EE LEVEL2 - THE REMOVAL OF BLOCKAGES - AND THE TWELVE LABOURS OF HERCULES -- THE HYDRA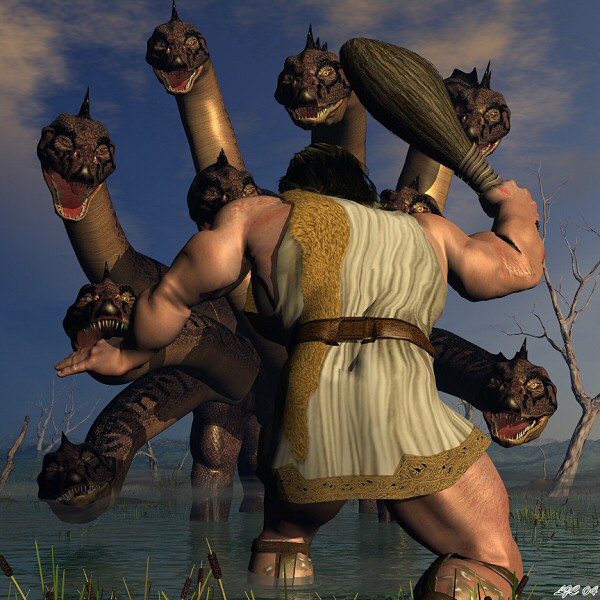 THE TWELVE LABOURS OF HERCULES OR HERACLES SYMBOLISES THAT WHICH IS NECCESSARY ON THE PATH OF ENLIGHTENMENT
Remember the Labour of Hercules involving the Hydra. As Hercules chopped off one head with his sword another 3 grew back in its place.
As Hercules chopped off the head using his magical sword - See the Sword of Discrimination of Manjusri above! - he cauterised it with the Sacred Fire, and thus the heads grew no more. This is the secret of meditation taught in Energy Enhancement, here, in this Initiation of Level 2 we teach about the use of Sacred Fire!
The Hydra symbolises the mind. Its heads the many energy blockages whose symptoms are the thoughts we have which need to be dissipated through Energy Enhancement Level 2, Initiation One, THE REMOVAL OF ENERGY BLOCKAGES.
TO STOP THE MIND, WE MUST DEFEAT THE HYDRA. ENERGY ENHANCEMENT KNOWS THE FAST AND SPEEDY WAY TO ENLIGHTENMENT!
AHIMSA OR HARMLESSNESS REMOVES THE PAIN BODY OR NEGATIVE KARMIC MASS

IN
SPAIN
,
ELEGANT 5Star INDIA
TAJ MAHAL
,
INDIA TOUR
,
ARGENTINA AND IGUAZU FALLS
MEXICO,
PERU
SATCHIDANAND'S ARTICLES ON ENERGY ENHANCEMENT
The Yoga Sutras of Patanjali
Ahimsa or Harmlessness -
The Greatest Spiritual Law to Remove The pain Body and Negative Karmic Mass
Ahimsa, the greatest spiritual law, is one of the Yamas, one of the things to do, from the Second Book of the Yoga Sutras of Patanjali. It means Harmlessness…

"Harmlessness - Give no pain, by word, thought or deed"

Why?

Because pain creates a dense form of energy called Negative Karmic Mass - The Pain Body, which does not allow entry of the subtle energies of Existence.

Negative Karmic Mass - The Pain Body, becomes locked into the body as Energy Blockages which create Pain in the Body as one of its Symptoms which eventually cause cancer and heart disease.

Further, it is the means whereby this Planet and all the people on it can take higher Initiations, and this Planet become a Sacred Planet at a higher level of Energy, Radiating strongly the Energy of Love.

Energy Enhancement is the Solution to All the Problems in this Universe.

Come on the Energy Enhancement Course Now!!
The Synthesis of Light Symbol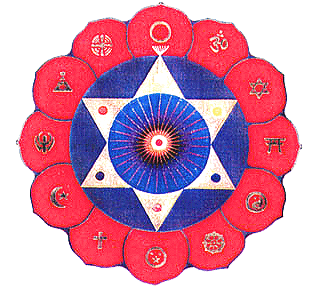 The Energy Enhancement Meditation Course APPRENTICE LEVEL TWO

THE REMOVAL OF ENERGY BLOCKAGES AND IMPLANTS BY THE ENERGY ENHANCEMENT SEVEN STEP PROCESS

ENERGY BLOCKAGES, ENTITIES, NAFS, EGO SUB-PERSONALITIES and IMPLANT BLOCKAGES are composed of seven parts.

1. Negative Karmic Mass

2. Blockage Protection

3. The Blockage Living Core

4. The Blockage Power Source which comes from outside.

5. The Blockage Programming

6. MULTI - CORED BLOCKAGES

7. ENERGY BLOCKAGE EGO SUB-PERSONALITIES OR NAFS

FROM DON MINIHANES COURSE REPORT - LAST WEEK OF ENERGY ENHANCEMENT REIKI MASTERY OPTION

"I am now in the last week of the course and I feel like a totally different person. I have regained myself and have been given from nothing having no psychic vision at all at the start of the energy enhancement course, a clarity of psychic vision that is breathtaking."

"As we practiced on each other we came very quickly to realise this. I could literally feel the energy moving inside each chakra as the other person worked within me from several meters away and when I worked on the other person I could see me projecting energy to them and could see where the blockages were within their chakras.

I could force the energy from my centres into their centres and clean their centre bringing the energy full circle back to me. You could tell the state of their chakras by the amount of energy returning to your own centre and this was achieved by mind power only.

Before I came here Satchi said he would teach me to do it in this way and I was sceptical about this claim. I could never envision me having psychic vision, but I have now, I can now do astonishingly powerful Reiki sessions on people without going any where near them and distance healing over any distance is a piece of cake, incredible stuff."

"I am totally de-stressed and have expanded in every way. I feel stronger and fitter and much more mentally agile than I have ever felt in my life. The fog and confusion of life has gone and I feel that I have just received the inside information on everything. I am ready for anything and am wide awake. I am full of the most incredible energy imaginable and have Energy Enhancement Reiki that is so powerful it staggers me. I know a thing or two about Reiki and had a very strong Reiki connection before I got here, now I have a connection that is beyond description and I have yet to undergo the second initiation this week and then the masters. I have opted to take this as an extra and for anyone who is interested, I believe this is beyond anything you will ever experienced anywhere."

I am now equipped with life tools and healing tools that one only dreams of and there is nothing out there in the world that will ever faze me again. I am absolutely delighted that I decided to come here, because this experience has changed me, for the good of me and for all those that I will touch when I leave here. I am so excited and can't wait to start exploring my new found talents"

MORE ON ENERGY ENHANCEMENT REIKI

BLOCKAGES, THE PAIN BODY, AND THE YOGA SUTRAS OF PATANJALI BY SATCHIDANAND

"All my life I have been guided by an inner sense of that which is significant. That way you don't waste time on the insignificant which allows you to accomplish more. For example on hearing the words, " The Yoga Sutras of Patanjali" I knew that this was significant and I vowed at that moment to learn everything I could about it." Satchidanand - "Raja Yoga is Energy Enhancement - Now, Complete Instructions on Enlightenment"

As Father Bede Griffiths once said to me, "Its all in the explanation" and reading through this text book - which is one of the set books on the Energy Enhancement Course - all about on Enlightenment, I thought it would be nice to comment. I did not get very far, this time, but more will surely follow. So, read on for The Yoga Sutras of Patanjali with its Citta, Vrittis, Vasanas, Energy Blockages, Dharana, Dhyana and Samadhi - Samyama, on the path of Enlightenment.. There is the rest of it if you follow this Link.. - Swami Satchidanand


YOU CAN BUY Integral Yoga Hatha - The Yoga Sutras of Patanjali (with full commentary, Sanskrit and Index) by Sri Swami Satchidananda FROM AMAZON, AND THIS TRANSLATION COMES FROM THAT BOOK - THE COMMENTARY BY MY MASTER IS IMPERDIBILE.


Picture of the Enlightened Sage Patanjali
TRAUMA-FORMED NEGATIVE KARMIC MASS
Is created by the influence of pain on pure spiritual energy which changes it in the way that sunlight is turned into Coal or Petroleum, Oil, Black Gold, Texas Tea.
Trauma-Formed Negative Karmic Mass is pure, concentrated pain which creates all the hard knots of pain and discomfort in the body which eventually, if left, turn into disease and surgical intervention.
By removal of these Physical Energy Blockages we can create Health, Strength and Energy and Long Life in Energy Human Being who uses the Energy Enhancement Techniques.
Trauma-Formed Negative Karmic Mass is pure concentrated pain which creates the symptoms of Manicism, Depression, Worry, Anger, and Fear in every human being.
By removal of these Emotional Energy Blockages we can Remove all Negative Emotions and create the Positive Emotions of Optimism, and the Love, Energy and Will to get things done.
Trauma-Formed Negative Karmic Mass is pure concentrated pain which creates a lack of Conscience and Heartlessness which are the symptoms of Psychopathy.
By removal of these Spiritual Energy Blockages we can Remove psychopathy, one of the greatest diseases of humanity, which through War, Torture Chambers, Labour Camps, Re-Education Camps, Concentration Camps, Gulags and Pogrom destroyed and tortured 200 Millions of people in every country in the World throughout the 20th Century.
Trauma-Formed Negative Karmic Mass is pure concentrated pain which creates a lack of Conscience and Heartlessness, Corruption and Greed which are the further symptoms of Psychopathy.
By removal of these Spiritual Energy Blockages we can Remove the Corruption and Greed which caused all the Financial Bubbles where Pension Plans, Real Assets and Wealth are stolen to feed the endless Desires of the Robbers and Thieves.
"We've Stolen All Your Money!!"
THE GROUNDING OF NEGATIVE ENERGIES REMOVES ALL NEGATIVE KARMIC MASS
ARE YOU READY TO RECEIVE!
SPIDERMAN THREE AND NEGATIVE KARMIC MASS - VENOM!!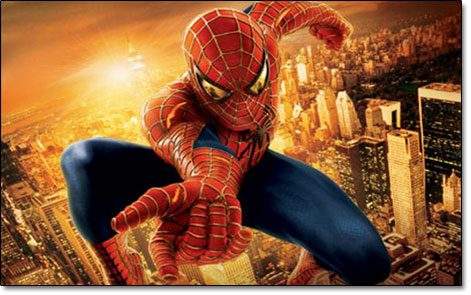 IN THIS MOVIE - SPIDERMAN THREE, SPIDERMAN GETS COATED IN A SUIT OF VENOM - TRAUMA - FORMED NEGATIVE KARMIC MASS - VENOM!! THIS CAUSES HIM TO BECOME EGOTISTICAL AND ACT IN A BAD WAY...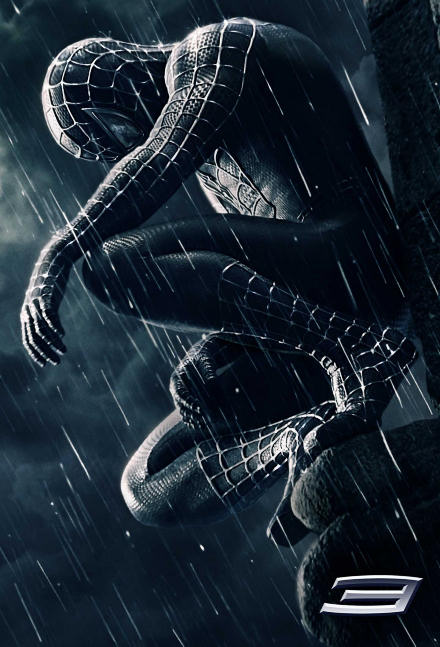 SPIDERMAN GETS COATED IN A SUIT OF VENOM - NEGATIVE KARMIC MASS - VENOM!! BUT THE VENOM COMES INTO ITS OWN WHEN IT COATS A PSYCHOPATH.
THE THEME OF SPIDERMAN THREE IS THAT THROUGH THE REMOVAL OF VENOM FORMED NEGATIVE KARMIC MASS WE CAN COME TO A STATE OF FORGIVENESS - A TRUE OPENING OF THE HEART... THE THEME OF THIS MOVIE IS FORGIVENESS..
SEE THE MOVIE!!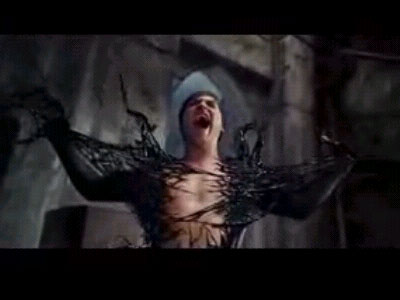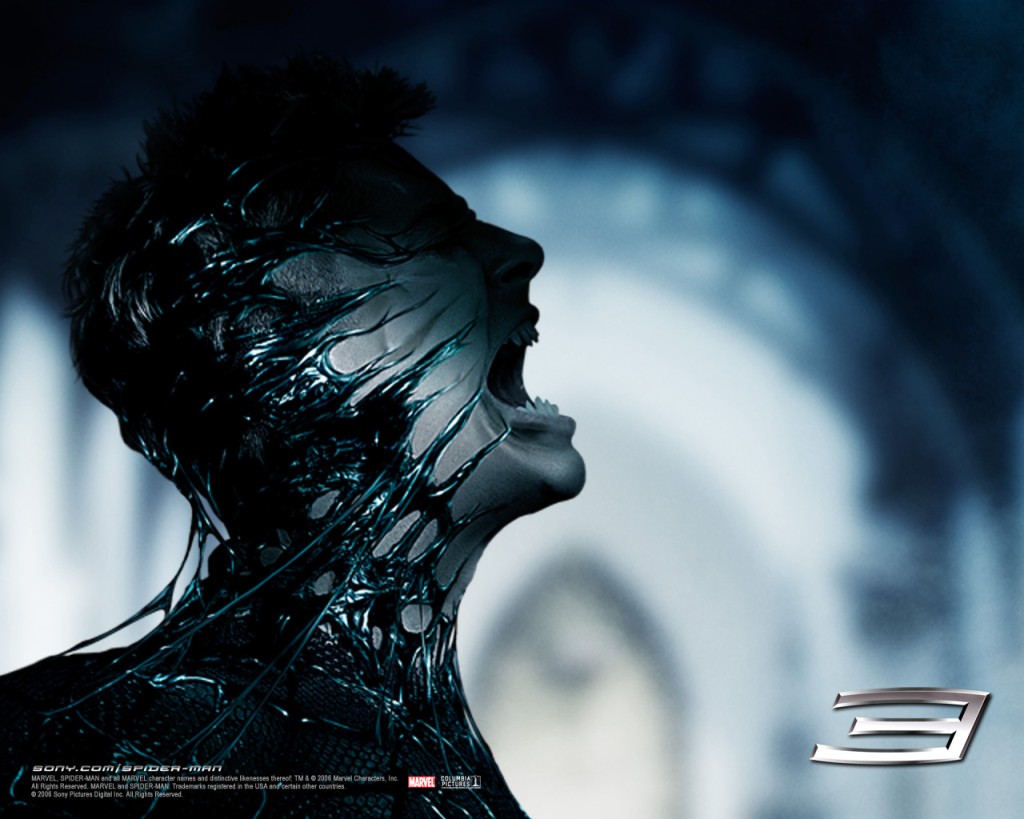 THE GROUNDING OF NEGATIVE ENERGIES REMOVES ALL NEGATIVE KARMIC MASS

HERE IS AN INTRODUCTION TO ENERGY ENHANCEMENT, IF YOU HAVE READ IT BEFORE, JUST SCROLL PAST IT TO LEVEL 2 OF ENERGY ENHANCEMENT... the KARMA CLEANING PROCESS..

"I have experience of many forms of meditation and practices for self improvement including: Transcendental meditation (TM) 12 years, Kriya Yoga 9 years, Sushila Buddhi Dharma (SUBUD) 7 years, and more recently the Sedona Method and the Course in Miracles. The Energy Enhancement programme encapsulates and expands all of these systems, it is complete and no questions are left unanswered."

Jean, NUCLEAR ENGINEER, FROM THE SEPTEMBER 2005
GOLDEN LIGHT SURGES INTO MY BRAIN...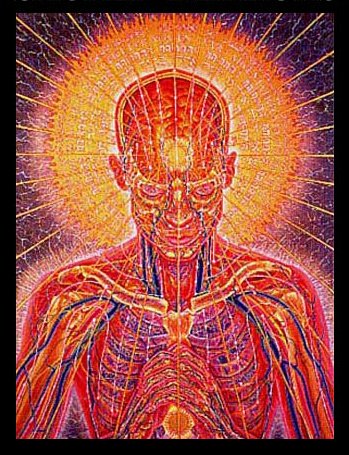 "A POINT OF LIGHT EXPLODES, it opens and golden light surges in to my brain from the center of my head. Like liquid light it fills me up and at the same time the universe is born, the light expands forming energies that divide and merge forming particles eventually forming atoms, molecules wich form stardust stars solar systems galaxies, planets and the they form life, living cells that connect to form a physical brain, manifestation of the cosmic mind and consciousness, eventually reaching my cortex and I open my eyes and remember my self.
My center is the center of the universe, the circle is complete! I am absolutely everything. All time is curved around me, all galactic systems are me, all life is me and I am through this small body I am complete. My personal mind goes in to absolute shock, into hysterical laughter that I cannot stop. I am overflowing billion times billion. Infinite amount of information fills me in a timeless time, my consciousness is flowing from the beginningless beginning of all reaching the final destination of all.
The grand cycle is complete and I encounter all the infinite forms of existence as well as the formless forms of enlightenment beings, the future. I am, one with my self from the future! From the times of conscious creation. There is only space, all of my meridians are ONE! Stretching through all the creation. Then I leave my body and I am guided through many things that I cannot explain or remember in my current state."
As we were talking well into the night at the end of our Energy Enhancement Course together.
After he has removed many energy blockages over the last four weeks. Blockages above the crown chakra in the Antahkarana which were preventing him from re-connecting with the Source of all Life. He described one of the blockages between one million and Infinity of chakras above the head as a dense translucent crystal which was incredibly difficult to remove, different from the other blockages which he had found below it which were dense and covered with a black tarry substance or blood and which were more easy to transmute and dissolve.
We eventually get into a state of energy transfer. We both feel it as white light flowing from one to the other in an incredibly intense way which lasts for two hours. At the end of that time I perceive an initiation which is taking place on the astral plane. Surrounded by a group of ascended masters I introduce him to the chief initiator who uses the rod of initiation to touch his third eye with the intense energies of initiation so that his energies can never again drop into that state we call normal waking consciousness.
Never to lose the Light of Enlightenment, ever again.
Get your asses over here Now and Speed Up your process of Enlightenment on the Energy Enhancement one month course!!
SATCHIDANAND
THE ENERGY BLOCKAGE REMOVAL PROCESS LEVEL2
THE REMOVAL OF THOUGHTFORMS, IMPLANTS, ENTITIES, AURIC EGG BLOCKAGES, SHAME, GUILT, DISAPPOINTMENT, BEREAVEMENT, NEGATIVE EMOTIONS - ANGER, FEAR, WANTING SYMPATHY, MANIC, SADNESS, DEPRESSION, CHRONIC DEPRESSION, ENVY, JEALOUSY, THE DESIRE TO DO HARM, EMOTIONAL IQ, CLEAR CANCER FROM THE DNA, CHAKRAS, CHAKRAS BELOW THE BASE, CHAKRAS ABOVE THE HEAD, PARTS OF THE BODY, THE AURA, THE TIMELINE, THE KARMA CLEANING PROCESS, THE WOMB, THE PRIMAL SCREAM, CLEAN THE KARMA FROM ALL THE YEARS OF YOUR LIFE, CREATE GOOD LUCK, AND GOOD HEALTH.
If you are serious about self-improvement, growth, change, enlightenment! Then the Energy Enhancement Course is for you.
JEAN, EE STUDENT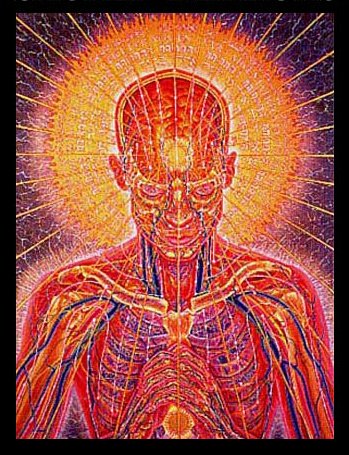 KUNDALINI KRIYAS, MASSIVE ENERGY GAINS, GROUND NEGATIVE ENERGIES, KARMA CLEANING, MASTER ENERGY CONNECTIONS AND RELATIONSHIPS ILLUMINATION
THE ANCIENT SECRETS WHICH WILL ENABLE YOU TO BECOME MORE ENERGETIC, MORE POSITIVE, MORE PURE, MORE SOUL INFUSED IN YOUR ALL YOUR LIFE AND FUTURE LIFETIMES - THE REAL SECRETS OF SUCCESS

-Energy Enhancement, - An Advanced Meditation Course which gives the MOST benefits of any course of Meditational Self-Development available anywhere in the World today.
If you want to Master Meditation Energy, to get more Energy and to handle it better, this course is for You!
If you want to Speed Up the Meditative Process, rather than sitting with no result.
Energy Enhancement Advanced Meditative Techniques including the Kundalini Kriyas and the Five Taoist Elemental Pathways of the Chi, is for You!!!!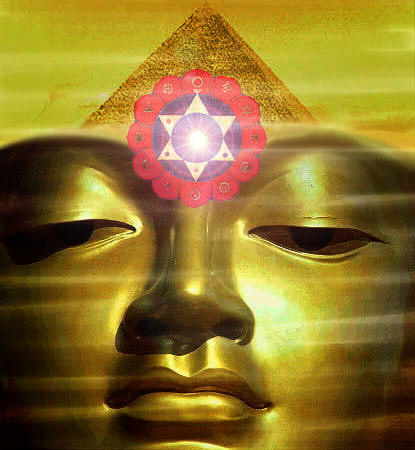 Whether you are a Management Corporate Executive, any sort of Alternative Practitioner, Meditator, Yogi or anyone who wants to Evolve, - Have Massive Energy Gains, become Better, Smarter, more Evolved, more Empathic, more Soul Infused, Gain the Real Secrets of Success; This course will Enable Direct Experience of Superior Life Performance.

Energy Enhancement Meditation Techniques are the quickest and easiest methods of evolution available, leading to Ultimate Happiness.

Energy Enhancement, The Most Advanced Techniques of Meditation Available, NOW!!

Developing Meditation psychic powers to Get in touch with your Life Path, Ground negative Energies, Access Infinite Levels of Universal Energy, Raise Your Kundalini, Integrate the Separated Selves, and Master Relationships and Mediation.

Meditation Energy Enhancement Enables FOUR Levels towards your Ultimate Freedom - Illumination, Nirvana, Emptiness, - Enlightenment.

Energy Enhancement is a unique system to exponentially increase your energy by mastering the Mind, accessing inner peace, improving health, Mastering Relationships , creating synchronicity and luck, and improving your success.

Energy Enhancement is a Course of selfless, highly advanced, meditation techniques which can Quickly!! Increase the Speed of the normal Mind.

Energy Enhancement Synthesises, brings together ALL these gifts for the first time in one Course.-

To Enable Your Evolution!!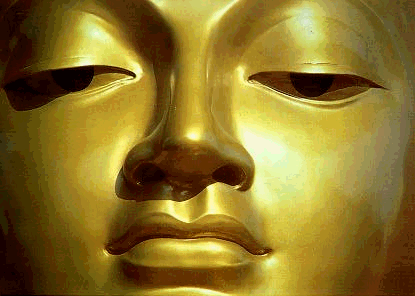 ENERGY ENHANCEMENT
ILLUMINATION
THOMAS BLAIR'S ENERGY EXPERIENCES!!!
"Next, I came across a particularly stubborn blockage to remove, and knew that I would have to prepare myself well during meditation. I consciously sourced as much energy from above to flow through my body, and in doing so, rather than my body being filled with golden light, I had somehow tapped into an immense source of white light above the head. As well as feeling this increased energy stream through my body, I realised I had involuntarily suspended breathing somewhere near the top of an in breath. My body felt like a beacon of light, with more than enough energy to direct toward a blockage and watch it dissolve in an instant.


Since that time I am always connected to and able to source the white light from above my head. Many times during this process I just forget to breathe as though my breathing is just naturally suspended. I am now living in the Light!!
My energies are naturally far higher than when I arrived on the Energy Enhancement course just two weeks ago.
I am experiencing Energy, the fruits of meditation which normally arrive, if they do, after twenty years of meditation and it has only taken me two weeks."
- Thomas Blair September 2005 Course in Spain
TO ENQUIRE ABOUT ENERGY ENHANCEMENT COURSES PLEASE SIGN ON TO OUR MAILING LIST AND THEN EMAIL US DIRECT FROM THE EMAIL ADDRESS WE SEND YOU FROM OUR MAILING LIST
Philip Chester Course Report

"SATCHI PROVED THIS TO ME IN THE FIRST FIVE MINUTES OF OUR FIRST MEDITATION, BY PUTTING MY BACK AND TOP OF THE HEAD IN THE RIGHT POSTURE. I IMMEDIATELY FELT A FLOW OF ENERGY GOING UP MY SPINE."

"Once this stage was reached I had tremendous energy!"
Philip Chester, Change Manager reporting to the Managing Directors of several Fortune 500 Companies.
THE SOUL SYMBOL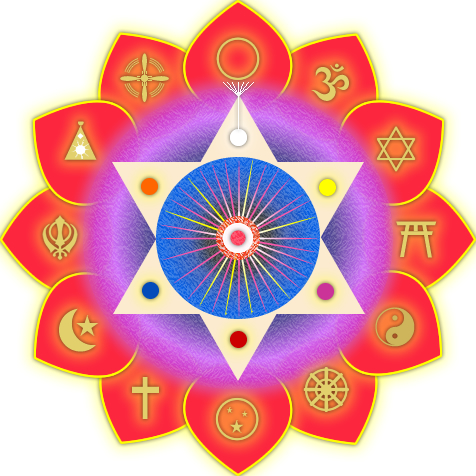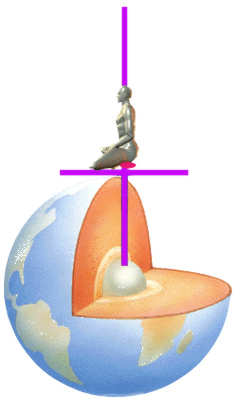 THE DIAGRAM ABOVE IS AN ENERGY ENHANCEMENT GUIDED MEDITATION TO PUT YOU IN TOUCH WITH THE SOURCE OF KUNDALINI ENERGY TO ACCELERATE YOUR EVOLUTION - THE CENTER OF THE EARTH - KUNDALINI CHAKRA.
THIS CONNECTS THROUGH THE SEVEN CHAKRAS IN YOUR BODY - OUT INTO THE SOUL CHAKRA, ALL THE WAY TO THE CENTER OF THE UNIVERSE AND THE ONE GOD WITH 10,000 NAMES.
THIS SYMBOL ABOVE IS THE SOURCE SHAPE OF ANCIENT SACRED SYMBOLS - GREEK - AXIS MUNDI, OMPHALLOS, THE TAU, EGYPTIAN - THE ANKH, MASONIC - SQUARING THE CIRCLE, CHRISTIAN - THE CROSS, TROUBADOURS MYTH OF ARTHUR - THE SWORD IN THE STONE, THE SWORD OF SAINT MICHAEL, HINDU - THE YONI SHIVALINGAM, SUFI - THE FOUNTAINS AT THE ALHAMBRA, THE MOORISH ARCH, THE KEYHOLE, THE CATHARTIC CATHARS - SUFI - THE LUTE (TROUBADOUR - ABJAD ROOT TRB - MEANS LUTE IN ARABIC) AND THE SUFI NAQSBANDHI KUNDALINI KEY -
FROM 5000 YEARS OF SUCCESSFUL SPIRITUAL TECHNOLOGY - SIMULTANEOUSLY THE SOURCE OF EGYPTIAN, MASONIC, TAOISM, SUFI, HINDUISM AND CHRISTIANITY - ENERGY ENHANCEMENT IS THE SYNTHESIS OF ALL RELIGION - READ THE ENERGY ENHANCEMENT BOOK - BUY IT NOW
"SUPER ENERGY AND SACRED SYMBOLS"
THIS BOOK GIVES THE HISTORICAL BASIS OF ONE GUIDED MEDITATION SAMYAMA WHICH IS THE BASIS OF ALL THE MAJOR WORLD RELIGIONS - EGYPTIAN, TAOIST, HINDU, CHRISTIAN - AS TAUGHT IN ENERGY ENHANCEMENT
ENERGY ENHANCEMENT IS THE SYNTHESIS OF ALL RELIGION
THIS IS THE ONE BOOK WHICH CAN TOTALLY CHANGE THE WORLD!!
GAIN SUPER ENERGY - ELIMINATE ENERGY BLOCKAGES

CLICK HERE!!

THE FIVE ENERGY ENHANCEMENT BOOKS PRINTED BY AMAZON.COM

ENERGY ENHANCEMENT COURSE REPORT FROM JEAN

"I have experience of many forms of meditation and practices for self improvement including: Transcendental meditation (TM) 12 years, Kriya Yoga 9 years, Sushila Buddhi Dharma (SUBUD) 7 years, and more recently the Sedona Method and the Course in Miracles. The Energy Enhancement programme encapsulates and expands all of these systems, it is complete and no questions are left unanswered."

Jean, NUCLEAR ENGINEER, FROM THE SEPTEMBER 2005
ENERGY ENHANCEMENT COURSE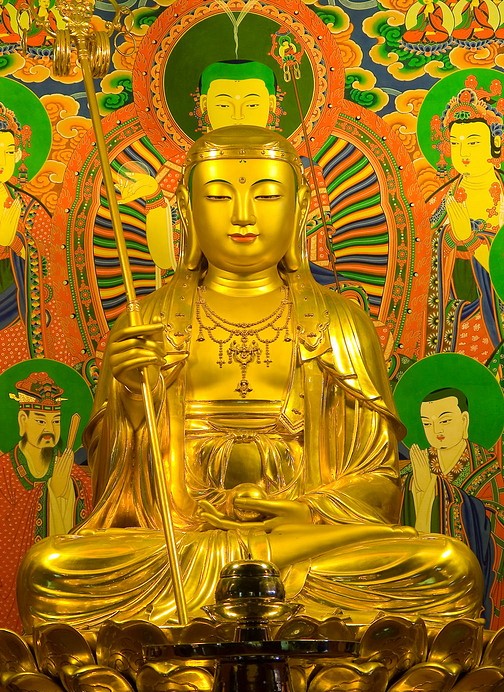 INITIATIONS 1 TO 8 OF LEVEL 1 - GAINING ENERGY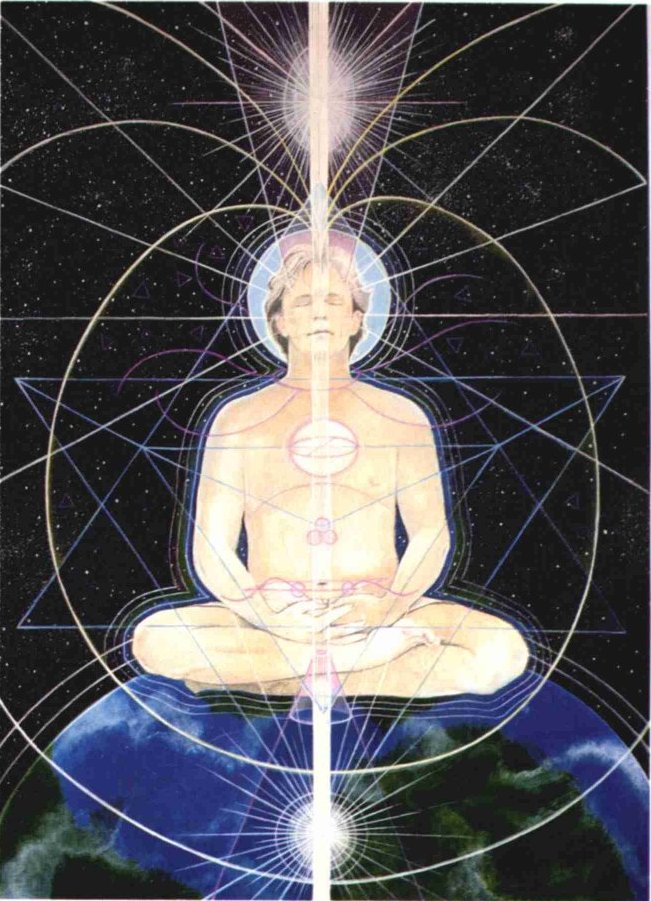 ENERGY ENHANCEMENT INITIATION 1 - Meditation: Shaktipat, Kundalini, Stopping the Mind and Squaring the Circle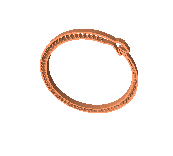 ENERGY ENHANCEMENT INITIATION 2 - Energy Circulation: Microcosmic Orbit, Kundalini Kriyas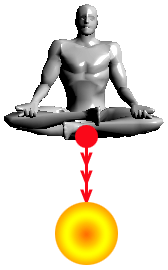 ENERGY ENHANCEMENT INITIATION 3 - Taoist Earth Orbit - The Grounding of Negative Energies: Alchemy, Hermes Trismegistus VITRIOL - Visita Interiore Terrae Rectificando Invenies Occultem Lapidem and The Earth Connection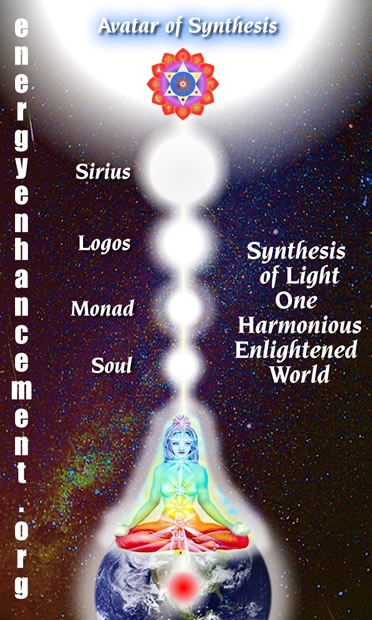 ENERGY ENHANCEMENT INITIATION 4 - Accessing the Universal Energy Source: Macrocosmic Orbit, The Energy Enhancement Supra Galactic Orbit, The Creation of the Antahkarana - Projection - Leaving the Body - the Immortality of the Soul - Connect with the Higher Chakras above the head - Advanced Kundalini Kriyas - Siddis - The Creation of Psychic Vision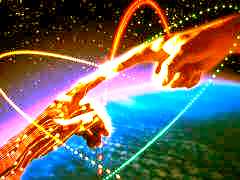 ENERGY ENHANCEMENT INITIATION 5 - ENERGY PROJECTION - Grounding Toxins in Food: Re-awakening our psychic ability to detect poisons. REMOVING BLOCKAGES.
ENERGY ENHANCEMENT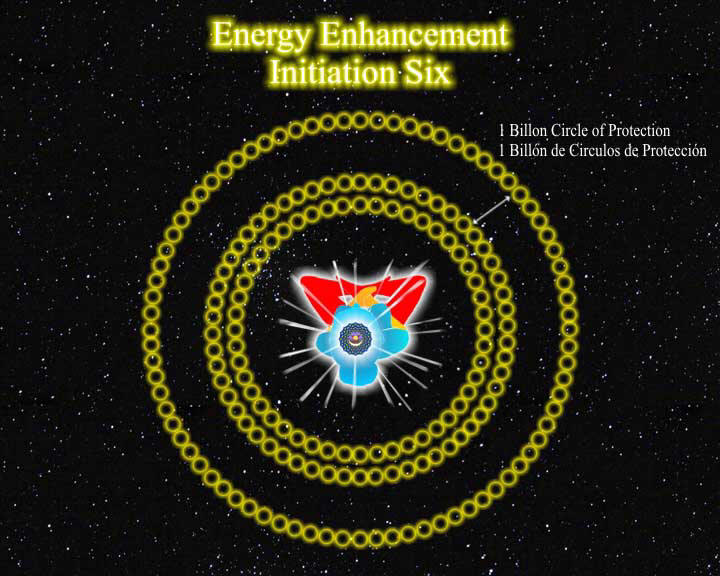 INITIATION 6 - Psychic Protections: Power Towers - Creating and Using External Antahkaranas - Exponentially Increasing your Spiritual Energy - Creating the Flow from Heaven to Earth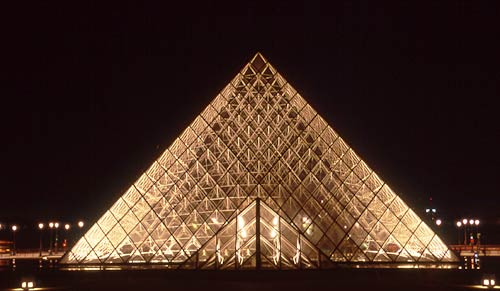 ENERGY ENHANCEMENT INITIATION 7 - Psychic Protections: Pyramid Protection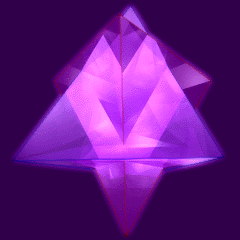 ENERGY ENHANCEMENT INITIATION 8 - Psychic Protections: How to Use THE MERKABA - Astral Travel and Projection - Advantages of the Siddhis of Becoming Bigger and Smaller
"I have experience of many forms of meditation and practices for self improvement including: Transcendental meditation (TM) 12 years, Kriya Yoga 9 years, Sushila Buddhi Dharma (SUBUD) 7 years, and more recently the Sedona Method and the Course in Miracles. The Energy Enhancement programme encapsulates and expands all of these systems, it is complete and no questions are left unanswered."
Jean, NUCLEAR ENGINEER, FROM THE SEPTEMBER 2005
ENERGY ENHANCEMENT COURSE
ENERGY ENHANCEMENT IS THE NEWEST AND MOST HIGH SPIRITUAL IMPULSE ON THIS PLANET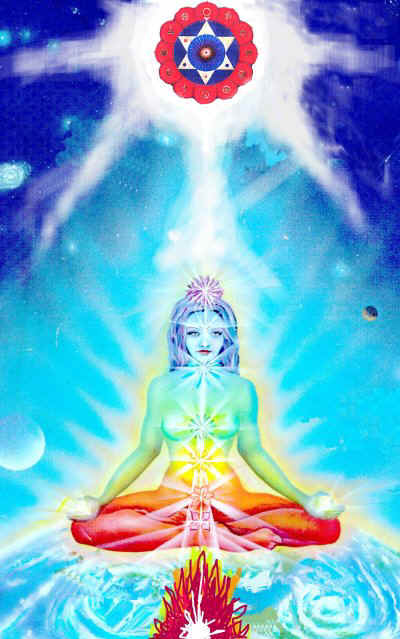 ENERGY ENHANCEMENT SYLLABUS

WHAT IS ENERGY ENHANCEMENT?

THE ENERGY ENHANCEMENT SYLLABUS CAN BE FOUND HERE - THE HOME PAGE IS WHERE YOU SHOULD START OFF BUT FOR MORE DETAIL - LEVEL 1 GAIN MASSIVE ENERGY, LEVEL 2 - CLEAR ENERGY BLOCKAGES, LEVEL 3 - CLEAR ANCIENT KARMA, LEVEL 4 - MASTER RELATIONSHIPS, LEVEL 5 - HEAL THE WORLD

THE EE STUDENTS

THE ENERGY ENHANCEMENT STUDENTS HAVE BEEN GIVING THEIR REPORTS - STUDENTS ONE, EXPERIENCES STUDENTS TWO AND JULY 2008 ARGENTINA COURSE THEY REPORT WHAT HAPPENED TO THEM - EXPERIENCE OF THE ENERGY ENHANCEMENT COURSE - CLICK BELOW!!

https://www.energyenhancement.org/player/Elsie-Testimonial-Spain-2007/flv6.html

THE TEACHING

Just with the Kundalini Kriyas you can start to move forward strongly to Remove All Your Negative Energies, all Negative Karmic Mass in order to Create Intelligence, Positivity, Energy and Confidence.

WHAT IS ENERGY ENHANCEMENT?

THE

HOME PAGE IS WHERE YOU SHOULD START OFF BUT FOR MORE DETAIL - LEVEL 1 GAIN MASSIVE ENERGY, LEVEL 2

- ELIMINATE ENERGY BLOCKAGES AND TRAUMA,

LEVEL 3

- CLEAR ANCIENT KARMA,

LEVEL 4

- MASTER RELATIONSHIPS, LEVEL 5 - HEAL THE WORLD

ENERGY ENHANCEMENT MEDITATION SAMYAMA

DVD COURSES

PLUS 7 FREE DVDS

PLUS FREE VIDEO ON DEMAND

AS GIVEN IN THE HOME STUDY COURSE, ONLINE BY STREAMING VIDEO (YOU MUST HAVE A GOOD BROADBAND CONNECTION TO RECEIVE THIS) PASSWORDS TO THE ONLINE VIDEO ADDRESS PLUS WITH ALL THE SAME EXTRAS, SATCHIDANAND AUDIO TALKS, DOWNLOADABLE YOGA, PRANAYAMA, SACRED SYMBOLS BOOKS GIVEN BY EMAIL ...
CLICK HERE!!

THE FIVE ENERGY ENHANCEMENT BOOKS - DOWNLOAD NOW!! IN COLOUR
| | | | | |
| --- | --- | --- | --- | --- |
| SUPER ENERGY AND SACRED SYMBOLS FOR PERFECT WISDOM ENLIGHTENMENT | GAIN SUPER ENERGY WITH ENERGY ENHANCEMENT LEVEL ONE INITIATIONS | GANE SUPER ENERGIA CON LAS INICIACIONES DE NIVEL UNO DE ENERGIA ELEVADA | ENERGY ENHANCEMENT ONE - LINK IN TO INFINITE CHAKRA ENERGY AND ELIMINATE ENERGY BLOCKAGES | ENERGY ENHANCEMENT TWO - REMOVAL OF ENERGY BLOCKAGES, MANAGING ENERGY CONNECTIONS AND MASTERY OF RELATIONSHIPS |
| DOWNLOADABLE COLOUR PDF | DOWNLOADABLE COLOUR PDF | DOWNLOADABLE COLOUR PDF | DOWNLOADABLE COLOUR PDF | DOWNLOADABLE COLOUR PDF |
| | | | | |
| | | | | |
ENERGY ENHANCEMENT MEDITATION SAMYAMA ENLIGHTENMENT!!!

NOT ONLY MASSIVE ENERGY - LEVEL 1

NOT ONLY ENERGY BLOCKAGE ELIMINATION - LEVEL 2

NOT ONLY KARMA CLEANING - LEVEL 3

AND MASTERY OF RELATIONSHIPS - LEVEL 4

BUT ENLIGHTENMENT!!

"FOR THOSE WHO BELIEVE IN ENLIGHTENMENT AND UNDERSTAND THE URGENCY OF THE SITUATION" - GAUTAMA BUDDHA

WE CAN CHANGE

YES WE CAN

FOR THOSE WHO TELL US THAT WE CAN'T

YES WE CAN

ENDURING HOPE

YES WE CAN

AND THE LIGHT OF OUR IDEALS SHINES BRIGHTLY

YES WE CAN

WE SHALL OVERCOME

YES WE CAN!!

ENLIGHTENMENT

YES WE CAN!!
THE ANCIENT EFFECTIVE SECRETS OF ENERGY ENHANCEMENT WILL ENABLE YOU TO BECOME MORE ENERGETIC, MORE PEACEFUL, MORE POSITIVE, MORE PURE, MORE SOUL INFUSED IN YOUR ALL YOUR LIFE AND FUTURE LIFETIMES - THE REAL SECRETS OF SUCCESS

COME FOR A LIVE, MONTH LONG, TWO LEVEL COURSE WORLDWIDE

Energy Enhancement recommends that you start with any DVD Course - 2 Initiation DVD Course, or 4 Initiation DVD Course or One Level DVD - practise THE KUNDALINI KRIYAS and take advantage of asking questions of Satchidanand by email.

Get the DVDs

THE HOME PAGE IS WHERE YOU SHOULD START OFF BUT FOR MORE DETAIL - LEVEL 1 GAIN MASSIVE ENERGY, LEVEL 2 - ELIMINATE ENERGY BLOCKAGES AND TRAUMA, LEVEL 3 - CLEAR ANCIENT KARMA, LEVEL 4

- MASTER RELATIONSHIPS, LEVEL 5 - HEAL THE WORLD

Or just come on the Live Course Straight away..

LIVE COURSES...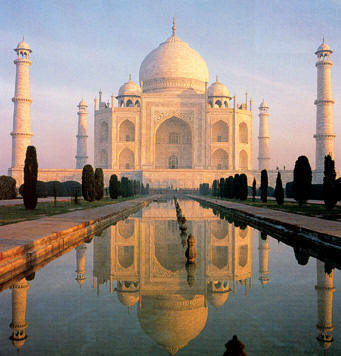 IN ARGENTINA AND IGUAZU FALLS JANUARY 2009

, SPAIN, ELEGANT 5Star INDIA TAJ MAHAL, INDIA TOUR MARCH 2009, MEXICO,

PERU
INDIA TOUR MARCH 2009 - CLICK HERE FOR WEB PAGES
SEE THE VIDEO TOUR OF INDIA BELOW

The Energy Enhancement Meditation Course - www.energyenhancement.org in India introduced by Swami Satchidanand and Swami Devi Dhyani. We see...

The Taj Mahal in Agra and The Red Fort. Then there is an interview with Swami Shantananda of Vashishta Gufa in the Himalayas above Rishikesh.
We see Haridwar and the Hindu arati ceremony there at dusk on the banks of the River Ganges where crowds of thousands view the sacred flame and chant the songs of enlightenment. Enlightened sages descend from their caves in the high Himalayas to give experiences of energy to the assambled people - a shower of flowers.
We see the temple of Hare Krishna in Vrindaban and the special ceremony of the display of the Murthys, the statues of Krishna together with the chanting of the monks and the dance of the whirling dervishes by Swami Devi Dhyani.

COME AND GET EXPERIENCED!

CLICK HERE!! FOR WHAT WE ARE DOING

EMAIL sol@energyenhancement.org

FOR DETAILS

PREPARATION FOR ENERGY ENHANCEMENT

Usually the students practice some of the initiations before they come on the course so that

when the Buddhafield hits them they can remove more Energy Blockages whilst they are on the Course.

We recommend you start NOW!! with any

DVD COURSE. A regular Spiritual Practise with Energy Enhancement in advance of any Live Course will give you Massive Energy, and Remove All Energy Blockages.

REPORT FROM JAPAN ON THE DVD COURSE

Hi, I want to tell you about my recent feeling, It came spring in Japan suddenly, I felt like my blockage began to melt and I felt negative feeling. I took a herbal face massage about 1.5 hours yesterday night, it dozed me .


End of that it came up to my mind that you were shining in white space. next Devi, Danisa, Sebaschan, me, and my partner I have never seen. You and Danisa's halo was more clear.

After that, I could feel that inside my body and my every cells swimming in lighting for a while. And when I did Level1 initiation2 by DVD, with your shining image, I could feel filled white light was in my body, And I could feel energy circulate my body include my Hurt center where my blockage is.


I could breath strongly and through my blockage, I felt - Is it good?

It may be good season for meditation, as you said.

Thanks a lot .
with love,
DVD Student Japan MARCH 2008

Here is our Client, Peter and his Testimonial

Hi, my name is Peter; I am an electrical engineer for my local power company in the UK.

Previous to attending the Energy Enhancement Course I had been initiated to Level 3 Reiki. I have also been suffering over a few years, sensitivity to certain foods, pollutants and pesticides, giving me low-grade health.

We started at 7.30am on day one and Satch and Devi taught us Yogic Breathing, which is quite different from normal breathing. One breathes in through the nose first to the abdomen, then the chest and finally the upper chest, holding for a few seconds. Finally the out breath should be twice the length of the in breath.


Once this technique of breathing was practiced enough, we were taken through various Yoga positions, during the resting period between some of the positions I felt my whole body tingling with energy.

I felt very emotional and started to shake and cry as the waves of negative energy released through my body down to my feet and then to 'ground'. This reaction completely surprised me as I thought Yoga was all about stretching the muscles, developing agility and finally achieving calm.

After the morning session we went down to the beautiful Calla Montgo beach nearby to our Villa. This is not to be missed, golden sand and wonderful warm, clear water. We swam and caught some rays. Yeah!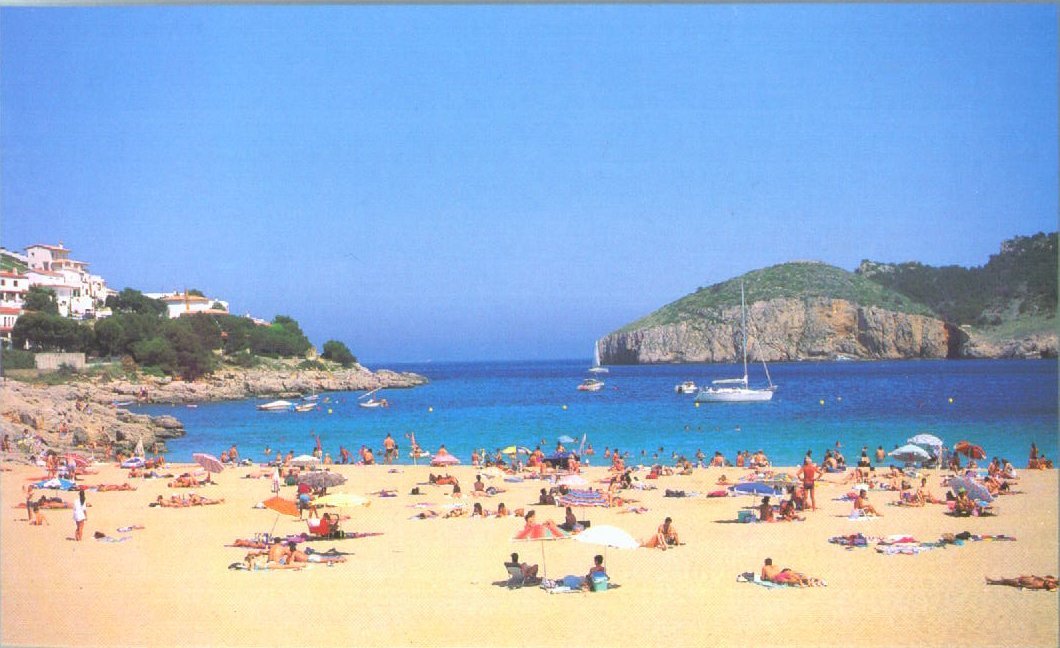 cala montgo, montego bay, SPAIN

On the evening of day one we assumed the cross-legged 'easy position', which I never thought, was possible for me. I maintained this position for one hour!
We started Yoga breathing and got into alignment with the earth energy, at first it was difficult to feel the connection. Satch then came over to me and aligned my body correctly, I then immediately felt the energy flow.
This flow became stronger as time elapsed until again I felt strong emotion, first I cried and then I laughed, the energy flow was much stronger and was continually flowing without any effort. I actually felt as if I didn't want to break the connection, although there was a delicious pesticide free meal on the table!


Day two a.m. was even more dramatic, once in meditation I was continually clearing negative emotions, although what they were I do not know, I was shaking and crying.
We also learnt the Hatha Yoga 'master position'; I only thought gymnasts would be able do this one! Negative energy again started clearing but this time during and after the position. I didn't know I had so much dross on board.


The advantage of Energy Enhancement is that you do not have to experience every single negative experience you ever had, it is swept away as a "job lot" so you feel it going, but it is not unpleasant! This is really good, who wants to experience all the bad things again!!


We are off to Roses this afternoon for a sauna and a meal. I am really looking forward to this evening's meditation and Energy Enhancement!

Day 3, a.m., we received a Reiki initiation today, although this was the second time for me it was completely different from the first time back home.
I felt lots of energy flowing while Devi's hands were on my shoulder, I also got a vision of a sword, apparently this could mean breaking of some energy connections, which may have been of a negative nature.


We then continued meditation with the Fire Ceremony. This consists of sending your negative energy down an energy tube for purifying by the 'Atomic Flame' at the center of the earth. The energy is then returned as 'pure gold' to the body's energy field and this starts an energy circulation, which can then be used to burn through energy blockages.
During this burning I released again waves of negative energy and started shaking and laughing.

Day 3, p.m., connecting to the God energy. Started with meditation pose and circulating energy as in the Fire Ceremony, we then sent our connection out through the earth's atmosphere and out the galaxy and universe by imagining we were in the starship enterprise at warp 10, beam me up Scotty!
We then went on to the Spiritual Sun (soul) and went to its centre. From there through a door and onto the Monad (in charge of many souls) and from the centre of the Monad upwards to God.
One may encounter blockages of negative energy on the way up and have to 'breathe' our energy through them.
I found a very powerful one just before the white light of the God energy, it consisted of a black goo.
I was finding it impossible to fight through, my legs were hurting, my back was hurting from the meditation pose and I was on the verge of defeat. I told Satch and he said that it was probably time to come down again, as soon as he said that it made me want to do the opposite!
I broke through and contacted the God energy. Well what an energy flow took place then! It felt unlike any of the other flows and my negative energy starting clearing good style. I was shaking, crying and then finally laughing. This lasted for a few minutes and then finally subsided.
This energy flow started from myself, to the God energy, from the God energy and back to me and then down to the atomic flame, negative energies purified and sent back up through the body and up again. This is known as the 'Macrocosmic Orbit, The Energy Enhancement Supra Galactic Orbit' of energy.

Day 4, a.m., feeling quite whacked out today, no energy, found it difficult to maintain yoga poses and was aching all over. We had 3rd Reiki initiation with Devi, felt a lot of energy flow through shoulders. Had breakfast and went for some z's to recover.


Day 4 p.m., did further clearing of negative energies, but this time much more powerful, I had a blockage in the chest and the energy was so intense I felt as if I was having a heart failure! This sensation passes quickly and even after breaking the pose I could feel the energy flow and I broke out into laughter.


Day 5, a.m., talk by Satch about grounding the effects of any food that we have eaten in the past, or are about to eat and have just eaten (stage 5 of Energy Enhancement). Unfortunately lots of meals I had eaten were bad! Lots of grounding to do!

Also more importantly how to ground negative energy blockages within the body. One can with the right technique use the God energy and beams of energy from the third eye and the heart to zap these out of the way. This additional technique is very powerful and level of clearing is much more intense again.


How much more powerful can we go?!
IGUAZU
BIG WATER!!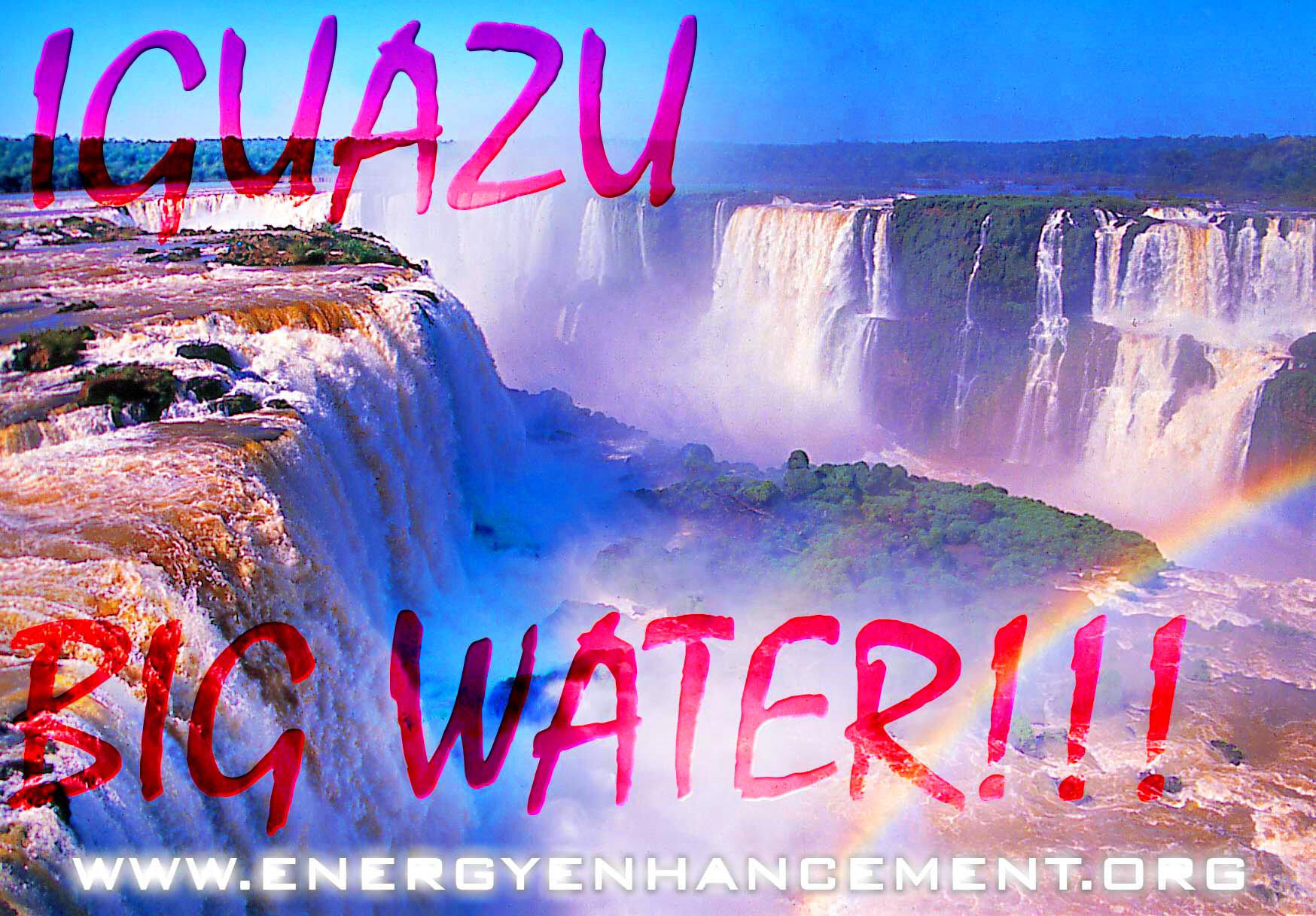 When you receive energy correctly

And not everyone does because they get the symptoms of energy blockages instead - Going to sleep, shaking, pain, heat, cold, negative emotions, - all the common so called symptoms of Kundalini Energy. But when you get taught to receive energy correctly on the Energy Enhancement Course - "When the energy is flowing correctly, there is no movement" - Saadi of Shiraz.

And this is the Energy Enhancement Experience.. "We eventually get into a state of energy transfer. We both feel it as white light flowing from one to the other in an incredibly intense way which lasts for two hours. At the end of that time I perceive an initiation which is taking place on the astral plane. Surrounded by a group of ascended masters I introduce him to the chief initiator who uses the rod of initiation to touch his third eye with the intense energies of initiation so that his energies can never again drop into that state we call normal waking consciousness."

If you can receive energy then the chances are that you can give energy. Only the people who can receive energy correctly can go on to become enlightened, can go on to become Initiators of men, Gurus and Spiritual Masters.

If you only get the symptoms of Energy Blockages in the fire of the Buddhafield which is the intense aura of energy which surrounds every Spiritual Master then you need to remove the Energy Blockages which produce the symptoms. The Energy Enhancement Level Two Seven Step Process is the unfailing technique which can remove any Energy Blockage.

When we become a stream enterer, we tap into the Energies of the Earth and of Heaven and of the Buddhafield and through energising our faculties, we start to have spiritual experiences beyond the norm. We start to feel and see energy to start with, which always comes to every student.

It happens with all of our students...

INNER PEACE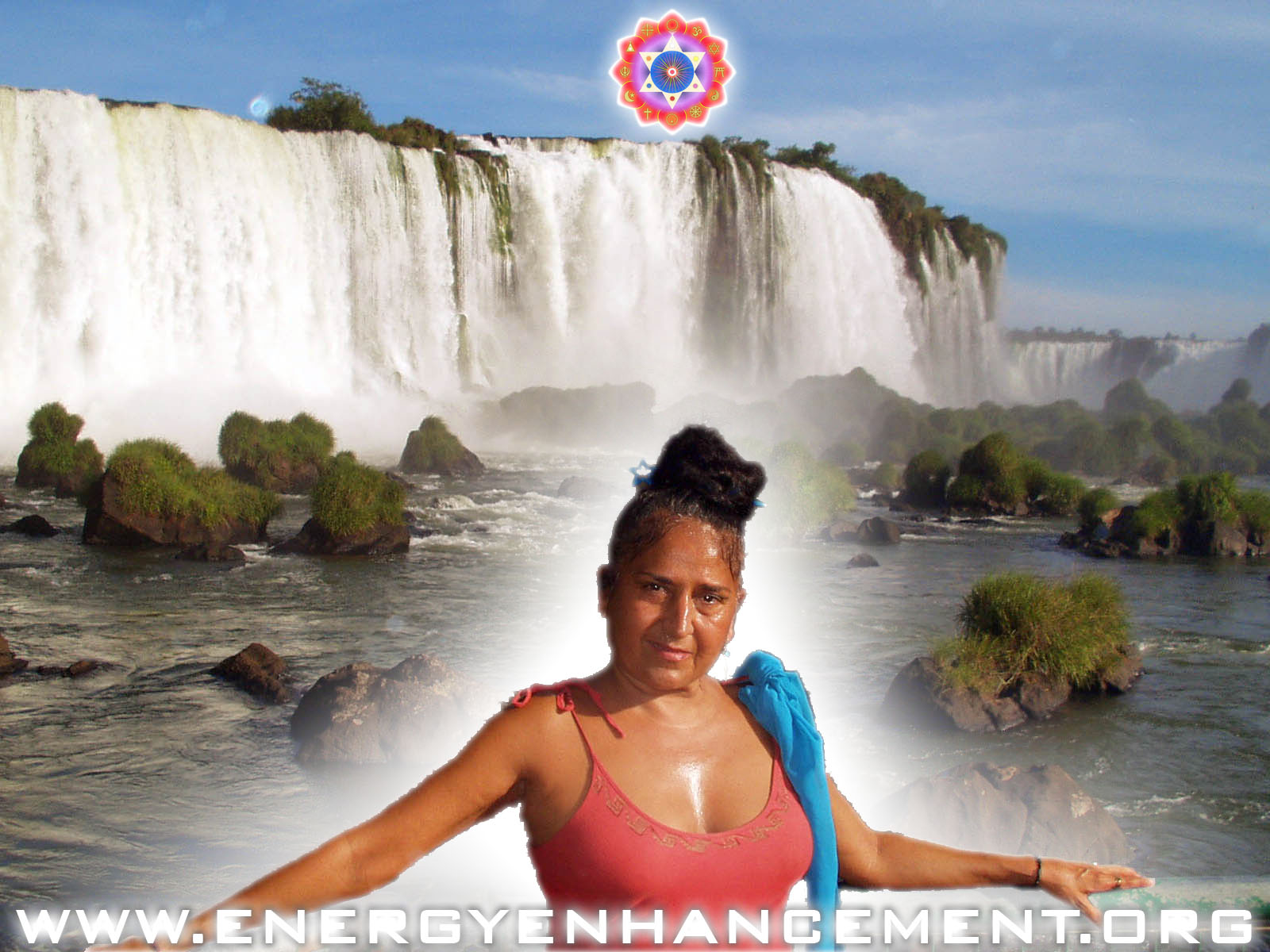 MATAJI DEVI DHYANI - VISIT TO IGUAZU AFTER THE JULY 2008 COURSE
VISIT TO IGUASU FALLS AFTER THE EE COURSE

THE PRESENCE

The Presence is a Personal Spiritual Experience and Initiation into Energy Enhancement Techniques without Words - View it on Youtube Now, A Transfer of Energy which awakens the Soul, Enlivens the Brain, Stops the Mind, Brings you into This Moment of Peace and of Joy. Feel the Effects of Spiritual Energy Vibrations, Launch into Enlightenment - High Quality versions available on DVD.

SEE THE PRESENCE NOW ON YOUTUBE - CLICK HERE

THE CLEARING Using Energy Enhancement, "The Clearing" Play it now, you can clear your room and Yourself of Negative Energies - Negative Karmic Mass. View it now on Youtube - High Quality Versions available on DVD

SEE THE CLEARING DANCE NOW ON YOUTUBE OR ON THE EE SITE - CLICK HERE

ENERGY ENHANCEMENT teaches TOTAL Transmutation of ALL ENERGY BLOCKAGES

The inflow of Spiritual Energy or Kundalini Energy is well known in all Spiritual Circles as being expected in all genuine Courses with teachers who have advanced experience with Enlightened Masters. Yet some people just cannot get their heads around Kundalini Energy which is talked about even in the Vedas which are a sacred spiritual resource thousands of years old. Even though Swami Sivananda of Rishikesh said that all meditation and Yoga was based upon Kundalini Energy.

If you are not experiencing spiritual energy in your Yoga or Meditation practise then What is UP??!!

"EASY AND SMOOTH ENERGY ENHANCEMENT PUTS YOU IN CONTACT WITH KUNDALINI ENERGY WHICH SPEEDS UP THE PROCESS OF ENLIGHTENMENT AND INTELLIGENCE"

COME AND JOIN IN THE SEARCH FOR YOUR EVOLUTION

"I have experience of many forms of meditation and practices for self improvement including: Transcendental meditation (TM) 12 years, Kriya Yoga 9 years, Sushila Buddhi Dharma (SUBUD) 7 years, and more recently the Sedona Method and the Course in Miracles. The Energy Enhancement programme encapsulates and expands all of these systems, it is complete and no questions are left unanswered."

Jean, NUCLEAR ENGINEER, FROM THE SEPTEMBER 2005 ENERGY ENHANCEMENT COURSE

THE ENERGY ENHANCEMENT APPRENTICE LEVEL TWO COURSE

THE KARMA CLEARING PROCESS

- THE REMOVAL OF ENERGY BLOCKAGES

MORE ADVANCED THAN MEDITATION!!

FASTER THAN MEDITATION

ABOVE AND BEYOND MEDITATION

"I have experience of many forms of meditation and practices for self improvement including: Transcendental meditation (TM) 12 years, Kriya Yoga 9 years, Sushila Buddhi Dharma (SUBUD) 7 years, and more recently the Sedona Method and the Course in Miracles. The Energy Enhancement programme encapsulates and expands all of these systems, it is complete and no questions are left unanswered."

Jean, NUCLEAR ENGINEER, FROM THE SEPTEMBER 2005
ENERGY ENHANCEMENT COURSE

COME AND GET EXPERIENCED!

CLICK HERE!! FOR WHAT WE ARE DOING

EMAIL sol@energyenhancement.org

FOR DETAILS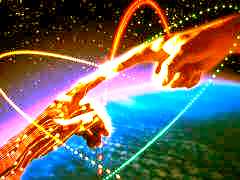 JOIN IN OUR ENERGY ENHANCEMENT VISION OF ONE ENLIGHTENED HARMONIOUS WORLD.
EMBASSIES OF ENLIGHTENMENT IN EVERY MAJOR WORLD CITY.
RETREAT CENTERS IN THE ANDES AND DRAKENSBERG MOUNTAINS.
IF YOU WANT TO CHANGE THE WORLD, CHANGE YOURSELF FIRST.
IF YOU WANT TO MAKE THE WORLD ENLIGHTENED, MAKE YOURSELF ENLIGHTENED FIRST.
JOIN US BY USING THE ENERGY ENHANCEMENT KARMA CLEARING TECHNIQUES REMOVING ALL TRAUMA AND NEGATIVE EMOTIONS.... ON THE PATH OF ENLIGHTENMENT.
Energy Enhancement is the fastest way to Enlightenment..
Yoga is good but Pranayama is 10 times faster at releasing Energy Blockages whi
ch stop the Enlightenment process.

Pranayama is good but Meditation is 10 times faster than even that at releasing Energy Blockages which stop the Enlightenment process.

Meditation is good but Samyama is 10 times faster than even that at releasing Energy Blockages which stop the Enlightenment process.

Yoga, Pranayama, Meditation and Samyama are part of the Eight Limbs of Yoga in the Yoga Sutras of Patanjali and Samyama is talked about from over 5000 years ago in the THIRD AND FOURTH Chapter of The Yoga Sutras of Patanjali.

And Samyama IS Energy Enhancement, 1000 times faster on the Path of Enlightenment.

You cannot afford NOT to try it!!

CLICK BELOW FOR SITE NAVIGATION

- MEDITATION ENERGY ENHANCEMENT NEW SITE DESIGN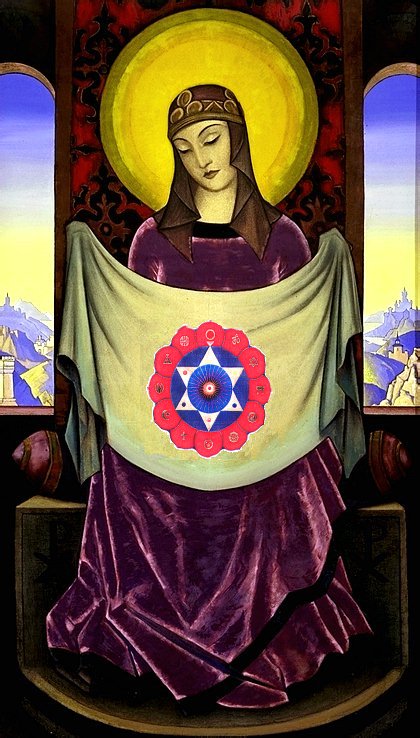 ENERGY ENHANCEMENT MEDITATION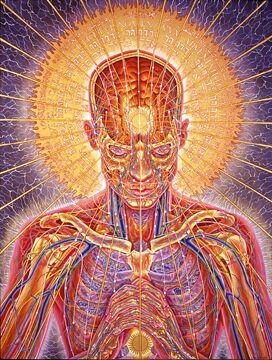 DANISA FROM THE SPAIN 2003 MEDITATION COURSE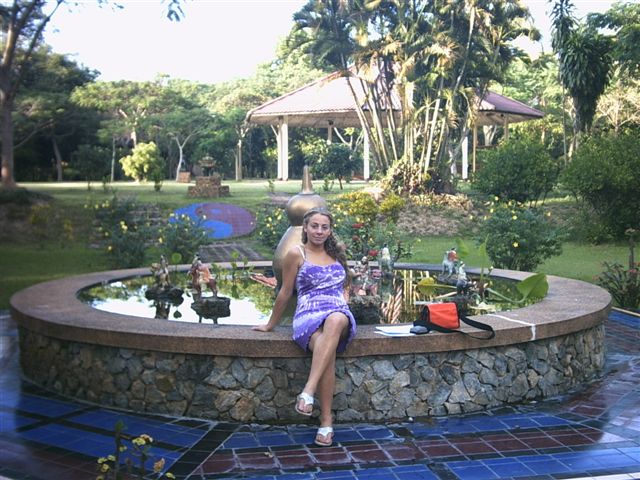 DANISA WENT TO THAILAND AFTER THE COURSE AND NOW, 2006, IS IN JAPAN TEACHING AND PRACTICING BELLY DANCING!

I've been in La Escala with Satchy and Devi for a week now, Its the longest time I've here!! and I noticed that every day I am going deeply inside of me.

When I arrived here, was very hard for me, but luckily Satchy and Devi helped me a lot and removed many of my blockages so that I can really think with my head! The first 2 days I was feeling very strange and uncomfortable inside of me. Half of myself wanted to improve and half wanted to stay like that, in a low energy level state, didn't want to grow neither change.

During these days I realized how the strategies control people and how they were controlling myself. Sometimes you are confused, sometimes happy, sometimes angry, and these don't have to be like that !!! but nobody knows! I didnt know.

Energy Enhancement Level 2 teaches you how to manage your emotions, it gives you a strong emotinonal IQ.

I feel so happy to meet Satchy and Devi, they are high spiritual teachers that can see deeply inside you, behind the mask that everybody has. They can see your soul, your real self!! If you need help you'll get it from them.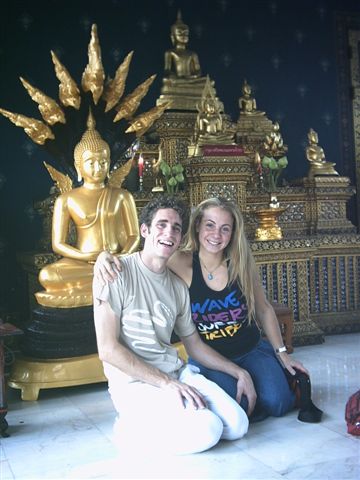 I feel so happy to meet Satchy and Devi, they are high spiritual teachers that can see deeply inside you, behind the mask that everybody has. They can see your soul, your real self!! If you need help you'll get it from them.

I've been working with my lower chakras and after I learned how to remove a blockage from my base chakra I immediately felt the energy of Kundalini flowing from down in my base chakra to up, to the head and above.

I was sitting in my meditation position and for the first time I got the sensation and feeling that my body was lifting off the ground. I was just enjoying the experience feeling the circulation of the energy, a hot and smooth sensation. My mind at that moment was free and happy.

Every day I feel a little more steady and comfortable. I am getting in touch with my deepest blockages and fears from my lower chakras, With energy enhancement level 2 I am learning how to deal with this energy and how to remove them totally. My fear is disappearing, my sadness and worries, too. Things that already existed in me and are coming out with the use of these techniques.

To sum up I think that everybody should come to do this course and learn energy enhancement techniques to improve their lives and help other people, heal themselves and their relationships to make this world a better place and to start really enjoying life.

DANISA, EE MEDITATION COURSE 2003
Danisa de Paul.
12/08/2003.

MEDITATION ENERGY ENHANCEMENT APPRENTICE LEVEL 2
The Total Removal of Energy Blockages!!!

The Total Removal of all Karma!!!

The Total Removal of Strategies!!!

The Total Removal of Disappointment!!!

The Mastery of Emotional IQ!!!

The Mastery of the Will!!!

The Healing of Addictions AND Dependency on Tobacco, Alcohol, Food, and Drugs.
Energy, Enhancement, EE, Meditation, Meditations, Retreats, Course, Hercules, Greek, Myth, Evolution, Human Evolution, Seminars, Yoga, Hatha, Patanjali, Raja, Mantra, Japa, Bhakti, Krishna, Karma, Asana, Pranayama, Mudra, Bandha, Yoga, Sacred, Dance, Teacher, Training, Meditation, Initiation, Teacher, Training, Philosophy, Reiki, Master, Enlightenment, Illumination, Nirvana, Emptiness, Nothing, Soul, Monad, Tantra, Tantric, Tantrick, White, Magic, Magick, Alchemy, Relationships, Ego, Strategeies, Mastery, Thelema, Aleister, Crowley, Healing, Psychology, Strategies, Celestine, Prophesy, Ken, Wilber, Therapy, infinity, infinite, taoist practises, transmute, transmutation, stress, success, abundance, plenty, philosophers stone, ego, kundalini, energy protection, intuition, synchronicity, square the circle, ouroboros, yin, yang, swastika, vitriol, aura, auric bopdy, inorganic beings, ascended masters, Development, Self, Personal, Relaxation, Stress, Holidays, Tours, India, Peru, Argentina, Brazil, Majorca, Alhambra, Taj, Mahal, Machu, Pichu, Arunachala, Poetry, Art, Spirit, Spiritual, Don, Juan, Carlos, Castaneda, Castenada, Gurdjieff, Alice, Bailey, Djwan, Khul, The, Tibetan, Lama, Zopa, Dalai Lama, New Age, Management, Success, Taoism, Tao, Daoism, Dao, Zen, Master, Hogen, Rinzai, Soto, Dogen, Buddhism, Buddha, Mahayana, Hinayana, Sufism, Muslim, Jallaluddhin, Jallaluddin, Rumi, Hinduism, Osho, Rajneesh, Sivananda, Satchidananda, Satchidanand, Sathya, Sai, Baba, Ramana, Maharshi, Sri, Yogendra, Maharishi, Mahesh, Yogi, Aurobindo, Christianity, Christ, Bede, Griffiths, Benedictine, Synthesis, Church, of Synthesis.
Top - Once the Page Loads, Click Below to go to:-
Merlin! Taoist Techniques! Reiki! BuddhistMetas! Addictions! Baudelaire! Our Initiation! Energy Meridians! Blockages! Many Lifetimes! Negative Energies! Personal History! Princess Diana! Selfish Strategies! Spiritual Vision! The Interrogator or Star! The Poor Me! The Violator! The Selfish Left Hand Path!
COME ON AN ENERGY ENHANCEMENT COURSE!!
THE DOWNLOADABLE ONLINE COURSE

THE VIDEO COURSE IN 9DVDS

THE ONLINE/VIDEO COURSE COMBINATION

SUMMER COURSES ON THE COSTA BRAVA IN SPAIN

WINTER COURSES IN MACHU PICHU, BRAZIL, ARGENTINA AND INDIA!!!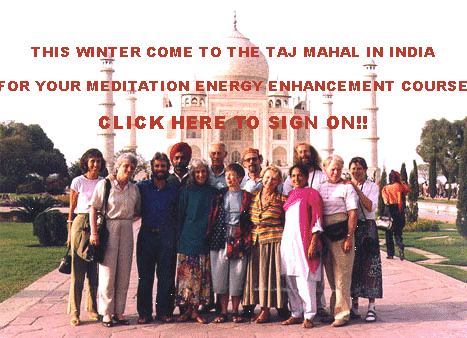 TO ENQUIRE ABOUT ENERGY ENHANCEMENT COURSES PLEASE SIGN ON TO OUR MAILING LIST AND THEN EMAIL US DIRECT FROM THE EMAIL ADDRESS WE SEND YOU FROM OUR MAILING LIST
BLOCKAGES AND ENERGY ENHANCEMENT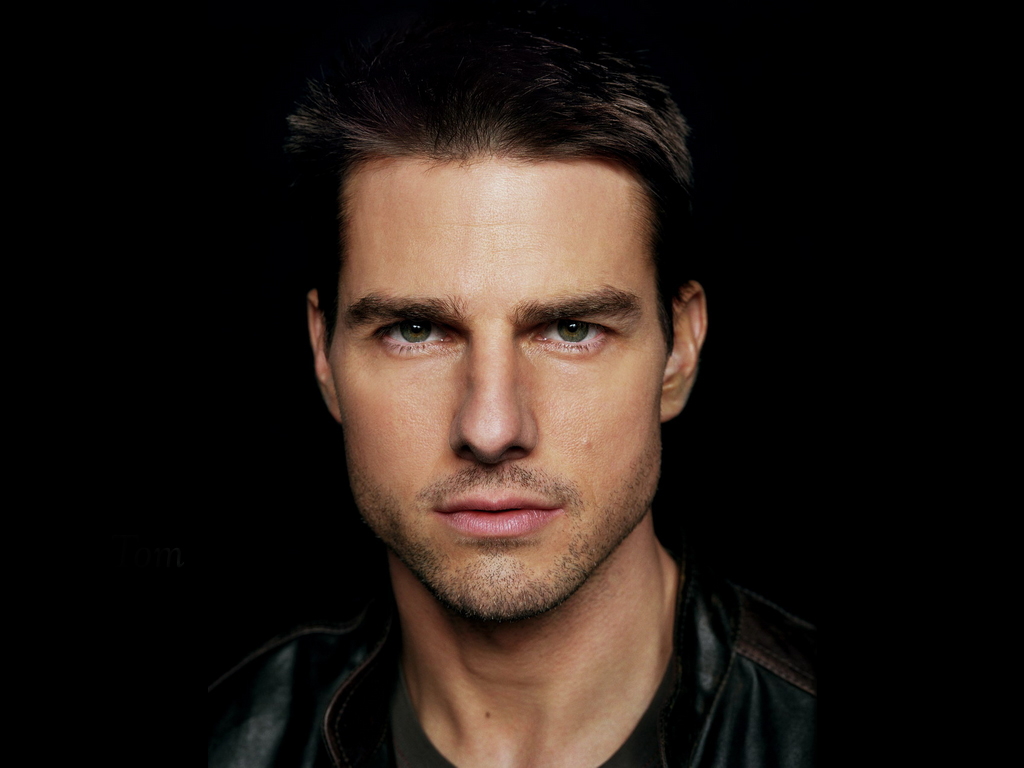 Are You Haunted?

"I got into Energy Enhancement because I was inhibited. Turns out I was inhabited!" - Anonymous, L.A. newspaper ad.

Over the past few decades some highly dramatic stories illustrating the phenomenon of "multiple personalities" have become quite well known.


Some psychiatrists and psychologists, and, in fictional accounts, novelists and scriptwriters, have given considerable attention to extreme cases where another distinctly different "personality" appears to take control over an individual for prolonged periods of time.


Less attention, however, has been given to less dramatic but, perhaps, related occurrences.


Most people have days when they are "not quite themselves." One hears comments like, "It just wasn't like Fred. He was like some kind of madman!" or "She was like a woman possessed!" or "He's a different person when he drinks," or "I don't know what came over me, " or "What got into me?" What's happening? There is no scarcity of theories. This and the following paragraphs examines this area, and offers various explanations
concerning it.

Currently, the entirety of Scientology's super-secret "upper levels" deal with this type of "phenomena." but are only able to remove the easy blockages. Inner Children and the Strategies of the Vampire, the Violator, The Poor Me and the Selfish Competitive Star seem to be beyond them especially regarding Hubbards many times reported temper tantrums (violator) and his inability to have other stars around him because a selfish competitive star can only have yes - men around him. He will try to destroy (fair game) all other stars.

But Hubbard was onto energy blockages. Even in 1950 Hubbard was preoccupied by this sort of thing. In Dianetics, the Evolution of a Science-published in 1950 and aired at a broad science fiction audience (consisting of scientifically oriented readers)-Hubbard wrote:

...it was necessary to hark back to the techniques of the Kayan Shaman of Borneo, among others. Their theory is crude; they exorcise demons....Provisionally, let's try to postulate that Man is good.... And we suppose something such as the Borneo Shaman's Toh has entered into him which directs him to do evil things.


Man has believed longer that demons inhabit men than Man has believed they did not. We assume demons. We look for some demons, one way or another. And we find some!


This was a discovery almost as mad as some of the patients on hand. But the thing to do was try to measure and classify demons. Strange work for an engineer and a mathematician! But it was found that the "demons" could be classified. There were several "demons" in each patient, but there were only a few classes of "demons."

There were audio demons...visio demons, interior demons, exterior demons, ordering demons, directing demons, critical demons, apathetic demons, angry demons, bored demons and certain demons who merely blocked things. The last seemed to be most common. Looking into a few minds established soon that it was difficult to find anyone who didn't have some of these demons....

Hubbard then discusses the analogy between the human mind and an electronic computer. Finally he concludes:

There are no demons. No ghosts or ghouls or Tohs. But there are aberrative circuits.

Hubbard doesn't explain how it is that these "circuits" existed structurally. But "structure" was not his concern; his concern was function. He wrote:

...it was not necessary to show how it is done in terms of physical mechanism if we can show that it IS done.

In 1950, a circuit was defined by Hubbard as:

A part of the individual's bank [reactive mind] that behaves as though it were someone or something separate from him and that either talks to him or goes into action of its own accord, and may even, if severe enough, take control of him while it operates.

The jingle heard on the radio that sticks in one's mind, playing over and over; the actor who after many appearances on stage, portraying a particular character, takes a vacation and finds, to his discomfort, that he still at times possesses the qualities of that character; the obsession that grips a person causing him to do things he knows he will later regret-the materialistic viewpoint might simply say, "That's simply something the brain does."


The spiritual viewpoint on the other hand traditionally divides a human being into "body, mind, and spirit," with the spirit being the basic individual and the mind being the recordings of one's past experiences, ideas, conclusions, etc. These recordings are not necessarily considered as a part of the brain, but rather a function of the spirit.


Quoting from Joseph Krutch's More Lives Than One:

The physiologists are very fond of comparing the network of our cerebral nerves with a telephone system but they overlook the significant fact that a telephone system does not function until someone talks over it. The brain does not create thought (Sir Julian Huxley has recently pointed out this fact); it is an instrument which thought finds useful.

PARACELSUS

Paracelsus von Hohenheim (1490-1541) was the outstanding medical therapist of his time and, perhaps, the greatest mystic in the history of Western medicine. He devoted his life to research in the healing arts. Paracelsus visited Constantinople to acquaint himself with the secret practices of the Dervishes and the Sufis.


The following is an excerpt from Paracelsus - His Mystical and Medical Philosophy, by Manly P. Hall, published by the Philosophical Research Society:

[According to Paracelsus]...the elementary is an artificial being, created in the invisible worlds by man himself. In harmony with more recent findings, Paracelsus noted that most elementaries seem to be of an evil or destructive nature. They are generated from the excesses of human thought and emotion, the corruption of character, or the degeneration of faculties and powers which should be used in other,more constructive ways....


Man is therefore a creator, not merely in terms of the perpetuation of the species, but especially in terms of the imagination. Man is creative in the arts, sciences, and philosophies, but his creative powers are not only external, but also internal. Because he lives, man bestows life, and he can generate creatures from his thoughts and emotions....The power to create is the power of vibration, by which anything is set into a peculiar motion....The invisible progeny of man include thought-forms and
emotion-forms. These are like infants or inner children, especially in their beginnings, for they depend upon their creator for their nutrition and survival. Later,however, if the forces which generate continue to operate, these thought and emotion-forms gain strength, finally attaining a kind of independence....Having thus become even stronger than their creator, these thought and emotion-forms will turn upon the one who fashioned them, often causing in him a terrible habit or addiction and destroying his health and happiness.


We know that the human psyche can become ridden with pressure centers or pressure-patterns which we call fixations, complexes, phobias, and the like. We know that these negative psychic formations are nourished by the continued repetition of the attitudes which caused them. We say that negative attitudes become habitual, by degrees taking over and destroying the mental and emotional integrity of the individual.


A fixation, well nourished by attitudes suitable for its perpetuation, intensifies, becoming actually avaricious and resolved to dominate or possess the entire life of its unhappy victim....


Modern thinking therefore, sheds light upon the concept of elementaries, extending beyond the basic research of Paracelsus...[He] used the term obsession to signify possession by an entity. Today the term is used to signify possession by an abnormal attitude....Is it possible that the abnormal attitude has gradually become an entity?

...Many persons under psychological obsession resist treatment, as though some foreign creature were fighting for its survival in them....


Out of his philosophy of elementaries, Paracelsus came to the conclusion that a very large part of what we consider to be disease, results from psychic parasites generated by wrong thoughts and emotion.

GURDJIEFF

From the book The Mystic Path to Cosmic Power, by Vernon Howard:

Gurdjieff was probably born in Alexandropal, in Asia Minor, about 1872. This remarkable and often controversial man spent a dozen years roaming about the East in search of esoteric teachings. He returned with a tremendous wealth of wisdom for the Western world.


Gurdjieff summarized the problem: Mankind is asleep but doesn't know it. So deep is his hypnotic slumber that he does his daily walking and talking and legislating and marrying in a state of unconsciousness.

Actually, the acts are the mechanical acts of hypnotized people. And that, Gurdjieff declares, is the simple reason why the world goes from one disaster to another: "Would", he asks, "a conscious human being destroy himself' through war, and crime, and quarrels No, man simply knows not what he does to himself."


One of the basic principles explains the many and varied I's in a man. The unawakened man is not a unified person. He has dozens of selves within him, each falsely calling itself. Many philosophers, including George Santayana and David Hume, have also observed how a person switches constantly from one I to another.


The many I's within a man explains many mysteries about human nature. For example, a man decides to give up an undesirable habit, but the next day he repeats it again. Why? Because another entitiy sub personality I has taken over, an energy blockage that likes the habit and has no intention of giving it up.

Or perhaps a woman decides to quit fooling around with her life; she determines to find her real self. She reads a book or two and goes to a few lectures. Then, suddenly, she loses all interest and goes back to her self-defeating behavior. What happened? An entirely different I, entity, energy blockage that doesn't want her to wake up, took charge.


Gurdjieff provides a simple solution to this contradictory condition: Become aware of the many I's. Watch how one takes over and then another. Also, see that they do not represent the true you, but consist of borrowed opinions and imitated viewpoints. Such self-observation weakens their grip; you eventually find your real I.

LOATHSOME LARVAE

From Mouni Sadhu's The Tarot, A Contemporary Course of the Quintessence of Hermetic Occultism:

Let us imagine that a man has a common evil desire, he makes no attempt to realize it on the physical plane. He only draws a dark desire on the astral plane, and so creates a kind of "entity."...This artificial "being" does not possess a physical body....Such a being can...act and influence only in direction as intended by its unwise creator, man, who is usually unaware of his foolishness.


Now, on whom will the influence of such a demon be exerted Yes, firstly on the father of it himself...who created the astral picture of the evil deed. We call this type of ominous artificial entity a larva. Such a larva will watch it's "father' in order to prevent him from forgetting his evil intention and desire, and to fortify the larva's life by new meditations about the same theme. But it can also attach itself to another man, who has a certain astral and mental affinity with the first one.

THOUGHT-FORMS IN TIBET

Besides the idea that "thought forms" may be inadvertently created, there is also the viewpoint that they can be deliberately brought into being.


The following excerpt is from the book The Yoga of Sex by Omar Garrison:

According to secret lore, man can develop such concentration of mind that he is able to generate psycho-mental energy (called "risal" in Tibet) and to use it for bringing about results that to the uninitiated appear to be supernatural.


It has been because the Tantric* techniques employ these secret methods of concentration that Tantrism has been called the most elaborate system of auto-suggestion in the world.


While such an evaluation may serve to explain the more seductive visions of the sadhaka [adept], it is hardly adequate to account for phenomena witnessed by persons other than the creator of them.


For example, Tantric adepts (especially in Tibet) possess methods for projecting thought forms (called tulpas) which are materialized so completely that they are often mistaken for physical entities.


Moreover, these phantoms are sometimes visualized and given a kind of autonomy, so that they may act and seemingly think without the consent or even knowledge of their creator. In this connection, Madame Alexandra David-Neel, a Frenchwoman who spent many years among the lamas of Tibet, recounts an intriguing personal experience in the creation of a tulpa.


Having a sceptical turn of mind, Madame David-Neel suspected that many stories she had heard concerning such materializations might be gross exaggerations. The most common kind of Tulpa-making in Tibet is that of forming and animating the counterparts of Tibetan deities. So to avoid coming under the influence of this kind of mental suggestion - so prevalent around her - she chose for her thought-child the figure of a fat, jolly monk.

After a few months of performing the prescribed disciplines for ritual projection of thought image, Madame David-Neel relates that the form and character of her phantom monk took on the appearance of real life. He shared her apartment like a guest and, when she departed for a journey, he accompanied her entourage. At first, the monk put in an appearance only when his creator thought of him. But after a time, he began to behave in a very independent manner and to perform various actions not directed by his maker. So real did he become in time, that on one occasion, when a herdsman came to the Frenchwoman's encampment to bring her some butter, he mistook the chimerical monk for a live lama.


Even more alarming to the phantom's begetter, his character began to undergo a subtle change. He grew leaner and his face gradually took on a sly malevolent look. He daily grew more importunate and bold. "In brief," says Madame David-Neel," he escaped my control."


Clearly, the time had come to purge herself of the unwanted companion whom she had brought to life, but who, by her own admission, had turned her existence into a day-nightmare. It required six months of difficult practice and ritual to magically dissolve the monstrous prodigy.


"My mind-creature was tenacious in life," she declared.


How are we to explain such phenomena? Western psychology has only begun to investigate the secret and profound life of the mind. Many of their answers so far are far from adequate to account for occurrences such as that just cited.


Be that as it may, in the case of the deliberately created phantom, such as Madame David-Neel's monk, the independence and individuality of the prodigy ought to give us considerable pause....


Getting back to Hubbard, during the 1952 Philadelphia Doctorate Course, Hubbard said of what used to be called, in Dianetics, "demon circuits":

Each one of these things can be a thinking entity. It thinks it's alive. It can think it's a being as long as energy is fed to it.

He had also mentioned in this lecture series that someone can deliberately "mock up" (i.e., vividly imagine) something and give it a life of its own. Thus these blockage implants can be created by people with vivid imaginations and implanted into people to vampirise their energy and send it back to the Implant creator.

There is the idea of "thought forms" created by the individual himself is the viewpoint that asserts that, while thought forms do exist, real "demons" also exist. But not only "demons"; also many types of "disembodied beings," human and non-human, some big some small, some good, some indifferent, some unconscious,
some insane.

There are many variations of this theme. The movie The Exorcist illustrates one version. A powerful demonic being completely takes over a little girl.


One can also pose a less dramatic scenario. As well one powerful "demon," a person, theoretically, might be infested with many little "demons."


To quote again from Garrison,

"Tantric texts assert that the universe all about us is teeming with thought forms and with beings good and bad-deities, demons, nature spirits, discarnate human egos, phantoms, monsters. The sadhaka is not only made aware that they exist, he is taught disciplines that bring them under his control and enable him to communicate freely to them. The tantric Yogis are not alone in their view, or the claim of ability to communicate and control this, supposed, class of beings. In fact, in various degrees of sophistication, it can be found to be part of the spiritual tradition of Man on all five continents. The witchdoctor, the magi, the medicine man, and many a modern psychic have as a commonality the view that such things exist."

As an aside I find it of interest that Thomas Edison wrote the following in "The Diary and Sundry observations," although it is not in the category of "unwanted psychical or spiritual influences" in one's body or "aura":

Take our own bodies. I believe they are composed of myriads and myriads of infinitesimally small individuals, each in itself a unit of life, and that these units work in squads - or swarms, as I prefer to call them - and these infinitesimally small units live forever. When we "die" these swarms of units, like a swarm of bees, so to speak, betake themselves elsewhere, and go on functioning in some other form or environment.

Edison not only believed in the immortality of the human spirit, but also in the immortality of that which he believed enlivens the physical body - the immortality of each cell.

In 1978 L. Ron Hubbard, felled by his second major heart attack, lay barely conscious and helpless in bed. At the time Dr. Gene Denk and "Case Supervisor International" David Mayo began working with him on his health in 1978, Hubbard conceived of himself as surrounded by a swarm of confused, unconscious, or semi-conscious entities: burnt-out human souls. He had discovered Energy Blockages in the Aura for the first time!


"There are no demons," he had written in 1950. A couple of years later, he spoke of self-generated "thinking entities." Then, a quarter of a century later, he was party to the development of procedures or guided meditations with which any medicine man or witch doctor would probably feel at home. These procedures dealt with the eviction of swarms of non-self-generated parasitic beings.


Now, any decent witch doctor "servicing a client" does his thing and a few hours later goes on his way, goat, chicken or pig in hand, in exchange for his services. In the varied literature regarding "exorcism" and the like-whether such things are considered self-generated or not - one sees a regular reference to a relatively small number of "influences,'" "thought forms," "obsessions," or whatever, in need of "handling."

Hubbard operated on a much grander scale. From his hypnotic pedestal of "ultimate authority," he stated to his followers that everyone was engulfed in thousands upon thousands of degraded beings.

"A man has blockages like a dog has fleas!"

Hubbard says, "You're the effect of all these body Thetans!" (beings attached to the body)

Hubbard's theory and procedure of how to "handle" the entity "phenomenon" is highly secret. This level of auditing brings in probably a million dollars a week internationally for the Church of Scientology The high prices charged depend upon these guided meditations and information being kept tantalizingly mysterious and secret.


"Mystery is the glue that sticks Thetans or Energy Blockages to things," Hubbard once said. He proceeded to use this principle in marketing his Operating Thetan or Blockage Free levels. The secrecy and mystery surrounding these levels pulled people in, bringing in also their wallets and check-books; a major part of it...just to discover the answer to the mystery.


The wealthy Scientologists are sold a lot of auditing with authorised auditors for the eradication of their Energy Blockage "fleas."


Such auditing costs over $400 per hour. It is quite usual for Scientologists to spend well over $100,000 for this level of removing Energy Blockages from the body alone. One man, a geologist, engineer and entrepreneur, spent $450,000.


According to Hubbard, "Nots handles" are those beings or entities, energy blockages or "body thetans" ("BTs") that are located in the body or around the body. The auditing procedure of Nots can locate those body entities, and send them off, no longer infesting the individual or his body.


The entities are inhabiting various things, like a body part (a bone, arm, cell, whatever) or they are a particular sub-personality, or condition, such as "TV watcher," or "fear," or "worker," or "solitary angry man," and so on.


According to this line of thought, people get confused as to who they are and who they are not. A person hears these voices or feels desires, and so on, and thinks he is the source of them.


Yet, the theory goes, you are not necessarily the originator of these thoughts or impulses. Another may be. So, by identifying who is the being (who is the source of these vocalizations or impulses) and spotting where it is located, you are freed to think for yourself.


So an auditor has you (the main guy in control) ask each BT, "What are you?" and "Who are you?"


The Body Thetans or Energy Blockages will then separate out and realize that they are in fact themselves; that they are not some body part or whatever. At the same time, you realize that the Energy Blockages or BTs are different from you; that their mental pictures, ideas, and degraded impulses do not originate from you. According to Hubbard, these beings are very easily overwhelmable and hypnotic. Because of this, they tend to take on the personality of whatever (or whoever) comes along that gets their attention.

Hubbard says,

"You have to actually put some life into them to activate them. They're like pebbles on a beach....But listen, you're living in a universe which is crawling with this type of stuff. And planet Earth was a dumping ground to end all dumping grounds....As NED for OTs is run these cats wake up and get handled This relieves the entity infested guy of a lot of phenomena which puzzles him and can hold him down.

As you go along doing the guided meditation many times on each energy blockage (running it) you will find that the Energy Blockages seldom consider themselves live beings. They think they are MEST (Matter, Energy, Space and Time), body parts, significances, conditions-anything but live beings."


No, such energy blockage "beings" are the victims of what Hubbard calls the "dwindling spiral." According to him, any spiritual being in the physical universe is inevitably subject to deterioration and degradation.


Beings who are not removing Energy Blockages are not evolving spiritually, but rather are devolving-heading downward towards "Hubbardian Hell."


In "Ron's Journal 30" Hubbard explains: "But there was one discovery in 1978 that I haven't said very much about and am really not likely to since it is a sad thing. It is what really happens to a thetan or Energy Blockage who is not salvaged or processed and goes on down the chute. Man, when I saw that and knew it to be true I actually felt sorry for these guys or Energy Blockages that try to hit at us. Poor devils. Some religious talk about hell. It's an understatement of what really happens."

In 1967, on the Canary Island of Las Palmas, Hubbard made what he claimed was the most important spiritual breakthrough in the history of the human race. He had unearthed, in his solo-auditing, a super traumatic ancient incident that had killed anyone else who had ever come close to uncovering it.

The resolution of, and safe passage through, this incident was "boldly explored and mapped" by him. This "map" was put into the form of his longhand writings for the highly confidential level of "Operating Thetan Level Three" (OT III) which only deals with Energy Blockages in the Body.


The revelation of OT III was that virtually everyone on this planet - indeed, in "this sector of the Galaxy" - was totally overwhelmed by the effects of an incident that occurred 75 million years ago. And that underlying this cataclysmic event was another more basic cause of "human contamination": everyone without exception had been zapped and zombified by an incident that occurred four quadrillion years ago.


Human beings, he said, "do not respond to reason, they respond only to `R6* symbols.' The designation R6 derives from the OTIII guided Meditation or process or "routine" ("R"), in this case the 6th in a series "0" to...(however many processes or guided meditations he would go through till he found the one that he felt did the trick).


He first "discovered" this "bank" (storage of damaging mental image pictures in the "reactive mind") during the early sixties. and, later in 1967, "discovered" the full incident of which these pictures were but a part. He promoted the incident as the "Wall of Fire." " The "R6 memory bank," is a part of any person's unconscious mind, according to Hubbard. This "bank" was deliberately created by mass implanting which occurred 75 Million years ago. This implanting was a highly "scientific" form of brainwashing, using huge movie screens as part of a program of mass hypnosis.


According to Hubbard, there was no point in reasoning with normal human beings as they were all controlled by implants and Energy Blockages. Instead of reasoning with these people he spoke of reaching into the public and "driving them through your orgs by using the original programming - "R6 bank symbols" (in the form of certain words, and pictures such as, for example, volcanoes) "key in" (in other words reconnect) people to these implants.


The result is that they become attracted to the organisation.


In 1967 all Scientology books suddenly presented a collection of images upon their covers: an exploding volcano; a woman in a monkey suit, eating what appeared to be a turkey leg; the frontal view of a speeding train; an odd-looking old man with a beard; a fellow dressed in a white spacesuit carrying a box (of "packaged beings") into a spaceship. These were R6 bank symbols.


A special "Book Mission" was sent out to promote these books, now empowered and made irresistible by the addition of these overwhelming symbols or images.

Organization staff were assured that if they simply held up one of the books, revealing its cover, that any bookstore owner would immediately order crateloads of them. A customs officer, seeing any of the book covers in one's luggage, would immediately pass one on through.

These images seem to work as Scientology now is one of the richest and fastest growing religions in the world!


The symbols of the Hubbard Sea Org, which include the uniforms worn by Sea Org officers, were designed to fit Hubbard's descriptions of symbols of "R6", and were thus guaranteed to win instant respect and obedience for the person wearing them.


Hubbard had made it plain that he, and only he, had discovered and risen above the "R6 bank." Human existence is controlled utterly by it. He emphasized that, to those who had not completed the lower pre-requisite levels of Scientology, to remove the easy Energy Blockages, reading the materials of OT III was deadly.

The confidential class 8 course with Hubbard's twenty lectures taped on the Apollo in Corfu, Greece gives Hubbard's opinion of Christianity: Somebody on this planet, about 600 B.C. found some pieces of "R6. " I don't know how they found it; either by watching madmen or something. But since that time they have used it. And it became what is known as Christianity. The man on the cross. There was no Christ! The Roman Catholic Church, through watching the dramatizations of people picked up some little fragments of R6. In a bulletin of that period he states: "Also the Christian Church used (and uses) implanting - "They took over the Nicene Creed just before the year zero. invented Christ (who comes from the `crucifixion' in R6, 75 million years ago) and implanted their way to power."


He made it plain that the traumatic effects of the events of 75 million years ago had been the ultimate barrier to the attainment of "full removal of all blockages" Despite the mortal dangers, however, he had braved the "Wall of Fire" and survived. He had then "taped the route" for all Mankind to follow.


Of course getting the blocked people of planet Earth from zombiedom to godhood was going to be no easy task. Yet it must be done. And with the threat of nuclear war looming ever overhead, it must be done fast!


Because of this, to be in the Sea Org - or for that matter to be on staff at any Scientology org - is to be a participant in a never-ending "condensed time emergency. " One never has time to pause and think about what is going on. Besides, doing so would be a form of "self auditing" which is strictly forbidden by Hubbard.

Hubbard said it is impossible for people to free themselves from their own Energy Blockages and thus only authorised auditors are allowed to remove blockages from their clients. And indeed, the job is so difficult that for thousands of years, Gurus are the only people to have successfully made people enlightened.

The Energy Blockages of the more difficult fourth level control a persons mind so completely that they can never have enough energy to overcome them by themselves. And this is true.


In light of all this Hubbard explained: "Anyone is entitled to have opinions and ideas and cognitions - so long as these do not bar the route out..." The road to "Total Freedom," is only available to people who can continue to use the help of the Guru, continue to remove blockages.


Any newly initiated, "good Scientologist" would tell himself: "I have a reactive energy blocked mind! My opinion is irrelevant, especially when compared to that of this guy who has broken free and who will eventually free me also."


Before 1967 Scientologists regarded themselves as the elite of earth. While the materials of OT III in some ways served to further enhance that feeling, and many Sea Org members, for instance, were said to have been the "loyal officers," i.e., the good guys who opposed the mass implanting, when all this happened, these materials served also to greatly increase their feeling of Gratefulness to their Founder Guru, - Hubbard.

And whereas Hubbard was able to help in removing easy Energy Blockages of creativity, communication and the Body, when it came to Body Implants from external Energy Vampires and internal Inner Children and their Strategies of the Vampire like the Violator, the Poor me and the Selfish Competitive Star. It has been reported many times that Hubbard was a shouting and angry man. Perhaps he had had reached his limit in dealing with the more difficult Energy Blockages.

The resistance of the Blockages to their removal makes martyrs of all the saints as the blockage controlled people cry, "Nail them up!". Yet his effort to mechanise the process of Blockage Removal and his success in using it on so many people was and is a great try.

It needs the Twenty Eight Initiations of Energy Enhancement and a lot of intuitive and psychic help in order to remove all Energy Blockages, even the most powerful and reach enlightenment. Energy Enhancement has the key to the removal of all energy blockages!!
The KARMA CLEARING PROCESS
- Mastery of Protection and the Mastery of Thoughtforms. The mastery of Blockages between the Base and Crown Chakras. The Mastery of the creation and dissolution of Blockages and Thoughtforms through the Advanced techniques of Taoism, Buddhist Meta, the Western Mystery Tradition and Merlin. The Jedi Knights. The White Magicians.
There are Four APPRENTICE LEVELs of Energy Enhancement Teaching, each APPRENTICE LEVEL is a Meditation Course having Seven Meditational Initiations which can be taken in a Week-Long Course.
Also one REIKI Initiation is AVAILABLE with each APPRENTICE LEVEL. You can become a Reiki Master with Energy Enhancement Meditation.
Each APPRENTICE LEVEL is entirely independent of the others and complete in itself. You do not have to take every APPRENTICE LEVEL, but the APPRENTICE LEVELs must be taken in the order of One, Two, Three and Four.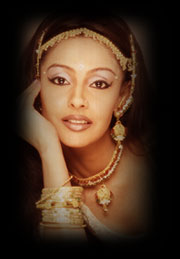 HONEY KALARIA SAYS

I was told that each of our 7 chakras within our bodies should be seen as a separate mind/brain like one of the processors in a parallel processing computer. All the Super Computers these days are parallel processing computers. We use only 1 brain or processor and the idea is to activate the other 6 brains or processors to build your creativity, intellect, wisdom and genius abilities. This would lead you to become happier and healthier, enjoy being a more emotionally and mentally balanced person and become a more blockage free (free of negative emotions) human being. The idea is to have a purpose in life to make this world a better, more peaceful and spiritual place, starting from working on yourself as mentioned before.

As I realized how wonderful and life transforming this course is, I got inspired to make this course available to others.

Both Satchiji and Devi are beautiful and inspiring souls, passionately committed to helping people grow spiritually and accelerating each students progress towards enlightenment. They allow the students to grow at their own pace, whilst passing on profound knowledge and techniques in a light hearted and joyful manner. Both of them have extensive knowledge, possess strong perceptive powers and bathe people around them in the strong Buddhafield of energy that surrounds them. They have both made my stay in Argentina in Jan 2005 a delightful and a memorable one.

Honey Kalaria, Diva, Choreographer, Bollywood Film Star. Honey Kalaria Full MEDITATION Testimonial Click Here!

THE PAINLESS REMOVAL OF STRESS, TRAUMA AND NEGATIVE EMOTION

Energy Enhancement easily transmutes all negative energy without going anywhere near the emotions and memory!! The techniques of Energy Enhancement show you how to QUICKLY AND EASILY TRANSMUTE YOUR STRESS because it works at the level of Energy which underlies AND IS THE BASIS of all problems.

THE START OF THE ENERGY ENHANCEMENT ENERGIES

The Buddhafield of energy, in which evolutionary progress can quickly be made, and Kundalini Energy are absolutely necessary to any course of Meditation.

Energy Enhancement Advanced Techniques allow PAINLESS progress above and beyond any other course.

Energy Enhancement Advanced Techniques only use ENERGY which underlies all other human functions.

With Energy Enhancement it is not necessary to go anywhere near painful memory, negative emotions and catharsis which are the foundations of other courses.

ENERGY ENHANCEMENT PAINLESS TRANSMUTATION IS EASY AND QUICK.

IT SPEEDS UP THE PROCESS OF ENLIGHTENMENT!!

It teaches TOTAL Transformation and Transmutation

THE PRINCESS OF SWORDS OF THE THOTH TAROT

The inflow of Spiritual Energy or Kundalini Energy is well known in all Spiritual Circles as being expected in all genuine Courses with teachers who have advanced experience with Enlightened Masters yet some people just cannot get their heads around it and they do not trust it as this concept destroys their idea of a "Normal" world. They start to fear the unknown!!

"EASY AND SMOOTH ENERGY ENHANCEMENT SPEEDS UP THE PROCESS OF ENLIGHTENMENT"

Energy Enhancement easily transmutes all negative energy without going anywhere near the emotions and memory!! The wind of Kundalini blowing through you usually leaves smoke and ashes in its wake. Normally, when Kundalini energy starts to flow through the interiorly held negativities it starts to destroy and release the pain and trauma within. Fear CAN be the result with all OTHER courses. The techniques of Energy Enhancement show you how to TOTALLY CLEAR yourself from moods and disturbing thoughts because it works at the level of Energy which underlies all the problems.

"ENERGY ENHANCEMENT IS A PROBLEM FREE METHOD OF AWAKENING CREATIVE INTELLIGENCE!!"

The powerful techniques of Energy Enhancement REMOVE the traumatic nature of all this Energy Release by using the new ALCHEMICAL concept of "Transmutation" - there remains non of the problems associated with all other courses.

Energy Enhancement does not work at the level of memory. You do not have to remember anything as we work at the level of energy which underlies all of the painful memories, yet the performance of Energy Enhancement techniques can easily and totally remove all the ENERGY BLOCKAGES, in a non-painful way!!

The student of Energy Enhancement knows how necessary is the transmutation of all the old energies on the path of evolution, progress and inner freedom.

The Energy transmutation of Energy Enhancement produces inner peace, clarity, openness and truth. The Energy Enhancement student's "NO" to all the past negative energy held inside springs from an unequivocal "YES" to themselves and to their life!

The necessity for positive and easy change is comparable to the drastic move by Jesus Christ when he drove the moneylenders out of the Temple, and to the work of Hercules when he drove the River Styx through the Augean Stables, thus easily cleaning out thousands of years of horse shit in one day!

THE RESULT OF THE ENERGY ENHANCEMENT ENERGIES

THE PRINCESS OF DISCS OF THE THOTH TAROT

The wand of the Princess of discs stretches from heaven to earth and symbolises the Antakarana, an ancient symbol of Kundalini Yoga, which represents the tower, rainbow bridge of energy which flows through all your chakras from heaven to earth, when all energy blockages preventing that flow have been transmuted through the techniques of Energy Enhancement.

By learning how to bring the Spiritual Energies of the Center of the Universe, the highest and purest form of light, into this Earth which is the darkest and most negative of all elements, it becomes possible to raise the energy level of the Energy Enhancement student and the Earth itself. This advance into new territory has the ability to unify to integrate the mother, the father and all the internal children into one energetic, soul infused and peaceful being.

"THERE CAN ONLY BE ONE!!"

Thus bringing together spirit and matter. The removal of energy blockages has created something new which can channel the light onto the Earth and cosmic idea-impulses, thoughtforms, become visible to everyone and permeate everything with their divine quality.

THE TRUE HEALING OF YOU, AND THE EARTH ITSELF!!

Here's another testimonial,....

Thomas Kline

Hello! My name is Thomas Kline and I am 21 years of age. For 8 years now I have been studying a "Collective Martial Art" consisting of mostly Hung Gar Kung Fu and Ninjitsu under my very experienced and excellent teacher Bill Bruley who is a 5th degree black belt in his art.
I am now at my 3rd degree black belt, and I knew that I needed to add on to my art, looking mainly towards the Spiritual aspect.
When I first arrived in L'Escala in Spain, from America, I didn't really know what to expect, except for what I had read about on their website. I must say I really got what I had bargained for!
I had tried practicing meditation and yoga here and there before, but never knew what was really out there to experience.
After learning just the first stage of Energy Enhancement, I immediately felt the energy rushing through me!
It truly was quite an experience! I could've spent months upon months to get to where I am after only 1 week with Satchi and Devi!
The feeling of bringing up blockages and grounding them was another life changing experience I had out here!
I never knew that the pains that I was physically and emotionally feeling were caused by these energies (blockages) keeping me from being just who I'm made to be! My blockages were mainly around the 2nd and 5th chakras. When they were removed one by one, I could sense that I felt more at ease and pains were actually going away revealing more and more blockages to be sorted out!
Also, being initiated into Reiki 1 by Devi and learning her unique exercises really helped in the process of bringing up blockages and removing them!
During one of my meditations, I really could feel that I was completely in line with the energies of the universe, which gave me such a feeling of ecstasy! Then I knew that I could never turn back on my practices! I am definitely going to stick with the techniques I have learned out here!
There really are no words I could use to make you completely understand what I experienced, except that you should come and find out for yourselves what it's like to learn how to completely better yourself and the world around you!
I hope my words could at least inspire one of you to take the first step in Energy Enhancement by coming out to stay with Satchi and Devi and learning something you can take with you FOREVER!! Wishing you ALL the best in life,
Tommy From the Energy Enhancement Meditation Course 2003
THE KARMA CLEARING PROCESS
ENERGY ENHANCEMENT SATCHIDANAND SAYS..
The Karma Clearing Process begins with the removal of all Energy Blockages from the energetic system of a human being. Wilhelm Reich called it the Emotional Armor. These are the little stiffnesses which cause us so much pain in massage. Energy Blockages exist in the mental, emotional and physical bodies... Even in the spiritual bodies.
Energy Blockages split us so as we remove them through advanced and effective meditation techniques so we become more integrated, more solid.
Removing energy blockages from our spiritual bodies will allow us to access our hearts and our conscience, it will allow us to access our soul, our soul path in life, without which life has no meaning.
Removing energy blockages from the mind, the mental body, allows more energy to flow, we become more brilliant. Our minds become clear, our IQ increases and more.. We obtain the power of persistence which enables us to accomplish anything!
Removing energy blockages from the emotions allows more energy to flow, we become more stable. Our emotions become clear, our emotional IQ increases and more.. We obtain the power of having only positive emotions which enables us to radiate love, the energy of change and to access the will!
Removing energy blockages from the body allows more energy to flow, we become more energetic. Our bodies become clear of disease and pain, our energy increases and more.. We obtain the power of flexibility and strength which enables us to live longer and with more pleasure, more quality of life!

And what is that uneasiness within?
Just what is that tension which we find inside?

It is pure spiritual energy which has somehow become perverted by painful traumatic experience. It is energy which has been transmuted by some painful experience into pain, that encapsulated pain which we hold inside us or absorb from people and places on this planet. It is energy blockages which makes us feel uneasy and tense.

All the pain caused negative energy blockages which we hold inside are called the selfish competitive ego.

And because we all have been painfully perverting this pure spiritual energy into encapsulated negative energy or energy blockages for thousands of years, this world is filled with that perverted negative energy as energy blockages which we absorb from everything around us.

It is that pain and tension inside, those energy blockages which causes us to do all the bad things in this world. It is that pain and tension inside, those energy blockages which causes all the bad things in this world to happen to us, we call the bad things to us. We are accidents waiting to happen. This is karma.

Body stiffness, niggles and pain cause Illness and disease.
Negative emotions, mood swings, wrong thinking, jealousy, prejudice, hatred, anger, fear are all caused perverted spiritual energy encapsulated as energy blockages.
Splitnesses in the mind, blocked minds, unclear and plain wrong thinking. Mind solutions caused by selfishly wanting to gain something to the detriment of someone else. If we have a lot of these negative energy blockages within ourselves it will cause us to give up easily, a lack of energy, a lack of goodness and heart and soul. The "Mind filled manacles of fear" as said Blake.
It will cause us to lose our trust and our faith in the essential goodness of people and our teachers. We will project all our negativity onto them and begin to see them through the dark glasses of our negative experiences. Through the darkness of the negative energy which we hold inside.

We create this negative energy inside. And as we evolve we gain the ability to absorb more of this negativity from the people around us and from our surroundings. We gain the power to hold on to more of this negativity without being affected by it. However, the straw that broke the camels back always comes. At this point we become open to wanting to know how to remove and transmute energy blockages. How to change negative energy into pure positive spiritual energy again.

When we enter into the Buddhafield of Energy which surrounds the enlightened we start to lose this Negative energy from inside us.

Because an enlightened master has the ability radiate pure positive spiritual energy as well as to absorb and transmute this negative energy back into pure spiritual energy. And a spiral of transmutation, a column of pure transmutation, the Buddhafield, surrounds him and enters into his surroundings.

As you people upon the verge of enlightenment walk around, as well as creating your own negative energy, you absorb likewise the negative energies of people and places. The symptoms of this are your illnesses, your negative emotions of anger and fear, your mood swings and your feelings of negativity.

The only difference between you people on the verge of enlightenment and a master is that a master knows how to transmute the energy he absorbs. And thus he is surrounded by peace and harmony instead of more and more pain and negativity..
He does not curse the darkness. Instead he lights a candle.

The only difference between you and a master is that a master knows how to teach you how to transmute this negative energy into harmonious spiritual energy, and thus place you on the path of peace and harmony, the path of enlightenment itself.

He only needs to teach you how to look at the negative energy. He only needs to teach you how to see it and deal with it. Because anything else is painful. And will cause you to do more painful things. Because this negative energy is Karma itself. THUS THE KARMA CLEARING PROCESS OF ENERGY ENHANCEMENT, THE SOURCE OF ALL TRUE FORGIVENESS.

And all spiritual masters are not affected by Karma and indeed have no Karma. Because they have the psychic ability to transmute all karma into pure spiritual energy. And this pure spiritual energy builds up in them and is added to by their masters when they die. So that they are rich because they have a large bank balance of Pure positive spiritual energy to spend on their students.

Because the first stage is the access to purity by transmuting all the pain, which travels with us from lifetime to lifetime and grows more and more each lifetime because like calls to like, inside. To he that has, more will be given, said the Christ.

So we need to learn how to go against this law of the gaining of karma and negative energy and energy blockages by understanding and using the grounding of negative energies, the Third Initiation of Energy Enhancement.

And then the second part comes. Once we have transmuted this negativity inside to a certain degree, it then becomes possible to absorb more positive spiritual energy from the masters bank balance.

The Master can send it to you with a glance. We absorb energy from the Master. The Hindus call it the Uppadesa or the Initiation of the Master, and it is said to come by glance, by touch, or in silence.

Until we learn how to do it for ourselves from the Universe.

And once you start transmuting negative energy by using the techniques of Energy Enhancement every day. Once you start to access your inner purity… To he that has not, it will all be taken away, said the Christ. Yes, all the negativity will be taken away.

And this is the Real Initiation or in the Zen Phrase, Satori. And after many Satoris, you then eventually become in the Hindu Phrase, Twice Born, in the Sufi Phrase, a Made Man, You have made your Bones.

PEACEFUL.
HARMONIOUS.
ENLIGHTENED.

All with a glance.
All with learning how to open our eyes.
All with the gaining of Psychic Vision.
All with Energy Enhancement.

In 14 Initiations over 4 weeks
In FOUR APPRENTICE LEVELs over 8 weeks.


We search for those of you on the verge of Enlightenment to Brave the Course of Energy Enhancement. You know who you are because already you are going through the processes described above.

You are the people who have no other choice but to absorb negativity and die, or learn how to transmute it and learn how to Live. Because this knowledge is more important than life and death. It is for those of you who want to attain a Soul.

Love and Light,
SATCHIDANAND
I have been working for over 12 years with many well known techniques including Transcendental meditation and Kriya Yoga, Subud, A Course in Mircles and the Sedona Method.
Although I have made good progress with these techniques I now consider these to have been preliminary techniques to prepare me for Energy Enhancement.
These methods that I have tried before simply don't provide for the systematic identification of Energy Blockages or contain the Advanced Techniques for the removal of the energy blockages to enlightenment that Energy Enhancement does.
If you are serious about self-improvement, growth, change, enlightenment! Then the Energy Enhancement course is for you.
If you are tired of all the many systems of meditation which leave questions unanswered and where the path to enlightenment is ill defined and uncertain then don't delay end the suffering as soon as possible – learn Energy Enhancement.
Jean, FROM THE SEPTEMBER 2005 ENERGY ENHANCEMENT COURSE
This Second APPRENTICE LEVEL of Meditation Energy Enhancement starts to put it all together. The gradual, safe advance in Energy continues, bringing with it a new responsibility.
This powerful Initiation of Meditation Energy Enhancement completes the purification process, showing that in the end there is no difference between your energy of purification and the purification of every thing around you.
There is no difference.
As your energy is raised so the energy of the whole world and everything in it is raised. We learn that we affect everything and everyone around us. Our Initiation brings about the Evolution of the whole planet and every Group and Person in it.
You can make a difference!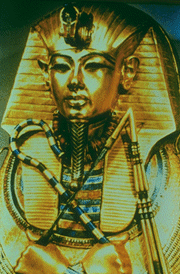 Learn the higher levels of healing beyond Reiki. How to de-power Blockages and to calm them so that their Energy can be sent on more easily. Also how to develop the strength to do this with Excellence.
This Initiation of Energy Enhancement also completes the Teaching on how to prevent a fall, which can happen now or at any time, with or without the Energy Enhancement teachings.
Thus, Energy Enhancement completes the teaching on one of the most powerful methods of protection known.:-
As you get brighter and your Heart opens so you can attract the attention of people who want to steal your energy. To pervert your evolution by wanting to teach you methods of getting what you want, selfishness and the misuse of power, the opposite of the Open Heart.
Those on the selfish left-hand path will never teach you the way of fully opening the Heart or the Crown chakra.
Since those on the left-hand path can never exist in the full presence of the Heart or the Soul, this is one method of telling black from white MAGICIANS.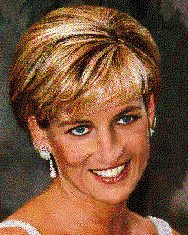 Also, as Earl Spencer said about Princess Diana "Those who are truly good are threatening to those at the opposite end of the moral spectrum." You can expect AS YOU EVOLVE, as Don Juan said in the book by Carlos Castaneda, "the most perfect enemies."
Inner strength is found, given and created. As Baudelaire said- "That which does not kill me makes me strong." The method of use of the vibration of Soul Energy and of the Monad and of the Logos, taught in Energy Enhancement, can be higher than that used by those on the left-hand path, usually the level of the mind. So gradually one is taken higher and higher.
It is said that a Human picks up Blockages and implant sub-personalities like a dog picks up Fleas!!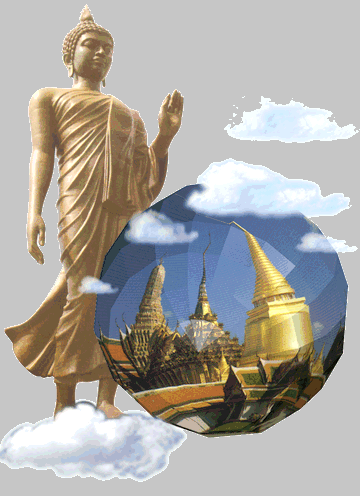 APPRENTICE LEVEL two of Energy Enhancement, built upon the firm foundation of the other Initiations is a powerful system of protection from Blockages and Blockage implant absorbtion, in dealing with all methods of attack, through using the healing energy of the Soul. These negative energies can affect us even now, with or without the teachings of Energy Enhancement.
With these highly advanced techniques you also have the opportunity of freeing yourself from negative Blockages and implants in our Auras.
These thoughtforms which can lead to Energy Blockages which cause mood swings, negativity, cynicism and the downward spiral to depression and physical disease, as well as the positive thoughtforms of psychic powers.
Acupuncture has been used successfully for 4000 years!!, All disease is caused by Energetic Blockages in the body. Acupuncturists cure people by removing these blockages by sticking needles into minor chakras, acupuncture points, on the energy Meridians or Nadis which have been mapped on the body for 4000 years in China and India.
Yet the deeper Blockages can only be removed by Higher Techniques Like ENERGY ENHANCEMENT
Experientially, the electrical resistance of the body is much higher on the acupuncture points!! Energetic blockages attract toxins to the part of the physical body where the blockage is, causing stiffness, pain and eventually disfunction and failure of the organ affected. Remove the energetic blockage and the physical toxins will eventually be flushed away!!
According to the Shen Flow of traditional chinese Acupuncture, negative emotions are created by energic blockages in the energy pathways in the body called Meridians or Nadis:-
A Wood Blockage will cause - Anger

A Fire Blockage will cause - Manicism

An Earth Blockage will cause - Wanting Sympathy and attention

An Metal Blockage will cause - Depression or sadness

A Water Blockage will cause- Fear.
Negative Emotions are diseases caused by energetic blockages.
Remove the energetic blockage through Energy Enhancement techniques and the negative emotion disappears. Only positive emotions remain.
Love and the power of the true will which comes from the higher energy levels of the Soul.
Energy Enhancement teaches Ancient Meditational Techniques to remove these Blockages more deeply than any other system!!
It is easy to see how if you have two meridians blocked you can get mood swings like manic depression or any combination of the above.
One of our clients was cured of manic depression.
One of our clients now has no epilepsy.
As above, so below.
As you free yourself from negative programming, implanted in you by many organisations, over many lifetimes, so you become capable of healing all those who come into contact with you. As this occurs so the waves of Universal Love, the Energy of Change, spread out towards all groups, all individuals you contact.
With these techniques we start the healing process of the World.
Perfect Love is Perfect Freedom from all lower energy attachments - the Energy of Change.
As we gain Energy we become more fulfilled spiritually. Energy Enhancement shows us the way.
Bookmark this page - add it to your Favourites Now!!
CLICK BELOW TO GO TO
Take your time, this site has much new wonderful information.
Bookmark this page - add it to your Favourites Now!!
WHAT JEAN SAYS - FROM THE SEPTEMBER 2006 COURSE IN SPAIN
"There is little more I can say about the efficacy of Energy Enhancement that I haven't already said before so I will recount a wonderful experience I had whilst on the course.
The rest of the class were sat in a circle on the floor meditating with Master Satchidanand. It was my turn to receive an initiation from Devi so I was sat on a chair at the back of the meditation room with my eyes closed and hands together in a prayer like fashion.
"As I became absorbed in the experience of the initiation it was as if my eyes opened to the scene before me. However this was not the scene to which I closed my eyes.
Satchi and the students had transformed into beings of intense white light. I think that I was being given a glimpse of their true nature, a peek at the world the way the enlightened see it.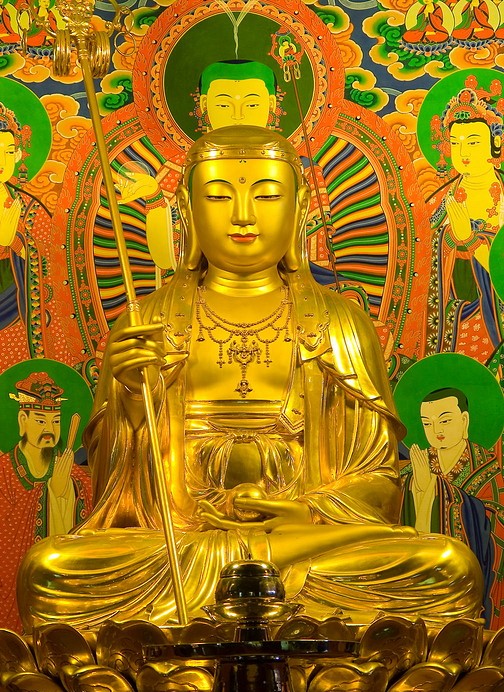 The meditation room had opened and expanded. I felt we were outdoors in a place of great space, holiness and energetic purity maybe a forest or mountain top.
Then I became aware of the presence of others. A group of beings approached from my right and turned to face me one by one.
I felt immense happiness and peace at their presence, they had an aura of intense holiness and purity - great Saints and Sages.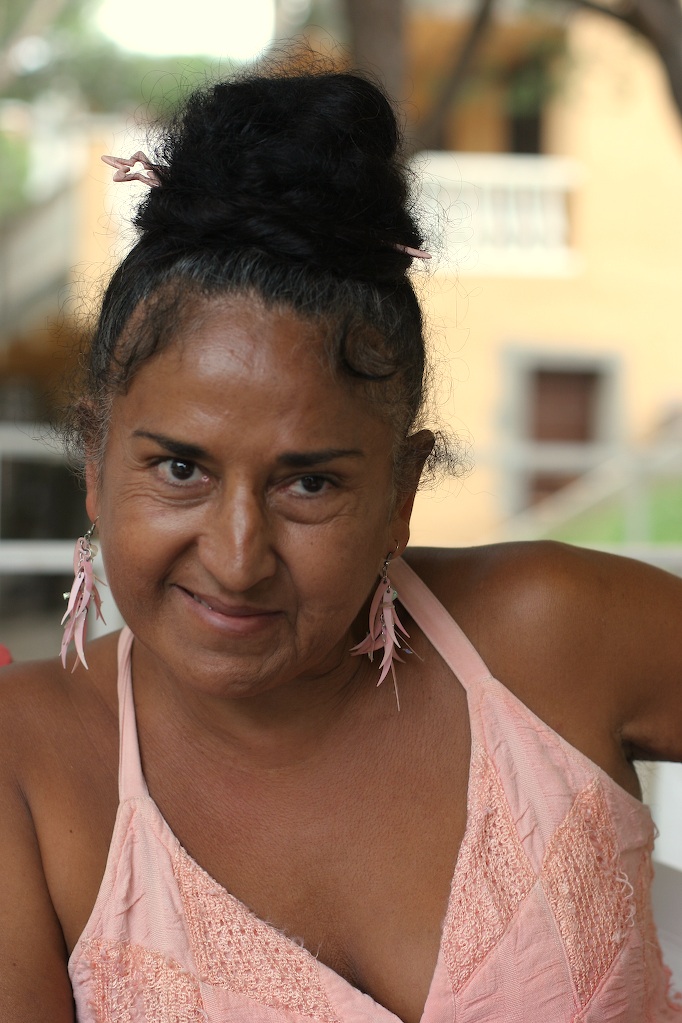 DEVI DHYANI BY YUKO SATO
As they faced me and bowed one by one I felt a feeling of unworthiness but the thought came immediately "worthiness is not necessary, by the grace of God infinite love and light is offered to each of us every moment all we need do is accept it".
I felt that they were very pleased with my practice and had appeared to me to let me know. I think it is important to say that I was in no way unique.
Most of the other students this year and last year had experiences of meeting beings of light, ascended masters and angels - EE has that effect!
Come and experience it for yourself you won't be disappointed."
Jean, NUCLEAR ENGINEER, FROM THE SEPTEMBER 2005
ENERGY ENHANCEMENT COURSE

MORE FROM JEAN..
Energy Enhancement
Energy Blockages eventually degenerate the body causing organ failure.
With three blockages I have been told by my acupuncture teacher, Professor Worsley, that one will die within six months.
Positive thoughtforms or psychic powers are fine when we do not desire them for our separated selves, are OK when they come to us when we need them.
Only with these Energy Enhancement techniques can you free yourself from the psychic drainage of these Blockages, attachments, psychic implants, and negative thoughtforms, which have accumulated in our Aura from our past lives. Thoughtforms connected to various people, Groups and Organisations. We teach how to deal with all these energies in turn.
Usually we find these energies blocking the Heart and Crown chakras, but all chakras and the aura suffer from negative programs and energy blocks.
With these techniques we can learn how to access spiritual vision so that we can heal the energy bodies of our students at a distance or with a glance.
It is also a training in the Creation and dissolution of Thoughtforms on this Earth plane, anywhere or in anybody or in any organisation in the world, the major use of the energy released when the Base Chakra powers the Triangle of Chakras in the Head.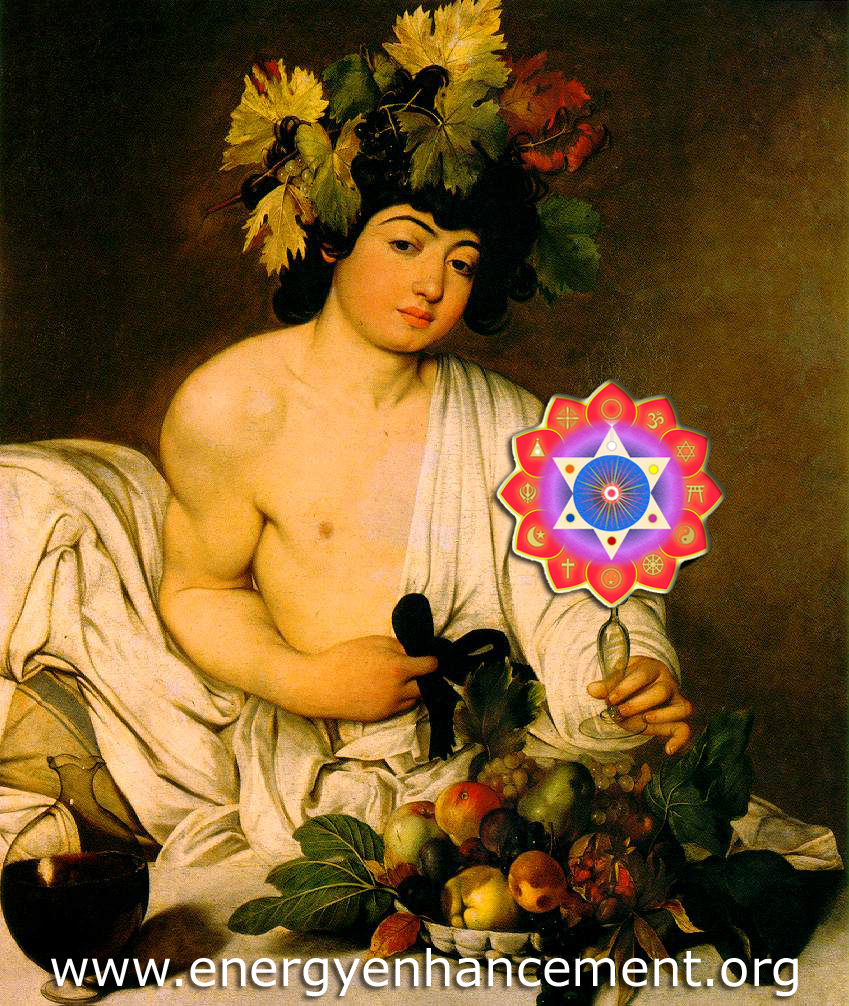 THE SEVEN STEP PROCESS
THE REMOVAL OF ENERGY BLOCKAGES AND IMPLANTS WITH ADVANCED ENERGY BLOCKAGE BUSTING TECHNIQUES
"When Qi flows freely along the meridians, people are free from illness; If the Qi is blocked, the pain follows." Ancient Chinese Saying

LEVEL TWO OF ENERGY ENHANCEMENT AND THE REMOVAL OF BLOCKAGES -

<> <>
ENERGY ENHANCEMENT BLOCKAGE DIRECTORY

BLOCKAGE ELIMINATION AND WORLD CHANGE - THE REMOVAL OF ENERGY BLOCKAGES ENTITIES AND IMPLANTS WITH ADVANCED ENERGY BLOCKAGE BUSTING TECHNIQUES

BLOCKAGE KARMA SUB-PERSONALITIES FROM THE LORD OF THE RINGS AND PATANJALI WITH ENERGY ENHANCEMENT

Chakras above Sahasrara Chakra and Below Muladhara Chakra

THE PSYCHOPATH, HERVEY CLECKLEY, THE MASK OF SANITY

GURDJIEFF AND BLOCKAGES - CLICK HERE

DAME ALEXANDRA DAVID NEEL - THOUGHT-FORMS IN TIBET - CLICK HERE

HUBBARD, SCIENTOLOGY AND BLOCKAGES

LAVE DISTRACTION CONTROL BLOCKAGES ARE CAUSED BY ENERGY BLOCKAGES BELOW THE BASE CHAKRA

PSYCHOPATH DISTRACTION CONTROL BLOCKAGES ARE CAUSED BY ENERGY BLOCKAGES ABOVE THE CROWN CHAKRA AND IN THE HEART CHAKRA

ENERGY ENHANCEMENT GAIN SUPER ENERGY SOUL FUSION

ENERGY ENHANCEMENT BLOCKAGE REMOVAL

ENERGY ENHANCEMENT KARMA CLEARING PROCESS - Remove Ego Sub-Personality Energy Blockages like the Connector Sub-Personality, the Distraction Implant Control Blockages and Implant Vampire Blockages Attention Seeking Strategy Energy Blockages and Inner Children in Energy Enhancement Level 3

Chakras and Ida, Pingala, Sushumna and the Caduceus

Chakras and the Initiations of Enlightenment

CHAKRAS <>

PSYCHOPATHY HEALED BY REMOVING BLOCKAGES IN CHAKRAS OUTSIDE THE BODY IN THE ANTAHKARANA

MEDITATION - ENERGY BLOCKAGES ARE THE CAUSE OF THE PSYCHOPATH, THE SCHIZOPHRENIC, AND MANIC DEPRESSION. WITH EXAMPLES STALIN, HITLER, ENRON AND MAO

MEDITATION - Existentialism and Kubrick's Psychopaths in the Films of Stanley Kubrick.

George Lucas, Star Wars, the Revenge of the Sith, and Psychopaths

LILITH-Succubus-Psychopath-Implanter-Energy-Blockage-Scarlet-Woman

MEDITATION ENERGY ENHANCEMENT AND Trauma, Pain, Relationships, Divorce, Piercings, Tattoos, BDSM, Sex, Sex Addiction, Tantra, Gambling, Homosexuality, Lesbianism, Drugs and Addiction, Bad backs, Heart Disease, and Cancer.

ENERGY ENHANCEMENT MASTERY OF RELATIONSHIPS

THE PURIFICATION PROCESS AND ENERGY BLOCKAGES

BLOCKAGE ELIMINATION AND WORLD CHANGE - THE REMOVAL OF ENERGY BLOCKAGES ENTITIES AND IMPLANTS WITH ADVANCED ENERGY BLOCKAGE BUSTING TECHNIQUES

The Buddhist Five Hindrances of Meditation,

Bijas, your blockage seeds A

nd Energy Enhancement Advanced Meditation Techniques

The Omphalos and the Om Phallus stone from Delphi, and the sexual energy blockage implant in the form of a sexual exitation container of black squirming snakes trapped in a snake basket