BLOCKAGE ELIMINATION AND WORLD CHANGE - THE REMOVAL OF ENERGY BLOCKAGES ENTITIES AND IMPLANTS WITH ADVANCED ENERGY BLOCKAGE BUSTING TECHNIQUES

<> <>
ENERGY ENHANCEMENT BLOCKAGE DIRECTORY

BLOCKAGE ELIMINATION AND WORLD CHANGE - THE REMOVAL OF ENERGY BLOCKAGES ENTITIES AND IMPLANTS WITH ADVANCED ENERGY BLOCKAGE BUSTING TECHNIQUES

Chakras above Sahasrara Chakra and Below Muladhara Chakra

THE PSYCHOPATH, HERVEY CLECKLEY, THE MASK OF SANITY

PARACELSUS AND BLOCKAGES - CLICK HERE

GURDJIEFF AND BLOCKAGES - CLICK HERE

HUBBARD, SCIENTOLOGY AND BLOCKAGES

LAVE DISTRACTION CONTROL BLOCKAGES ARE CAUSED BY ENERGY BLOCKAGES BELOW THE BASE CHAKRA

PSYCHOPATH DISTRACTION CONTROL BLOCKAGES ARE CAUSED BY ENERGY BLOCKAGES ABOVE THE CROWN CHAKRA AND IN THE HEART CHAKRA

ENERGY ENHANCEMENT GAIN SUPER ENERGY SOUL FUSION

ENERGY ENHANCEMENT BLOCKAGE REMOVAL

ENERGY ENHANCEMENT KARMA CLEARING PROCESS - Remove Ego Sub-Personality Energy Blockages like the Connector Sub-Personality, the Distraction Implant Control Blockages and Implant Vampire Blockages Attention Seeking Strategy Energy Blockages and Inner Children in Energy Enhancement Level 3

Chakras and Ida, Pingala, Sushumna and the Caduceus

Chakras and the Initiations of Enlightenment

CHAKRAS <>

PSYCHOPATHY HEALED BY REMOVING BLOCKAGES IN CHAKRAS OUTSIDE THE BODY IN THE ANTAHKARANA

MEDITATION - ENERGY BLOCKAGES ARE THE CAUSE OF THE PSYCHOPATH, THE SCHIZOPHRENIC, AND MANIC DEPRESSION. WITH EXAMPLES STALIN, HITLER, ENRON AND MAO

Existentialism and Kubrick's Psychopaths in the Films of Stanley Kubrick.

George Lucas, Star Wars, the Revenge of the Sith, and Psychopaths

LILITH-Succubus-Psychopath-Implanter-Energy-Blockage-Scarlet-Woman

MEDITATION ENERGY ENHANCEMENT AND Trauma, Pain, Relationships, Divorce, Piercings, Tattoos, BDSM, Sex, Sex Addiction, Tantra, Gambling, Homosexuality, Lesbianism, Drugs and Addiction, Bad backs, Heart Disease, and Cancer.

ENERGY ENHANCEMENT MASTERY OF RELATIONSHIPS

THE PURIFICATION PROCESS AND ENERGY BLOCKAGES

BLOCKAGE ELIMINATION AND WORLD CHANGE - THE REMOVAL OF ENERGY BLOCKAGES ENTITIES AND IMPLANTS WITH ADVANCED ENERGY BLOCKAGE BUSTING TECHNIQUES

The Buddhist Five Hindrances of Meditation,

Bijas, your blockage seeds A

nd Energy Enhancement Advanced Meditation Techniques
There is Something Ancient, Atavistic and Evil which Exists in the Hearts of All Living People which leads to Their Unhappiness, Poverty, Shame and Guilt.

Trauma Caused Energy Blockages are the Cause of Evil People with No Heart - Psychopaths like Hitler, Stalin and Pol Pot who use Torture, Fear, Poverty, Gulag Labour Camps, Killing and War to pursue their Selfish and Evil Ends.

Only People of the Heart, with No Energy Blockages in the Heart talk about Environmental Purity, Pure Food and Water for Everyone, Human Rights, Children's Rights, Education for All, Housing, Free Time to Follow Happiness and Freedom and Self-Evolution, Liberty, Economic Freedom, and Free Speech in their Country and in all the Counties in the World.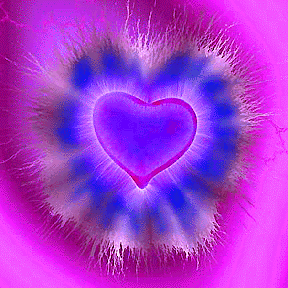 Because people of the Heart, Good People know that Their Happiness and the Happiness of Everyone around them depends on these Freedoms which are all Self-Evident and True for All Time.
ENERGY ENHANCEMENT - SUCCESSFUL ENERGY OF CHANGE FOR ALL PEOPLE
Energy Enhancement is the Only Course in the World which can Remove Energy Blockages producing in all their Client's Lives a Goodness and Purity which Gives Energy, Health, Freedom, Liberation, Personal and World Evolution, Choice, Meaning, Significance and Purpose - TOTAL HAPPINESS!!

NORMAL TRAINING FAILS

For All Human History, Normal Training for people of Abstract Thought, whose Family, Sat Scores and IQ has allowed them to go to University, has produced the Few People who Control the World.

It has produced the Vocational Training for the Workers who Run the World.

Success in Training Intellect and Talent.

And this is enough for Society.

But Some Clever, Talented People are Morally Ambiguous, Evil, Psychopathic and this has been the case with most totalitarian leaders and bosses who have taken the Ring for All Time.

Where All Normal Training Fails is that it does not deal with Man's Energy Blockage Propensity for Egotistical, Selfishness and Competitiveness.

An Evil in the Hearts of All Men which leads to Unhappiness for them and Everyone Around them!!
ENERGY BLOCKAGES OF THE HEART
"EVIL IS" - TOLKIEN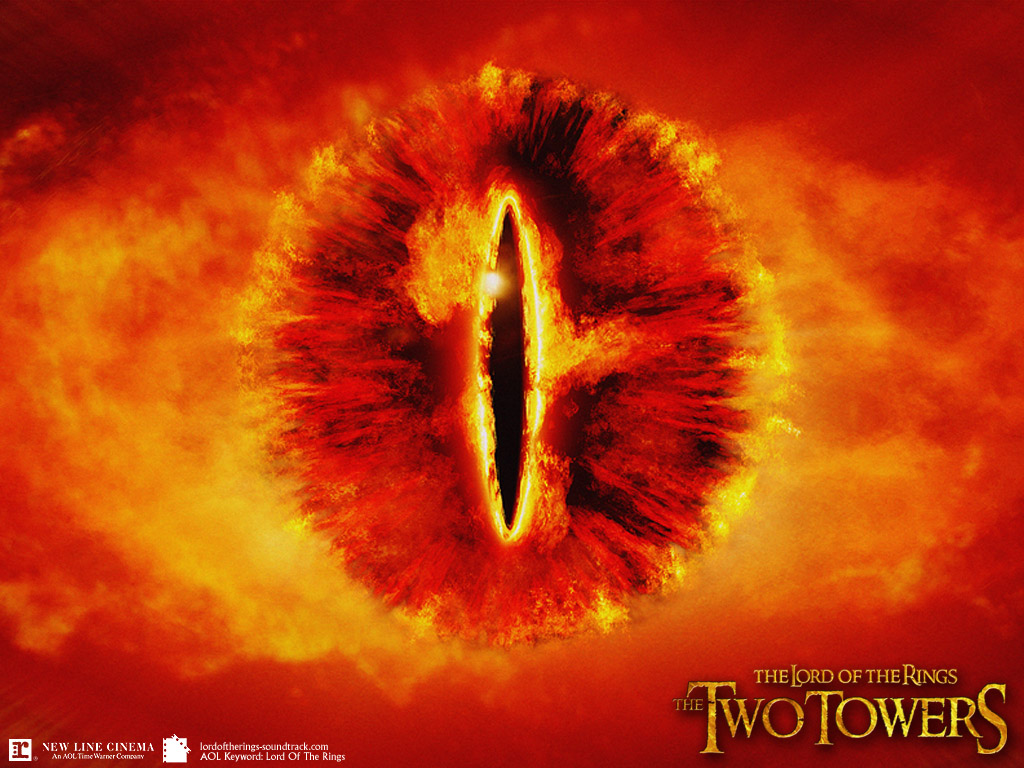 It is Energy Blockages which Allow and Persuade People to Do Evil!!

It is Energy Blockages which Create the Symptoms of Aches and Pains in the Body which Grow into Medical Operations, Heart Disease, Cancer and Death if not Dealt With.

Energy Blockages also Create the Unhappiness of Depression, Manicism, Anger, Fear, Hatred, Jealousy and Selfish Desire.

Energy Blockages Decrease Intelligence, IQ, Create Unwanted and Distracting Thoughts, Thoughts of Egotistical and Selfish Gain, Evil Thoughts.

Energy Blockages Create a Lack of Empathy and Conscience.

Energy Blockages Create Unhappiness in You and Everyone Around You!!

THE PEOPLE OF THE WORLD NEED CHANGE

Where all Normal Training Fails is the Inbuilt Energy Blockage Propensity for Egotistical Selfishness, Competitiveness and Evil in the Hearts of All Men.

It is the Evil which Men Do which makes their Lives and the Lives of Everyone Around them Painful, Shameful, Guilty, Poor, Undeserving - UNHAPPY!!

ENERGY ENHANCEMENT - CHANGE YOU CAN BELIEVE IN

Energy Enhancement is the Only Recognized and Institutional Training which Guarantees Energy, Goodness, Heart and Mercy and thus Guarantees a Life of Happiness, Peace and Joy for You and for All the People around You.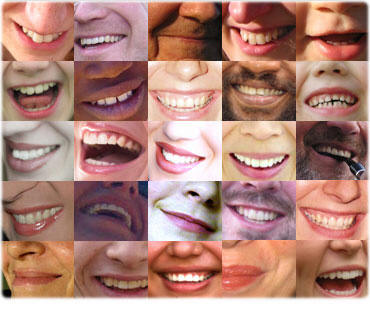 WHO IS THE HAPPIEST PERSON? - THE PERSON WHO CREATES HAPPINESS IN EVERYONE AROUND THEM!!

Energy Enhancement teaches Successful and Ancient Techniques which Increase Energy, remove Energy Blockages, Cleans the Shame and Guilt of Ancient Karma and Improves all Relationships.

Further, they Increase Goodness and Mercy in the Hearts of all People thus producing a Good Life of Happiness and Peace for them and all the People around them.

There is a process of removing, eliminating, the energy blockage sub-personalities which exhibit Attention seeking behaviour, through the Energy Enhancement Process. This is the process of Integrating the mind under the aegis of the Soul, the Higher Self, and by purifying the Nafs, the Talents, The Sub-personalities, the Energy Blockages in Energy Enhancement Level 2 - Eliminate Energy Blockages, and Energy Enhancement Level 3 - Eliminate the Attention Seeking Sub-Personalities and Strategies of the Vampire

<> <>
ENERGY ENHANCEMENT BLOCKAGE DIRECTORY

Chakras above Sahasrara Chakra and Below Muladhara Chakra

THE PSYCHOPATH, HERVEY CLECKLEY, THE MASK OF SANITY

PARACELSUS AND BLOCKAGES - CLICK HERE

GURDJIEFF AND BLOCKAGES - CLICK HERE

HUBBARD, SCIENTOLOGY AND BLOCKAGES

LAVE DISTRACTION CONTROL BLOCKAGES ARE CAUSED BY ENERGY BLOCKAGES BELOW THE BASE CHAKRA

PSYCHOPATH DISTRACTION CONTROL BLOCKAGES ARE CAUSED BY ENERGY BLOCKAGES ABOVE THE CROWN CHAKRA AND IN THE HEART CHAKRA

ENERGY ENHANCEMENT GAIN SUPER ENERGY SOUL FUSION

ENERGY ENHANCEMENT BLOCKAGE REMOVAL

ENERGY ENHANCEMENT KARMA CLEARING PROCESS - Remove Ego Sub-Personality Energy Blockages like the Connector Sub-Personality, the Distraction Implant Control Blockages and Implant Vampire Blockages Attention Seeking Strategy Energy Blockages and Inner Children in Energy Enhancement Level 3

Chakras and Ida, Pingala, Sushumna and the Caduceus

Chakras and the Initiations of Enlightenment

CHAKRAS <>

PSYCHOPATHY HEALED BY REMOVING BLOCKAGES IN CHAKRAS OUTSIDE THE BODY IN THE ANTAHKARANA

MEDITATION - ENERGY BLOCKAGES ARE THE CAUSE OF THE PSYCHOPATH, THE SCHIZOPHRENIC, AND MANIC DEPRESSION. WITH EXAMPLES STALIN, HITLER, ENRON AND MAO

MEDITATION - Existentialism and Kubrick's Psychopaths in the Films of Stanley Kubrick.

George Lucas, Star Wars, the Revenge of the Sith, and Psychopaths

LILITH-Succubus-Psychopath-Implanter-Energy-Blockage-Scarlet-Woman

MEDITATION ENERGY ENHANCEMENT AND Trauma, Pain, Relationships, Divorce, Piercings, Tattoos, BDSM, Sex, Sex Addiction, Tantra, Gambling, Homosexuality, Lesbianism, Drugs and Addiction, Bad backs, Heart Disease, and Cancer.

ENERGY ENHANCEMENT MASTERY OF RELATIONSHIPS

THE PURIFICATION PROCESS AND ENERGY BLOCKAGES

BLOCKAGE ELIMINATION AND WORLD CHANGE - THE REMOVAL OF ENERGY BLOCKAGES ENTITIES AND IMPLANTS WITH ADVANCED ENERGY BLOCKAGE BUSTING TECHNIQUES

The Buddhist Five Hindrances of Meditation,

Bijas, your blockage seeds A

nd Energy Enhancement Advanced Meditation Techniques