Add to Onlywire
Del.icio.us
Digg
Reddit
Technorati
Energy Enhancement Meditation Course
Level 4 - Initiation 7
Ceremonies and Meditation Groups - Using the Energy of the Higher Heart, The Heart Center in the Head, Prajna Paramita, - The Soul and the Monad Itself, for the Healing of Groups, Organizations and the World.
The Techniques of a White Magician.
The Synthesis of Light Symbol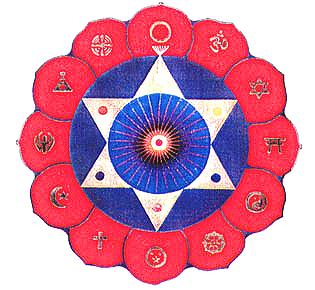 Master of Meditation, Devi Dhyani
Energy Enhancement will help you get everything you need and will make you enjoy everything you have!
Energy Enhancement quickly dissolves negativities. If you have Energy, you have Everything!
Energy Enhancement is complete Freedom!
---
" Our Latest Client and now friend, Marie, comes
from Peru although she lives in London with her American husband and family.

We just completed a course of Energy Enhancement APPRENTICE LEVEL One with her and we were all very happy with the results, particularly as we work full time with our clients energetically and in person physically and Psychically for a lot of hours.
Our Clients also like the superb Organic Food we cook for them!!

Marie has previously been on many Meditation Courses but never she said, with the direct experience and targeted advice on her personal circumstances, as with this Energy Enhancement course.

Marie had the experience in Energy Enhancement Meditation Initiation 4 of going up through several Initiations meeting one of my Masters from America and India, on the mental planes. He said that he was not her master, gave her an energy present and sent her up.

Then strangely, as she told me that she spent a long time in churches through her unhappy childhood, she had an experience with a higher Saint. Again The Saint turned her palms towards her, gave her energy, and sent her up. She then had direct experience of her Soul, Higher Self with many symbols she had never seen before, but I was able to show her them in books so that she could see the antiquity and Sacred nature of her experience.

Next meditation she had direct experience of her relationships and advice but she never told me what it was and nor did I really want to know as it was really personal. She wrote this testimonial (Translated from the Spanish) recently after her week long Energy Enhancement APPRENTICE LEVEL One Course...

"The Energy enhancement Course Work was very satisfying.

I found what I was expecting and more. The way Satchi and Devi teach, Unifies every thing I ever learnt, and for that reason was very intense.

I can not tell you the details of my course experience because you could not understand, I can only tell you that if you feel attracted to do The Energy Enhancement course through what you have read before in the advertising...

DO IT!!

The experience you will find can tell you everything. And what you can learn will change your life, not only in the Spiritual sense but also in your daily life.

Not only will you gain direct experience and consciousness of what you really are, but through the management of emotions and inclinations, and using superior knowledge from the past centuries which was given by the Great Masters and Wise Sages, Energy Enhancement and Satchi and Devi make the learning process very rich."

She wants to come again to do Energy Enhancement APPRENTICE LEVELs Two and Three!!

We are very happy with our work as our aim is to Enlighten everyone. It is
easy to be enlightened, but to make others enlightened, you need to know a
lot!

This work is my life and gives me great satisfaction."
Satchidanand
Truly, perhaps Enlightenment is next!!