The Energy Enhancement Commentary on the Baghavad Gita Chapter 16 - THE QUALITIES OF THE SELFISH COMPETITIVE PSYCHOPATHIC EGO....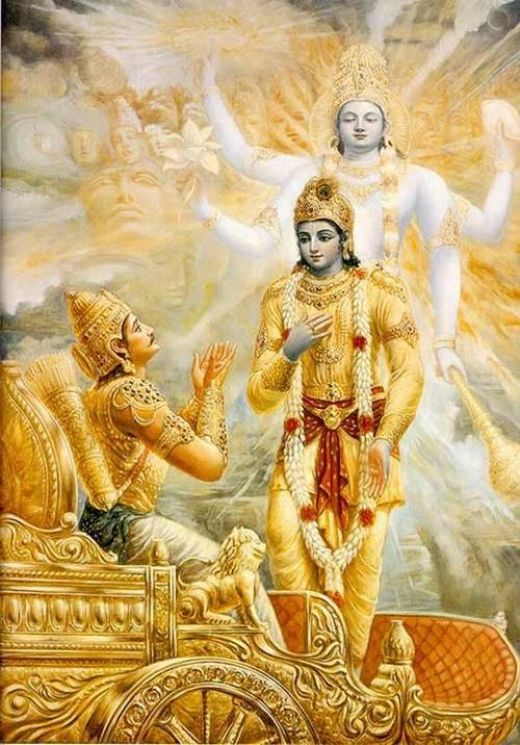 Krishna or the Goodness Soul Quality of removing Badness, Evil, Demons, Energy Blockages, Psychopathy

It says in the Hindu Bible, a conversation between God or Krishna, and Arjuna or the good part of you.

Persons of demonic or psychopathic nature do not know what to do and what not to do. They neither have purity nor good conduct nor truthfulness. (16.07)
Psychopaths say that the world is unreal, without a substance, without a God, and without an order. The world is caused by lust (or Kaama) alone and nothing else. (16.08)
Adhering to this view these psychopathic lost souls, with small intellect and cruel deeds, are born as enemies for the destruction of the world. (16.09)
Filled with insatiable desires, hypocrisy, pride, and arrogance; holding wrong views due to delusion; psychopaths act with impure motives. (16.10)
Obsessed with great anxiety until death, considering sense gratification as their highest aim, convinced that this (sense pleasure) is everything, (16.11) (See Adam Smith and his Wealth of Nations, based upon this evil philosophy)
Bound by hundreds of ties of desire and enslaved by lust and anger; they strive to obtain wealth by unlawful means for the fulfillment of desires. Psychopaths think: (16.12)
This has been gained by me today, I shall fulfill this desire, this is mine and this wealth also shall be mine in the future; (16.13)
That enemy has been slain by me, and I shall slay others also. I am the Lord. I am the enjoyer. I am successful, a powerful siddha or black magician, and happy; (16.14)
I am rich and born in a noble family. I am the greatest. I shall perform sacrifice, I shall give charity to show off, and I shall rejoice. Thus deluded by ignorance; (16.15)
Bewildered by many fancies; entangled in the net of delusion; addicted to the enjoyment of sensual pleasures; psychopaths fall into a foul hell. (16.16)
Self-conceited, stubborn, filled with pride and intoxication of wealth; they perform Yajna, religious sacrifice, only in name, for show, and not according to scriptural injunction. (16.17)
Clinging to egoism, power, arrogance, lust, and anger; these psychopathic malicious people hate Me (who dwells) in their own body and others' bodies. (16.18)
I hurl these psychopathic haters, cruel, sinful, and mean people of the world, into the wombs of other demons or psychopaths again and again. (16.19)
O Arjuna, entering the wombs of demons or psychopaths birth after birth, the deluded ones sink to the lowest hell without ever attaining Me. (16.20)
Lust, anger, and greed are the three gates of hell leading to the downfall (or bondage) of THE Jeeva personality. Therefore, one must (learn to) give up these three. (16.21)
Look at 16.19 and 20 again.

I hurl these haters, cruel, sinful, and mean people of the world, into the wombs of demons or psychopaths again and again. (16.19)
O Arjuna, entering the wombs of demons or psychopaths birth after birth, the deluded ones sink to the lowest hell without ever attaining Me. (16.20)


And in the Energy Enhancement Karma Clearing Process, without any prompting by me, this is what one of our Energy Enhancement Clients, A Psychologist Doctor in charge of a large governmental Institution, said during Energy Enhancement Level Three - the karma Cleaning Process...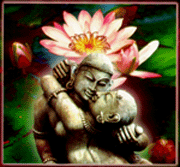 1500 years ago she was a beautiful lady healer with long blond hair who was on the path of righteousness. A bad guy saw her and through implanting her with a sex blockage was able to make her fall in love with him. This bad guy turned her onto the dark side of the force and for 10 lifetimes this guy led her into bad paths of black magic, sex and sado-masochism, abusing many different people. Then, as happens to all on the dark side she was defeated (LITERALLY DE-FEETED, her base chakra was broken and implanted by another bad guy)

And she entered into 100 lifetimes of sexual abuse, serving as a sex slave and as a spiritual battery for the bad guy who implanted her.

She saw all of these previous lifetimes and in this lifetime she said, "I was sexually abused by my Father, my Mother and my Grandfather as was my sister and brother. Only psychology saved me. My brother and sister are both Heroin addicts and they have both tried to commit suicide. But psychology only goes so far, and this is why I am here for Energy Enhancement, to Ground all these bad memories, to clear up my Karma, to be forgiven.

She was learning why she had been given these experiences. Karma, the law of consequences, says we have been given the free will to learn the consequences of taking the wrong path. In reality we are only allowed the freedom of making the right choice. Everything which has a beginning has an end.

And further, with Energy Enhancement, how to totally heal the entire stuation, how to dissolve the negative karmic energies which were throwing her into these hells time and time again. How to remove all the implants which were turning her into a batttery and not allowing her to generate the energy necessary to get her out of this black hole pit she was in.

How to cut off all connections with the Dark Side, "seal the door which evil dwells" so that they could not attract her into bad ways again and become independant and free of all negative influences. How to gain infinite positive energy from the side of Light and goodness and purpose and will. She was learning how necessary it is to stay away from evil and to cleave to the good.

If you desire anything on this planet remember, you cannot take anything with you when you die except your evolution. So please evolve through the kindness of those sent to this planet to help you. They are here in every generation, just for you. This is the promise of the Baghavad Gita.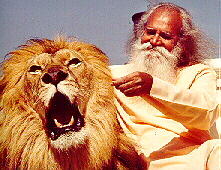 My teacher, Swami Satchidananda said that when he was young he could touch people and take away their cancer, he could touch people and take away their heart disease yet after three years he noticed that these same people were coming back with the same problems. He realised that unless they changed their minds also, it was not possible to heal them permanently. They had to learn to do it for themselves. So he started a program for yoga and meditation and if the people were good, perhaps a little bit of healing could enter from the side.

Once a Swede came to Swami Satchidananda with a grave abdominal problem. Swami said, come to the Ashram for 6 months and learn Yoga and meditation and practise every day and your problem will be solved. So after 6 months the guy came to swami and said, the problem has not gone away. Swami asked if he had done everything, the yoga, the meditation and had practised every day and the guy said yes. So Swami moved his hand close to the abdomen and made a catching and pulling motion with his right hand as though he was pulling something out of him. He then asked him how he felt and the guy said the pain had gone. It never returned.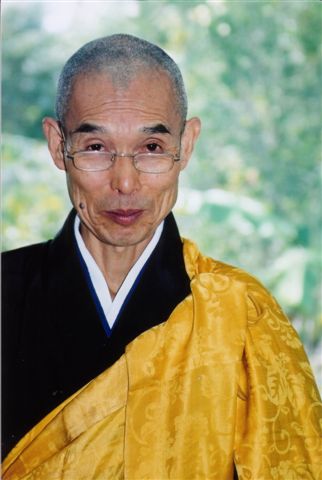 I remember Zen Master Hogen when I was with him in The Greek island of Lesbos acting as his general factotem and dogsbody. We lived together in the same house for two weeks and one night I had a dream. I was lying on a stone slab as a dead King.
In dream Hogen came to me and leant over my body from the hips and sucked out my right eye.
He cleaned it with his mouth, took it out, polished it playfully and then put it back into his mouth, leaned over me again and spat it back into my eye.

The next day I found out that Hogen had done something very stupid. He had put some strong eucalyptus oil, Olbas Oil, on his finger and put it into his right eye. So, the students cleaned it out with water and he wore an eye patch, like a pirate, for the rest of the time there. It must have been very painful for him yet these things are done for the benefit of the students. Thus the Master from time immemorial has absorbed the Karma of the Students.
I asked Zen Master Hogen what he had done in past lifetimes and he said he had been a Guinness (Karma) maker. Now in this lifetime he was drinking all the Guinness. He was absorbing and transmuting all the karma. And this was the symbolism of his students giving him a can of Guinness every time They met him.

Swami Satchidananda told me that Yoga was the gaining of Psychic Vision and when necessary the blockages of the students are removed.


There are many examples gleaned from many experiences and books when I was six I saw all my previous lifetimes in a dream. From the age of 14 when I saw my own death and started to practise Yoga. From the age of 21 when saw my own death again - Hurry UP!! - I started to read spiritual books and train with the National Federation of Spiritual Healers of Great Britain and then later to become a Yoga teacher and teach those with Multiple Sclerosis in my local class and at Ickwell Bury a The Yoga Foundation for Health run by Howard Kent near London.

I had to stop the class after a while, with breathing, pranayama, and spiritual healing they all got well.

And last but not least my training and experiences from the age of 28 with Zen Master Hogen Daido Yamahata and Swami Satchidananda - two enlightened saints and Siddhas whose whole lives have been devoted towards the benefit of everyone who met them. Swami Satchidananda has now passed on at the age of 89 in 2002 but you can meet Hogen, student of the famous Zen Master Tangen Harada Roshi, in Japan at his Zen Temple on the slopes of Mount Fuji or at his Ashram in Australia.

In Energy Enhancement we teach you how to do it for yourself. We provide a field of positive energy to help the process called the Buddhafield and from time to time, if you need a little help, we give it. But we are merely midwives or guides, and it is you who must walk every step of the way by yourselves and when you have done it you must also know that you have been carried every step by goodness and mercy.

What makes you think that you have done anything? Only the Ego. And yet it is true, with the collaboration of infinity, you have done everything by yourself. Demons in ancient times have been renamed Psychopaths. These Energy Blockage types sometimes are members of ancient organisations and do not want to help humanity - instead they want to hinder and harm and they want power over Gods creation. Thus all the Hindrance and Harm!!

YOUR MAJOR POWER IS THAT WHICH YOU HAVE OVER YOURSELF

REMOVE ALL YOUR ENERGY BLOCKAGES WITH ENERGY ENHANCEMENT!!

As you purify and remove your