Craig Adamson
TESTIMONIAL REVIEW OF THE FIRST DVD OF FOUR, INITIATION ONE - MEDITATION
...... how to align the spine so that it is square to the earth. Once in alignment I could easily feel the current from the center of the earth flowing though me. This was very energizing.
These changes I feel will dramatically impact my meditation progress for the better.
The breathing technique .... greatly enhanced.
Overall, I think that this video gives the .... most important and often overlooked key to meditation. ..... squaring the body to tap into the earth's energy system.
Craig Adamson
Craig Adamson
TESTIMONIAL REVIEW OF THE SECOND DVD OF FOUR, INITIATION TWO
First you learn how to identify where you have blockages and second you learn techniques on how to clear the blockages.....
I can also feel a stronger kundalini flow when I align myself as taught in Energy Enhancement Initiation 1.
I have identified the energy blockages in my spine and body and have been using the Energy Enhancement techniques to remove them.
Craig Adamson
I have been working for over 12 years with many well known techniques including Transcendental meditation and Kriya Yoga, Subud, A Course in Mircles and the Sedona Method.
Although I have made good progress with these techniques I now consider these to have been preliminary techniques to prepare me for Energy Enhancement.
These methods that I have tried before simply don't provide for the systematic identification of Energy Blockages or contain the Advanced Techniques for the removal of the energy blockages to enlightenment that Energy Enhancement does.
If you are serious about self-improvement, growth, change, enlightenment! Then the Energy Enhancement course is for you.
If you are tired of all the many systems of meditation which leave questions unanswered and where the path to enlightenment is ill defined and uncertain then don't delay end the suffering as soon as possible – learn Energy Enhancement.
Jean, FROM THE SEPTEMBER 2005 ENERGY ENHANCEMENT COURSE

IF YOU WANT TO SPEED UP YOUR PROCESS WITH THE ULTIMATE TECHNIQUES ON THE PATH OF ENLIGHTENMENT.......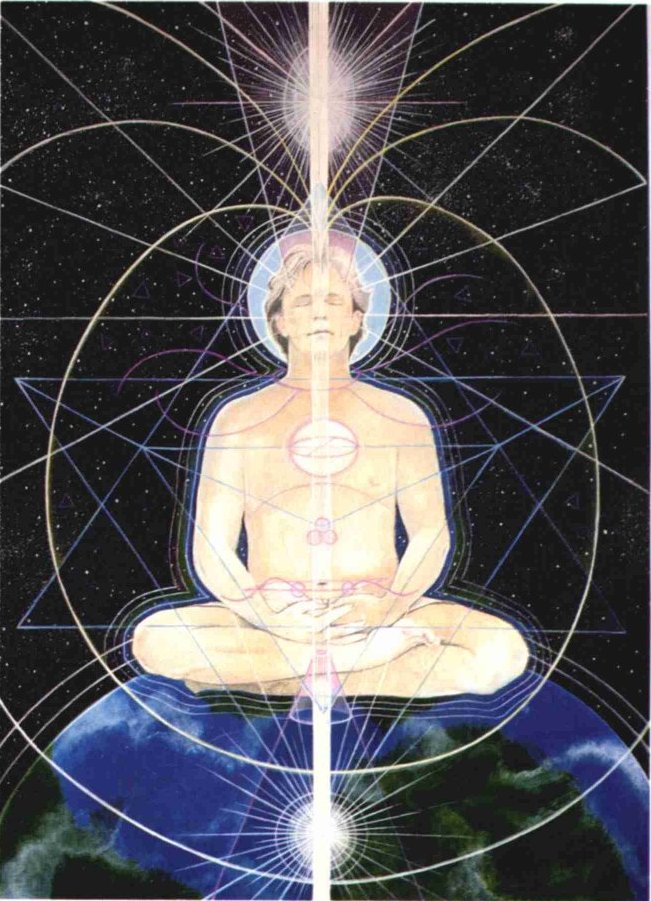 <>Study in the comfort of your home

Learn powerful meditation techniques

Energy Enhancement Techniques come from the Worlds most powerful Masters and Religions.

These techniques are not usually taught immediately but only taught completely after many years of teaching with one Master in One Religion.

They have been put together, synthesised, after many years of investigation from 5000 Years of Successful Spiritual Technology.

Now, Energy Enhancement Advanced and Techniques are taught completely and freely for the First Time.

Energy Enhancement is the most Powerful and Speedy way to become Enlightened.

Are You suffering from Pain, Traumas due to Addictions, Anger, Depression, Drugs, Divorce, Bereavement, Multisexual problems, Trauma, Heart Disease and Cancer?
With the Energy Enhancement DVD or Online Meditation Course we can Learn how to Transmute, Totally Remove, Aches and Pains, Traumatic Emotional Memories and Negative Thoughts, to Ground Negative Energies. With Energy Enhancement learn The Mastery of Relationships, Increase our Good Luck, Happiness and Purpose.
ENERGY ENHANCEMENT IS THE ONLY COURSE IN THE WORLD WHICH CAN SHOW YOU HOW TO DO ALL THESE THINGS!!
MEDITATION, SHAKTIPAT, ENERGY CIRCULATION, THE KUNDALINI KRIYAS, THE FIVE ELEMENTAL PATHS OF THE CHI OF CHINESE ALCHEMICAL TAOISM, THE GROUNDING OF NEGATIVE ENERGIES, V.I.T.R.I.O.L, THE ART CARD OF THE THOTH TAROT, ACCESS TO KUNDALINI ENERGY, CREATE THE ANTAHKARANA, SOUL FUSION, MONADIC INFUSION, LOGOS INFUSION!!!
New Improved DVD Course.

NEW!! Upgraded High Quality Course 6 DVD'S playable on your DVD Player or computer sent to you Immediately if you order now.

FREE!!! WITH DEPOSIT FOR THE ENERGY ENHANCEMENT COURSE.

100% money back guarantee.
Benefits
Effective, advanced techniques you can practice at home.
Immediate effects and results from practicing
4 powerful initiations not easily available ANYWHERE ELSE including many inspirational talks by Satchidanand, Yoga, Pranayama and many articles.
The course features the 4 initiations of Energy Enhancement Level 1 and includes emails sent to you on a regular monthly basis over 1 year taking you through each initiation and stage of developing your energetic muscles!
Learn how to Completely Remove anger, tension stress and other negative emotions. Don't be victim to other's negative attitudes and energy
Clear energy blockages around the body and experience better physical health
Get better balance and stability, both physically and mentally, Practice with friends and family, Start practicing the techniques before you come to the retreats
Speed up the process of Meditation. These Energy Enhancement Techniques will most definitely help in your process. We cannot recommend these Energy Enhancement Techniques enough.
If you buy this DVD Offer then you will receive an entire first year of the Online Course, immediately in your EMAIL, not only containing textual backup to the DVD Video Course of initiations 1-4 but also including many inspirational talks by Satchidanand, Yoga, Pranayama and many articles.
The course includes the following 4 initiations..
INCREDIBLE ENERGIES WITH..
Initiation 1: Squaring the circle -: In the first initiation you are taught how to channel and connect with a flow of Intense Spiritual Energy. Learn to sit correctly and experience the energy flow through your body. This technique shows you how to feel the energy connection. Just by maintaining this simple posture in meditation, your evolution is speeded up.
Initiation 2: Circulation of the Energies -: Once you have connected with the energy flow, you will learn to circulate the energy around your body's major meridians and push through any blockages on the path. THIS IS THE KUNDALINI KRIYAS AND MICROCOSMIC ENERGY CIRCULATION!!
Initiation 3: Grounding of Negative Energies -: Learn about Vitriol and Alchemy, The Philosophers Stone. How to transmute and ground all negative energy, Trauma and negative emotion by using an external source of Energy. Connect with the Earth and Shakti Itself. This is the powerful alchemical meditation performed, but not understood, by the Master Masons.
Initiation 4: Connecting to higher spiritual energies -: Supra Galactic Energy Circulation - The Macrocosmic Circulation - Energy Infusion along the Antahkarana - Learn how to connect to higher sources of energy. Never be fatigued or out of vitality again. Remain connected 24/7 and have access to an infinite source of powerful energy.
Energy Enhancement teaches how to transmute Energy Blockages in the Karma Clearing Process. How to Protect yourselves from absorbing them from everyone you meet!!
Remove Energy Blockages

Energy Blockages

are the cause of all physical disease, they cause all Negative Emotions like Fear, Anger and Depression.

Energy Blockages

are caused by Traumas due to Addictions, Anger, Depression, Drugs, Divorce, Bereavement, Multisexual problems, Rape and Sex.

Energy Blockages

cause you to think Negative Thoughts.
Energy Blockages are accidents waiting to happen.

Energy Blockages

Sabotage your lives.

Energy Blockages

are the Karma which cause Bad Luck and Trouble.
The NEW Video meditation course includes initiations 1-4 of Level 1 and provides the interested student with clear instruction on the most important foundations of the Energy Enhancement Techniques. SOL has recently filmed the initiations in high quality Digital Video and have produceda New DVD of the first 4 initiations. The DVD includes exciting footage of student's personal experiences as well as instruction from Satchidanand all filmed in high quality Digital Video. You get an inside look into one of the courses as well as complete instruction on how to master the 1st four techniques and increase your energy level until you are ready to come to the course. Includes diagrams and interactive menus to easily navigate through initiations.
BUY DVD VIDEO COURSE NOW!!!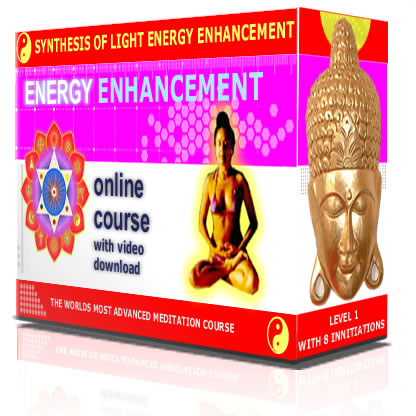 SAVE 20%

PRICES GO UP NEXT WEEK

DVD INTENSIVE VIDEO COURSE NINE DVDs - TWO INITIATIONS - MEDITATION, ALIGNMENT, SHAKTIPAT, ENERGY CIRCULATION, KUNDALINI KRIYAS sent by Fast delivery UPS Courier ANYWHERE IN THE WORLD -

sol@energyenhancement.org

Buy Now!!
DON GETS HIS DVD COURSE

Subject: RE: Getting back again.
Date: Wed, 08 Mar 2006 21:28:59 +0000
Dear Satchi

Yes, everything, all the DVD course and Online Course Downloads are here, all together they arrived, mighty excited i might add and all is downloaded and well.




Im getting stuck straight in, its amazing, because the very first time i got the sitting position correct. I could feel the energy flowing up my spine and over my head incredible heat and a real tingling in my face and a feeling of elation i cant describe and i did this while using sound for each chakra, when i struck the heart chakra tone my chest just expanded and it felt like it was being lifted up and the whole room seemed full of energy and and and what a feeling, phew. It was heaven. I was sitting still for about an hour and it felt like only a few minutes i think i just arrived.

I think i now have all the little pieces of my jigsaw, its taken a long time searching and im also seeing the numerous times when i was shown the direction but i was unable to see, There seems to be so much that i have missed and i wonder how come i was this blind for so long.

I wanted to say "Thank You" For your patience, For your time and most of all for being here on the planet at this time.

May Peace and Love always be your friends.

Don And Anne.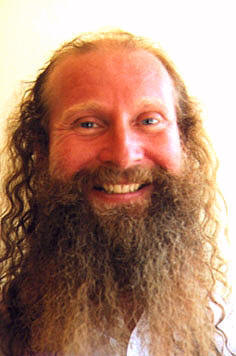 When I came to see Satchi at the airport for the first time I was struck by his energy but it was the second time, when he was talking to another student when meeting us off the train at Figueres that I really started to feel the Buddhafield of Energy Surrounding him. Suddenly I started yawning like the big healer guy in "The Green Mile" and then tears started from my eyes and I felt I was getting rid of a lot of Painful memories from the past.

Olympia Panza 2004

"Once this stage was reached I had tremendous energy!"
EMAIL sol@energyenhancement.org
FOR COURSES IN SPAIN, ARGENTINA AND INDIA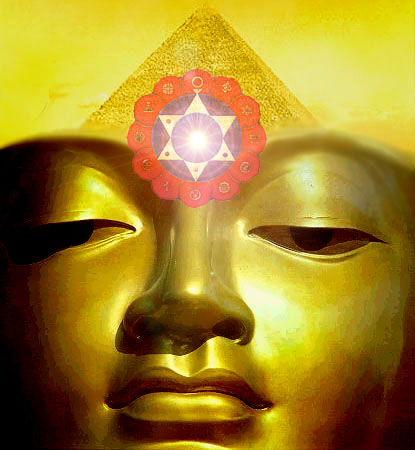 ---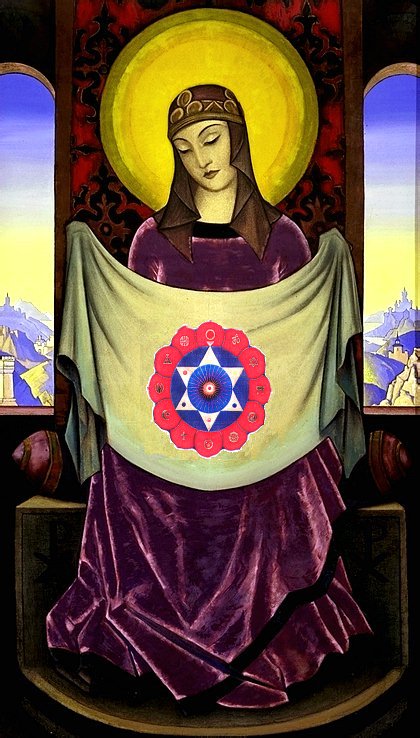 Whether you are a Management Corporate Executive, any sort of Alternative Practitioner, meditator, yogi or anyone who wants to evolve, - become better, smarter, more evolved, more empathic, more successful; this course will enable direct experience of superior life performance.
IF YOU WANT TO IMPROVE ALL ASPECTS OF YOUR MEDITATION
AND YOUR LIFE, THEN WE CAN ELIMINATE YOUR PROBLEMS WITH ENERGY ENHANCEMENT SPIRITUAL AND INTELLECTUAL DEVELOPMENT -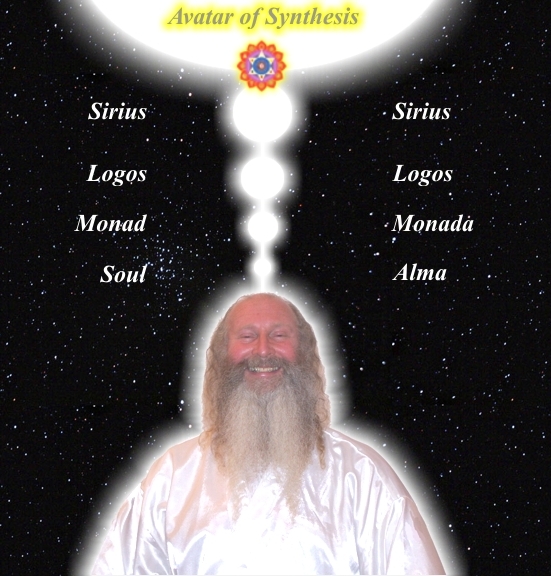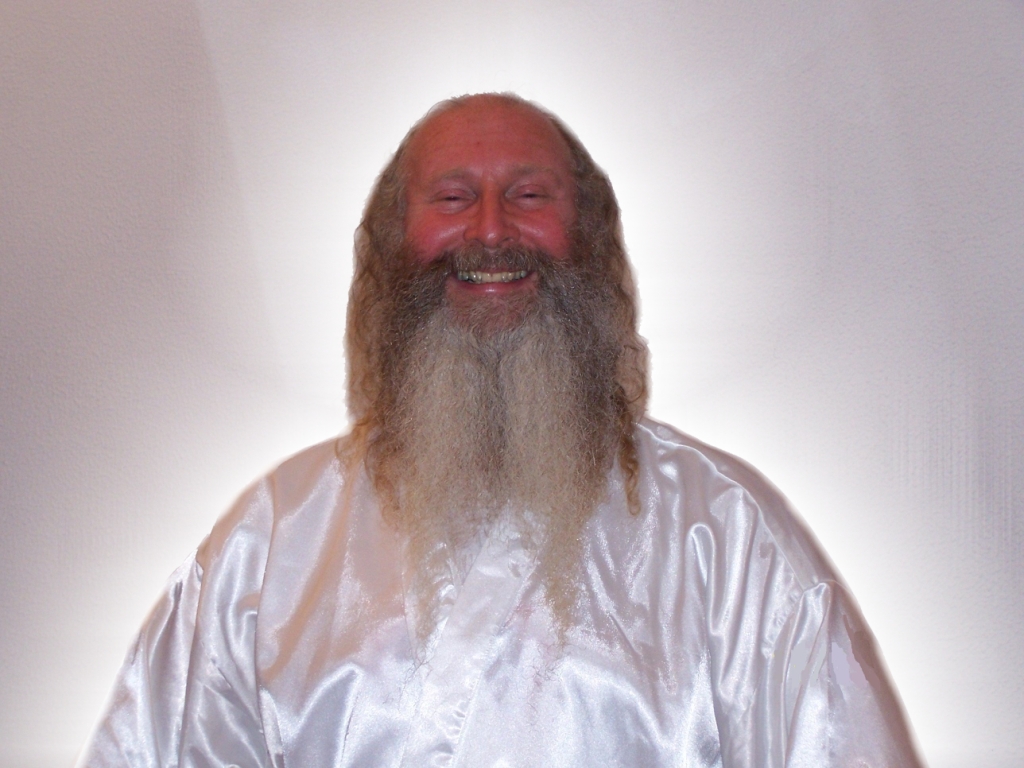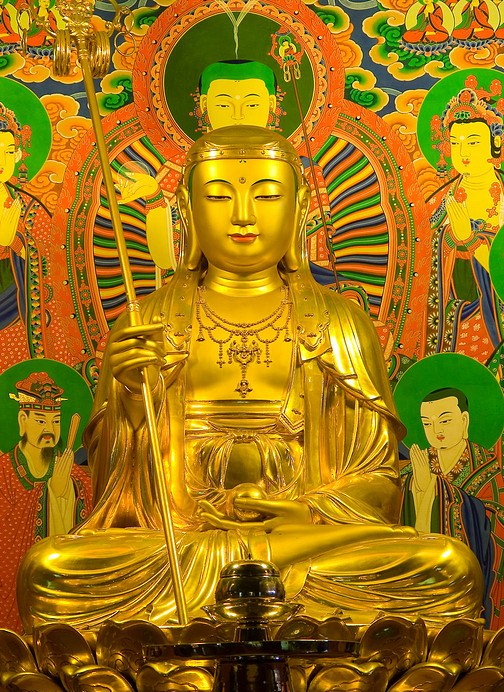 APPRENTICE LEVEL 4 -
THE MASTERY AND HEALING OF RELATIONSHIPS
FOR High Tantra, Gandalfs and Jedis.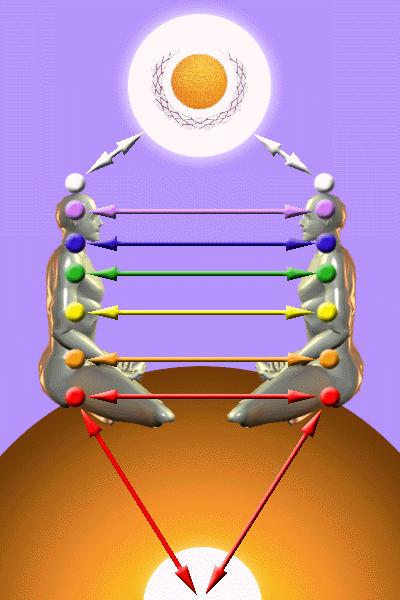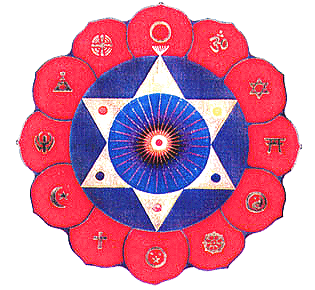 LEARN HOW TO MANAGE ENERGY CONNECTIONS - THE MASTERY OF RELATIONSHIPS

FREE YOURSELF!!!

IT IS SO EASY!!

ENERGY ENHANCEMENT APPRENTICE LEVEL 4

The Management of energy Connections

The Total Mastery of Relationships

The Mastery of Disappointment.

The Mastery of the Emotional IQ

The Mastery of High Tantra

The ability to remove Energy Blockages from your Friends and Family.

The ability to remove Energy Blockages from your Students.

Become a Master, A Merlin, A Jedi Knight, A White Magician!!!

"I have experience of many forms of meditation and practices for self improvement including: Transcendental meditation (TM) 12 years, Kriya Yoga 9 years, Sushila Buddhi Dharma (SUBUD) 7 years, and more recently the Sedona Method and the Course in Miracles. The Energy Enhancement programme encapsulates and expands all of these systems, it is complete and no questions are left unanswered."

Jean, NUCLEAR ENGINEER, FROM THE SEPTEMBER 2005
ENERGY ENHANCEMENT COURSE

ENERGY ENHANCEMENT AND TANTRA by SATCHIDANAND

WHAT IS TANTRA?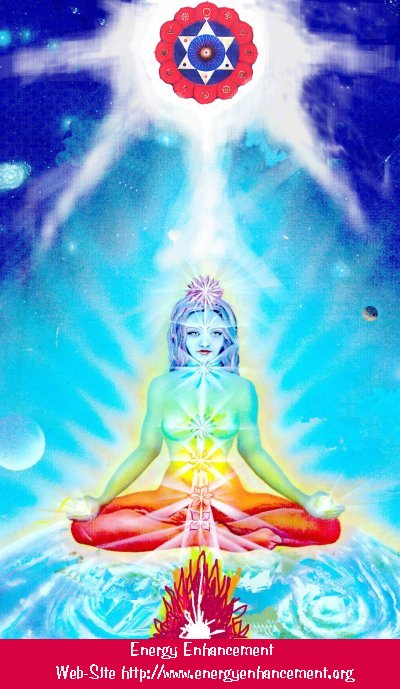 TANTRA IS ONE OF THE MANY PATHS WHOSE AIM OR END OR PURPOSE IS ENLIGHTENMENT
Like Yoga which means Union with the center of the Universe or with God, Tantra is any path which achieves that aim.
For many, Tantra is a sexual means of achieving that union. People ask me, isn't one of the methods to make love only once per month? To increase the length of time we make love to hours?
Well, I reply, Enlightenment comes from the increase of energy. Human beings only have a small amount of energy within themselves. Really to increase that energy we need to access the energy from chakras outside the body. It is like we have a computer which is running slowly on only five volts. We need to plug ourselves into the big generator!
To obtain thousands of volts of power in order to make the computer work more quickly at a much higher level we need to plug ourselves into the chakras above the Crown Chakra, into energy in the central spiritual sun!! The Soul!! God!!!
And in the center of the Earth is the Kundalini Shakti flowing out in every direction from the Atomic Generator which powers this planet. The atomic pile in the center of the planet is a 5000 degrees centigrade and provides the energy which keeps this planet alive and at the correct temperature. The Earth is feminine. The Indians say, "Our Mother, the Earth" and our Father, who art in Heaven is God, the energy in the center of the universe. And when all the Energy Blockages to that connection have been removed, then there is a flow, a waterfall of spiritual energy which powers every one of the enlightened.
Then we have Shiva, our father, combining with Shakti our mother. Then we have Hercules, son of God, Zeus, Theos, Deos, combining with the daughter of Pluto, King of the Underworld.
Enlightenment concerns The Holy Trinity and is composed of Sat, the truth of the center of the Universe combining with Chitta - the holy grail, the cup of the mind on this planet, empty and ready to receive the libation of the Gods, and the flow of energy between the two is called Ananda, or bliss - Satchitananda like the Father - Our Father who art in Heaven, the Son and the Holy Spirit which flows between the two.
And the Hindus have a word for the channel between the Center of the Universe and the Center of the Earth. Rapunzel, Rapunzel, let down your hair. The Rainbow Bridge. The Tower of Babel. Tower of Connection created out of mental matter to channel the energies of God through all the infinite chakras of existence, powering the whole universe from the center. This is the Antahkarana.
If you are not connected with, if you are blocked from, the center of the universe then just think of a small flow of water slowly filling a bucket. You may well have to wait a month for the bucket to fill. Only then will you have sufficient energy to enjoy making love, or really doing any of the thousand things we have to do on this planet. But if you are connected and put your bucket under a waterfall, then that bucket will fill in seconds. You will have infinite energy to do with whatever you want every second of the day.
The Greeks had a name for this energy which descends from the soul to power the Mind Computer, and they called it Genius which is the what happens to the mind computer powered by the energy of the Soul. Soul Infused.
The Mind is of the intellect of logic yet the Soul is Intuition, Knowing, Wisdom and is much higher than the mind.
The Kashmir Shaivites also have the energy of Chit Shakti whereby the mind is also powered by the Energy in the Center of the earth.
In reality, human beings are powered by both masculine and feminine energies. We connect with the Kundalini Chakra in the center of the earth by means of the Base chakra, and we connect with the center of the universe by means of the Crown Chakra.
Usually it takes three days for the students who come on our courses to access this energy with which they can successfully transmute all their Energy Blockages because another, more easy way for people to absorb energy is from the Buddhafield, the Aura of the Master.
When they leave then sometimes the energy drains away, because it is the energy blockages which create the holes in the bucket through which all the water drains away.
And this is Tantra, the Energy Flow of the Soul created by the Sexual Union of Shiva and Shakti.
In that that bliss, that delight, such an overflowing cornucopia of Energy which comes from the Gaining of Energy and the Removal of Energy Blockages, we find only Enlightenment.
In a way, Enlightenment is a twenty-four hour a day orgasm.
Siva Samhitã, iii, 10-19: "Now I shall tell you how easily to attain success in Yoga, by knowing which the Yogis never fail in the practice of Yoga. Only the knowledge imparted by a Competent Teacher through his lips is powerful and useful; otherwise it becomes fruitless, weak and very painful.
THIS LIFETIME
DON'T MISS IT
And this is why - by coming into the Buddhafield of Energy surrounding Energy Enhancement Satchidanand obtained through many years of meditation with many enlightened masters, you obtain Shaktipat -
An infusion of energy to help you get into a permanent state of meditation, to allow you the energy to regain your psychic powers, to give to the energy to remove your blockages, attain samadhi and Enlightenment - Soul Fusion with Heart, Intellect, Intuition, Wisdom, Goodness and Peace.
Testimonial By Thomas Blair – Spain 2008

Dream Food For Meditation
It was leading up to summer that I decided to book onto another month with Satchi in Spain. Two years had lapsed since I was last in Spain with Satchi & Devi. My practice had been quite fruitful in this period, but I knew that there were some stubborn blockages, some die hard sub personalities which I really needed some help with. I felt I had reached a point in my spiritual practice where I could not go it alone.
It so happened that over the summer period, I started to dream prolifically on most nights. It got to the point where I would make sure I went to sleep with a pen and paper close by, to write up the 3-4 dreams I was having every night. To make it easier for Satchi to help me, I typed up my dream diary every morning, and emailed it off to Satchi. I was actually quite amazed, at the time Satchi spent working with me before the course commenced in October. Satchi would interpret my, sometimes lengthy dreams, and in many cases he pointed out that these dreams were revealing my sub personalities or issues that I needed to work on during meditation. This indeed was an impressive "pre sales" service.
A BM implant, the lone competitive star sub personality, a past life bad thing, wrong views of leadership and fame, and more! My work of course was to ground these dreams during meditation.
The Buddhafield
But what about being in the presence of Satchi? October was quickly upon me, and the next thing I knew I was in Spain. I always find it difficult to describe to people what it is like to be in the presence of Satchi. You really had to be there to appreciate it, but I have found a few words that other people have written about being in the presence of a Buddhafield.
"[If your teacher] never scares you, confuses you, pisses you off, makes you cry with frustration, or electrifies you with self-recognition, you are not [with a true Master]"
This was certainly true of Satchi. He has this ability to reveal your strengths and how truly great you can be as a sovereign individual and in the same breadth almost, reveal to you the biggest holes in your boat, the major obstacles which you need to overcome before being able to realise this potential, your true nature, the real you.
"You want to throw yourself at your spiritual Guru's feet, fall into your spiritual Guru's arms, and run away all at the same time"
"…a true spiritual Guru is a mirror of your egotistical self, an unconditional openness in which you can clearly and terrifyingly see the degree to which you are caught up in the tensions of 'me, myself and I'"
Subtle Things
As well as the sometimes intense dynamism of this relationship, I also noticed some smaller, subtler aspects of his being. These finer details point to a truly integrated individual.
Whilst watching one of Satchi's chosen spiritually imprinted movies, occasionally Satchi would have to get up to relieve himself or run an errand for his lovely wife Devi. Satchi would always be lying down close to the screen at the front of the room, so when he rose, you would see just a silhouette. It was the way he arose from the horizontal to the vertical. There was grace and composure in every movement. There was never any sign of imbalance. Every movement seemed coordinated and grounded in some way. I then started to observe his movement throughout other activities in the days which followed, since this apparent mindfulness might have simply been a staged event. Of course, nobody is perfect, but for the most part, this integrated movement was predominant throughout my observations of Satchi and notably at times when he was unaware that I was present, let alone observing.
For some reason I became sensitive to other aspects of this man's behaviour and attributes. His writing for instance, showed a similar integrated consistency and flow. There was something consistent and whole about it, and at the same time a writing style which housed his personality.
Making eye contact with the man: Sometimes he would look at you in a neutral manner, and then other times he would look at me, and immediately I would feel transfixed by an intense beauty and fear all at the same time. I found myself having to look away from him due to the discomfort, and yet having immediately done so, it felt like I had turned my head from a bright light to a darkness I was more familiar with.
There is an uncomfortable comfort around Satchi. It's a holiday and yet you've never worked so hard. You feel in safe hands and yet vulnerable at the same time. I would formulate questions for him at night, that I would present to him the next day, and when the time came, the questions I had for him seemed totally irrelevant, or the answers so blindingly obvious, that they dissolved into the ether. Being in his presence was somehow revealing something far greater than my petty, ego formulated questions.
"The Sat Guru answers our longing so fully, we discover the cosmic nature of that longing. You might cry like a baby upon hearing reality's answer to its little child, but it will be a cry so simple and complex , so complete and inadequate, so full of wonder, relief, and despair so utterly paradoxical, there will be no way to tell stories about it later on."
The Empress or Santa Klaus?
One time I asked him to read my palm. As he sat down and removed his glasses, he began to peer down at my hand. At such close quarters, I found myself observing his various bodily features. At the same time I was struck by a bodily warmth emanating from the man, which, since we were sun bathing around the pool at the time, was not heat from the sun. It was of a loving, caring, motherly nature. It reminded me of The Empress as depicted in the Tarot, or the kindness and benevolence of Santa Klaus. The main discrepancy being the swimming trunks he wore.
I was caught by the health and condition of his finger nails. Not out of the ordinary, you might say, since many people have healthy finger nails, but this observation has to be seen as part of a larger picture. You can't just judge a man on the condition of his fingernails - how ridiculous! It was all part of the warmness and love that I was feeling from this man. If this doesn't make any sense, then you had better spend some time with the man to make up your own mind.
A Rock of Compassion
What impressed me most about Satchi, was his ability to remain a rock or a calm water in the midst of the most horrendous emotional high seas and tornados. I would observe how he could keep his cool in the most heated of situations with other students and myself. But what struck me was that he did not appear to be aware of "keeping his cool". This is something I personally have projected onto the situation, and put into words for you, the reader. It was a deep feeling that he was not even trying to "keep his cool", but that he simply was just being in the moment. It seemed to give him an infinite abundance of patience with each and every one of us on the course, and I noticed how this was paying him dividends. In situations, where, had I been Satchi, I would have thrown in the towel and told the other person in no uncertain terms, that he should go and stick it where the sun don't shine, Satchi, on the other hand, would steadily hold the boat on course, and before my very eyes, I would witness how he somehow managed to show another man the error of his ways and befriend him all in one go. I could see that a situation, which I would have aborted or ended up in an ego driven argument, had been turned around into something rather magical…
THOMAS BLAIR Spain 2008

VIDEO OF ELSIE MASUZUMI FROM CANADA AND HER EXPERIENCES ON THE SEPTEMBER 2008
ENERGY ENHANCEMENT COURSE IN SPAIN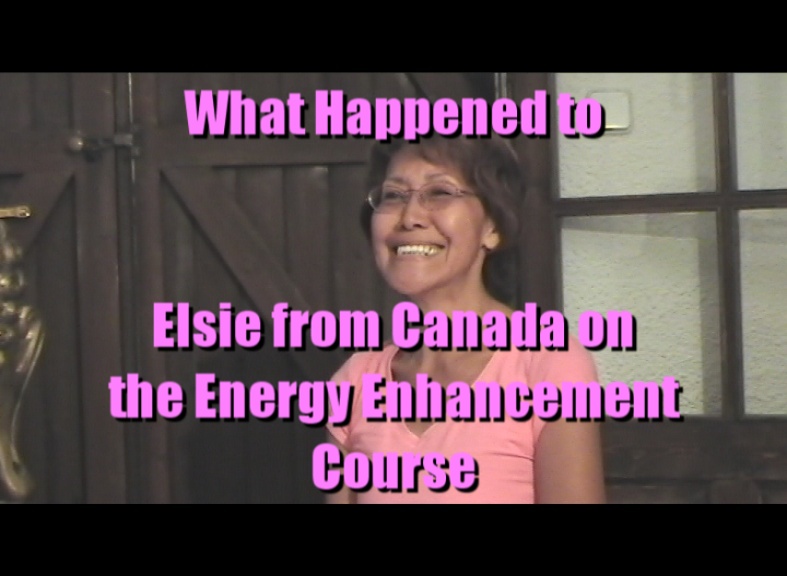 https://www.energyenhancement.org/player/Elsie-Testimonial-Spain-2008
/flv6.html
CLICK ABOVE FOR VIDEO
ELSIE: Hello my name is Elsie. I'm from Canada.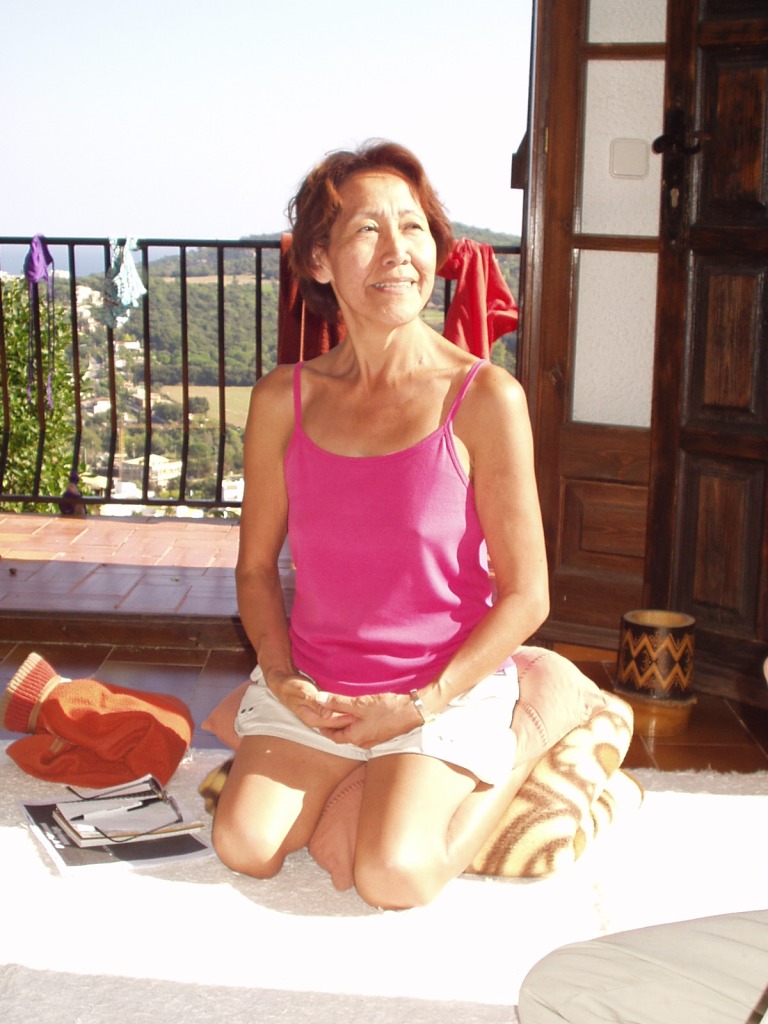 ELSIE IN THE MEDITATION ROOM


When I first decided to take this Energy Enhancement course, I read and re-read the website for Energy Enhancement and it was really really good to see all the testimonials from students and just to read all their experiences and for them to really to express it from the heart and it has touched me in that form. So when I did decide to come for the course, I had come with no expectations, I let myself open so I could experience what is right and appropriate for me.

So, first Level was wonderful because we had a great group of people and for me my experience was just right for me. I just don't have any words to express what I felt. So there were times when I shared and there were times when I didn't want it to share because it was all for me, for me at the moment.
And as I progressed in the first level, the second level was even better because it dealt more into you, you as the physical mind body spirit sort of.
And one of the experiences that I have had it has a profound feeling from the heart was when I had worked with Devi on the metamorphic self-healing course.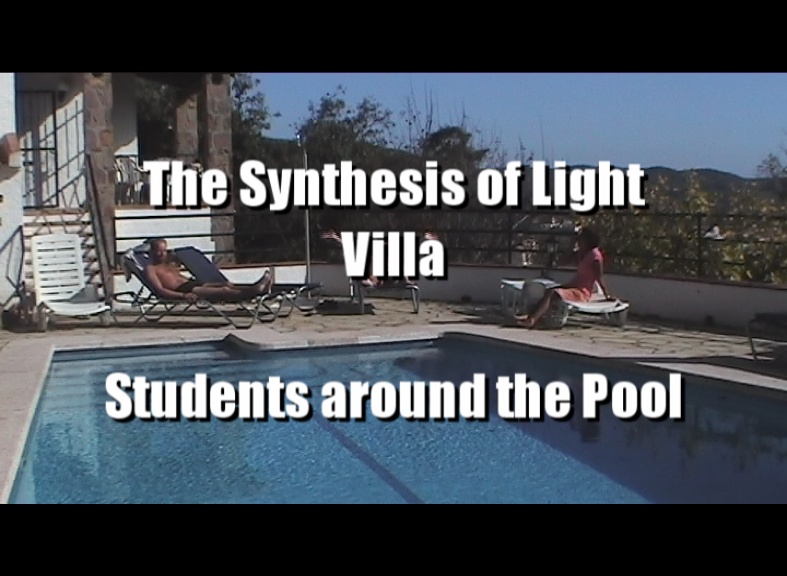 Now as I am trying to express my experience is difficult because my words don't do my experience any justice and for the healing I had received at that time and now as I talk is what comes in form when it's ready for me and for all the energies to perhaps integrate in my body spirit. So for that I'm very thankful for Devi and for all her help and her love.

Another experience that I've had was when we were working on the Blockages for relations and people and everything to do with your interactions with people, significant people, not so significant people. One of the expressions I've had come from was in the form of an Octopus, and when I had worked on that particular Blockage; it just let me know of all the implants, whether they were deeply seeded or whether it was more in the present and how it was all interlinked and so many linkages I guess you may say.

So I was able to see that our Blockages affect a whole range of people around.

SATCHI: ¿And what do you think that this Octopus represented?

ELSIE: Oh, it represented people. It represented different groups of people that have affected me in my life to date.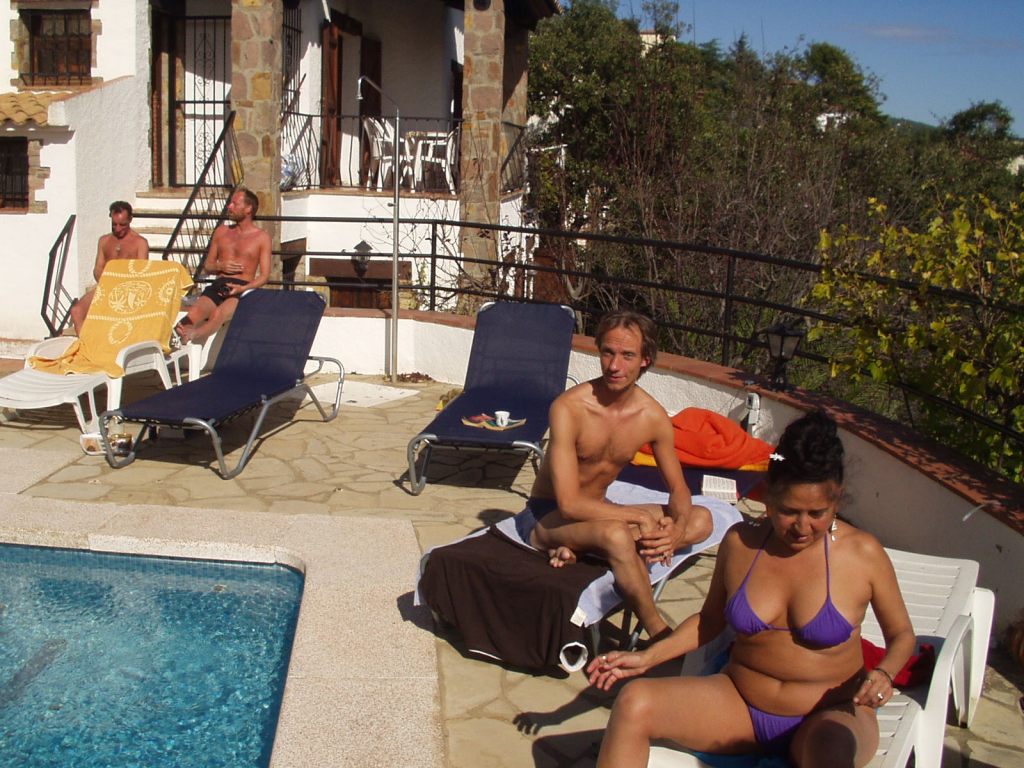 SPAIN-ENERGY-ENHANCEMENT-MEDITATION-2008
-DEVI-JIRI-Thomas Blair-DON.JPG
THE GUY ON THE TOP LEFT IS DON.. HE CAME FOR THE COURSE AGAIN IN SPAIN AFTER COMING ON THE JANUARY 2008
COURSE IN ARGENTINA

SATCHI: But why was it an Octopus?

ELSIE: Well it just let me know that each tentacle was a different person or perhaps a group of people that had sub-personalities within me or that had implants or perhaps any forms of negative energies working within me.

SATCHI: Dependency?

ELSIE: Dependency, yes. One of them was dependency in my relationships. And the poor me as a child and addictions.

So for me to work on all those tentacles...

SATCHI: And it was really showing you how the other people with their Blockages and with their things that they wanted to do, they were affecting you...

ELSIE: Yes, they were. YES. And so as I worked on the Octopus although it was very very hard work to be transmuting it...

SATCHI: But you had some help...

ELSIE: I had a lot of help from my guides. They assisted me but they did all the work my guides and great spirit, the angels, they did all the work for me. But I was able to see that the Blockage just dissolved into my new particles and they just dissolved.


SATCHI: ¿And how did that feel Elsie?

ELSIE: It felt wonderful. There was a great release. And it really really you know when the Blockage it transmuted. Like my heart, it's just, "this is wonderful, I don't need that In my life now; I don't need that". So for me my heart it just went open.

SATCHI: And of course this Octopus was in the Solar Plexus...

ELSIE: Yes.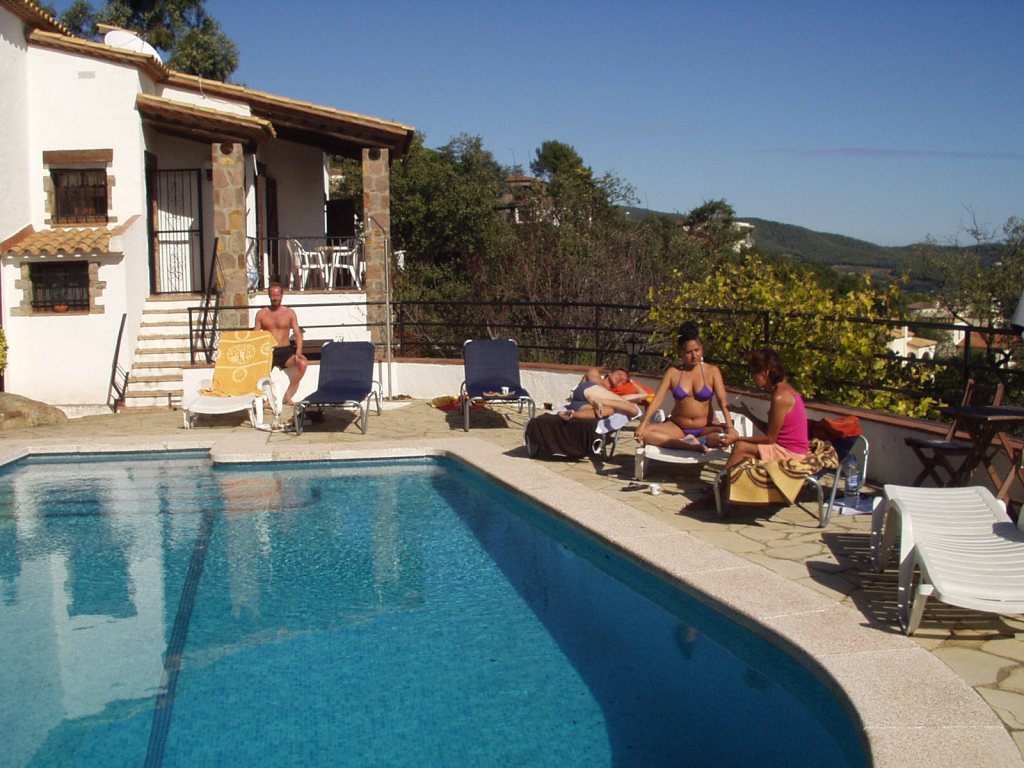 SPAIN-ENERGY-ENHANCEMENT-MEDITATION-2008
-ELSIE-DEVI-JIRI-Thomas Blair.JPG

SATCHI: And the Solar Plexus powers the heart. And if the Solar Plexus is been parasitised by all those other people taking your energies, then there's no room for any energy to go into the heart.

So when is all removed, what happens?

ELSIE: Well I felt wonderful. I just felt like a great weight was released from me and I felt more light, more light. My body certainly felt better. Very much better.

SATCHI: And of course that's very similar to what happened when you were removing Blockages from the Antahkarana.

ELSIE: Yes.

SATCHI: The energies that stretched from the center of the earth out into the center of the universe and you were working on all of that chakra by chakra. A long hard work to remove all of that.

ELSIE: Yes I was.

SATCHI: ¿And how did you feel when you were working on those Blockages and removing them?

ELSIE: As I worked, I had again a lot of help from my guides, from my angels and from great spirit. I know that it was not just me that was able to dissolve it but my asking for help it was giving to me instantly when I needed to work on all those chakras and dissolve all blockages and each time the Blockages were dissolved, released; I felt more lighter and lighter and the light went brighter and brighter with each level.

SATCHI: You were describing your hair? curling? around but it hit the Crown chakra...

ELSIE: I did. My Crown chakra was just really crackling.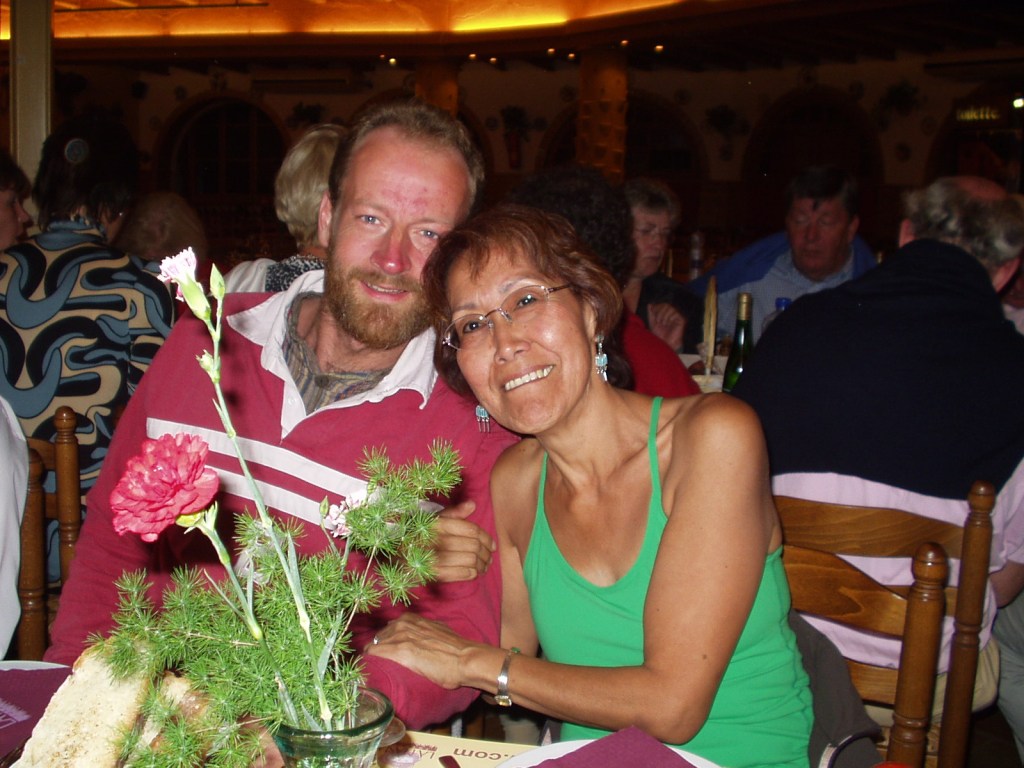 Thomas Blair AND ELSIE AT THE FLAMENCO

SATCHI: ¿And where did you find the Blockages mainly Elsie? ¿Were were they in the Antahkarana?

ELSIE: As I worked about the, well the Monad, I had a lot of Blockages in the Level Three and Four.

Satchy: Level Three is the Logos and Level Four is Sirius.

ELSIE: Yes...amm...--

SATCHI: Ohh, but are the Levels to the side you are talking about...

ELSIE: The Bad Mothers...

SATCHI: (Laughs) The BM's!...

ELSIE: The BM's. Yes. I had a lot of Blockages there because as I thought the transmuting went, it didn't. Another Blockage it would appear, so there was more work to be done. I'm glad to be rid of those but there's still more work to be done.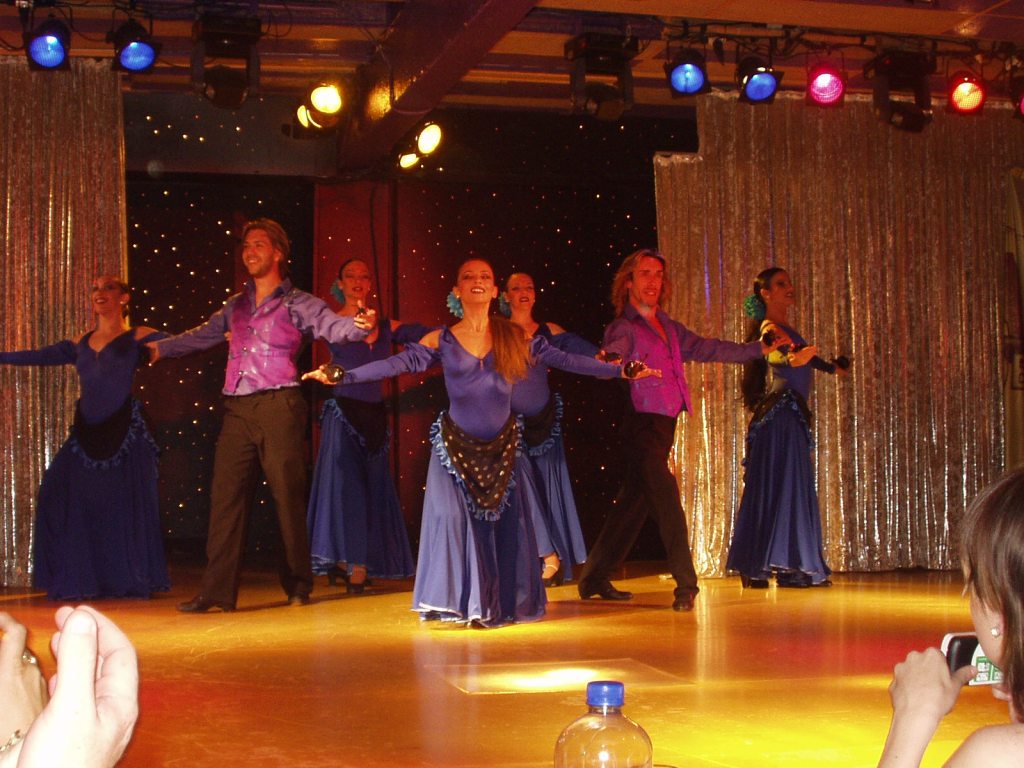 THE FLAMENCO SHOW

SATCHI: ¿And what was the effect of having those Blockages above your head and how did you feel when they've been removed?

ELSIE: Well, I can't really tell you how I felt except to say that I had a great release and I felt so much better. Even though my face or my body may not show the result, I know how I felt as I had worked on the Blockages.

SATCHI: ¿And where were the Blockages in Levels above the head?

ELSIE: Well, the Monad, the Sirius, the three levels above the Avatar of Synthesis...

SATCHI: So that will be six, seven and eight chakras above the Crown chakra. ¿And higher than that?

ELSIE: I didn't worked higher than that but I worked on those three Levels, and as I did worked on those three Levels there was more Blockages there.

SATCHI: Well I remember I said that the first Level is from say five to a hundred ckakras above and the second level is from a hundred to a million chakras above the Crown chakra and the last one was from a million to infinity chakras above the Crown chakra. And you were finding Blockages in all those areas...

ELSIE: All those areas. But the Blockages that I had to really really work with and it took some difficulties were in the BM's and Level Four of each of those...

SATCHI: Well of course all of these Blockages above the Crown chakra are implants. They have been placed there to cut you off from the light of the energy in the center of the universe. The purpose is to keep people in darkness. And when you remove it, there is all this energy.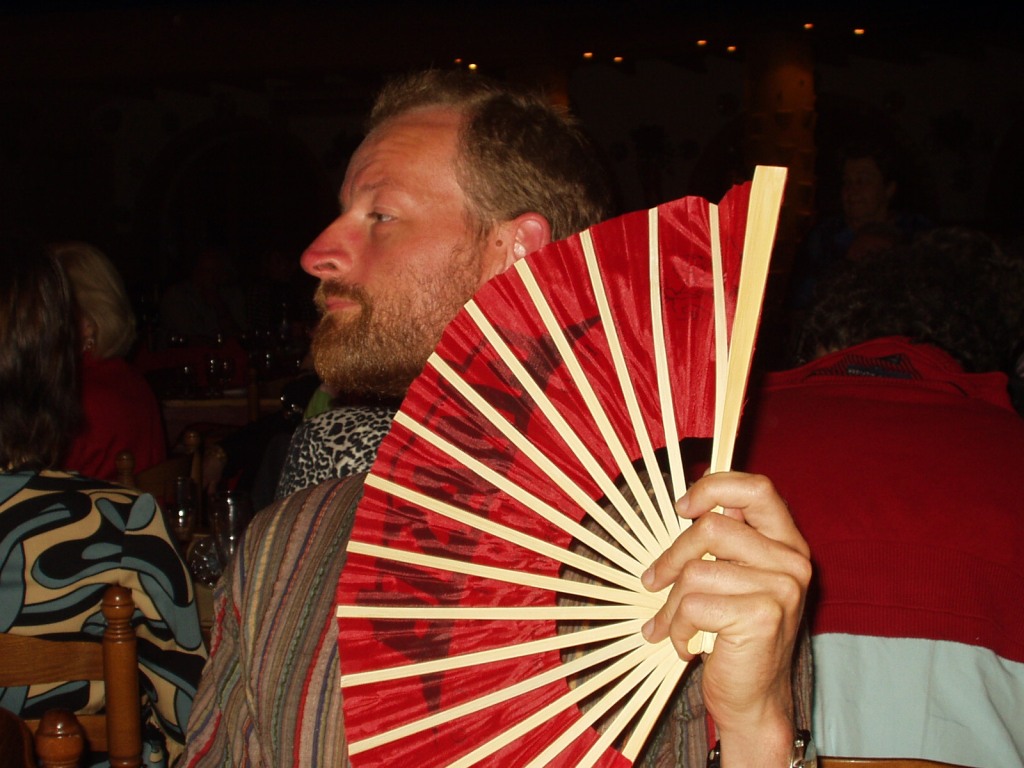 Thomas Blair FLAMENCO FAN

And you cover them all so beneath the Base chakra as well, didn't you?

ELSIE: I did. And I did worked on the three lower base chakras you know the same like the zero to ten and then from the ten to the million, and million to the - or billion to the infinity.

SATCHI: But the worst one is the one just below the Base chakra beneath the Base chakra on the way to the center of the Earth and it was a big one there. I remember that one.

ELSIE: I had great difficulty with that one. Great difficulty.

SATCHI: And of course that one is to cut off from your grounding, from the source, from the Earth itself and to keep you a slave. No power to do anything.

¿How do you feel now Elsie?

ELSIE: Relieved. Actually I feel so much better. I have more strength than I had. Prior to taking the Level One, Level Two EE Meditation Course.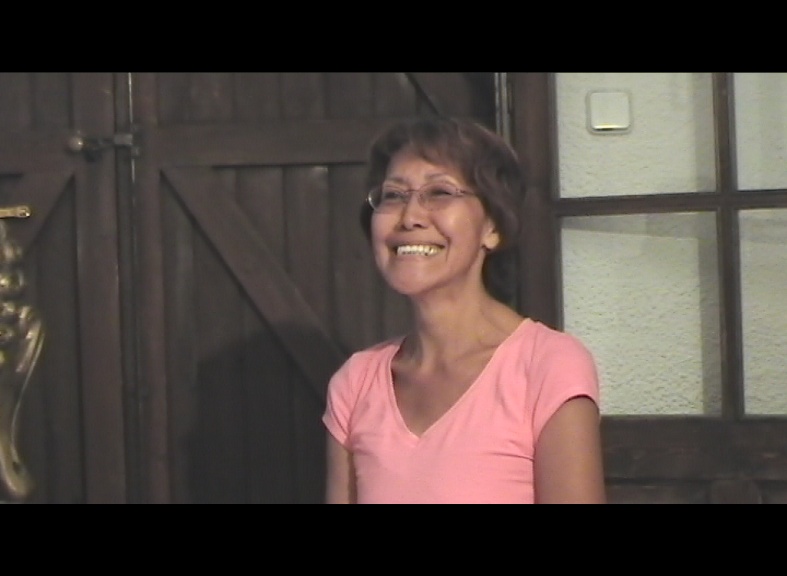 And I'm still working on my energy.
WEB ADDRESS OF ELSIES VIDEO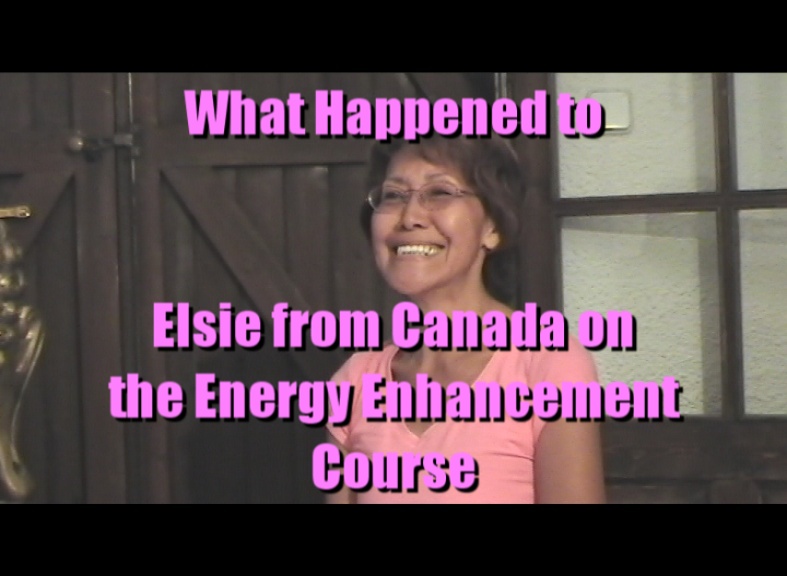 https://www.energyenhancement.org/player/Elsie-Testimonial-Spain-2008
/flv6.html
CLICK ABOVE FOR VIDEO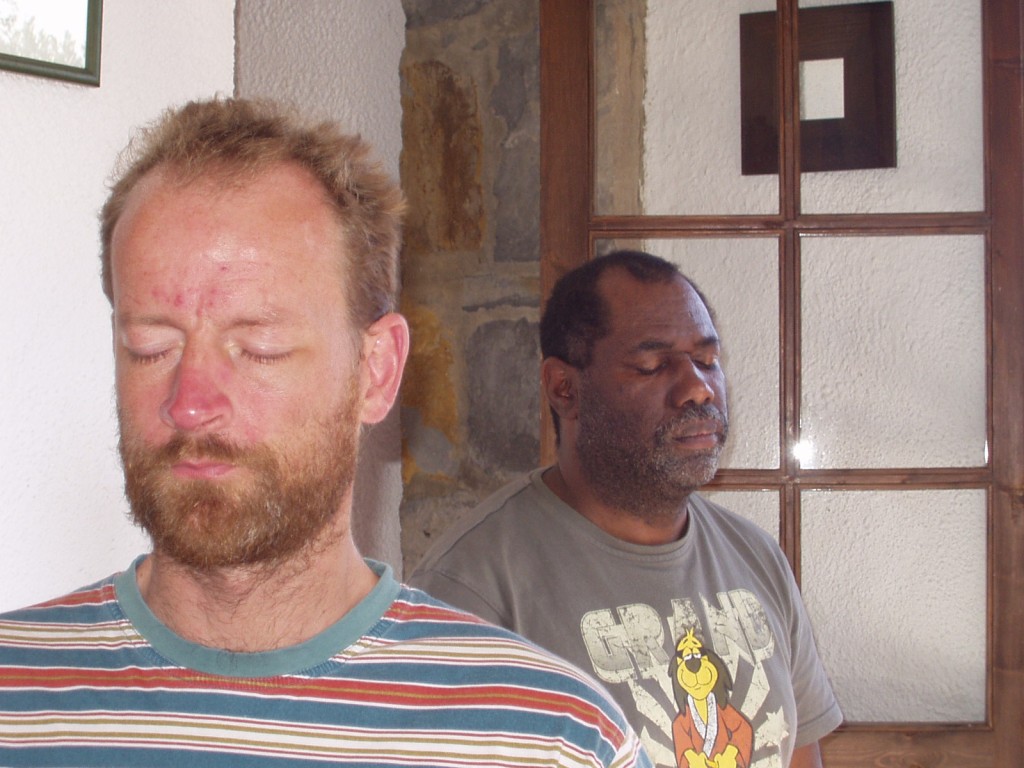 CURTIS AND THOMAS BLAIR IN MEDITATION
SATCHI AND DEVI FLAMENCO
THOMAS BLAIR CAME BACK ON THE SEPTEMBER 2008
COURSE IN SPAIN AFTER COMPLETING THE 2005 COURSE IN L'ESCALA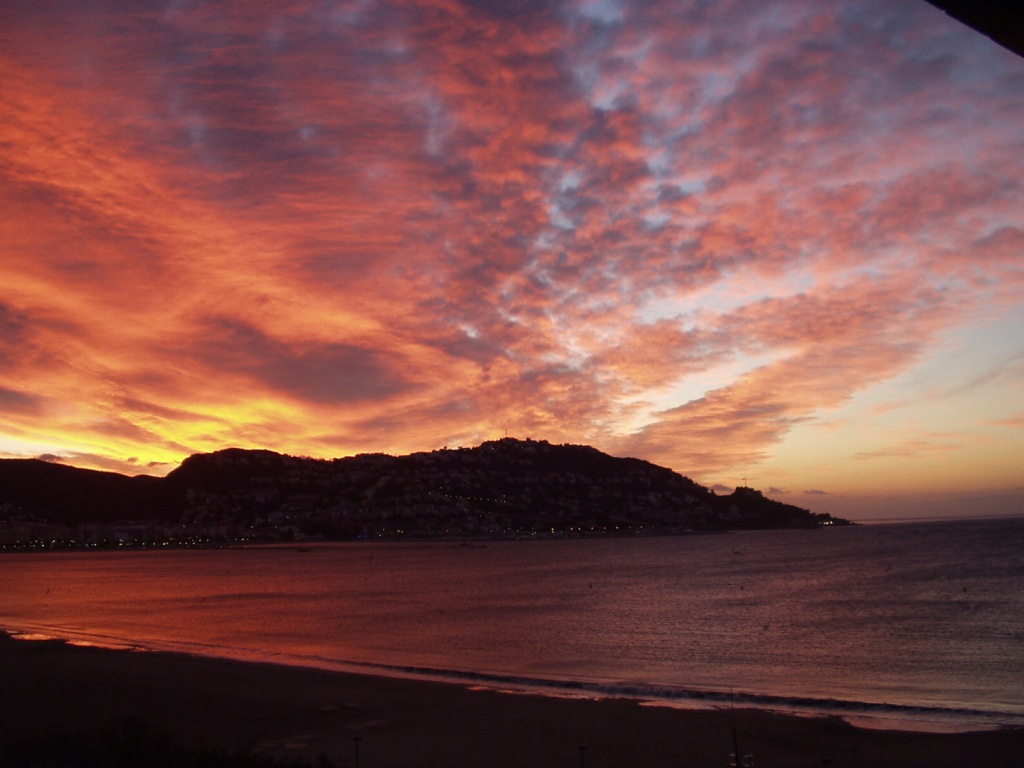 DAWN IN ROSAS SPAIN JUST BEFORE WE LEAVE FOR ARGENTINA

THE MASTERY OF RELATIONSHIPS
As we practiced on each other we came very quickly to realise this. I could literally feel the energy moving inside each chakra as the other person worked within me from several meters away and when I worked on the other person I could see me projecting energy to them and could see where the blockages were within their chakras.
I could force the energy from my centres into their centres and clean their centre bringing the energy full circle back to me. You could tell the state of their chakras by the amount of energy returning to your own centre and this was achieved by mind power only.
Before I came here Satchi said he would teach me to do it in this way and I was sceptical about this claim. I could never envision me having psychic vision, but I have now, I can now do astonishingly powerful Reiki sessions on people without going any where near them and distance healing over any distance is a piece of cake, incredible stuff.
<> TOTAL RESPECT TO SATCHIDANAND AND DEVI DHYANI
"Satchi, please accept my total respect and gratitude for everything you have imparted to me over the short four weeks I have been here. You are a huge light in this world and long may you shine. For everyone reading this, get your asses over to see these people, your lives will be changed forever and we don't get many chances in this world to be able to achieve that and there are definitely not many people in this world like Satchi and Devi who can do the business like this"
ENERGY ENHANCEMENT
COURSE - TLALPAN SOUTH MEXICO CITY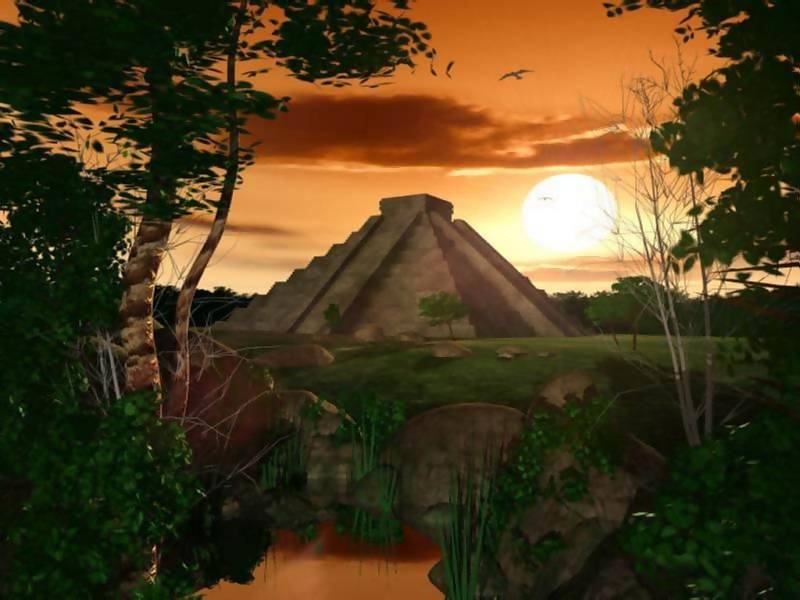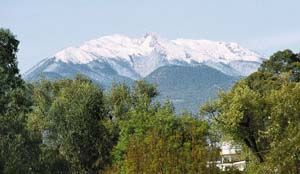 Tlalpan - The National Park and Mountain in South Mexico City