OSHO
CHRISTIANITY
Christianity: The Deadliest Poison and Zen: The Antidote to All Poisons
Chapter 7: Not faith, but fear
Question 1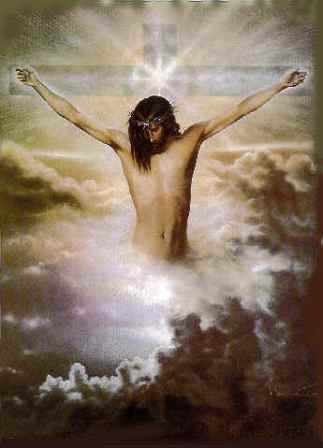 Energy Enhancement Enlightened Texts Christianity The Antidote to All Poisons
Question 1
Maneesha has asked one question:
OUR BELOVED MASTER,
IS THERE ANY AUTHENTICITY TO THE ZEN THAT EXISTS IN AMERICA AND EUROPE TODAY?
Maneesha, there is great scholarship but no authenticity. People are translating Zen books, people are commenting on Zen books, but there is not a single Zen master in the West who knows the truth. All their commentaries and all their talk about Zen are intellectual.
They are fed up with Christianity and they are in search of something fresh and new, and they have found in Zen fresh insights, but their approach remains Western, the approach of intellect. Their approach remains Socratic, Aristotelian. They are beautiful people, but their Zen is only a mind phenomenon, they have not experienced it. It is not their own truth, they have borrowed it from different sources.
It will take some time. As America goes on declining, once it is no more significant, just like England ... It used to be said that in the British empire, the sun never sets -- and it was true. The British empire was all around the globe, so somewhere or other the sun was always rising. Now the situation is totally different. Even in England the sun never rises!
So it needs the Western ego to be shattered completely, then perhaps they may start looking behind the mind.
I hope that day comes soon.
It is time for Sardar Gurudayal Singh.
guiseppe comes downstairs after his wedding night and is greeted by his old friend, Giovanni.
"Hey-a, guiseppe!" shouts Giovanni. "How-a many times-a last-a night?"
"Three-a times!" exclaims guiseppe, doing up his trousers.
"Wow!" shouts Giovanni. "Fantastico!"
The next morning, when guiseppe comes down the stairs, Giovanni is waiting.
"Hey-a, guiseppe!" shouts Giovanni. "How-a many times-a last-a night?"
guiseppe holds up five fingers .... "Five-a times!" he announces proudly.
"Wow!" shouts Giovanni. "Magnifico!"
The following morning, Giovanni is standing at the foot of the stairs when Guiseppe comes down.
"Hey-a, guiseppe!" cries Giovanni. "How-a many times-a last-a night?"
guiseppe holds up eight fingers proudly. "Eight-a times!" he says.
"Eight-a times?" screams Giovanni. "You have to tell-a me, how-a you do it eight-a times!"
"It is-a simple!" says guiseppe, pushing his hips backwards and forwards, backwards and forwards, and counting, "One-a, two-a, three-a ...!"
It is Easter Sunday in the White House private chapel, and George Bush has invited the TV preacher Jimmy Bakker for a special sermon. The entire White House staff is forced to attend the service, as Jimmy Bakker gives them all a hellfire and damnation speech about the wages of sin.
When it comes time for the collection plate to be passed around, Jimmy Bakker is amazed to see a one hundred dollar bill lying amongst the nickels and dimes.
"Praise the Lord!" shouts preacher Bakker. "Will the person who put in this one hundred dollar note please stand up and choose three hymns!"
"Goody!" cries Reginald, President Bush's private secretary, jumping to his feet and pointing to three big secret service agents. "I choose him, him and him!"
A new Cadillac pope-mobile is delivered to the door of the Vatican. Cardinal Catsass, Pope the Polack's personal secretary, arranges to take the old Polack for a ride in it.
With Catsass at the wheel, and Pope the Polack mounted behind him, so that he can wave to people, the pope-mobile goes hurtling out of the Vatican gates. They drive all over Rome and then set off into the Italian countryside.
As soon as they are out of town, the pope-mobile's engine suddenly starts spluttering and coughing, and then dies.
Catsass pulls the car to the side of the road, stops and gets out. He lifts up the bonnet and stares at the engine blankly. Then he reaches over and tries to pull out one of the spark-plugs, burning his fingers on the hot engine.
"Goddam son-of-a-bitch Cadillac!" shouts Catsass. "These cars always screw up!"
"Now, my son!" cautions the shocked Polack pope from his perch in the back. "That kind of language is certainly not going to start the car! Perhaps a little prayer would help!"
"A prayer?" cries Catsass. "You don't believe in that mumbo-jumbo, do you?"
"Well, bitch," replies the pope, "with you as the mechanic, we have to try something!"
So the two idiots kneel down by the front bumper, the pope kisses the tire and mumbles a short prayer. Then Catsass jumps behind the steering wheel and turns the key.
The car starts at once.
"Holy shit!" cries Pope the Polack, in shock. "The fucking prayer worked!"
Nivedano ...
(drumbeat)
(gibberish)
Nivedano ...
(drumbeat)
Be silent ...
Close your eyes ... and feel your bodies to be completely frozen.
This is the right moment to look inwards.
Gather your whole life energy, your total consciousness, and with an immense urgency, as if this is going to be your last moment on the earth, rush towards the center of your being.
Faster and faster, deeper and deeper ...
The closer you come to your center, a great silence descends over you. Blossoms of peace, blossoms of love, blossoms of serenity and blossoms of blissfulness start growing all around your center of being.
As you reach to the very center, you are no more yourself the way you have known yourself. For the first time you encounter your authentic nature.
In the East, we have called this authentic nature the buddha, the awakened one.
Everybody is born with a birthright to be a buddha. This moment, Gautama the Buddha Auditorium is full of ten thousand buddhas.
You are the most blessed people on the earth in this moment. Centered, a great ecstasy arises from your very sources, a kind of divine drunkenness.
Only one thing has to be remembered, and that is the very quality the buddha is made of. Buddha used to call it remembering, sammasati. I call it witnessing, to be more correct.
Witness that you are not the body ...
Witness that you are not the mind ...
Witness that, except being a witness, you are nobody else, just a pure witness, a mirror which reflects.
To make the witnessing deeper, Nivedano ...
(drumbeat)
Relax ...
Let go, but continue to be a witness.
As your witnessing deepens the silence grows, the serenity grows, the peace becomes so deep, so fathomless.
You are going through a transformation.
You have lived your life horizontally, concerned with the trivia of day-to-day life. In meditation your horizontal line becomes a vertical line. When you are vertical you start moving upwards -- more and more blossoms come on the Yoshino Mountain; and you start also simultaneously growing in depth -- almost as deep as the Pacific Ocean.
Growing upwards and downwards simultaneously is the only miracle I know of, because this miracle makes you part of eternity. You are no longer mortal, immortality is your home. The whole existence is your home. The cosmos, infinite and eternal, is your ultimate home.
To be a buddha is a beginning.
To be a buddha is going beyond the mind. But then the journey starts ... and the journey knows no end. Every step takes you into more majesty, into more splendor, into more truth, into more beauty, into more godliness.
Collect all these experiences before Nivedano calls you back. You have to bring them to the surface, to the circumference of your life. You are not just to experience them, you have to share them too.
Know the arithmetic of the inner world. The more you share, the more you have. The less you share, the less you have.
In your day-to-day life, in your ordinary activities, in your gestures, in your words, in your silences, in your songs, in your dances, share -- share unconditionally your buddha, your awareness, your witnessing, your blissfulness. Share your ecstasy and it will go on growing, growing, growing ... new blossoms, new fragrances.
Meditation opens the door of all the mysteries of existence, of all the secrets of existence. Meditation is the master key which opens all the locks, and existence becomes an open book for you.
And secondly, remember to persuade the buddha to come with you. It is your nature. There is no reason why buddha should not come with you. He has been waiting to be persuaded, he has been waiting to be welcomed. He has been waiting for you to be receptive. He will come behind you and he will start expressing in your actions his grace, his truth, his clarity, his awareness, his light, his love.
First he will be behind you. Soon you will find yourself behind him. That day will be the great day of your enlightenment.
Nivedano ...
(drumbeat)
Come back ... but come back as a buddha.
Come back with silence, with grace, and sit down for a few moments just to remember where you have been, to what space you have touched, on what golden path you have followed, and look whether the buddha is behind you or not.
He is coming every day, inch by inch, closer to you.
I can see it in your faces, I can see it in your eyes, I can see it in the silence that surrounds you. I can see it in your grace, in your ageless faces.
Time has stopped, mind has stopped, you are just a being of utter silence, purity, innocence, and you are just here and now.
Okay, Maneesha?
Next: Chapter 8: Fictitious father, crackpot son
Energy Enhancement Enlightened Texts Christianity The Antidote to All Poisons
Chapters:
Osho - Christianity: The Deadliest Poison and Zen: The Antidote to All Poisons, Chapter 1: The opium of the people, ON ONE OCCASION, YAKUSAN WROTE DOWN THE CHINESE CHARACTER SIGNIFYING BUDDHA, AND ASKED HIS DISCIPLE, DOGO: WHAT IS THIS LETTER? at energyenhancement.org
Osho - Christianity: The Deadliest Poison and Zen: The Antidote to All Poisons, Chapter 1: The opium of the people, IF THE TRUTH IS ONE, THEN WHY DO ALL THE MASTERS, ALL THE AWAKENED ONES, SPEAK IN DIFFERENT WAYS? SOMETIMES IT EVEN LOOKS AS IF THEY ARE CONTRADICTORY at energyenhancement.org
Osho - Christianity: The Deadliest Poison and Zen: The Antidote to All Poisons, Chapter 1: The opium of the people, IF THE TRUTH IS ONE, THEN WHY DO ALL THE MASTERS, ALL THE AWAKENED ONES, SPEAK IN DIFFERENT WAYS? SOMETIMES IT EVEN LOOKS AS IF THEY ARE CONTRADICTORY at energyenhancement.org
Osho - Christianity: The Deadliest Poison and Zen: The Antidote to All Poisons, Chapter 2: Service with a smile, THERE WAS A MONK WHO HAD STAYED WITH YAKUSAN FOR THREE YEARS AND SERVED AS THE HEAD COOK. ONCE, YAKUSAN ASKED HIM, HOW LONG HAVE YOU BEEN HERE? at energyenhancement.org
Osho - Christianity: The Deadliest Poison and Zen: The Antidote to All Poisons, Chapter 2: Service with a smile, Question 1, CANNOT WE DISAGREE WITH YOU? CANNOT WE CRITICIZE YOU? at energyenhancement.org
Osho - Christianity: The Deadliest Poison and Zen: The Antidote to All Poisons, Chapter 2: Service with a smile, Question 2, IS IT BECAUSE OF A REFUSAL TO ENCOUNTER THE REALITY OF DEATH THAT THERE IS A RELUCTANCE TO MEDITATE? at energyenhancement.org
Osho - Christianity: The Deadliest Poison and Zen: The Antidote to All Poisons, Chapter 3: The sword and the lotus, YAKUSAN TALKED WITH MEIKEI OSHO AND LATER TOLD UNGAN: MEIKEI WAS ONCE A GOVERNMENT SUPERINTENDENT IN HIS PAST LIFE at energyenhancement.org
Osho - Christianity: The Deadliest Poison and Zen: The Antidote to All Poisons, Chapter 3: The sword and the lotus, Question 1, Why are you wasting your time sitting here, doing nothing? at energyenhancement.org
Osho - Christianity: The Deadliest Poison and Zen: The Antidote to All Poisons, Chapter 3: The sword and the lotus, Question 2, ARE THERE CERTAIN CONDITIONINGS -- SUCH AS GUILT, FEAR, JEALOUSY -- THAT ARE NOT PECULIAR TO CHRISTIANITY ALONE BUT HAVE BEEN ENDORSED BY ALL RELIGIONS, IN ALL CULTURES SINCE TIME IMMEMORIAL? at energyenhancement.org
Osho - Christianity: The Deadliest Poison and Zen: The Antidote to All Poisons, Chapter 4: This you call civilazation?, ONCE, WHEN YAKUSAN WAS RECITING A SUTRA, A MONK ASKED HIM: YOU DON'T USUALLY ALLOW US TO RECITE SUTRAS. WHY DO YOU YOURSELF RECITE A SUTRA? at energyenhancement.org
Osho - Christianity: The Deadliest Poison and Zen: The Antidote to All Poisons, Chapter 4: This you call civilazation?, Question 1, A VISITOR HERE OBSERVED THAT THERE IS AN AGELESSNESS IN THE PEOPLE AROUND YOU. WHAT IS THE EXPLANATION FOR THIS? at energyenhancement.org
Osho - Christianity: The Deadliest Poison and Zen: The Antidote to All Poisons, Chapter 5: Turning lions into sheep, ON A RAINY DAY, MONK GAO VISITED YAKUSAN, WHO COMMENTED, TODAY IT'S QUITE HUMID. I WILL BEAT THIS DRUM, SAID GAO at energyenhancement.org
Osho - Christianity: The Deadliest Poison and Zen: The Antidote to All Poisons, Chapter 5: Turning lions into sheep, Question 1, THE CHRISTIAN CHURCH DEFENDS TRUTH, HONESTY, AND LOYALTY .... at energyenhancement.org
Osho - Christianity: The Deadliest Poison and Zen: The Antidote to All Poisons, Chapter 5: Turning lions into sheep, Question 2, COULD YOU TALK ABOUT THE DIFFERENCE BETWEEN A WORKAHOLIC AND SOMEONE WHO IS TOTAL IN THEIR WORK? at energyenhancement.org
Osho - Christianity: The Deadliest Poison and Zen: The Antidote to All Poisons, Chapter 6: Good soldiers of christ, ONCE, WHEN UNGAN WAS IN YAKUSAN'S PRESENCE, THE MASTER SAID TO HIM, WHAT DOES HYAKUJO OSHO USUALLY TEACH? at energyenhancement.org
Osho - Christianity: The Deadliest Poison and Zen: The Antidote to All Poisons, Chapter 6: Good soldiers of christ, Question 1, BODHIDHARMA TOOK ZEN FROM INDIA TO CHINA AND JAPAN; YOU HAVE BROUGHT IT BACK TO INDIA, COMPLETING THE CIRCLE. IS THERE SOME SIGNIFICANCE IN THIS? at energyenhancement.org
Osho - Christianity: The Deadliest Poison and Zen: The Antidote to All Poisons, Chapter 7: Not faith, but fear, UNGAN REMAINED WITH YAKUSAN FOR SOME TIME, THEN ONE DAY DECIDED TO LEAVE: HE EXPLAINED TO YAKUSAN THAT HE HAD MADE A VOW TO STAY WITH HYAKUJO at energyenhancement.org
Osho - Christianity: The Deadliest Poison and Zen: The Antidote to All Poisons, Chapter 7: Not faith, but fear, Question 1, IS THERE ANY AUTHENTICITY TO THE ZEN THAT EXISTS IN AMERICA AND EUROPE TODAY? at energyenhancement.org
Osho - Christianity: The Deadliest Poison and Zen: The Antidote to All Poisons, Chapter 8: Fictitious father, crackpot son, YAKUSAN ONCE ASKED HIS DISCIPLE, UNGAN, I HEARD THAT YOU KNOW HOW TO DEAL WITH THE LIONS -- IS THAT TRUE? at energyenhancement.org
Osho - Christianity: The Deadliest Poison and Zen: The Antidote to All Poisons, Chapter 8: Fictitious father, crackpot son, Question 1, ONE COULD IMAGINE THAT, BECAUSE CHRISTIANS ARE ANTI-LIFE, THEY WOULD CELEBRATE WHAT THEIR RELIGION TEACHES IS THE END OF LIFE. BUT EVEN DEATH -- AS WELL AS LIFE -- IS TABOO, ANOTHER REASON TO BE MISERABLE at energyenhancement.org