OSHO
CHRISTIANITY
Christianity: The Deadliest Poison and Zen: The Antidote to All Poisons
Chapter 5: Turning lions into sheep
Question 2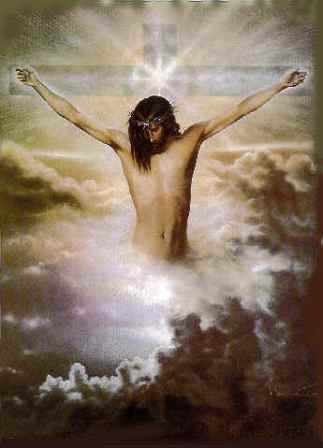 Energy Enhancement Enlightened Texts Christianity The Antidote to All Poisons
Question 2
Maneesha's question:
OUR BELOVED MASTER,
COULD YOU TALK ABOUT THE DIFFERENCE BETWEEN A WORKAHOLIC AND SOMEONE WHO IS TOTAL IN THEIR WORK?
Maneesha, the difference is very great. The workaholic is not total in his work. The workaholic is addicted to work, he cannot sit silently. He has to do something; whether it is needed or not, that is not the question.
Now in Japan they are trying more and more for robots to work in the factories, because the robot can work twenty-four hours a day, with no strikes, no trouble with the labor unions, not constantly asking for a raise in the wages, no holidays. Robots are not religious anyway! But the workers are absolutely against it -- and the government is only asking them to take one day off in seven.
In Japan, even on Sunday people work -- there is no holiday as such -- and people are resisting the government, there is great turmoil. They are not ready to take one holiday per week. They will be paid for it, what is the problem? They are addicted. They say, "What will we do at home? No, we don't want such trouble. At home there will be fighting with the wife, with the children -- and we are addicted to work.
"We will open the bonnet of the car, although everything is alright, and we will destroy the car by trying to refine the engine. We will open the television set and destroy it. We have already done it! Sometimes when a national holiday comes, we have done it -- destroyed our old grandfather clocks, and they were working perfectly well, but something had to be done!"
These are workaholics -- addicted to work just as people are addicted to drugs. Work is their drug. It keeps them engaged. It keeps them away from their worries, it keeps them away from their tensions. It keeps them just like any drug: it drowns your worries, tensions, anxieties, sufferings, Christianity, God, sin, hell -- everything is drowned. A miserable person suddenly starts laughing, enjoying.
You just go in a pub and see. A pub is a far more joyous place than a church. Everybody is laughing, enjoying, fighting, punching each other's noses, and when they get back home ... it is late in the night, they are staggering, falling on the road.
One man came home and he was trembling so much, so drunk he could not manage to open the lock, because the key and the lock ... The key was in one hand, the lock was in the other hand, and there was no meeting, no dialogue!
Finally, the policeman on the street saw the poor fellow, so he came. He said, "Can I help you?"
The drunk said, "Yes, just hold the house steady. There seems to be such a great earthquake!"
They have forgotten everything ... the world and its troubles and the third world war. But you can use anything as a drug -- just become addicted.
A few people are just chewing gum. You take their gum and see how miserable they become! Immediately they start thinking, "Life is useless. There is no meaning in life. Where is my chewing gum?"
The chewing gum keeps them engaged, and that's how cigarettes keep them engaged. That's how people go on gossiping with each other. That keeps them engaged. Nobody bothers whether it is true or false, that is not the point. The question is: How to keep engaged and away from yourself?
So the workaholics are against meditation. Every addiction is going to prevent you from becoming a meditator. All addictions have to be dropped.
But to be total in your work is a totally different thing. To be total in your work is not addiction, it is a kind of meditation. When you are totally in your work, your work has a possibility of perfection, you will have a joy arising out of a perfect work.
If you can be perfect and total in work, you can be total in no-work -- just sitting silently, totally silent. You know how to be total. You can close your eyes and you can be totally in. You know the secret of being total.
So to be total in work is helpful in meditation. The workaholic cannot meditate, he cannot sit silently even for a few minutes. He will fidget, he will change his position, he will do something or other -- look into this pocket or that pocket, and he knows that there is nothing in those pockets. He will take out his glasses, clean them, put them away, and he knows they are clean.
I have been traveling for twenty years around this country, continuously, on the train, on the plane, and I have seen people opening their suitcases, looking into them, closing the suitcase -- as if there was something to see. They are just at a loss what to do. They will open the window of the train, close the window, they will lie down, close their eyes, open their eyes.
I used to tell people in trains ... In India, if you are going from Bombay to Calcutta it will take forty-eight hours. I would enter into my air-conditioned coupe -- mostly I was alone, but once in a while there was somebody else, because the coupe can have two persons -- and I would immediately tell my name, my father's name, my grandfather's name, from where I come, without being asked. They would be shocked. I would say, "I am finishing my whole autobiography so that you need not ask anything."
And then I would sit and that man would look very strange .... He would say, "What kind of man ...?"
I would tell him, "Now keep quiet, I have told the whole autobiography, there is nothing more!" And I would sit and look at him -- forty-eight hours -- and whenever he would start opening his mouth I would say ... Then he would start doing things. He would read the same newspaper again from the very beginning, the name of the newspaper, to the very end, the publishers, the editors -- and once in a while he would look at me.
It happened many times that he would call the conductor and say, "I want to change from this compartment."
The conductor would say, "Why? You have a very good companion. I know him because he is continuously traveling. He is a nice man. You be here."
He would say, "It is not a question of a nice or a good man. He is too nice -- but please put me into some other compartment where there are people to talk to! This man is dangerous. He goes on staring at me without blinking, and I become afraid. I have taken three showers since the morning just for no reason at all. Just to avoid him I go into the bathroom; then I say, `It is better to take a shower. At least a few minutes will be passed.'"
But forty-eight hours ... and he would start seeing his insanity, that he is unnecessarily opening the window, closing the window, unnecessarily lying down, turning this side, that side -- and I am watching! Then he would sit down, then he would go on the upper berth. I would keep my hand up, so that he could see my hand, because I could not say it: "I am here! You go on doing all your insanities!"
These are the workaholics.
But a man who is total in his work is not a workaholic. He can be total -- in anything, he will be total. He will be total while he is sleeping, he will be total while he is going for a walk. He will be just a walker, nothing else -- no other thoughts, no other dreams, no other imaginations. Sleeping, he will simply sleep; eating, he will simply eat.
You don't do that. You are eating and your mind is doing hundreds of trips ....
I have been seeing -- in every bed there are never two people, but a great crowd. The husband is making love to his wife but he is thinking of Sophia Loren; the wife is not making love to her husband, she is making love to Muhammad Ali. In every bed you will find such a crowd! Nobody is total in any act, not even in love.
So be total in everything that you do or do not do. Be total -- then your whole life becomes a meditation.
Now it is time for Sardar Gurudayal Singh.
Grandpa Babblebrain is going deaf, so he is sitting on the couch watching the TV at full volume. Suddenly Boris, his wife and their kids all come bursting into the house, returning from their vacation in Hawaii.
"Hi, Grandpa," shouts Billy Babblebrain, jumping into the old man's lap. "We are back from our vacation!"
"What?" shouts Grandpa, holding his ear.
"We are back!" shouts Billy. "We saw that famous volcano!"
"What?" shouts Grandpa.
"VOLCANO!" shouts Billy. "You know, one of those things that belches and spits fire!"
"Oh, yes," says Grandpa, shaking his head. "I married one!"
Rambo Retard, the American, and Boris Bog, the Russian, are sitting in MacDonald's hamburger restaurant in Santa Fe, discussing communism.
"In America we have such freedom," claims Rambo Retard, stuffing his mouth with a cheeseburger. "For example, any man who wants to can walk right up to the steps of the White House and call President Bush an asshole!"
"Ah!" retorts Boris, the Russian. "We have equal freedom in Russia. Any man who wants to can walk right up to the steps of the Kremlin and call President Bush an asshole, too!"
It is quiet in the Kremlin, in Moscow, one morning, and Mikhail Gorbachev is just finishing his black bread toast when the phone rings.
"Hey, Mikey," comes the voice of George Bush on the other end. "You must come here right away -- I have something to show you!"
So Gorbachev finishes his breakfast, flies over to America, and arrives at the White House. He is escorted to George Bush's office, where Bush shows him a large black machine with three buttons sitting on a table.
"You must try this," says Bush. "It is our latest American technology. Just push one button."
Gorbachev steps forward with a big smile on his face, pushes the first button, and a giant red boxing glove springs out and POW! -- punches him on the nose.
Laughing, George Bush picks Gorbachev off the floor. "That was very good, Mikhail; now try button number two!"
Dazed, but still smiling, Gorbachev pushes the second button, and POW! -- a huge white boxing glove belts him on the nose, knocking him to the floor.
"Just great!" giggles Bush, lifting Gorbachev again. "Come on now, be a sport. Try number three!"
Stunned, but in the interest of friendship, Gorbachev pushes the third button. A massive blue boxing glove jumps out and POW! -- cracks Gorbachev on the chin.
An hour later when Gorbachev wakes up, he flies back home to Moscow.
Two weeks pass, and George Bush is in the bath, when he gets a phone call from the Kremlin.
"Hey, Georgie," says Gorbachev. "I have something you must see. Come right away!"
Bush gets into Air Force One, the presidential jet, and flies directly to Moscow. When he arrives at the Kremlin, Gorbachev excitedly shows him a huge black machine with two buttons sitting on his desk.
"Go on, George," says Gorbachev. "Try it! It is our latest technology."
Smiling nervously, Bush steps forward, touches the first button, and ducks his head to one side.
Nothing happens.
"Well, okay," says Gorbachev, "then try the second button."
Bush edges towards the machine, reaches out, touches the second button, and quickly leans back.
Again, nothing happens.
"Very good, Mikhail," laughs Bush. "I enjoyed that very much. But I am a busy man, and I must get back home to America!"
"America?" says Gorbachev. "What America?"
Nivedano ...
(drumbeat)
(gibberish)
Nivedano ...
(drumbeat)
Be silent ...
Close your eyes ... and feel the body completely frozen.
This is the right moment to look inwards. Gather your whole life energy, and your total consciousness. With an immense urgency you have to reach to the center of your being, just like an arrow.
Faster and faster, deeper and deeper ...
As you come closer to yourself,
a great silence descends over you.
A little closer and you can see flowers from the beyond
showering on you like rain.
A little deeper and you can see fountains of peace all around you. The coolness becomes cooler.
The moment you reach to the center, you are no more. You find for the first time your original face. I call that original face the buddha, the awakened one.
At this moment,
the Buddha Auditorium is filled with ten thousand buddhas.
At this moment
you are the most blessed people on the earth.
Just remember one thing:
at the center you can be only a witness.
Watch.
As a witness you are not the body.
Witness ... you are not the mind.
Witness ... you are not other subtle layers of astral bodies inside you. There are seven bodies inside you, very thin layers. Just go on watching: you are none of them.
And finally, witness that you are only a witness. This is your buddha nature. This is your ultimate nature.
To make the witnessing complete, Nivedano ...
(drumbeat)
Relax ...
But remember that you are only a witness, nothing else.
Silence gathers more and more around you.
This is the peace that has been called "the peace that passes understanding."
Slowly slowly your consciousness starts melting like ice. All separation from others dissolves. The Buddha Auditorium becomes an ocean of consciousness without any ripples ... utter silence, ultimate beauty, a feeling of divineness, of godliness, that you are one with the whole.
This whole cosmos is nothing but a womb, and we are all in it -- not separate, but utterly melted.
This is the first step of meditation: to reach to the center, to become the buddha.
The second step is very simple, I don't have to teach you. The second step depends on you. Whenever you want, you can take a jump from the buddha and disappear into the blue cosmos, opening your wings, flying to the ultimate freedom. This freedom is the final goal of all religiousness.
Gather as much experience of the center ... all the flowers, all the fragrances, all the juice that you can find only at the center.
It is your life, it is your love, it is your laughter.
And before Nivedano calls you, do one thing more. Persuade the buddha to come along with you. He has to become one with you, so much so that one day you are no more, only your ultimate nature, the buddha, remains.
First he will become your shadow; second, you will become his shadow. That day will be the greatest day of celebration in your life.
Nivedano ...
(drumbeat)
Come back ...
But come back as buddhas, with the same peace, the same silence, the same grace, the same blissfulness. Sit down for a few seconds, just to remind yourself of the golden path that you have traveled, the great experience that you have gone through.
And see? -- the buddha is coming closer and closer to you every day, inch by inch. He is just behind you. One day you will be behind him.
Remember around the clock that essentially you are a buddha. Behave as a witness, with great grace. And by and by, even your ordinary activities of day-to-day life will become divine.
Unless we can transform the mundane into the sacred, your meditation is not complete, is not perfect.
To be here now,
to be totally here now, and you are the buddha,
the ultimate perfection humanity has ever achieved.
You have the same potential, the same height and the same depth. It is only a question of taking the challenge and exploring your own inner sky, and you will be surprised.
Outside you have been a beggar -- even the richest man is a beggar because he still wants more. When you get settled at the center, for the first time you are an emperor, because everything is fulfilled. There is no desire for more, there is no desire at all, but a pure isness, a transparent isness.
Here you will find the truth.
Here you will find the beauty.
Here you will find the meaning of godliness -- and you don't have to defend them. They are eternal, they have always been here now, only you have not looked in.
Okay, Maneesha?
Next: Chapter 6: Good soldiers of christ
Energy Enhancement Enlightened Texts Christianity The Antidote to All Poisons
Chapters:
Osho - Christianity: The Deadliest Poison and Zen: The Antidote to All Poisons, Chapter 1: The opium of the people, ON ONE OCCASION, YAKUSAN WROTE DOWN THE CHINESE CHARACTER SIGNIFYING BUDDHA, AND ASKED HIS DISCIPLE, DOGO: WHAT IS THIS LETTER? at energyenhancement.org
Osho - Christianity: The Deadliest Poison and Zen: The Antidote to All Poisons, Chapter 1: The opium of the people, IF THE TRUTH IS ONE, THEN WHY DO ALL THE MASTERS, ALL THE AWAKENED ONES, SPEAK IN DIFFERENT WAYS? SOMETIMES IT EVEN LOOKS AS IF THEY ARE CONTRADICTORY at energyenhancement.org
Osho - Christianity: The Deadliest Poison and Zen: The Antidote to All Poisons, Chapter 1: The opium of the people, IF THE TRUTH IS ONE, THEN WHY DO ALL THE MASTERS, ALL THE AWAKENED ONES, SPEAK IN DIFFERENT WAYS? SOMETIMES IT EVEN LOOKS AS IF THEY ARE CONTRADICTORY at energyenhancement.org
Osho - Christianity: The Deadliest Poison and Zen: The Antidote to All Poisons, Chapter 2: Service with a smile, THERE WAS A MONK WHO HAD STAYED WITH YAKUSAN FOR THREE YEARS AND SERVED AS THE HEAD COOK. ONCE, YAKUSAN ASKED HIM, HOW LONG HAVE YOU BEEN HERE? at energyenhancement.org
Osho - Christianity: The Deadliest Poison and Zen: The Antidote to All Poisons, Chapter 2: Service with a smile, Question 1, CANNOT WE DISAGREE WITH YOU? CANNOT WE CRITICIZE YOU? at energyenhancement.org
Osho - Christianity: The Deadliest Poison and Zen: The Antidote to All Poisons, Chapter 2: Service with a smile, Question 2, IS IT BECAUSE OF A REFUSAL TO ENCOUNTER THE REALITY OF DEATH THAT THERE IS A RELUCTANCE TO MEDITATE? at energyenhancement.org
Osho - Christianity: The Deadliest Poison and Zen: The Antidote to All Poisons, Chapter 3: The sword and the lotus, YAKUSAN TALKED WITH MEIKEI OSHO AND LATER TOLD UNGAN: MEIKEI WAS ONCE A GOVERNMENT SUPERINTENDENT IN HIS PAST LIFE at energyenhancement.org
Osho - Christianity: The Deadliest Poison and Zen: The Antidote to All Poisons, Chapter 3: The sword and the lotus, Question 1, Why are you wasting your time sitting here, doing nothing? at energyenhancement.org
Osho - Christianity: The Deadliest Poison and Zen: The Antidote to All Poisons, Chapter 3: The sword and the lotus, Question 2, ARE THERE CERTAIN CONDITIONINGS -- SUCH AS GUILT, FEAR, JEALOUSY -- THAT ARE NOT PECULIAR TO CHRISTIANITY ALONE BUT HAVE BEEN ENDORSED BY ALL RELIGIONS, IN ALL CULTURES SINCE TIME IMMEMORIAL? at energyenhancement.org
Osho - Christianity: The Deadliest Poison and Zen: The Antidote to All Poisons, Chapter 4: This you call civilazation?, ONCE, WHEN YAKUSAN WAS RECITING A SUTRA, A MONK ASKED HIM: YOU DON'T USUALLY ALLOW US TO RECITE SUTRAS. WHY DO YOU YOURSELF RECITE A SUTRA? at energyenhancement.org
Osho - Christianity: The Deadliest Poison and Zen: The Antidote to All Poisons, Chapter 4: This you call civilazation?, Question 1, A VISITOR HERE OBSERVED THAT THERE IS AN AGELESSNESS IN THE PEOPLE AROUND YOU. WHAT IS THE EXPLANATION FOR THIS? at energyenhancement.org
Osho - Christianity: The Deadliest Poison and Zen: The Antidote to All Poisons, Chapter 5: Turning lions into sheep, ON A RAINY DAY, MONK GAO VISITED YAKUSAN, WHO COMMENTED, TODAY IT'S QUITE HUMID. I WILL BEAT THIS DRUM, SAID GAO at energyenhancement.org
Osho - Christianity: The Deadliest Poison and Zen: The Antidote to All Poisons, Chapter 5: Turning lions into sheep, Question 1, THE CHRISTIAN CHURCH DEFENDS TRUTH, HONESTY, AND LOYALTY .... at energyenhancement.org
Osho - Christianity: The Deadliest Poison and Zen: The Antidote to All Poisons, Chapter 5: Turning lions into sheep, Question 2, COULD YOU TALK ABOUT THE DIFFERENCE BETWEEN A WORKAHOLIC AND SOMEONE WHO IS TOTAL IN THEIR WORK? at energyenhancement.org
Osho - Christianity: The Deadliest Poison and Zen: The Antidote to All Poisons, Chapter 6: Good soldiers of christ, ONCE, WHEN UNGAN WAS IN YAKUSAN'S PRESENCE, THE MASTER SAID TO HIM, WHAT DOES HYAKUJO OSHO USUALLY TEACH? at energyenhancement.org
Osho - Christianity: The Deadliest Poison and Zen: The Antidote to All Poisons, Chapter 6: Good soldiers of christ, Question 1, BODHIDHARMA TOOK ZEN FROM INDIA TO CHINA AND JAPAN; YOU HAVE BROUGHT IT BACK TO INDIA, COMPLETING THE CIRCLE. IS THERE SOME SIGNIFICANCE IN THIS? at energyenhancement.org
Osho - Christianity: The Deadliest Poison and Zen: The Antidote to All Poisons, Chapter 7: Not faith, but fear, UNGAN REMAINED WITH YAKUSAN FOR SOME TIME, THEN ONE DAY DECIDED TO LEAVE: HE EXPLAINED TO YAKUSAN THAT HE HAD MADE A VOW TO STAY WITH HYAKUJO at energyenhancement.org
Osho - Christianity: The Deadliest Poison and Zen: The Antidote to All Poisons, Chapter 7: Not faith, but fear, Question 1, IS THERE ANY AUTHENTICITY TO THE ZEN THAT EXISTS IN AMERICA AND EUROPE TODAY? at energyenhancement.org
Osho - Christianity: The Deadliest Poison and Zen: The Antidote to All Poisons, Chapter 8: Fictitious father, crackpot son, YAKUSAN ONCE ASKED HIS DISCIPLE, UNGAN, I HEARD THAT YOU KNOW HOW TO DEAL WITH THE LIONS -- IS THAT TRUE? at energyenhancement.org
Osho - Christianity: The Deadliest Poison and Zen: The Antidote to All Poisons, Chapter 8: Fictitious father, crackpot son, Question 1, ONE COULD IMAGINE THAT, BECAUSE CHRISTIANS ARE ANTI-LIFE, THEY WOULD CELEBRATE WHAT THEIR RELIGION TEACHES IS THE END OF LIFE. BUT EVEN DEATH -- AS WELL AS LIFE -- IS TABOO, ANOTHER REASON TO BE MISERABLE at energyenhancement.org