OSHO
CHRISTIANITY
Christianity: The Deadliest Poison and Zen: The Antidote to All Poisons
Chapter 4: This you call civilization?
Question 1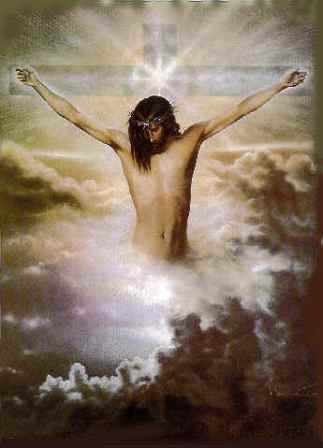 Energy Enhancement Enlightened Texts Christianity The Antidote to All Poisons
Question 1
Maneesha has asked a question:
OUR BELOVED MASTER,
A VISITOR HERE OBSERVED THAT THERE IS AN AGELESSNESS IN THE PEOPLE AROUND YOU. WHAT IS THE EXPLANATION FOR THIS?
Maneesha, the explanation is very simple. I have never felt my age. I still feel like a child. As I close my eyes I don't see any difference in my innocence, in my mischievousness. I am the only rascal saint in the whole world.
I sometimes wonder whether I am aging or not. My beard has become white, but it is not because of my age. It is due to the courtesy of President Ronald Reagan's poison. One of the symptoms of the poison thallium that he has given to me is that it turns your hair white. It would have turned ten years later, but he helped me, he saved ten years. He has given me a beautiful beard. The whole credit goes to him!
When I look into the mirror, into my eyes, I see the same eyes I have always seen from my very childhood. I close my eyes, I look inside, and I am the same -- just ageless.
That's why I go on forgetting how long I have been speaking to you. Last night, it was really too much! I have a watch, but I don't want to offend you so I don't look at it. Looking at a watch means I am tired of you. I am never tired.
On the way back, Anando and Avesh said that "This was the record!"
I said to myself, "Just wait! Someday it will be the record!"
It is true, Maneesha, it is an ageless campus. Here the old are just as innocent as the children, or even more so -- because your inner being is ageless. Once you come in touch with it, it is timeless, it never grows old or young or anything. It is just the same from eternity to eternity. Once you start coming closer and closer to your eternity, a certain agelessness starts radiating from your eyes, from your faces.
And the person who observed this must have a very clear vision.
I can see it happening: you are becoming every day younger. Sometimes I wonder, if everybody becomes too young, it will be very difficult to explain to them the sutras!
It is time for Sardar Gurudayal Singh ....
Pope the Polack gets an invitation from the Chinese government to spend twenty million dollars on a ten-day tour of China. He is the first pope ever to make the trip to China, and is amazed to find that nobody there knows anything about Christianity. The Polack pope makes a great effort to explain to Prime Minister Wu, his host -- who speaks little English -- something of the basics of Christianity.
"You know," says Pope the Polack, spreading his arms wide, and rolling his eyes, "you must have heard about it -- man-die-on-cross!"
"Ah! Velly good!" replies Wu. "Yes, me see the movie!"
Jose, the Peruvian farmer, has a donkey called Pedro. One day he lends Pedro to his mother-in-law, Mama Enchilada. That evening, when Jose goes to collect Pedro, he finds that the donkey has managed to kick his mother-in-law down the village well. The next day, at Mama Enchilada's funeral, the entire male population of the village flocks to the church. After the ceremonies, Father Gonzalez approaches Jose and says, "Your mother-in-law must have been liked very much. I have never seen so many people in my church."
"Ah!" says Jose, "they did not come to bury Mama Enchilada -- they came to borrow Pedro!"
Unsuspected by the American public, President George Bush has a grave problem. He has secretly been going to see Doctor Mindbender, the White House psychiatrist, for some intense therapy. One morning, George Bush is lying on the shrink's couch, just babbling away.
"I am a nice man, really I am," says George, in his best TV voice. "I am the ex-director of the CIA. I have a college degree; I am a respectable, quiet family man. I lead an unblemished life. I always contribute to Mother Teresa's charity fund, and I often visit Father Fungus to have a heart-to-heart chat. I have nothing to reproach myself with, yet I keep having this disturbing delusion, this nagging feeling, that I am a violent mass murderer."
"Hmmmm," says Doctor Mindbender, as he quietly locks the door, and pulls down the blinds. "You must not worry, George. This is quite common among many mild-mannered, quiet people like yourself. But before we proceed, would you mind putting down your sub-machine gun?"
Do you get it? -- you will get it in the middle of the night!
Nivedano ...
(drumbeat)
(gibberish)
Nivedano ...
(drumbeat)
Be silent ...
Keep your eyes closed.
Feel your body to be completely frozen.
This is the right moment to enter in.
Gather your whole life force. Collect your total consciousness, with an immense urgency as if this moment is going to be your last moment, then rush towards the center as fast as possible.
As you go deeper a great silence descends over you. A little deeper and fountains of peace start bringing your whole inner space to a coolness you have never known before.
Deeper still, and you will see for the first time your real nature -- the buddha, the awakened one -- and around the awakened one, all is ecstasy, all is joy, all is blissfulness.
Just remember one thing, just the one thing that is the only quality of the buddha -- witnessing.
Witness that you are not the body.
Witness that you are not the mind.
Witness that you are not the other subtle bodies, layer upon layer. You are only a witness, nothing else.
The moment you are simply a witness, you are a buddha.
This buddha has been hiding deep within you for millions of lives. He has to be brought out. He has to change your whole life. He has to bring his grace to your gestures, beauty to your eyes, agelessness to your being, to your feeling. But first make sure that you are simply a witness.
Being simply a witness you are at the highest peak of consciousness, and when you are at the highest peak of consciousness, from there you can look at the deepest depth of your being -- the very abysmal depth. You have moved from a horizontal into a vertical being.
To me the vertical being is the superman, the new man which is going to come into the world if the world is to survive. The horizontal man is going out of date; it has lived long enough. Now comes the age -- the new age -- for the vertical man to appear on the horizon.
I want my people to be the first vertical people -- the highest and deepest together.
To make your witnessing more clear, Nivedano ...
(drumbeat)
Relax ... Let go ... But only remember you are a witness.
Slowly slowly, by and by, your consciousness starts melting like ice into the ocean.
I can see around me ten thousand buddhas melting into an ocean. Gautama the Buddha Auditorium has become an ocean without any ripples -- such peace, such silence, such isness transforms you.
Only this isness creates wisdom in you.
Wisdom is a shadow of meditation. In fact, all so-called virtues, without meditation, are fake. With meditation, authentic virtues start arising all over your inner space.
You have to face a tremendous revolution.
You become a garden, and all kinds of flowers, strange unworldly fragrances, fill your inner space. To me, to know this space is to know godliness. I call godliness, the buddha.
Now, before Nivedano calls you back, collect as much experience of the center, as much juice ... drink of it. Collect all the wildflowers of the beyond. You have to bring them back. They have to become slowly slowly your blood, your bones, your very marrow.
And persuade the buddha. He is coming every day, inch by inch, closer to you. It is your nature. He has to come to the surface just like a lotus flower comes from the dirty mud, rises above the mud, above the water, and opens its petals to a new sunrise.
You are all facing a great dawn, very close. You are the most blessed people at this moment on the earth. The whole of humanity is entangled with trivia, useless furniture.
To me, according to my experience, this is the only religiousness there is.
Nivedano ...
(drumbeat)
Come back ... But come back with the joy, with the silence, with the serenity. Sit down for a few moments just to recollect the golden path you have traveled -- and look just behind you: the buddha has come closer to you.
First he will be a shadow behind you, and then you will be a shadow behind him. That will be the greatest blissful day in your life.
Yakusan says, "Isness is my business."
That is my business also. That has been the business of all the buddhas -- a single business, bringing people to isness, to here and now, and the doors are flung open to all the mysteries and all the miracles of existence.
Okay, Maneesha?
Yes, Beloved Master.
Next: Chapter 5: Turning lions into sheep
Energy Enhancement Enlightened Texts Christianity The Antidote to All Poisons
Chapters:
Osho - Christianity: The Deadliest Poison and Zen: The Antidote to All Poisons, Chapter 1: The opium of the people, ON ONE OCCASION, YAKUSAN WROTE DOWN THE CHINESE CHARACTER SIGNIFYING BUDDHA, AND ASKED HIS DISCIPLE, DOGO: WHAT IS THIS LETTER? at energyenhancement.org
Osho - Christianity: The Deadliest Poison and Zen: The Antidote to All Poisons, Chapter 1: The opium of the people, IF THE TRUTH IS ONE, THEN WHY DO ALL THE MASTERS, ALL THE AWAKENED ONES, SPEAK IN DIFFERENT WAYS? SOMETIMES IT EVEN LOOKS AS IF THEY ARE CONTRADICTORY at energyenhancement.org
Osho - Christianity: The Deadliest Poison and Zen: The Antidote to All Poisons, Chapter 1: The opium of the people, IF THE TRUTH IS ONE, THEN WHY DO ALL THE MASTERS, ALL THE AWAKENED ONES, SPEAK IN DIFFERENT WAYS? SOMETIMES IT EVEN LOOKS AS IF THEY ARE CONTRADICTORY at energyenhancement.org
Osho - Christianity: The Deadliest Poison and Zen: The Antidote to All Poisons, Chapter 2: Service with a smile, THERE WAS A MONK WHO HAD STAYED WITH YAKUSAN FOR THREE YEARS AND SERVED AS THE HEAD COOK. ONCE, YAKUSAN ASKED HIM, HOW LONG HAVE YOU BEEN HERE? at energyenhancement.org
Osho - Christianity: The Deadliest Poison and Zen: The Antidote to All Poisons, Chapter 2: Service with a smile, Question 1, CANNOT WE DISAGREE WITH YOU? CANNOT WE CRITICIZE YOU? at energyenhancement.org
Osho - Christianity: The Deadliest Poison and Zen: The Antidote to All Poisons, Chapter 2: Service with a smile, Question 2, IS IT BECAUSE OF A REFUSAL TO ENCOUNTER THE REALITY OF DEATH THAT THERE IS A RELUCTANCE TO MEDITATE? at energyenhancement.org
Osho - Christianity: The Deadliest Poison and Zen: The Antidote to All Poisons, Chapter 3: The sword and the lotus, YAKUSAN TALKED WITH MEIKEI OSHO AND LATER TOLD UNGAN: MEIKEI WAS ONCE A GOVERNMENT SUPERINTENDENT IN HIS PAST LIFE at energyenhancement.org
Osho - Christianity: The Deadliest Poison and Zen: The Antidote to All Poisons, Chapter 3: The sword and the lotus, Question 1, Why are you wasting your time sitting here, doing nothing? at energyenhancement.org
Osho - Christianity: The Deadliest Poison and Zen: The Antidote to All Poisons, Chapter 3: The sword and the lotus, Question 2, ARE THERE CERTAIN CONDITIONINGS -- SUCH AS GUILT, FEAR, JEALOUSY -- THAT ARE NOT PECULIAR TO CHRISTIANITY ALONE BUT HAVE BEEN ENDORSED BY ALL RELIGIONS, IN ALL CULTURES SINCE TIME IMMEMORIAL? at energyenhancement.org
Osho - Christianity: The Deadliest Poison and Zen: The Antidote to All Poisons, Chapter 4: This you call civilazation?, ONCE, WHEN YAKUSAN WAS RECITING A SUTRA, A MONK ASKED HIM: YOU DON'T USUALLY ALLOW US TO RECITE SUTRAS. WHY DO YOU YOURSELF RECITE A SUTRA? at energyenhancement.org
Osho - Christianity: The Deadliest Poison and Zen: The Antidote to All Poisons, Chapter 4: This you call civilazation?, Question 1, A VISITOR HERE OBSERVED THAT THERE IS AN AGELESSNESS IN THE PEOPLE AROUND YOU. WHAT IS THE EXPLANATION FOR THIS? at energyenhancement.org
Osho - Christianity: The Deadliest Poison and Zen: The Antidote to All Poisons, Chapter 5: Turning lions into sheep, ON A RAINY DAY, MONK GAO VISITED YAKUSAN, WHO COMMENTED, TODAY IT'S QUITE HUMID. I WILL BEAT THIS DRUM, SAID GAO at energyenhancement.org
Osho - Christianity: The Deadliest Poison and Zen: The Antidote to All Poisons, Chapter 5: Turning lions into sheep, Question 1, THE CHRISTIAN CHURCH DEFENDS TRUTH, HONESTY, AND LOYALTY .... at energyenhancement.org
Osho - Christianity: The Deadliest Poison and Zen: The Antidote to All Poisons, Chapter 5: Turning lions into sheep, Question 2, COULD YOU TALK ABOUT THE DIFFERENCE BETWEEN A WORKAHOLIC AND SOMEONE WHO IS TOTAL IN THEIR WORK? at energyenhancement.org
Osho - Christianity: The Deadliest Poison and Zen: The Antidote to All Poisons, Chapter 6: Good soldiers of christ, ONCE, WHEN UNGAN WAS IN YAKUSAN'S PRESENCE, THE MASTER SAID TO HIM, WHAT DOES HYAKUJO OSHO USUALLY TEACH? at energyenhancement.org
Osho - Christianity: The Deadliest Poison and Zen: The Antidote to All Poisons, Chapter 6: Good soldiers of christ, Question 1, BODHIDHARMA TOOK ZEN FROM INDIA TO CHINA AND JAPAN; YOU HAVE BROUGHT IT BACK TO INDIA, COMPLETING THE CIRCLE. IS THERE SOME SIGNIFICANCE IN THIS? at energyenhancement.org
Osho - Christianity: The Deadliest Poison and Zen: The Antidote to All Poisons, Chapter 7: Not faith, but fear, UNGAN REMAINED WITH YAKUSAN FOR SOME TIME, THEN ONE DAY DECIDED TO LEAVE: HE EXPLAINED TO YAKUSAN THAT HE HAD MADE A VOW TO STAY WITH HYAKUJO at energyenhancement.org
Osho - Christianity: The Deadliest Poison and Zen: The Antidote to All Poisons, Chapter 7: Not faith, but fear, Question 1, IS THERE ANY AUTHENTICITY TO THE ZEN THAT EXISTS IN AMERICA AND EUROPE TODAY? at energyenhancement.org
Osho - Christianity: The Deadliest Poison and Zen: The Antidote to All Poisons, Chapter 8: Fictitious father, crackpot son, YAKUSAN ONCE ASKED HIS DISCIPLE, UNGAN, I HEARD THAT YOU KNOW HOW TO DEAL WITH THE LIONS -- IS THAT TRUE? at energyenhancement.org
Osho - Christianity: The Deadliest Poison and Zen: The Antidote to All Poisons, Chapter 8: Fictitious father, crackpot son, Question 1, ONE COULD IMAGINE THAT, BECAUSE CHRISTIANS ARE ANTI-LIFE, THEY WOULD CELEBRATE WHAT THEIR RELIGION TEACHES IS THE END OF LIFE. BUT EVEN DEATH -- AS WELL AS LIFE -- IS TABOO, ANOTHER REASON TO BE MISERABLE at energyenhancement.org