OSHO
CHRISTIANITY
Christianity: The Deadliest Poison and Zen: The Antidote to All Poisons
Chapter 1: The opium of the people
Question 2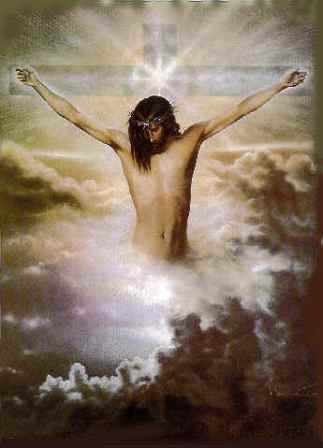 Energy Enhancement Enlightened Texts Christianity The Antidote to All Poisons
Question 2
A question from Maneesha:
OUR BELOVED MASTER,
YOUR MASTERLINESS LAST NIGHT WAS AWE-INSPIRING.
IT SEEMS IRONICAL, BUT DOES THE DISCIPLE ONLY REALLY COMPREHEND THE MASTER'S COMPASSION WHEN HE IS ENLIGHTENED AND THUS NO LONGER SO DEPENDENT ON IT?
Maneesha, here nobody is dependent on me. You want to be dependent, but I won't allow it. It is because of your desire to be dependent that you have created organized religions. You have become enslaved by all kinds of churches, cults and creeds, because of your desire to be dependent. It is a father-fixation, in the terms of psychoanalysis, because the child is so dependent on the mother and the father.
If it is a boy, he becomes fixed on the mother, and that is a great trouble. If it is a girl, she becomes fixed on the father. Every girl her whole life will be trying to find a father-figure in her husband -- and that is impossible. Nothing is being repeated. You cannot find your father as a husband. Hence, every woman is frustrated, no husband seems to be right. Every man is disappointed -- because no woman is going to be your mother.
Now, it is a very strange problem. The husband is trying to find his mother in the wife, the wife is trying to find her father in the husband. There is constant struggle, fight. Marriage is hellfire.
How do people manage to live together? It is a miracle. Because they are miserable as a husband, as a wife, they have to find some consolation somewhere else -- in God, in the priest.
It is not without any reason that Christian priests are called "father" -- even Catholic priests. Do you see the contradiction? They are unmarried, and you call them father. Now they are trying to find mothers, to become really fathers, but the Vatican is against it.
Why do you call God, "the Father"? And there are Mother Goddesses also ....
These are fixations of childhood. You were dependent then. How long are you going to be parasites on your parents? Twenty-five years ... Up to the time you become a Ph.D. from the university, you are a parasite. The father and mother want you to be independent -- now it is time! -- but in twenty-five years without being aware of it they have taught only one thing: be dependent.
Now you are thrown into the world. Your whole psychology demands somebody to be your savior -- a Jesus. You are ready to become sheep, some shepherd is needed -- somebody to console you, "Don't be worried. Just believe in me and I will save you. I will take care of you."
Some God is needed who is omnipotent; he has to be, otherwise how will he take care of so many billions of people? He has to be all-knowing, present everywhere -- omnipotent, all-powerful; omniscient, all-knowing; omnipresent, everywhere available. This is our desire. And the priest certainly exploits humanity because of this dependence. The priest consoles.
Karl Marx was right when he said that religion is the opium of the people. The organized so-called religions are certainly the opium of the people.
I will not call religiousness the opium of the people. That is a totally different phenomenon. No God, no fathers, no priest, no rabbi -- you are standing on your own feet. Your trust is in existence itself -- no mediator.
Maneesha, my whole effort is that you should not be dependent on me, whether you are enlightened or not. If you are not enlightened, it is needed even more -- no dependence -- because a dependent person is spiritually a slave, and a slave has no right to become enlightened.
You have to declare your independence, your freedom, even while you are not enlightened, because this freedom, this independence will pave the path towards enlightenment.
Of course, after enlightenment there is no need to be dependent. Because there is no need to be dependent, you can be grateful, you can have compassion, and you can understand the compassion of the master. It is difficult in your darkness, in your unconsciousness, to understand compassion and love.
But that should not be your concern at this moment. At this moment, your sole concern is meditation. Go deeper into meditation and you will find compassion, and you will find understanding of compassion. You will find freedom, and you will find that freedom does not mean ungratefulness, unthankfulness.
There is no need to show it; your heart will beat with it, your heart will continuously ring a bell of great blissfulness, benediction, and of gratitude for the master. But it is not dependence.
No master who is authentic will ask your surrender, your commitment. These are the frauds who ask your surrender, who ask your commitment, who ask that "You have to be under my control, under my instructions. You cannot leave the fold."
This is not a fold, this is purely a gathering of individuals. It is not a society, neither is it a club, nor a church. It is not an organization.
I love to share! -- and you are thirsty, and I have enough water to share with you. Because I know the secret, the more I share the more I have, so I am not a loser -- and you will be gaining deeper and deeper insights into existence and its mysteries.
But there is no question of any dependence on me. I am just your friend. It is your love if you call me your master. You are not commanded to call me your master. You can call me your friend, you can even ask the question without addressing me. The address is not the point.
You are related to me in deep love, without any conditions -- either from your side or from my side.
I have to explain it to you.
Whenever you make somebody dependent on you, you also become dependent on that person. Have you ever thought about it, that dependence is a mutual phenomenon? The master of a slave is also a slave of the slave. The leader of the people is also a follower of the people. The leader is continuously looking where the masses are going; he jumps ahead, to remain the leader. He goes on saying what the masses want to hear, and whether that is harmful or poisonous does not matter. Whatever the masses want to hear, he goes on saying it.
Never make anybody dependent on you -- your wife, your husband, your children -- because the more you make them dependent on you, the more you are becoming dependent on them. Allow freedom to your wife, to your husband, to your children. Help them to be independent, and that will help you to be independent of them.
And if we can teach independence and freedom to people, all fictions in religion will disappear.
I have heard ...
One rabbi and one Christian bishop were very friendly. They used to go to the golf course together. They had made arrangements for the coming Sunday, but the bishop said, "There is one difficulty. If many more people come for confession I will be late. I will do it as quick as possible; you wait just in front of the church."
The rabbi was waiting and waiting and waiting, and it was getting late. Finally he got out of his car and went from the back door into the church to the confessional booth, where the bishop was listening to the confessions of people, and giving them punishments.
The rabbi said, "We are getting late, and there is a long queue; it won't be finished by the evening. So I propose one thing: just let me see how the confession is being done. You do just two cases, and then you go and get ready, and I will finish this whole lot within minutes!"
The bishop said, "That's great!" -- so he showed him how.
One person said, "I have committed a rape."
The bishop said, "Ten dollars in the charity box, and five Hail Marys."
The rabbi said, "That's enough! You go and get ready" -- and he sat in the bishop's chair.
There is a curtain and a small window so the identity of the person is not known, only the voice is heard.
Another man came, and he said, "I too have committed a rape."
The rabbi said, "Twenty dollars into the charity box, and five Hail Marys."
The man said, "The rates have gone higher within seconds! I heard ... just now you have told the other person to give only ten dollars and five Hail Marys, and suddenly you are telling me twenty dollars?"
The rabbi said, "Don't be worried, my son. Ten dollars are in advance. You can commit one rape more, no need to confess. I am in a hurry, just pass on." And he finished the whole queue within minutes. He did not hear what they were saying; he said, "I already know. Rape, theft, murder -- what else can you do? So just name the crime, don't describe it to me, don't go into details. I don't have much time. Just say, `Murder'; ten Hail Marys and thirty dollars in the charity box, and get lost!"
The Christians thought, "It is very strange. Our bishop never behaved like this!"
But by the time the bishop came he could not believe it. The booth was empty.
The rabbi said, "This is a small business, but you are doing well. In the synagogue we don't have such an institution. This is absolutely against economic progress! I will try to start confession in the synagogue."
But all the rabbis said, "Nonsense. That is Christian, that cannot be done here."
So he went to meet the chief rabbi, and he told him, "They are doing so much business. And Jesus was a Jew. He was born a Jew, he lived a Jew, he died a Jew; he was never a Christian. He was our son! We should be the inheritors of all his business."
The chief rabbi said, "Cool down." His assistant was also present. The chief said, "We do business in a different way. Look at me: my synagogue is the most ultra-modern."
Both the rabbis said, "What do you mean?"
He said, "I allow people to smoke cigarettes, or bring bottles of wine or beer -- whatever they prefer. Everything inside the synagogue becomes holy. So people are coming ... the synagogue is packed."
The assistant said, "I have never told you, but I am doing better. I allow them to bring their girlfriends also -- or boyfriends, as the case may be. And all these things are ordinary, beer and wine and cigarettes -- that's okay. They can even make love, because that is what our basic teaching is: love -- and not only your wife, but also your neighbor's wife: love! So there is such a crowd, and people are queueing outside, so we have to run the synagogue in shifts! Inside the synagogue everything is holy."
The third man, who had come to find business, said, "I have understood. Now I am going to do something even better."
They said, "What will you do?"
He said, "I am going to put a board in front of the synagogue that on every Jewish holiday the synagogue will be closed. Let people enjoy! That is the basic principle -- enjoyment. And for this enjoyment I am going to charge. I am giving them one holiday completely -- no sermons, no sitting in the cold seats, that is unnecessary trouble for people. So they have to pay, and the synagogue will be closed on all Jewish holidays. It will be open otherwise -- but only on Jewish holidays would the Jews come; on other days, nobody comes."
Religion has become a business -- all religions -- and it has become a business because you are searching dependence. Now, giving ten dollars and saying five Hail Marys, you feel unburdened -- unburdened to commit another rape. It is cheap.
And that's why the pope says, "Don't communicate directly with God, it is a sin!" Obviously it is a sin, because how will the priest live? How will the Vatican bank live? Its turnover is perhaps the greatest of any bank: one hundred billion dollars per year -- and all the money is heroin money.
The Italian government has issued an arrest warrant for the bishop who was running the bank. They turn black money into white, it is the biggest mafia. But the Vatican, although just eight square miles, is a sovereign country, and the pope is not only the head of the Catholic church, he is also the head of the Vatican sovereign country, just eight square miles. The Italian government cannot enter there. So they were just waiting for that manager to come out -- but he would not come out once he knew.
And do you know what the pope has done to him? Rather than delivering him to the Italian government, because he is committing the greatest crime, and the pope goes on speaking against drugs and his bank is dealing only in drugs ... All the money that he is spending on his tours ...
When the pope went to Australia, he spent eight million dollars. Just before him the queen of England had gone there, and she spent only two million dollars. From where is this money coming?
Rather than giving him to the Italian government, he has made the bishop a cardinal, promoted him because he is the source of money.
It is true not only about the Catholic church, it is the situation with all religions. But why do people give? They need consolation, they need somebody to look up to, somebody who can promise them that they will be saved from hell and hellfire.
Here, in this place, you have to learn to be dependent only on you. Just search out your own sources. I can help you to be free, free from everybody, including me, because I think freedom is the ultimate value.
Now it is time for Sardar Gurudayal Singh.
Sardar Gurudayal Singh has a special time (SARDARJI GIVES A SPECIAL WHOOP AT THIS, AND EVERYBODY LAUGHS WITH HIM) because he is a special man. (SARDARJI RELEASES AN EVEN LONGER "WHOOOOOOO!" ACCOMPANIED BY MORE LAUGHTER.)
His speciality is -- there are many new guests so I want to tell them -- that he is the only man in the whole world who laughs before the joke is told!
And these jokes have a certain spiritual purpose. We have been serious .... (SARDARJI PUNCTUATES AGAIN.) Before going into meditation, you have to calm down, relax, laugh, forget all about religion .... (THIS TIME, SARDARJI REALLY ENJOYS!)
It is a dark and stormy day at the Vatican. The bells are tolling ominously, as inside, on his deathbed, lies Pope the Polack, breathing his last.
At the bedside there is a crowd of bishops, cardinals, priests and other homosexuals, moaning and chanting. Cardinal Cats-ass is crying his eyes out, as he is bent over the pope's face.
"Ah! Don't be upset," gasps Pope the Polack. "Don't cry. The Vatican council will surely find a great man to take my place. As a matter of fact, I am sure he will do much better than me."
"But," whimpers Catsass, "that is just what they promised us last time!"
Dan Quayle, the vice president of America, gets called into George Bush's office one morning.
"Dan," says Bush, handing him a box of business cards, "Dan, these are your personal vice-presidential business cards. They help you to remember who you are."
"Gee! Thanks, Mister Bush!" says Quayle. "I shall always treasure them!"
"No, Dan," says Bush. "You use them ... these cards are to influence people and show them how important you are."
"Gee! Thanks, Mister Bush!" says Quayle. "I guess I really am important now!"
"Right, Dan!" says Bush. "Now I want you to get out there and help the American farmers. Go out and visit some farms, Dan. Just show them your card, Dan, and they will be able to get things done! Take the bull by the horns, Dan!"
"Gee! Okay, Mister Bush," says Quayle. "Here I go!" And he walks out.
Some time later, Dan Quayle finds himself at old Farmer Zeke's place in Georgia.
He drives into the farmyard to find old Zeke puffing on his pipe and leaning up against the railing. The old farmer can recognize an idiot when he sees one, and he refuses to let Quayle look around the farm. So Dan Quayle reaches into his pocket and pulls out his business card. Zeke inspects the card closely.
"What is this?" he asks.
"Well," explains Quayle. "Mister Bush said, `Just show them your card and then you will be able to get things done.'"
"Okay," says old Zeke, shaking his head, "if that is the way you want it!"
Ten minutes later, old Zeke is still leaning against the railing, smoking his pipe, when he suddenly hears loud screams coming from the field. He looks around just in time to see Dan Quayle running for his life across the grass. Right behind him, snorting furiously, comes Rambo, the big black bull.
"Hey! You idiot! What are you doing?" shouts old Zeke. "Just show him your card!"
Bishop Ballsoff has a beautiful parrot called Lucy, who knows all sorts of Catholic sermons and songs. However, Lucy does not really care for the Catholic religion, and secretly learns to say, "Down with the Polack pope!"
One day, Lucy is sitting by the open window when she starts screaming in a loud voice: "Down with the Polack pope. Down with the Polack pope!"
Before long, the Catholic church committee is told about this outrageous noise coming from the bishop's house. They immediately summon Bishop Ballsoff to appear before them to explain himself.
The scene is tense in the church courtroom, with Bishop Ballsoff and Lucy, the parrot, sharing the witness stand. Bishop Ballsoff is testifying that it is Lucy who has been been causing all the trouble.
The prosecuting priest approaches Lucy and tries to get her to speak.
"Down with the Polack pope!" hisses the prosecutor.
But Lucy sits silently.
Cardinal Fizz, the judge, comes down from his high-chair and approaches Lucy. He too tries to get her to speak.
"Down with Pope the Polack!" he says.
But Lucy just blinks and keeps quiet.
The twelve priests and nuns in the jury leave their seats and approach the witness stand. "Down with Pope the Polack!" they shout in unison.
But Lucy remains silent.
Soon the whole Catholic courtroom is full of noise as everyone tries to get Lucy to say the offending words.
"Down with Pope the Polack!" they shout. "Down with the Polack pope!"
Suddenly Lucy flaps her wings, and a deathly silence falls over the courtroom. The parrot looks this way and that, inspecting the Catholics closely. "Okay!" says Lucy, holding up one wing. "Then may God answer your prayers!"
Nivedano ...
(drumbeat)
(gibberish)
Nivedano ...
(drumbeat)
Be silent ...
Close your eyes ... and feel your body to be completely frozen.
This is the right moment to look inwards.
Gather all your life energy, your total consciousness, and with an urgency as if this is going to be your last moment of life -- only with such urgency you can rush towards your being, towards your very center.
Faster and faster ...
As you come closer to your center, a great silence descends over you. Fountains of peace spring within you. Suddenly a great ecstasy possesses you.
This is the moment you are the buddha, the awakened one.
At the very center of your being, the buddha has been hiding since eternity. You have never looked inwards. Otherwise, you have there all the treasures of the world, you have all that existence can offer you.
The buddha is nothing but a door into eternity, into godliness, into the divine existence.
The only quality the buddha has, has to be remembered: it is witnessing.
Just witness ... the body is not you.
Witness ... the mind is not you.
Witness ... the astral, the other bodies, the subtle body, are not you.
These are all just layers upon you. Hidden behind all these layers is your real being. That being is a pure witness, a watcher on the hill.
Buddha knows no other quality. He consists only of pure witnessing.
Witness all the experiences that will be happening at the center of your being: the serenity, the calmness, a very cool breeze passing through you, an unknown fragrance filling your being, a blessing that you have never known, a benediction that you can share with the whole world and it will be inexhaustible.
Witness: this moment you are the most fortunate people on the earth, because everybody is looking out, and you are looking in.
Everybody is looking at things, you are looking at godliness, your very subjectivity.
Everybody is concerned about trivia, you are concerned with the essential core of existence.
Collect as much as you can ... the flowers, the fragrance, but remain a witness.
To make the witness even deeper, Nivedano ...
(drumbeat)
Relax ...
Let go ...
Just be a witness.
Slowly slowly your body will start falling into deep rest, your mind will be a faraway echo -- nothing to be concerned with.
Silence deepens and you start melting. Your separation from others disappears. The Buddha Auditorium becomes an ocean of pure consciousness without any ripples.
You are the whole existence, not part of it.
Everybody is the whole existence.
To me, to be one with the whole is the only way to be holy.
Collect whatever experiencing is happening. You have to bring it with you.
And you have also to persuade the buddha to come along with you. He is your very nature, hence there is no problem why he should not come into your ordinary day-to-day activities, in your gestures, in your words, in your silences of the heart, in your love.
Chopping wood, he will be standing within you.
Carrying water from the well, he will be watching silently from inside.
Persuade him. Inch by inch we are bringing him closer and closer to your ordinary simple existence.
The day you disappear and only the buddha remains will be the most blessed day of your life.
Nivedano ...
(drumbeat)
Come back ... But come back as buddhas, with grace, with silence, with great beauty.
Sit down just like the buddha for a few moments, to remember where you have been, the source, its juice -- it was your life's juice -- the flowers of eternity, the fragrance of the beyond.
And the buddha has come, he is just behind you. Soon he will become your only reality.
This I call, "straight to the point of enlightenment."
Okay, Maneesha?
Yes, Beloved Master.
Next: Chapter 2: Service with a smile
Energy Enhancement Enlightened Texts Christianity The Antidote to All Poisons
Chapters:
Osho - Christianity: The Deadliest Poison and Zen: The Antidote to All Poisons, Chapter 1: The opium of the people, ON ONE OCCASION, YAKUSAN WROTE DOWN THE CHINESE CHARACTER SIGNIFYING BUDDHA, AND ASKED HIS DISCIPLE, DOGO: WHAT IS THIS LETTER? at energyenhancement.org
Osho - Christianity: The Deadliest Poison and Zen: The Antidote to All Poisons, Chapter 1: The opium of the people, IF THE TRUTH IS ONE, THEN WHY DO ALL THE MASTERS, ALL THE AWAKENED ONES, SPEAK IN DIFFERENT WAYS? SOMETIMES IT EVEN LOOKS AS IF THEY ARE CONTRADICTORY at energyenhancement.org
Osho - Christianity: The Deadliest Poison and Zen: The Antidote to All Poisons, Chapter 1: The opium of the people, IF THE TRUTH IS ONE, THEN WHY DO ALL THE MASTERS, ALL THE AWAKENED ONES, SPEAK IN DIFFERENT WAYS? SOMETIMES IT EVEN LOOKS AS IF THEY ARE CONTRADICTORY at energyenhancement.org
Osho - Christianity: The Deadliest Poison and Zen: The Antidote to All Poisons, Chapter 2: Service with a smile, THERE WAS A MONK WHO HAD STAYED WITH YAKUSAN FOR THREE YEARS AND SERVED AS THE HEAD COOK. ONCE, YAKUSAN ASKED HIM, HOW LONG HAVE YOU BEEN HERE? at energyenhancement.org
Osho - Christianity: The Deadliest Poison and Zen: The Antidote to All Poisons, Chapter 2: Service with a smile, Question 1, CANNOT WE DISAGREE WITH YOU? CANNOT WE CRITICIZE YOU? at energyenhancement.org
Osho - Christianity: The Deadliest Poison and Zen: The Antidote to All Poisons, Chapter 2: Service with a smile, Question 2, IS IT BECAUSE OF A REFUSAL TO ENCOUNTER THE REALITY OF DEATH THAT THERE IS A RELUCTANCE TO MEDITATE? at energyenhancement.org
Osho - Christianity: The Deadliest Poison and Zen: The Antidote to All Poisons, Chapter 3: The sword and the lotus, YAKUSAN TALKED WITH MEIKEI OSHO AND LATER TOLD UNGAN: MEIKEI WAS ONCE A GOVERNMENT SUPERINTENDENT IN HIS PAST LIFE at energyenhancement.org
Osho - Christianity: The Deadliest Poison and Zen: The Antidote to All Poisons, Chapter 3: The sword and the lotus, Question 1, Why are you wasting your time sitting here, doing nothing? at energyenhancement.org
Osho - Christianity: The Deadliest Poison and Zen: The Antidote to All Poisons, Chapter 3: The sword and the lotus, Question 2, ARE THERE CERTAIN CONDITIONINGS -- SUCH AS GUILT, FEAR, JEALOUSY -- THAT ARE NOT PECULIAR TO CHRISTIANITY ALONE BUT HAVE BEEN ENDORSED BY ALL RELIGIONS, IN ALL CULTURES SINCE TIME IMMEMORIAL? at energyenhancement.org
Osho - Christianity: The Deadliest Poison and Zen: The Antidote to All Poisons, Chapter 4: This you call civilazation?, ONCE, WHEN YAKUSAN WAS RECITING A SUTRA, A MONK ASKED HIM: YOU DON'T USUALLY ALLOW US TO RECITE SUTRAS. WHY DO YOU YOURSELF RECITE A SUTRA? at energyenhancement.org
Osho - Christianity: The Deadliest Poison and Zen: The Antidote to All Poisons, Chapter 4: This you call civilazation?, Question 1, A VISITOR HERE OBSERVED THAT THERE IS AN AGELESSNESS IN THE PEOPLE AROUND YOU. WHAT IS THE EXPLANATION FOR THIS? at energyenhancement.org
Osho - Christianity: The Deadliest Poison and Zen: The Antidote to All Poisons, Chapter 5: Turning lions into sheep, ON A RAINY DAY, MONK GAO VISITED YAKUSAN, WHO COMMENTED, TODAY IT'S QUITE HUMID. I WILL BEAT THIS DRUM, SAID GAO at energyenhancement.org
Osho - Christianity: The Deadliest Poison and Zen: The Antidote to All Poisons, Chapter 5: Turning lions into sheep, Question 1, THE CHRISTIAN CHURCH DEFENDS TRUTH, HONESTY, AND LOYALTY .... at energyenhancement.org
Osho - Christianity: The Deadliest Poison and Zen: The Antidote to All Poisons, Chapter 5: Turning lions into sheep, Question 2, COULD YOU TALK ABOUT THE DIFFERENCE BETWEEN A WORKAHOLIC AND SOMEONE WHO IS TOTAL IN THEIR WORK? at energyenhancement.org
Osho - Christianity: The Deadliest Poison and Zen: The Antidote to All Poisons, Chapter 6: Good soldiers of christ, ONCE, WHEN UNGAN WAS IN YAKUSAN'S PRESENCE, THE MASTER SAID TO HIM, WHAT DOES HYAKUJO OSHO USUALLY TEACH? at energyenhancement.org
Osho - Christianity: The Deadliest Poison and Zen: The Antidote to All Poisons, Chapter 6: Good soldiers of christ, Question 1, BODHIDHARMA TOOK ZEN FROM INDIA TO CHINA AND JAPAN; YOU HAVE BROUGHT IT BACK TO INDIA, COMPLETING THE CIRCLE. IS THERE SOME SIGNIFICANCE IN THIS? at energyenhancement.org
Osho - Christianity: The Deadliest Poison and Zen: The Antidote to All Poisons, Chapter 7: Not faith, but fear, UNGAN REMAINED WITH YAKUSAN FOR SOME TIME, THEN ONE DAY DECIDED TO LEAVE: HE EXPLAINED TO YAKUSAN THAT HE HAD MADE A VOW TO STAY WITH HYAKUJO at energyenhancement.org
Osho - Christianity: The Deadliest Poison and Zen: The Antidote to All Poisons, Chapter 7: Not faith, but fear, Question 1, IS THERE ANY AUTHENTICITY TO THE ZEN THAT EXISTS IN AMERICA AND EUROPE TODAY? at energyenhancement.org
Osho - Christianity: The Deadliest Poison and Zen: The Antidote to All Poisons, Chapter 8: Fictitious father, crackpot son, YAKUSAN ONCE ASKED HIS DISCIPLE, UNGAN, I HEARD THAT YOU KNOW HOW TO DEAL WITH THE LIONS -- IS THAT TRUE? at energyenhancement.org
Osho - Christianity: The Deadliest Poison and Zen: The Antidote to All Poisons, Chapter 8: Fictitious father, crackpot son, Question 1, ONE COULD IMAGINE THAT, BECAUSE CHRISTIANS ARE ANTI-LIFE, THEY WOULD CELEBRATE WHAT THEIR RELIGION TEACHES IS THE END OF LIFE. BUT EVEN DEATH -- AS WELL AS LIFE -- IS TABOO, ANOTHER REASON TO BE MISERABLE at energyenhancement.org