OSHO
CHRISTIANITY
Christianity: The Deadliest Poison and Zen: The Antidote to All Poisons
Chapter 2: Service with a smile
Question 2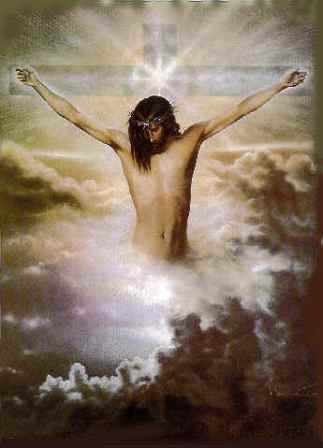 Energy Enhancement Enlightened Texts Christianity The Antidote to All Poisons
Question 2
Maneesha's question ...
OUR BELOVED MASTER,
IS IT BECAUSE OF A REFUSAL TO ENCOUNTER THE REALITY OF DEATH THAT THERE IS A RELUCTANCE TO MEDITATE?
Maneesha, yes, because meditation and death are very similar. In death you enter reluctantly, unwillingly. That's why you fall unconscious, in a coma. In meditation you are going with full consciousness, with great totality of being, on your own accord. It is the same point that you will pass in death also, but if you have moved to the center before death, then death is no more a fear. You know it. You have died many times whenever you touched your center, and you have gone again into a resurrection.
Every meditation is a death and a resurrection.
You go to the point where death takes people unconsciously. You go consciously, that is the only difference. The point is the same. From the same center, death will take you into another womb if you are unconscious.
If you are conscious, doing meditation, then death is the same .... You will not resist death. You will go dancing with death to the center. It is a well-known path, you have traveled on it thousands of times. It is a well-known door, you know it perfectly. Where death is going, you are going rejoicing, dancing, singing, because you know that door leads you into eternity, into the cosmos.
If you die consciously you will not enter into another womb, you will not be born again, because birth is nothing but the beginning of death. You will not be reborn; that means you will never die again. You have reached to your original being. You have become a buddha.
The fear of death prevents people from inquiring deeply into themselves.
I came across a man; his wife had brought him to me. He looked very nervous. The wife told me that something has happened to him: "He does not sleep, and he does not allow anybody else in the house to sleep. Even the neighbors are getting tired. Just to keep awake he goes to every room, knocks on the door, asks the wife or the son or the son's wife or the daughter, `Are you asleep?'"
But when you ask somebody, "Are you asleep?", you have broken the person's sleep. He has to answer: "Yes, I was asleep but now I am awake!" And he would put the radio on full volume just to keep himself awake and he would walk on the veranda and keep the neighbors awake. They would shout and he would shout back at them.
I said, "What are you afraid of?"
He said, "I am afraid that if I go to sleep, what is the guarantee that I will wake up? I may die in my sleep. I want to keep awake. Death is my fear."
I had to teach him meditation. Six months he continued to come to my meditation class, and once he started feeling himself touching some inner space he became absolutely unafraid.
His wife came to me. She said, "What a miracle you have done! You have not given him any medicine ...."
I said, "I have given him some medicine" -- because the word meditation ... Meditation and medicine come from the same root. Medicine cures your body; meditation cures your consciousness. They are both treatments. One is physical, the other is spiritual. I said, "I have given medicine. He will sleep now."
And I inquired after a few days when I was passing by his house. It was afternoon, and the wife said, "Now he sleeps even in the day! You have created another trouble!"
Now his small children were looking after the store that he runs, and he said, "I don't bother. Sleep is so good, and I have learned the art of transforming the sleep into meditation. The whole night I am rejoicing -- and I cannot miss my afternoon nap. It is a meditation. And the store ... The children are taking care of the customers perfectly well, in fact better than me. With me the customers were haggling about prices; with the children they don't haggle."
The poor children ...! First the father was mad, he wouldn't sleep; now he is more mad. He sleeps in the day, he sleeps in the night -- and the poor children have to take care of the shop so the customers will not haggle. The children were earning better, getting higher prices, so he said, "Things are going perfectly well. Why do you bother me? And if you bother me much more I will take you all to my master!"
You have to learn how to sleep, and you have to learn how to meditate. Both are the same. In sleep also you go to the same depth, but not the whole night. In eight hours sleep, six hours you dream -- not continuously, but with a few breaks here and there, for two hours. For two hours you are at the very center of your being. That's what rejuvenates you, that's what brings a new freshness to your face and to your eyes in the morning.
I myself cannot sleep at all -- the whole night, not a wink. That reminds me of a beautiful anecdote -- in the margin!
One English lord, a member of the British parliament, was suspicious that another lord was having a love affair with his wife. But the English are very mannerly. Even in situations where one forgets -- tends to forget -- men go on etiquette, they will manage.
He asked the lord, "Did you sleep with my wife last night, sir?"
And his friend said, "Not a wink!"
That is my situation.
My personal physician, Amrito, has managed a CD player that plays music continuously the whole night so that I can at least enjoy music. Otherwise I am just lying down. For thirty years I have not slept -- but do you see my eyes tired or anything?
My own understanding is that sleep is a habit. It is not a necessity, it is a habit. For millions of years man remained in dark caves in the night with no fire, no light. There was no other alternative than to fall asleep. Those millions of years the habit has become so deeply rooted that we go on sleeping.
But my own understanding is that I have not slept for thirty years, not dreamt for thirty years -- and it has not in any way disturbed anything in me. The whole sleep is a silent meditation, and with beautiful music in the background, the whole night is such a blissful, such an ecstatic experience!
Maneesha, it is because of the fear of death that people avoid meditation -- but it is only meditation that can take you beyond the fear of death, that is the irony of the case. You are afraid of meditation because of death, but you don't know it is only meditation that can make you fearless of death -- because to the meditator there is no death, but only life, and life divine and life eternal.
It is time for Sardar Gurudayal Singh.
It is the last day of the holiday season in Goa, and tomorrow Gorgeous Gloria and Sardar Gurudayal Singh will be going their separate ways as their seaside friendship comes to an end.
That night, in Sardar Gurudayal Singh's hotel room, Gloria leans close to Sardarji's ear and whispers, "Since this is our last chance together, I would like to do something different tonight!"
"Okay," agrees Sardar Gurudayal Singh. "Then you try to kiss me, and I will slap your face!"
Jimmy Bakker's "Praise the Lord!" TV church has not been making much money ever since Jimmy got out of jail. He is sitting in his living room one day when his wife, Tammy, comes home wearing an expensive new dress.
"My God!" shouts Bakker. "You know we are broke. You promised not to buy any new clothes this month. What made you do it?"
"I'm sorry, sugar," replies Tammy, "but the devil tempted me." ... It is the same Bakker, you know, who has been tempted by the devil to make love to his secretary and to make love to his assistant priest. Now he is trying hard to get back, but it is difficult. The whole country knows that this man has been deceiving for years, teaching celibacy to the television onlookers. He had millions of people listening to him ... one of America's most prominent TV preachers.
The wife said, "I am sorry, sugar, the devil tempted me" -- just the same as the devil tempted you!
"The devil?" shouts Jimmy. "So why didn't you say to him, `Get thee behind me, Satan' -- like a good Christian woman?" ... That's what Jesus used to do. The devil used to tempt him .... It is strange, I have been looking for the devil my whole life and I have not found him. I wanted to tempt him. But Jesus was continuously tempted by the devil, and he always said to the devil, "Get behind me!"
So Bakker told his wife, "Just like a good Christian, why did you not say to the devil, `Get thee behind me, Satan'?"
"I did," replies Tammy, "but then he whispered to me, `Honey, it fits you beautifully from behind'!"
Avirbhava!
Avirbhava is going on a shopping trip. The devil will tempt her. So remember ...!
When Gautama the Buddha Auditorium becomes too small to contain all the seekers coming to Poona, our Beloved Master goes on a tour of the universe looking for a new site.
At one stop, he arrives at the Pearly Gates and is greeted by Saint Peter. The Christian saint takes one look at the man before him, and nearly faints.
"My God! You? Up here? And you want a two-week tourist visa?" cries Peter. "I must have a talk with God first." And Saint Peter scuttles away to find God Almighty.
God is not very pleased at Saint Peter's news, and after a lot of deep thought, he tells Saint Peter, "Okay ... He can stay for a short while, but only on one condition: no discourses!"
A couple of weeks later, God runs into Saint Peter again.
"How is everything going with `You-know-who'?" asks God. "Is everything all right?"
"Just great, Swami-ji!" replies Saint Peter. "Everything is YAA-HOO!"
Nivedano ...
(drumbeat)
(gibberish)
Nivedano ...
(drumbeat)
Be silent ...
Close your eyes ... and feel your body to be completely frozen.
This is the right moment to look inwards with your whole life energy, with your total consciousness, and with an urgency as if this is going to be your last moment on the earth.
Faster and faster ...
The closer you come to your center, the closer you are to yourself, the closer you are to the godliness of existence, the closer you are to your original face, the buddha -- centered.
You are the most blessed people on the earth this moment. A great silence descends over you. A deep peace arises within, and flowers start showering like rain.
You have found your nature, your buddha -- your door to the cosmos.
Remember only one thing, the only thing that makes the buddha, and that is witnessing.
Witness ... you are not the body.
Witness ... you are not the mind.
Witness ... you are not the seven subtle bodies inside you. You are only a witness, purely an awareness.
This awareness will bring you the transformation, the truth, the beauty -- all the splendor of existence.
I can see your original faces.
I can see you are here and now.
Just keep this status around the clock.
Whenever you remember, be here and now.
Sometimes you will forget. Don't repent, don't waste time in repentance. When you remember again, start being here and now.
When you are twenty-four hours here and now, you will be enlightened, you will be the buddha -- not only for a few moments, but for eternity.
Nivedano ...
(drumbeat)
Relax ...
But remember to continue witnessing.
This witnessing is the secret, the most golden key, the master key that opens all the doors of the mysteries and the secrets of existence.
As you relax, as your consciousness becomes more and more settled, your separateness starts melting.
Gautama the Buddha Auditorium is turning into an ocean, ten thousand buddhas melting into the oceanic experience of one cosmos. This is the only religious experience -- the oceanic experience. There is no religion other than this.
All the scriptures are just commentaries, non-essential. The essential phenomenon is this oceanic experience of dissolving yourself into the ultimate.
A great song will arise in you, and without any movement you will feel a great dance. You will hear the one hand clapping. You are no more, only the existence is.
Gather as much flowers and fragrance and blessings and beatitude and benediction as you can. You have to bring them back. You have to bring them from your center to the circumference of your life.
And persuade the buddha. Inch by inch he is coming closer. It is your very nature.
One day, one golden day, you will disappear and only the buddha will remain in place of you. That will be the greatest height of your blossoming, the greatest golden moment of your thousands of lives. Beyond that is only the cosmos.
First, become the buddha. This is called nirvana. Then take a jump into the cosmos, and disappear into the blue sky. This is called mahaparinirvana -- the great enlightenment.
The first is called enlightenment, the second is called the great enlightenment. Then you are not, even the buddha is not. Only the existence is, with all its glory, with all its majesty, with all its flowers blossoming, its beauty, its truth, its divineness spread all over the cosmos.
Then you will become one with the whole, not part of the whole. To become one with the whole is the only holiness.
Nivedano ...
(drumbeat)
Come back ...
But come back as buddhas, with the same gestures, with the same grace, with the same silence, with the same ecstasy.
Just sit down for a few seconds to remember the golden path you have traveled, to remember your original face that you have encountered. And watch ... the buddha has come a little closer to you. It is not long before the spring will come ... you will melt away, and only the buddha remains.
Then the second step is very simple.
I teach only the first step. The second step you can take anytime, or if you want to wait, the second step will happen in your death.
This I call, "straight to the point of enlightenment."
Okay, Maneesha?
Next: Chapter 3: The sword and the lotus
Energy Enhancement Enlightened Texts Christianity The Antidote to All Poisons
Chapters:
Osho - Christianity: The Deadliest Poison and Zen: The Antidote to All Poisons, Chapter 1: The opium of the people, ON ONE OCCASION, YAKUSAN WROTE DOWN THE CHINESE CHARACTER SIGNIFYING BUDDHA, AND ASKED HIS DISCIPLE, DOGO: WHAT IS THIS LETTER? at energyenhancement.org
Osho - Christianity: The Deadliest Poison and Zen: The Antidote to All Poisons, Chapter 1: The opium of the people, IF THE TRUTH IS ONE, THEN WHY DO ALL THE MASTERS, ALL THE AWAKENED ONES, SPEAK IN DIFFERENT WAYS? SOMETIMES IT EVEN LOOKS AS IF THEY ARE CONTRADICTORY at energyenhancement.org
Osho - Christianity: The Deadliest Poison and Zen: The Antidote to All Poisons, Chapter 1: The opium of the people, IF THE TRUTH IS ONE, THEN WHY DO ALL THE MASTERS, ALL THE AWAKENED ONES, SPEAK IN DIFFERENT WAYS? SOMETIMES IT EVEN LOOKS AS IF THEY ARE CONTRADICTORY at energyenhancement.org
Osho - Christianity: The Deadliest Poison and Zen: The Antidote to All Poisons, Chapter 2: Service with a smile, THERE WAS A MONK WHO HAD STAYED WITH YAKUSAN FOR THREE YEARS AND SERVED AS THE HEAD COOK. ONCE, YAKUSAN ASKED HIM, HOW LONG HAVE YOU BEEN HERE? at energyenhancement.org
Osho - Christianity: The Deadliest Poison and Zen: The Antidote to All Poisons, Chapter 2: Service with a smile, Question 1, CANNOT WE DISAGREE WITH YOU? CANNOT WE CRITICIZE YOU? at energyenhancement.org
Osho - Christianity: The Deadliest Poison and Zen: The Antidote to All Poisons, Chapter 2: Service with a smile, Question 2, IS IT BECAUSE OF A REFUSAL TO ENCOUNTER THE REALITY OF DEATH THAT THERE IS A RELUCTANCE TO MEDITATE? at energyenhancement.org
Osho - Christianity: The Deadliest Poison and Zen: The Antidote to All Poisons, Chapter 3: The sword and the lotus, YAKUSAN TALKED WITH MEIKEI OSHO AND LATER TOLD UNGAN: MEIKEI WAS ONCE A GOVERNMENT SUPERINTENDENT IN HIS PAST LIFE at energyenhancement.org
Osho - Christianity: The Deadliest Poison and Zen: The Antidote to All Poisons, Chapter 3: The sword and the lotus, Question 1, Why are you wasting your time sitting here, doing nothing? at energyenhancement.org
Osho - Christianity: The Deadliest Poison and Zen: The Antidote to All Poisons, Chapter 3: The sword and the lotus, Question 2, ARE THERE CERTAIN CONDITIONINGS -- SUCH AS GUILT, FEAR, JEALOUSY -- THAT ARE NOT PECULIAR TO CHRISTIANITY ALONE BUT HAVE BEEN ENDORSED BY ALL RELIGIONS, IN ALL CULTURES SINCE TIME IMMEMORIAL? at energyenhancement.org
Osho - Christianity: The Deadliest Poison and Zen: The Antidote to All Poisons, Chapter 4: This you call civilazation?, ONCE, WHEN YAKUSAN WAS RECITING A SUTRA, A MONK ASKED HIM: YOU DON'T USUALLY ALLOW US TO RECITE SUTRAS. WHY DO YOU YOURSELF RECITE A SUTRA? at energyenhancement.org
Osho - Christianity: The Deadliest Poison and Zen: The Antidote to All Poisons, Chapter 4: This you call civilazation?, Question 1, A VISITOR HERE OBSERVED THAT THERE IS AN AGELESSNESS IN THE PEOPLE AROUND YOU. WHAT IS THE EXPLANATION FOR THIS? at energyenhancement.org
Osho - Christianity: The Deadliest Poison and Zen: The Antidote to All Poisons, Chapter 5: Turning lions into sheep, ON A RAINY DAY, MONK GAO VISITED YAKUSAN, WHO COMMENTED, TODAY IT'S QUITE HUMID. I WILL BEAT THIS DRUM, SAID GAO at energyenhancement.org
Osho - Christianity: The Deadliest Poison and Zen: The Antidote to All Poisons, Chapter 5: Turning lions into sheep, Question 1, THE CHRISTIAN CHURCH DEFENDS TRUTH, HONESTY, AND LOYALTY .... at energyenhancement.org
Osho - Christianity: The Deadliest Poison and Zen: The Antidote to All Poisons, Chapter 5: Turning lions into sheep, Question 2, COULD YOU TALK ABOUT THE DIFFERENCE BETWEEN A WORKAHOLIC AND SOMEONE WHO IS TOTAL IN THEIR WORK? at energyenhancement.org
Osho - Christianity: The Deadliest Poison and Zen: The Antidote to All Poisons, Chapter 6: Good soldiers of christ, ONCE, WHEN UNGAN WAS IN YAKUSAN'S PRESENCE, THE MASTER SAID TO HIM, WHAT DOES HYAKUJO OSHO USUALLY TEACH? at energyenhancement.org
Osho - Christianity: The Deadliest Poison and Zen: The Antidote to All Poisons, Chapter 6: Good soldiers of christ, Question 1, BODHIDHARMA TOOK ZEN FROM INDIA TO CHINA AND JAPAN; YOU HAVE BROUGHT IT BACK TO INDIA, COMPLETING THE CIRCLE. IS THERE SOME SIGNIFICANCE IN THIS? at energyenhancement.org
Osho - Christianity: The Deadliest Poison and Zen: The Antidote to All Poisons, Chapter 7: Not faith, but fear, UNGAN REMAINED WITH YAKUSAN FOR SOME TIME, THEN ONE DAY DECIDED TO LEAVE: HE EXPLAINED TO YAKUSAN THAT HE HAD MADE A VOW TO STAY WITH HYAKUJO at energyenhancement.org
Osho - Christianity: The Deadliest Poison and Zen: The Antidote to All Poisons, Chapter 7: Not faith, but fear, Question 1, IS THERE ANY AUTHENTICITY TO THE ZEN THAT EXISTS IN AMERICA AND EUROPE TODAY? at energyenhancement.org
Osho - Christianity: The Deadliest Poison and Zen: The Antidote to All Poisons, Chapter 8: Fictitious father, crackpot son, YAKUSAN ONCE ASKED HIS DISCIPLE, UNGAN, I HEARD THAT YOU KNOW HOW TO DEAL WITH THE LIONS -- IS THAT TRUE? at energyenhancement.org
Osho - Christianity: The Deadliest Poison and Zen: The Antidote to All Poisons, Chapter 8: Fictitious father, crackpot son, Question 1, ONE COULD IMAGINE THAT, BECAUSE CHRISTIANS ARE ANTI-LIFE, THEY WOULD CELEBRATE WHAT THEIR RELIGION TEACHES IS THE END OF LIFE. BUT EVEN DEATH -- AS WELL AS LIFE -- IS TABOO, ANOTHER REASON TO BE MISERABLE at energyenhancement.org