OSHO
Dhammapada-Buddhism-Buddha
THE DHAMMAPADA: THE WAY OF THE BUDDHA, VOL. 7
Chapter 10: Perfection is death
Question 4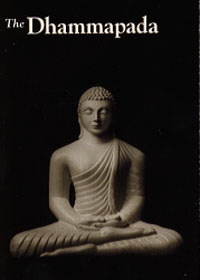 Energy Enhancement Enlightened Texts Dhammapada The Way of the Buddha, Vol. 7
The fourth question:
Question 4
BELOVED MASTER,
I HAVE BEEN PRAYING FOR YEARS, BUT NONE OF MY PRAYERS HAS BEEN ANSWERED. WHAT IS WRONG WITH ME AND WITH MY PRAYERS?
Govind, prayer simply means gratitude, thankfulness. It is not a demand, it is not a desire. And if you desire anything, then it is not prayer. Then don't call it a prayer. And that's what you must have been doing: desiring something, asking God, "Do this, do that for me." And because he is not doing it, you are becoming frustrated. And rather than thinking that something is fundamentally wrong in the very idea of prayer that you are carrying in you, you may be even suspecting whether God exists or not.
Prayer is not a demand on God, it is not a desire for something. If it is, then it will never reach to him. Desires are heavy things. They gravitate towards the earth, they can't fly into the sky.
When you have a pure gratitude, when you are not asking anything but simply feeling thankful for all that he has already done for you... and he has done more than you are worthy of, he has done more than you deserve. Just look at what he has done for you! He has given you life and love and joy. He has given you a tremendous sensitivity for beauty. He has given you awareness. He has given you the possibility of becoming a buddha. What more do you want?
Feel thankful, and then prayers have wings, they can fly; they reach to the ultimate. Then the earth cannot pull them downwards. Then they start rising, soaring upwards, they levitate. With desire the prayer gravitates downwards; it cannot levitate.
But millions of people go on praying with this wrong attitude: they pray only when they need something.
The Texan was on his knees in church giving thanks for all his blessings.
"Of course," he added, "I am grateful for my six houses, although I could use two or three more. Now, I am grateful for my Rolls and six Cadillacs, but I could use a couple more yachts to add to my collection. And I know I should be grateful for the banks I own, but could you see your way clear to give me five more to make it an even dozen?"
A little man kneeled next to him and talked up to God: "I need bread and a job -- I would be so grateful."
The Texan whipped out a hundred-dollar bill and handed it to the man. "Will you please stop bothering God with that small stuff?"
But whether the stuff is small or big, whether you are asking for bread or for banks, it is the same, exactly the same! Don't ask for anything. Thank him for all that he has already done. Bow down! Words are not needed in thankfulness. Just bow down in deep gratitude, in silence.
A real prayer is nonverbal; words are inadequate. They are made for other things, not for prayer. Yes, once in a while you may find tears rolling down from your eyes, and they are far more significant than all the words you could use. Yes, once in a while you would like to dance like a Baul mystic -- for no reason at all, for the sheer joy of being! That dance will be prayer. Yes, once in a while you may like to play on the flute. And believe me, God loves music! He is tired of your words! Sing, dance, cry, or just be silent.
And you will be surprised: great light starts showering on you. You are bathed in bliss, in benediction.
Next: Chapter 10: Perfection is death, Question 5
Energy Enhancement Enlightened Texts Dhammapada The Way of the Buddha, Vol. 7
Chapter 10:
Dhammapada, Buddhism, Buddha. The Dhammapada: The Way of the Buddha, Vol. 7, Chapter 10: Perfection is death, Question 1, WILL YOU PLEASE TALK ABOUT THE DESIRE TO HELP PEOPLE, ITS DIFFERENCES AND SIMILARITIES TO OTHER FORMS OF DESIRE? at energyenhancement.org
Dhammapada, Buddhism, Buddha. The Dhammapada: The Way of the Buddha, Vol. 7, Chapter 10: Perfection is death, Question 2, I WANT TO BE A SANNYASIN, BUT I DON'T WANT TO WEAR ORANGE OR A MALA AND I DON'T WANT TO CHANGE MY NAME. CAN I BE A SANNYASIN TOO? at energyenhancement.org
Dhammapada, Buddhism, Buddha. The Dhammapada: The Way of the Buddha, Vol. 7, Chapter 10: Perfection is death, Question 3, I WANTED TO ASK YOU A QUESTION THE OTHER DAY, BUT WITHOUT MY ASKING YOU ANSWERED IT. HOW DO YOU MANAGE SUCH MIRACLES? at energyenhancement.org
Dhammapada, Buddhism, Buddha. The Dhammapada: The Way of the Buddha, Vol. 7, Chapter 10: Perfection is death, Question 4, I HAVE BEEN PRAYING FOR YEARS, BUT NONE OF MY PRAYERS HAS BEEN ANSWERED. WHAT IS WRONG WITH ME AND WITH MY PRAYERS? at energyenhancement.org
Dhammapada, Buddhism, Buddha. The Dhammapada: The Way of the Buddha, Vol. 7, Chapter 10: Perfection is death, Question 5, HAVING HAD THE ADVENTURE OF LOOKING THROUGH ANCIENT SCRIPTURES OF YOURS, I HAVE NOTICED THAT FOR AT LEAST TEN YEARS YOU HAVE KEPT ON REPEATING THIS LEGEND: 'THERE ARE FOUR TIMES MORE FEMALE DISCIPLES THAN MALE DISCIPLES. THE SAME WAS THE CASE WITH BUDDHA, THE SAME WITH ME TOO.' ABOUT BUDDHA I DON'T KNOW -- I WAS NOT THERE -- BUT ABOUT YOU, AFTER DOCUMENTED AND METICULOUS RESEARCH, I AM HAPPY TO INFORM YOU THAT YOU HAVE FIFTY-TWO THOUSAND, THREE HUNDRED AND EIGHTY-SEVEN FEMALE DISCIPLE AND FIFTY-THREE THOUSAND, NINE HUNDRED AND FORTY-SIX MALE DISCIPLES. AS THE OLD BOB DYLAN USED TO SAY: 'THE TIMES THEY ARE A-CHANGING' -- FORTUNATELY! WOULD YOU PLEASE SAY SOMETHING ABOUT THIS? A DISCIPLE DOES NOT LIVE ON LEGEND ONLY at energyenhancement.org
Dhammapada, Buddhism, Buddha. The Dhammapada: The Way of the Buddha, Vol. 7, Chapter 10: Perfection is death, Question 6, CANNOT ONE EVER FIND A PERFECT PARTNER IN MARRIAGE? at energyenhancement.org
Dhammapada, Buddhism, Buddha. The Dhammapada: The Way of the Buddha, Vol. 7, Chapter 10: Perfection is death, Question 7, IS THE REASON FOR TALKING SO MUCH IN FAVOR OF THE WOMEN HERE BECAUSE YOU MAY ALSO BE A LITTLE AFRAID OF THEM TOO? at energyenhancement.org
Dhammapada, Buddhism, Buddha. The Dhammapada: The Way of the Buddha, Vol. 7, Chapter 10: Perfection is death, Question 8, WHY ARE YOU SO MUCH AGAINST CLEVERNESS? DOES IT NOT PAY IN LIFE TO BE CLEVER? at energyenhancement.org