Alternative Energy Enhancement Courses in L'Escala on the Costa Brava in Spain
ENERGY ENHANCEMENT IS THE NEWEST AND HIGHEST SPIRITUAL IMPULSE ON THIS PLANET.
ONLINE COURSE FREE!! - FOR THOSE WHO WANT TO DONATE A LITTLE INTERNET WORK TO ENERGY ENHANCEMENT AND CONNECT INTO THE CYBER BUDDHAFIELD
THE INITIATIONS OF ENERGY ENHANCEMENT BY STREAMING VIDEO!!
- DETAILS BY EMAIL.
email
sol@energyenhancement.org for details
STREAMING VIDEO DEMONSTRATION Click HERE!!!
ONLINE COURSE ONLY 4.99 UK POUNDS PER WEEK NOW WITH ALL THE INITIATIONS OF ENERGY ENHANCEMENT BY STREAMING VIDEO!! - SIGN UP ONLINE - CLICK HERE!!
STREAMING VIDEO DEMONSTRATION Click HERE!!!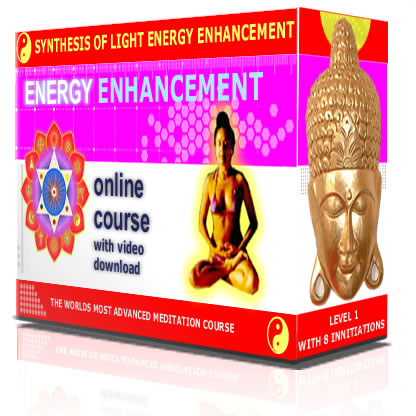 DVD COURSE - SAME AS THE STREAMING VIDEO, HIGH QUALITY VIDEO, 9 DVDS, 15 HOURS, KUNDALINI KRIYAS, SOUL FUSION, GROUNDING OF NEGATIVE ENERGIES, FREE SACRED DANCE VIDEOS, FREE YOGA VIDEO, SENT BY INTERNATIONAL AIRMAIL ANYWHERE IN THE WORLD, IMMEDIATE USE OF STREAMING VIDEO FOR DVD INITIATIONS WHILST WAITING FOR ARRIVAL OF THE DVDS, IMMEDIATE TEXT BACKUP - GET IT NOW BY CREDIT OR DEBIT CARD ONLINE - CLICK HERE!!
STREAMING VIDEO DEMONSTRATION Click HERE!!!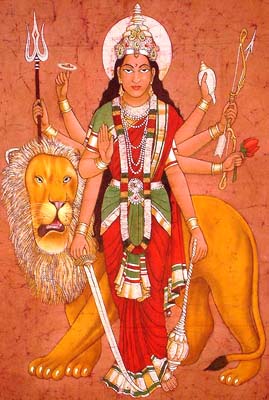 SHAKTI COURSE ONE BY STREAMING VIDEO IN THE COMFORT OF YOUR OWN HOME – LEVEL ONE AND LEVEL TWO OF THE COURSE ON ENERGY ENHANCEMENT, FREE DVD COURSE ONE 9 DVDS INCLUDING SACRED DANCE AND YOGA DVDS, FREE FREE TEXT BACKUP IN THE ONLINE COURSE - DETAILS BY EMAIL.
email sol@energyenhancement.org for details
STREAMING VIDEO DEMONSTRATION Click HERE!!!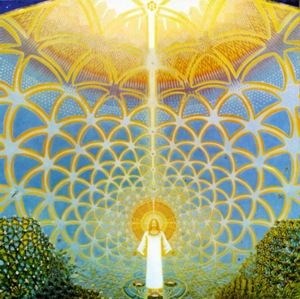 SHAKTI COURSE TWO BY STREAMING VIDEO IN THE COMFORT OF YOUR OWN HOME –
LEVEL 3
AND
LEVEL 4
OF THE COURSE ON ENERGY ENHANCEMENT, FREE DVD COURSE TWO, 7 DVDS INCLUDING SACRED DANCE AND YOGA DVDS, FREE FREE TEXT BACKUP IN THE ONLINE COURSE - DETAILS BY EMAIL.
email
sol@energyenhancement.org for details
STREAMING VIDEO DEMONSTRATION Click HERE!!!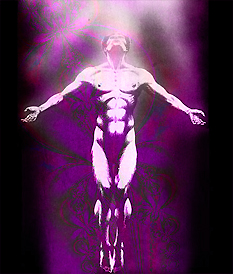 MAHASHANTHI COURSE BY STREAMING VIDEO - INCREDIBLE TECHNIQUES, INCREDIBLE TEACHINGS!!! – MORE THAN 75 HOURS OF TEACHING, EXPERIENCES AND THE FULL FOUR LEVELS OF THE ENERGY ENHANCEMENT COURSE -
LEVEL ONE
LEVEL TWO
LEVEL 3
AND
LEVEL 4
- A VIDEO RECORDING OF THE JANUARY 2005 COURSE IN THE COMFORT OF YOUR OWN HOME IN THE FORMAT - INTRODUCTORY TALKS, THE INITIATION, STUDENTS QUESTIONS AND SATCHIDANAND'S REPLIES, FREE DVD COURSES ONE AND TWO, 16 DVDS INCLUDING SACRED DANCE AND YOGA DVDS, FREE TEXT BACKUP FROM THE ONLINE COURSE, QUESTIONS REPLIED BY EMAIL - DETAILS BY EMAIL.
email
sol@energyenhancement.org for details
STREAMING VIDEO DEMONSTRATION Click HERE!!!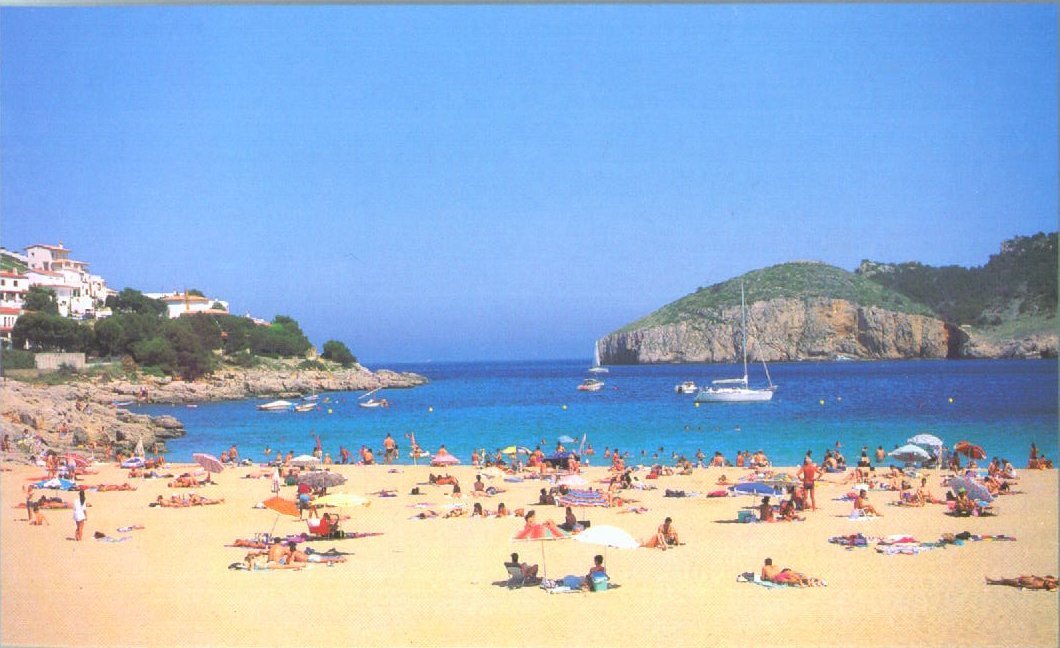 DON'T MISS IT!!
THIS NEXT
ENERGY ENHANCEMENT COURSE IN SPAIN ON THE COSTA BRAVA
STARTING SEPTEMBER THE SEVENTH 2006 FOR FOUR WEEKS IS THE LAST COURSE WE DO IN SPAIN FOR A WHILE - AND ITS AT AN INCREDIBLE PRICE!! Book it now!!
email sol@energyenhancement.org for details
DON'T MISS IT!!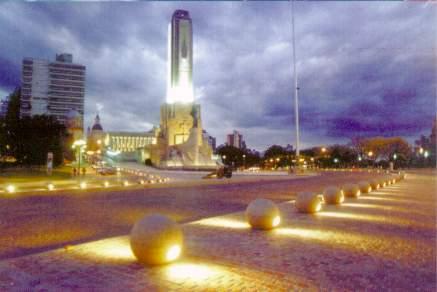 THIS NEXT CLICK HERE!! ENERGY ENHANCEMENT COURSES IN ARGENTINA STARTING JANUARY THE SEVENTH 2007, AND MAY 7TH 2007 FOR FOUR WEEKS IS THE LAST MONTH LONG COURSE WE DO - EVER!! - AND ITS AT AN INCREDIBLE PRICE!! Get it now!!
email sol@energyenhancement.org for details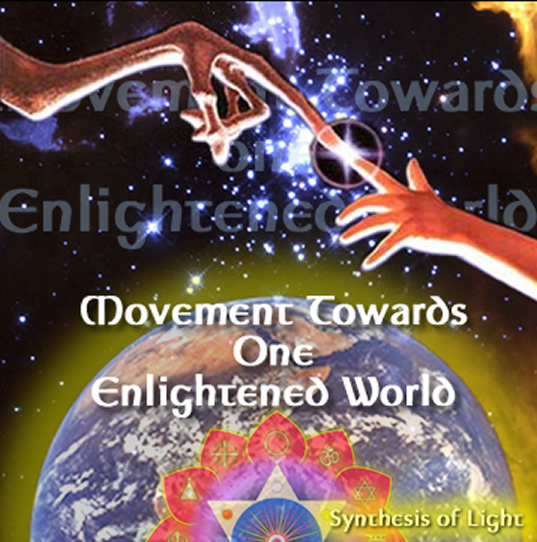 Come now!! CLICK HERE!! Join the Energy Enhancement Ray One World Centre for the FOUR YEAR COURSE in the evolutional Buddhafield including all the spiritual endeavours including Energy Enhancement, Energy Enhancement Teacher Training, EE Reiki, Sacred Dance and Performance, Crystal Lightpuncture, The 5E´s Course, just like the Mystery Schools of Ancient Times.
email sol@energyenhancement.org for details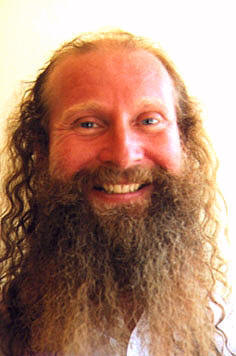 VIDEO EXCERPTS FROM THE ENERGY ENHANCEMENT VIDEO COURSE
CLICK BELOW FOR SITE NAVIGATION
NEW MEDITATION ENERGY ENHANCEMENT SITE CLICK HERE!!

FREE REPORT CLICK HERE!! SECRETS OTHER COURSES WILL NEVER TELL YOU JOIN OUR REGULAR SPIRITUAL EMAIL SERVICE

ENLIGHTENMENT WITH MEDITATION ENERGY ENHANCEMENT INTRODUCTION
MEDITATION ENERGY ENHANCEMENT TESTIMONIALS AND LATEST TESTIMONIALS

KUNDALINI WITH ENERGY ENHANCEMENT DIRECTORS DEVI AND SATCHI

HEAL PROBLEMS - TRAUMA, PAIN, RAPE AND ABUSE, RELATIONSHIPS, DIVORCE, BEREAVEMENT, ANGER, FEAR AND DEPRESSION, FRIGIDITY AND IMPOTENCE, SEX ADDICTION, PIERCINGS, TATTOOS, BDSM, T
EE COURSE OVERVIEW THE KARMA CLEANING PROCESS
SPEED UP THE PROCESS OF ENLIGHTENMENT, WISDOM AND LEADERSHIP WITH THE APPRENTICE LEVELS OF THE ENERGY ENHANCEMENT COURSE.....
GAIN ENERGY APPRENTICE LEVEL1
THE KARMA CLEARING PROCESS APPRENTICE LEVEL2
SOUL SPLIT RETRIEVAL APPRENTICE LEVEL3
MASTER TANTRA RELATIONSHIPS APPRENTICE LEVEL4
THE FOUR
YEAR ENERGY ENHANCEMENT COURSE
FREE 90 MINUTE MEDITATION TALK ENLIGHTENMENT
FREE ENERGY ENHANCEMENT DANCE VIDEO 1
COURSES IN ARGENTINA
COURSES IN SPAIN THIS SUMMER
SERVING YOUR MEDITATION SINCE 1993 - ENQUIRIES AND BOOKINGS - SIGN UP TO THE ENERGY ENHANCEMENT NEWSLETTER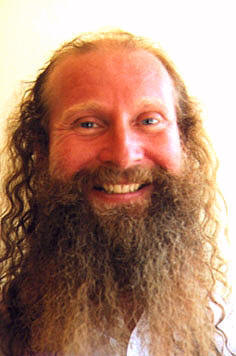 ENERGY ENHANCEMENT IS THE NEW, SAFE, SMOOTH AND FAST WAY OF LOSING ALL INTERNAL NEGATIVE ENERGY AND PAIN BECAUSE IT WORKS ONLY AT THE ENERGY LEVEL, THEREFORE SPEEDING UP THE PATH OF ENLIGHTENMENT.
ENERGY ENHANCEMENT HAS HELPED MANY PEOPLE ON THIS PATH FROM THOSE WITH THE BIGGEST ENERGY BLOCKAGES TO THOSE WHOSE ASPIRATION IS TO HELP THE WORLD AND ALL THE PEOPLE IN IT.
ENERGY ENHANCEMENT CAN HELP YOU!!
Part of Satchidanand's Web Blog - "I was meeting a nice girl of 28 this morning here at our center in Rosario. She is a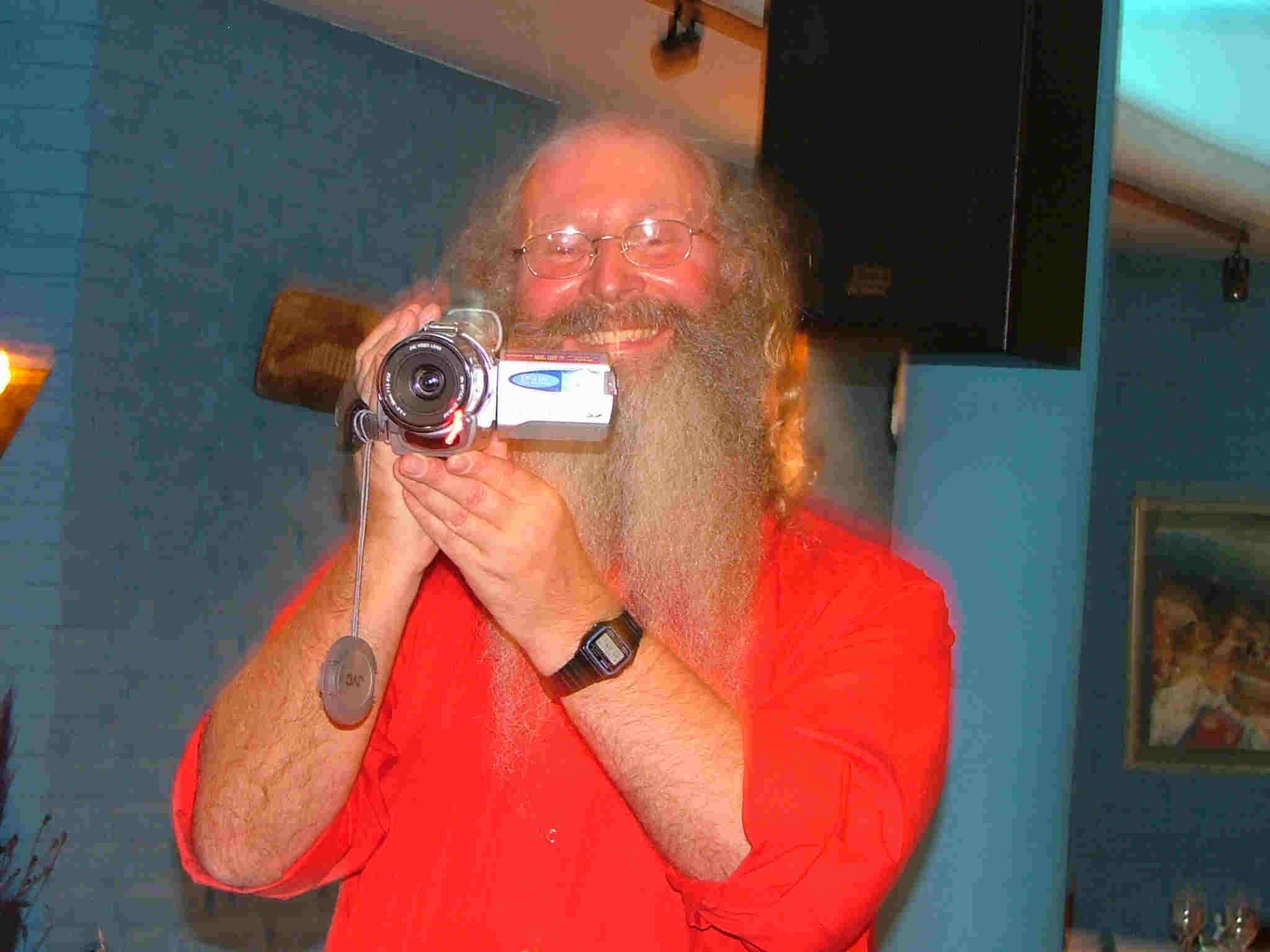 Psychologist but has fallen out of love with Psychology because although it explains things intellectually it gives no TECHNIQUES apart from talking to change anything internally, particularly in herself. You can see how effective Psychology is by looking at Woody Allen.
I connected with her base chakra and her inner child showed me all her chakras and blockages one by one. A very interesting experience. First the Base chakra, one fear and security blockage which I removed very quickly. Then the second, a pain filled relationship blockage which I also removed. Then all the chakras solar plexus, heart etc, feeling the general dirtyness of the psychic body usually cleaned with The Grounding of Negative Energies but no major blockages. Then the head, two blockages, one a person who had just died, very deep and negative. I removed the first blockage but the other one was more difficult and stayed with me, absorbed by my psychic body, for a day before I sent it on.
She felt the movement of energy blockages in the head and in the body as my mind and energy was working on her and told me that she normally got a lot of headaches. She was interested in my exposition of Energy Enhancement as all the while I was working on these blockages I was also talking to her. Such openings show an educated psychic body, one with talent. Not everyone who comes to the Guru has similar experiences. Some also get more. She and I felt that with training she also might be able to help her clients in a similar way. So, she is coming back tomorrow to try out the process, to get her first Initiation in Energy Enhancement."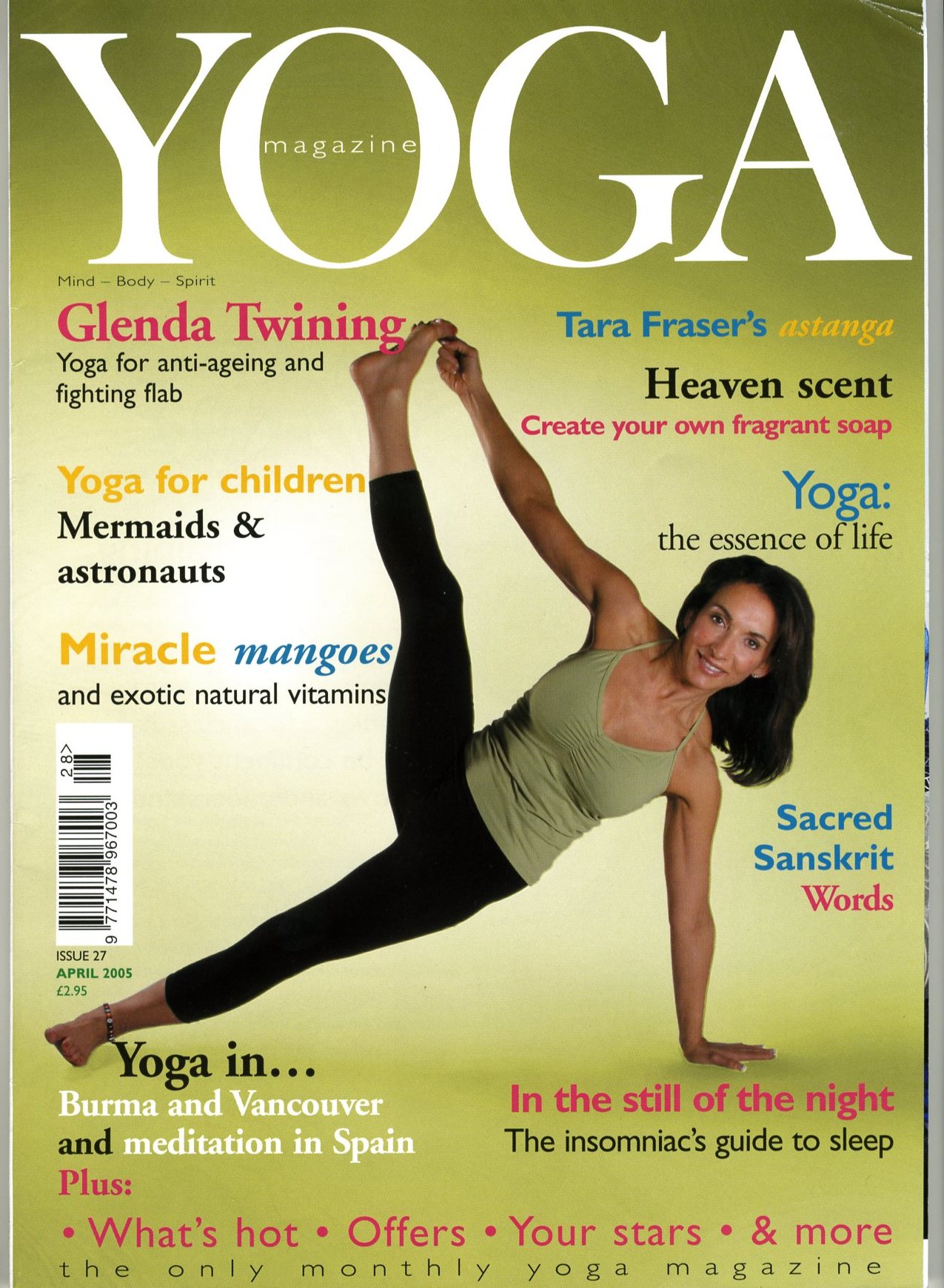 ARTICLE ON ENERGY ENHANCEMENT FROM THE YOGA MAGAZINE OF GREAT BRITAIN - FIND OUT WHAT THEY SAY!!
Energy Enhancement does exactly what it says on the Tin!
James Ellerbeck, Yoga Magazine of Great Britain.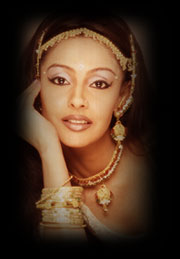 Here I am today, sitting down, putting pen down on paper whilst gathering my thoughts on the amazing Energy Enhancement Course that I am currently on. Where do I begin? Firstly, I felt it would be great to share my experiences of the Energy Enhancement course with other like-minded people. The following information is for those interested in growing spiritually, and wanting this world to become a better place - starting from improving themselves!
Honey Kalaria, Bollywood Star and Owner of Diva Entertainments
Our Deepest Fear Our deepest fear is not that we are inadequate. Our deepest fear is that we are powerful beyond measure. It is our light, not our darkness that most frightens us. We ask ourselves, Who am I to be brilliant, gorgeous, talented, fabulous? Actually, who are you not to be? You are a child of God. Your playing small does not serve the world. There is nothing enlightened about shrinking so that other people won't feel insecure around you. We are all meant to shine, as children do. We were born to make manifest the glory of God that is within us. It is not just in some of us; it is in everyone. And as we let our own light shine, we unconsciously give other people permission to do the same. As we are liberated from our own fear, our presence automatically liberates others.

by Marianne Williamson from A Return To Love: Reflections on the Principles of A Course in Miracles

(Note: This is often found on the Internet incorrectly stated as a quote by Nelson Mandela from the Inauguration Speech, 1994.)
NEW!! MEDITATION - ENERGY BLOCKAGES ARE THE CAUSE OF THE PSYCHOPATH, THE SCHIZOPHRENIC, AND MANIC DEPRESSION. WITH EXAMPLES STALIN, HITLER, ENRON AND MAO
NEW!! MEDITATION - Existentialism and Kubrick's Psychopaths in the Films of Stanley Kubrick.
NEW!! George Lucas, Star Wars, the Revenge of the Sith, and Psychopaths
NEW!! MEDITATION ENERGY ENHANCEMENT AND Trauma, Pain, Relationships, Divorce, Piercings, Tattoos, BDSM, Sex, Sex Addiction, Tantra, Gambling, Homosexuality, Lesbianism, Drugs and Addiction, Bad backs, Heart Disease, and Cancer.
CLICK HERE FOR SATCHIDANAND ARTICLE ON THE EE INCREDIBLY SUCCESSFUL AND PROFITABLE MOVIE LIST - AMERICAN BEAUTY
CLICK HERE FOR FREE SPIRITUAL DATABASE
CLICK HERE FOR FREE YOGA BOOKS
CLICK HERE FOR FREE SPIRITUAL MP3 TALKS
Alternative Yoga and Meditation Courses in Spain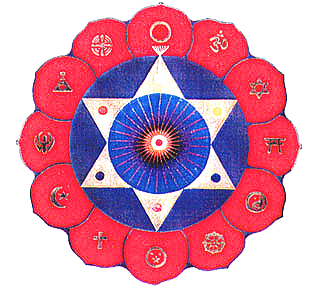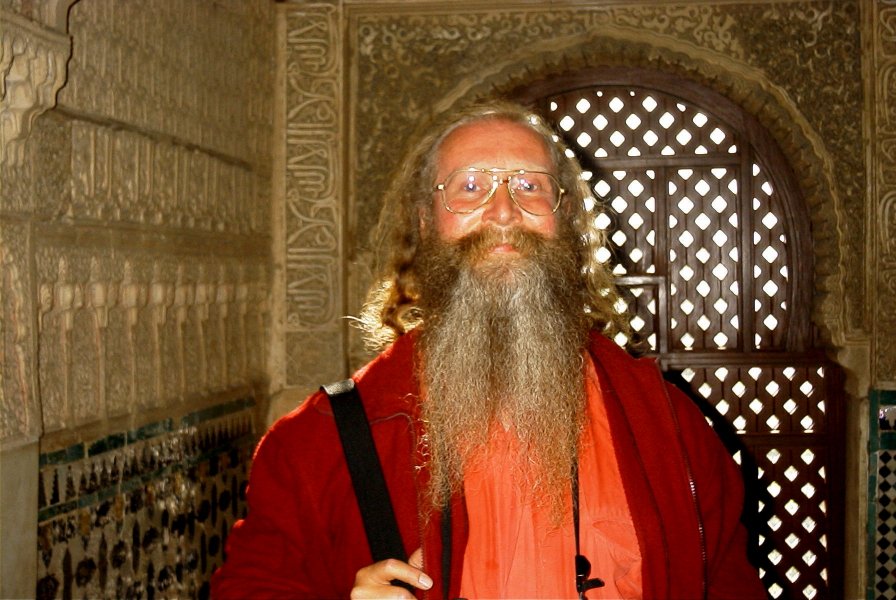 Come and visit us in L'Escala NOW!!, for Your HOLIDAY experience of Energy Enhancement.
Satchidanand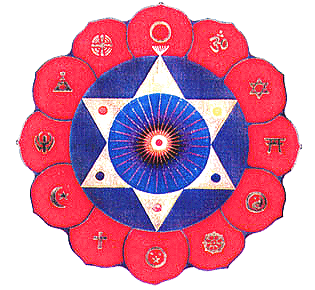 ENERGY ENHANCEMENT ON THE COSTA BRAVA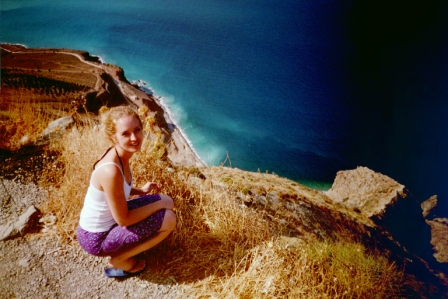 ENERGY ENHANCEMENT WITH VANESSA, ON THE COSTA BRAVA, SPAIN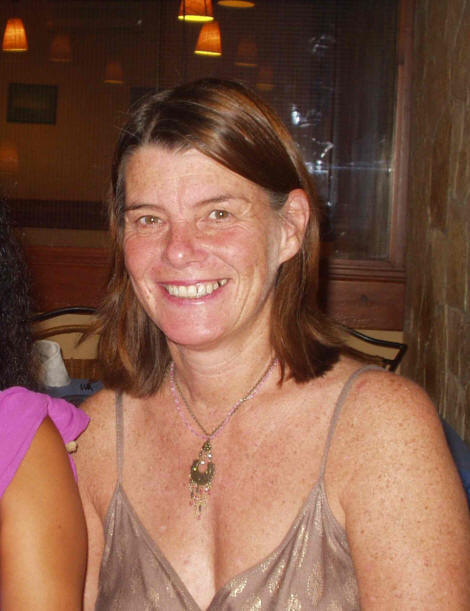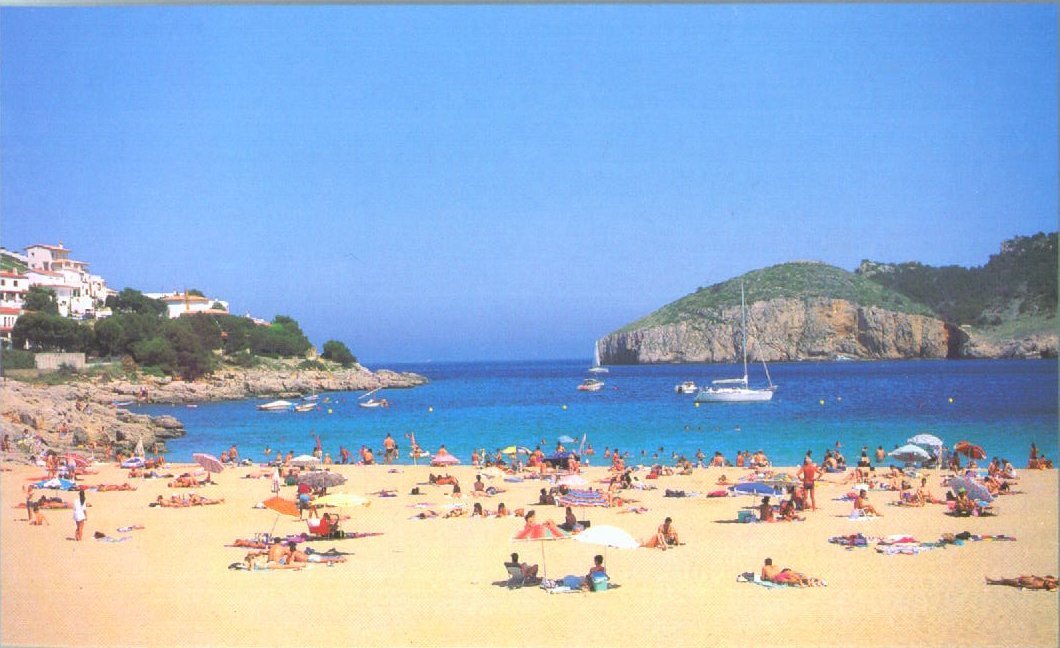 L'Escala. Satchidanand, Well, after traveling from India to Spain we have resumed our Energy Enhancement Courses with our new clients in the beautiful SOL Villa on the Costa Brava in Spain. Here is an Interesting testimonial from over the first four days of the Energy Enhancement Level One Course.......

The Experiences at the Energy Enhancement Course with Satchidanand and Devi Dhyani

During past meditation sessions for over two years, I have twirled like a top when my bottom came into contact with the floor.

Satchi explained this was the Kundalini rising and I needed to find the centre of it. By swaying backwards and forwards, then side to side, I could touch upon its centre but it is a very fine place to contact and I kept going off course.

The same movement was to be done with my head, keeping the chin down. Then I needed to keep rechecking throughout the meditation to find it again.



After two years the swaying finally stopped in ONE session with Energy Enhancement! I later found out that Satchi had been working on this blockage at the same time using Energy Enhancement Level 2 Techniques.

On the next session we dealt with the circulation of energy, imagining a gold, white or silver light filling the body. The aim was to intensify it and get it to burn from inside. It had to permeate the whole body, chest, belly, arms, and legs. Then we were to take the light out from our heart centre in a thin line through the chakras.

It could flow either way and we were to test each out, the air or the water path. As we did so we were to look out for places where we did not see the light or feel it, where the light jumped, or there was pain or where we got distracted.

At these various places, there would be a blockage. When a blockage was identified we were to push thread through them and continue the sequence. The breath, crown and heart chakras were to be used as pushing tools.

There would be an increase in the power of the new techniques to remove blockages used in Energy Enhancement Levels Two and Three.

The main thing I noticed was that there were small black circles at various places en route. I could not say exactly where they were but just knew their vague vicinity. These Black Circles are our clients view of Energy Blockages she spotted during the meditation. Satchidanand

I repeated in the evening, focusing on my belly blockage but got distracted by a cough and had to leave the room. Satchi explained the belly and throat chakras were connected, hence my cough.

Distraction has to be caught.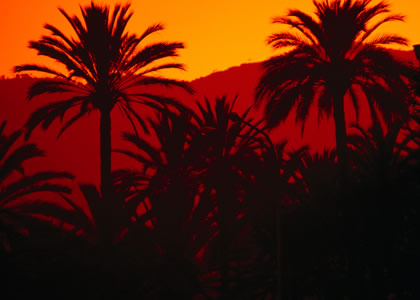 In bed that night on another try, I was enjoying the white light so much I did not feel like following the sequence and wanted to remain in the white light.
I fell sleep but was awoken by a loud popping sound and an image of a black disc appearing in front of me.
ENERGY ENHANCEMENT IS EXTRAORDINARY - ALL OF THE STUDENTS GET INCREDIBLE HEALING EXPERIENCES!!!


Next morning we took the sequence a stage further with the transmutation of cosmic energy and taking the energy to its fire core. The meaning of vitriol was explained and its relevance to alchemy as being the first formula or guided meditation of alchemy. Vitriol also means anger and we were to use this technique "To drain the last dregs of our Vitriol".

We were taught that blockages were seen as black like coal, food for the fire which would increase its heat. That Kundalini heat would then flow up the spine. I could not feel the heat coming up my spine just a gentle warmth.

As I was trying this process I became angry, I knew I did not want my blockages anymore, that was why I had come on the Energy Enhancement course, I was fed up with them, they had served no purpose for me so far in my life, they had done me no good I wanted rid of them. I threw them in the fire with venom.

As I started to throw, I wanted to throw more on. I became very angry. I felt I had so much to be angry about; I could go on forever.

After this session I felt quite good.

My Energy Enhancement REIKI Initiations with Devi Dhyani, Devi uses Energy Enhancement Techniques in the Reiki Initiations, so....

On receiving my first Reiki initiation I felt very peaceful. Blue and white energies kept expanding. As the session went on I started to cry, tears rolling down my cheeks and there was some kundalini jolting of my body but I was not unduly worried.

At the second session I felt I was being pulled up by one single hair on my head, up and up it pulled me. Later it felt as though a whole lot of stuff was coming out of my head into the universe. First my little fingers felt numb then the other fingers followed suit. My feet also felt numb and slightly raised off the floor. My bottom also felt as though it was coming off the chair. Upwards and upwards was the movement. I felt emotionally tearful and tears welled slight. I felt very powerful, that I could move mountains with this strength.

On the third session I felt Devi's hands heat and a feeling of pushing me downwards. Initially again there was an image of white hands in the pray position and an opening up of my heart chakra, they felt more empowered this time. I felt snake like movements up and down my spine and I still felt numbness in my fingers tips but power going into them. I asked for help and the session ended with like wings flying slowly upwards, it was very beautiful and brought tears to my eyes, I wanted to fly too.

On the fourth session I felt similar sensations as before but this time the snake went outside my body, moving slowly upwards towards a star of light.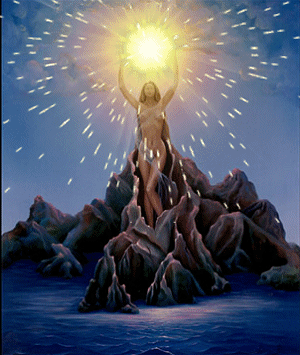 My heart felt as though it was opening more and I felt a throbbing in my hands. A tornado started in my body, swirling very fast from the bottom of my spine upwards, eventually it slowed down to a snails pace, the energies had become gentler.
From the white light I asked for help with my belly blockage. The light told me to use the white thread to weave in and out of this blockage and I successfully sent it down into the fire.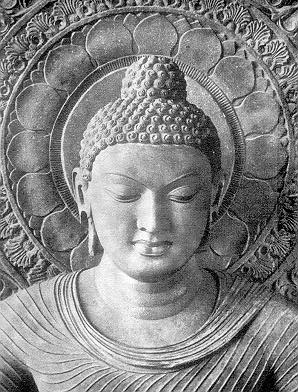 Energy Enhancement Advanced Techniques allow PAINLESS progress above and beyond any other course.



On the last day of her course, after 4 weeks of Energy Enhancement blockage removal, Lisabeta was getting ready for her Yoga Teacher Training tryout. She was going to give another lesson in Yoga to us.

Well as she was preparing she decided to do a little meditation and when she sat, she just felt all this energy which made her want to sit even more.

She felt herself ascending higher and higher like her head was going up into the center of the universe and she was breaking through one of her old barriers, like her head was pushing through the top of an egg.


As she broke through this barrier, she felt fingers brushing through her hair with a sweet indescribable energy for what seemed like a long time. Well, we were trying to get her to come to the yoga class. Talking to her and telling her to come out of it. But she could not hear us, she did not want to. She was in bliss. Gentle fingers brushing slowly through her hair.
She stayed in this state for two hours without moving!
She looks just glowing with energy, relaxed and wonderful. A big smile all over her face!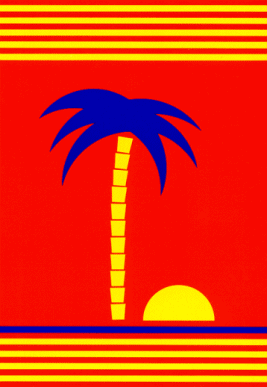 ENERGY ENHANCEMENT COURSE SPAIN, THIS SUMMER L'ESCALA!!!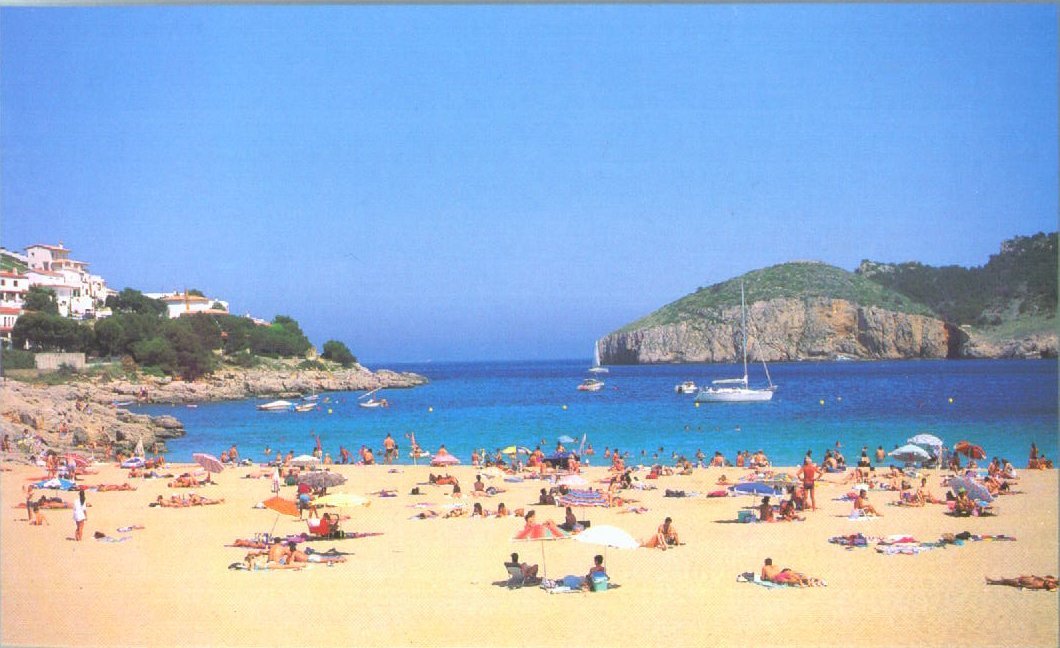 CALA MONTGO, TEN MINUTES WALK FROM THE ENERGY ENHANCEMENT CENTER
EMAIL sol@energyenhancement.org THE MOST ADVANCED AND PRODUCTIVE MEDITATION COURSE IN THE WORLD AS SAID IN THE TESTIMONIALS OF OUR PAST STUDENTS!!!
TEACHING IN EASY STEPS...
WEEK ONE LEVEL ONE - THE GAINING OF ENERGY
MEDITATION, SHAKTIPAT, ENERGY CIRCULATION, THE KUNDALINI KRIYAS, THE FIVE ELEMENTAL PATHS OF THE CHI OF CHINESE ALCHEMICAL TAOISM, THE GROUNDING OF NEGATIVE ENERGIES, ACCESS TO KUNDALINI ENERGY, CHECK OUT FOOD, REMOVE ENERGY BLOCKAGES, STRONG PSYCHIC PROTECTION, LEARN THE MERKABA, PYRAMID PROTECTION, POWER TOWER PROTECTION, THE BUDDHAFIELD, CREATE THE ANTAHKARANA, SOUL FUSION, MONADIC INFUSION, LOGOS INFUSION, SIRIAN INFUSION, THE AVATAR OF SYNTHESIS!!!
EMAIL sol@energyenhancement.org
L'Escala and environs is something of an education if your experience of Spain to date has been high rises and package tourists….forget all that …instead think….roman ruins…beautiful villages…..terrific beaches ….bucolic countryside…...fabbo sunsets …. and more than a few good bottles of grape juice……..in short, something of a revelation……..not a stuffed donkey in sight …honest!

The Ancient Roman Columns at the Ruins of Empuries as the Sun Goes down.
Empuries, just outside of L'Escala, is the Oldest Greek and Roman site in Spain, an Ancient Trading Center which was first Founded 3000 years ago.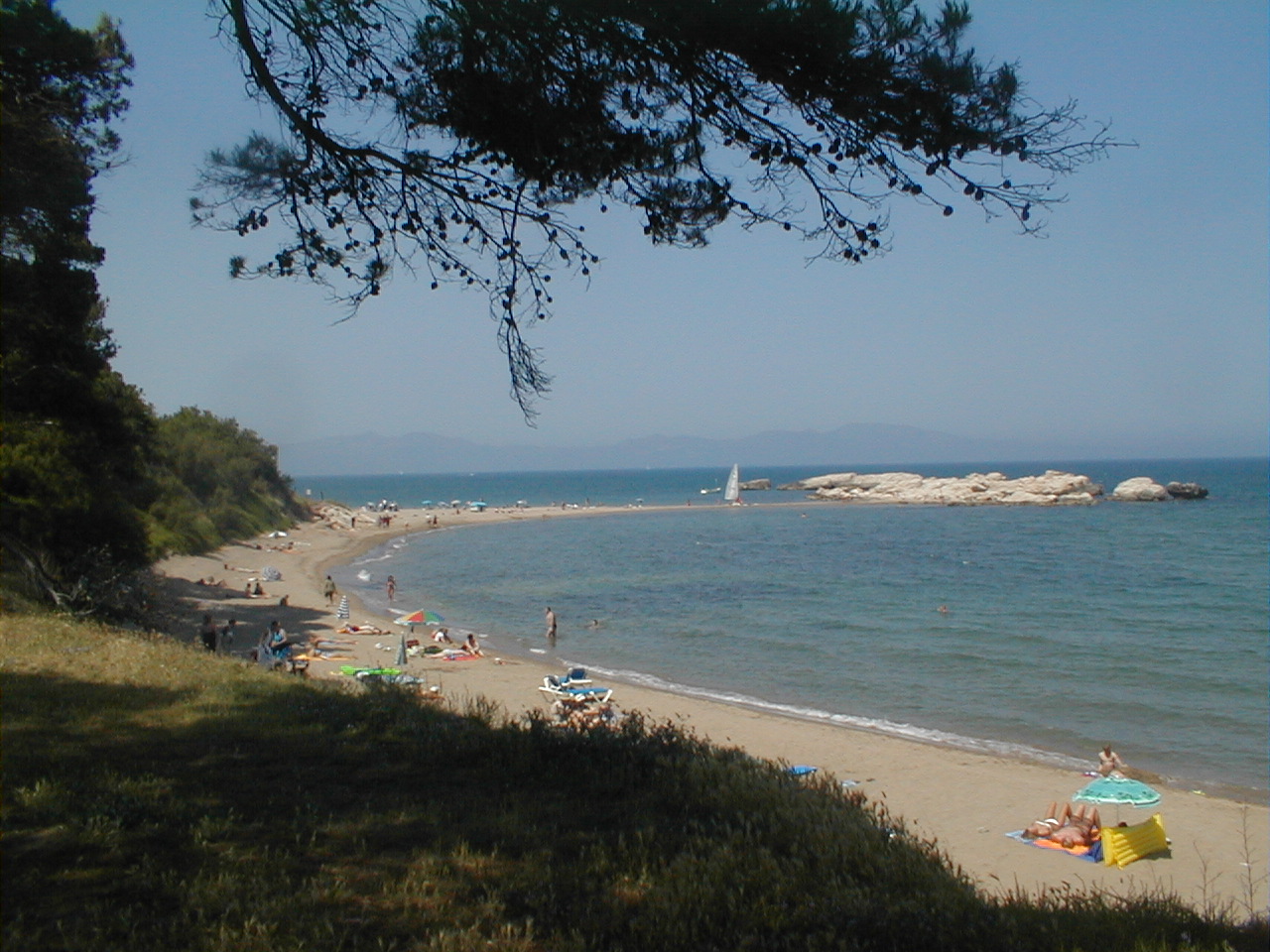 Biggest surprise of the week goes to Energy Enhancement….
Kind of difficult to summarise but I find it to be a pretty effective method of self-analysis combined with a strategy for dealing with whatever 'shows up' as a result of all the digging…………from a personal viewpoint it allowed me to work on two areas which although I was aware of, I didn't really have much of a clue as to how to deal with ………….one of the blockages in particular was kinda heavy (see gay men and their mothers volume 1 chapter 23) but being with Satchi and Devi made it do-able………..not going to say too much about your would-be hosts 'cos I don't want to make them blush ……….think I'll leave it at….. 'Inspired and Inspiring'

Picture of the Sunset taken outside of L'Escala Cafe 1869 as the sun sets over Empuries and the Pyrenees, by Alan Dolan!!
Will I come back for Level 2???????
I believe the phrase is …."You bet your butt!!"
Alan Dolan
Communications Person, Well known aerospace company, Riyadh, The Magic Kingdom of Saudi Arabia.
PS. Did I mention the banana and ginger shakes ????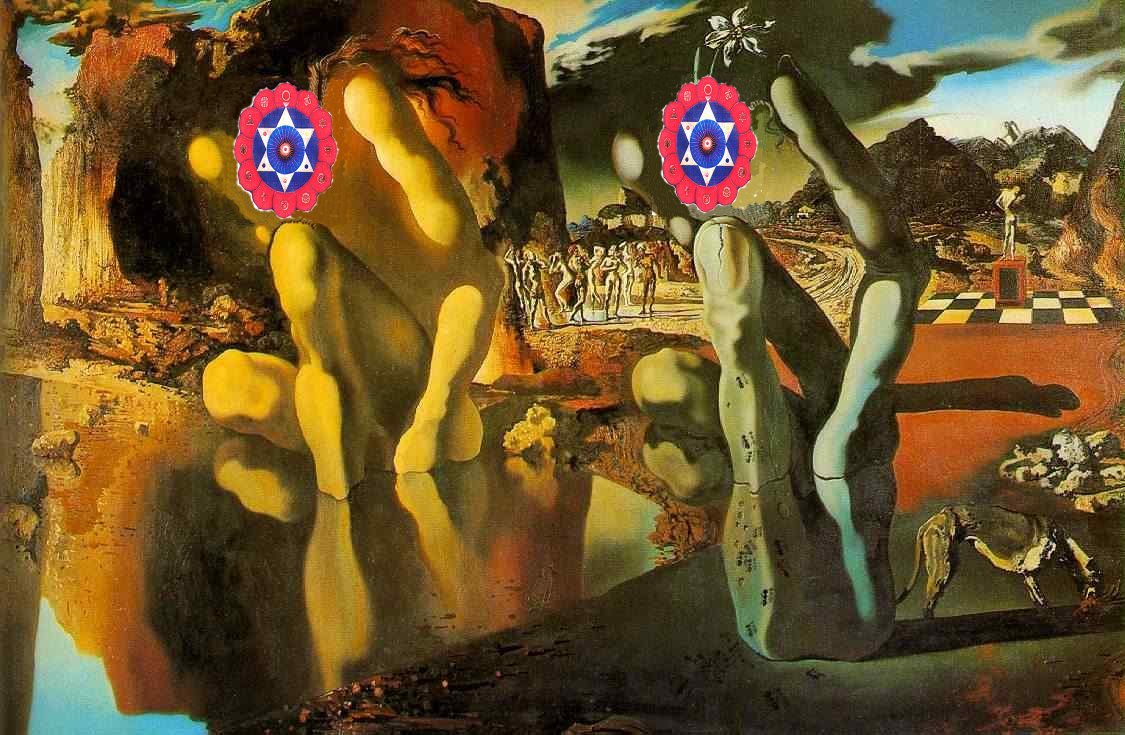 Salvadore Dali, Narcissus.
A bony hand reaches out of the Earth holding the Sol Symbol, Golden Egg, Symbolising the Higher Self/Soul. Dali means, the body dies, but the Soul lives on so why are we so egotistical!!! To the left we see Narcissus looking at his beauty reflected in the water. The selfish ego preening, not realising his immanent death or his Higher Self. The dog is decrepit and rotting. The people are talking, not realising we can see through them in their nakedness. The God/Statue is on the Board as in a Masons temple.
The Extraordinary Salvadore Dali Museum, created by this flawed Genius, is based, 45minutes away from L'Escala, in Figueres. Salvadore Dali lived just north of L'Escala in Cadaques. Trips available on request!!!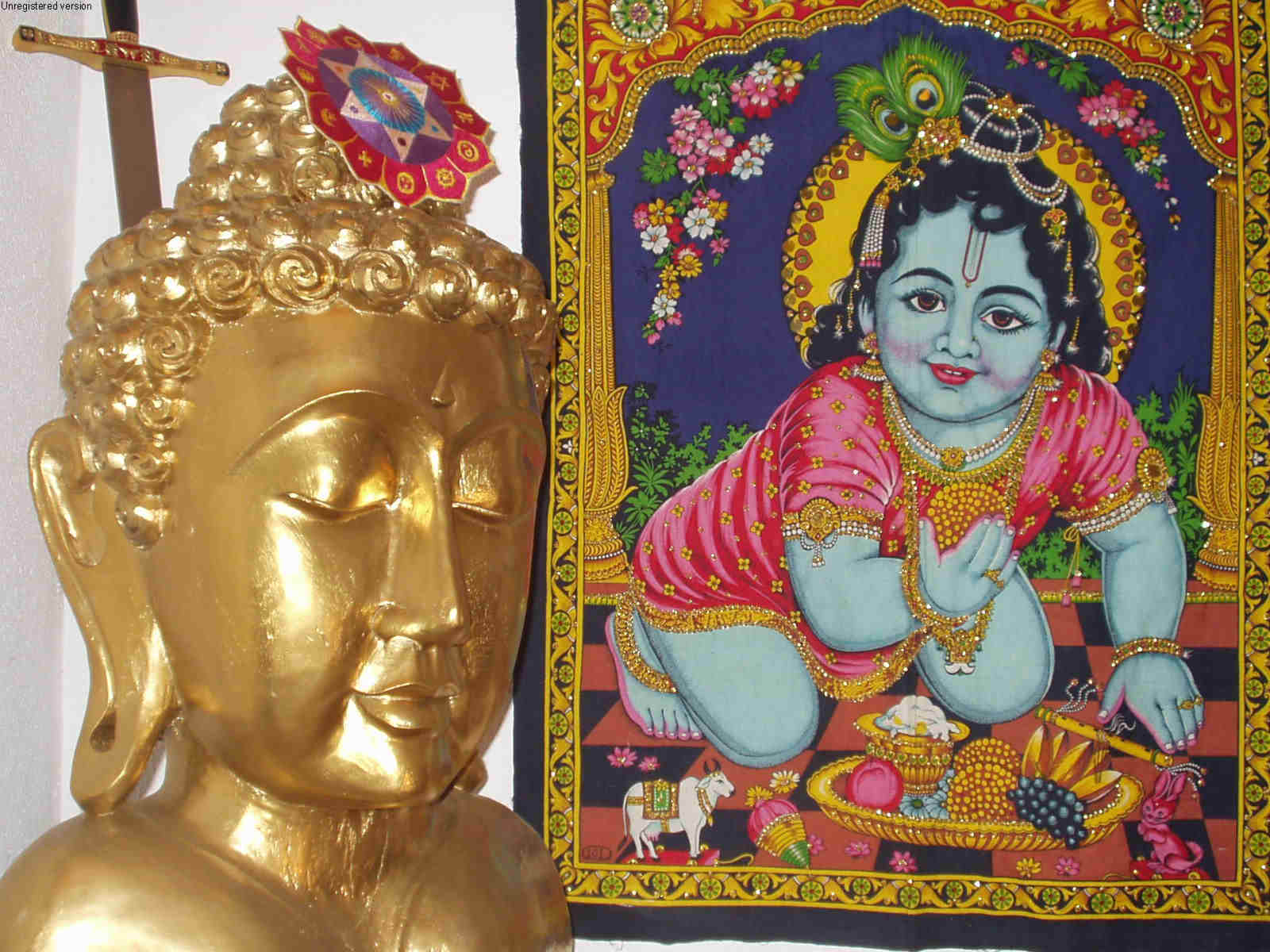 BUDDHA AND KRISHNA AT THE ENERGY ENHANCEMENT CENTER IN SPAIN ON THE COSTA BRAVA
TESTIMONIAL... Why Energy Enhancement is the best thing since Sliced Bread.
16th September 2004.

Having spent two weeks here, not all of it easy, believe me, I can honestly
say that my perspective is changed. I am feeling more full of energy, more
alive. The future is wide, open, bright, full of mystery, and it excites me!
I am looking forwards to getting back to my adventure.
My advice is come!
Do not delay!
Talk to Satchi and Devi about it.
EXPERIENCE MORE!!!
EMAIL
sol@energyenhancement.org
for PRICES AND BOOKINGS

SATCHI PROVED THIS TO ME IN THE FIRST FIVE MINUTES OF OUR FIRST MEDITATION, BY PUTTING MY BACK AND TOP OF THE HEAD IN THE RIGHT POSTURE. I IMMEDIATELY FELT A FLOW OF ENERGY GOING UP MY SPINE.
Once this stage was reached I had tremendous energy!
more?....
https://www.energyenhancement.org/page17.htm
Meditation is a prerequisite to the further advanced states of Energy Enhancement and just this Energy Enhancement Meditation is enough to gradually lead you towards your Ultimate Clarity, your Ultimate peace.
THE PAINLESS REMOVAL OF STRESS, TRAUMA AND NEGATIVE EMOTION
CONNECT, ONLY CONNECT - GOETHE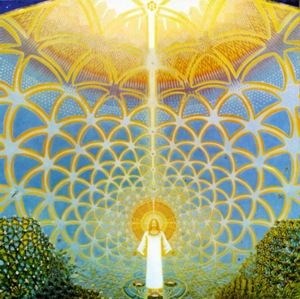 With Energy Enhancement it is not necessary to go anywhere near painful memory, negative emotions and catharsis which are the foundations of other courses.
If you are not experiencing spiritual energy in your Yoga or Meditation practise then What is UP!!
ENERGY ENHANCEMENT AND KUNDALINI TANTRA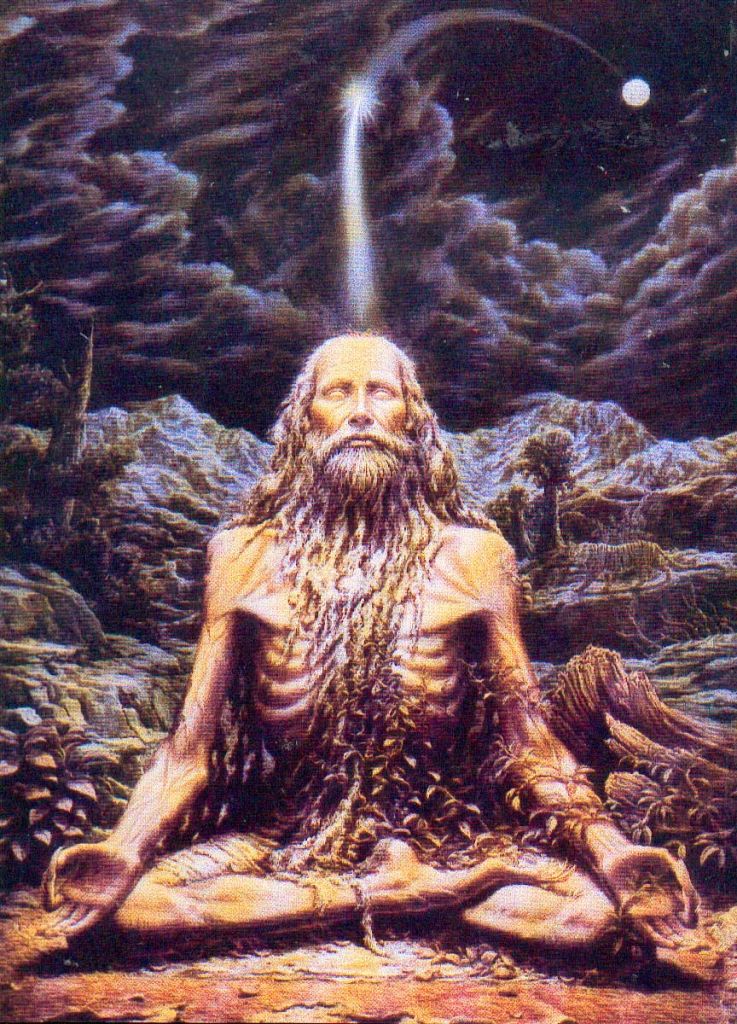 "EASY AND SMOOTH ENERGY ENHANCEMENT PUTS YOU IN CONTACT WITH KUNDALINI ENERGY WHICH SPEEDS UP THE PROCESS OF ENLIGHTENMENT AND INTELLIGENCE"
COME AND GET EXPERIENCED!

CLICK BELOW FOR DETAILS

EMAIL

sol@energyenhancement.org

FOR PRICES

INTENSIVE VIDEO COURSE LEVEL ONE STREAMING VIDEO -
SPECIAL OFFERS..
EMAIL sol@energyenhancement .org for details
BUY NOW!!

---
ENERGY ENHANCEMENT COURSES SPAIN EMAIL sol@energyenhancement.org for PRICES AND BOOKINGS
---
ENERGY ENHANCEMENT COURSE PROGRAM
JOIN IN OUR VISION OF ONE ENLIGHTENED HARMONIOUS WORLD.
SPEED UP THE PROCESS OF ENLIGHTENMENT
TRANSMUTE AND DISSOLVE ALL TRAUMA AND NEGATIVE ENERGY
SCHOLARSHIPS AVAILABLE. You should attend on all the days to receive full benefit and to allow yourself to build upon and complete the initiations. To maintain course standards, clients must be blockage free at every stage before being allowed to take the next Initiation. The course payment is based upon the amount of time given by the teachers only. It is the students responsibility to achieve completion of the initiation on the path of enlightenment.

PRICES SUBJECT TO CHANGE AT ANY TIME.

NORMAL COURSE
SPECIAL SCHOLARSHIP COURSE

FOUR WEEKS FROM JUNE 11TH

FOUR WEEKS FROM SEPTEMBER 7TH

Spain L'Escala

Spain L'Escala

2 week Energy Enhancement Course 1

Initiations 1-10

2 week Energy Enhancement Course 2

Initiations 11-20

4 week FULL Energy Enhancement Course

Initiations 1 - 30

Price staying at 3* Hotel Nieves Mar or stay at SOL Center
Pay own accommodation at L'Escala Camping Sites and Hotels from 9.20 Euros per night SOL CENTER https://www.energyenhancement.org/Escala.htm OFFICIAL L'ESCALA PAGE http://www.lescala.org/angles/index.html
THE COURSES MUST BE RECEIVED IN THE ORDER ONE, TWO, THREE.
BOOKINGS sol@energyenhancement.org CURRENCY CONVERTER - www.xe.com
---
TRAVEL
Barcelona is the International Airport for the region with flights from all over the world.
It is very easy and very cheap to get to Barcelona or Girona in Spain from London. www.easyjet.com for Barcelona from London. Girona is the closest to us. Or www.ryanair.com for Girona for online bookings. If you book well in advance the prices are cheap. As you get closer to the date they go up.
For our courses we give free pickup and return from the airport
.
CLOTHING and CLIMATE
Bring comfortable loose clothes for yoga and sitting. If you are Zen then bring your Zafu. Normally JULY AND AUGUST are hot. Usually at other times like September when we are here, it is mild to warm on the many wonderful beaches but sometimes there is a breeze from the mountains, sometimes the occasional thunderstorm, and the evenings are sometimes cool.
---
THE ENERGY ENHANCEMENT COURSE IN L'ESCALA

The Energy Enhancement Normal Course In Spain, L'Escala on the Costa Brava North of Barcelona.
The beach of Cala Montgo only 10 minutes walk away.

30 KM of beaches close by.

Beautiful walks on the cliffs nearby the Villa.

Sessions of Yoga and/or dance to help keep the Energy High.

The course includes early rising, late nights, Yoga and advanced meditation techniques. This is a serious course!

However, afternoons are free for rest, the beach and study.

The course can also form part of our Yoga Teacher Training course.

Reiki Initiations given Free! One Initiation for each Energy Enhancement Level.

INDIVIDUAL COURSES AVAILABLE EACH MONTH.
For Prices in Your Currency, Use the Currency Converter at www.xe.com
AIRPORTS
Girona is 45 minutes from the SOL Villa by car, Barcelona is 2 Hours.
Come to Girona Airport using www.ryanair.com if you are coming from UK.
Or Barcelona if international.


BANK TRANSFER OR WIRE TRANSFER PAYMENT

Payment by Bank Transfer... After agreeing your course with us, wire, transfer the amount to The
Energy Enhancement Synthesis of Light Ltd. (SOL) Company Account in the United Kingdom (UK) England at..
Barclays Bank,
Egham Branch (town),
Staines Group,
ENGLAND
Sort code (Bank Number) 20-81-11.
The Synthesis of Light Ltd,
Account Number 40802204.
The Swift Code for Barclays Bank is BARCGB22

PAYPAL PAYMENT
Or payment by Paypal to our sol@energyenhancement.org account.

Please tell us when you have sent the money so that we can know when to look
in the Company Account to check its arrival.

Try to come on the evening before for a good start on the first day of
the course and return on the last day the appropriate following week, to
Girona Airport with Ryanair.

It is very easy and very cheap to get to Barcelona or Girona in Spain.
Girona is the closest to us with ryanair from London. See www.easyjet.com
for Barcelona or www.ryanair.com for Girona for online bookings. If you book
well in advance the prices are cheap. As you get closer to the date they go
up.

Please send us an email when you have wired the money and we will check it
arrived in the account and then tell you it arrived and give you full
directions and telephone and mobile numbers also, just in case.

Bring comfortable loose clothes for yoga and sitting. Normally this time is
mild to warm on the many wonderful beaches but sometimes there is a breeze
from the mountains and the evenings are sometimes cool.

Thank you for applying for your Energy Enhancement Level One Course. You are
following in the footsteps of many wonderful people and friends. We aim to
help your special experience.

Book your Energy Enhancement normal Course by EMAIL sol@energyenhancement.org Ask for latest prices.
https://www.energyenhancement.org/Escala.htm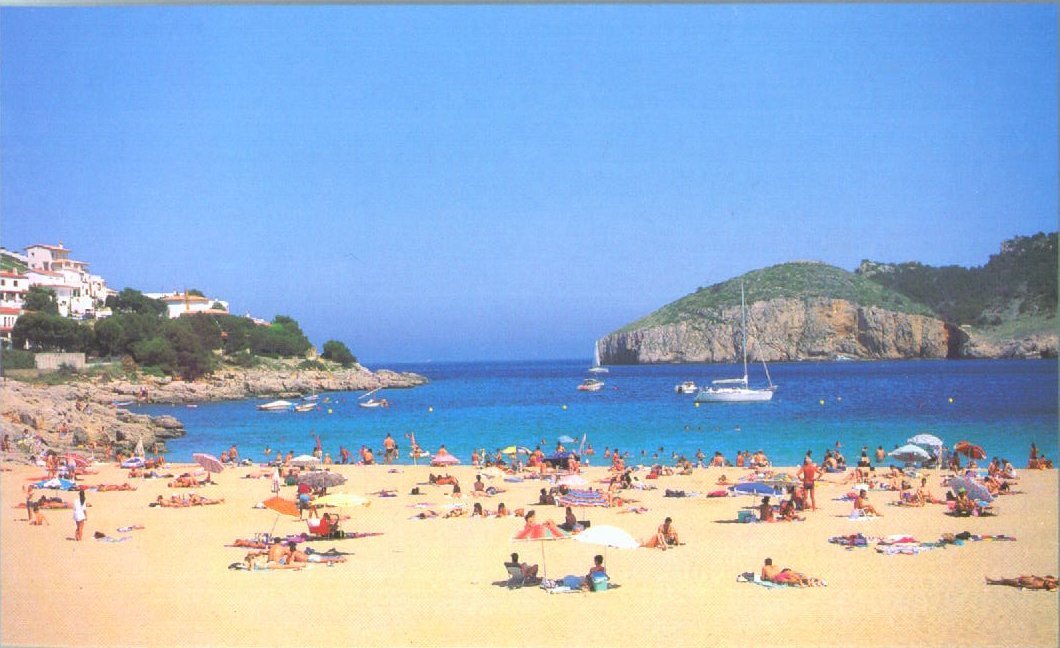 TO FIND OUT HOW MUCH THE COURSES COST IN YOUR CURRENCY, PLEASE USE THE CURRENCY CONVERTER AT www.xe.com


Love and Light,

Satchidanand and Devi Dhyani

ENERGY ENHANCEMENT - THE CORE ENERGY TECHNIQUES
Speed up the Process of Enlightenment.
The Kundalini Kriyas - Expel Every Energy Blockage.
Ground Negative Energies. Heal Negative Emotions..
Transmute Traumatic Memories. The Mastery of Relationships.
The EE E-Book, Video Course, Home Study Course
Courses in India and Spain and Worldwide.
For Prices and Regular Emails Fill in the Form:-
Website www.energyenhancement.org

Would You Like the Atmosphere of an Ashram....
With the Comforts and Climate of a Villa in Spain, THIS SUMMER?

Ill, Stuck, Blocked, Lost Your Way or Lacking in Energy?
Want to to Speed Up, Broaden or Deepen your Progress Using the Most Ancient, Advanced, Time Tested and Effective Techniques From over 5000 years of Successful Spiritual Science?

If you want to Change Any of the Above with a Life Enhancing Experience of Energy Enhancement,

DO IT NOW!!! Join Satchidanand and Devi Dhyani in Spain.
Enquiries or Bookings, Email sol@energyenhancement.org

Contact sol@energyenhancement.org for bookings and payments.
For EE Prices and Regular News JOIN SOL MAILING LIST
TESTIMONIAL FROM OLYMPIA PANZA

Here is a Testimonial from Olympia Panza.

When I came to see Satchi at the airport for the first time I was struck by his energy but it was the second time, when he was talking to another student when meeting us off the train at Figueres that I really started to feel the Buddhafield of Energy Surrounding him

Suddenly I started yawning like the big healer guy in "The Green Mile" and then tears started from my eyes and I felt I was getting rid of a lot of Painful memories from the past.

Satchi taught us meditation and the Circulation of the Energies in order, as he said, "To improve our psychic vision" During these initiations I saw all my Energy Blockages in colour!! I saw my abdomen filled with blackness and thought back to my first periods, filled with pain, my inability to breathe properly and the problems I have with digesting food.

I saw all the brown clouds of pain filling my lumbar region and the problems with the throat chakra making me understand my problems with communication and the Peter Principle, we always do that which we most need to learn, which caused me to become a journalist and an arabian belly dancer teacher.

Satchi saw/felt them too and asked if I would like some healing because he explained that normally he liked to teach the Removal of Blockages Techniques of Energy Enhancement Level 2 and let the students heal themselves, but because I was going before he could teach that, he thought that a little band aid would be helpful because he felt that the abdominal blockages were not made in this lifetime but had come to me from my previous lifetimes.

I lay on my back and Satchi placed his hands over my abdomen and I drifted off to a place of peace. I imagined myself lying on the grass in the sunshine. I saw Satchi as an energy there too, blowing through me like the wind. In this space I was a man, and not a woman as I am in this lifetime, and very focussed and filled with anger. Many images of women relationships passed in front of me some of them pregnant and I saw that I had no respect for the women in my life. I was wounded in the right side of my belly and I was dying.

As Satchi healed my belly I felt the pain of the wound I was dying from and people watching me said that this pain was reflected in my face. Finally the pain was gone and Satchi said that was enough for now. The previous lifetime had been healed and I had been brought face to face with attitudes in a previous lifetime, anger and a lack of respect, being mirrored in this. I saw how my irritation and anger was taking me away from my infinite peace and how these attitudes were reflected back at me in my relationship with my husband.

It was interesting that the relationship chakra, the abdomen, the place I was wounded was reflecting my previous attitudes and the Karma of those previous lifetimes was being given back to me so that I would be taught never have those attitudes again. I want to learn from my mistakes.

Satchi says you only get visions if you need to learn something.

Satchi explained that the intellectual level thought that it could solve everything just like this.. "I should not get angry!!" but that the intellectual level did not have the power to make that promise because its links with the emotions were broken, blocked and faulty.

He explained that the intellectual level similarly says, "The whole world should be filled with peace." Yet for 10,000 years there have been one or two wars every year.

The Techniques of Energy Enhancement allow the mind to have the power to implement its decisions through the Removal of Negative Emotions. The removal of Energy Blockages, which create physical disease in the body and negative emotions in the mind.

Satchi explained that if we had the power to heal our own blockages, we also had the power to heal the blockages of others. The power to do this comes from an integration of the body, emotions, mind and spirit created through the Core Energy Techniques of Energy Enhancement within the Energy Enhancement Buddhafield.

Satchi explained that the higher levels of Energy which create the Energy Enhancement Buddhafield and the Energy momentum to heal the students and raise their Energy Levels so that they can do likewise came from His connection with his teachers, Zen Master Hogen from Japan, Swami Satchidananda from Yogaville in the USA but previously a disciple, a Yogiraj, of Swami Sivananda of Rishikesh.

There is a transmission of Energy from Master to Disciple which occurs in silence. The preparation for this is the student's responsibility but the Energy always finds its place. It is the Energy of Initiation, which confirms the student in his enlightenment, but before this Initiation, "you need to be there before you can stay there."

Indeed, many people go searching for Integration and Enlightenment from technique to technique and teacher to teacher whereas a true student can learn anywhere. We need to increase that studentness within ourselves. We need to learn to be a true student. The ability to learn. The ability to ask. The ability to receive.

One lack of respect for the teachings. One negative word, ONE BLOCKAGE, and heaven and earth are set infinitely apart. One negative word can destroy the silence of a moment.

Swami Satchidananda talked of the time when Swami Sivananda died and of the Energy Initiation, which came to him at that time even though he was in Celon and Sivananda was dying in Rishikesh. He felt that some of Sivananda's fire had been given to him at that time.

Each Spiritual Master is a gift from existence, working in his own personal individual way to express his gift, his way, his energy channelled from the universe itself. They are individuals with strong personalities, "Personages!!" unselfishly aiming their lives at the benefit of humanity, the world and the Universe.

Even the intellect gets confused because the intelligent energy of existence, above the intellect, is the guiding force and initiator. Each spiritual master is as different from the others as a rose is different from a lily.

Just smell the perfume. Are they not the flowers of the Universe itself?

As Jallaluddin Rumi said around 1200AD, "Take what is in my hand!"

Satchi explained that these energy initiations had come to him also.

He had the last and his only interview with Sri Yogendra of Bombay. Sri Yogendra died that same night saying that at the age of 96, it was difficult for him to hold in his energy. And this from a man who in his prime they used to put in darkened rooms where people used to go to see the prana, bioenergy, rushing blue over the surface of his body.

In the interview, Satchi said he could only sit at the masters feet and say nothing.

Yogendra glanced at him and he was drawn to sit. Rooted to the spot. Yogendra talked of the time he was in New York, healing the children of millionaires. It was there in the 1930s where he gained the money to build his ashram in Bombay, "They used to appreciate me there and gave me a black stallion to ride around on in Central park." Satchi heard him say at the end of the interview that the people of England had good hearts, and this from a Master who in his early years had had the reputation of beating up students who took liberties, showed a lack of respect!!

And then afterwards the energy.. Sent to him by Yogendra, which he was given during the interview. WHOOM! WHOOM! Up and Down. Down and Up. From Heaven to Earth and Earth to Heaven. ENERGY!! with great noise for 24 hours!!

Satchi attended his only and last Satsang with OSHO. During the Satsang, Satchi had the experience of seeing Osho's aura. Satchi's mind just stopped, during the satsang when Nivedano hit the drum. As it stopped he saw the physical aura of Osho, Yellow, Black and horrible just one inch away from his skin, I suppose this is what killed him, Satchi said.

But then the spiritual aura came out, white and filled with light up to 10 feet away from Osho and then Whoof!! It spread out over the whole of the Buddhahall and filled it with white light. Satchi said he just sat there, tears falling down his face for what seemed forever.

Osho died 2 days later.

And then at the "Satchidananda" Ashram of the Bendictine Father Bede Griffiths on the banks of the River Cauvery in Tamil Nadu in Southern India. more energy phenomena. Father Bede, a famous monk who exemplified the urge of the Benedicines to Ecuminise, to explore the Energies of the Hindu Religion, had his first heart attack 2 days later at the age of 96 and died 3 months later.

And then 2 days before Swami Satchidanand died at the untimely age of 89, Satchi felt the transmission of Energy from his Master. Filled with white light for 3 days in a row, in the middle of the night for hours, unable to sleep.

Masters take no heed of which religion they are born into. They become channels for the light despite, or rather because of, the general low energy level of the world and its corruption and mixedness. It is their job to raise the energy of their students and of the world in the few short days before they leave this planet. To leave it a better place than when they came.

As I leave after a couple of days in the company of Devi Dhyani and Satchidanand I look forward to my future training with them Learning Energy Enhancement Levels One, The Connection with Energy!! Energy Enhancement Level Two, The removal of Blockages and Energy Enhancement Level Three, the Mastery of Relationships and the Psychic Sexual Energy Connection, this August.
16th September 2004.

The meditations on the Energy Enhancement course are extremely powerful.
Every day I make progress as I learn to use the techniques, becoming
increasingly familiar with them and more able to handle the energy they
release. Sometimes it is hard, hard work. I have learned a lot about
determination and passion in Energy Enhancement meditation. And as in
meditation, so in life!

The techniques of Level 2, after being introduced to the expansive vistas of
the basic environment of Energy Enhancement in Level 1, allow you to go into
meditation even deeper, clearing out deeper blockages with more efficacy.
You become a true warrior! The meditations I have experienced are extremely
dynamic, allowing me to explore my own sense of creativity and improve my
ability to solve problems without being a slave to dogma, including some of
my own rigid belief structures, which come to the surface quickly and
require dealing with. Here you are given the tools to deal with these things
and you must learn how to use them yourself. Only you can walk your path.
The only insistence is that ALL YOUR BLOCKAGES MUST GO!

Having been on a 10 day Goenka Vipassana silent retreat where I meditated for
8 hours a day I can say that coming to stay with
Satchi and Devi is so much more grounded in everyday life. The difficulty in
spiritual life is balancing the material and spiritual worlds effectively.
Energy Enhancement does not promote a spirituality that grows only in the
mountains, apart from the cities and the hustle and bustle of everyday life.
It shows you how to integrate the peace of retreat with the activity of life
- work, relationships, enjoyment, and spirituality - there should be no
separation!
Talk to Satchi and Devi about it.