Craig Adamson
TESTIMONIAL REVIEW OF THE FIRST DVD OF FOUR, INITIATION ONE - MEDITATION
...... how to align the spine so that it is square to the earth. Once in alignment I could easily feel the current from the center of the earth flowing though me. This was very energizing.
These changes I feel will dramatically impact my meditation progress for the better.
The breathing technique .... greatly enhanced.
Overall, I think that this video gives the .... most important and often overlooked key to meditation. ..... squaring the body to tap into the earth's energy system.
Craig Adamson
Craig Adamson
TESTIMONIAL REVIEW OF THE SECOND DVD OF FOUR, INITIATION TWO
First you learn how to identify where you have blockages and second you learn techniques on how to clear the blockages.....
I can also feel a stronger kundalini flow when I align myself as taught in Energy Enhancement Initiation 1.
I have identified the energy blockages in my spine and body and have been using the Energy Enhancement techniques to remove them.
Craig Adamson
I have been working for over 12 years with many well known techniques including Transcendental meditation and Kriya Yoga, Subud, A Course in Mircles and the Sedona Method.
Although I have made good progress with these techniques I now consider these to have been preliminary techniques to prepare me for Energy Enhancement.
These methods that I have tried before simply donít provide for the systematic identification of Energy Blockages or contain the Advanced Techniques for the removal of the energy blockages to enlightenment that Energy Enhancement does.
If you are serious about self-improvement, growth, change, enlightenment! Then the Energy Enhancement course is for you.
If you are tired of all the many systems of meditation which leave questions unanswered and where the path to enlightenment is ill defined and uncertain then donít delay end the suffering as soon as possible Ė learn Energy Enhancement.
Jean, FROM THE SEPTEMBER 2005 ENERGY ENHANCEMENT COURSE

IF YOU WANT TO SPEED UP YOUR PROCESS WITH THE ULTIMATE TECHNIQUES ON THE PATH OF ENLIGHTENMENT.......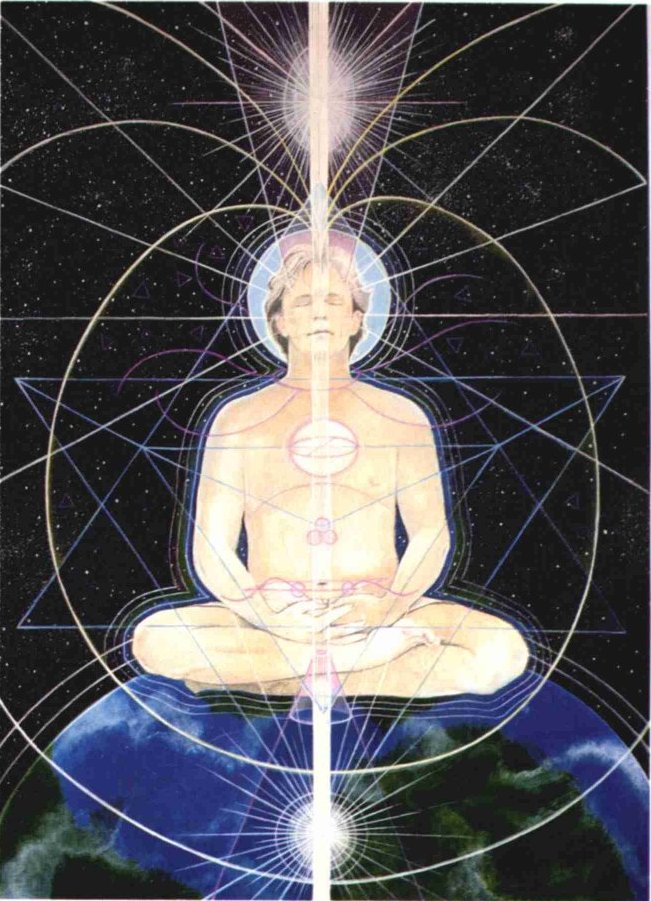 Study in the comfort of your home

Learn powerful meditation techniques

Energy Enhancement Techniques come from the Worlds most powerful Masters and Religions.

These techniques are not usually taught immediately but only taught completely after many years of teaching with one Master in One Religion.

They have been put together, synthesised, after many years of investigation from 5000 Years of Successful Spiritual Technology.

Now, Energy Enhancement Advanced and Techniques are taught completely and freely for the First Time.

Energy Enhancement is the most Powerful and Speedy way to become Enlightened.

Are You suffering from Pain, Traumas due to Addictions, Anger, Depression, Drugs, Divorce, Bereavement, Multisexual problems, Trauma, Heart Disease and Cancer?
With the Energy Enhancement DVD or Online Meditation Course we can Learn how to Transmute, Totally Remove, Aches and Pains, Traumatic Emotional Memories and Negative Thoughts, to Ground Negative Energies. With Energy Enhancement learn The Mastery of Relationships, Increase our Good Luck, Happiness and Purpose.
ENERGY ENHANCEMENT IS THE ONLY COURSE IN THE WORLD WHICH CAN SHOW YOU HOW TO DO ALL THESE THINGS!!
MEDITATION, SHAKTIPAT, ENERGY CIRCULATION, THE KUNDALINI KRIYAS, THE FIVE ELEMENTAL PATHS OF THE CHI OF CHINESE ALCHEMICAL TAOISM, THE GROUNDING OF NEGATIVE ENERGIES, V.I.T.R.I.O.L, THE ART CARD OF THE THOTH TAROT, ACCESS TO KUNDALINI ENERGY, CREATE THE ANTAHKARANA, SOUL FUSION, MONADIC INFUSION, LOGOS INFUSION!!!
New Improved DVD Course.

NEW!! Upgraded High Quality Course 6 DVD'S playable on your DVD Player or computer sent to you Immediately if you order now.

FREE!!! WITH DEPOSIT FOR THE ENERGY ENHANCEMENT COURSE.

100% money back guarantee.
Benefits
Effective, advanced techniques you can practice at home.
Immediate effects and results from practicing
4 powerful initiations not easily available ANYWHERE ELSE including many inspirational talks by Satchidanand, Yoga, Pranayama and many articles.
The course features the 4 initiations of Energy Enhancement Level 1 and includes emails sent to you on a regular monthly basis over 1 year taking you through each initiation and stage of developing your energetic muscles!
Learn how to Completely Remove anger, tension stress and other negative emotions. Don't be victim to other's negative attitudes and energy
Clear energy blockages around the body and experience better physical health
Get better balance and stability, both physically and mentally, Practice with friends and family, Start practicing the techniques before you come to the retreats
Speed up the process of Meditation. These Energy Enhancement Techniques will most definitely help in your process. We cannot recommend these Energy Enhancement Techniques enough.
If you buy this DVD Offer then you will receive an entire first year of the Online Course, immediately in your EMAIL, not only containing textual backup to the DVD Video Course of initiations 1-4 but also including many inspirational talks by Satchidanand, Yoga, Pranayama and many articles.
The course includes the following 4 initiations..
INCREDIBLE ENERGIES WITH..
Initiation 1

: Squaring the circle -:

In the first initiation you are taught how to channel and connect with a flow of Intense Spiritual Energy. Learn to sit correctly and experience the energy flow through your body. This technique shows you how to feel the energy connection. Just by maintaining this simple posture in meditation, your evolution is speeded up.

Initiation 2

: Circulation of the Energies -:

Once you have connected with the energy flow, you will learn to circulate the energy around your body's major meridians and push through any blockages on the path. THIS IS THE KUNDALINI KRIYAS AND MICROCOSMIC ENERGY CIRCULATION!!

Initiation 3

: Grounding of Negative Energies -: Learn about Vitriol and Alchemy, The Philosophers Stone. How to transmute and ground all negative energy, Trauma and negative emotion by using an external source of Energy. Connect with the Earth and Shakti Itself. This is the powerful alchemical meditation performed, but not understood, by the Master Masons.

Initiation 4

: Connecting to higher spiritual energies -: Supra Galactic Energy Circulation - The Macrocosmic Circulation - Energy Infusion along the Antahkarana - Learn how to connect to higher sources of energy. Never be fatigued or out of vitality again. Remain connected 24/7 and have access to an infinite source of powerful energy.
Energy Enhancement teaches how to transmute Energy Blockages in the Karma Clearing Process. How to Protect yourselves from absorbing them from everyone you meet!!
Remove Energy Blockages

Energy Blockages

are the cause of all physical disease, they cause all Negative Emotions like Fear, Anger and Depression.

Energy Blockages

are caused by Traumas due to Addictions, Anger, Depression, Drugs, Divorce, Bereavement, Multisexual problems, Rape and Sex.

Energy Blockages

cause you to think Negative Thoughts.
Energy Blockages are accidents waiting to happen.

Energy Blockages

Sabotage your lives.

Energy Blockages

are the Karma which cause Bad Luck and Trouble.
The NEW Video meditation course includes initiations 1-4 of Level 1 and provides the interested student with clear instruction on the most important foundations of the Energy Enhancement Techniques. SOL has recently filmed the initiations in high quality Digital Video and have produceda New DVD of the first 4 initiations. The DVD includes exciting footage of student's personal experiences as well as instruction from Satchidanand all filmed in high quality Digital Video. You get an inside look into one of the courses as well as complete instruction on how to master the 1st four techniques and increase your energy level until you are ready to come to the course. Includes diagrams and interactive menus to easily navigate through initiations.
BUY DVD VIDEO COURSE NOW!!!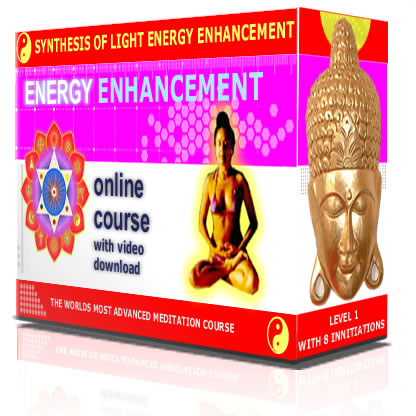 OR SEND DIRECT TO THE SOL ACCOUNT
sol@energyenhancement.org
Buy Now!!
DON GETS HIS DVD COURSE
Subject: RE: Getting back again.
Date: Wed, 08 Mar 2006 21:28:59 +0000
Dear Satchi

Yes, everything, all the DVD course and Online Course Downloads are here, all together they arrived, mighty excited i might add and all is downloaded and well.

I
m getting stuck straight in, its amazing, because the very first time i got the sitting position correct. I could feel the energy flowing up my spine and over my head incredible heat and a real tingling in my face and a feeling of elation i cant describe and i did this while using sound for each chakra, when i struck the heart chakra tone my chest just expanded and it felt like it was being lifted up and the whole room seemed full of energy and and and what a feeling, phew. It was heaven.
I was sitting still for about an hour and it felt like only a few minutes i think i just arrived.

I think i now have all the little pieces of my jigsaw, its taken a long time searching and im also seeing the numerous times when i was shown the direction but i was unable to see, There seems to be so much that i have missed and i wonder how come i was this blind for so long.

I wanted to say "Thank You" For your patience, For your time and most of all for being here on the planet at this time.

May Peace and Love always be your friends.

Don And Anne.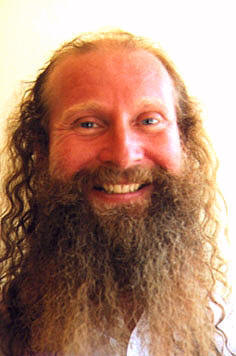 When I came to see Satchi at the airport for the first time I was struck by his energy but it was the second time, when he was talking to another student when meeting us off the train at Figueres that I really started to feel the Buddhafield of Energy Surrounding him. Suddenly I started yawning like the big healer guy in "The Green Mile" and then tears started from my eyes and I felt I was getting rid of a lot of Painful memories from the past. Olympia Panza 2004


"Once this stage was reached I had tremendous energy!"
ENERGY ENHANCEMENT MEDITATION SAMYAMA
VIDEO ON DEMAND
STREAMING VIDEO COURSES
AS GIVEN IN THE HOME STUDY COURSE, ONLINE BY STREAMING VIDEO (YOU MUST HAVE A GOOD BROADBAND CONNECTION TO RECEIVE THIS) PASSWORDS TO THE ONLINE VIDEO ADDRESS PLUS WITH ALL THE SAME EXTRAS, SATCHIDANAND AUDIO TALKS, DOWNLOADABLE YOGA, PRANAYAMA, SACRED SYMBOLS BOOKS GIVEN BY EMAIL ...
For currency conversion goto www.xe.com
DVD COURSES
PLUS 7 FREE DVDS
PLUS FREE VIDEO ON DEMAND
AS GIVEN IN THE HOME STUDY COURSE, ONLINE BY STREAMING VIDEO (YOU MUST HAVE A GOOD BROADBAND CONNECTION TO RECEIVE THIS) PASSWORDS TO THE ONLINE VIDEO ADDRESS PLUS WITH ALL THE SAME EXTRAS, SATCHIDANAND AUDIO TALKS, DOWNLOADABLE YOGA, PRANAYAMA, SACRED SYMBOLS BOOKS GIVEN BY EMAIL ...
THE ENERGY ENHANCEMENT DVD AND STREAMING VIDEO COURSES
PLUS 7 FREE DVDS WITH DVD COURSES
EMAIL sol@energyenhancement.org
FOR COURSES IN SPAIN, ARGENTINA AND INDIA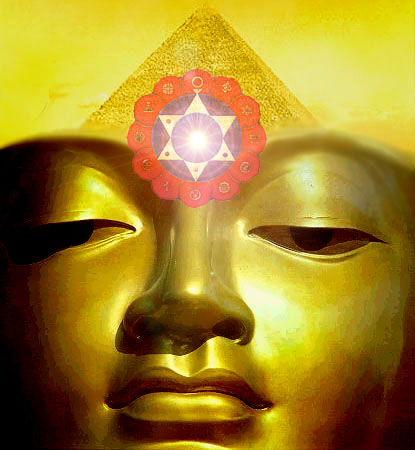 ---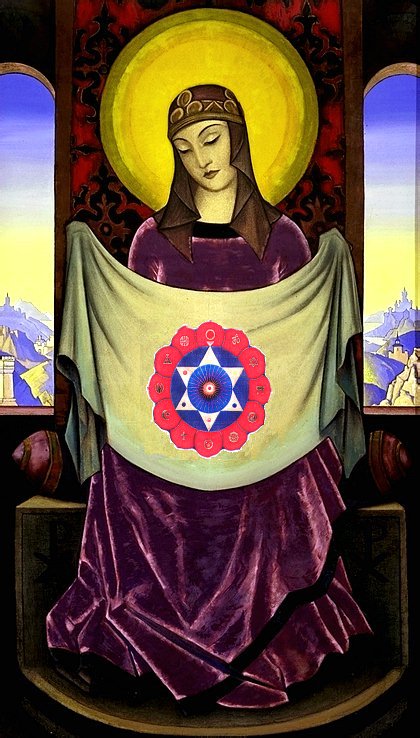 VIDEO EXCERPTS FROM THE ENERGY ENHANCEMENT VIDEO COURSE
Hello,

Thanks for giving me the opportunity to reply to your questions.

See text below...

Hello Swami,

I wont be able to attend any of the residential courses unfortunately - I am in the USA so Spain is a long haul. Argentina is a possible but as yet to early to say - anything coming up in New York?. I am the CEO of a large business and it is not so easy for me to simply take a month off.

The Spain Course 2006 is our last course in Europe for a while.

The January Argentina Course 2007 is the last course over a month. Next for thoroughness we take 2 months to cover the same ground.


I am very interested in the DVD course......but have not purchased yet as I am not fully convinced by the material and am having some difficulties with the presentation of it. The testimonies are all well and good, however there is no detail concerning the various DVDs apart from the headings. ideal would be list of content, specific areas covered and techniques taught.

I would really like to see more information if possible about what I am buying before I lay out the money for this.

You will receive with the DVDs the first Four Initiations of the ENERGY ENHANCEMENT COURSE of 28 Initiations.

By buying this you will gain trust in the process which hopefully will lead you on to more initiations using the full Energy Enhancement Course by Streaming Video DVD or in coming to see us personally.


I have to be honest and say that the idea of watching someone dance for 60 minutes to a Led Zepplin song did not rock my boat. Maybe this is linked to my viewing of the free online movie of someone performing 800 or swirls to an audience over the course of 45 minutes which I was not appreciative of. I am more than prepared to accept that I may well be an ignoramous in this matter, and maybe there were finer details that I did not catch, however I was not moved in the slightest to this and it did not inspire me to want to but the DVDs.

I am having a problem in perceiving the value of the introductory talks and students Q&A (are the talks elementary or more advanced as I appreciate you have to cater for students across a wide range of ability?) - with all due to respect I dont want to pay to listen to someone that explains Indian philosophy to me on a DVD by DVD basis ( I have this t-shirt) I am interested in ground breaking and effective technique, the demystification of riddles, process, method, what to expect, fine tuning etc. Is it the case that the initiation is the core content or the bulk of the content?

In the Introductory Talks and in the Sacred Dance we are just radiating Kundalini energy to enable your energy level to grow, and absorbing and transmuting all the Energy Blockages which are cast out during this process.

The first Level of EE is to do with raising the energy level and protecting from energy blockages.
This positive Kundalini energy is sheer goodness. Badness in the form of Energy Blockages cannot remain in its presence and it is cast out, must be cast out in order for you to proceed. Your psyche is feeling the echoes of this process, thus the comments above.
Other methods of raising energy are yoga, pranayama, chanting, - drugs (not recommended and not permanent, but some people get a glimpse), but the methods above are far higher.

Usually it takes 3 days of the personal course to get people to the correct energy level.

Initiations One to Four comprise the advanced techniques of --- meditation, energy circulation, Alchemical Vitriol - the grounding of negative energies, Soul Fusion, the creation of the Antahkarana, Macrocosmic Orbit, The Energy Enhancement Supra Galactic Orbit, Access to external sources of positive energy and goodness, Emerald Tablet of Hermes Trismegistus...

In the process we usually have to cast out energy blockages.

The blockages do not want to go.

A symptom of the blockages not wanting to go is that they work on you physically (pain), emotionally (all the negative emotions) and mentally (by saying meditation is bad, nonsense, Satchi is terrible etc etc), to make you want to leave and not complete the process.

Only the people who can overcome this test can make it to the next stage of actually learning how to remove the energy blockages in Level two, from Initiation 9.. Thus the secrets protect themselves..

Raising your positive energy levels will make it necessary to remove some blockages - this is your opportunity to remove these blockages.. Once that process is completed then we raise your energy levels again and then deeper blockages will have to leave, and so on, until enlightenment.

Again thanks for the question. All I do in the introductory talks is to give the necessary info and to answer questions. Surprisingly, no one ever asked me this.


I hope that you read this email in the manner in which it is intended - these are genuine questions.

If you can provide me with some further information along the lines of that requested and can answer my questions, then I am in a much better position to make an informed decision.

In the meantime, back to chopping wood.......

Hope this encourages you to continue
Love and Light and Purpose,
Satchidanand
ENLIGHTENMENT..
Many people get along very well with the Energy Enhancement Streaming Videos and DVDs but how many people get enlightened from reading the Bible or the Koran?
How many people become enlightened by reading Buddha's Dhammapada? Whereas 10,000 monks became enlightened by listening to the words of the Buddha, Live, in the Purple Grove!!

The best way to learn Energy Enhancement is by meeting us - entering into the aura of the Buddhafield and studying at the feet of those who know. It has always been thus for those who urgently need the liberation of Enlightenment...
After Two Levels over four weeks in Spain you can safely take the next Two Levels by DVD... And get Levels One and Two Free!! - Or come for More!!
enquire now!!
email sol@energyenhancement.org for details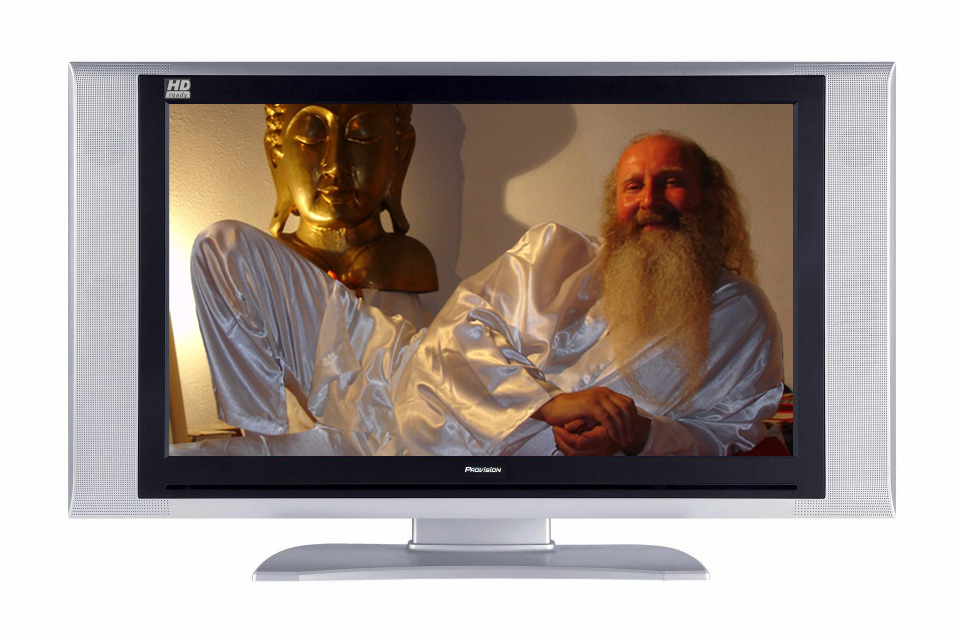 SATCHIDANAND ON DVD
CLICK BELOW FOR SITE NAVIGATION
ENERGYENHANCEMENT.ORG SITE MAP
MAILING LIST SIGN UP

FREE REPORT CLICK HERE!! SECRETS OTHER COURSES WILL NEVER TELL YOU JOIN OUR REGULAR SPIRITUAL EMAIL SERVICE

ENLIGHTENMENT WITH MEDITATION ENERGY ENHANCEMENT INTRODUCTION
MEDITATION ENERGY ENHANCEMENT

STUDENTS EXPERIENCES

-

FIFTY

FULL TESTIMONIALS

ENERGY ENHANCEMENT LATEST STUDENTS EXPERIENCES

HEAL PROBLEMS - TRAUMA, PAIN, RAPE AND ABUSE, RELATIONSHIPS, DIVORCE, BEREAVEMENT, ANGER, FEAR AND DEPRESSION, FRIGIDITY AND IMPOTENCE, SEX ADDICTION, PIERCINGS, TATTOOS, BDSM, T
EE COURSE OVERVIEW THE KARMA CLEANING PROCESS
SPEED UP THE PROCESS OF ENLIGHTENMENT, WISDOM AND LEADERSHIP WITH THE APPRENTICE LEVELS OF THE ENERGY ENHANCEMENT COURSE.....

GAIN ENERGY

APPRENTICE LEVEL1

THE

ENERGY BLOCKAGE REMOVAL PROCESS LEVEL2

THE

KARMA CLEARING PROCESS

APPRENTICE

LEVEL3

MASTERY OF RELATIONSHIPS

TANTRA

APPRENTICE

LEVEL4

THE FOUR
YEAR ENERGY ENHANCEMENT COURSE
ENERGY ENHANCEMENT MEDITATION

HOME PAGE ONE

NOW UPGRADED TO 9 DVDS AND 15 HOURS OF TEACHING!!!

FREE VIDEOS!!

FREE ENERGY ENHANCEMENT DANCE VIDEO 1
COURSES IN ARGENTINA
COURSES IN SPAIN THIS SUMMER
SERVING YOUR MEDITATION SINCE 1993 - ENQUIRIES AND BOOKINGS - SIGN UP TO THE ENERGY ENHANCEMENT NEWSLETTER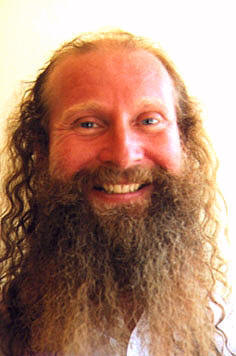 ENERGY ENHANCEMENT IS THE NEW, SAFE, SMOOTH AND FAST WAY OF LOSING ALL INTERNAL NEGATIVE ENERGY AND PAIN BECAUSE IT WORKS ONLY AT THE ENERGY LEVEL, THEREFORE SPEEDING UP THE PATH OF ENLIGHTENMENT.
ENERGY ENHANCEMENT HAS HELPED MANY PEOPLE ON THIS PATH FROM THOSE WITH THE BIGGEST ENERGY BLOCKAGES TO THOSE WHOSE ASPIRATION IS TO HELP THE WORLD AND ALL THE PEOPLE IN IT.
ENERGY ENHANCEMENT CAN HELP YOU!!
Part of Satchidanand's Web Blog - "I was meeting a nice girl of 28 this morning here at our center in Rosario. She is a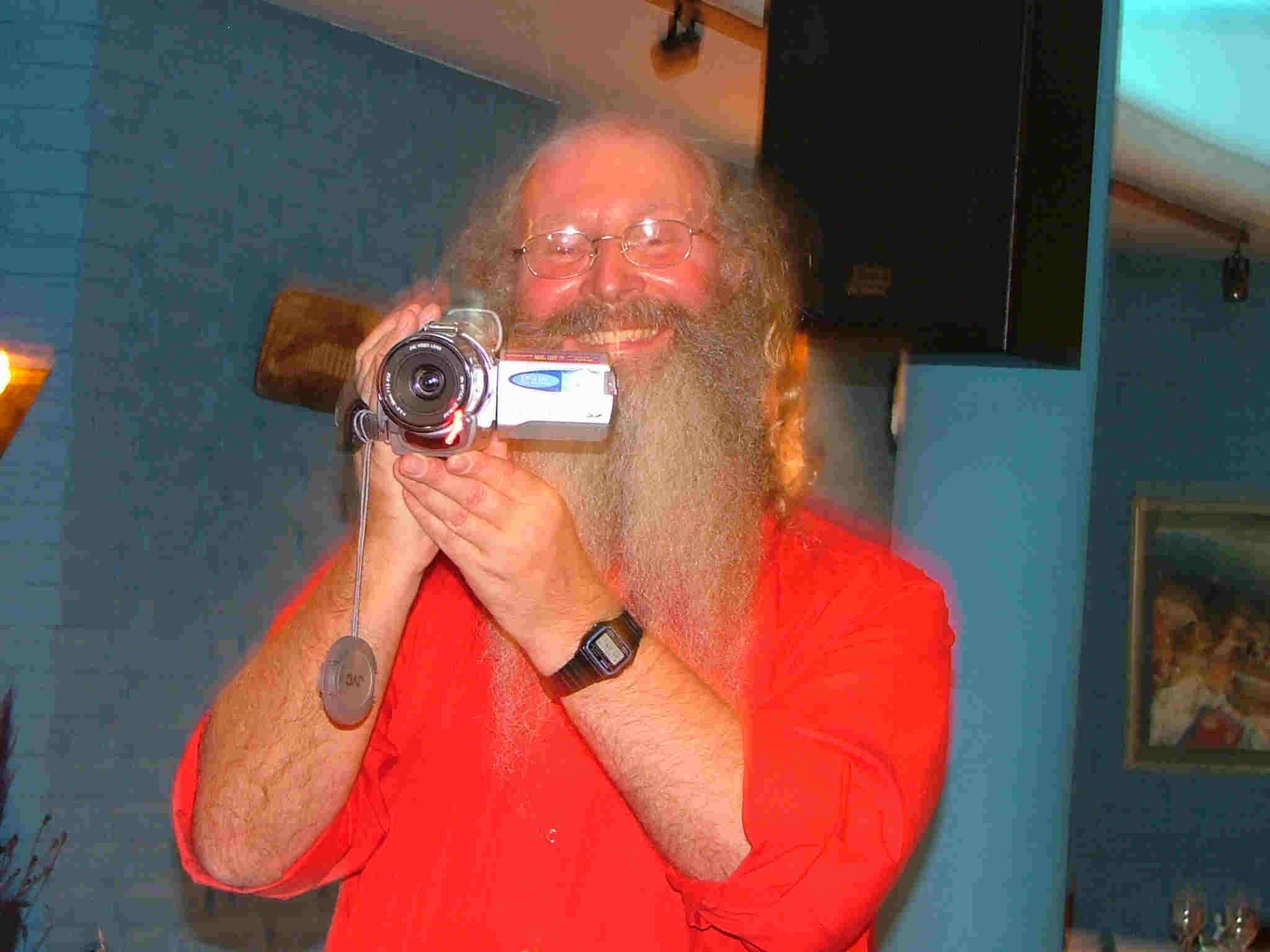 Psychologist but has fallen out of love with Psychology because although it explains things intellectually it gives no TECHNIQUES apart from talking to change anything internally, particularly in herself. You can see how effective Psychology is by looking at Woody Allen.
I connected with her base chakra and her inner child showed me all her chakras and blockages one by one. A very interesting experience. First the Base chakra, one fear and security blockage which I removed very quickly. Then the second, a pain filled relationship blockage which I also removed. Then all the chakras solar plexus, heart etc, feeling the general dirtyness of the psychic body usually cleaned with The Grounding of Negative Energies but no major blockages. Then the head, two blockages, one a person who had just died, very deep and negative. I removed the first blockage but the other one was more difficult and stayed with me, absorbed by my psychic body, for a day before I sent it on.
She felt the movement of energy blockages in the head and in the body as my mind and energy was working on her and told me that she normally got a lot of headaches. She was interested in my exposition of Energy Enhancement as all the while I was working on these blockages I was also talking to her. Such openings show an educated psychic body, one with talent. Not everyone who comes to the Guru has similar experiences. Some also get more. She and I felt that with training she also might be able to help her clients in a similar way. So, she is coming back tomorrow to try out the process, to get her first Initiation in Energy Enhancement."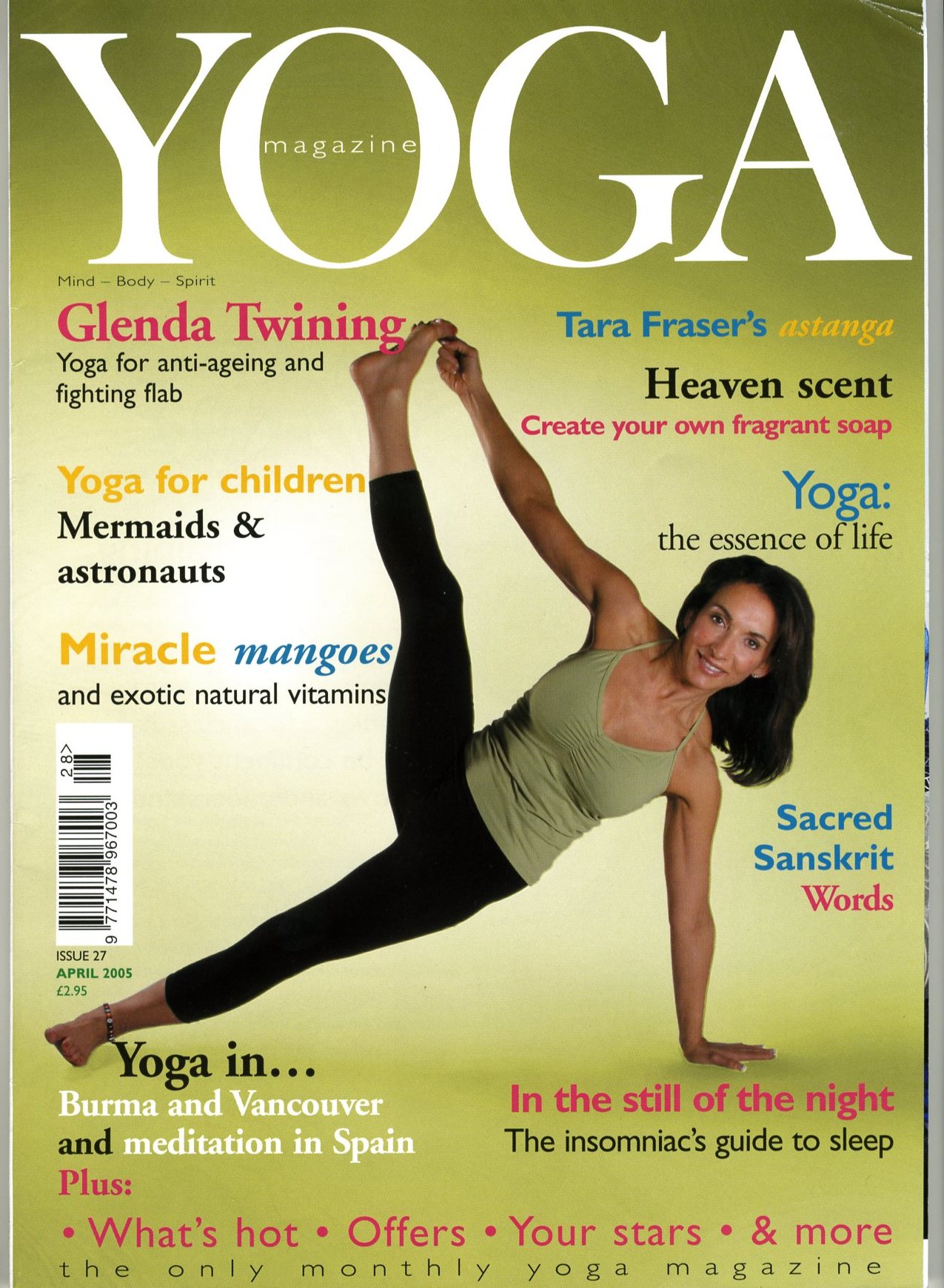 ARTICLE ON ENERGY ENHANCEMENT FROM THE YOGA MAGAZINE OF GREAT BRITAIN - FIND OUT WHAT THEY SAY!!
Energy Enhancement does exactly what it says on the Tin!
James Ellerbeck, Yoga Magazine of Great Britain.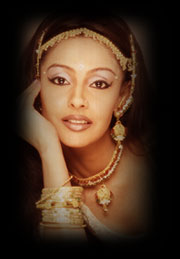 Here I am today, sitting down, putting pen down on paper whilst gathering my thoughts on the amazing Energy Enhancement Course that I am currently on. Where do I begin? Firstly, I felt it would be great to share my experiences of the Energy Enhancement course with other like-minded people. The following information is for those interested in growing spiritually, and wanting this world to become a better place - starting from improving themselves!
Honey Kalaria, Bollywood Star and Owner of Diva Entertainments
What we feel...
I am a brother of yours, who has traveled a little longer upon the Path than has the normal student, and has therefore incurred greater responsibilities. I am one who has wrestled and fought his way into a greater measure of light than has the aspirant who will read this webpage, and I must therefore act as a transmitter of the light, no matter what the cost.

I am not an old man, as age counts among the teachers, yet I am not young or inexperienced. My work is to teach and spread the knowledge of the Ageless Wisdom wherever I can find a response, and I have been doing this for many years.

I seek also to help the ascended Masters whenever opportunity offers, for I have been long connected with Them and with Their work. In all the above, I have told you much; yet at the same time I have told you nothing which would lead you to offer me that blind obedience and the foolish devotion which the emotional aspirant offers to the Guru and Master Whom he is as yet unable to contact. Nor will he make that desired contact until he has transmuted emotional devotion into unselfish service to humanity - not to the Master.

The words that I have written are sent out with no claim for their acceptance. They may, or may not, be correct, true and useful. It is for you to ascertain their truth by right practice and by the exercise of the intuition. I am not interested in having them acclaimed as inspired writings, or in having anyone speak of them (with bated breath) as being the work of one of the Masters.

If they present truth in such a way that it follows sequentially upon that already offered in the world teachings, if the information given raises the aspiration and the will-to-serve from the plane of the emotions to that of the mind then they will have served their purpose.

If the teaching conveyed calls forth a response from the illumined mind of the student worker in the world, and brings a flashing forth of his intuition, then let that teaching be accepted. But not otherwise.

If the statements meet with eventual corroboration, or are deemed true under the test of the Law of Correspondences, then that is well and good. But should this not be so, let not the student accept what is said.
Djwan Khul - Tibetan lama
Our Deepest Fear
Our deepest fear is not that we are inadequate.
Our deepest fear is that we are powerful beyond measure. It is our light, not our darkness that most frightens us.
We ask ourselves, Who am I to be brilliant, gorgeous, talented, fabulous?
Actually, who are you not to be? You are a child of God. Your playing small does not serve the world.
There is nothing enlightened about shrinking so that other people won't feel insecure around you. We are all meant to shine, as children do.
We were born to make manifest the glory of God that is within us. It is not just in some of us; it is in everyone. And as we let our own light shine, we unconsciously give other people permission to do the same.
As we are liberated from our own fear, our presence automatically liberates others.
by Marianne Williamson from A Return To Love: Reflections on the Principles of A Course in Miracles
(Note: This is often found on the Internet incorrectly stated as a quote by Nelson Mandela from the Inauguration Speech, 1994.)
NEW!! REFLECTIONS ON HOW TO DO WHAT YOU LOVE BY PAUL GRAHAM
CLICK HERE FOR SATCHIDANAND ARTICLE ON THE EE INCREDIBLY SUCCESSFUL AND PROFITABLE MOVIE LIST - AMERICAN BEAUTY
CLICK HERE FOR FREE SPIRITUAL DATABASE
CLICK HERE FOR FREE YOGA BOOKS
CLICK HERE FOR FREE SPIRITUAL MP3 TALKS
FREE GIFTS FOR NEWSLETTER SIGNUP

ENERGY ENHANCEMENT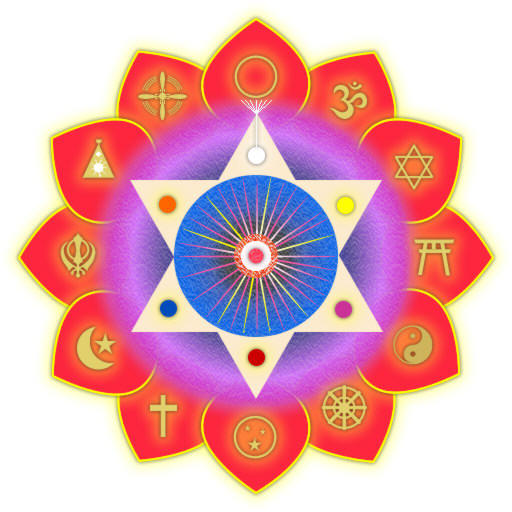 THE MOST ADVANCED COURSE OF MEDITATION ON THIS PLANET
STOP THE PAIN; DISSOLVE THE TRAUMA
SPEED UP THE PROCESS OF ENLIGHTENMENT
SIGN UP NOW
YOU GET EIGHT FREE ENERGY ENHANCEMENT MEDITATION GIFTS
FREE REPORT - WHAT THE OTHER MEDITATION COURSES WILL NEVER TELL YOU

FREE ONLINE ENERGY ENHANCEMENT E-Book

FREE ENERGY ENHANCEMENT VIDEO - YOGA SUTRAS BY SATCHIDANAND Download size 426mb

FREE!! 90 MINUTE TALK - ENLIGHTENMENT BY SATCHIDANAND Download size 11MB

FREE MEDITATION ENERGY ENHANCEMENT DANCE VIDEO ONE Download size 34MB

FREE MEDITATION ENERGY ENHANCEMENT DANCE VIDEO TWO Download size 38MB

FREE MEDITATION ENERGY ENHANCEMENT DATABASE ACCESS ONLINE 200MB

FREE Weekly Email Service of Right On Spiritual Texts and Pointed, Pungent and Humorous Stories.
FILL IN THE FORM BELOW!!
What you GET!!
YOU GET EIGHT FREE ENERGY ENHANCEMENT MEDITATION GIFTS
FREE REPORT - WHAT THE OTHER MEDITATION COURSES WILL NEVER TELL YOU

FREE ONLINE ENERGY ENHANCEMENT E-Book

FREE ENERGY ENHANCEMENT VIDEO - YOGA SUTRAS BY SATCHIDANAND Download size 426mb

FREE!! 90 MINUTE TALK - ENLIGHTENMENT BY SATCHIDANAND Download size 11MB

FREE MEDITATION ENERGY ENHANCEMENT DANCE VIDEO ONE Download size 34MB

FREE MEDITATION ENERGY ENHANCEMENT DANCE VIDEO TWO Download size 38MB

FREE MEDITATION ENERGY ENHANCEMENT DATABASE ACCESS ONLINE 200MB

FREE Weekly Email Service of Right On Spiritual Texts and Pointed, Pungent and Humorous Stories.
Fill in the Form BELOW!!
SERVING YOUR MEDITATION SINCE 1993 - INFORMATION, ENQUIRIES AND BOOKINGS -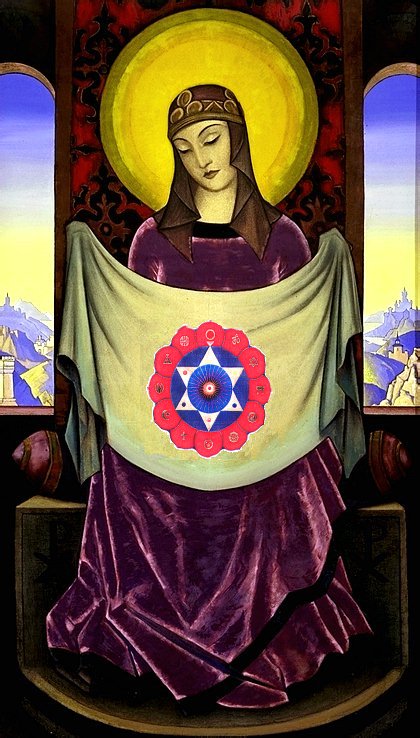 ENERGY ENHANCEMENT MEDITATION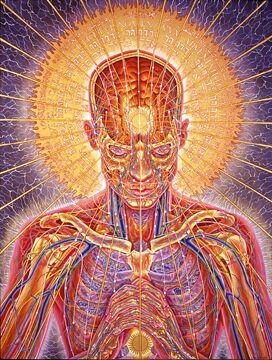 "An example of one of the different types of Energy Blockage is that they are sometimes created when we do not get what we expect, or we get what we do not want. They are caused by the pain of disappointment.

Like when our Mother or Father or Son or Daughter dies. Like when a Lover leaves us.

This trauma, this pain is so strong that at that moment the mind can not look at it, so it gets locked away within the body until we get strong enough to process it.

Then amnesia. We forget the pain fulminating in our bodies. We forget the poison until, after a while, disease is the result."

Satchidanand
WHAT DON MINIHANE SAYS OF HIS MEDITATIONAL EXPERIENCES ON THE JANUARY 2007 COURSE
DON MEDITATING AFTER A FEW DAYS ON THE COURSE -
"To expand, I was sitting in meditation the other night and was happily destroying blockages in me using the Seven Step Process of Energy Enhancement taught by Satchi and Devi when I was staggered by something new. I watched as negative energy transmuted into white light and travelled down to the centre of the earth then returned up my spinal column and carried on into outer space to the centre of the universe and then returned back to me through the crown chakra and down the front of my body through the throat centre then the heart centre and the solar plexus, on to the genitals and in to the perineum, through to the centre of the earth and returned back up my spine and so began this new orbit of energy.
The effect was something else; it shot through me at incredible speed. This carried on and got denser and more powerful as I discharged more of the negative energy within me. This energy took the form of bands of light that followed each other in waves travelling at equal distance apart and as I discharged and transmuted more negative energy the bands got closer together and I found that I could control the speed at which they travelled through the body. Satchi calls this orbit the Supra Galactic Orbit which travels up the ANTAHKARANA into the centre of the universe and down through the centre of the earth passing through the front of the body on the downward sweep and returning up the spine on the outward sweep. I was complete."
TOTAL RESPECT TO SATCHIDANAND AND DEVI DHYANI
Satchi, please accept my total respect and gratitude for everything you have imparted to me over the short four weeks I have been here. You are a huge light in this world and long may you shine. For everyone reading this, get your asses over to see these people, your lives will be changed forever and we donít get many chances in this world to be able to achieve that and there are defiantly not many people in this world like Satchi and Devi who can do the business like this.
WHAT IS ENERGY ENHANCEMENT?
THE HOME PAGE IS WHERE YOU SHOULD START OFF BUT FOR MORE DETAIL - LEVEL 1 GAIN MASSIVE ENERGY, LEVEL 2 - ELIMINATE ENERGY BLOCKAGES AND TRAUMA, LEVEL 3 - CLEAR ANCIENT KARMA, LEVEL 4 - MASTER RELATIONSHIPS, LEVEL 5 - HEAL THE WORLD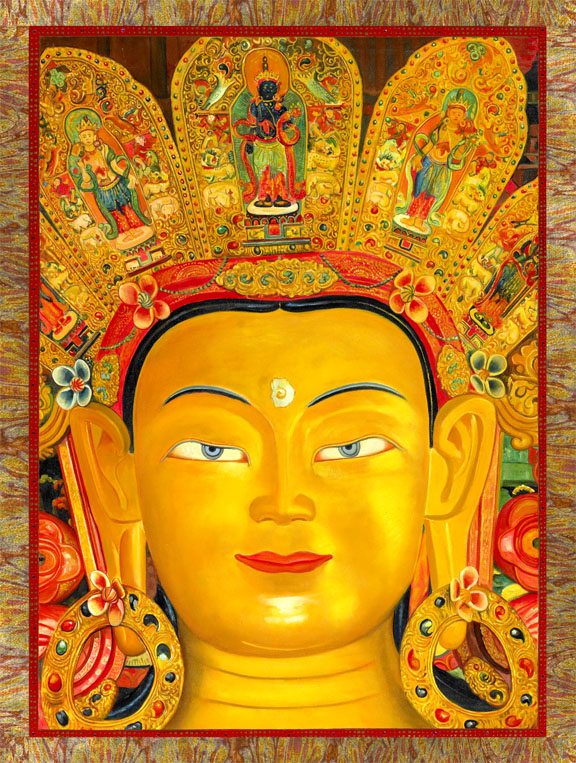 TWO INITIATION DVD COURSE - THE ULTIMATE TECHNIQUES - 10 DVD's - CLICK HERE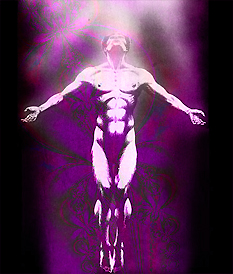 FOUR INITIATION DVD COURSE - THE ULTIMATE TECHNIQUES - 14 DVD's - CLICK HERE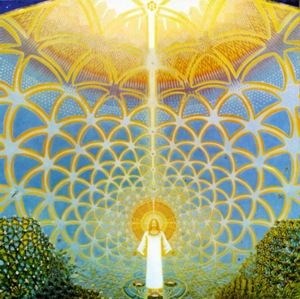 ONE LEVEL - 8 INITIATIONS -DVD COURSE - GAIN ENERGY - THE ULTIMATE TECHNIQUES - 9 DVD's - CLICK HERE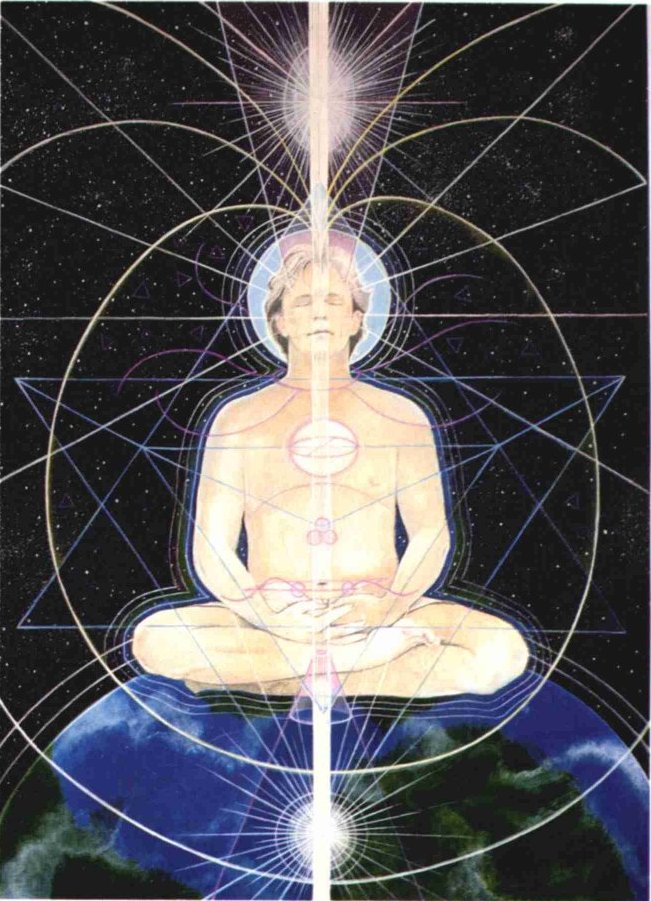 TWO LEVELS - 15 INITIATIONS DVD COURSE - GAIN ENERGY - ELIMINATE BLOCKAGES - THE ULTIMATE TECHNIQUES - 9 DVD's - CLICK HERE
For currency conversion goto www.xe.com
THE ENERGY ENHANCEMENT DVD AND STREAMING VIDEO COURSES
PLUS 7 FREE DVDS WITH DVD COURSES


Bookmark this page - add it to your Favourites Now!!