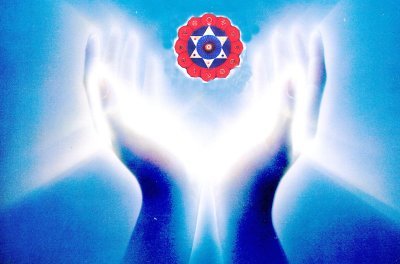 There is more and more evidence that
schizophrenia
and
bipolar disorder
and perhaps also
major depressive disorder
, are illnesses affecting the whole body and not just the brain and mind and emotions. It has been known for over a century that some physical problems, including
type 2 diabetes mellitus
,
obesity
,
cardiovascular diseases
and some forms of cancer appear to be more common in people with major mental illnesses.
All of this was known long before the current concerns about obesity, diabetes and some antipsychotic medicines. It is also clear that the physical problems cannot just be explained away by social deprivation and poor lifestyle choices.
Energy Blockages reduce the speed of the energy flowing through them in the body and thus create illness in the body including type 2 diabetes mellitus, obesity, cardiovascular diseases and cancer.
"When qi flows freely along the meridians, people are
free from illness; If the qi is blocked, the pain
follows."

These two statements have been important in Chinese
medicinal principles, according to the wisdom of
Chinese medicine, many thousands of years ago.


Energy Blockages create all the negative emotions and disease as researched by Acupuncture for over 4000 years. Acupuncture is based upon the removal of energy blockages, disease and negative emotions by needling the energy blockages. Energy Blockages are an intrinsic part of acupunctures theory and practice, yet acupuncture can only deal with the simplest and lightest energy blockages.

Deeper and stronger Energy Blockages which cause DID, MPD, cancer and bipolar disorder need the advanced meditational techniques of Energy Enhancement to remove them. The new understanding of mental illness as a systemic problem, as a symptom of Energy Blockages which also cause disease, opens up some extraordinary opportunities for treatment and perhaps even for prevention.

In some new research due to be published next month, investigators have identified some abnormal proteins in the liver and on red blood cells that are similar to some abnormal proteins already identified in the brain. These proteins are primarily involved in energy metabolism in cells and in protection against oxidative stress. The implication from this is that schizophrenia and many of the associated health problems may be a consequence of impaired energy metabolism together with damage by free radicals.

You will see why this is so exciting: it looks as if we have an entirely new way of approaching, treating and perhaps preventing the most serious of mental illnesses.


Technorati Tags: Bipolar disorder, Diabetes mellitus, Obesity, Oxidative stress, Schizophrenia