MASTERY OF RELATIONSHIPS
---
PAGE CONTENTS.
Letting Go and Moving On.
---
DEVELOPING SOCIAL WISDOM.
"You can't get on with everyone. You must find the people that you DO get on with. You can please some of the people some of the time, all of the people some of the time, but you can't please all of the people all of thee time."

The Mastery of Relationships involves the wise balanced usage of our heart and mind. The heart and mind must be in balance and neither one should rule over the other.
Nobody is perfect.

We are always learning.

We all make mistakes, so we need to learn how to forgive ourselves and others.

People change their hearts, minds, attitudes, and preferences.
I believe that we require the ability to define and categorize our relationships and we can do this by using our preferred social standards - our individual preferences.
THE NEED FOR REGULAR REVIEW.
We can always review the situation at regular intervals.
Regular holistic review of our life is very necessary for the holistic health practitioner.
We should review all areas of our life on a regular basis and update our opinions, conduct, and behavior accordingly.
DEVELOPING SOCIAL AWARENESS.
We might like to develop some of the following skills:
Thinking.

Feeling.

Awareness.

Perception.

Observation.

Questioning : Cross-exam and Review.

Challenging.

Testing.

Discernment.

Decision.

Response.

Definition and Category: Define each relationship.
There are many suggested systems for managing our daily relationships with every person in our life. The seven center system can serve us well as we learn to observe and cross-examine all our relationships.
It is good to rate your relationships into some of the following categories:
Family

Friends

Acquaintances

Colleagues

Associates

Neutral

Dubious

Negative influence

Undesirable
MEETING OTHERS AND WISE QUESTIONING.
What attitudes do the people in our lives have towards each of the seven centers?
We can ask relevant and penetrating questions to construct a realistic impression of the attitudes, values, opinions, and beliefs that a person has towards each area of human life - each area being represented by one of the seven centers.
If you want good relationships that are supportive, loving, respectful, and life enhancing then you need to be able to recognize these qualities and protect yourself from people with personality qualities that you will not get on with.
RECOGNIZING TROUBLE IN A PERSONALITY.
With a little insight and understanding (as provided in Energy Enhancement) you can quickly recognize when a person has definite (and subtle) personality problems which you are best to avoid (where possible).
Such personality traits as:
Patterns of abuse in self and others.
Delinquency and villainous characteristics.
Ego-centric and attention seeking attitude (always has to be the center of attention).
Foolishness and irrelevancy.
Infantilism and immaturity.
Irresponsibility, thoughtless, and careless behavior.
Selfish and narcissistic behavior.
Vanity, egoism, and selfish pride (false pride).
Don't judge a book by its cover, but do ask relevant questions to find out the content of the inside.
THREE DEFINITE CATEGORIES OF PERSONALITY.
In this world, there are three distinctive personality categories:
The Random/Ignorant: Survives on a hand-to-mouth basis. Lives in the wilderness and is a victim of their mind. Has no self-knowledge, self-discipline, or self-mastery.

The Regular/Seeker: The ordinary personality. Has a a certain amount of centering, purpose, and self-mastery but still has a lot of confusion, neurosis, and ignorance that prevents them from experiencing a higher quality life.

The Ruled/Wise: The holistic personality. Full conscious self mastery, self-knowledge, and wisdom.
People exist in a spectrum of diversity between the ignorant and bad, and, the wise and the good, as is clearly shown by the bell shaped curve of statistical averages.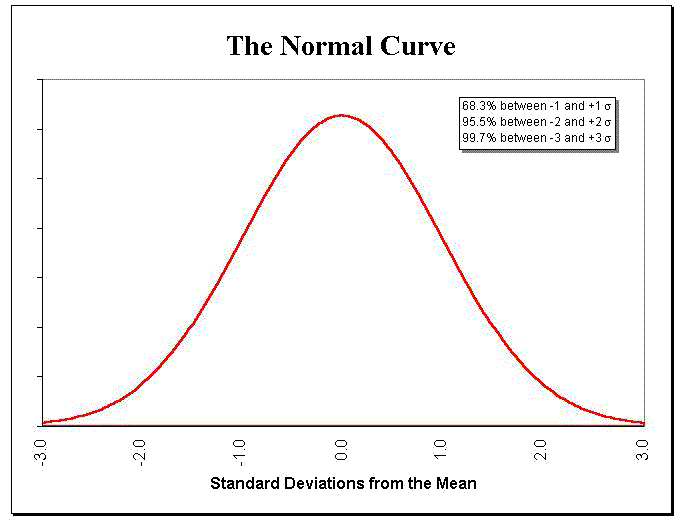 THE OPINIONS OF OTHERS: "You are entitled to your own opinion."
It is the right of all free people to have our own opinions concerning every area of life. It is important to acknowledge that everyone is entitled to their own opinion and you do not have to agree!
This is the beauty of variety and multiplicity.
In the field of human relationships, we all have (often prejudice) opinions concerning other people. We cannot allow the opinions of others to overwhelm our own self-knowledge and identity.
When we feel that we are receiving an unfair opinion of ourselves from others, then we must remember "we are all entitled to our opinion."
Everybody is entitled to there own perceptions, beliefs, values, and opinions as long as we don't harm other living beings.
Our guideline can be "as long as we are happy and harmless and not hurting or harassing others."
DEALING WITH CRITICISM FROM OTHERS.
When we receive criticism from others, we can learn to think or say "You are entitled to your opinion and I will consider what you have said."
Sometimes other's opinions can be helpful to our growth and development. Sometimes the opinion is unfair, judgemental, untrue, or just pure prejudice and spite. That is something that we must decide for ourselves.
RELATIONSHIP MANAGEMENT.
In the course of all our relationships there will be times when we don't get on with the other. This is perfectly natural as disagreement and difference of perception and opinion is the variety of life in action. We need to consciously manage our relationships without tyrannically controlling them.
Holistic Balance is always the golden key to a successful, benevolent, wise, and fruitful life.
If we find that we are not getting on with another more than we are getting on then we need to acknowledge that their is a problem. We then need to apply problem solving methods. If the problem is not solvable - if we cannot arrive at a happy solution - then we probably need to dissolve that relationship - end the relationship - or decrease the intensity of connection or connect in a different way - focusing on a different center.
It is very favorable to life if we can try to harmonize our life energies with those of others in the spirit of cooperation, mutual support, and love.
COMPATIBILITY: QUALITY, RATE, AND WEIGHT YOUR RELATIONSHIPS.
Life is full of change, but we need some stability within these ordinary fluctuations.
QUALITY: The influence of this relationship upon your life. High or low quality?
RATE : My advice to to rate all your relationships on a scale of -10 to +10 (0 = neutral). These ratings will change but at least you will have some standards with which to manage your social connections.
WEIGHT : Once we have rated our relationships, then we can decide how much "weight" we shall give each one - how much time and energy we spend on each of our relationships. By weighting our relationships, we can manage them with more ease.
We are at liberty to review and change our "rates and weights" at regular intervals.
AVERSION AND HATRED
AVERSION.
Do not attack that which you have a strong aversion to. Often we get offended and upset about other people's behavior and we instinctually feel a strong aversion (hatred) towards them. It is at this point that we must try to remain calm and collected - which is not always easy to do and we will often fail (to begin with).
At a critical point in our aversion (the straw that breaks the camels back) we will probably want to remove that source of offence from our life. This is a perfectly natural emotion that we must allow ourselves to feel (ref: emotional wisdom) but not instinctually act upon.
We suffer the "temporary loss of reason" due to the highly aroused emotion.
When we are highly emotionally aroused, then our emotional brain (limbic system) prevents our cerebral cortex from administrating its rational and reasoning functions (see: brain functioning)
It is very difficult to control negative thoughts and emotions while staying in a negative environment and it is suggested that we remove ourselves from the negative environment until we have calmed down enough to try to solve the problem in a practical and reasonable way.
The golden rule must be "never attack that which you feel a strong aversion to" because this will only make matters much worse for you.
Whenever you experience difficulties:
Analyze your own behavior first.

Rate and weight the relationship.

Behave according to your rates and weights.

Don't lose your cool.

Don't get angry and attack the subject of your aversion.
---
RELATED STUDY.