INTEGRATION OF THE SEVEN CENTERS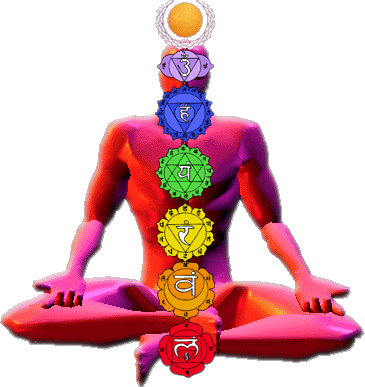 "Holistic Health, Understanding, Integration, Balance, Growth, and Transcendent Considerations."
The sublimation (appropriate diversion of energy) and wise control of the lower self by the awakened and collectively aware higher self. The higher self takes command of the personality.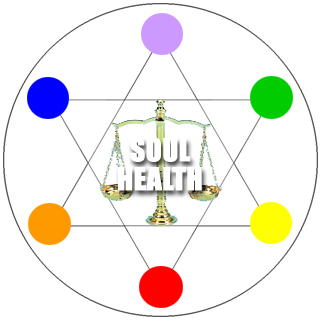 UNDERSTAND - RESPECT - LOVE - MANAGE - ENJOY RESPONSIBLY
The Integration of the Seven Centers
Each center represents an area of human life that we has needs that we must satisfy.
To live a holistically healthy and aware life, then we need to satisfy the needs of each center.
This is the meaning of the phrase: "The Integration of the Centers."
---
- THE LOWER SELF -
The Three Lower Chakras
(EARTHLY, MATERIAL, MUNDANE)
The animal part of our nature.
Looking after the lower self so that it may serve and support the higher self (the civilized part of our nature).
The 3 lower chakras:
By itself, the lower self has all the faults and all the virtues of the three chakras of which it is composed. By itself, the lower self is the animal nature of man.
The life of the lower self is focused on:
1. BASE CHAKRA: Survival in the material world (instinctive intelligence).
2. SECOND CHAKRA: Survival of the species through reproduction and the family (part 1).
3. THIRD CHAKRA: Survival through the power of activity - the ability to do.
This egotistical attachments to these chakras is vastly reduced by understanding and realizing the Higher Chakras and some form of Transcendent considerations.
---
- THE HIGHER SELF -
The FOUR Higher Chakras
(EMOTIONS, MIND, MYSTERY AND TRANSCENDENCE)
The 4 higher chakras:
By itself, higher centers shows the person who has their head in the clouds. They do not feel as if they were meant to be on this planet. They may speak eloquently, think beautiful thoughts, have great feelings, but are powerless to ground them. Powerless to make them reality. Powerless to express them appropriately. The celestial dreamer, the ungrounded fanatic, the unfocused artist, the ungrounded intellectual, and the ungrounded spiritual personality.
THE BIRTH OF THE CIVILIZED HUMAN
When integrated with a healthy lower self, the four higher centers are opened and the focus of existence moves from purely egocentric survival to the collective and universal experiences of life:
4. HEART CHAKRA: Social and collective considerations. Healthy emotional understanding and expressions.
5. THROAT CHAKRA: Communication and creativity.
6. BROW CHAKRA: Clear thinking and life-enhancing imaginative creative activities.
7. CROWN CHAKRA: Wonder, philosophy, and transcendent considerations.
---
HOLISTIC AND BALANCED DEVELOPMENT OF THE SEVEN CENTERS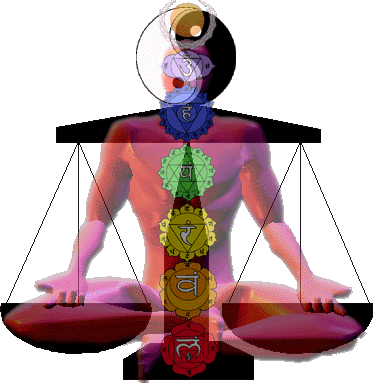 All good things in balanced moderation.
Here we find a useful picture to help us understand the importance of keeping a balance in all aspects of life - balance throughout the chakras.
Avoid the extremities and try to live a holistically healthy and balanced life.

Integrate the seven centers and balance self with others.
---
RELATED STUDY