The Poetry of Wealth-
Institutions
Institutions are our parents dreams
made flesh through investment and hard
work. They can be limited in scope and
execution and work on through the living
concept, caught by us their children.

Social Security and Wefare

Work is Essential.
Any system which dictates that a person
must work at something they do not want
to or the system will withdraw the means
to prolong life, is a system of slavery and
death of the human spirit.


If people are assured the basics on
which to live:-
Food, Housing and Education,
and then are offered the means to improve their situation
through their choice of work, then such a system
will lead to happiness and spiritual
wealth.

Money

Money is the means,
the energy whereby our ideas are made concrete
and gain form.
---
Hyperlinks to The Poetry of Wealth and Main Menu
---
ENERGYENHANCEMENT.ORG SITE MAP
MAILING LIST SIGN UP

FREE REPORT CLICK HERE!! SECRETS OTHER COURSES WILL NEVER TELL YOU JOIN OUR REGULAR SPIRITUAL EMAIL SERVICE

ENLIGHTENMENT WITH MEDITATION ENERGY ENHANCEMENT INTRODUCTION
MEDITATION ENERGY ENHANCEMENT

STUDENTS EXPERIENCES

-

FIFTY

FULL TESTIMONIALS

ENERGY ENHANCEMENT LATEST STUDENTS EXPERIENCES

HEAL PROBLEMS - TRAUMA, PAIN, RAPE AND ABUSE, RELATIONSHIPS, DIVORCE, BEREAVEMENT, ANGER, FEAR AND DEPRESSION, FRIGIDITY AND IMPOTENCE, SEX ADDICTION, PIERCINGS, TATTOOS, BDSM, T
EE COURSE OVERVIEW THE KARMA CLEANING PROCESS
SPEED UP THE PROCESS OF ENLIGHTENMENT, WISDOM AND LEADERSHIP WITH THE APPRENTICE LEVELS OF THE ENERGY ENHANCEMENT COURSE.....
GAIN ENERGY APPRENTICE LEVEL1
THE ENERGY BLOCKAGE REMOVAL PROCESS LEVEL2
THE KARMA CLEARING PROCESS APPRENTICE LEVEL3
MASTERY OF RELATIONSHIPS TANTRA APPRENTICE LEVEL4
THE FOUR
YEAR ENERGY ENHANCEMENT COURSE
ENERGY ENHANCEMENT MEDITATION

HOME PAGE ONE

NOW UPGRADED TO 9 DVDS AND 15 HOURS OF TEACHING!!!

FREE VIDEOS!!

FREE ENERGY ENHANCEMENT DANCE VIDEO 1

MEXICO Energy Enhancement Meditation Course JULY 2007

COURSES IN SPAIN COSTA BRAVA SEPT 2007
SERVING YOUR MEDITATION SINCE 1993 - ENQUIRIES AND BOOKINGS -
SIGN UP TO THE ENERGY ENHANCEMENT NEWSLETTER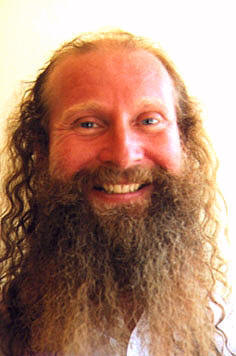 ENERGY ENHANCEMENT IS THE NEW, SAFE, SMOOTH AND FAST WAY OF LOSING ALL INTERNAL NEGATIVE ENERGY AND PAIN BECAUSE IT WORKS ONLY AT THE ENERGY LEVEL, THEREFORE SPEEDING UP THE PATH OF ENLIGHTENMENT.
ENERGY ENHANCEMENT HAS HELPED MANY PEOPLE ON THIS PATH FROM THOSE WITH THE BIGGEST ENERGY BLOCKAGES TO THOSE WHOSE ASPIRATION IS TO HELP THE WORLD AND ALL THE PEOPLE IN IT.
ENERGY ENHANCEMENT CAN HELP YOU!!
Part of Satchidanand's Web Blog - "I was meeting a nice girl of 28 this morning here at our center in Rosario. She is a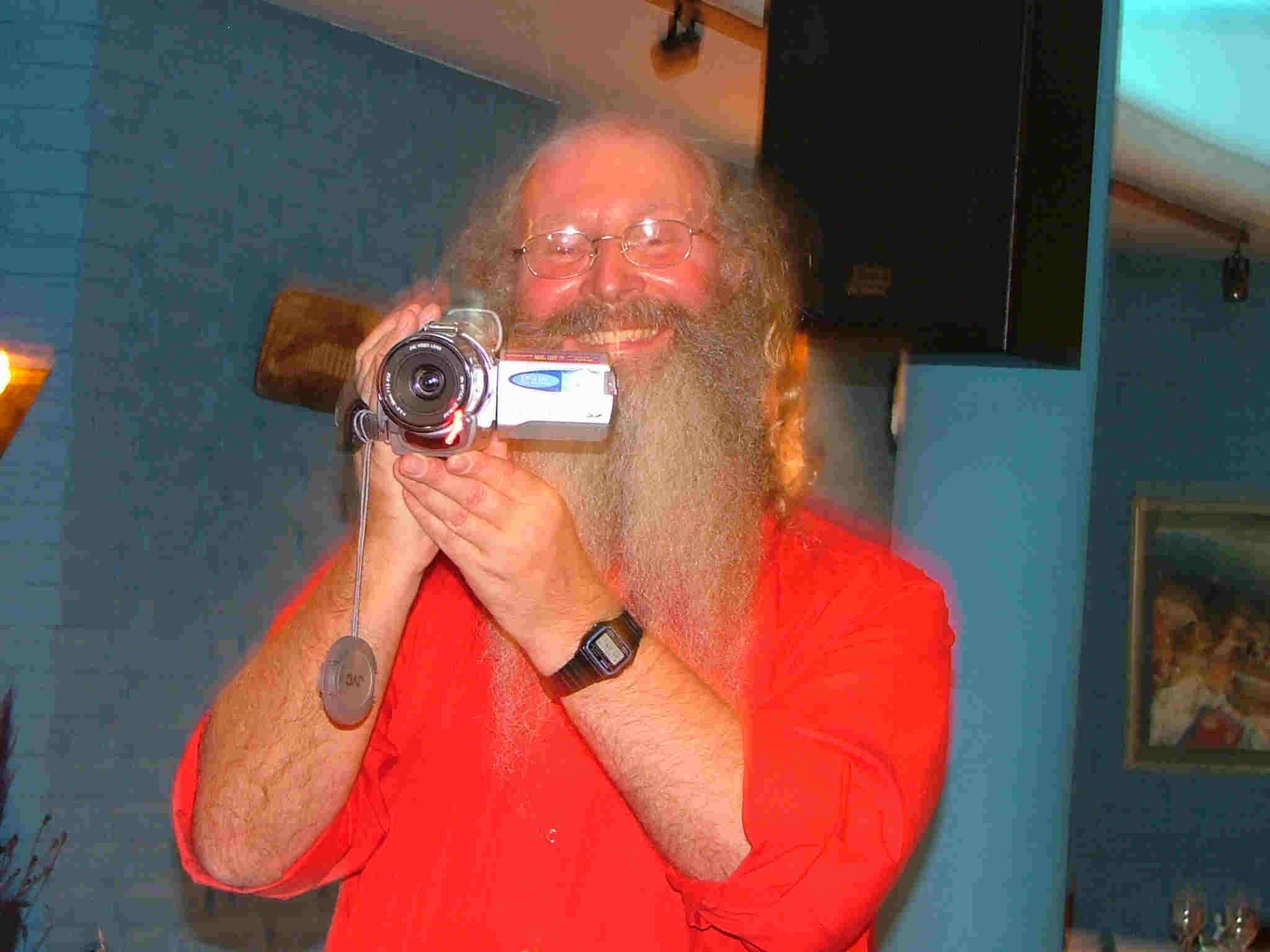 Psychologist but has fallen out of love with Psychology because although it explains things intellectually it gives no TECHNIQUES apart from talking to change anything internally, particularly in herself. You can see how effective Psychology is by looking at Woody Allen.
I connected with her base chakra and her inner child showed me all her chakras and blockages one by one. A very interesting experience. First the Base chakra, one fear and security blockage which I removed very quickly. Then the second, a pain filled relationship blockage which I also removed. Then all the chakras solar plexus, heart etc, feeling the general dirtyness of the psychic body usually cleaned with The Grounding of Negative Energies but no major blockages. Then the head, two blockages, one a person who had just died, very deep and negative. I removed the first blockage but the other one was more difficult and stayed with me, absorbed by my psychic body, for a day before I sent it on.
She felt the movement of energy blockages in the head and in the body as my mind and energy was working on her and told me that she normally got a lot of headaches. She was interested in my exposition of Energy Enhancement as all the while I was working on these blockages I was also talking to her. Such openings show an educated psychic body, one with talent. Not everyone who comes to the Guru has similar experiences. Some also get more. She and I felt that with training she also might be able to help her clients in a similar way. So, she is coming back tomorrow to try out the process, to get her first Initiation in Energy Enhancement."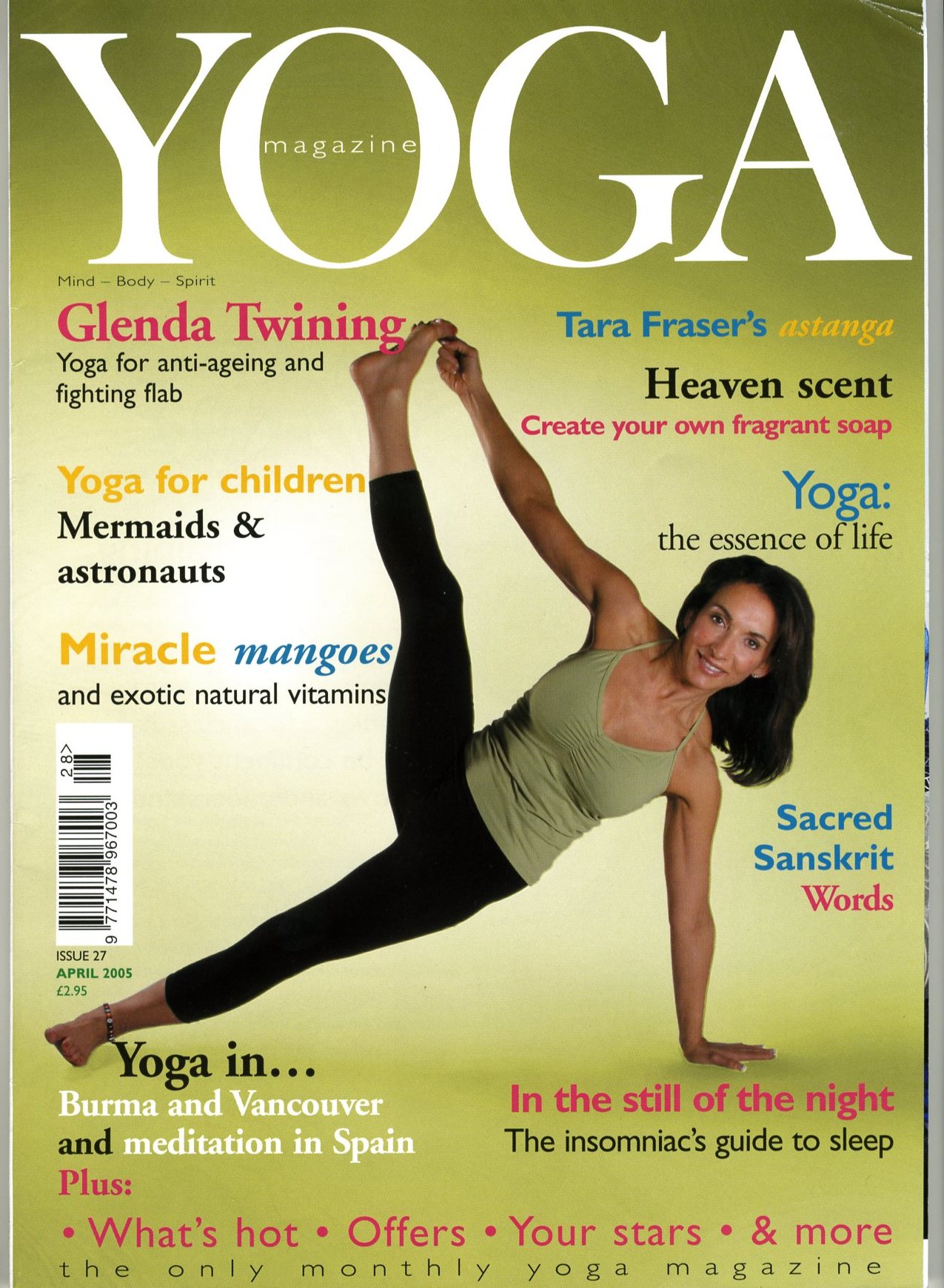 ARTICLE ON ENERGY ENHANCEMENT FROM THE YOGA MAGAZINE OF GREAT BRITAIN - FIND OUT WHAT THEY SAY!!
Energy Enhancement does exactly what it says on the Tin!
James Ellerbeck, Yoga Magazine of Great Britain.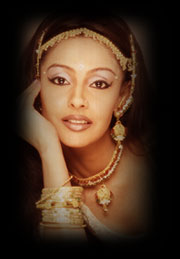 Here I am today, sitting down, putting pen down on paper whilst gathering my thoughts on the amazing Energy Enhancement Course that I am currently on. Where do I begin? Firstly, I felt it would be great to share my experiences of the Energy Enhancement course with other like-minded people. The following information is for those interested in growing spiritually, and wanting this world to become a better place - starting from improving themselves!

Honey Kalaria, Bollywood Star and Owner of Diva Entertainments

What we feel...

I am a brother of yours, who has traveled a little longer upon the Path than has the normal student, and has therefore incurred greater responsibilities. I am one who has wrestled and fought his way into a greater measure of light than has the aspirant who will read this webpage, and I must therefore act as a transmitter of the light, no matter what the cost.

I am not an old man, as age counts among the teachers, yet I am not young or inexperienced. My work is to teach and spread the knowledge of the Ageless Wisdom wherever I can find a response, and I have been doing this for many years.

I seek also to help the ascended Masters whenever opportunity offers, for I have been long connected with Them and with Their work. In all the above, I have told you much; yet at the same time I have told you nothing which would lead you to offer me that blind obedience and the foolish devotion which the emotional aspirant offers to the Guru and Master Whom he is as yet unable to contact. Nor will he make that desired contact until he has transmuted emotional devotion into unselfish service to humanity - not to the Master.

The words that I have written are sent out with no claim for their acceptance. They may, or may not, be correct, true and useful. It is for you to ascertain their truth by right practice and by the exercise of the intuition. I am not interested in having them acclaimed as inspired writings, or in having anyone speak of them (with bated breath) as being the work of one of the Masters.

If they present truth in such a way that it follows sequentially upon that already offered in the world teachings, if the information given raises the aspiration and the will-to-serve from the plane of the emotions to that of the mind then they will have served their purpose.

If the teaching conveyed calls forth a response from the illumined mind of the student worker in the world, and brings a flashing forth of his intuition, then let that teaching be accepted. But not otherwise.

If the statements meet with eventual corroboration, or are deemed true under the test of the Law of Correspondences, then that is well and good. But should this not be so, let not the student accept what is said.

Djwan Khul - Tibetan lama

Our Deepest Fear

Our deepest fear is not that we are inadequate. Our deepest fear is that we are powerful beyond measure. It is our light, not our darkness that most frightens us. We ask ourselves, Who am I to be brilliant, gorgeous, talented, fabulous? Actually, who are you not to be? You are a child of God. Your playing small does not serve the world. There is nothing enlightened about shrinking so that other people won't feel insecure around you. We are all meant to shine, as children do. We were born to make manifest the glory of God that is within us. It is not just in some of us; it is in everyone. And as we let our own light shine, we unconsciously give other people permission to do the same. As we are liberated from our own fear, our presence automatically liberates others.

by Marianne Williamson from A Return To Love: Reflections on the Principles of A Course in Miracles

(Note: This is often found on the Internet incorrectly stated as a quote by Nelson Mandela from the Inauguration Speech, 1994.)

CLICK HERE FOR SATCHIDANAND ARTICLE ON THE EE INCREDIBLY SUCCESSFUL AND PROFITABLE MOVIE LIST - AMERICAN BEAUTY

CLICK HERE FOR FREE SPIRITUAL DATABASE

CLICK HERE FOR FREE YOGA BOOKS

CLICK HERE FOR FREE SPIRITUAL MP3 TALKS

FREE GIFTS FOR NEWSLETTER SIGNUP

ENERGY ENHANCEMENT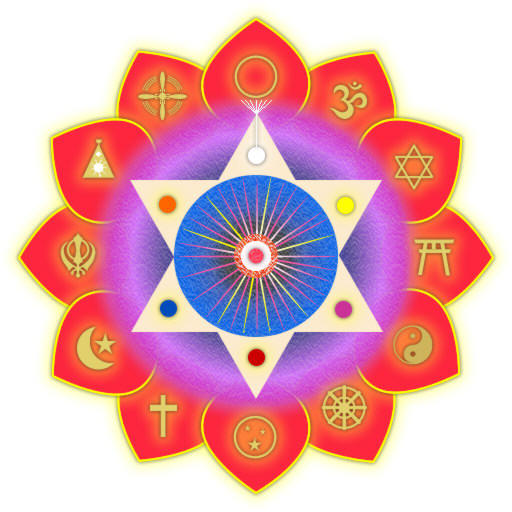 THE MOST ADVANCED COURSE OF MEDITATION ON THIS PLANET
STOP THE PAIN; DISSOLVE THE TRAUMA
SPEED UP THE PROCESS OF ENLIGHTENMENT
SIGN UP NOW
YOU GET EIGHT FREE ENERGY ENHANCEMENT MEDITATION GIFTS
FREE REPORT - WHAT THE OTHER MEDITATION COURSES WILL NEVER TELL YOU

FREE ONLINE ENERGY ENHANCEMENT E-Book

FREE ENERGY ENHANCEMENT VIDEO - YOGA SUTRAS BY SATCHIDANAND Download size 426mb

FREE!! 90 MINUTE TALK - ENLIGHTENMENT BY SATCHIDANAND Download size 11MB

FREE MEDITATION ENERGY ENHANCEMENT DANCE VIDEO ONE Download size 34MB

FREE MEDITATION ENERGY ENHANCEMENT DANCE VIDEO TWO Download size 38MB

FREE MEDITATION ENERGY ENHANCEMENT DATABASE ACCESS ONLINE 200MB

FREE Weekly Email Service of Right On Spiritual Texts and Pointed, Pungent and Humorous Stories.
FILL IN THE FORM BELOW!!
What you GET!!
YOU GET EIGHT FREE ENERGY ENHANCEMENT MEDITATION GIFTS
FREE REPORT - WHAT THE OTHER MEDITATION COURSES WILL NEVER TELL YOU

FREE ONLINE ENERGY ENHANCEMENT E-Book

FREE ENERGY ENHANCEMENT VIDEO - YOGA SUTRAS BY SATCHIDANAND Download size 426mb

FREE!! 90 MINUTE TALK - ENLIGHTENMENT BY SATCHIDANAND Download size 11MB

FREE MEDITATION ENERGY ENHANCEMENT DANCE VIDEO ONE Download size 34MB

FREE MEDITATION ENERGY ENHANCEMENT DANCE VIDEO TWO Download size 38MB

FREE MEDITATION ENERGY ENHANCEMENT DATABASE ACCESS ONLINE 200MB

FREE Weekly Email Service of Right On Spiritual Texts and Pointed, Pungent and Humorous Stories.
Fill in the Form BELOW!!
SERVING YOUR MEDITATION SINCE 1993 - INFORMATION, ENQUIRIES AND BOOKINGS -
THE CORE ENERGY TECHNIQUES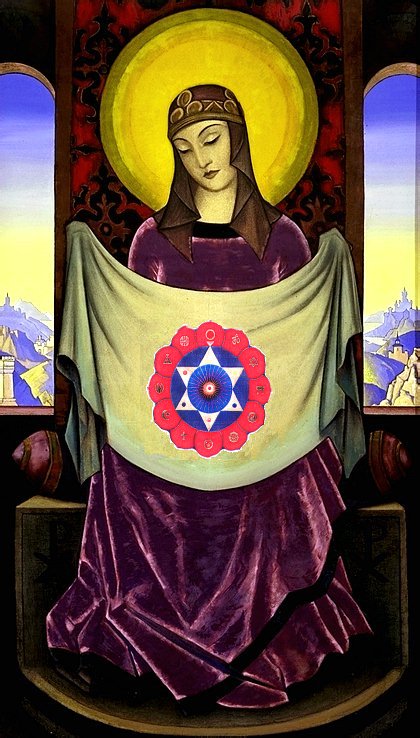 ENERGY ENHANCEMENT MEDITATION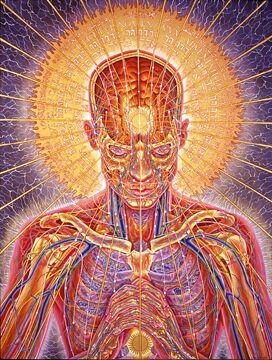 "An example of one of the different types of Energy Blockage is that they are sometimes created when we do not get what we expect, or we get what we do not want. They are caused by the pain of disappointment.

Like when our Mother or Father or Son or Daughter dies. Like when a Lover leaves us.

This trauma, this pain is so strong that at that moment the mind can not look at it, so it gets locked away within the body until we get strong enough to process it.

Then amnesia. We forget the pain fulminating in our bodies. We forget the poison until, after a while, disease is the result."

Satchidanand

WHAT DON MINIHANE SAYS OF HIS MEDITATIONAL EXPERIENCES ON THE JANUARY 2007 COURSE
DON MEDITATING AFTER A FEW DAYS ON THE COURSE -
"To expand, I was sitting in meditation the other night and was happily destroying blockages in me using the Seven Step Process of Energy Enhancement taught by Satchi and Devi when I was staggered by something new. I watched as negative energy transmuted into white light and travelled down to the centre of the earth then returned up my spinal column and carried on into outer space to the centre of the universe and then returned back to me through the crown chakra and down the front of my body through the throat centre then the heart centre and the solar plexus, on to the genitals and in to the perineum, through to the centre of the earth and returned back up my spine and so began this new orbit of energy.
The effect was something else; it shot through me at incredible speed. This carried on and got denser and more powerful as I discharged more of the negative energy within me. This energy took the form of bands of light that followed each other in waves travelling at equal distance apart and as I discharged and transmuted more negative energy the bands got closer together and I found that I could control the speed at which they travelled through the body. Satchi calls this orbit the Supra Galactic Orbit which travels up the ANTAHKARANA into the centre of the universe and down through the centre of the earth passing through the front of the body on the downward sweep and returning up the spine on the outward sweep. I was complete."
TOTAL RESPECT TO SATCHIDANAND AND DEVI DHYANI
"Satchi, please accept my total respect and gratitude for everything you have imparted to me over the short four weeks I have been here. You are a huge light in this world and long may you shine. For everyone reading this, get your asses over to see these people, your lives will be changed forever and we donít get many chances in this world to be able to achieve that and there are defiantly not many people in this world like Satchi and Devi who can do the business like this"




Individual one off contributions to our vision can be sent through paypal www.paypal.com to the Energy Enhancement Synthesis of Light Paypal Account, sol@energyenhancement.org

Happy

Meditation!
Bookmark this page - add it to your Favourites Now!!