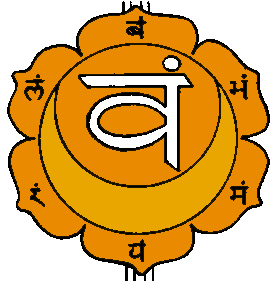 Issues Relating to the Second Chakras
THE DRAMAS OF INFANTILE EMOTIONS
---
People who get stuck at an early age in the Stages of Individual Development, have a tendency to exhibit a very small and infantile emotional repertoire. They may have highly developed intellect, physical body, and willpower, but further maturity is sabotaged by the stagnation and childishness of the emotional body.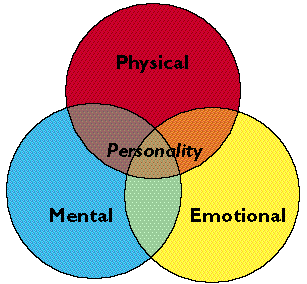 The failure to open and integrate the heart chakra - the mature and world centric emotional center - leaves a person stuck with the petty, parasitic, rigid, trivial, vain, conceited, arrogant, shallow, clinging, irrelevant, jealous, resentful, angry, hurt, attention seeking, egocentric and narcissistic behaviour of a 2 - 8 year old child.
These sorts of people find it very difficult to let go of their own childhood, and attempt to re-create their childhood environment in their own adult lives. Handing over the position and authority of their own parents, and all unresolved issues between the individual and their parent's, to external authoritative icons - like group leaders, heroes, politicians, teachers, and Doctors.
In a nutshell, they cannot become complete adults because they have not successfully dealt with their own development, or have had their development sabotaged in childhood by misled and ignorant people. They have not completed the early stages of development - in the toddler (early childhood) stage and Oedipus and Electra stage. The knock on effect of this is as explained in When things go wrong - The Birth of The Generic Narcissistic Egotistical Personalities. They still have many unresolved issues relating to their own parent's and upbringing. Instead of trying to sort these things out, they deny them and then project these things out onto other people.
The egotistical and attention seeking strategies are strongly exhibited by those with infantile emotions. The hurt inner child plays havoc with their lives and controls their moods and responses to life. They tend to use the attention seeking strategies, emotional blackmail (creating guilt and fear in others so that they can control them), manipulative psychological games, and are generally very selfish and only use people for their own energetic gain. They tend to offload all emotional responsibility onto other people - it's a form of control as they feel "special and superior" with all these "little nobodies" running around after them!
If you are feeling good, the infantile will attempt to criticise you and put you down - "you're showing off", "what's the matter with you?", "what are you on?"
If you are feeling bad and go to them for help, they will make themselves feel better by putting you down even further.
These kind of immature people would invite you out for a meal and then talk between themselves about how greedy and stupid you are.
It makes them feel good to make other people feel bad.
They will make you feel guilty for being alive.
They gain their energy by destroying other people.
It is important to remember that people suffering from these dramas are very rarely conscious of why they respond to events with the emotionality that they do. They have developed these response in childhood and unless they consciously change, then they will continue to behave in such a manner until they die. Although they may be very intellectually developed and have many university qualifications, unfortunately, the hurt inner child rules the show. Their ability to live a happy and contented life is severely reduced by the activities of these infantile emotions.
ENERGY ENHANCEMENT helps us to heal ourselves and enter the arena of emotional responsibility and maturity. We can work through our own blockages and deal with the sabotaged stages from the past. We can then show others - especially our own family - how to avoid The Dramas of Infantile Emotionality.
ENERGY ENHANCEMENT also teaches us how to recognize the Infantile Emotionality and Narcissistic Strategies in ourselves and in others, and how to defend ourselves from this energetic warfare.
---

RELATED STUDY.
---
Other Common Problems with The Second Chakra.
Chakra Too Open - Emotionally imbalanced, tendency towards fantasy, manipulative, sexual and pleasure addiction.

Chakra Too Closed - Overly sensitive to others emotions, fears their own and other's emotions, guilt for no reason, jealousy, frigidity, impotence, martyrdom, too hard and negatively critical with themselves.
---
---
FREE!! - EIGHT FREE ENERGY ENHANCEMENT MEDITATION GIFTS
Weekly Email Service of Right On Spiritual Texts and Pointed, Pungent and Humorous Stories.
YOGA, Energy Enhancement and Meditation.
SIGN UP NOW FOR THE "ENERGIES" NEWSLETTER

YOU GET EIGHT FREE ENERGY ENHANCEMENT MEDITATION GIFTS
FREE REPORTS - WHAT THE OTHER MEDITATION COURSES WILL NEVER TELL YOU

HOW TO HEAL TRAUMA AND CLEANSE YOUR KARMA.

FREE ONLINE ENERGY ENHANCEMENT E-Book

FREE ENERGY ENHANCEMENT VIDEO - YOGA SUTRAS BY SATCHIDANAND Download size 426mb

FREE!! 90 MINUTE TALK - ENLIGHTENMENT BY SATCHIDANAND Download size 11MB

FREE MEDITATION ENERGY ENHANCEMENT DANCE VIDEO ONE Download size 34MB

FREE MEDITATION ENERGY ENHANCEMENT DANCE VIDEO TWO Download size 38MB

FREE MEDITATION ENERGY ENHANCEMENT DATABASE ACCESS ONLINE 200MB

FREE Weekly Email Service of Right On Spiritual Texts and Pointed, Pungent and Humorous Stories.
Fill in the Form BELOW!!
---
---
---
EE MEDITATION ENLIGHTENMENT TEXTS