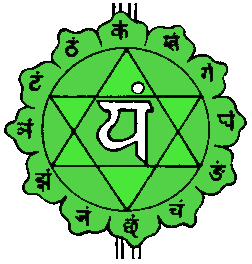 Fourth Chakra Subjects
THE FAMILY LOYALTY OF THE INNER CHILD
---
"I defend the attitudes and opinions of my upbringing, even though some of these values are harmful and damaging to myself and others."
- The misguided loyalty of the inner child.
Our inner child has a very strong and instinctual loyalty towards our parents and the attitudes, values, life-stye, and opinions that they believed in. This loyalty arises from the realisation that the child is totally dependent upon the adults of it's 'tribe' for its survival, and also the juvenile heart chakra love that a child experiences towards it's parents - "my parents cannot be wrong."
It's the same kind of loyalty that a soldier has for it's Nation. It is a blind and robotic response. It prevents real growth and maturity. Most groups, and the family is no exception, expect total collusion (agreement) to the group mind which includes obedience and unquestioned loyalty to the leaders. Subjects - none leaders - are often left with no option but to "take up the party line" - to completely collude with the dynamics and politics of the situation - in fear of alienation, ridicule, chastisement, and other forms of punishment. Within infantile groups, disagreement is experienced as a threat to the supremacy of the leaders, is seen as disobedience to any infantile social order.
This loyalty is an obstacle on the path of healing because we cannot begin to really challenge and sort out our own attitudes, values, and opinions towards life, if the inner child is still actively defending it's loyalty towards the conditioned personality.
The child's loyalty can be so strong and unconditional (afterall it is an expression of it's heart chakra love) that we can defend behaviours and opinions that we should really be challenging and dropping. Just as the soldier will unconditionally follow orders that are contrary to real humanistic behaviour, so too will the inner child defend it's learned behaviours and family loyalties.
Problems arise when the learned behaviours are contrary to living a happy life, and this is the reason that we need to do something about it. Unchallenged inner child loyalty can severely reduce the quality and type of relationships that we can have with life, it can damage and restrict our repertoire of behavioural responses.
As adults, we will find it very difficult to change - to not act robotically from the conditioned personality - if our inner child is in charge of the show. This is why we need to gradually dissolve the pains, conflicts, and confusions of our inner child, so that we can challenge our conditioned personality and choose our own behaviour patterns. When we heal our inner child, then we gain mental and emotional freedoms from the robotic and conditioned personality.
Breaking through this barrier of the loyalty of the inner child can be a painful and upsetting experience because of the disappointment and confusion that the child really feels towards itself and it's family, but it must be done if we are to become true and independent adults with our own minds.
In reality, we are rescuing our inner child, and thus our developing adult, from allegiance's to behaviours and attitudes that can often be harmful to ourselves and others.
If we want our true adult independence, then we need to dissolve the blind loyalty of the inner child. Only then can we begin to really construct our own adult mental, emotional and physical structures.
We can do all of this, and more, with: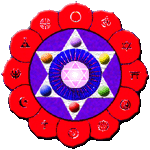 THE TECHNIQUES
OF
ENERGY ENHANCEMENT
These techniques will enable us to free ourselves from the dictates of our learned behaviour and also to establish a mature and adult relationship with our parents.
We can be truly independent of our conditioning.

We free ourselves from blind and unchallenged loyalty to our upbringing and it's values.

We gain mental and emotional clarity, which helps us to form our own attitudes and opinions concerning the aspect and expressions of the seven chakras - the human mind.

The sins of the Fathers
ARE NOT PASSED ON
to the ninth generation
---
---
FREE!! - EIGHT FREE ENERGY ENHANCEMENT MEDITATION GIFTS
Weekly Email Service of Right On Spiritual Texts and Pointed, Pungent and Humorous Stories.
YOGA, Energy Enhancement and Meditation.
SIGN UP NOW FOR THE "ENERGIES" NEWSLETTER

YOU GET EIGHT FREE ENERGY ENHANCEMENT MEDITATION GIFTS
FREE REPORTS - WHAT THE OTHER MEDITATION COURSES WILL NEVER TELL YOU

HOW TO HEAL TRAUMA AND CLEANSE YOUR KARMA.

FREE ONLINE ENERGY ENHANCEMENT E-Book

FREE ENERGY ENHANCEMENT VIDEO - YOGA SUTRAS BY SATCHIDANAND Download size 426mb

FREE!! 90 MINUTE TALK - ENLIGHTENMENT BY SATCHIDANAND Download size 11MB

FREE MEDITATION ENERGY ENHANCEMENT DANCE VIDEO ONE Download size 34MB

FREE MEDITATION ENERGY ENHANCEMENT DANCE VIDEO TWO Download size 38MB

FREE MEDITATION ENERGY ENHANCEMENT DATABASE ACCESS ONLINE 200MB

FREE Weekly Email Service of Right On Spiritual Texts and Pointed, Pungent and Humorous Stories.
Fill in the Form BELOW!!
---
---
---
EE MEDITATION ENLIGHTENMENT TEXTS