OSHO
Dhammapada-Buddhism-Buddha
THE DHAMMAPADA: THE WAY OF THE BUDDHA, VOL. 7
Chapter 2: The greatest rebellion ever tried
Question 1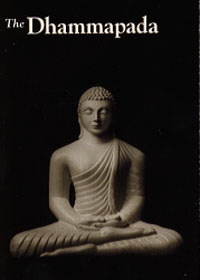 Energy Enhancement Enlightened Texts Dhammapada The Way of the Buddha, Vol. 7
The first question:
Question 1
BELOVED MASTER,
FROM WHERE DOES FRESHNESS COME?
Prem Naren, it does not come from anywhere; it is always here. Existence is freshness itself. Existence is fresh because it is always now and here. It is not burdened by the past, it does not gather any dust from the past. It is never old.
Time makes no impact on existence. Time does not exist as far as existence is concerned. Time exists only for the mind; it is a mind invention. In fact, time and mind are synonymous. Stop the mind, and time stops.
Jesus is asked by someone, "What will be the most unique thing in your kingdom of God?" And Jesus says, "There shall be time no longer." A very unexpected answer: There shall be time no longer. That will be the most unique thing about the kingdom of God -- because there will be no mind, how can there be time?
Time does not consist, as ordinarily conceived, of three tenses: past, present and future. Time consists only of two tenses: past and future. The present is not part of time; the present is beyond time. And the present is always fresh. Present is part of eternity. Present is the penetration of the eternal into the dreamy world of time, a ray of light into the darkness of mind.
Past is never fresh -- cannot be, obviously. It is always dirty, it is always stinking -- stinking of death, stinking of all that is rotten, stinking of tradition, stinking of corpses. The past is a cemetery. And the future is nothing but a projection of the dead past. And out of the dead past the future cannot be alive -- the dead can only project the dead. What is your future? -- modified past, touched up here and there; a little better, a little more sophisticated, a little more comfortable, but it is the same past. You are hankering to repeat it. Your future has nothing new about it, it cannot have.
Mind cannot conceive of the new. It is impotent as far as the new and the fresh and the young is concerned. It can move only within the small world of the familiar, the known -- and the known is the past. The future is nothing but a desire to repeat it -- in a better way, of course. Hence future is also not fresh. The present is fresh.
Naren, you ask me, "From where does freshness come?"
Freshness never comes and never goes. It is always here, it is always now. YOU be here and now, and you are suddenly fresh, bathed in eternity, showered by something which is timeless. Call it God, call it the kingdom of God, call it nirvana, or whatsoever you want. All those names refer to the same unnameable. All those words try to express the inexpressible.
Just put the human mind aside. And by that I mean, put the past aside and the future, and look. This very moment... and the whole heaven descends upon you. You are overwhelmed. The birds are singing and their songs are fresh; they are not repeating old songs. They have no idea of yesterdays and they are not singing for the future. They are not rehearsing for tomorrows. And the trees are fresh. All is fresh except man.
So don't ask, "From where does freshness come?" Ask, "From where does this dullness come, this staleness, this deadness?" Because this deadness comes and goes. Freshness is always there -- it is the very nature of existence. It is God's presence.
Meditation is nothing but a way, a method, to connect you with the eternal, to take you beyond time, beyond that which is born and dies, to take you beyond all the boundaries, to take you to the inconceivable and the unknowable. And it is not far away; it is as close as it can be. Even to say that it is close is not right, because it is exactly your very being, it is you. Freshness is your soul.
Your mind is boring, utterly boring. Get out of the mind. At least for a few moments every day, put the mind aside, be utterly nude of the mind. And then you will know it is welling up within you -- the freshness you are asking about. From where does it come? It comes from the deepest core of your being -- and it does not really come. Suddenly you find it has always been the case. It has always been there like an undercurrent, underground, hidden behind many many layers of memories, dreams, desires.
Buddha says: Be desireless and know. Be desireless, and you will reach to the realm which is beyond birth and death, and you will enter into the unbounded.
But why is man not going into his own being which is so close? He is ready to go to the moon, he is ready to go anywhere! He is ready to go to the stars, but not into his own being. Why? There must be some deep reason behind it. The reason is: to go within yourself you will have to lose yourself. And one is afraid of losing oneself. One clings, one wants to remain oneself. One does not want to lose one's identity. It is a very poor identity and false too, but still, something is better than nothing. That is our logic.
We don't know who we are, so we cling to the body, to the mind, to whatsoever has been given to us -- the conditioning, Catholic, communist, Hindu, Mohammedan. We cling to all that has been forced upon us, because it gives us a cozy feeling as if we know ourselves: "I am a communist," that becomes my self-knowledge. "I am a Catholic," that becomes my self-knowledge. "I am an Indian," "I am a German," that becomes my self-knowledge.
You are neither a communist nor a Catholic, neither Indian nor German. Your consciousness cannot be confined to such stupid labels. Your consciousness is so infinite, it cannot be contained in any word. It is as vast as the sky itself.
But you are afraid to go into that vastness. That vastness appears like emptiness, void. And one clings to one's own small, arbitrary identity. Hence the fear of going into oneself.
Buddha says: Know thyself. Socrates says: Know thyself. They all say: Know thyself. All the awakened ones have only one message: Know thyself. We listen and yet we don't listen. We go on moving on the same rotten tracks, we go on living in the same old miserable way. And the reason is, the old, miserable way has one thing to give to you -- the ego.
And if you go in you will have to pay the price. The price is, you will have to lose your ego.
Sweeney met Brecon on the road. "Where are you off to?" he asked.
"I am going to Connemara," replied Brecon.
"You mean you are going to Connemara, God willing?"
"No, I am going to Connemara, God willing or not."
Because of this presumptuous remark Brecon was turned into a frog and kept in a pond for several days. When he had completed his penance Brecon was changed back to his original form. Returning home, he began packing his belongings again.
"Where are you going now?" asked Sweeney.
"I am going to Connemara."
"You mean you are going to Connemara, God willing?"
"No!" shouted Brecon. "I am going to Connemara or back to the frog pond!"
One cannot leave one's ego. It is better to be a frog! One is ready to be anything. We have become rocks. We only appear to be alive -- ninety-nine percent we are dead. Yes, we breathe and we eat and we propagate, but we are not alive.
If you are alive you will not ask the question, "From where does freshness come?" You will know; there will be no need to ask the question. You will experience it moment to moment. It is arising in you.
That's how I feel. That's how all the buddhas have always felt. It does not come from anywhere; it simply wells up within you, and each moment. It is never the same. It is as fresh as dewdrops in the early morning sun. Tremendous is the beauty of it and great is its benediction.
But nothing is without a price. You will have to lose the ego, you will have to lose your idea of who you are. In the first place, it is false. You are not really losing anything, just an idea, a very nonsubstantial idea. But, repeated so often, the idea has become very deeply rooted in you; you have become hypnotized by it.
The ego is nothing but a deep hypnosis. And meditation is the process of dehypnosis. It is the process of bringing you back to that innocent state where you were not yet hypnotized.
Hence, Jesus says again and again: Unless you are like small children you will not enter into my kingdom of God. What does he mean? He means you have to be unconditioned again, you have to be dehypnotized.
Each society hypnotizes you. These societies exist on the strategy of hypnosis. A Hindu means one who has been hypnotized in a certain way, who has been told that the Vedas are written by God and that only the Vedas contain the truth, that the Bibles and the Korans are all nonsense. If you repeat it for centuries, it starts getting deeper and deeper into your being, it becomes part of you. Then you start repeating it -- you become a gramophone record. Then you function only as "His Master's Voice"; you are no longer really a human being.
All the societies in the past, hitherto, have been dehumanizing human beings. We have not yet been able to create a real civilization. These are all very primitive methods to control people -- ugly, violent, antihuman, but all the societies have done it. There has not been even a single exception.
It is really surprising how once in a while a person has escaped from our imprisoning atmosphere -- how Gautam Siddhartha escaped and became a buddha, how Jesus escaped from the Jews and became a christ, how Saint Francis managed....
The greatest miracle in the world is to be so intelligent that nobody, no society, no state, no church, can hypnotize you.
My work here consists of dehypnotizing you. Hence, all the societies will be against me. Beware of it! To be with me is dangerous -- all the governments will be against you. And this has to be known and accepted. This has to be simply accepted, because this is going to be the case. The more I start working deeply on you.... It is just the beginning of the work: I am preparing the ground from where to take off.
Once the dehypnosis starts functioning within thousands of people, all the societies, all the governments, all the states, all the churches, are going to be against me and my people -- because this has never been done before. This is the greatest rebellion ever tried! This is true revolution.
And if you pass through this revolution you will know from where freshness comes. It comes from your own innermost core. God is not outside you; it is your very center, your very ground. Freshness comes from it, life comes from it, love comes from it, bliss comes from it. All that is significant -- poetry and music -- they all arise from it.
And when the dance comes from within, it has a totally different quality to it: it is spiritual, it is divine.
Next: Chapter 2: The greatest rebellion ever tried, Question 2
Energy Enhancement Enlightened Texts Dhammapada The Way of the Buddha, Vol. 7
Chapter 2:
Dhammapada, Buddhism, Buddha. The Dhammapada: The Way of the Buddha, Vol. 7, Chapter 2: The greatest rebellion ever tried, Question 1, FROM WHERE DOES FRESHNESS COME? at energyenhancement.org
Dhammapada, Buddhism, Buddha. The Dhammapada: The Way of the Buddha, Vol. 7, Chapter 2: The greatest rebellion ever tried, Question 2, WHY DOES GAUTAMA THE BUDDHA INSIST THAT LIFE IS ALWAYS MISERY? at energyenhancement.org
Dhammapada, Buddhism, Buddha. The Dhammapada: The Way of the Buddha, Vol. 7, Chapter 2: The greatest rebellion ever tried, Question 3, WHAT IS SO FUNNY ABOUT YOUR DRIVING TO DISCOURSE IN A ROLLS ROYCE? at energyenhancement.org
Dhammapada, Buddhism, Buddha. The Dhammapada: The Way of the Buddha, Vol. 7, Chapter 2: The greatest rebellion ever tried, Question 4, I KNOW NOW THAT I AM ALRIGHT JUST AS I AM, BUT HOW CAN I MAKE SURE THAT OTHERS KNOW THAT TOO? at energyenhancement.org
Dhammapada, Buddhism, Buddha. The Dhammapada: The Way of the Buddha, Vol. 7, Chapter 2: The greatest rebellion ever tried, Question 6, WHY AM I NOT GETTING ENLIGHTENED SOON? WHY IS THERE SO MUCH DELAY? at energyenhancement.org
Dhammapada, Buddhism, Buddha. The Dhammapada: The Way of the Buddha, Vol. 7, Chapter 2: The greatest rebellion ever tried, Question 6, WHAT IS YOUR FUNCTION HERE AS A MASTER? at energyenhancement.org