Add to Onlywire
Del.icio.us
Digg
Reddit
Technorati
OSHO Dhammapada-Buddhism-Buddha
THE DHAMMAPADA: THE WAY OF THE BUDDHA, VOL. 4
Chapter 4: Truth is very simple
Question 3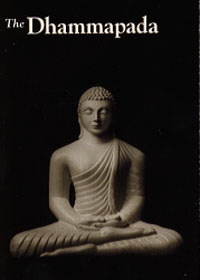 Energy Enhancement Enlightened Texts Dhammapada The Way of the Buddha, Vol. 4
The third question:
Question 3
BELOVED MASTER,
WHEN I HEAR YOU SPEAK ON LOVE AND MEDITATION, OR SEX AND DEATH, SAYING THEY ARE TWO SIDES OF THE SAME ENERGY, SOMETHING IN ME KNOWS IT IS TRUE. BUT, ALTHOUGH DRAWN BY BOTH ASPECTS, I FEEL MYSELF HUNG UP ON THE IDEA THAT I CAN ONLY APPROACH ONE SIDE AT A TIME. IS THERE ACTUALLY A WAY TO BE AT THE MEETING POINT OF THESE POLARITIES WHERE THEY CAN BE FELT AS ONE?
Prem Asang, the beginning has to be always from one side, from one aspect; in the beginning you cannot manage to enter from both the doors. If a temple has two doors you cannot enter simultaneously from both the doors.
How will you manage it? But there is no need either to enter from both doors simultaneously; one door is enough. By entering by one door you have reached the inner shrine. The people who have entered from the other door, they have also reached to the same inner shrine. The meeting happens in the innermost experience.
Whether you enter from love or from meditation it does not matter -- you reach to the same point. The same point of egolessness is arrived at through love or through meditation. The same point of mind disappearing is arrived at by love and by meditation, and the same point of going beyond time is reached by both. The ultimate result is the same, so you need not worry.
You are not to enter from both doors. If you try to enter from both doors you will not be able to enter even from one, because one step you will take in one door, then you will rush to the other; one step you will take in the other door and you will rush back to the first one. And you will be running between these doors OUTSIDE the temple. But this is absurd, there is no need!
If the person entering from the door of love was missing something that the person entering from the door of meditation is gaining, or vice versa, then there would have been a problem -- but they both reach to the same point. From both polarities they come to the same middle... and the middle point is the point of transcendence.
Don't be worried that you can only approach one side at a time. You reach to the innermost shrine, then all the sides are yours. Love, and you will know what meditation is; meditate, and you will know what love is.
Love is for those whose energy is naturally extrovert, and meditation is for those whose energy is naturally introvert. Meditation means being with yourself in utter joy, enjoying your aloneness. Love means being with the other, enjoying the togetherness. Meditation is like playing on the flute solo; love is like two instruments playing together in deep rhythm -- flute with the tabla. It is a JUGALBANDI -- it is a communion between two instruments going together hand in hand, dancing together.
There are people who will find it easier to come to themselves through the other; it is a little longer way, love is a little longer way, remember, but immensely beautiful, because on the way there are beautiful trees and flowers and birds. Meditation is the shortest way possible because you don't go anywhere; you simply close your eyes and dive deep within your own being -- where you already are.
Love is coming to yourself through the other, via the other; meditation is coming to yourself directly, immediately. But it is a little dry because there is no path -- there are no trees on the path, no birds, no sunrise, no sunset, no moon, no stars. It has a beauty of its own: the beauty of the desert. Have you been to the desert? The silence, the eternal silence of the desert... sands spreading unto eternity... a purity, a cleanliness. Yes, those are the beauties of meditation.
It depends on you: there are desert lovers. Many Christian mystics have gone to the desert and have attained to God in the desert. Going to the desert is only symbolic of going into meditation.
You have to watch yourself, whatsoever appeals to you. In the ultimate reckoning both are the same but on the way both are different -- different songs, different music, different taste. But people are different.
There are two types of people: the masculine and the feminine. The feminine type will find it easier to move through love. And remember: by 'feminine' I don't mean the female; a man can be a feminine type. Chaitanya was a feminine type, just like Meera; there is no difference in their type. Meera is female, Chaitanya is male, but their type is the same; both are the feminine type, both moved through love. Both needed Krishna; only through Krishna they could reach themselves.
And in the same way, by 'masculine' I don't mean the male. Mahavira and the great woman mystic of Kashmir, Lalla, both are exactly the same -- both are masculine types. Mahavira lived naked, Lalla also lived naked. She is the only woman mystic who has lived naked. Both were the same type, the meditative type.
The male type will find it easier to go into himself directly; the feminine type will find it easier to move through the other. Neither is higher or lower because both reach to the same.
So, Asang, just watch, find out your own type, and move accordingly. And don't be worried that you cannot manage both aspects together; nobody has ever managed. Yes, a few people have tried, but they have all failed; nobody has ever succeeded.
Of course, there is one way... if you want to know both the ways. Then the only possible way was tried by Ramakrishna: first you enter by one aspect, one door, reach to the innermost shrine, then come back out and go in again from the other door. That is good as far as scientific experimentation is concerned, just to be certain whether the other also reaches the same place or not. Ramakrishna tried all the religions possible.
And once you have reached the inside shrine, things are easier. If it took you years to reach from the first door, from the second door it will take only days, because in fact you have already reached the goal; you are simply trying the other way, whether it also reaches there or not.
If you are doing some experiments like Ramakrishna, Asang, then it is perfectly okay. But then too even Ramakrishna could not enter two doors together, simultaneously; it is impossible. First you enter one, reach, experience; then, if you are interested.... In fact, nobody cares then. Why? For what? You have arrived -- and you can see people arriving from the other door also; there is no need for you yourself to go and experiment.
You will meet there Meera and Mahavira, both sitting together. You will meet there Lao Tzu and Krishna and Mohammed and Christ sitting together... sipping tea and gossiping! What else is left?
But if you are interested, if you want to really inquire whether the other way also comes to the same place, you will have to come out and move through the other way. And the other way will be easier now because your consciousness is already inside; only your body will be coming out. And you can move through the other and you can see....
Ramakrishna did one great experiment: he proved, existentially, that all religions are equal. It has been said before too, but nobody has proved it existentially; it was a logical inference. But Ramakrishna went, practically, into every possible method and reached again and again to the same state.
Ramakrishna heralds a new vision, Ramakrishna begins a new phase. After Ramakrishna, in fact, there should not be so many religions -- even if the variety is beautiful, the antagonism should disappear; the Hindu should not be fighting with the Mohammedan -- because this man Ramakrishna has arrived to the same experience from all the religions.
Asang, if you are interested in doing some experiment like Ramakrishna, then it is okay; otherwise there is no need to be worried. Enter from one door and you have entered from all the doors.
Next: Chapter 4: Truth is very simple, Question 4
Energy Enhancement Enlightened Texts Dhammapada The Way of the Buddha, Vol. 4
Chapter 4