OSHO
SUFISM
THE SECRET
Chapter 20: The World Of No-Thing
Question 3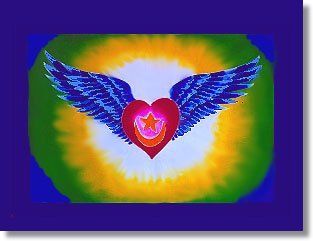 Energy Enhancement Enlightened Texts Sufism The secret
The third question:
Question 3
OSHO, WHY DO POLITICIANS GO ON MISUNDERSTANDING YOU?
It can't be helped. They are utterly incapable of understanding something which is non-political. They can understand only politics; they are experts in understanding politics. And even when there is nothing of politics, they suspect. They are constantly suspicious, and they go on finding politics even when nothing of it exists.
Now, this place is absolutely a non-political place. We are not interested in any kind of politics, but whenever they see that so many people are gathering, they become suspicious.
Now the central Indian government wants to know how many sannyasins we have in the whole world, how many centers we have in India and abroad, how many government officials are sannyasins, and so many queries. Just because the orange people are growing and spreading, they are becoming afraid... something is on the way.
And I am not interested in politics at all, but their paranoia, their fear, is that if so many people are here, then sooner or later there may be trouble for them. And out of their fear they can go on interpreting things. They will be their interpretations, and they can create so much mess in their own minds, and they can start believing in their own fears. Politicians are, deep down, paranoid.
It is out of fear that a person wants power. It is to hide one's fear that a person becomes interested in power-trips. He wants great power so that he can feel that there is no fear, "at least not for me." Even the greatest politicians are constantly trembling inside. To hide that trembling, they need great power around themselves; only then can their fear subside, can they console themselves. They constantly live in fear; fear is their problem.
And because all the politicians live in fear, they are creating a world of paranoia, a fear-oriented world. Now, the Americans are afraid of the Russians, and the Russians are afraid of the Americans. This is so foolish. And because the Americans are afraid of the Russians, seventy, eighty percent of their energy goes into preparing for war; and because the Russians are afraid of the Americans -- because the Americans are preparing for war -- eighty percent of their energy goes into preparation for war.
Now this same energy can make this earth a paradise. There is no need at all for anybody to be poor in the world now. And if people are poor, it is because of these foolish politicians -- these fear-oriented politicians.
Now, the Russians cannot stop preparing for more war, because they say the Americans are doing it: "Unless America stops, we cannot stop." And America makes it a condition: "Unless you stop, we cannot stop." Then who is going to stop first?
And this is not only the case with America and Russia, this is the case with every country. India is afraid -- Pakistan is preparing, China is preparing -- so we have to prepare. Pakistan is afraid that India is preparing for war, so Pakistan has to prepare for war.
It happened, a procession was coming, a marriage procession, and Mulla Nasrudin was standing by the side of a cemetery wall. Night was descending, things were becoming dark. He was reading a book, a detective novel or something like that, and he was full of fear, and he was still dreaming about, thinking about the things he had been reading; and suddenly he saw this procession coming towards him, and he thought "These must be my enemies. Why are they coming towards me? And somebody is sitting on a horse with a sword! And bands and people! Must be enemies."
He frightened himself so much, he jumped inside the cemetery, searched for some place to hide. There was a freshly dug grave, so he went in, lay there with closed eyes so that the danger would pass.
Now, these people, the marriage procession people, had seen somebody standing by the side of the wall. In the dark it was not clear who he was, and suddenly he jumped inside the cemetery; they panicked: "Somebody is trying to do something. Maybe he is going to throw a bomb." So they stopped by the wall, and the few brave ones went in, ready to fight. They looked around; there was nobody. Then they came across that freshly dug grave, and Mulla Nasrudin was there. He stopped breathing because he became very much afraid that "Now, these people have come, so whatsoever I was afraid of is going to happen now. This is the last time. I am finished."
They all leaned over the grave and looked at him, what this man was doing -- and he looked alive! And how long can you stop your breathing? Finally, he had to breathe, so they asked, "What are you doing here?"
And Mulla Nasrudin opened his eyes and he said, "And what are you doing here? Why are you here?"
And those people were also angry; they said, "First you tell us why you are here! "
Then the whole thing was clear to Nasrudin. He laughed. He said, "Now, this is a very, very difficult philosophical problem. You are here because of me, I am here because of you. Now, it cannot be solved. There is no beginning and no end; it is a vicious circle."
And this goes on and on... the whole world preparing for war, and the whole world wants to live in peace. It is because of these stupid politicians. Because their orientation is fear, they make the whole country afraid. They spread fear. They live in fear. They are constantly suspicious.
Because I talk about laissez-faire, because I say that real political freedom can exist only when there is economic freedom... Economic freedom has to be the fundamental freedom. Once you destroy economic freedom, political freedom disappears; and when political freedom disappears, religious freedom disappears. They are all connected together.
If freedom is to exist in the world, it has to exist in its multi-dimensions -- religious, political, economic. It cannot exist only as political; it cannot exist only as economic. Freedom is one phenomenon. It has multi-dimensions to it, but they are all interlinked.
Just think of a country which allows no economic freedom. How can it be politically free? That's why communism cannot create freedom. It creates "equality". Equality means people's freedom to be unequal has been taken away. Equality means people who can earn more, who have the talents to earn more, will not be allowed to earn more. And there are people who have the talents.
It is not only that poets have talents different from non-poets, it is not only that philosophers have talents different from non-philosophers; so is the case with the rich and the poor too. Andrew Carnegie or Rockefeller have certain talents which nobody else has. Andrew Carnegie was born poor, but died the richest man in the world -- had some genius. In a communist structure, this genius cannot be allowed. Nobody can become an Andrew Carnegie in Russia. But this is destroying people's freedom; that means this is unfair, unfair to Andrew Carnegie.
And the problem is the people who cannot become rich, cannot create wealth, cannot create capital, cannot create richness. It is people like Andrew Carnegie who create richness.
It is only people like Bertrand Russell, Wittgenstein, G.E. Moore who create philosophy. If you stop them from creating philosophy, there will be no philosophy. It is people like Rockefeller and Morgan and Carnegie who create wealth. If you don't allow them to create wealth, there will be no wealth.
Just stop a few poets from creating poetry. Do you think everybody else will become poets because you have stopped a few people and you have "distributed poetry equally"; now everybody should be equally a poet? No.
People are different, people are unequal. The most fundamental error that Karl Marx committed was that he was not at all aware of the psychological inequality of human beings. Communism lacks something very fundamental, the perspective that people are unequal psychologically. And a fair and free world has to give people full freedom to be unequal, to move into their own talents, to be themselves.
Because I say that capitalism is the natural evolution of human society, immediately the politicians become afraid. They think then I must be working for America or the C.l.A. or something.
Just a few days before, a well-known communist, Khwaja Ahmed Abbas, wrote an article against me, declaring that I am working for the C.l.A. Now, this is surprising because others say that Khwaja Ahmed Abbas is a Russian agent. In America, if you talk about communism, you are a Russian agent.
If you talk about communism you are a Russian agent, if you talk about capitalism you are an American agent; that means you cannot talk at all. Otherwise you will have to be either the Russian agent or the American agent. That means there is no possibility to think, to contemplate, to meditate, to talk the way you feel. If I talk about communism and for communism I am a Russian agent, if I talk about capitalism I am an American agent; then where is the possibility for me not to be anybody's agent and just to talk the way I want to talk? There seems to be no possibility.
This is the world your politicians have created. Continuously afraid... continuously afraid.
And it is not only that the Indian government is afraid of me. It is so absurd that other governments of other countries are becoming afraid. Now here are German agents from the German government, watching what is happening. Now the Indian government is afraid of why German spies are here! Now Indian spies are following the German spies: there must be something, otherwise why should Germany be interested in me? And soon other spies will be coming!
And this is a place where nothing is happening for anybody. They're all fools! German, Indian, et cetera, they're all fools. They are unnecessarily wasting their time.
But I am not saying don't send your spies. Go on sending. A few of them are bound to become sannyasins! A few of them have already become!
Just the other day I received a letter from a very well-known professor in Germany just to inform me that the Protestant Church of Germany has sent spies here. Now they are becoming afraid because Christians are becoming sannyasins. That is dangerous.
You will soon see all kinds of spies here. Be very loving to them, and help them to know as much as they can know about me. A few of them are bound to become sannyasins, and that will shock their governments and their churches very much.
From a very reliable source in New Delhi, I have just received information that Eva Renzi was here as a German government spy. Now, this is what Indian spies have discovered! You see the paranoia? You ask me, "Why do politicians go on misunderstanding you?" To understand me, a little intelligence is also needed.
A very smug and complacent politician disclosed airily to a New Delhi reporter that he had attended both Oxford and Cambridge.
"Why did you leave Oxford?" asked the reporter.
"Pneumonia, dear boy," explained the politician.
"Because you caught it?" persisted the reporter.
"No," admitted the politician. "Because I could not spell it."
A little intelligence is certainly needed.
The politician was campaigning to be elected to parliament. He was trying to make conversation with an old farmer.
He said, "Say, mister, your corn looks kind of yellow."
Farmer, "Yep, that is the kind we planted."
The politician, "Looks as though you will only have half a crop. "
Farmer, "Don't expect any more. The landlord gets the other half."
The politician, "Have you been living here all your life?"
Farmer, "Nope, just part of it up to now."
The politician, "Say, there is not much difference between you and a fool, is there?"
Farmer, "Nope, just the fence."
Next: Chapter 20: The World Of No-Thing, Question 4
Energy Enhancement Enlightened Texts Sufism The secret
Chapter 20:
Osho - Talks on Sufi Stories: The secret, Chapter 20: The World Of No-Thing, Question 1, IS THERE A DIFFERENCE BETWEEN THE REAL SELF AND NO-SELF at energyenhancement.org
Osho - Talks on Sufi Stories: The secret, Chapter 20: The World Of No-Thing, Question 2, IS POETRY THE VOICE OF WONDER, OR AN AVOIDANCE OF MOVING CLOSER TO THE SOURCE, A SENSUOUS LINGERING? at energyenhancement.org
Osho - Talks on Sufi Stories: The secret, Chapter 20: The World Of No-Thing, Question 3, OSHO, WHY DO POLITICIANS GO ON MISUNDERSTANDING YOU? at energyenhancement.org
Osho - Talks on Sufi Stories: The secret, Chapter 20: The World Of No-Thing, Question 4, PLEASE SAY SOMETHING ABOUT MADNESS. I HAVE SEEN THAT PSYCHIATRISTS KNOW NOTHING ABOUT IT IN SPITE OF ALL THEIR EFFORTS at energyenhancement.org
Osho - Talks on Sufi Stories: The secret, Chapter 20: The World Of No-Thing, Question 5, OSHO, WHO IS A MASOCHIST AND WHO IS A SADIST? at energyenhancement.org