SERVING YOUR MEDITATION SINCE 1993 - ENQUIRIES AND BOOKINGS EMAIL sol@energyenhancement.org
Price List
Energy Enhancement Tours Of India
VISIT THE ENERGY ENHANCEMENT HOME PAGE CLICK HERE!!
Energy, Enhancement, EE, Meditation, Meditations, Retreats, Course, Hercules, Greek, Myth, Evolution, Human Evolution, Seminars, Yoga, Hatha, Patanjali, Raja, Mantra, Japa, Bhakti, Krishna, Karma, Asana, Pranayama, Mudra, Bandha, Yoga, Sacred, Dance, Teacher, Training, Meditation, Initiation, Teacher, Training, Philosophy, Reiki, Master, Enlightenment, Illumination, Nirvana, Emptiness, Nothing, Soul, Monad, Tantra, Tantric, Tantrick, White, Magic, Magick, Alchemy, Relationships, Ego, Strategeies, Mastery, Thelema, Aleister, Crowley, Healing, Psychology, Strategies, Celestine, Prophesy, Ken, Wilber, Therapy, infinity, infinite, taoist practises, transmute, transmutation, stress, success, abundance, plenty, philosophers stone, ego, kundalini, energy protection, intuition, synchronicity, square the circle, ouroboros, yin, yang, swastika, vitriol, aura, auric bopdy, inorganic beings, ascended masters, Development, Self, Personal, Relaxation, Stress, Holidays, Tours, India, Peru, Argentina, Brazil, Majorca, Alhambra, Taj, Mahal, Machu, Pichu, Arunachala, Poetry, Art, Spirit, Spiritual, Don, Juan, Carlos, Castaneda, Castenada, Gurdjieff, Alice, Bailey, Djwan, Khul, The, Tibetan, Lama, Zopa, Dalai Lama, New Age, Management, Success, Taoism, Tao, Daoism, Dao, Zen, Master, Hogen, Rinzai, Soto, Dogen, Buddhism, Buddha, Mahayana, Hinayana, Sufism, Muslim, Jallaluddhin, Jallaluddin, Rumi, Hinduism, Osho, Rajneesh, Sivananda, Satchidananda, Satchidanand, Sathya, Sai, Baba, Ramana, Maharshi, Sri, Yogendra, Maharishi, Mahesh, Yogi, Aurobindo, Christianity, Christ, Bede, Griffiths, Benedictine, Synthesis, Church, of Synthesis.


Bookmark this page - add it to your Favourites Now!!
Energy Enhancement always has Special Offers at certain times of the year
AT VERY SPECIAL PRICES!!!
email sol@energyenhancement.org NOW!!
For Details
Energy Enhancement
Individual Retreats in India
At any Time

SOL Tour guides at the Taj Mahal with Group


Tour Directors with Tour Group at the Taj Mahal
FEEL the ENERGY of INDIA!!
These Individual Tours can be booked at any time and are an opportunity to See, Hear and Feel the real Energetic India!
---
These Energy Enhancement Tours are for those who want to go to India to learn Energy Enhancement meditation techniques at any time
---
All Holidays are booked by personal appointment at any time.
Book One or more holidays concurrently.
The Course of Energy Enhancement is an Integral Part of the Tour
For 2 Week Holidays add the cost of One Level of Energy Enhancement
For 4 Week Holidays add on the cost of One or Two Levels of Energy Enhancement
For 6 Weeks or more Holidays add on the cost of all one, Two or Three Levels of Energy Enhancement
Hyperlink to Prices of the Energy Enhancement Course
Flights From London to India are not included in our prices
If you are not a UK Citizen or require a flight into the United Kingdom, then arrange your flight to London and SOL can, if you wish help to arrange your flights out of London. You can make your stopover in London into part of your holiday.
Visas are required to go to India. Please obtain them in advance from the Indian Embassy
All travel (by Taxi or Train or internal flight) and accommodation outside of this will be provided by SOL.
Hotels in Kerala and on the Journey to the Heart. Travelling in India can be quite interesting, so the Hotels we use are of a reasonable quality - Three Star at least, with attached bathroom in each room. Prices are at a rate for sharing two people to a double room. In Ashrams, rooms will be allocated by the authorities and although reasonable from an Indian point of view, may be of lower quality. We try to provide an alternate choice of hotels if you do not want to stay in the Ashrams.
Hotels in Delhi and Agra will be of 4 or 5 Star Quality.
---
5Star India Special Offer Prices
1. 7 Nights Delhi and the Taj Mahal at Agra only £977 plus the cost of Energy Enhancement Level One* Plus your Flight
2. 10 Days Extension - A total of 17 Nights in India - Delhi, Agra, Jaipur and
The 5Star Delux Lake Palace Hotel Udaipur -
Only £770 extra plus the cost of Energy Enhancement Level Two*
---
Remember,
For almost the same cost as doing it in our center in Crete
---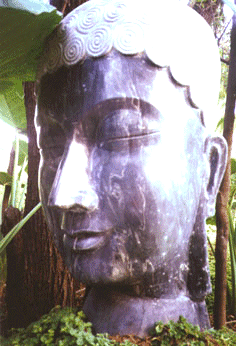 ENERGY ENHANCEMENT
Individual
TOUR PRICES
1. Yoga and Energy Enhancement on the Beach .
2 Weeks at Covalam in Kerala. Although quite gentle, this course can also form part of the SOL Yoga Teacher Training Course.

2. The Journey to the Heart.
The Self Growth Tour of the South of India. Four Weeks. Temples Ashrams and Energy, ending with a week in Goa.

3. Tour of The North of India.
Two Weeks. Delhi, Agra and the Taj Mahal, the foothills of the Himalayas - Rishikesh.
All you have to do is
EMAIL us at meditation10@mailcity.com

The Energy Enhancement Course Prices
in Three Levels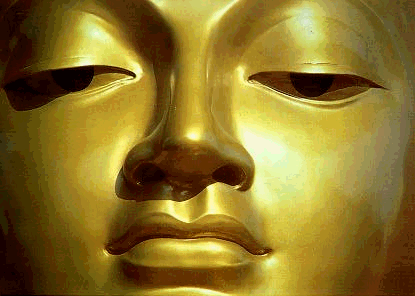 Energy Enhancement is rare, precious, even pricelessly valuable.
It is the path of the Soul.
Get Turbocharged Techniques, only given by word of mouth for thousands of years.
Now is the time for them to be taught openly!
After Boddhidarma had rejected the court of the Emperor of China, He ascended the mountains and sat in meditation before a blank wall. Like the Emperor of China, many people came to beg for his teachings, yet all were rejected. Until one day a man came to ask for his help. Boddhidarma said nothing. The man said that if he did not reply he would cut off his arm, such was his desire to learn..... No reply.
The man chopped off his arm and threw it in front of Boddhidarma, and said that if he got no reply he would cut off his head. Boddhidarma turned towards him and said, "At last a real student". He picked up the arm, and fixed it back onto the students shoulder and said "Lets get to work."
Many people have been searching the world for a real spiritual Master.
I have been spending all my life searching for a real student.
as Jallaladdin Rumi said
"Take What is in My Hand..."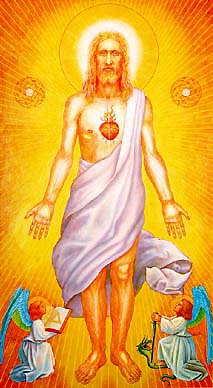 Jesus Christ talked of his teaching as "A Pearl of Great Price". Any person would be glad to purchase such a pearl.
Yet if they are given away for free then they become despised and not used.
As Jesus said, "Do not scatter Pearls....".
Gurdjieff indeed, talked of exactly this matter. This Energy Enhancement is such a Pearl. Please do not lose this opportunity of obtaining it.
For a real student many things are possible.
In Spiritual life a student needs to learn how to ask...
These prices are not prices for the course, they are donations towards the work. In our presence the Energy of Enlightenment is given away for free. It can be intensified, but it cannot be stopped.
---

Energy Enhancement Level One
All the techniques you need to become Illuminated.
The Kundalini Kriyas. The Five Elemental Taoist Paths of the Ki. The Grounding of Negative Energies. Getting in touch with the Soul, Ascended Masters, the Monad. Learn advanced Psychic Protection. How to heal Entities. Nirvana,Emptiness, Enlightenment. Learning how to Ground Negative Energies and work with Intuition, the Heart and Higher Levels of Soul Energy.
The Learning of Protection
---
Energy Enhancement Level Two
We teach how to Master the Energy and Emotions. And not only that. How to integrate the separated selves.
The Mastery of Relationships.
---
Energy Enhancement Level Three
The Mastery of Protection and the Mastery of Thoughtforms, the Aura, Groups and Organisations. The Techniques of a White Adept.
How to dissolve the karma between you and all your close friends, enemies and family. The Mastery of Relationships.
The Mastery of the psychic sexual connection - How to master your emotions. It is easy to think intellectually about how you would feel if one of your close family died. Or if you split up and divorced. But the reality is not like that. The emotions, a totally different system, are the ones that get hurt. An explosion of psychic pain and damage in the abdomen which stops your breathing and your energy.
---
The Energy Enhancement Course
The course includes early rising, late nights, Yoga and advanced meditation techniques. This is a serious course! However, afternoons are free for rest, the beach and study.
We can also come to any destination of your choice, anywhere in the world for an extra cost of our Flight. This destination can be to your home town or any destination in the world – India, Brazil, Hawaii etc.
The course can also form part of our Yoga Teacher Training course.
Reiki Stages given Free! One Reiki Stage for each Energy Enhancement Level.
---
Where we come to you anywhere in the world, your country, our country, or one of the worlds most beautiful locations, by appointment then all you need to pay extra is our flights and accommodation.
On these Special courses Each individual Level normally Takes One Week of Training.
You can take a Three Level course Similarly by Personal Appointment anywhere in the world. These courses take Six Weeks to complete due to the amount of internal work it is neccessary to do.
Full Backup is given by personal appointment or by Telephone
Energy Enhancement always has Special Offers at certain times of the year
AT VERY SPECIAL PRICES!!!
For Details
email sol@energyenhancement.org NOW!!
EMAIL us at
meditation10@mailcity.com
Ask for an appointment for a course by agreement with us at any time.
---