H. H. Swami Satchidananda (Sri Gurudev) was a leading proponent of interfaith understanding. His motto, "Truth is One, Paths are Many," has been celebrated around the world. He organized many interfaith programs, retreats, and conferences. In 1968, Sri Gurudev, along with Rabbi Gelberman; Brother David Steindl-Rast, a Roman Catholic Benedictine monk; and Eido Tai Shimano, a Zen Buddhist monk, co-founded the Center for Spiritual Studies, in which the clergy of different faiths met once a month to share their dialogue. This center grew into the Yoga Ecumenical Seminar that held weekend retreats for the followers of different religions wishing to come together in prayer and meditation and to share ideas.

During these interfaith retreats and symposiums, Sri Gurudev had another innovation: the Yoga Ecumenical Service (now known as the Light Of Truth Universal Service), in which representatives of different faiths gathered together around a circular altar and performed a worship service to a central light. This light—in the form of a lit candle—was adopted as the universal symbol of the Divine. Performing the service were celebrants representing their respective faiths, and offering worship to the central light from their own faith tradition.

Sri Gurudev was also invited to serve on the advisory boards of many interfaith organizations. For over 30 years, he lent support to organizations including: The Temple of Understanding, Thanksgiving Square, The Parliament of the World's Religions, The International Interfaith Centre, The Interfaith Center of New York, and the United Religions Initiative.
SATCHIDANANDA WITH QUEEN NOOR OF JORDAN RECEIVING JULIET HOLLISTER AWARD AT THE UNITED NATIONS
That same month, President John Casteen of the University of Virginia invited Sri Gurudev to a luncheon at the University with Ms. Betty Williams, Nobel Peace Laureate and children's rights activist. Following the luncheon, Sri Gurudev joined H. H. the Dalai Lama and Archbishop Desmond Tutu at the Nobel Peace Laureates' conference sponsored by the University. After the conference, the Dalai Lama invited Sri Gurudev to attend a plenary session in Washington, D.C. with several other religious leaders to discuss how they could work more closely together toward furthering interreligious dialogue and world peace. This group formally became the "Interreligious Friendship Group" and, in November 1999, it met for another planning session hosted by President Jimmy Carter at the Carter Center in Atlanta, Georgia.
Also in the Fall of 1999, Sri Gurudev was invited to give the opening prayers for an interfaith service convened by The Interfaith Center of New York and The Temple of Understanding. This service was a celebration of the interfaith community's commitment to the work of the United Nations, and it marked the opening of the 54th Session of the General Assembly. The Secretary-General of the United Nations, H. E. Kofi Annan, Mrs. Annan, and the President of the General Assembly, H. E. Theo-Ben Gurirab addressed the gathering. During the program, The Rev. James P. Morton gave a tribute in honor of Sri Gurudev's 50th anniversary of Sannyas (ordination as a monk), citing his leadership in the field of interfaith dialogue for those many years.


Then, in April 2002, Sri Chinmoy presented the U Thant Peace Award to Sri Gurudev, on behalf of The Peace Meditation at the United Nations. The Rev. James P. Morton hosted the occasion at The Interfaith Center. The U Thant Peace Award is given to individuals and organizations that have exemplified the lofty spiritual ideals of the late United Nation's Secretary General U Thant and that have implemented those ideals in the tireless pursuit of world peace. Previous recipients of this prestigious award have included, H. H. Pope John Paul II, Mother Teresa, Archbishop Desmond Tutu, and Nelson Mandela.



"I believe all religions pursue the same goals, that of cultivating human goodness and bringing happiness to all human beings. Though the means might appear different the ends are the same."
—H. H. the 14th the Dalai Lama Tenzin Gyatso

"Every human being under the sun is graciously welcome at the LOTUS."
—The Very Rev. James P Morton, The Interfaith Center of New York

"Words cannot express the uplifting feelings I have experienced in visiting this shrine. The LOTUS celebrates the unity of all faiths, the many paths but one God."
—Rabbi Joseph Gelberman, the New Synagogue; Founder and President, All Faiths Seminary International

"The LOTUS stands as a living monument to the interfaith ideals."
—Dr. Karan Singh, Member of Parliament (India); Internat'l Chairman of the Temple of Understanding

"I appreciate the LOTUS which promotes understanding among all people and among all religions. May we all come to the path of unity that will allow us to overcome the enemy of separation that is now trying to destroy all of the earth."
—Sun Bear, Founder and Medicine Chief of the Bear Tribe Medicine Society

"The LOTUS is a 'Statue of Spirituality' equal to the Statue of Liberty. It unites spirituality into the reality of the Oneness of God and Light and gives everybody unity in diversity."
—Yogi Bhajan, Sikh Dharma Chief Religious and Administrative Authority for the Western Hemisphere

"The LOTUS is a visual testimony to interfaith understanding and stands as a beacon of Truth and Peace."
—The Venerable Prabhasa Dharma, Founder of the International Zen Center; 45th generational heir of the Vietnamese Lam Te (Rinzai) Zen Lineage

"The LOTUS was built to address the challenge of the hour: for us to work together in the formation of a global spirituality that will make us realize that we are all one and the welfare of any one lies in the well-being of us all."
—Father Basil Pennington, OCSO, Abbot of the Cistercian Monastery

"More people have died in the name of God and religion than in all the wars and natural calamities. But, the real purpose of any religion is to educate us about our spiritual unity. It is time for us to recognize that there is one truth and many approaches. The basic cause for all the world problems is the lack of understanding of our spiritual unity. The need of the hour is to know, respect, love one another and to live as one global family. Our humble aim in building the LOTUS is to spread this message."
Perhaps the crowning glory of Sri Gurudev's interfaith work is the Light Of Truth Universal Shrine—an interfaith shrine built in Yogaville in 1986. LOTUS celebrates the unity behind the diversity of the world religions. Open to people of all faiths to meditate and pray, this shrine uses the universal symbol of light as the symbol of the Divine. It is the first shrine ever built to house altars for every major faith and also faiths less well-known and those not yet known.
INSIDE LOTUS IS THE LIGHT SHINING DOWN FROM THE CHAKRAS ABOVE OUR HEADS SEPARATING INTO THE 12 SHRINES OF ALL THE MAJOR RELIGIONS ON THIS PLANET
The Energy Enhancement Symbol of the Twelve Petalled Lotus of the Heart Center with One of the Symbols of the Worlds Major Religions in Each One of the Petals.
Inside the symbol is the Hexagram - The Seal of Solomon, with the Seven Chakras describing the Three Initiations on the Path of Enlightenment -
Initiation 1. The Opening of the Heart. Solar Plexus to Heart Chakra.
Initiation 2. The Mastery of Relationships, Abdomen to Throat Chakra. Initiation
3. Enlightenment, Base to all the Head Chakras which is taught on the Energy Enhancement Course plus many other Initiations.
At the Very Center is the Heart Chakra radiating Peace and Light outwards.. like the Sun...
Siva Samhită, iii, 10-19: "Now I shall tell you how easily to attain success in Yoga, by knowing which the Yogis never fail in the practice of Yoga. Only the knowledge imparted by a Competent Teacher through his lips is powerful and useful; otherwise it becomes fruitless, weak and very painful.
<> FROM DON MINIHANES COURSE REPORT - LAST WEEK OF ENERGY ENHANCEMENT REIKI MASTERY OPTION

"I am now in the last week of the course and I feel like a totally different person. I have regained myself and have been given from nothing having no psychic vision at all at the start of the energy enhancement course, a clarity of psychic vision that is breathtaking." "As we practiced on each other we came very quickly to realise this. I could literally feel the energy moving inside each chakra as the other person worked within me from several meters away and when I worked on the other person I could see me projecting energy to them and could see where the blockages were within their chakras.

I could force the energy from my centres into their centres and clean their centre bringing the energy full circle back to me. You could tell the state of their chakras by the amount of energy returning to your own centre and this was achieved by mind power only.

Before I came here Satchi said he would teach me to do it in this way and I was sceptical about this claim. I could never envision me having psychic vision, but I have now, I can now do astonishingly powerful Reiki sessions on people without going any where near them and distance healing over any distance is a piece of cake, incredible stuff."

"I am totally de-stressed and have expanded in every way. I feel stronger and fitter and much more mentally agile than I have ever felt in my life. The fog and confusion of life has gone and I feel that I have just received the inside information on everything.

I am ready for anything and am wide awake. I am full of the most incredible energy imaginable and have Energy Enhancement Reiki that is so powerful it staggers me. I know a thing or two about Reiki and had a very strong Reiki connection before I got here, now I have a connection that is beyond description and I have yet to undergo the second initiation this week and then the masters. I have opted to take this as an extra and for anyone who is interested, I believe this is beyond anything you will ever experienced anywhere."

I am now equipped with life tools and healing tools that one only dreams of and there is nothing out there in the world that will ever faze me again. I am absolutely delighted that I decided to come here, because this experience has changed me, for the good of me and for all those that I will touch when I leave here. I am so excited and can't wait to start exploring my new found talents"

MORE ON ENERGY ENHANCEMENT REIKI

email sol@energyenhancement.org for Course details
ENERGY ENHANCEMENT KUNDALINI KRIYAS.. IN INDIA 2010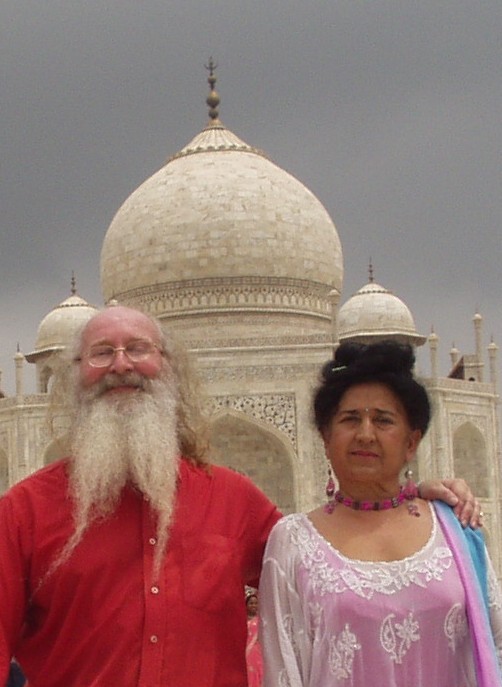 All the students experienced Psychic Vision as they Powered Up their Energy Bodies through connection with the chakras in the Center of the Earth and in the Center of the Universe. All of them saw their psychic bodies and the Energy Blockages which inhabited them. Every student had the experience of removing said Energy Blockages - removing and discharging their Negative Karmic Mass and integrating the purified remains with the Soul Chakra, coating the Higher Being Bodies and creating the Body Kesdjian.
Older Students had the experience of working with the Life Sabotaging Slave Ego Blockages. All students reading this missive are the Outpatients. Those who come are the Inpatients for the Operation of the Egodectomy!!
As we charcterise our Life Sabotaging Sub-Persdonalities of the Ego - ever wonder why you are so poor in this lifetime? - It is that vast Mass of Energy Blockages which comprise the Selfish Competitive Ego - so we can ground even the deepest blockage, purify our Egoistic Self Destructors who rule our madness from Lifetime to Lifetime, create the Vajra Diamond Body (EE LEVEL 5) which alone can legitimately survive the Death process - become immortal, as an Ascended Master..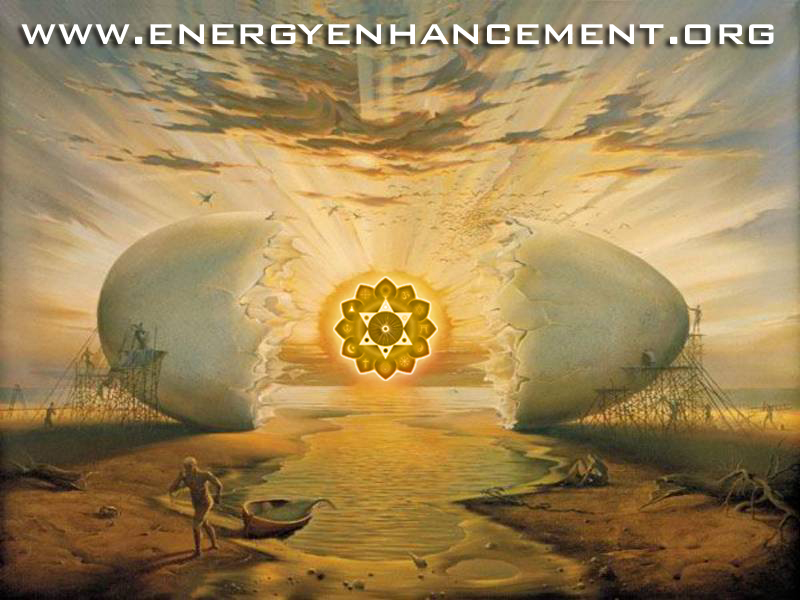 THE SOCIETY PROPPED UP EGO EGG SHELL - LIKE THE COCONUT - IS BROKEN. YET LITTLE MAN TURNS HIS BACK ON THE LIGHT OF THE SOUL WHICH SHINES FORTH FROM THE ENLIGHTENED!! - SATCHIDANAND INTERPRETS SALVADOR DALI ESTABLISHED

Established in the connection with God is Enlightenment. Each Incarnation is Unique and dependant on the Quality and Quantity of the connection. Of the size and function of the Spiritual Body and the components of the Spiritual Body of the Enlightened Person. Established in the soul, sanskrit- Stithyapragnyam.
SATCHIDANAND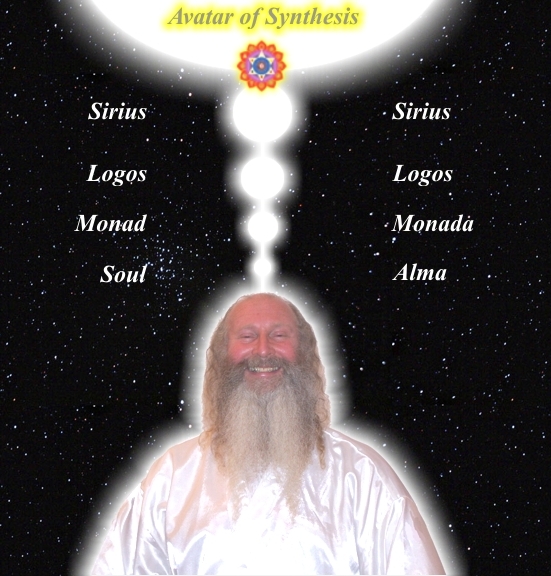 THE TEACHERS OF SATCHIDANAND Energy Enhancement has been able to teach most people to remove their own energy blockages with the backup of Energy Enhancement teachers, Satchidanand and Devi Dhyani who were taught by Zen Master Hogen, who has a Zen Temple on the slopes of Mount Fuji in Japan, and also in Australia, and Swami Satchidananda, a student of Swami Sivananda of Rishikesh, and who attained his Mahasamadhi at the age of 89 in 2002.

Listen to our free MP3s of Swami Satchidananda Here!!

<> SATSANG ON THE BEATITUDES by SWAMI SATCHIDANANDA - TAPAS, ONE OF THE YAMAS OF THE YOGA SUTRAS OF PATANJALI, IS THE ACCEPTANCE OF SUFFERING - REMOVING OTHER PEOPLES BLOCKAGES - IN ORDER TO EVOLVE, IN ORDER TO HELP ANOTHER PERSON, IN ORDER TO HELP THE WORLD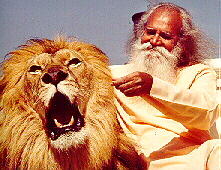 Previously only Hindu Gurus and Zen Masters had the ability to remove energy blockages by means of their psychic powers gained through a lifetime of meditation and other miracles. People who have known Roshi Hogen and Swami Satchidananda know that through them, enlightenment exists and is living today, as in all the ages of this planet when virtue is in abeyance.
Hogen's Haiku, "Can you feel my breeze blowing, Even from 10,000 miles." Yes, we felt his energy even at the other ends of the earth. The secret of Zen and the Guru is that they remove the blockages of the student, but only when the student is ready, when the student has learnt how to ask. How to be a good student.
That is why all the enlightened including Swami Satchidananda, Tangen Harada Roshi, Yasutani Roshi and Zen Master Hogen have been so successful in producing their HIGHLY EVOLVED and enlightened students.
<>Although Satchidanand and Devi Dhyani will teach you Energy Enhancement techniques Online, by Video and on Retreat to remove your own blockages, if the blockage is too tough and too deep for you, the Buddhafield <>of Energy Enhancement and Satchidanand and Devi Dhyani, is waiting to help you on the Costa Brava in Spain, Argentina, Iguazu Falls, and India.
"Each of these blockages is a potential time bomb in that toxins are deposited in these blockages. Eventually the organ in which the blockage resides fails producing sometimes cancer and heart disease. So understand that even from a simple physical point of view, how necessary it is to learn and practice Energy Enhancement Techniques" JULIA HERRERA - RADIO PERSONALITY 2003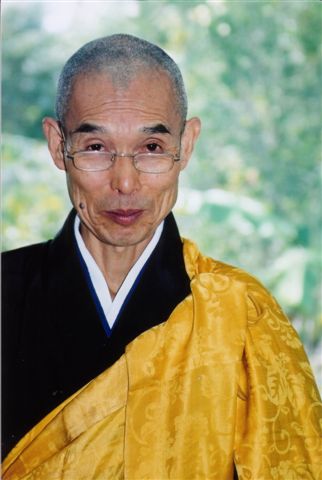 SATCHIDANAND, ZEN MASTER ROSHI HOGEN AND HINDU GURU SWAMI SATCHIDANANDA
As my Master Roshi Hogen says THE ANTAKARANA - "The spring at the top of the Mountain." - Which stretches from the Kundalini Chakra in the Center of the Earth through our bodies with all of its seven chakras out towards the Center of the Universe, the chakras of the Soul, the Monad, the Logos, Sirius, through an infinity of chakras towards God.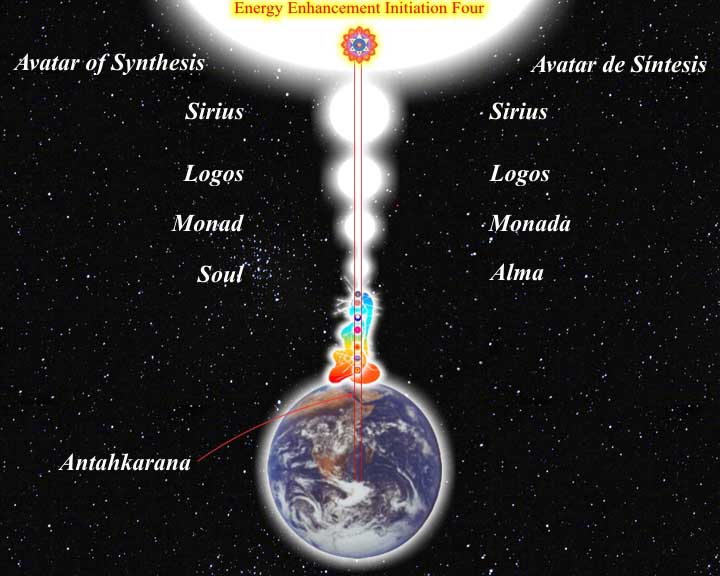 Illness is caused by a lack of energy. We can only heal ourselves when we learn to fill ourselves with energy by these methods.
SATCHIDANAND - When I was 6 years old I had the experience of seeing one of my past lives in dream. I saw my own death as a soldier in lines of soldiers wearing red and blue. I knew that this was a genuine experience because it was so profound. When I woke up I had the feeling that my mind was twice the size. That it had expanded in some way that I had never experienced before. I did not talk to anyone about this experience.
"Keep it secret. Keep it safe!!"
When I was fourteen I had another experience in dream. I saw my own death. I saw the process of my own life as a very boring experience without meaning and purpose. Getting my "O" Levels and "A" Level examinations. Going to University and getting my Degree. getting married and getting 2.4 happy children. Meaningless happy work and then on my 85th birthday going to hospital with tubes coming out of me and seeing my blood drain away out of these holes and then feeling my own death.
I was feeling my death profoundly for 3 days after the experience and I had the feeling that it was time to Speed Up!!
I began the process of Hatha Yoga from books. I was persuaded by an article by Sir Alec Rose I saw in a Sunday Newspaper.
The same experience happened when I was Twenty-One years old and the profound feeling of seeing my own Death again and again the feeling that I needed to Speed Up!! I had the knowledge that year that, "I was the Captain of my Ship" and I began the very real dialogue with my Soul.
I began the Process of Pranayama when I was 21 and took to reading Gurdjieff, Robert S de Ropp, Theos Bernard and Eric Berne.
<>When I was Twenty Eight I decided it was time to meditate and after One Year of meditating every day by myself and becoming a Yoga teacher and Aikido Student I encountered my Zen Master.
<>I was very happy with Zen Master Hogen. Every Day as soon as I got out of bed, for many years, I would meditate. But strangely I found more and more that I was getting thrown out of bed every morning by him so I could meditate. And he was connected to me, "Can you feel my breeze blowing? Even from Ten Thousand Miles!" <>I had the vision several times of him polishing my base chakra whilst I was sitting in meditation.
Because "Through Luck" "And to be Spiritual, you have to be lucky" I was using Energy Enhancement Grounding and connection with the chakras above the head in my Zazen meditation - something I never mentioned to anyone, even to Hogen, "Keep it secret. Keep it safe!!" - I progressed very rapidly in meditation.
In my first Sessein where we meditated 6 hours a day for a week, I was in pain but still did not require much sleep on the course. On my second sessein I managed to exist in a state of Samadhi in the chakras above the head. The only way to stop the pain is to exist in the "Highest Heart" Prajna Paramita, out of the body - "All sages and saints for thousands of years live in Prajna Paramita" - Gautama Buddha from the Heart Sutra Translation
Hogen took one look and said to my friend and yoga teacher, Granville Cousins, "Look how much he has grown!"
I went to a Greek Island with Hogen back around 1987 where he was giving a course with Yoga Teachers Angela Farmer and Victor Van Kooten. I was there with Hogen because I was to act as his general factotum and helper so we stayed in the same house for a couple of weeks. I cooked the food, washed the dishes and one day was asked to cut his hair with shears. To partake of his crown chakra energy. Thank you Zen Master Hogen!!
During that time one night when I slept I had a very vivid dream and I dreamt that I was lying on a slab of stone dressed as an ancient king in armour and with a sword - an image very much like but predating by several years the image of the dead Aragorn in the Lord of the Rings Movie.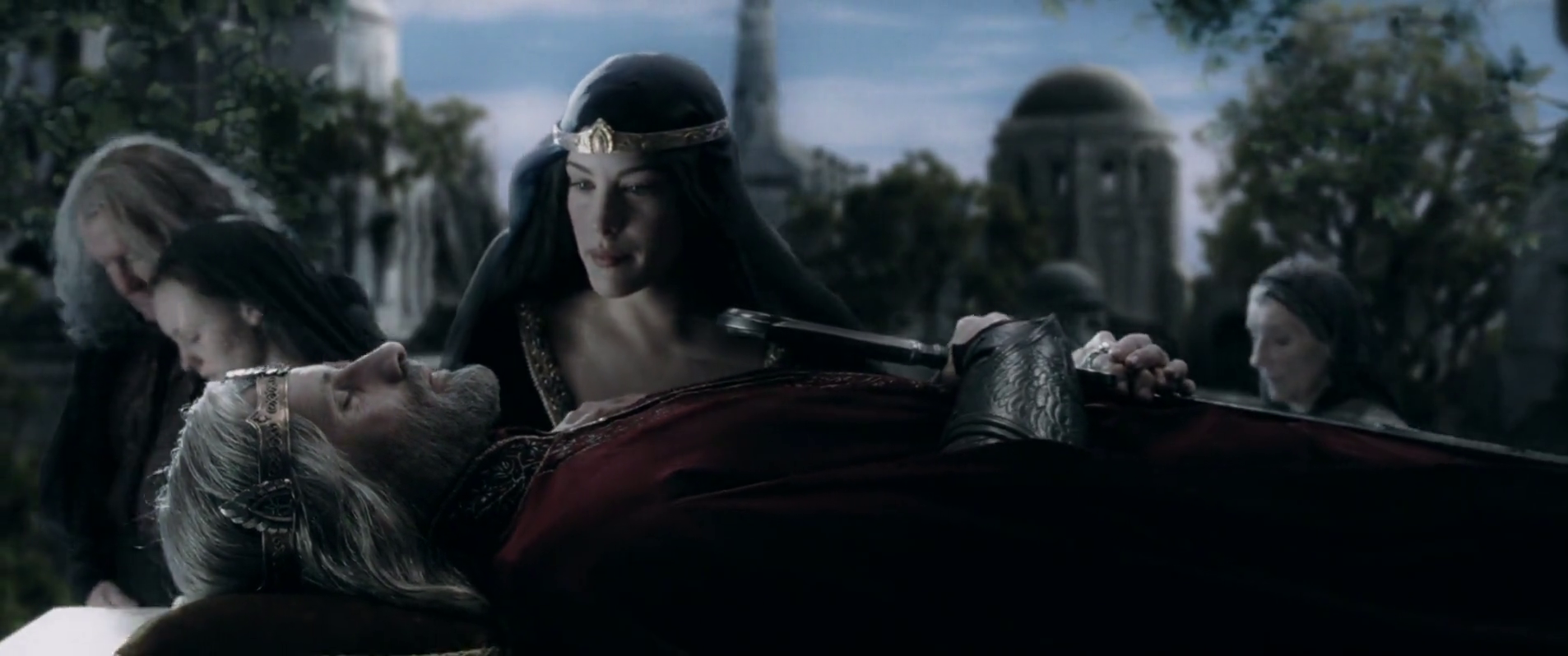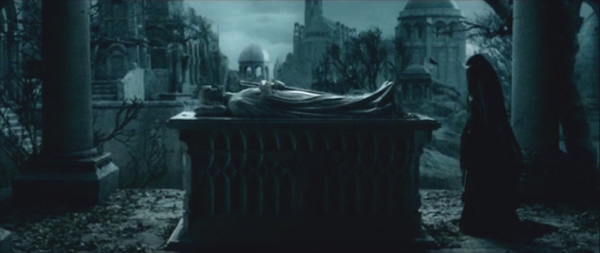 Hogen came towards me in his robes and he bent over me slowly from the waist and brought his mouth to my right eye and sucked it out from my eye socket! He slowly returned to vertical with my eye in his mouth, took it out with his fingers and then polished it up, put the eye back in his mouth, bent over me again and then blew back my eye, back in my eye socket again with his mouth!

Swami Satchitananda said that, "Yoga is the creation of Psychic Vision" He also said that Hogen and I are like a train. Hogen is the engine pushing from the back and Satchidananda is the engine pulling from the front. From this I gathered that HOGEN WAS LOOKING AFTER MY BASE CHAKRA AND SATCHIDANANDA WAS LOOKING AFTER MY CROWN CHAKRA AND ALL THE CHAKRAS ABOVE THE CROWN CHAKRA.

The next day Hogen had done something really stupid. He had put some olbas oil, a strong oil containing oil of wintergreen, on his finger and by accident put it into his right eye and was in pain. The students rushed to help him wash out the oil but I have pictures of Hogen wearing a piratical black eyepatch, "eye, eye, me hearties!" for a week afterwards.

I came to understand later that Hogen had indeed cleared up my psychic vision through many experiences I received later.

< style="background-color: #FFFF00">

"Yoga is the increase in psychic vision" Swami Satchidananda

Indeed, every true student will have similar experiences of when the Spiritual Master took on some of their Karma, with great effort and pain sometimes, in order to help their evolution.

Its what Masters have been created to do. And without my dream knowledge, like all the other students, I would have thought Hogen had done something stupid too. We can not know what they are really doing.

Enlightened Masters work in mysterious ways.

Taking "The Path of Blame" they even do stupid things to test out the hearts of their students.

The Initiation of Illumination is something precious, only to be given away to the worthy. The student must know that, "They have to be there before they can stay there" thus many students are "Blown Out" before they can do any harm.

And then, after many years of work, zazen, meditation, with Zen master Hogen I meditated on the Koan of Ramana Maharshi, "Who am I" They call the Koan, "The Vichara" based upon the work of Ramana Maharshi which occurred when he became Enlightened.

At the age of sixteen, Ramana Maharshi was full of the Bhakti, the love of God, after visiting the statues of the 63 Nayanar Saints of Tamil Nadu at the Meenakshi Temple Madurai who all achieved Enlightenment upon their deaths invariably because they kept a promise at the cost of their lives. He decided to lie on the floor and see what death was like. Such was his determination to see his own death, when he returned from his experience he was Enlightened.

The best way he could describe his experience was the Vichara - using, "Who Am I" as a mantra in meditation, which when followed gives you the experience of your Soul or Enlightenment.

Later in life Ramana said that to become Enlightened you need to have the help of an Enlightened Master. And indeed Ramana Maharshi was a genuine Master. All of his real students had the experience of seeing him on the astral plane helping; removing their blockages, energising their causal bodies causing them to weep.

But when he was asked, "Who was your Master' he had no reply but hinted that an Ascended Master had taken an interest in his Enlightenment.

Ekhard Tolle essentially had the same experience after much misery and the feeling of wanting to die he woke up enlightened one day and since has tried to describe to others how he did it through a description of the "Normal' Mind and its associated "Pain Body"

The Pain Body essentially is the Selfish Competitive Ego made up of a mass of Selfish Desire Blockages which are coated with the Pain of Trauma Formed Negative Karmic Mass.

The Technique of the Energy Enhancement Seven Step Process is the only Enlightenment process outside of Scientology which can dissolve Energy Blockages. Without it Buddhism, Hinduism, Ramana Maharshism, Ekhard Tollism, Sri Niscardattaism, any other Enlightenment process depends on the Master to remove the energy blockages.

In Energy Enhancement, we help but we give full instructions to our students on how to Eliminate the Energy Blockages of the Angry, Painful, Selfish, Competitive, Fearful, Desire filled Ego and all of our students report on their personal success in eliminating their own Energy Blockages by themselves.

IN THIS WAY, WITH ENERGY ENHANCEMENT, NEW MASTERS ARE VERY EASILY FORMED

when does the Teacher become the student? When does true integration become the realization?

I asked Zen Master Hogen differently.




I asked, "How do you know when you are enlightened, self realised?"




He answered, "When the time is ready you will know"




"The Master always has to know.




Otherwise he is not Master"

The rate of evolution of humanity needs to increase. The old ways of the Master doing all the work of removing the energy blockages of the ego are now too slow. The recommendation is for students to serve their Masters for at least 12 years. Many have been there for 20 years with no appreciable movement forwards. The new technique of The Energy Enhancement Seven Step process can now augment the processes of every Enlightened master and thus Speed Up the process of Enlightenment Worldwide.

"NOW IS THE OPPORTUNITY FOR FULFILLMENT AND NEW BEGINNINGS FOR THE WHOLE WORLD"

ENERGY ENHANCEMENT IS A NEW REVELATION OF GOD TO HUMANITY!!

When I meditated on the Vichara, "Who Am I" Immediately I had the enlightenment experience of travelling along the Antahkarana out of the body to a place where was all my past lives hanging in space thousands of them in a neat matrix. I decided to enter into one of them and saw that past life gaining much experience. I knew I could spend more time there investigating my past lives and my mad personalities, because not enlightened, in charge of those lives, but I knew that essentially apart from having enlightenment, it was useless.

I then decided to go higher. There too I gained much experience from meeting Ascended Masters.

"Drop Body, Drop Mind" - Zen Master Dogen after his Illumination Experience

When I went to Zen Master Hogen in Dokusan with this experience, after I told him about the past lives he said, "We can explore this area of the Astral Plane for 10,000 years and get nowhere!"

Then I told him about going higher along the Antahkarana and meeting the Ascended Masters and he smiled! And in another space with my psychic vision I saw his aura expanding, gold, and enfolding me in the energy of his love...

After this I was allowed to find another Master... Swami Satchidananda!!
SATCHIDANAND - ENERGY ENHANCEMENT TALES OF ENLIGHTENMENT
SAMADHI WITH WHITE LIGHT AND THE INTENSITY OF THE MUSIC AND THE KUNDALINI ENERGY
I remember back in India whilst I was living in Madras in 1989, after that time when I was meditating three hours every day and getting all the insights into Energy Enhancement meditation from experiences in my meditation from the ascended masters and then later finding the same techniques in all the ancient myths and religions.

It was after Swami Satchidananda came to me in my meditation and stayed there in white light for an hour and he did this for three days on the trot. And then this friend came in with a leaflet and said, "Hey, you know Swami Satchidananda don't you?" And there was Swami Satchidananda on the leaflet giving a feast and Dance to all the people in Madras, three days earlier.

And on the leaflet was no address, just the Name of a Dr N Mahalingam who was funding all this. So I went to the Telephone directory, but there were five pages of Mahalingams. India, one thousand million people and you want to find Dr N Mahalingam? So I turned to the guy who loaned me the Telephone Directory and he said, " I know Dr N Mahalingam, he is my best friend!" And he gave me the telephone number in Madras!!

So I telephoned the number and the answer in very high tones, perfect english accent, "This is the residence of Dr N Mahalingam, can I help you?" Apparently Dr N Mahalingam, as well as being a director of the Theosophical Society in Madras was also a sugar magnate and a billionaire. So they gave us his address and telephone no. in Coimbatore and that's how we got to see Swami Satchidananda in India. And we stayed with Swami Satchidananda for a month and went to Bombay with him as he flew out.

Well in Coimbatore we got the invite to the Ashram of a brother yogi to Swami Satchidananda, one who had been with Swami Satchidananda's guru - Swami Sivananda of Rishikesh. And this Guru was known as a music guru, also named Swami Shivananda. We went on the occasion of a Karnatic Music Concert with very good musicians. L Shankar who plays with John McLaughlin in the Group Shakti and is one of the greatest violin players in the world comes from that tradition of Karnatic Music of South India and the tradition of the music of Saint Thyagaraja who spiritualised India with his sequence of the Pancharatna Kritis, two hundred years earlier.

In the middle of the city of Coimbatore we enter into a restaurant where students of the Guru are preparing Indian Delicacies and up to the music Hall on the top floor and we sit on the floor, no seats, in the lotus posture at the feet of the music guru, Swami Sivananda - the same name as his guru! - who is sitting in a very nice chair.

The music starts and after an hour the rest of the people are moving and a little uncomfortable. But Devi and I are sitting firm, and music, very intense and beautiful Classical Indian Carnatic Music with a great lady violinist and our spines are going crack, crack, crack! with the intensity of the kundalini energy coming from the music guru. "When the energy is flowing correctly, there is no movement" - Saadi of Shiraz. And we shift into Samadhi with white light and the intensity of the music and the kundalini energy.

All great art, art which has been touched by God, whether it is Music, Movies, or Paintings have the ability to evoke Kundalini Energy through energy. And when this energy is being evoked in the presence of a Guru, the energy is intensified as the Guru adds his energy to the occasion.

Which brings me to the point..

Last night we decided to play the movie, "The Green Mile" by Frank Darrabont starring the Forrest Gump actor, Tom Hanks, for our students. Firstly because its a great movie with many spiritual teachings. But secondly because this is a movie which has been touched by God.

And as the movie was playing my body spontaneously went into Pranayama as I focused and concentrated the energy. My antahkarana opened and I was conscious of channeling the energy of the soul. Everything seems so much more intense and meaningful when this happens and it happens a lot to me. It seems that life only has meaning and significance when this energy is being channeled. Thus, when it happens I know I am on a path with heart, my Soul Path, The path of my Dharma. More, at certain points in the movie my abdomen contracted and I was able to feel the ball of white light which was fulminating there and then I released it from the appropriate chakra sometimes with waves of tears. I knew what I was doing because it always happens. Spontaneously, with no will on my part, I become a channel for the energy of the movie.

At the end I asked some participants what they had felt.

One said that it had been a too intense experience for him to talk about it.

A few days later he said he felt a fat pipe of the antahkarana wider than normal as the Kundalini energy flowed and shock of kundalini energy which made him burst into tears. The meaning of the movie had penetrated deep within him and he was aware of the experience.

Another said she had seen the movie previously but had taken it as a fantasy and had not connected to it. During our performance she had been in the movie every step of the way and had realised its essential truth.

Sometimes its difficult to put into words our intense feeling but everyone recognised the nature of the experience and everyone responded to the energy.

Only if you have been prepared to receive the energy by past life training or the removal of energy blockages on the Energy Enhancement Course can the energy be received correctly.

All the symptoms of energy blockages come up in an intense buddhafield for those who have many energy blockages and these symptoms are normally called the symptoms of Kundalini Energy. Pain, Heat, Cold, Moving, Sleep, Awe, Fear, Anger, and more.. We get these with everyone at the start of every course.

Thus the work of the critics who cannot feel the energy of Star wars or the Lord of the Rings Movies - they sleep normally and call it boring, childish, they do not know..

Yet here on the Energy Enhancement Course we are removing the blockages of pain, of movement, of fear of Anger. Preparing people to receive the vast energies of existence, of Kundalini, of Illumination, Of Enlightenment...

"Get your asses over here Now and Speed Up your process of Enlightenment on the Energy Enhancement one month course!!" - Donal Minihane
SATCHIDANAND
Kundalini Energy and Satchidanand
SATCHIDANAND, STUDENT OF SWAMI SATCHIDANANDA, IS ONE OF THE GREATEST KUNDALINI YOGIS IN THE WEST

Siva Samhită, iii, 10-19: "Now I shall tell you how easily to attain success in Yoga, by knowing which the Yogis never fail in the practice of Yoga. Only the knowledge imparted by a Competent Teacher through his lips is powerful and useful; otherwise it becomes fruitless, weak and very painful"

And this is why - by coming into the Buddhafield of Energy surrounding Energy Enhancement Satchidanand and from the Videos - obtained through many years of meditation with many enlightened masters, you obtain Shaktipat- an infusion of energy to help you get into a permanent state of meditation and the removal of Energy Blockages to help in your search for Illumination.

"To the sinful and vicious I appear to be evil. But to the good, beneficient am I" Mirza Khan, Ansari, Sufi.

"We Meditate in Pieces to make One Piece" (Peace) Satchidanand

"Meditation is a Fast for the Mind", Satchidanand

Satchidanand, Director of Energy Enhancement Synthesis of Light, is one of the Worlds leading teachers of Meditation. Student of Zen Master, Roshi, Hogen Daido Yamahata and Swami Satchidananda of Integral Yoga and student of Sivananda of Rishikesh who named him, "Yogiraj".

With 37 years experience in Yoga he has catapulted people years ahead in their meditational experience in weeks. Some 5 years, some jump 10 times further!

Satchidanand is currently writing a commentary on the Yoga Sutras of Patanjali - a 5000 years old text on Raja Yoga one of the most high methods of Enlightenment available. You can find some of the preliminary work here - Click here for the Yoga Sutras of Patanjali

<>"Jay has gone back to findhorn in Scotland to see if he can fit in somewhere and get some work so I have myself to myself and I'm looking forward to the winter this year for some reason. Strange that, must be my age. Ha ha ha

He just messaged me saying, unfortunately I won't be meeting anyone like you up here Donji.
It was very interesting for me to view the damage first hand, that a short and furious life of drug taking and selling said shit does to ones soul energy. It retreats deep inside and hides away from it all. So many damaged souls indeed.

Taking your advice and seven stepping him myself was a huge learning for me. He could sit without me for two hours and more without any discomfort. I sit with him and seven step him and he is out of the room within the hour because his body is in such pain. He can't stand the pain and gets up and leaves the room. I even tried to see if I could fall down and did not sit for over a week then asked him to sit again with me.

Even though he had been sitting all week for hours at a time, once I sat with him and seven stepped him, his body went quickly into pain and he would get up and leave the room in just fifty minutes. Deep pain inside him.

Very little pain in me at all I'm pleased to say except in that left hip a bit still. That gave me huge trouble when I was with you years ago." - Donji

I was thinking on the Nature of the Buddhafield, the transmission of the Light, the 7step process on pressuring energy blockages to leave, burning energy blockages up.

Of course, as you remove energy blockages, so you begin to vertically channel from the chakras above the head more and higher vibrations of energy. This creates the buddhafield as the horizontal bar of the cross.

<>The last 5% of energy blockages, deep dense energy blockages encrusted with negative karmic mass take time to be grounded and removed. As we remove the blockages by ourselves, using the Energy Enhancement seven step process, we build up the energy density and intensity around the blockages, so they get hot and painfull.

My dialogues with Hogen were when I asked him why, after an hour of sitting, for the last five minutes before he called time, that was the time of pain, of wanting to move from the lotus, of squirming.

He answered, "Oh, that is when I exert my power!!"

I asked him if I could test myself by sitting alone with him for a while and he agreed.

After 30 minutes of torture I moved, he stood up and walked out.

So, I knew I had to improve.

Same with Satchidananda, he was walking down a line of people answering questions and one person away from me I felt this ache in my heart.

I went back to my room and burst into tears for 30 minutes.

Later, 50 ft away from me he cocked a pretend gun and shot me. Again I burst into floods of tears - Opening my Heart!!

SATCHIDANAND MEETS SWAMI SATCHIDANANDA FOR THE FIRST TIME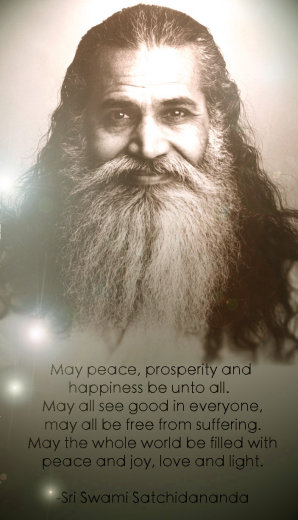 <

>So when a friend asked me if I wanted to go to London to meet Swami Satchidananda I was hesitant. But they persuaded me to go. So there I was in this big hall containing 4000 yoga teachers of the British Wheel of Yoga - Swami Satchidananda was the Honourary President of this organisation. Arriving late and there was no space for me to sit. So I went and sat on the floor in meditation posture at the front, just in front of him. And I was not impressed really by what he was talking about because I was arrogant. You can hear one of his wonderful talks here

Listen to our free MP3s of Swami Satchidananda Here!!

<>
The first time I met Swami Satchidananda was in London at a meeting of the British Wheel of Yoga of which he was the honorary President. He was talking to thousands of Yoga Teachers - I was late so I walked up and sat on the floor as there were no chairs. Satchidananda said it was time for a little meditation at the end of one of his talks about yoga, "They asked me to talk, but surely they can allow me to give a meditation too?"

<>Whoom!! he took me a hundred meters up my antahkarana in meditation. Looking down I saw myself sitting below and then he made me look up to see him, Satchidananda, above me beckoning with his hands, "Come on up!!" he said.

Anybody who can do that can't be all bad!!

<>

Later in his ashram where Devi and I stayed for 3 months, every day in meditation I went up the antahkarana and to the right into a temple where a Master, "He is like Jesus Christ" was the reply when I asked, was slowly, like slow motion video, was walking right to left in front of me behind a sacred fire. He turned to look at me and a beam of light came from his eyes into mine and went down into the center of the earth. I suppose all that took three hours over many days because when I stopped for the day, the meditation picked up from where I had left it the next day..

Over the last few months we have emailed and when you asked questions I gave good replies.. 7step Jay. Teach Kurukinti EE techniques. And all the teaching for you which came from that.

When Gita came to Iguazu for 6 weeks after 4 streaming video levels in the comfort of her own home she increased her time of sitting from 20 minutes to two hours, We did this by the focussed removal of blockages from the base chakra. The last chakra before enlightenment.

The energy blockages do not like this.

SWAMI SATCHIDANANDA THE LOTUS TEMPLE AND THE SYNTHESIS OF RELIGION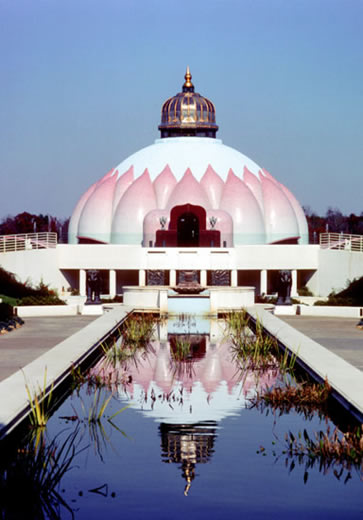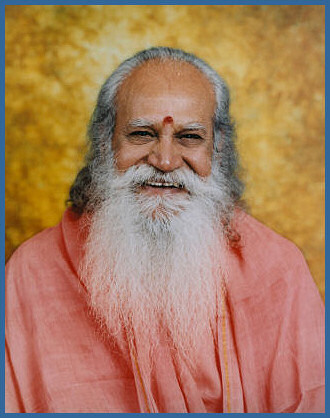 But then at the end of the talk he said lets meditate. And he chanted Om Shanthi and I found myself a hundred meters up in the air looking down at my body sitting in meditation below!!
And I looked up and way above me was Swami Satchidananda and he was moving his hands saying, "Come on Up! Come on Up!!"
So I thought it might be a good idea to learn from him.
And although I read his books now and recommend them to everyone, Integral Yoga, The Yoga Sutras of Patanjali and The Living Gita, Commentary on the Bhagavad Gita, although the information in these books are a great gift to humanity, they are poor fare in comparison to what initially attracted me to him.
And what I got in abundance every time I met him was Energy and Psychic experience. Visions, telepathy, Initiations on the Astral Plane all came to me every time I met him.
When I went to stay at the Satchidananda Ashram, 1000 acres in Virginia in America, for three months, the experiences accelerated every time I meditated. The knowledge that we cannot die, we are all connected. Satori and the lower levels of Enlightenment.
It took me a few years after these experiences with Swami Satchidananda to get fully cooked... and I am still deep in the crucible!
Bio of Swami Satchidananda - http://en.wikipedia.org/wiki/Swami_Satchidananda
SWAMI SATCHIDANANDA THE LOTUS TEMPLE AND THE SYNTHESIS OF RELIGION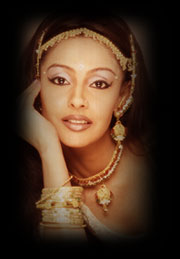 Deep rooted issues would surface and as soon as they were dealt with, even deeper issues would emerge that we would have to deal with. It was like peeling layers of an onion to go deeper and deeper into our core being to understand who we are and what kind of personality traits we have adopted, consciously and sub-consciously to deal with the issues of this world. I understood clearly how these beliefs, conditioning and past life impressions were affecting all areas of our life.
In addition, I also learned how to use the Energy Enhancement techniques to help me ground these negative blockages so they would never affect me again. Of course complete freedom can only come after a maintenance program has been followed. HONEY KALARIA - FILM STAR CELEBRITY - ENERGY ENHANCEMENT ONE MONTH COURSE IN ROSARIO, ARGENTINA - 2005
Satchidanand comes from England and was Born in the Ancient Chinese year of the DRAGON.
Originally with degrees in Physics, Mathematics and Electronics, and working in International Companies in Management, Computing, Electronics, Hardware and Software.
Starting from practising Yoga from 1967, t
hrough working and contact and exchanging Energy with many masters including Swami Satchidananda of South India and of the USA, Yogaville, Virginia and Zen Master Roshi Hogen (Master of the Tao) of Japan, Osho and Ascended Masters, he works towards the ideal of one spiritual truth on many paths using Energy Enhancement and healing.
His Sun, conjunct with Neptune, Mercury, Saturn, and Venus in the 8th house in the Draconian Soul Progressed chart in Scorpio and WITH Pluto conjunct the Moons Node gives him tremendous Power to break down World Karma through the Energy Enhancement Techniques, drive out YOUR blockages and raise your Kundalini Energy. Come and see him whilst he is still visiting this Planet!!
"Energy is Inexhaustable. Like a fire it is passed from Master to Disciple. It jumps the Gap, the Abyss. It Energises all." - Satchidanand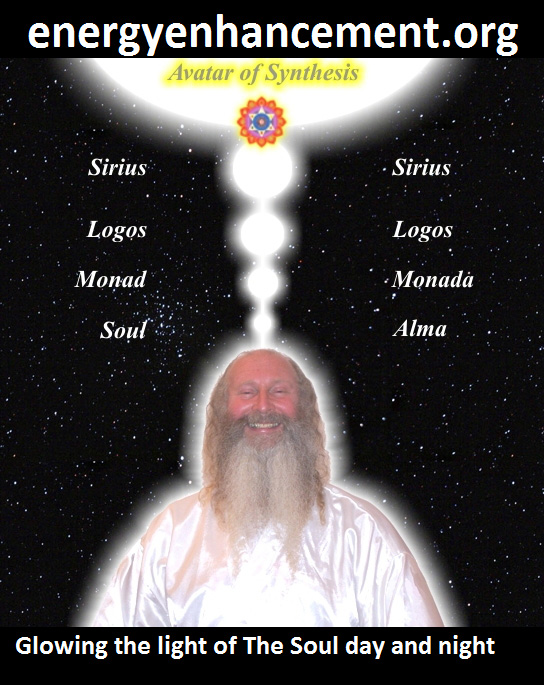 I was looking for a change and also for a way of protecting and maintaining my energy. Then I saw a poster of a lady sitting in meditation with the light of the soul shining down upon her head and somewhere inside my voice told me, "Follow this Light" and this is how I met Satchi and Devi. CARLA STUDENT 2004
STUDENT ANA VEILLA, SATCHIDANAND, AND DEVI DHYANI AT THE ENERGY ENHANCEMENT CENTER IN ARGENTINA

Olympia Panza.

Here is a Testimonial from written by Satchi from a report given him by Olympia Panza.

When I came to see Satchi at the airport for the first time I was struck by his energy but it was the second time, when he was talking to another student when meeting us off the train at Figueres that I really started to feel the Buddhafield of Energy Surrounding him



Suddenly I started yawning like the big healer guy in "The Green Mile" and then tears started from my eyes and I felt I was getting rid of a lot of Painful memories from the past.

Satchi taught us meditation and the Circulation of the Energies in order, as he said, "To improve our psychic vision" During these initiations I saw all my Energy Blockages in colour!! I saw my abdomen filled with blackness and thought back to my first periods, filled with pain, my inability to breathe properly and the problems I have with digesting food.

I saw all the brown clouds of pain filling my lumbar region and the problems with the throat chakra making me understand my problems with communication and the Peter Principle, we always do that which we most need to learn, which caused me to become a journalist and an arabian belly dancer teacher.

Satchi saw/felt them too and asked if I would like some healing because he explained that normally he liked to teach the Removal of Blockages Techniques of Energy Enhancement Level 2 and let the students heal themselves, but because I was going before he could teach that, he thought that a little band aid would be helpful because he felt that the abdominal blockages were not made in this lifetime but had come to me from my previous lifetimes.

I lay on my back and Satchi placed his hands over my abdomen and I drifted off to a place of peace. I imagined myself lying on the grass in the sunshine. I saw Satchi as an energy there too, blowing through me like the wind. In this space I was a man, and not a woman as I am in this lifetime, and very focussed and filled with anger. Many images of women relationships passed in front of me some of them pregnant and I saw that I had no respect for the women in my life. I was wounded in the right side of my belly and I was dying.

As Satchi healed my belly I felt the pain of the wound I was dying from and people watching me said that this pain was reflected in my face. Finally the pain was gone and Satchi said that was enough for now. The previous lifetime had been healed and I had been brought face to face with attitudes in a previous lifetime, anger and a lack of respect, being mirrored in this. I saw how my irritation and anger was taking me away from my infinite peace and how these attitudes were reflected back at me in my relationship with my husband.

It was interesting that the relationship chakra, the abdomen, the place I was wounded was reflecting my previous attitudes and the Karma of those previous lifetimes was being given back to me so that I would be taught never have those attitudes again. I want to learn from my mistakes.

Satchi says you only get visions if you need to learn something.

Satchi explained that the intellectual level thought that it could solve everything just like this.. "I should not get angry!!" but that the intellectual level did not have the power to make that promise because its links with the emotions were broken, blocked and faulty.

He explained that the intellectual level similarly says, "The whole world should be filled with peace." Yet for 10,000 years there have been many wars every year.

The Techniques of Energy Enhancement allow the mind to have the power to implement its decisions through the Removal of Negative Emotions. The removal of Energy Blockages, which create physical disease in the body and negative emotions in the mind.

THE POWER OF TOTAL CONTROL

KUNDALINI TANTRA AND THE TRANSMISSION OF ENERGY FROM MASTER TO DISCIPLE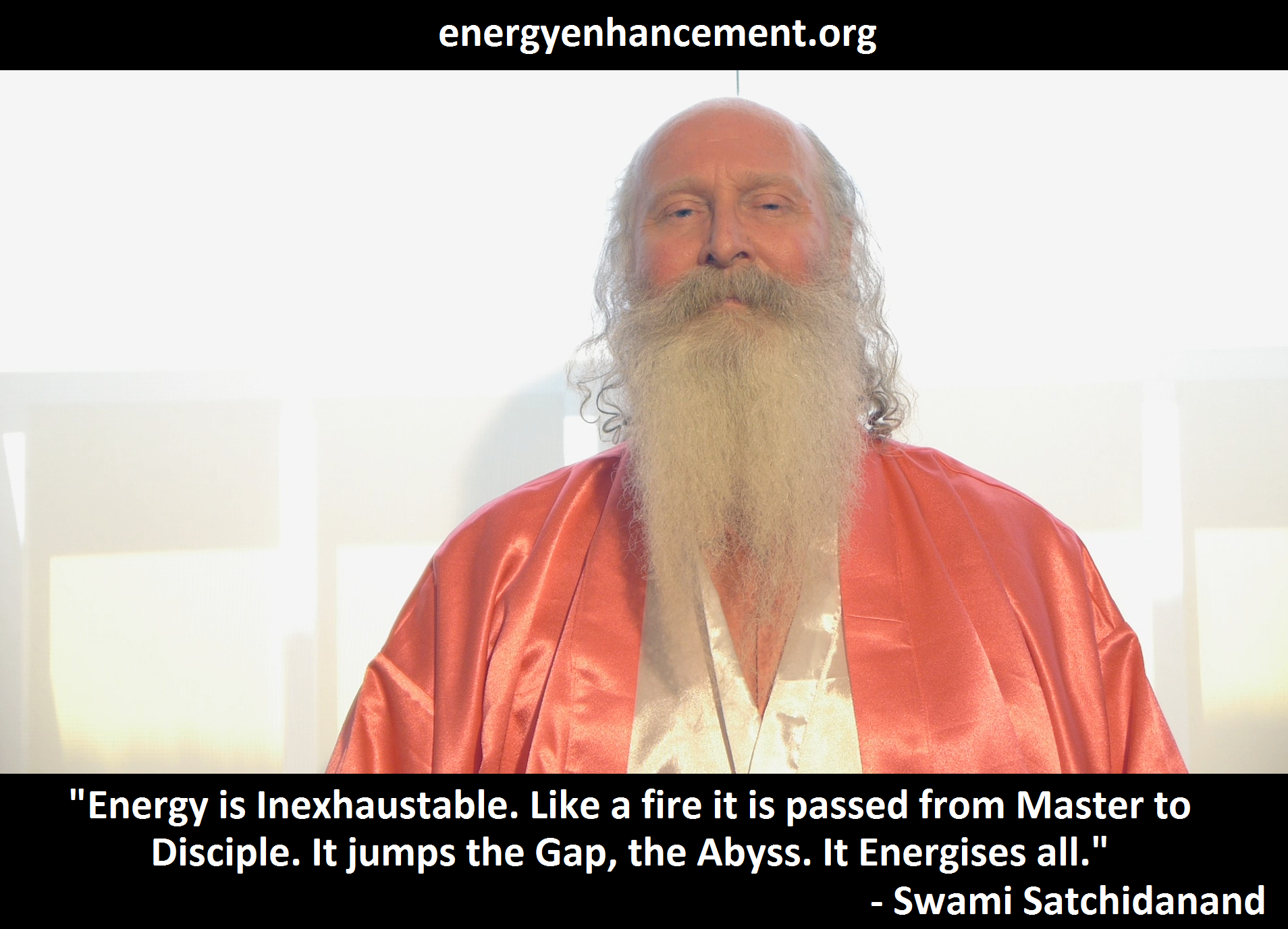 "Energy is Inexhaustable. Like a fire it is passed from Master to Disciple. It jumps the Gap, the Abyss. It Energises all." - Satchidanand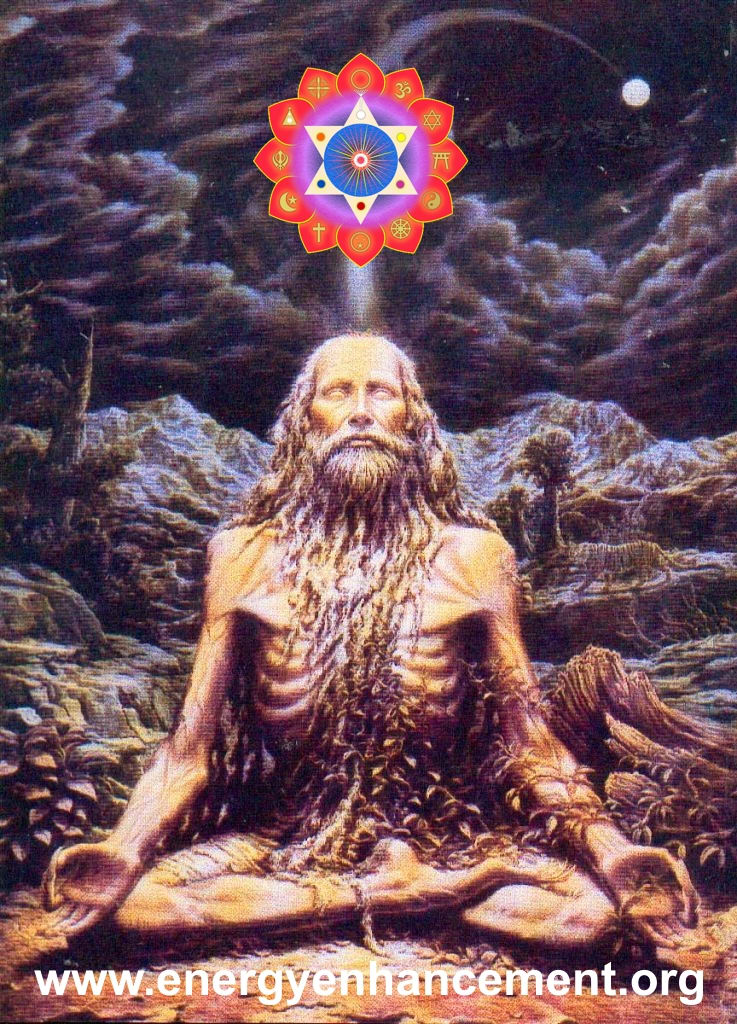 "EASY AND SMOOTH ENERGY ENHANCEMENT PUTS YOU IN CONTACT WITH KUNDALINI ENERGY WHICH SPEEDS UP THE PROCESS OF ENLIGHTENMENT AND INTELLIGENCE"

Masters... and the flowers showered, the energy of existence flows.

Satchi explained that if we had the power to heal our own blockages, we also had the power to heal the blockages of others. The power to do this comes from an integration of the body, emotions, mind and spirit created through the Core Energy Techniques of Energy Enhancement within the Energy Enhancement Buddhafield.

Satchi explained that the higher levels of Energy which create the Energy Enhancement Buddhafield and the Energy momentum to heal the students and raise their Energy Levels so that they can do likewise came from His connection with his teachers, Zen Master Hogen from Japan, Swami Satchidananda from Yogaville in the USA but previously a disciple, a Yogiraj, of Swami Sivananda of Rishikesh.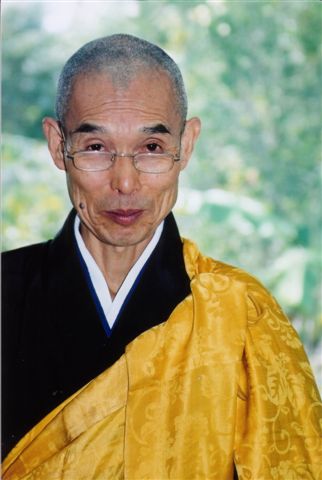 There is a transmission of Energy from Master to Disciple which occurs in silence. The preparation for this is the student's responsibility but the Energy always finds its place. It is the Energy of Initiation, which confirms the student in his enlightenment, but before this Initiation, "you need to be there before you can stay there."

Indeed, many people go searching for Integration and Enlightenment from technique to technique and teacher to teacher whereas a true student can learn anywhere. We need to increase that studentness within ourselves. We need to learn to be a true student. The ability to learn. The ability to ask. The ability to receive.

One lack of respect for the teachings. One negative word, ONE BLOCKAGE, and heaven and earth are set infinitely apart. One negative word can destroy the silence of a moment.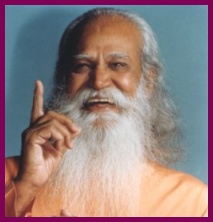 Swami Satchidananda talked of the time when Swami Sivananda died and of the Energy Initiation, which came to him at that time even though he was in Celon and Sivananda was dying in Rishikesh. He felt that some of Sivananda's fire had been given to him at that time.

Each Spiritual Master is a gift from existence, working in his own personal individual way to express his gift, his way, his energy channelled from the universe itself. They are individuals with strong personalities, "Personages!!" unselfishly aiming their lives at the benefit of humanity, the world and the Universe.

Even the intellect gets confused because the intelligent energy of existence, above the intellect, chit shakti, is the guiding force and initiator. Each spiritual master is as different from the others as a rose is different from a lily.

Just smell the perfume. Are they not the flowers of the Universe itself?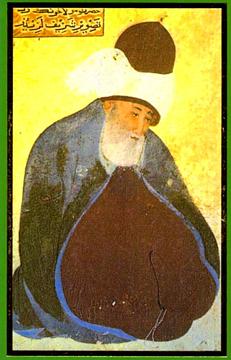 As Jallaluddin Rumi said around 1200AD, "Take what is in my hand!


If you have lost heart in the Path of Love
Flee to me without delay
I am a fortress; invincible - Rumi

Satchi explained that after working with Zen Master Hogen and Swami Satchidananda for many years, these energy initiations had come to him also.

SRI YOGENDRA TEACHER OF SATCHIDANAND

Satchi had the last and his only interview with Sri Yogendra of Bombay. Sri Yogendra died that same night saying that at the age of 96, it was difficult for him to hold in his energy. And this from a man who in his prime they used to put in darkened rooms where people used to go to see the prana, bioenergy, rushing blue over the surface of his body.

In the interview, Satchi said he could only sit at the masters feet and say nothing.

Yogendra glanced at him and he was drawn to sit. Rooted to the spot. Yogendra talked of the time he was in New York, healing the children of millionaires. It was there in the 1930s where he gained the money to build his ashram in Bombay, "They used to appreciate me there and gave me a black stallion to ride around on in Central park."
Satchi heard him say at the end of the interview that the people of England had good hearts, and this from a Master who in his early years had had the reputation of beating up students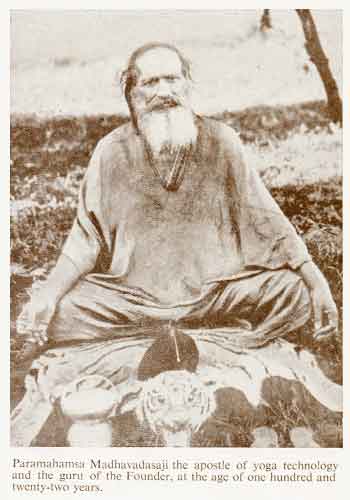 who took liberties, showed a lack of respect!! He knew that by these words Shri Yogendra had judged his heart and found him worthy...


And then afterwards the energy.. Sent to him by Yogendra, which he was given during the interview. WHOOM! WHOOM! Up and Down. Down and Up. From Heaven to Earth and Earth to Heaven. ENERGY!! with great noise for 24 hours!!
Usually gurus are given the energy of Transmission by their Masters and here is the Master of Shri Yogendra, Paramahamsa Madhavadasaji at the age of 122 years.
After that last interview with Shri Yogendra the great Master died the day after. Apparently he was talking to his son, Shri Jayadeva, the present head of the ashram in Bombay, and he said that it was getting difficult for him to hold onto his energy, it was time for him to move on to the other plane, he was going.
Sri Yogendra was born on 18th November 1897. When his met Guru Pujya Shri Paramahamsa Madhavadasaji, a 119-year-old yogi from Bengal, he was still in college. The meeting with Paramahamsa Madhavadasaji made Yogendra a devoted believer of Yoga. He joined Paramahamsa Madhavadasaji's ashram in Malsar city of Gujrat and started studying Yoga sincerely. He was a non-conformist and a very close bond developed between the Master and the student. The Guru taught him many things by direct experience. After completing his training, he decided to leave the ashram, in order to propagate the benefits of Yoga amongst the masses. Thus Shri Yogendra became known as the Father of Modern Yoga Renaissance. A firm believer of yoga, Sri Yogendra founded the institute to promote the science of Yoga throughout the world. He was also credited with the revival of the classical yoga ideals. He was also one of the teachers of Theos Bernard, another of Satchidanand's teachers.

Shri Yogendra was also a brilliant poet. An influential person from Mumbai, Mr. Masani, once came across is poetry. Impressed with Shri Yogendra, he invited him to his home in Versova, Mumbai. Mr. Masani offered him his own house as an ashram. This laid the foundation of The Yoga Institute of Mumbai. The Yoga Institute one of the oldest organized Yoga enters in the world. The Yoga Institute of Mumbai is a non-profit organization. It aims at helping people in physical, moral and psychic development, with yoga as an aid. Shri Yogendra left the world in 1989, passing on his legacy to his son, Dr. Jayadev.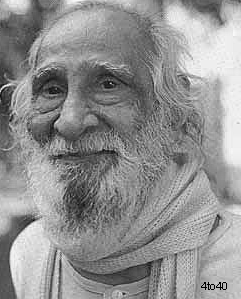 In 1918, Shri Yogendra established the Yoga Institute at Versova, Mumbai. A year later, he went to USA where he founded one more Yoga Institute in New York. The following year, his ailing father summoned Shri Yogendra back to India. He did the most unusual thing for a yogi - he got married to Sitadevi. Come to think of it, he was following the footsteps of ancient seers like Vasishta and Yagnavalkya. His wife, Sitadevi was introduced to yoga soon after her marriage in 1927. After two years of rigorous study, she became the Secretary of the Institute, and later, in charge of the Ladies' section. She contributed articles to the Journal of Yoga and also authored a book entitled 'Yoga Simplified for Women'. This book is ground breaking because it is the first authoritative book on yoga for women written by a woman. It paved the way for women to practise yoga, something that was prohibited until then.

Sitadevi faced immense criticism not only because she was a woman doing yoga, but also because she was a wife of a yogi. This yogi couple was challenging old traditions with their novel ideas. For instance, until then, yoga was confined only to yogis who practised it in the forests. But Shri Yogendraji made it accessible to all. No longer was it an exclusive domain of a Sanyasi.

Shri Yogendraji believed that yoga is the art of living. He wanted the common man to be able to follow it. So, he developed the breathing rhythm that accompany yogic postures and simplified yoga kriyas without diminishing their benefits. He wanted humanity to give as much importance to happiness and peace of mind as they did to material comforts. Yoga shows us how to find a balance between both and enrich our lives.

Shri Yogendraji propounded the virtues of yoga, especially its holistic approach that explored the body-mind connection. He told his students that all those who have the urge to study yoga must come with an open mind. Only then can it change their lives.

Shri Yogendraji passed way in the year 1989. But when he was in his early fifties, he handed over his legacy to his son Dr. Jayadev.
Satchidanand: I remember seeing a photograph of Jayadev floating a few feet in the air, horizontal, arms crossed over his chest. I asked him, "what is that?" He said, "Oh that's a trick!" So I said, "What is the trick then?" and he said, "Well, all you do is lie down on the ground, put your arms over your chest and then concentrate your Prana inside. Then you float off. Its a Trick!!"
Together with his wife Hansaji, Dr. Jayadev has introduced several group learning programmes that generate self-awareness. Indeed, they are a unique couple, united in their way of thinking and in their dedication to yoga. Today, Dr Jayadev (PhD Philosophy, University of Bombay) is the Head of the Institute, an editor as well as a teacher. His main concern is the teaching of classical yoga ideals, its historic context and its possibilities in modern life. Hansaji has a huge fan following. After all, she is the charismatic yoga expert of the popular television series 'Yoga for Better Living'.

The couple has made yoga simple, meaningful yet experimental. It is a way of life for them. Unlike many teachers, who provide a lopsided view of yoga by over-emphasising either the physical aspects or the relaxation techniques, Dr. Jayadev and Hansaji have developed a conceptual framework that is really outstanding. First introduced by Dr. Jayadeva, Bhavas play a very important role on the path of Yoga. Regular and repeated practice of these techniques slowly enhances the accompanying Bhava into one's personality. Bhavas literally translated, the word 'Bhava' stands for a feeling or attitude. In context of Yogic studies, Bhava indicates an accompanying attitude for a given technique or concept. All meditative asanas belong to this Bhava. In Yogic practices, there are four basic elements that one needs to understand in yoga: Dharma (sense of duty), Jnana (awareness), Vairagya (objectivity) and Aishwarya (attainment):

Dharma: Unlike the commonly believed connotation of 'religion', the word Dharma means "Duty" - your Soul Path!! At every point in life, one needs to understand what one's duty is in that given situation, prioritise the tasks and then move ahead. It is believed that one who is always on the path of Dharma, is saved from all sorts of pains and sufferings, etc. In fact, Yoga even outlines a hierarchy of duties, one's first duty is to self, then family and friends, place of work, society and finally, humanity in general. Often we tend to neglect this hierarchy, for example over-working without eating in time or eating wrong food, not resting sufficiently, or indulging into social work without looking after the family, etc. Neglecting this hierarchy, leads to several conflicts and problems at the intra and inter-personal level.

Jnana: In Yoga, Jnana refers to "Awareness and Knowledge". According to ancient Indian philosophy, all that one needs to know and understand for a meaningful life is actually present within. However, Maya or illusion keeps pulling us into the external world. We keep busy in the world outside looking for a purpose, some meaning. This leaves us confused and frustrated. Jnana in Yoga begins with awareness about self, at all levels – physical, mental, emotional and spiritual. The components of this Bhava are concentration, co-ordination, training of senses, breath awareness and control, balance, etc. Asanas involving upward and sideward stretches, asanas for extremities of the body and pranayamas belong to Jnana Bhava.

Vairagya: Commonly understood as renunciation, this Bhava actually refers to detachment. For a householder, fulfilling his duties to family is very important and renunciation doesn't necessarily take one to detachment. Vairagya actually leads a householder to a state of being 'in the world but not of the world'. The components of this Bhava are humility, objectivity, reducing the ego, 'let-go' attitude, surrender, etc. All the relaxation asanas, forward bending asanas, head-low postures and asanas involving twist of the spinal cord have been classified under Vairagya.

Aiswarya: When one is truly on the path of the first three Bhavas, viz Dharma, Jnana and Vairagya, the feeling of achievement, satisfaction, the knowledge yet being humble refers to as the Bhava of Aiswarya. All this adds great of confidence in one's personality. In fact, the confidence that one may experience without the first three Bhavas, when analysed carefully, is usually a superficial one which one puts up only as a show-off for others. This Bhava is difficult to understand theoretically, but is easier to experience through perseverance and faith. The components of Aiswarya are confidence, self-reliance, sense of achievement, etc. The Kriyas and all asanas involving backward bending of the spine belong to this bhava.

At the Yoga Institute, Santa Cruz, Mumbai, yoga is taught in such a way that the asanas are not mere mechanical exercises, but means to achieve higher mental states. The couple believes that though yoga sets high goals, they are attainable.

OSHO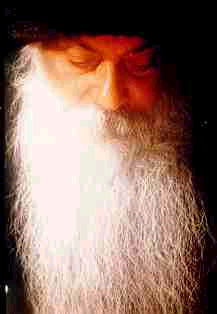 Satchi attended his only and The last Satsang with OSHO on January 16th 1990.

It is very difficult to get to see genuine Gurus. My one and only chance to see Osho was being stopped by a guard at the Gate. He said I had a ticket so I could go in, but Devi did not, so she could not go in!! So we said where are the tickets but the place was closed - therefore no tickets. So I stood in front of him and stared at him. Soon the sweat was dripping down his face. He was really grateful to be relieved of duty by another guard. As soon as he went, the guard said, "You can both go in!!"

During the Satsang, Satchi had the experience of seeing Osho's aura. Satchi's mind just stopped, during the satsang when Nivedano hit the drum. As it stopped he saw the physical aura of Osho, Yellow, Black and horrible just one inch away from his skin. I suppose this is my vision of the poison which killed him, Satchi said.

But then the spiritual aura came out, white and filled with light up to 10 feet away from Osho and then Whoof!! It spread out over the whole of the Buddha hall and filled it with white light.

Satchi said he just sat there, tears falling down his face for what seemed forever.

Osho died 2 days later.

Father Bede Griffiths

http://en.wikipedia.org/wiki/Bede_Griffiths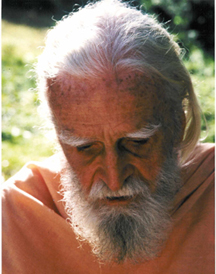 And then at the "Satchidananda" Ashram of the Bendictine Father Bede Griffiths on the banks of the River Cauvery in Tamil Nadu in Southern India. More energy phenomena. Father Augustine was giving mass and as usual Satchidanand, not a Catholic, with a Ho Hum lack of respect was there.

As Augustine raised the Chalice to heaven, Satchidanand saw a ray of lightning hit the chalice, bounce off and deflect into his heart center. This had the effect of making him burst into tears.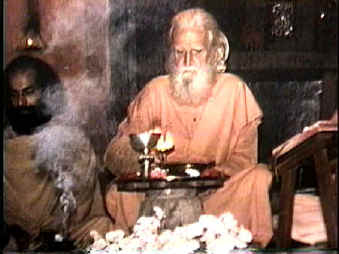 Father Bede, a famous monk who wrote many books exemplified the urge of the Benedicines to Ecuminise, to explore the Energies of the Hindu Religion, where he took Sannyas, taught from the Bible, Upanishads and the Gita, "its all in the explanation!" had his first heart attack 2 days later at the age of 96 and died 3 months later.

Swami Satchidananda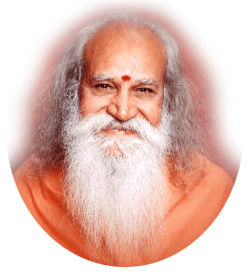 And then 2 days before Satchi's Master, Swami Satchidananda, died at the untimely age of 89, Satchi felt the transmission of Energy from his Master. Filled with white light for 3 days in a row, in the middle of the night for hours, unable to sleep.

Masters get given energy on the death of other Masters. Masters get given and store up energy, the energy of enlightenment, the energy of transmission, the high level atomic energy given by the scepter of Initiation by Sanat Kumara.

They store energy all their lives to do their work and to give to other people all of their lives. Upon their death, that energy needs to pass onto their successors. And that Energy transmission is what helps to create the next generation of Masters.

Swami Satchidananda said the same thing happened to him when his Master, Swami Sivananda Died.

http://en.wikipedia.org/wiki/Sivananda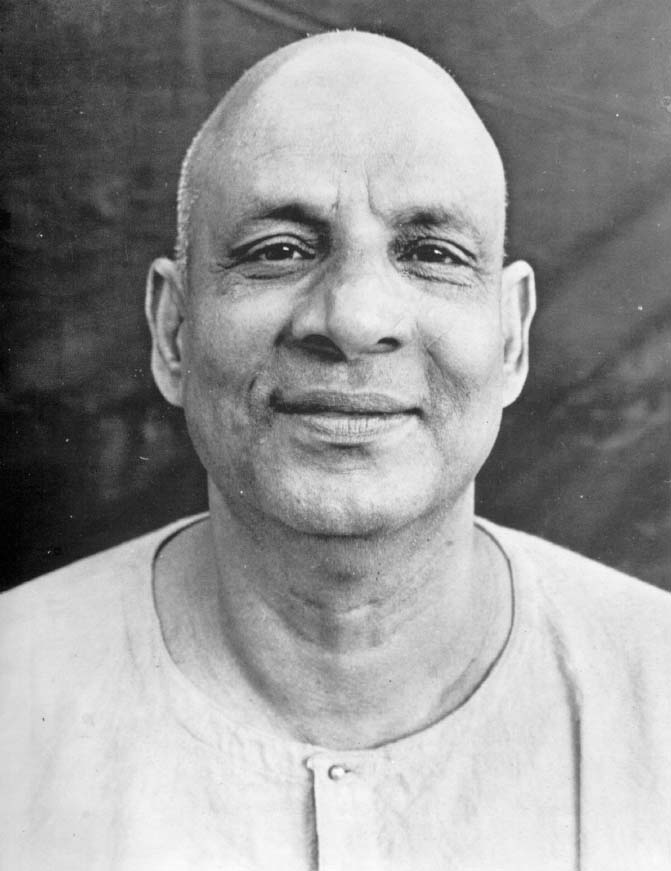 Satchidananda was in Celon at the time and the Dying Sivananda was in the Himalayas, but the energy still passed to him.

Masters take no heed of which religion they are born into. They become channels for the light despite, or rather because of, the general low energy level of the world and its corruption and mixedness. It is their job to raise the energy of their students and of the world in the few short days before they leave this planet. To leave it a better place than when they came.

As I leave after a couple of days in the company of Devi Dhyani and Satchidanand I look forward to my future training with them Learning Energy Enhancement Levels One, The Connection with Energy!! Energy Enhancement Level Two, The removal of Blockages and Energy Enhancement Level Three, the Mastery of Relationships and the Psychic Sexual Energy Connection, this August. OLYMPIA PANZA 2004


mailto:sol@energyenhancement.org


BECOME AN ENERGY ENHANCEMENT STUDENT

Fortunately, all you really need to do is become an Energy Enhancement student and follow our student program, either on the Online Course, Video Course, or on Energy Enhancement Courses in the Energy Enhancement Buddhafield with Satchidanand and Devi Dhyani.

Once you have enrolled you will be taught a complete holistic life management system that takes you through all the various and important stages of healing and enlightenment.

THOMAS BLAIRS REPORT JULY 9TH 2010

I have been to see Satchi & Devi almost once a year since 2005, and I have to say, that I have never been let down. Every time they greet me at the airport I am received in an atmosphere of great warmth, positivity and generosity, into which I soon relax and know that it's safe to be me with all my "luggage". In June 2010 I recently went on a 6 week course they were holding in India.

In the weeks I spent with them it was clear that the blockages I was removing with their help, were increasing the amount of energy flowing through me during meditation. I have never been one to naturally take to meditating, but with these new experiences of Samadhi (sam – with, adhi – light), it was certainly making it possible for me to sit for much longer periods.

I must concede, that on more than one occasion I started to object and complain about what we were doing, and the methods employed to transmute the blockages in my being. Satchi & Devi would patiently wait for me to see that the person complaining was not the real me, it was not the soul infused personality that I really am, but rather the voice of the blockages that did not want to go. There are different types of blockages, and of course, the easy ones are the first to go, but I was now experiencing some really tough ones. They can certainly be very cunning these blockages, and its thanks to the experience and energy of Satchi & Devi that I was able to continue on my way to overcome some really strong blockages.

My experiences of Samadhi: The first time I experienced anything other than a calm mind in meditation was actually the very first course I attended with Satchi & Devi in Spain. The experience of energy surging through my body was first felt in my 1st and 2nd chakras. It was like having champagne bubbling away in my lower abdomen. Before I talk about my experience here in India, I think it would be useful to describe briefly and partly a technique used to commence the flow of energy and so the entry into Samadhi. It's to do with using the mind to visualise chakras above the head and below the base chakra to infinity. For me, the concept of infinity and trying to imagine this distance above my head, kind of triggered a bypass switch in my mind, and all of a sudden my mind was quite literally replaced by a surge of electricity and light – Samadhi.

"If the Map is Correct, Experiences Follow" - Satchidanand

This time here in India I was experiencing different levels of Samadhi. During meditation I notice the attainment of a constant flow of energy through my being which gets more and more intense, and rises further and further up my body, the higher I go up the chakras above my head to an inconceivably bright and intense sun. Quite often my breathing slows or even stops a while at the head of an in-breath as my head feels infused with light. My body feels like it is being purified, and in fact it is, as light is being shone through me. I always finish the meditation feeling more positive about my life and the world around me and a feeling that really everything is ok.

Over and above this, I receive what I would describe as bolts of light lasting between 2-5 seconds.

During these brief moments, I am no longer a body with senses or even a sense of weighing or being anything, and am unable to think.

"In the Buddhafield we find we can Move On More Quickly!" - Satchidanand

It's my experience that the body is like a resistor in an electronic circuit. The more blockages we have, the greater the resistance to the light. By removing a significant number of blockages, I have reduced the resistance of my gross and subtle body, and am now able to sit in Samadhi with ease. And of course, the more light I can sit in, the more blockages I can remove - now that's what I call spiritual progress!

Thomas Blair

ENERGY ENHANCEMENT COURSES
Olympia Panza 2004
When I came to see Satchi at the airport for the first time I was struck by his energy but it was the second time, when he was talking to another student when meeting us off the train at Figueres that I really started to feel the Buddhafield of Energy Surrounding him. Suddenly I started yawning like the big healer guy in "The Green Mile" and then tears started from my eyes and I felt I was getting rid of a lot of Painful memories from the past. Olympia Panza 2004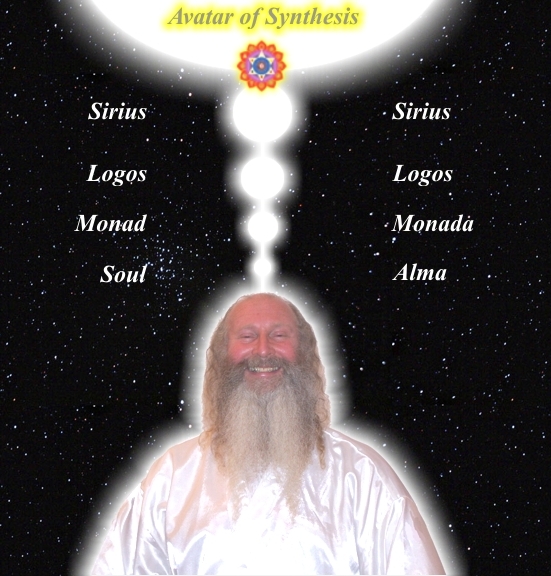 THE MEDITATION ENERGY ENHANCEMENT SEVEN STEP PROCESS OF LEVEL TWO IS THE ONLY PROCESS ON ANY PATH WHICH TEACHES HOW TO TOTALLY REMOVE THE NEGATIVE ENERGY BLOCKAGES OF THE EGO!!

"All of our students report on their personal success in eliminating their own Energy Blockages by themselves"

"The Technique of the Energy Enhancement Seven Step Process is the only Enlightenment process outside of expensive Scientology which can dissolve Energy Blockages. Without it Buddhism, Hinduism, Ramana Maharshism, Ekhard Tollism, Sri Niscardattaism, any other Enlightenment process depends on the Master to remove the energy blockages.

In Energy Enhancement, we help but we give full instructions to our students on how to Eliminate the Energy Blockages of the Angry, Painful, Selfish, Competitive, Fearful, Desire filled Ego and All of our Students report on their Personal Success in Eliminating their own Energy Blockages by Themselves.

The rate of evolution of humanity needs to increase. The old ways of the Master doing all the work of removing the energy blockages of the ego are now too slow. The recommendation is for students to serve their Masters for at least 12 years. Many have been there for 20 years with no appreciable movement forwards. The new technique of The Energy Enhancement Seven Step process can now augment the processes of every Enlightened Master and thus Speed Up!! the Process of Enlightenment Worldwide - Satchidanand Bio"

"NOW IS THE OPPORTUNITY FOR FULFILLMENT AND NEW BEGINNINGS FOR THE WORLD"

STUDENTS EXPERIENCES WITH SATCHIDANAND

<

>It reminds me of Nuclear Physicist, Thomas Fluellen, PHD in Spain, we visited the Alhambra at Granada together and he stared at me with wide eyes because of what happened the previous day but also on how we got into the Alhambra - Apparently we should have bought tickets the previous day and there were none left!! I mean how could we, we had just arrived by car. But luckily - and to become enlightened you have to be lucky - a couple were there to sell us their tickets as they couldn't go that day!!

The day before we were sitting and I was teaching meditation but I said, "I feel some great negative energy here. Has anyone close to you died?"

And Thomas told me about his son, living in a bad location in Los Angeles had been shot six months ago. So, I sent his ghost up to heaven and Thomas said he felt better.

Again I said, "I feel some great negative energy here. Has anyone else close to you died?"

And Thomas told me about his daughter, living in a bad location in Los Angeles had been shot one year ago. So, I sent her ghost up to heaven and Thomas said he felt better.

No wonder Thomas had been feeling bad. Doc Flu was feelin' Blue! He had been really depressed as they love you, want to be with you, but need to vampirise your energy to stay with you.

THOMAS FLUELLEN AT THE SUFI ALHAMBRA FOUNTAIN WITH THE SPOUT SYMBOLIZING THE ENERGY OF KUNDALINI FLOWING FROM THE CENTER OF THE EARTH OUT OF THE ANTAHKARANA.

Thomas's knees had been destroyed playing football. They were painful. He replaced the knees with stainless steel implants. They were still painful. We - Energy Enhancement Devi Dhyani - removed the pain blockages for him..

Also, today I was teaching Meditation to a 65 Year old Reiki Master whose husband had died last year. She had had an operation on the Liver to try to find the problem of pain there, and in other parts of her body.

The problem obviously was that of Energy Blockages. She was a little suspicious of me at first which is probably sensible even though I had been recommended by a friend.

<>As we talked she got on the same wavelength and she started to trust me so that when it Came to the initiation, at the end of the initiation when we practise the Meditation I was given knowledge of her blockages as I was automatically drawn to them. And I healed them, dissolved and removed them, resurrected them because these were high and difficult blockages, one by one.


I told her what happened with Arwen Evenstar (Search for her student report - google, energyenhancement.org Arwen), our 21 year old student in who stayed with us for six months in Crete.

How I healed her painful menstruations where she had turned white with pain every month for 6 years, as I removed three tough blockages in her abdomen in our first meditation together - PAIN GONE!!

After totally failing at relationships, because of these Abdominal blockages sabotaging her relationship energy connections prior to the blockage removal, and turning through despair into a lesbian, Arwen finally got married to a man last year. Devi Dhyani and I were invited to the wedding!!

<> The other condition for passing the Initiation of the Mastery of Relationships is that you reject all people and groups who are at the wrong evolutionary level for you as these types of relationships unless altruistic and for the purpose of being taught, can never persist.

The square peg in the round hole is a very painful place to be. "Its the fish which John West rejects which makes John West the best" - Advert for John West Salmon. As you choose only the best people, the people at greater or similar evolutionary level to your own to be with, so your life will blossom and succeed, but you have to remove the External blockages first.

If you don't remove the relationship blockages you will end up like the guy searching for the perfect woman. When asked what happened he said he had found her 20 years before, "But she was searching for the perfect man"




Usually you must choose to be with an enlightened Master to be with for a while, in order to pass the Mastery of Relationships and then successfully take the Third Initiation of Enlightenment - Soul Fusion, and higher Initiations to become a Jedi Master, a Merlin, an Avatar, within one lifetime.

To become enlightened at all, an Enlightened Master is necessary.