Encountering Inner Knowing
- ENERGY ENHANCEMENT STUDENT REPORT BY PURUSHOTTAMANANDA
AT IGUAZU FALLS - 16th July 2011
"Bit stuck at the moment so going to re-watch level 1 and 2 videos for an energy boost. Also am slimming down my everyday routine, because the other courses I used a while ago don't seem to be as powerful as your techniques, so am going to drop them from my routine and use all of the EE ones I can" "R" 2011
GET YOUR ENERGY ENHANCEMENT INITIATIONS BY VIDEO EITHER STREAMING VIDEO OR LIVE
COME FOR AN ENERGY ENHANCEMENT LIVE COURSE!!
PURUSHOTTAMANANDA STUDENT REPORT -
MY PATH UP TILL NOW
<>My path in this journey is to discover the whys of life and to discover this I have to be aware of the essential teachings of an enlightened Master.
<>
My experiences with my first teacher, Dave Oshana in Finland - who was also the Master of "J", another student of Satchidanand's were somewhat similar to being put in whirlpool of energy being sucked out all the negativity possible in a very short amount of time. I am grateful for the experiences I had in his presence.

Dave Oshana's approach is experience first and then understand, whereas Swami Satchidanand's EE course is experience and understand at the same time.

As I became more aware of the presence inside of me as awareness, the energy build up with such intensity that the exterior reality seemed illusory to the point where I only saw energy around me. Coupled with that was the actual experience of being washed completely from head to toe by a pure white light energy. This energy seemed to come from outside of me, but there was no way for me to know it. In fact, the whole process seemed alien to me mainly I think because I did not have the correct understanding of what was going on. Dave actually told this several times to me, but I was so overwhelmed by physical pain, emotional pain, manic and depressive emotions and generally a massive upheaval of energetic openings, that it was simply too much for me to bear. My understanding now is that I could not bear it because I had too much darkness inside.

On the other hand, the central and simple concept to the EE course of Energy blockages is not only very smart but downright to the truth. The knowledge that my ego is just a series of energy blockages that have to be removed one by one is very soothing to the soul for the simple reason that when any emotional upheaval comes out (And these are just the symptoms of the blockages) the part of you which is enlightened understands that the obstacles in the way to enlightenment can be overcome with the ease of the doctor's scalpel which symbolizes the presence of the enlightened one.

I guess what I am trying to say is that knowledge can be helpful and is helpful along the spiritual path, and it is something central I believe to the teaching in the EE course. I don't know many Enlightened teachers, but what I can say with my own experience is that whatever happens around an Enlightened being is what is supposed to happen, but since one is constantly evolving, one can always learn even after enlightenment. (Something I learned in the Energy Enhancement Course).

The main differences between these teachings that I have mentioned is that Energy Enhancement has so much more understanding within its syllabus that it is of no surprise that I just kept thinking to myself when comparing these two teachers that Swami Satchidanand is not just a teacher, but a teacher of teachers, and I had not understood that before I came to the course, but only after being in his presence.

Soothing is the word I would use to describe the EE Course, neither slow nor fast, neither hard or gentle, just what you need, in other words, just perfect.

The Energy Enhancement Course is for everyone, as is Dave's teaching, but the truth is with Energy Enhancement it is so easy to become your real self. It is never too much and it is never too little, just the right amount, and I think it is because of all these ancient techniques that are so effective and help people to learn and grow in a safe environment. This is the best aspect of Energy Enhancement as far as I am concerned.
<>
While entering into the stream of energy during the EE course one gets the feeling that nothing is happening at first, but it is just the beginning, then as the intensity of the energy increases, the adjustment period to it is right in the moment it happens, mostly because you just get rid of so much negativity when there is an increase in the intensity of the energy, and thus you are more open and able to take more of it. These small installments of energy are done by the Master, but also by oneself, because it is the person after all that is traversing the path.

So it was easier for me to take the small installments given to me by the compassion of my new Master's awareness. It's similar to a water hose that has an automatic adjustment level of water that comes out of it, so as to not let the water overflow. And as the water washes out all negativity one begins to open up to a whole new world of possibilities very easily. I believe this is what the Energy Enhancement course is for, to open up all possibilities and make it easy along the way, increasing the chances of people such as myself, who come out just right out of the street to experience these things with more ease.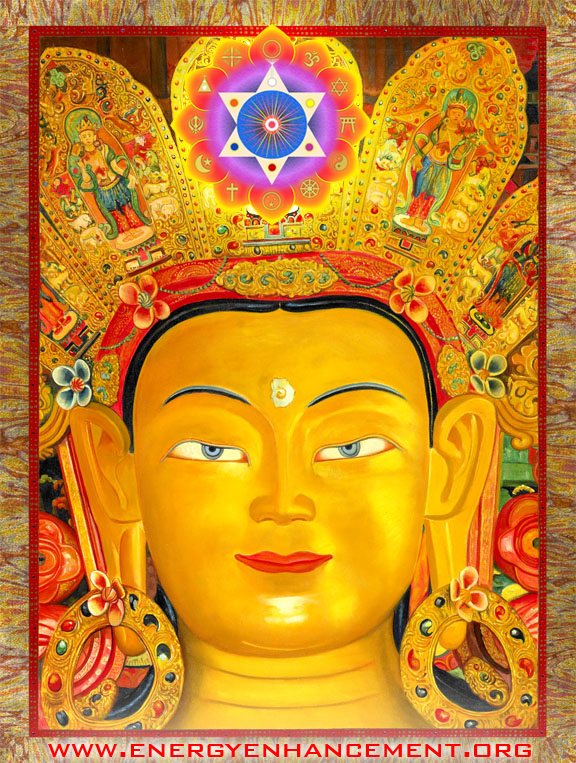 ME, UP TILL NOW
I haven't done many things in my life from start to finish, mostly because I was just looking and trying to find something in which I could work proudly I guess, but always with the knowledge that could be of somewhat of a help for someone. I have been trying to do this many times without success.
My family which I love dearly thought that I had not found my passion in life, and I always thought this to be true. Well, for the first time in my life I found a great passion that coincidently for some reason corresponds to some degree with a passion of my Master Swami Satchidanand.
We both deeply enjoy empathic movies, movies that have a message that can transmit something. Now I was not totally aware of this fact when I made this short film, but I have always thought and known that by doing something you really like, somehow it can become a help or an aid to someone in his or hers journey.
This is why I made a short film from start to finish and decided not to sell it, but to let people see it freely. I thank Swami Satchidanand for the opportunity he is giving to me to share this piece of work with all of you who are in the path just as I am. It's not every day that one gets a chance like this, and yet in a way, my life is becoming more and more like miracle.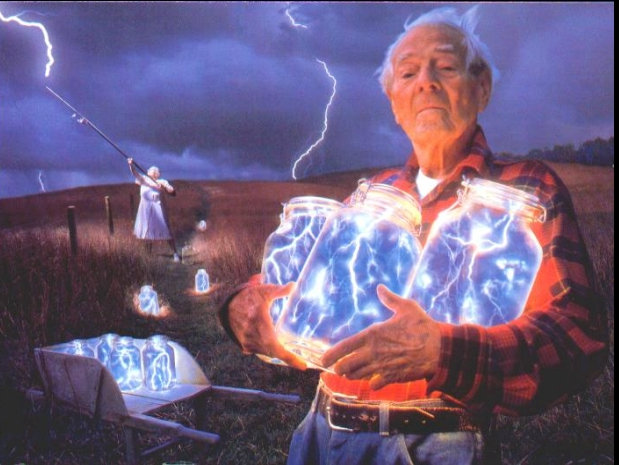 STORING KUNDALINI LIGHTNING - THE HOLY SPIRIT
1ST AND 2ND DAY IN THE ENERGY ENHANCEMENT COURSE.

The first time you arrive in a place, it's a little scary, but everything is new, hence your intuition takes over to help you discover this new place. My first reaction when arriving at Foz do Iguacu for my <>Energy Enhancement Course was like this, it was like I wanted to run away just when I had arrived because I was a little scared. Knowledge of my past just started to spring up and invade my awareness: "This is wrong, I said to myself" Not knowing at the moment that my intuition was in fact leading me to discover, that this was actually the right place to be in and eventually my process, just as anyone who happens to arrive at the presence of this great Master called Swami Satchidanand, is just perfect.

Initially I was unaware that something had started to happen inside of me, it probably had started way before I arrived in Brazil, but I just became aware of it the first day of my course. It was in reality an encounter with an inner knowing that was and is beyond abstract knowledge and therefore defies explanation. This inner knowing was beginning to signal me for the first time in many years, just telling me to let go of the false sense of self and delve deep in my being.

(We always feel our students perhaps two months in advance of the course, and indeed we do much of the work of cleaning prior to the course - Satchidanand)

To me, after only two days it has become obvious that something incredible is happening inside, at first it became known as a slight awareness of something radically different from normal waking consciousness, but then it began to get really interesting. To the point where I no longer see myself as being what I use to be when I arrived, is in fact the real matter that I am trying to convey. This is why I discovered that inner knowing in this way is really about trust. Forever trust in who you are, like that Metallica song, trust in the process, trust in your own being, trust in your real self.

There is something incredibly honest about Swami Satchidanand, something that is wrong to the ego, I mean we are just not talking about enlightenment, we are talking about the end of the journey, and the beginning of real purpose of life.

It is that purpose what is being discussed when inner knowing happens inside oneself.

(We always feel our students perhaps two months in advance of the course, and indeed we do much of the work of cleaning prior to the course - Satchidanand)

Inner knowing is a result of energy experience, and that is exactly what is going on in this place where this incredible person resides. It is so subtle that one almost feels like nothing is going on, but yet something big is happening. An expansion is taking place inside of me at this moment and I am in total awe. Inspired by Swami Satchidanand's words of comfort and realness I feel like I am in the womb of the universe and I am just starting to discover that, right now it is merely an intuition and as light awareness but can become a real tangible experience.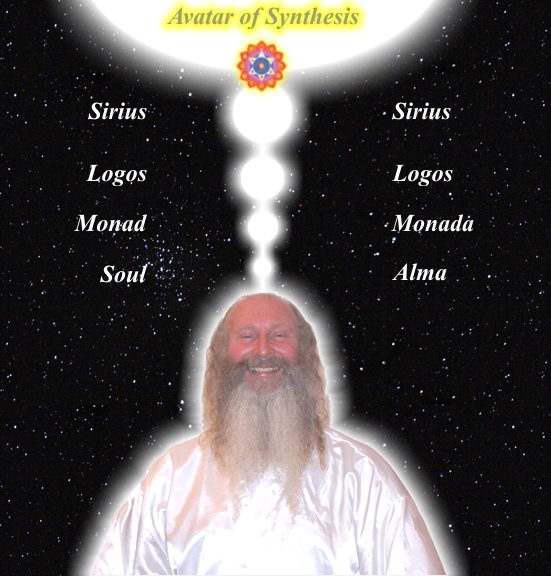 SECOND MEDITATION

Today, as I meditated for the second time the way Swami Satchidanand taught me, new understanding dawned in me as I had some experiences which I later discussed with Satchi, as many people lovingly call him. As the energy builds up in my system I imagined white light surrounding my body and awareness, then with the breath I took some of that white light inside the body with the inhale breath and proceeded to spread it through the chakras.

Naturally and spontaneously they went to the three lower chakras which actually have the most energy blockages inside of me as I learned the first day of my EE Course and now confirmed for myself with this experience. I have only had two initiations but it feels like I have learned eons of true knowledge and in fact I have.

The moment I pushed the energy inside my body it started to build up in my third chakra and literally saw how polluted it was, so naturally with the breath, I pushed more energy in, then, at which point I started to get shaky and experienced some vibration in that part

(Shaking is a normal experience of Kundalini Energy and, yet these so called experiences only occur when the natural energy of the psyche is stopped by an energy blockage. Shaking only occurs where there is an energy blockage!! Likewise all the other kundalini symptoms. "When the energy is flowing correctly, there is no movement" Saadi of Shiraz - Satchidanand)

Then I began to see how this mass or big blockage got purified and the remains sent right to the center of the earth just like Swami Satchidanand said it would happen. For those of you reading this, this is the real thing, these things are as real as they can get.

Finally I got 2 visions which Satchidanand told me they might be past lives. The first was a dead corpse and the second was a soldier. The real matter in my hands at this time with these past lives visions is to intellectually discover their meaning to me in this life.

(Usually blockages ground as energy. Visions only occur when the blockage has some teaching like, "don't do it again!" - Satchidanand)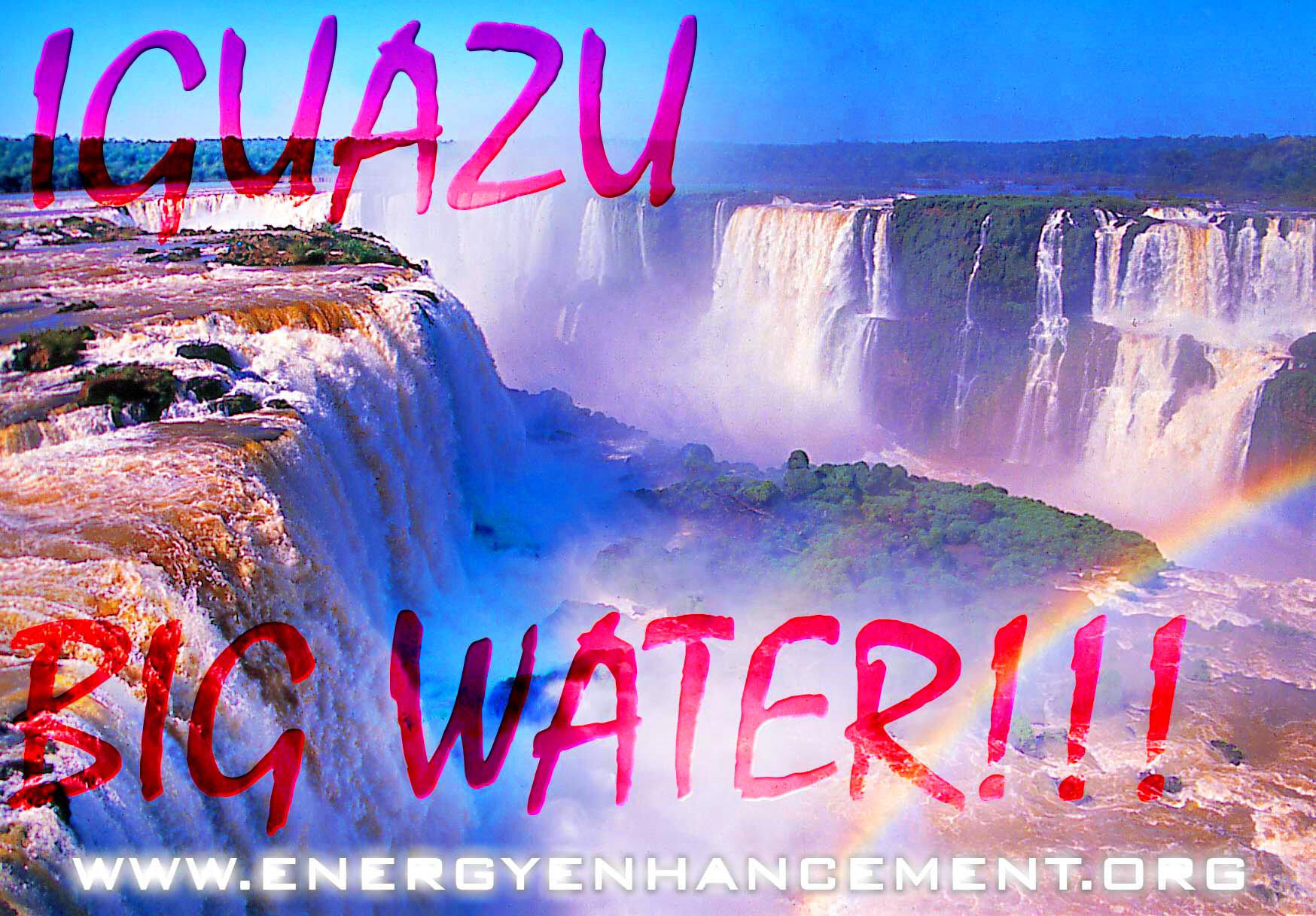 THIRD MEDITATION (About 20minutes)

As I closed my eyes and let more energy inside my body with the breath, more energy began to gather in my lower three chakras, just like before. I began to feel a strong sensation in the body as emotional pain and after 10 minutes it got so strong I started to weep loudly like a baby. I told Satchidanand about this and he said that one has to not let the negative energy to become an emotion and overwhelming, that one must release it to the center of the earth and burn it so it can be transmuted.

In the nick of time, this would actually be my third initiation, how to ground negative energies. Swami Satchidanand explained that this strong negative energy in the body is a symptom of energy blockage.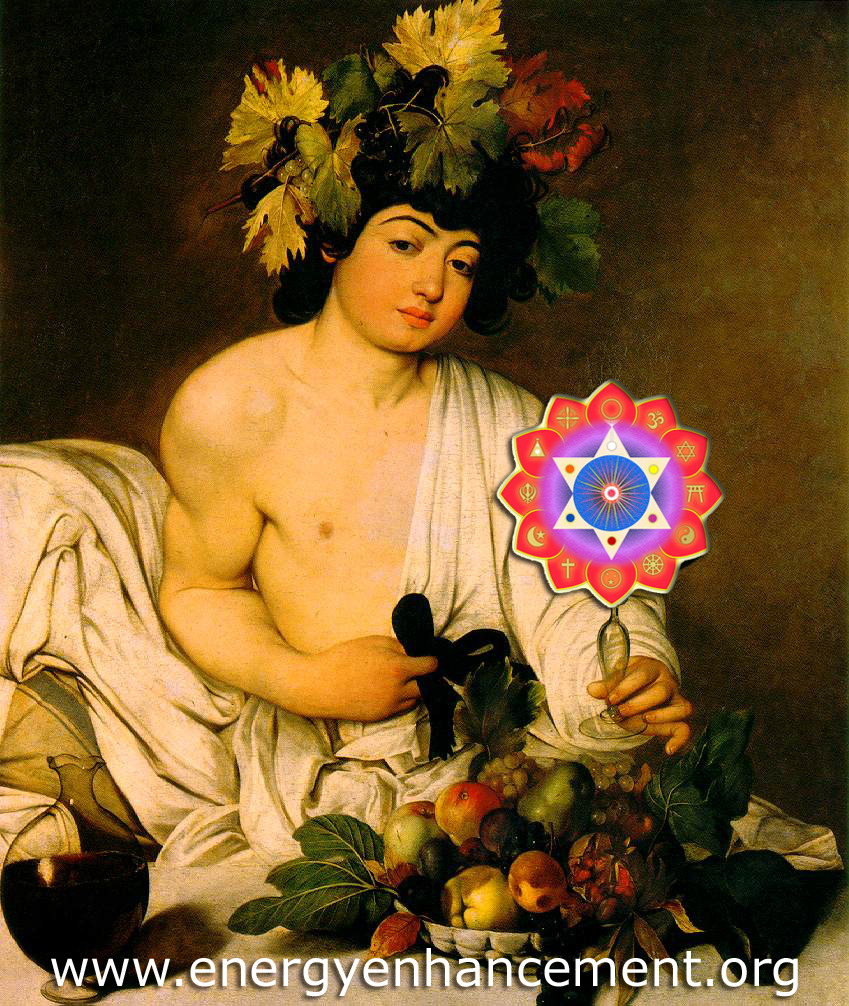 FOURTH MEDITATION (About 40minutes)

Today I had my third initiation. I am beginning to understand the structure of the course and the understanding that has come from these three initiations is just astounding. But I have many more initiations to go. Today Satchi taught me about VITRIOL, which is basically and essentially an acronym for a way to look at the center of the earth and make a deep connection to it, as it is where the grounding of all negative energy happens, in other words it is where the negative karmic mass is taken so that it can be transmuted into white light or just pure energy. During the meditation I gathered a lot of energy inside the body and send it down into the earth, as I was doing this more and more I could feel and see the crust of the earth and as I went deeper into the surface of the earth I got to a point where I moved with the rotation of the earth, in other words I was totally connected to it.

As I went deeper, or rather as I tried, my mind over and over again got distracted and it became hard to keep sending energy down and thus travelling to the core. I can instinctively assume that I have to make a connection to the core, so this is my job for now. As the meditation got deeper and deeper, I travelled through the astral plane down into the center of the earth. However at this point my limbs were in so much pain I had to call off the meditation and come out of it. During this time I heard a voice telling me: "Don't listen to this man".

Satchidanand says it might be an implant from a past life and that I might have some blockages in the chakras below the base chakra and that this might have been the reason why my mind got so distracted.

After the meditation I spoke a little bit with Satchi about my experiences and he said something very interesting to me, well he always says it, he said, "beware of the dark side", and what I got out of it was that these energy blockages want me to stop this process, thus that voice I heard inside of me. But I am determined to fight till the end, the blockages simply have to go.



<>Meditation 5 – Initiation 4.

Yesterday I had initiation 4. Satchi began to explain me about how there are infinite chakras above the head and that the whole exercise of today's meditation would be to try and access those infinite chakras for the first time. He said to me that by accessing these chakras the intensity of the energy would increase.
In this exercise my real job had been to ground all the negativity possible into the center of the earth along the way. Naturally I saw in that moment how important it was to connect with the center of the earth. So as I connected with the center of the earth I saw a huge white and blue flame just waiting there for negativity to be burned in. The idea of the chakras proceeds with the knowledge that these chakras therefore function like computer processors and the activation of all of them would bring about a larger functionality of the whole system, thus they must all work in conjunction (As Parallel Processors in a Supercomputer - Satchidanand). I learned that enlightenment is just to fuse with the first chakra above the head which is the Soul and that to fuse with other chakras above the head is to become more and more Enlightened.
Then Satchidanand spoke about building the Antakarana, which is a tower, or simply a direct line or connection between the body, or the chakras inside of them, and God. My Second task after connecting very deeply with the center of the earth was to start building the antakarana. So we got to it.

As I connected with the center of the earth I could see the huge white blue flame, and then the guided meditation began. As I began to go up into the first chakra, the intensity of the energy began to increase, as fear, doubt, and disbelief came up (Quote taken from the Matrix movie) I acknowledge it as energy blockages and proceed to ground them.
That I did. I encountered several of them along the way and at one point I thought I was going to be overwhelmed by one of them, but fortunately I grounded everything right up to the end. As I kept going up these chakras, I got to a point where I felt I could not handle the energy, but again, I saw this as energy blockages and the negativity was grounded, by which I could continue going up.
I went from the soul, the logos, to monad and the avatar of synthesis, then all the way to God. I don't know for sure what happened because my intellect just shut down during this process and therefore I just had non normal framework for understanding what was going on, but as I went up the light just got brighter and brighter and brighter.
Then I began to come down from those lofty heights, and started to build my antakarana. I take this method or technique to be a way to strengthen the connection between the upper level chakras and all the way down, and as I found out in my next meditation, this connection exists within me and I can access it whenever I want.
I naturally intuit though that I must get rid of a lot of negativity before more concrete things can began to appear in my awareness, and thus my knowledge, wisdom, purpose and compassion to increase.
My initial experiences opening up the intuition. <>

Intuition is like seeing a long lost friend again and saying hello to him after who knows how much time you had not seen each other. This is the way I felt when I first got in touch with it. And then of course I started to sense how this intuition was beginning to send messages, hints and pieces of information which I later would incorporate into the intellect and learn from them. The pieces of information that the intellect would pick up though constituted only a fraction of the real information which was given by what I believe to be by my own self above the head and below. I don't know much about it as of yet, but it's turning out to be an incredible ride. I intuit that psychic vision and experiences have allot to do with this intuition. I think what might be happening is that as the intuition opens up, so does these psychic abilities which seem to spring from the true self. I am not sure what are they there for, I've been in the course for only a few days, but it seems to me that the messages that I get are trying to remind me of who I am for sure. By removing the energy blockages these psychic powers begin to appear, and as more debris is grounded into the center of the earth more intuition comes, more energy means more enlightenment.
It's all about enlightenment baby, and yet it so much more, as Swami Satchidanand says: Enlightenment is not enough.


<>Expansion of the intellect.

The intellect is like a small piece of marble that can be polished and polished until it becomes an instrument to help others rather than a nuisance and a problem. The tricky thing is that the intellect is just a very small part of the totality of our being which happens to include an array of things which can be employed to work towards a better future. I love the intellect for this reason, because it gives me an opportunity to discover new things that were hidden before. I learned this by opening up my intuition and expanding my intellect with the energy that my master Swami Satchidanand channels from heaven. The idea is to become independent and start using the intellect to better serve humanity, not to harm it. But as energy blockages exist within my system the intellect can become like wild monkey because I think that until many blockages are cleared and enlightenment happens it gets a little proud some times because it has expanded. This is my experience at least. So, be careful if you find yourself in this situation because as Satchi says: With great power comes great responsibility (Quote from Spiderman)



ONLY FOUR DAYS INTO THE COURSE!!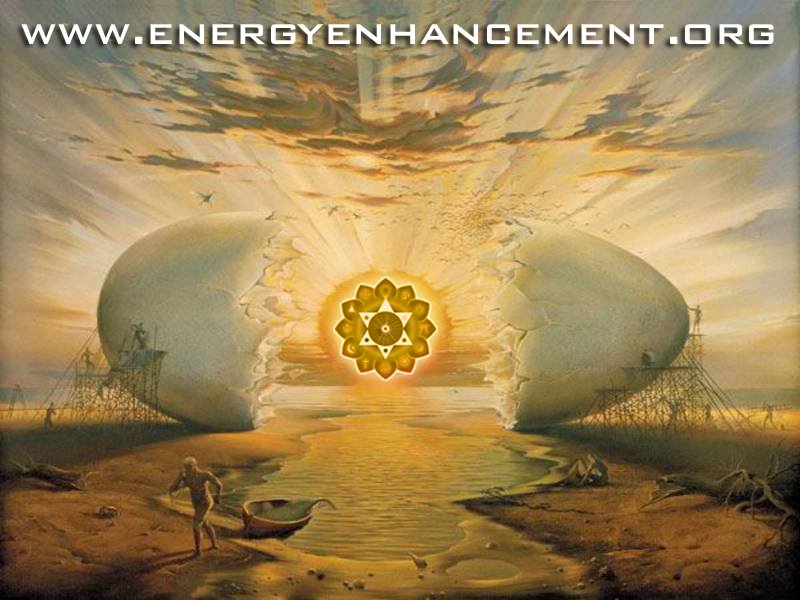 SEE THE INCREDIBLE ENERGY ENHANCEMENT COURSE REPORTS..
SINCE 1993 - YEARS OF FANTASTIC COURSE REPORTS
COME FOR THE 2012 ENERGY ENHANCEMENT INDIA TOUR
OUR FULL 2010 INDIA TOUR REPORT CLICK HERE!!
COME ON THE IGUASSU ENERGY ENHANCEMENT MEDITATION COURSE - JANUARY 2011 STUDENT REPORTS
GRAHAM SMITH COURSE REPORT RISHIKESH AND GOA INDIA
ENERGETIC BLOCKAGES, GRAHAM AND HIS ENERGY ENHANCEMENT COURSE OF MEDITATION ENERGY ENHANCEMENT 2004
HONEY KALARIA'S 2005 COURSE REPORT
COURSE REPORTS WITH BHAKTI GANESHA DEVANANDA - LAST IN INDIA AT THE ASHRAM OF SATHYA SAI BABA IN 2010
"V" IN INDIA 2010 "THE GOOSE IS OUT!!"
ENERGY ENHANCEMENT COURSE STUDENT REPORT - JAN 22ND TO FEBRUARY 25TH 2011
Encountering Inner Knowing - ENERGY ENHANCEMENT STUDENT REPORT BY PURUSHOTTAMANANDA AT IGUAZU FALLS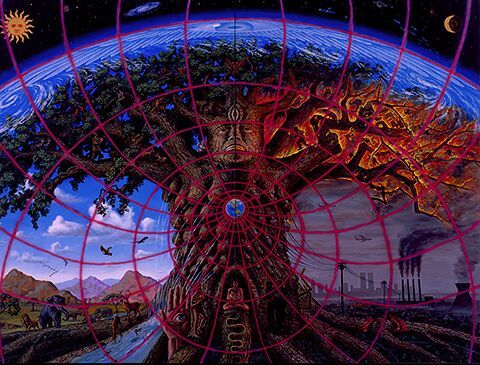 SPIRITUALITY AND DRONE CREATING MIND GELDING POLICY OF POLLUTION

GET YOUR ENERGY ENHANCEMENT INITIATIONS BY VIDEO EITHER STREAMING VIDEO OR DVDS
OR COME FOR AN ENERGY ENHANCEMENT LIVE COURSE!!
THE ENERGY ENHANCEMENT UNIVERSE - LINKS
ENERGY

GAIN ENERGY - POWER UP!! APPRENTICE LEVEL 1

DVD COURSE AND LIVE COURSES

email sol@energyenhancement.org

THE ENERGY BLOCKAGE REMOVAL PROCESS

DVD COURSE AND LIVE COURSES

email sol@energyenhancement.org

THE KARMA CLEARING PROCESS APPRENTICE LEVEL3

DVD COURSE AND LIVE COURSES

email sol@energyenhancement.org

MASTERY OF RELATIONSHIPS TANTRA APPRENTICE LEVEL4

DVD COURSE AND LIVE COURSES email sol@energyenhancement.org

ENERGY ENHANCEMENT LEVEL 5 - IMMORTALITY WITH ENERGY ENHANCEMENT - CREATING THE IMMORTAL VAJRA DIAMOND BODY

email sol@energyenhancement.org

2005 AND 2006

- FIFTY FULL TESTIMONIALS

ENERGY ENHANCEMENT CHAKRAS DIRECTORY - CHAKRAS ABOVE THE HEAD, CHAKRAS IN THE BODY AND CHAKRAS BELOW THE BASE CHAKRA - THE ANTAHKARANA IS A COLUMN OF ENERGY STRETCH FROM THE CENTER OF THE EARTH TO THE CENTER OF THE UNIVERSE.

CHAKRAS EXTERNAL TO THE BODY, Vedic-Agamic Cosmology - CHAKRAS ABOVE SAHASRARA - MAIN PAGE.

CHAKRAS ABOVE HEAD

ENERGY ENHANCEMENT ENERGY BLOCKAGE DIRECTORY - ENERGY BLOCKAGES ARE CREATED FROM TRAUMA FORMED NEGATIVE KARMIC MASS - ENERGY BLOCKAGES ARE PURE CONCENTRATED EVIL WHICH BLOCK ALL GOOD ENERGIES FROM FLOWING IN THE BODY AND BLOCK US OFF FROM EMPATHY, CONSCIENCE AND THE SPIRIT
ENERGY BLOCKAGES

THE ENERGY ENHANCEMENT KARMA CLEARING DIRECTORY KARMA IS THE BUILDUP OF ENERGY BLOCKAGES IN THE BODY. NORMALLY WE CLEAR THESE BLOCKAGES SLOWLY THROUGH PAINFUL KARMIC ACTION. ENERGY ENHANCEMENT MEDITATION SHOWS YOU HOW TO CLEAR THESE DEEP EGO BLOCKAGES USING THE ENERGY ENHANCEMENT SEVEN STEP PROCESS - QUICKLY - WITHOUT ANY NEED FOR LIFETIMES OF PAIN.

THE REMOVAL OF DEEPER BLOCKAGES - MAIN PAGE
NOW WITH FOUR LEVELS OF STREAMING AND DVD VIDEO

email sol@energyenhancement.org

ANTAHKARANA

THE SATCHIDANAND KUNDALINI KEY DIRECTORY - THE SHAPE OF THE KUNDALINI KEY COMPRISES THE CIRCLE OF THE EARTH WITH THE ANTAHKARANA COLUMN OF ENERGY ARISING OUT OF THE EARTH'S CENTER, STRETCHING OUT INTO THE CENTRAL SPIRITUAL SUN IN THE CENTER OF THE UNIVERSE. ALIGNING WITH THIS ENERGY IS THE CAUSE OF IMMORTALITY AND ILLUMINATION. EXAMPLES OF THE KUNDALINI KEY SYMBOL ARE THE BUDDHIST STUPA, THE HINDU SHIVALINGAM, THE CHRISTIAN ORB AND THE EGYPTIAN ANKH STRETCHING BACK OVER THOUSANDS OF YEARS.
KUNDALINI KEY

ANKH

Thuparama Stupa Sri Lanka Kundalini Key

THE ENERGY ENHANCEMENT ALCHEMICAL VITRIOL DIRECTORY VISITA INTERIORA TERRA THE VIT OF VITRIOL MEANS VISIT THE CENTER OF THE EARTH IN MEDITATION. THERE CAN BE GROUNDED AND BURNT UP ALL NEGATIVE ENERGY AND EMOTION IN THE FISSION NUCLEAR FIRES AT THE BLACK SUN EARTHS CENTER. RECTIFICANDO INVENIES OCCULTEM LAPIDEM - THE RIOL OF VITRIOL POINTS TO THE RECIPROCAL MAINTENANCE OF GURDJIEFF - THE RECTIFICANDO - AND THE SECRET OF THE OCCULT PHILOSOPHERS STONE - TRANSMUTE LEAD ENERGY BLOCKAGES INTO SPIRITUAL GOLD - GAIN IMMORTALITY IN ENERGY ENHANCEMENT!!
ALCHEMICAL VITRIOL - ROOTING IN THE EARTH - GROUNDING NEGATIVE ENERGIES - MAIN PAGE

THE ENERGY ENHANCEMENT KUNDALINI KRIYAS DIRECTORY - KRIYA YOGA TAUGHT BY ASCENDED MASTER BABAJI OF THE HIMALAYAS - STUDENT OF TAMIL SIDDAR BOGAR WHO TRANSMIGRATED INTO THE BODY OF LAO TSU FOUNDER OF TAOISM AND THE 5000 YEARS OLD TAOIST ORBITS WHICH ARE REALLY THE SAME TECHNIQUES COME FROM CIRCULAR ENERGY FLOWS IN THE GOVERNING AND CENTRAL MERIDIANS EXTENDING OUT INTO THE EXTERNAL CHAKRAS IN THE CENTER OF THE EARTH AND THE CENTER OF THE UNIVERSE WHICH WHEN USED CAN HELP REMOVE BLOCKAGES IN ALL THOSE MERIDIANS AND ALL CHAKRAS KUNDALINI KRIYAS - MAIN PAGE
KUNDALINI KRIYAS

BABAJI

ENERGY ENHANCEMENT EMOTIONAL BLOCKAGES DIRECTORY

ENERGY ENHANCEMENT ANTAHKARANA DIRECTORY - THE ANTAHKARANA IS THE REAL GOLDEN ROD AND CENTRAL PILLAR OF THE ALCHEMISTS - IT IS THE PSYCHIC CONSTRUCTION WHICH SHOWS HOW HUMANITY CONNECTS WITH THE CHAKRAS ABOVE THE HEAD, THE ASTRAL PLANE AND WITH GOD - IT IS THAT WHICH MUST BE BLOCKED IN ORDER TO CONTROL HUMANITY ANTAHKARANA - MAIN PAGE
ANTAHKARANA

THE ENERGY ENHANCEMENT SAMADHI SAMYAMA DIRECTORY - SAMADHI AND SAMYAMA ARE THE EIGHTH AND NINTH LIMBS OF YOGA OF TAMIL SIDDAR PATANJALIS RAJA YOGA AS SPECIFIED IN THE SOURCE BOOK, THE YOGA SUTRAS OF PATANJALI WHICH GIVES THE METHODOLOGY - THE TECHNIQUES - FOR THE REMOVAL OF ENERGY BLOCKAGES AS A PRELUDE TO KAIVALYA ILLUMINATION - MEANING OF SAMYAMA - MAIN PAGE
SAMADHI SAMYAMA

MEANING OF SAMYAMA - MAIN PAGE

SATCHIDANAND'S ENERGY ENHANCEMENT COMMENTARY ON THE YOGA SUTRAS OF PATANJALI - ENERGY ENHANCEMENT TEACHES THE ADVANCED TECHNIQUES OF PATANJALI RAJA YOGA OF HATHA YOGA, PRANAYAMA, MEDITATION, SAMADHI AND SAMYAMA LEADING TO PSYCHIC POWERS, IMMORTALITY, KAIVALYA OR LIBERATION, ILLUMINATION, ENLIGHTENMENT - READ THE SUTRAS AND THE SATCHIDANAND COMMENTARY - FIND OUT ABOUT TAMIL SIDDAR PATANJALI
PATANJALI

ALL SATCHIDANAND ARTICLES -

READ ALL SATCHIDANAND ARTICLES IN THE ORDER WRITTEN FROM 1993

THE ENERGY ENHANCEMENT MASTERY OF RELATIONSHIPS DIRECTORY

AFTER THE OPENING OF THE HEART THE SECOND INITIATION OF THE MASTERY OF RELATIONSHIPS USUALLY TAKES TEN LIFETIMES OF PAINFUL DUMPING AND DEATH. ENERGY ENHANCEMENT WILL SHOW YOU HOW TO CLEAR AND PURIFY - MASTER, ENERGY CONNECTIONS AND VAMPIRISM BETWEEN YOU AND ALL THE PEOPLE AROUND YOU - FAMILY, FRIENDS AND CO-WORKERS

MASTERY OF RELATIONSHIPS

MASTERY OF RELATIONSHIPS - MAIN PAGE

ENERGY ENHANCEMENT PSYCHIC SEXUAL CONNECTION DIRECTORY MORE INFORMATION ABOUT THE STRONG TESTS ON THE PATH OF THE MASTERY OF RELATIONSHIPS - THE NECESSITY FOR THE REMOVAL OF BLOCKAGES AND UNWANTED CONNECTIONS IN THE RELATIONSHIP ABDOMINAL CHAKRA AND THE CREATIVE VISHUDDHI CHAKRA SO AS TO ALLOW THE LOWER CHAKRA TO POWER THE HIGHER.
PSYCHIC SEXUAL CONNECTION

THE ENERGY ENHANCEMENT LILITH SUCCUBUS INCUBUS DIRECTORY MORE INFORMATION ABOUT THE STRONG TESTS ON THE PATH OF THE MASTERY OF RELATIONSHIPS - SEXUAL BLOCKAGE IMPLANTS FROM VAMPIRES CAN CONNECT FROM ANY PERSON, ANY DISTANCE - ENERGY ENHANCEMENT TEACHES HOW TO STOP ENERGY VAMPIRES VAMPIRISING YOUR ENERGY.

LILITH SUCCUBUS INCUBUS

GAIN ENERGY - POWER UP!!

ENERGY ENHANCEMENT ENERGY VAMPIRES DIRECTORY MORE INFORMATION ABOUT THE STRONG TESTS ON THE PATH OF THE MASTERY OF RELATIONSHIPS - BLOCKAGES ABOVE THE CROWN CHAKRA CUT ONE OFF FROM CONSCIENCE AS IN PSYCHOPATHY, BUT BECAUSE THESE BLOCKED PEOPLE CANNOT ABSORB ENERGY FROM CHAKRAS ABOVE THE HEAD, ALSO MAKE IT NECESSARY TO VAMPIRISE ENERGY FROM ALL HUMANITY - ENERGY ENHANCEMENT TEACHES HOW TO STOP ENERGY VAMPIRES VAMPIRISING YOUR ENERGY Energy Vampires - MAIN PAGE...
ENERGY VAMPIRES

Energy Vampires - MAIN PAGE...

THE ENERGY ENHANCEMENT GURDJIEFF AND ENERGY BLOCKAGES DIRECTORY GURDJIEFF WAS THE FIRST SPIRITUAL MASTER WHO TALKED OF THE REMOVAL OF THE ENERGY BLOCKAGE KUNDABUFFER, OF THE RECIPROCAL MAINTENANCE OF ENERGY WHICH IS THE SAME TECHNIQUE AS THE KUNDALINI KRIYAS OF ENERGY ENHANCEMENT AND ITS REMOVAL OF WAR AND THE INCREASE OF IMMORTALITY, OF CONSCIOUS SUFFERING WHICH IS THE TAPAS OF THE YOGA SUTRAS OF PATANJALI, AND OF THE REMOVAL OF THE ENERGY BLOCKAGES OF THE EGO LIKE VANITY AND SELF IMPORTANCE AND THE SUB-PERSONALITIES WHICH USE THEM.

GURDJIEFF AND ENERGY BLOCKAGES

THE ENERGY ENHANCEMENT TAMIL SIDDAR BHOGAR - KUNDALINI YOGA AND SPIRITUAL ALCHEMY ASCENDED MASTER BABAJI OF THE HIMALAYAS, CREATOR OF THE KUNDALINI KRIYAS WAS A STUDENT OF TAMIL SIDDAR BOGAR OF PALANI HILL IN SOUTHERN INDIA WHO TRANSMIGRATED INTO THE BODY OF LAO TSU FOUNDER OF TAOISM AND CREATOR OF TAOIST ALCHEMY AND THE MEDITATIONAL ORBITS AND ENERGY CIRCULATION. SATCHIDANAND VISITED PALANI HILL IN 1994 WITH HIS MASTER TAMIL SIDDAR SATCHIDANANDA. BHOGAR CREATED BOTH THE KUNDALINI KRIYAS AND TAOIST MEDITATIONAL ORBITS TAUGHT IN ENERGY ENHANCEMENT ALSO THE PHYSICAL IMMORTALITY OF KAYA KALPA AND ALCHEMICAL TAOISM.
TAMIL SIDDAR BHOGAR - KUNDALINI YOGA AND SPIRITUAL ALCHEMY

THE ENERGY BLOCKAGE REMOVAL PROCESS

PSYCHOLOGY TRAUMA MODEL DIRECTORY THE TRAUMA MODEL OF THE ROSS INSTITUTE STATES THAT TRAUMA, ABUSE AND PAIN CREATES UNSTOPPABLE EMOTIONS . The Energy Enhancement Level One Kundalini Kriyas and their ability to Ground Trauma and Traumatic Memories removes all Trauma and its symptoms - Unstoppable Fear, Anger, Depression, Manicism and Bi-Polar Disorder..
PSYCHOLOGY TRAUMA MODEL

PSYCHOLOGY PSYCHOPATHY DIRECTORY

The Energy Enhancement Seven Step Process of Level Two removal of Energy Blockages removes Psychopathy, removing Blockages in the Heart Center which cause a lack of Empathy and then removes The Blockages above the Head creating a lack of Conscience as the Head Centers are cut off from God as we create Illumination - One Soul Infused Personality!!

PSYCHOLOGY PSYCHOPATHY DIRECTORY
PSYCHOLOGY TRANSACTIONAL ANALYSIS - SUB PERSONALITY BLOCKAGE, STUPID LIFE GAMES, DEAD LIFE SCRIPTS, DIRECTORY Energy Enhancement Level Three removes the Energy Blockage Sub-Personalities which create the Transactional Analysis Stupid Life Scripts written about by Dr Eric Berne
PSYCHOLOGY TRANSACTIONAL ANALYSIS

THE KARMA CLEARING PROCESS LEVEL3

ENERGY ENHANCEMENT OSHO BOOK DIRECTORY - THE SYNTHESIS OF RELIGION IS ENLIGHTENMENT - CLICK HERE!

THE ENERGY ENHANCEMENT MEDITATION YOGA DIRECTORY - MAJOR ENERGY ENHANCEMENT DIRECTORY ON SPIRITUALITY

OSHO BOOK DIRECTORY

The Energy Enhancement Residential SACRED DANCE Course in Spain and India

SACRED DANCE DVDS BY DEVI DHYANI

SACRED BEETHOVEN'S NINTH SYMPHONY - CLICK HERE!!

CARMINA BURANA DVD SWAMI DEVI DHYANI ENERGY ENHANCEMENT SACRED DANCE TOGETHER WITH THE TRADITION OF DEVOTION AND LOVE FOR GOD - BHAKTI YOGA AND THE LOVE POETRY OF CARMINA BURANA

SACRED DANCE DVDS BY DEVI

SATCHIDANAND SPIRITUAL MOVIE LIST REVIEWS DIRECTORY SPIRITUAL MOVIES LIKE ALL SPIRITUAL ART IS WORK TO WHICH HAS BEEN ADDED OR IMPRINTED SPIRITUAL KUNDALINI ENERGY. TO THE PEOPLE WHO CAN FEEL THIS ENERGY IT IS A SIGNAL OF SIGNIFICANCE AND MEANING - GURDJIEFFS OBJECTIVE ART - SIGNAL OF A TEACHING WHICH CAN THEN BE LOOKED FOR. ALL THE MOST PROFITABLE MOVIES - STAR WARS, LORD OF THE RINGS - HAVE THIS ENERGY.. BUT THERE ARE MORE..
SATCHIDANAND SPIRITUAL MOVIE LIST REVIEWS

MASTERY OF RELATIONSHIPS LEVEL4

ANTAHKARANA

CHAKRAS ABOVE THE HEAD

ALCHEMICAL VITRIOL

SOUL FUSION

ENERGY BLOCKAGES

AKASHIC RECORDS

ENERGY CONNECTIONS