WHO AM I?
Atheist View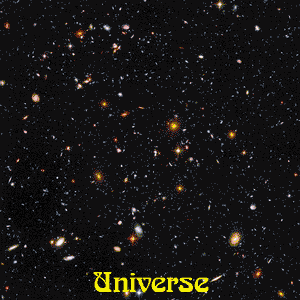 LEVELS OF IDENTIFICATION
"Existence is the Totality and Unity of all phenomena and the identity of all life.
This Totality is the Real Self - the individual is a cell in the body of the Self."
Q: WHO AM I? What is my deepest identity?
A: THE TOTALITY OF EXISTENCE...
OBJECT THAT SERVES AS SOURCE OF IDENTITY
DESCRIPTION
Body
Identification with the body and it's activities as main source of identity.
Mind
Identification with the mind and its activities as main source of identity.
Individual
Identification with the individual as main source of identity.
Group
Identification with a group; its beliefs, values, and attitudes.

eg: Family group, peer group, interest group, religious group.

Cultural
Identification with a cultural group; its beliefs, values, and attitudes.
Nation
Identification with a nation and its prevalent beliefs, values, and attitudes.
Species
Identification with your species, its activities and concerns.
World
Identification with the evolutionary process of biochemical life on Earth and its activities.
Universe
Identification with the universe and its activities.
Multiverse
Identification with the almost infinite possible arrangements and expressions of possible universes.
Totality of Existence
Identification with the Totality and Mystery that is Existence.

Self is All: Total, Unified, Mysterious.
---
OUR DEEPEST IDENTITy: SELF is all.
Let us take the deepest level of identity to be the Totality of Existence.
Let us label this universal identity as "Self."
Thus, Self is All - all various TimeSpaceEnergyMatterMind phenomena.
Self is the Totality - all that is known and all that is unknown.
Existence (Self) often makes the deluded mistake of identifying only with the individual. Thus believing that Its complete existence revolves around the individual and its short duration. This produces egotism, narcissism, personality disorder, and cognitive dysfunction.
The solution is to realize that our deepest identity is "The Totality of Existence" - immortal, eternal, creator of all various phenomena.
The true self, Existence (our deepest identity), is not limited to the body/mind or the life-span of any TimeSpaceMatter activities (individuals, biochemical life, universes).
The true self is the Totality of Existence - the All.
So don't worry too much about this current little event that we call "the individual on Planet Earth."
---
RELATED TOPICS.