OSHO
SUFISM
THE SECRET
Chapter 14: Forget The Dancer And Be The Dance
Question 5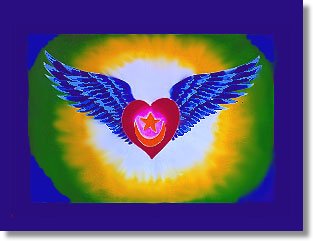 Energy Enhancement Enlightened Texts Sufism The secret
The fifth question:
Question 5
I FREQUENTLY HEAR YOU SPEAK ABOUT REBELLION. THE PRIESTS AND NUNS AND RELATIVES THAT SHAPED MY TRAINING ARE NOW OLD AND DRIED UP. MOST ARE DEAD. IT SEEMS WORTHLESS TO REBEL AGAINST THOSE HELPLESS OLD PEOPLE.
I AM NOW THE PRIEST AND THE DOCTRINES. I FEEL THAT TO REBEL AGAINST ANYTHING OUTSIDE MYSELF IS A WASTE OF TIME AND JUST SIMPLY NOT TO THE POINT. THIS MAKES THE SITUATION MUCH MORE FRUSTRATING AND ENTANGLED. IT SEEMS THE SELF MUST REBEL AGAINST THE SELF. I ACCEPT THAT IT IS NOT THE ESSENTIAL SELF -- THE ORIGINAL FACE -- THAT HAS TO DO THE REBELLING. IT IS THE TRAINED SELF -- THE SUBTERFUGE. BUT THAT IS THE ONLY "SELF" I HAVE OR KNOW WITH WHICH TO DO THE REBELLING. HOW DOES THE SUBTERFUGE REBEL AGAINST THE SUBTERFUGE?
Premananda, the rebellion I am talking about is not to be done against anybody. It is not really a rebellion, but only an understanding. You are not to fight with the outer priests, nuns, parents, no. And you are not to fight, either, with the inner priests, nuns, parents. Because outer or inner, it doesn't matter, they are separate from you. The outer is separate, the inner too is separate. The inner is only the reflection of the outer.
You are perfectly right in saying, "It seems worthless to rebel against those helpless old people." I am not telling you to rebel against those old, helpless people. And I am not telling you, either, to rebel against all that they have put inside you. If you rebel against your own mind it will be a reaction, not a rebellion. Note the difference. A reaction is out of anger; a reaction is violent. In a reaction you become blind with rage. In a reaction you start moving to the other extreme.
For example, if your parents have been teaching you to be clean and take a bath every day, and this and that, and you have been taught from the very beginning that cleanliness is next to God, and one day you start rebelling, what will you do? You will stop taking a bath. You will start living in filth.
That's what hippies go on doing all over the world. They think this is rebellion. Now they have moved to the other extreme. They were taught cleanliness is next to God; now they are thinking that filthiness is next to God, dirtiness is next to God. From one extreme they have moved to the other. This is not rebellion. This is rage, this is anger, this is revenge.
And while reacting to your parents and their so-called ideas of cleanliness, you are still attached to the same idea. It is still haunting you, it is still powerful over you, it is still dominant, it is still decisive. It still decides your life, although you have become the opposite of it; but it decides. You cannot take a bath easily; you are reminded of your parents who used to force you to take a bath every day. Now you don't take a bath at all.
Who is dominating you? Your parents, still. Still, what they have done to you, you have not been able to undo. This is reaction, this is not rebellion.
Then what is rebellion? Rebellion is pure understanding. You simply understand what is the case. Then you are no more neurotically obsessed with cleanliness, that's all. You don't become unclean. Cleanliness has its own beauty. One should not be obsessed by it, because obsession is ill.
For example, a person continuously washing his hands the whole day -- then he is neurotic. Washing of the hands is not bad, but just washing your hands the whole day is mad. But from washing your hands the whole day, if you move to non-washing, you stop washing forever, then again you are trapped in another kind of madness, the opposite kind.
The man of understanding washes his hands when it is needed. When it is not needed, he is not obsessed with it. He is simply natural, spontaneous about it. He lives intelligently, that's all.
For example, there is not much difference in obsession and intelligence if you don't watch very minutely. If you come across a snake on the road and you jump, naturally you jump out of fear. But this fear is intelligence. If you are unintelligent, stupid, then you will not jump out of the way and you will unnecessarily invite danger into your life. The intelligent person will jump immediately -- the snake is there. It is out of fear, but this fear is intelligent, positive, life-serving.
But this fear can become obsessive. For example, you cannot sit in a house. Who knows? It may fall. And houses have been known to fall, that is true. Sometimes they have fallen; you are not absolutely wrong. You can argue that, "If other houses have fallen, why not this?" Now you are afraid to live under any roof -- it may fall. This is obsession. Now it is becoming unintelligent.
It is good to be aware that you eat clean food. But I know a man, a great poet.... Once he traveled with me. His wife told me, "Now you will know how difficult it is to live with this man." I said, "What is the matter?" She said, "You will know yourself." He would not drink any tea, any water, anywhere. It was so difficult, because he would say, "Who knows, if there are germs in the tea or the water?" He would not eat in any hotel. It was such a problem. And we had to travel for thirty-six hours in the train, and he was starving and thirsty and he would not drink water.
I tried in every way to persuade him. He said, "No. Who knows, if there are germs, then? It is better," he said, "to starve for thirty-six hours and not to eat. I am not going to die; don't be worried." But I could see the man was torturing himself. It was hot summer and he was thirsty. And I tried in every station -- I brought soda, I brought Coca-Cola, and everything. He said, "Forget all about it -- I cannot take anything unless I am absolutely certain. What is the certainty? What is the guarantee?"
And he is not absolutely wrong, that is true. You know India, and you know Indian stations and Indian hotels. You know. He is right, but now this is carrying the logic too far.
Then I told him, "Stop breathing too!" He said, "Why?" I said, "Who knows, what is the guarantee? Stop breathing! Either drink this water or stop breathing!" Then he was brought to his senses, because I was really angry. "Why do you go on breathing? Who knows, there may be germs, there are germs everywhere."
He drank a cup of tea, but the way he drank! His face... I cannot forget. It has been ten years by now, but I cannot forget his face -- as if I was killing him! I was murderous! And he was obliging me!
And at the next station, he got down and he said, "I cannot travel with you; I will go back home." I said, "What is the matter?" He said, "You were so angry, and it seemed that you would start beating me or something. And you said,'Don't breathe anymore.' How can I stop breathing?" I said, "I was just giving you an argument, that if you can breathe, then why not drink the water? It is the same Indian water as the Indian air. Don't be worried."
He refused to travel with me. I had to travel alone. He went back, and since then I have not seen him.
One can become obsessive about anything. Anything that may be intelligent within boundaries may become neurotic if you stretch it too far. Reaction is moving to the other extreme. Rebellion is a very deep understanding, profound understanding, of a certain phenomenon. And rebellion always keeps you in the middle; it gives you balance.
You are not to fight with anybody, the nuns and the priests and the parents, outside or inner. You are not to fight with anybody, because in a fight you will not know where to stop. In a fight one loses awareness; in a fight one starts moving to the extreme. You can watch it.
For example, just sitting with your friends, by the way, you say, "That movie I went to yesterday was not worth seeing." You may have mentioned it just by the way, but then somebody says, "You are wrong. I have also seen the movie. It is one of the most beautiful pictures ever made." Now you are provoked, challenged; you become argumentative. You say, "It is worthless, the most worthless thing!" And you start criticizing. And if the other also insists, you become more and more angry and you start saying things you have not even thought about. And later on if you go backwards and see the whole phenomenon that had happened, you will be surprised that when you had mentioned that it was not worth going to, it was a very mild statement, but by the time you finished with the argument, you had moved to the extreme. You had used all that was possible, all the nasty words that you know. You could condemn in any way; you used all your skill of condemnation. And you were not ready to do it in the beginning. If nobody had opposed you, you might have forgotten all about it, you might never have made such strong statements.
It happens -- when you start fighting you tend to move to the extreme.
I am not teaching you to fight with your conditionings. Understand them. Become more intelligent about them. Just see how they dominate you, how they influence your behavior, how they have shaped your personality, how they go on affecting you from the back door. Just watch! Be meditative. And one day, when you have seen the working of your conditionings, suddenly a balance is attained. In your very understanding you are free.
Understanding is freedom, and that freedom I call rebellion.
The real rebel is not a fighter; he is a man of understanding. He simply grows in intelligence, not in anger, not in rage. You cannot transform yourself by being angry against your past. Then the past will continue to dominate you, then the past will remain the center of your being, the past will remain your focus. You will remain focused, attached to the past. You may move to the very other extreme, but still you will be attached to the past.
Beware of it! That is not the way of a meditator; that is not the way of a sannyasin. Sannyas is rebellion -- rebellion through understanding. Just understand.
You pass by the side of a church and a deep desire arises in you to go inside and pray. Or you pass by the side of a temple and unconsciously you bow down to the deity of the temple. Just watch. Why are you doing these things? I am not saying to fight. I am saying to watch. Why do you bow down to the temple? -- because you were taught that this temple is the right temple, that the deity of this temple is the real image of God. Do you know? Or have you just been told and you have been following it? Watch!
Seeing it, that you are just repeating a program that has been given to you, that you are just playing a tape in your head, that you are being automatic, robot-like, you will stop bowing. Not that you will have to make any effort, you will simply forget all about it. It will disappear, it will leave you without any trace.
In reaction the trace is there. In rebellion there is no trace; it is utter freedom.
And you also ask, Premananda, "Who is to fight with whom?" Hmm? That question arises only if it has to be a fight. Because it is not going to be a fight, the question does not arise.
You have just to be a witness. And the witnessing is your original face; the one who witnesses is your real consciousness. That which is witnessed is conditioning. The one who witnesses is the divine source of your being.
Next: Chapter 14: Forget The Dancer And Be The Dance, Question 6
Energy Enhancement Enlightened Texts Sufism The secret
Chapter 14:
Osho - Talks on Sufi Stories: The secret, Chapter 14: Forget The Dancer And Be The Dance, Question 1, OSHO, I KEEP MEETING PEOPLE WHO CAN SEE AURAS, AND I FEEL I AM MISSING. WHAT CAN I DO TO SHARE THIS SIGHT? at energyenhancement.org
Osho - Talks on Sufi Stories: The secret, Chapter 14: Forget The Dancer And Be The Dance, Question 2, ISN'T WHAT YOU SAY BEYOND THE BOUNDARIES OF HUMAN CAPACITIES? at energyenhancement.org
Osho - Talks on Sufi Stories: The secret, Chapter 14: Forget The Dancer And Be The Dance, Question 3, OSHO, IN A RECENT ARTICLE IN THE INTERNATIONAL HERALD TRIBUNE, WILLIAM BORDERS, A LONGTIME OBSERVER OF THIS COUNTRY FOR THE NEW YORK TIMES' OFFICE IN NEW DELHI, WROTE OF HOW WE ARE AN EMBARRASSMENT TO 'IMAGE-SHY INDIA' at energyenhancement.org
Osho - Talks on Sufi Stories: The secret, Chapter 14: Forget The Dancer And Be The Dance, Question 4, OSHO, WHY ARE YOU SO HARD ON POLITICIANS? at energyenhancement.org
Osho - Talks on Sufi Stories: The secret, Chapter 14: Forget The Dancer And Be The Dance, Question 5, I FREQUENTLY HEAR YOU SPEAK ABOUT REBELLION. THE PRIESTS AND NUNS AND RELATIVES THAT SHAPED MY TRAINING ARE NOW OLD AND DRIED UP. MOST ARE DEAD. IT SEEMS WORTHLESS TO REBEL AGAINST THOSE HELPLESS OLD PEOPLE at energyenhancement.org
Osho - Talks on Sufi Stories: The secret, Chapter 14: Forget The Dancer And Be The Dance, Question 6, I WANT TO GIVE BIRTH TO A BUDDHA. THAT'S MY ONLY DESIRE IN LIFE, TO BECOME THE MOTHER OF A BUDDHA. OSHO, IS IT POSSIBLE? at energyenhancement.org
Osho - Talks on Sufi Stories: The secret, Chapter 14: Forget The Dancer And Be The Dance, Question 7, WHY DO THE SUFIS DANCE? at energyenhancement.org