OSHO
SUFISM
THE SECRET
Chapter 14: Forget The Dancer And Be The Dance
Question 4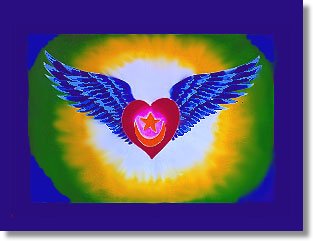 Energy Enhancement Enlightened Texts Sufism The secret
The fourth question:
Question 4
OSHO, WHY ARE YOU SO HARD ON POLITICIANS?
I will tell you a story. That will be my answer.
A man bought a very well-bred and expensive young donkey, but upon his return home with it, found it resisted all his efforts to saddle it, let alone carry his goods. Finally, in frustration, he took it to a donkey-trainer of some renown.
"This hayburner cost me a packet and won't do a damn thing. You reckon you can help?"
Without answering, the trainer seized a length of 3 x 2 and smote the beast squarely between the eyes, knocking it back on its haunches.
"A thousand bloody dollars and you attack it with a Piece of wood?" shrieked the distraught owner.
"Listen," replied the other calmly, "when you are dealing with a donkey, the first thing you gotta do is get his attention."
Next: Chapter 14: Forget The Dancer And Be The Dance, Question 5
Energy Enhancement Enlightened Texts Sufism The secret
Chapter 14:
Osho - Talks on Sufi Stories: The secret, Chapter 14: Forget The Dancer And Be The Dance, Question 1, OSHO, I KEEP MEETING PEOPLE WHO CAN SEE AURAS, AND I FEEL I AM MISSING. WHAT CAN I DO TO SHARE THIS SIGHT? at energyenhancement.org
Osho - Talks on Sufi Stories: The secret, Chapter 14: Forget The Dancer And Be The Dance, Question 2, ISN'T WHAT YOU SAY BEYOND THE BOUNDARIES OF HUMAN CAPACITIES? at energyenhancement.org
Osho - Talks on Sufi Stories: The secret, Chapter 14: Forget The Dancer And Be The Dance, Question 3, OSHO, IN A RECENT ARTICLE IN THE INTERNATIONAL HERALD TRIBUNE, WILLIAM BORDERS, A LONGTIME OBSERVER OF THIS COUNTRY FOR THE NEW YORK TIMES' OFFICE IN NEW DELHI, WROTE OF HOW WE ARE AN EMBARRASSMENT TO 'IMAGE-SHY INDIA' at energyenhancement.org
Osho - Talks on Sufi Stories: The secret, Chapter 14: Forget The Dancer And Be The Dance, Question 4, OSHO, WHY ARE YOU SO HARD ON POLITICIANS? at energyenhancement.org
Osho - Talks on Sufi Stories: The secret, Chapter 14: Forget The Dancer And Be The Dance, Question 5, I FREQUENTLY HEAR YOU SPEAK ABOUT REBELLION. THE PRIESTS AND NUNS AND RELATIVES THAT SHAPED MY TRAINING ARE NOW OLD AND DRIED UP. MOST ARE DEAD. IT SEEMS WORTHLESS TO REBEL AGAINST THOSE HELPLESS OLD PEOPLE at energyenhancement.org
Osho - Talks on Sufi Stories: The secret, Chapter 14: Forget The Dancer And Be The Dance, Question 6, I WANT TO GIVE BIRTH TO A BUDDHA. THAT'S MY ONLY DESIRE IN LIFE, TO BECOME THE MOTHER OF A BUDDHA. OSHO, IS IT POSSIBLE? at energyenhancement.org
Osho - Talks on Sufi Stories: The secret, Chapter 14: Forget The Dancer And Be The Dance, Question 7, WHY DO THE SUFIS DANCE? at energyenhancement.org