OSHO
SUFISM
THE SECRET
Chapter 18: The Master Is A Metaphor
Question 2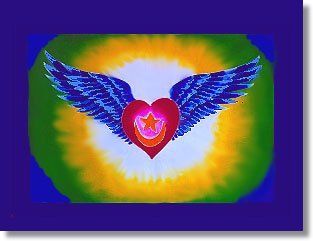 Energy Enhancement Enlightened Texts Sufism The secret
The second question:
Question 2
WHAT IS WRONG, IN IMITATING THE GREAT IDEALS TAUGHT DOWN THE CENTURIES?
It is not a question of great ideals or petty ideals, it is a question of imitating. What you imitate is immaterial; the important thing is that you imitate. If you imitate you become a carbon copy. If you imitate you have betrayed your authentic being. If you imitate you are no more your being, you are no more your soul, you are no more yourself. You have committed suicide -- and this suicide is far more suicidal than when you destroy your physical body. This is destroying your very psychology.
Imitation means you will not live according to your own spontaneity, you will live according to somebody else as your image; you will follow somebody else's character, behavior, way of life. You will have to impose. What will you do if you want to follow Christ; if you want to imitate Christ, what will you do? You will act like Christ! What else can you do? It will be a drama, it will not be a real, true life.
What will you do if you want to become a Buddha? You can take a begging bowl, you can use the same type of clothes he used, you can even walk like him -- these are simple things, they can be learned -- but you will be just a showpiece, not a Buddha. You will be just doing it on the surface, but you will remain the same deep down, deep behind it. Your reality will not be affected by it; it will be just a painted face, a mask, a personality. It will not touch your essence.
I am against all kinds of imitation because I respect the individual. Learn from everywhere. Learn from Jesus, learn from Buddha -- they have something great to share with you. Participate in that sharing, but never imitate.
You are here with me -- never imitate me! Listen to me, understand me, feel me, feel my love for you, drink this presence that is available to you, participate in this silence, but don't imitate. There is no need for you to wear the same clothes that I wear or to eat the same food. There is no need to follow my lifestyle.
But the idea has become very deeply planted in you. You have been told again and again and conditioned for it. Nobody has ever told you to be yourself. Everybody was giving you an example: "Be like that. Be like Jesus, be like Buddha, be like Mahavira" -- as if your whole purpose here is just to act somebody else's life and not to live your own; as if God has not given you a first-hand life but only a second-hand life. This is disrespectful to yourself and this is disrespectful to God too.
God has given you a life to be lived, and lived spontaneously, with no pattern. Don't become a slave and don't become an imitator. Love yourself, respect yourself, and try to live your life the way you feel it. And even if you are a failure you will be contented. And imitating somebody else, even if you succeed, you will remain empty inside, filled with straw and nothing else. Alas!
The person who will succeed in imitating Christ will be the person who has completely destroyed his possibility of growing. He has been playing, he has not been living. And howsoever intelligently you try to imitate, imitation is unintelligent. Intelligence never tries to imitate.
A cowboy boasted to the sheriff that he had the best horse in the world.
"I was riding him through a lonely stretch of the country when he stumbled over a rock. I fell from the saddle and broke my leg."
"Don't tell me," the sheriff said, "that the horse reset your leg! "
"Nope. But he grabbed me by the belt, dragged me home, and galloped five miles to fetch the doctor. "
"I am glad everything worked out so well," said the sheriff.
"Not really. That dumb horse fetched a horse doctor! "
But what more can you expect from a horse? Even this is too much!
By imitating somebody, whatsoever you do will miss the point somewhere or other. At one stage or another stage you will miss the point, because imitation means you have already accepted living a stupid life.
A man checked into a hotel and was asked by the manager if he wanted a R.W.B.
"What is that?" he asked.
"Room with bath" ke was told. "You see, in the hotel business we try to abbreviate everything" explained the manager. "Would you also like an R.W.V.?"
"What is that?"
"I told you we try in this hotel business to abbreviate everything -- that means room with view."
"I will take an R.W.B. with an R.W.V." And he proceeded to his room where he took his shower and lay on the bed completely naked.
In walked the chambermaid, not knowing the room was occupied. She looked at him on the bed and he looked at her and said, "F.U.C.K. "
"What did you say?" she said in shock. He repeated "F.U.C.K." -- whereupon she ran to the manager and told him about the naked man on the bed and what he had said.
Up came the manager and ordered the man to leave the hotel immediately.
"What did I do? What did I say that was wrong? You tell everybody to talk hotel talk so when she came in, I said F.U.C.K. -- First You Could Knock?!"
Imitations won't do! You will get into trouble. You will have to live your life intelligently on your own. And you are so unique that only you can live your life and nobody else. And you are so original that trying to copy somebody else is simply destroying such a tremendous gift of God.
Sing your song and dance your dance and love your love.
Next: Chapter 18: The Master Is A Metaphor, Question 3
Energy Enhancement Enlightened Texts Sufism The secret
Chapter 18:
Osho - Talks on Sufi Stories: The secret, Chapter 18: The Master Is A Metaphor, Question 1, OSHO, WHY AM I SO MUCH AFRAID OF TWO GROUPS HERE, THE TANTRA AND THE ENCOUNTER? at energyenhancement.org
Osho - Talks on Sufi Stories: The secret, Chapter 18: The Master Is A Metaphor, Question 2, WHAT IS WRONG, IN IMITATING THE GREAT IDEALS TAUGHT DOWN THE CENTURIES? at energyenhancement.org
Osho - Talks on Sufi Stories: The secret, Chapter 18: The Master Is A Metaphor, Question 3, WILL YOU PLEASE SPEAK ABOUT THE DIFFERENCE BETWEEN A HEALTHY LOVE OF ONESELF AND EGOISTICAL PRIDE? at energyenhancement.org
Osho - Talks on Sufi Stories: The secret, Chapter 18: The Master Is A Metaphor, Question 4, BELOVED OSHO, WOULD YOU PLEASE TELL US MORE ABOUT WHAT THE SUFIS CALL 'ADAB'? IS IT A 'TARIQA'... A METHOD THAT EXTENDS BEYOND THE PHYSICAL PRESENCE OF THE MASTER, BECOMING PART OF THE INNERMOST BEING OF THE DISCIPLE AND REFLECTING, IN EVERY ACTION OF HIS DAILY? at energyenhancement.org
Osho - Talks on Sufi Stories: The secret, Chapter 18: The Master Is A Metaphor, Question 5, CLOTHES OF A PARTICULAR COLOR AND THE WEARING OF THE MALA IS PRESCRIBED FOR SANNYASINS SO THAT THEY ARE CONTINUOUSLY AWARE OF THE FINAL AIM OF LIFE -- BLISS at energyenhancement.org