OSHO
SUFISM
THE SECRET
Chapter 16: Now, Something Beyond The Machine
Question 2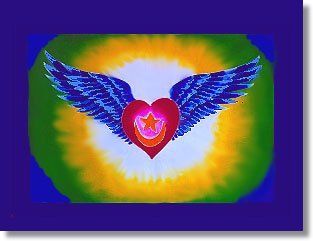 Energy Enhancement Enlightened Texts Sufism The secret
The second question:
Question 2
MANY TIMES WHEN I SEE OUR FRIENDS HUGGING, KISSING PASSIONATELY, AND CARESSING EACH OTHER'S BODIES, I FEEL THAT IT IS THIS SIGHT WHICH OFFENDS INDIAN SOCIETY IN GENERAL AND CREATES GREAT MISUNDERSTANDINGS ABOUT YOU AND YOUR TEACHINGS. WITH THIS PARTICULAR TYPE OF BEHAVIOR, IF THE SOCIETY IS OFFENDED AND GREAT DIFFICULTIES ARE CREATED FOR THE WORLD OF OUR MASTER, WHY SHOULDN'T WE SIMPLY CORRECT OUR BEHAVIOR WHEN WE ARE IN SOCIETY, WHETHER IN INDIA, AMERICA, OR GERMANY?
Siddhartha, this is what I have been talking about: the rotten mind.
What is wrong in hugging a person you love, in kissing a person you love? Don't enforce your hug on anybody, that's true; then it is ugly -- and that's what the Indians go on doing. And my women sannyasins are aware of it.
If you are there in the marketplace, then Indians behave really in an ugly way. They will pinch your bottoms. Now, that is ugly. They will rub their bodies against your body. That is ugly. They will look at you as if they would like to eat you. That is ugly. They will look at you as if they would like to see how you are behind your clothes. That is ugly, but that is accepted, that is perfectly good.
If you love a person and you hold hands and you hug each other and you kiss each other, it should be nobody's business. Why should others feel offended? If they feel offended, then something is wrong with them. Maybe they are feeling jealous, but they cannot show their jealousy, so they become angry. Maybe they would also like to hug somebody, but they don't have the courage; they are afraid of the society. Hence they feel very angry at you. What they cannot do, they would not like anybody else to do either.
And, because they are so sexually repressed, whenever they see somebody hugging, kissing, holding hands, showering so much love on each other, their repressed sexuality starts surfacing. They become afraid of themselves.
They are not offended by your behavior; they are offended by their own unconscious tendencies because they suddenly start surfacing! All their repressed sexuality starts coming up, and they become frightened that, if it is allowed, they may do something. They are somehow controlling themselves. Now, here is a person who provokes them. Here are two persons in such a deep hug, they start losing control.
The Indian mind has lived in control, discipline, character. It is a hypocritical mind. On the surface is control, deep down there are ali kinds of things boiling. And when you provoke them they are offended -- not against you: they are offended by their own unconscious, but they are not aware of that at all. They throw the responsibility wholly on you, that you are doing something wrong.
And, Siddartha, although you are my sannyasin, still the Indian mind continues in you. It is a very deep-rooted thing, centuries and centuries of conditioning.
You say, "Many times when I see our friends hugging, kissing passionately, and caressing each other's bodies, I feel that it is this sight which offends Indian society in general and creates great misunderstandings about you and your teachings."
No, it is not creating any MISunderstanding. Exactly, precisely, this is my teaching! It is love that I teach. It is loving behavior that I teach. You are not going against me when you are doing it.
I would like the whole country to be in a hugging, kissing atmosphere. That climate is needed. People have forgotten how it feels to hug others' bodies. People have forgotten the warmth, the flow of energy that comes from the other's body. Indians have completely lost roots in their own bodies.
Even husbands and wives make love so quickly, so fast, that there is no hugging, caressing at all. It is done almost as if it is a sin, in secrecy, nobody should know about it. Indians live as if there is no sex in their life. This has become their patterned way of existence; now you are disrupting it. I would also like them to learn a few ways of how to be loving. Love is not obscene, but that's how they think: they think love is obscene.
If two persons are fighting on the road, no Indian thinks it is obscene. Even if they murder each other, nobody thinks it is obscene. In fact, the crowd will gather to watch what is happening and they will be very much thrilled. And if nothing happens, they will go away very sad, that "Nothing happened, and we waited so long." It was a kind of free entertainment. They are not offended. Even if knives are drawn, they are not offended. If blood flows, they are not offended; it is not obscene.
In Indian films, murder is allowed, suicide is allowed; kissing is not allowed. Just think and see the whole absurdity of it. Murder is allowed. Kissing is far more dangerous, far more dangerous than murder? What kind of valuation is this? Suicide is allowed. All kinds of sadistic, masochistic tortures are allowed, but kissing is not allowed. A certain distance has to be maintained between the lips -- six inches, I think. Lips should not come more than six inches closer; otherwise there will be an atomic explosion!
It is just a very repressive society.
There is no misunderstanding about me. I am very simple and plain. Whatsoever I say, I say, and I say it the way it is. I call a spade a spade. Then whatsoever happens, it's good. But I have decided to be utterly honest and truthful -- whatsoever the cost. So don't think that "great difficulties" are created for me. Nobody can create difficulties for me. But if I have to say the truth, difficulties are bound to be there.
And do you think if you stop kissing and hugging on the roads, streets, people will not have anything against me? Then why were they against Jesus? His disciples were not kissing and hugging. Why did they crucify him? Why were they against Socrates? Why did they poison him? Why were they against Al Hillaj Mansur? Why did they kill him? These are excuses. Don't be deceived by the excuses that people find. If they cannot find this excuse, they will find another. And whatsoever I am saying is such -- it is explosive, it is dynamite.
In that way, you need not bother about what you do -- whatsoever you do is okay: even if you become absolute saints according to Indians, then too they will be against me because what I am saying and what I am trying to do is utter rebellion. It has never been done that way, it has never been spoken that way -- but people find excuses. If one excuse is dropped, they will find another.
The Western disciples have come only recently. Seven years before, you were not here, and people were against me as they are against me today. I only had Indian disciples, but still they were against me. So it is not you, it is I who is creating trouble for himself. You are not responsible at all. You are just an excuse, and they go on finding excuses, and my every statement can become an excuse.
In fact, your hugging and kissing and your caressing each other, embracing each other, has been a great help to me. Because of that they have forgotten everything else that I say! It is a protection. Now, I have even been seeing editorials written in which it is said that what Osho says is right; his disciples are wrong... and I am so grateful to you. If you were not here, I would be wrong! Now at least because of your behavior I am becoming prestigious, respectable.
Go on doing it. Soon they will throw the whole responsibility on you and I will be completely free of blame!
Even the Municipal Corporation of Poona has passed a resolution in which it is said that, " We are not against Osho's teachings -- his teachings are perfectly true and right -- but we are against the behavior of his disciples." So beautiful! I enjoy how stupid people can be. They cannot fight with me, they cannot argue with me, they feel impotent against me; now they are finding scapegoats, now they are finding other excuses.
Continue doing whatsoever you are doing. This is going to help my work.
And I am not here to compromise. Whether the difficulties are there or not, I am not here to compromise -- not an iota of compromise. Even if they make my life impossible here, that is perfectly okay, but no compromise.
And you say, "With this particular type of behavior, if the society is offended...." Society is going to be offended if we want to change the society, if we want to change the mind of the society. People don't leave their old minds easily. They have invested so much in it, how can they leave it so easily? They will be offended. And, Siddhartha, you ask me, "... why shouldn't we simply correct our behavior...?" Your behavior is already correct. And if they are suffering, they have to correct their minds. If they are suffering, that is their problem. They will have to reconsider.
I would like many more and many more sannyasins roaming around the country, hugging, kissing, loving. Make it a problem everywhere, so they have to understand that something has to be done. In the beginning they are always offended. Nobody wants to change. Even if it is for your benefit, nobody wants to change.
Love is a religious phenomenon, the greatest religious phenomenon there is. It is love that becomes prayer.
Sufis say... a great Master is reported to have said:
I must empty myself to others
in tears and in kisses, in hugs and smiles.
That is the way one becomes empty
and ready for God to enter in.
In a moment, when one is empty, suddenly all becomes full of God. When you kiss somebody with deep love, you are emptying yourself into the other. When you hug somebody ecstatically, you are pouring yourself into the other. This is the way of emptying yourself. And when you are utterly empty, God comes in. To be empty is to be in meditation.
Next: Chapter 16: Now, Something Beyond The Machine, Question 3
Energy Enhancement Enlightened Texts Sufism The secret
Chapter 16:
Osho - Talks on Sufi Stories: The secret, Chapter 16: Now, Something Beyond The Machine, Question 1, OSHO, TO ME THE FUTURE OF THE EAST APPEARS BLEAK WHICHEVER WAY ONE LOOKS AT IT -- EITHER POVERTY AND STARVATION THROUGH FATALISM, OR WESTERNIZATION THROUGH CAPITALISM at energyenhancement.org
Osho - Talks on Sufi Stories: The secret, Chapter 16: Now, Something Beyond The Machine, Question 2, MANY TIMES WHEN I SEE OUR FRIENDS HUGGING, KISSING PASSIONATELY, AND CARESSING EACH OTHER'S BODIES, I FEEL THAT IT IS THIS SIGHT WHICH OFFENDS INDIAN SOCIETY IN GENERAL AND CREATES GREAT MISUNDERSTANDINGS ABOUT YOU AND YOUR TEACHINGS at energyenhancement.org
Osho - Talks on Sufi Stories: The secret, Chapter 16: Now, Something Beyond The Machine, Question 3, I AM A MARRIED MAN WITH THREE CHILDREN AND WITH ALL THE PROBLEMS OF A MARRIED MAN'S LIFE. MY WIFE IS CONSTANTLY AT MY THROAT. WE ARE TOGETHER ONLY FOR THE SAKE OF THE CHILDREN; OTHERWISE, EACH MOMENT IS A NIGHTMARE. IS THERE ANY CHANCE OF MY ESCAPING HELLFIRE? I HAVE HEARD OTHER GURUS SAY THAT ONLY CELIBATES GO TO HEAVEN. IS IT SO, OSHO? at energyenhancement.org
Osho - Talks on Sufi Stories: The secret, Chapter 16: Now, Something Beyond The Machine, Question 4, BELOVED OSHO, THE OTHER DAY IN LECTURE,FOR THE FIRST TIME I HEARD YOUR SONG! IT WAS SO BEAUTIFUL at energyenhancement.org