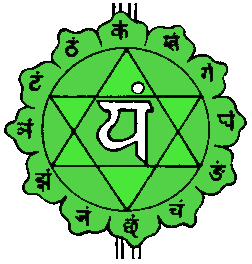 SUGGESTIONS FOR OPENING THE HEART CHAKRA
---
Like all new habits, we need to spend time and effort trying to establish them in our personality. It is best to start with the small, however small that may be, and gradually build up strong and natural new habits. Fits and starts gets us nowhere but into frustration and failure as we attempt to do too much at once and then do nothing at all from dejection and disappointment with ourselves.
The best approach is a steady and gradual one. We start with small but real changes - we actually get a feeling for being able to change - and then as we get better at it we can begin to tackle the bigger issues in life. We need to be able to walk before we can learn how to run.
The whole purpose of the opening of the heart chakra is to eliminate that ego state of the pain of separation. We are all one. Separation is a finite delusion that eventually ends. Let us quicken it's demise and light the lamp of love wisdom today!
Getting out of the ego and the pain of separation takes time and requires understanding, tolerance (say the Lord's prayer everyday!) and patience, but WE MUST START SOMEWHERE! A little in the right direction is worth a life in the wrong.
Here a several suggestions concerning Opening the Heart Chakra and using it to eliminate the ego.

Practicing "Considering Others and their lives."

Keep photographs of the people in your life; especially your family and friends.

Listening to music that activates the heart chakra.

Getting involved in collective and community orientated activities.

Taking care and respecting and loving your good qualities.

Helping others.

Helping yourself to help others.
---
---
---
EE MEDITATION ENLIGHTENMENT TEXTS

MEDITATION ENERGY ENHANCEMENT MAIN PAGE

Individual one off contributions to our vision can be sent through paypal www.paypal.com to the Energy Enhancement Synthesis of Light Paypal Account, sol@energyenhancement.org

Happy

Meditation!
Bookmark this page - add it to your Favourites Now!!