HUMILITY IS THE KEY TO PROGRESS
---
"Rome was not built in a day."

Humility is an essential key to help us out of the darkness of our ignorance. Humility is the ability to acknowledge that we have problems, faults, pains, make mistakes, act in ways that we don't want to, say and think things that we know are not good, etc. Humility is acknowledging how we actually are today.
Without honest self knowledge, how can we begin to improve? From the mud grows the lotus. First we must accept the mud. We will not have it forever. Rest assured. But first we must understand why we experience all these negative and painful conditions.
Humility teaches us how to be with our pains and disappointments without trying to escape from them. How can we escape from a prison if we don't first admit that we are a prisoner? How can we run if we cannot even walk? How can we solve our problems if we don't acknowledge that we have them? Humility saves us from arrogance, false pride, and projecting our own problems onto other people.
Humility allows us to seek answers to our problems and solve them. We can ask people whom we trust questions concerning our problems, we can listen to the answers and reason whether we feel them to be appropriate.
Humility helps us avoid becoming or remaining as an arrogant and ignorant person. Humility helps us solve our problems. Humility gives us the patience, tolerance, and the will to understand ourselves that is necessary to begin our self-healing and further growth.
"Take it easy, but don't be lazy."
Humility is a necessary quality for self-study, honest self-inspection, healing, and growth. Humility helps us to understand our limits, abilities, strengths and weaknesses, and boundaries, and to respect these limitations in our lives so that we don't arrogantly harm and mislead ourselves and others. We can get on with our life in a quiet, sensible, and appropriate manner.
Humility helps us to realise that others don't necessarily perceive and live life in the same way that we do. If our own lives are not working as we hoped, we are frustrated, disappointed, we have no life-meaning, we are bored, and perhaps we are unhappy, then with a touch of humility we don't go around assuming that everybody else is in the same boat. We realise that there are many different approaches and outlooks to life that are different from our own.
Humility allows us to realise the limitations of our own small mind and shows us that if we admit this then we can learn to understand other approaches and attitudes. Nurturing and cultivating humility is a first step in reducing our egoism which allows us to move out of our self-perpetuating psycho-emotional prison of conditioned life perceptions and responses.
Humility is closely linked with another spiritual quality which is APPRECIATION. We learn to appreciate life. We learn to enjoy that which is in front of us. Appreciation is a great quality to nurture for it allows us to enjoy life and leads us to satisfaction and contentment. Without humility and appreciation we run the risk of being overtaken by endless desires and craving (lust and greed), unable to find satisfaction in any of them however hard we try. Then we get restless, frustrated, disappointed, upset, and unhappy.
So let us nurture humility within ourselves and overcome our ignorance, narrow mindedness, and discontent.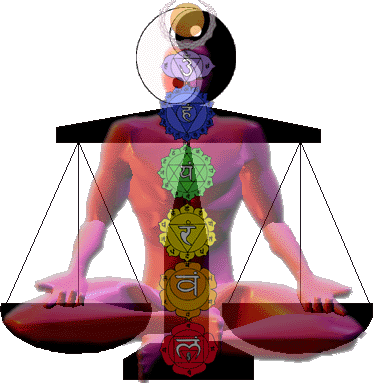 "I don't know what I want, but I know what I don't want."
As ENERGY ENHANCEMENT practitioners, what we definitely don't want are the negative and ignorant expressions of the chakras. It is this alchemical lead that we aim to transform into the gold of the enlightened soul. This takes time and perseverance.
---
---
FREE!! - EIGHT FREE ENERGY ENHANCEMENT MEDITATION GIFTS
Weekly Email Service of Right On Spiritual Texts and Pointed, Pungent and Humorous Stories.
YOGA, Energy Enhancement and Meditation.
SIGN UP NOW FOR THE "ENERGIES" NEWSLETTER

YOU GET EIGHT FREE ENERGY ENHANCEMENT MEDITATION GIFTS
FREE REPORTS - WHAT THE OTHER MEDITATION COURSES WILL NEVER TELL YOU

HOW TO HEAL TRAUMA AND CLEANSE YOUR KARMA.

FREE ONLINE ENERGY ENHANCEMENT E-Book

FREE ENERGY ENHANCEMENT VIDEO - YOGA SUTRAS BY SATCHIDANAND Download size 426mb

FREE!! 90 MINUTE TALK - ENLIGHTENMENT BY SATCHIDANAND Download size 11MB

FREE MEDITATION ENERGY ENHANCEMENT DANCE VIDEO ONE Download size 34MB

FREE MEDITATION ENERGY ENHANCEMENT DANCE VIDEO TWO Download size 38MB

FREE MEDITATION ENERGY ENHANCEMENT DATABASE ACCESS ONLINE 200MB

FREE Weekly Email Service of Right On Spiritual Texts and Pointed, Pungent and Humorous Stories.
Fill in the Form BELOW!!
---
---
---
EE MEDITATION ENLIGHTENMENT TEXTS