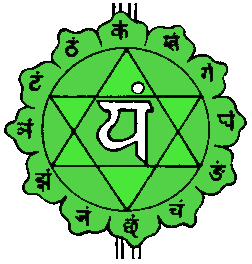 ---
We cannot become a truly healed, and thus whole, person until we do so. To be 'Whole' is to be 'Holy'. That's what it means.
The word 'parent' is used to refer to the group of people who helped bring us up when were children. This may not actually have been our blood parents, it could be guardians or adopted parents.
We need to feel heart chakra love for our parents, for our own benefit as much as for others. If we are holding on to unhealed childhood pains, then these unresolved subjects are harmful to us and others. When we heal our primary relationships then we heal ourselves and thus we avoid projecting our inner pain and confusion out onto the world and it's contents. If we heal our relationship with our parents, then we will avoid so many resulting horrible mental, emotional, and physical illnesses that stem from this important relationship. I would say that about 95% of human problems are due to unhealed childhood pain and ignorance.
Healing or Hell? I know what I would choose.
If we can - and we can - heal our relationship with our parents, then we take a huge step towards become mature, friendly, whole, wise, and enlightened people. Yes, I know that along with virtuous, useful, and healthy conditionings, we also inherit the proverbial "bags of shit" from parents and other strong childhood influences, but it is very important to remember that "we are all living from what we know at this present time." We are all approaching life with the knowledge that we possess today. If our parents could have approached our upbringing differently, with a different knowledge base, then they would have done.
We are all human. We need to forgive everybody for any negative and harmful situations or conditionings. Then we can let go of the whole thing and move on - healed. We could also accelerate our healing process by taking time to THANK OUR PARENTS for teaching us all the useful, wonderful, helpful, and benevolent life skills and lessons.
All healing is a heart chakra activity and central to the heart chakra functioning is the expression of CONSIDERING OTHERS, but we can only begin to do this when we have dissolved our selfishness and egocentricity a little, which is one the functions of THE TECHNIQUES OF ENERGY ENHANCEMENT.
When we were a little, frightened, helpless child our parents or guardians picked us up when we fell, wiped the tears of frustration and pain from our eyes, made us food, gave us clothes and shelter, spent hours listening to our ideas and problems, tried to pass on their knowledge to us, made mistakes (like we all do) and hated themselves for it, chastised and smacked us because they were at their wits end concerning their own lives - felt horrible and guilty about it.
Let's have a go at thinking about our parents in this manner. Really trying to consider them and the difficulties and sufferings that they must experience.
The whole process of healing is concerned with the FIRST INITIATION OF ENLIGHTENMENT - dissolving our infantilism, our selfishness, our childishness, and egocentricity - CONSIDERING OTHERS.
Healing is not about getting rid of unwanted pain and then carrying on as we have been doing, it's going to involve a change of heart, a transformation and shift in our approach to life.
From the lead comes the gold, from the mud comes the lotus - which means that from our pains will come forth our compassion, understanding, and true humanity.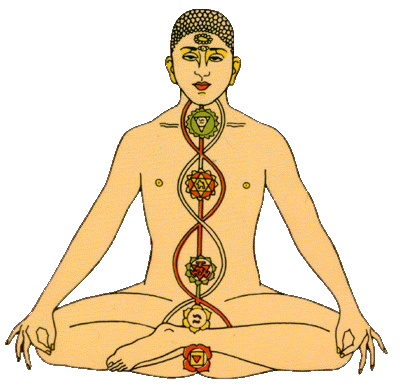 Avidya - Sadhana - Vidya.
Ignorance and darkness - Spiritual Practice - Wisdom.
The childhood blockages in the chakras are a primary source of our today's experiences of pain, frustrations, confusion, depression, discomfort, useless and annoying personality traits, and holistic dis-ease.
By taking the time to heal ourselves properly, we take the first huge step towards becoming a happier, more compassionate and understanding person. By healing these relationships, we remove the blockages from our own system.
We get happier, others get happier. That's the way it works. By healing our relationship with our parents, we remove huge blockages in the chakras, especially the heart chakra. We need a functioning heart chakra to become a true human being.
Can we understand how important healing ourselves is? We can't really hope to be happy without doing it. As we remove the blockages, the whole system begins to work properly.
As Swami Satchidananda of The Integral Yoga Society informs us:
"We are doing nothing to attain happiness, we are simply removing the obstacles to that happiness"
And likewise, when The Buddha was asked what he had gained in his enlightenment, he answered:
"It's not what I have gained but what I have lost that counts."
---
PRACTICE: THE PROCESS OF DOING.
Avidya - Sadhana - Vidya.
It's the practices (sadhana) that remove the blockages (the avidya) and then we experience the more enlightened state (vidya).
If we don't heal ourselves then life tends to get worse for ourselves and others as our unhealed pains dominate us and dictate the types of experiences that we can have. As within, so without. If we have inner pain, then we will have painful and negative outer experiences.
I believe that healing offers the sensible way through this psychological minefield.
Some of the Experiences that we might expect if we don't heal our childhood pains.
We get caught up in the attention seeking strategies for the rest of our lives. Caught in an unconscious and perpetual cycle from one to the next, leading us further and further into depression and despair.

We may spend a huge amount of time and energy trying to find "parent substitutes" in our daily relationships with other people. This only leads to embarrasment, pain and confusion. The hurt and confused inner child trying to sort things out. When we do find suitable "parent substitutes", whether these are romantic partners or work associates, then we begin to play out all the unresolved childhood issues. People run away from us and we are left lonely, confused, and in pain.

We live on "autopilot", caught in the conditionings of our childhood personality, we cannot adapt to new life situations and thus substantial reduce our life experiences.

We pass on all our baggage and unresolved issues to our children, thus making them unhappy and confused.

We have a high probability of becoming addicted to the pleasure principle in an attempt to "blot out" our inner pain. Alcoholism, drug addiction, sex addiction, compulsion, obsession, and pain.

We fail in all our attempts to become a happy, satisfied, integrated, useful, and wholesome person. We get bitterly disappointed and confused, and then we project all this pain onto the world and it's contents - eg; Hitler, Stalin, Pol Pot, or just another petty tyrant, seducer, abuser, violator, victim. These are all the strategies of the ego-centric personality that is based upon childhood pain.
---

RELATED STUDY.
---
---
FREE!! - EIGHT FREE ENERGY ENHANCEMENT MEDITATION GIFTS
Weekly Email Service of Right On Spiritual Texts and Pointed, Pungent and Humorous Stories.
YOGA, Energy Enhancement and Meditation.
SIGN UP NOW FOR THE "ENERGIES" NEWSLETTER

YOU GET EIGHT FREE ENERGY ENHANCEMENT MEDITATION GIFTS
FREE REPORTS - WHAT THE OTHER MEDITATION COURSES WILL NEVER TELL YOU

HOW TO HEAL TRAUMA AND CLEANSE YOUR KARMA.

FREE ONLINE ENERGY ENHANCEMENT E-Book

FREE ENERGY ENHANCEMENT VIDEO - YOGA SUTRAS BY SATCHIDANAND Download size 426mb

FREE!! 90 MINUTE TALK - ENLIGHTENMENT BY SATCHIDANAND Download size 11MB

FREE MEDITATION ENERGY ENHANCEMENT DANCE VIDEO ONE Download size 34MB

FREE MEDITATION ENERGY ENHANCEMENT DANCE VIDEO TWO Download size 38MB

FREE MEDITATION ENERGY ENHANCEMENT DATABASE ACCESS ONLINE 200MB

FREE Weekly Email Service of Right On Spiritual Texts and Pointed, Pungent and Humorous Stories.
Fill in the Form BELOW!!
---
---
---
EE MEDITATION ENLIGHTENMENT TEXTS