NEW MEDITATION ENERGY ENHANCEMENT SITE www.meditationee.com CLICK HERE!!

FREE REPORT CLICK HERE!! SECRETS OTHER COURSES WILL NEVER TELL YOU JOIN OUR REGULAR SPIRITUAL EMAIL SERVICE

ENLIGHTENMENT WITH MEDITATION ENERGY ENHANCEMENT INTRODUCTION
MEDITATION ENERGY ENHANCEMENT TESTIMONIALS
HEAL PROBLEMS - TRAUMA, PAIN, RAPE AND ABUSE, RELATIONSHIPS, DIVORCE, BEREAVEMENT, ANGER, FEAR AND DEPRESSION, FRIGIDITY AND IMPOTENCE, SEX ADDICTION, PIERCINGS, TATTOOS, BDSM, TANTRA, HOMOSEXUALITY, LESBIANISM, MULTISEXUAL PROBLEMS, DRUG ADDICTION AND CRAVING, GAMBLING, BAD BACKS, HEART DISEASE, CANCER.
MEDITATION ENERGY ENHANCEMENT BECOME A TEACHER
SACRED DANCE VIDEOS
MEDITATION ENERGY ENHANCEMENT PROMOTION
EE MEDITATION VIDEO DOWNLOAD 15 GB POUNDS
EE COURSE OVERVIEW
GAIN ENERGY LEVEL1
THE KARMA CLEARING PROCESS LEVEL2
SOUL SPLIT RETRIEVAL LEVEL3
MASTER TANTRA RELATIONSHIPS LEVEL4
EE DVD/CD VIDEO COURSE
ENERGY ENHANCEMENT COURSES SUMMER 2005 SPAIN INDIA ARGENTINA
FREE 90 MINUTE MEDITATION TALK ENLIGHTENMENT
FREE ENERGY ENHANCEMENT DANCE VIDEO 1
FREE MEDITATION DATABASE 200Mb
WISDOM MEDITATION ARTICLES MEDITATION STORIES
FREE, FULL DANCE VIDEO - RAVELS BOLERO
FREE ENERGY ENHANCEMENT DANCE VIDEO 2
GIVE A FREE DONATION TO ENERGY ENHANCEMENT
EE ONLINE COURSE ONLY 7.95
THE EE BOOK
SERVING YOUR MEDITATION SINCE 1993 - ENQUIRIES AND BOOKINGS EMAIL sol@energyenhancement.org

ARTICLE ON ENERGY ENHANCEMENT FROM THE YOGA MAGAZINE OF GREAT BRITAIN - FIND OUT WHAT THEY SAY!! Energy Enhancement does exactly what it says on the Tin!
James Ellerbeck, Yoga Magazine of Great Britain.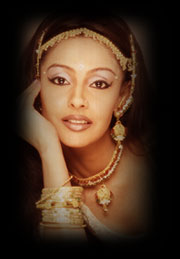 Here I am today, sitting down, putting pen down on paper whilst gathering my thoughts on the amazing Energy Enhancement Course that I am currently on. Where do I begin? Firstly, I felt it would be great to share my experiences of the Energy Enhancement course with other like-minded people. The following information is for those interested in growing spiritually, and wanting this world to become a better place - starting from improving themselves!
Honey Kalaria, Bollywood Star and Owner of Diva Entertainments

Kundalini Alignment with Energy Enhancement The awakening of the Kundalini Energy starts from the base chakra and as it rises it continues to pierce into all the seven chakras as I was told by Honey Kalaria. And when I performed this exercise, one of the first of the Energy Enhancement Initiations, what I experienced was a powerful energy shooting into my base chakra and rising through my body, feeling like a large column of white light, piercing through each chakra at a rapid speed and shooting out of my crown chakra. The feeling was so strange. I was hot but felt cold at the same time. My hands, arms and legs were shaking and shivering and yet I was not cold………what a strange feeling and I felt connected. Dhiren Raichura. London, UK, Music Producer, Composer, Singer, Songwriter and a musician.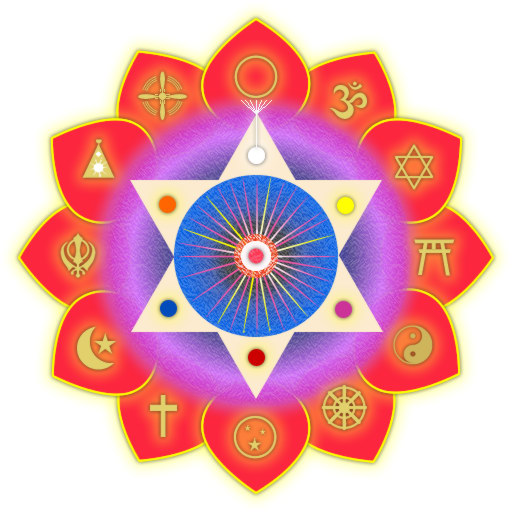 MEDITATION ENERGY ENHANCEMENT - THE CORE ENERGY TECHNIQUES!!
HOME PAGE
MEDITATION - ANCIENT EFFECTIVE ENERGY ENHANCEMENT SECRETS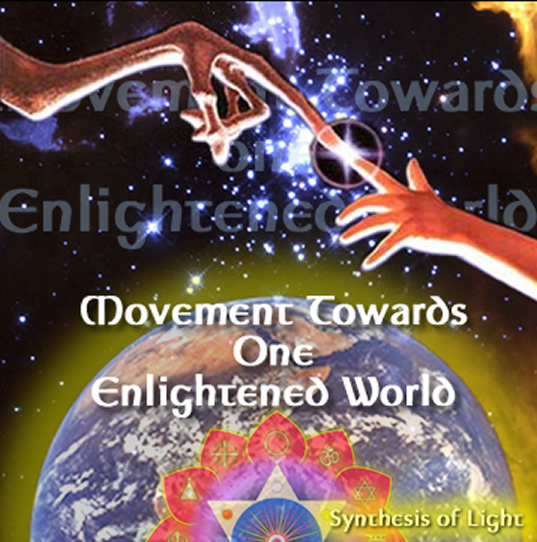 JOIN IN OUR VISION OF ONE ENLIGHTENED HARMONIOUS WORLD.
SPEED UP THE PROCESS OF ENLIGHTENMENT
TRANSMUTE AND DISSOLVE ALL TRAUMA AND NEGATIVE ENERGY
REMOVE Traumas due to Pain from Anger, Depression, Divorce, Bereavement, Addiction, Drugs, Impotence, Multisexual problems, Rape and Sex, Heart Disease and Cancer.
With the Energy Enhancement DVD or Online Meditation Course we can learn how to Transmute Aches and Pains, Traumatic Emotional Memories and Negative Thoughts. With Energy Enhancement Ground Negative Energies and learn The Mastery of Relationships, Increase your Good Luck, Happiness and Purpose.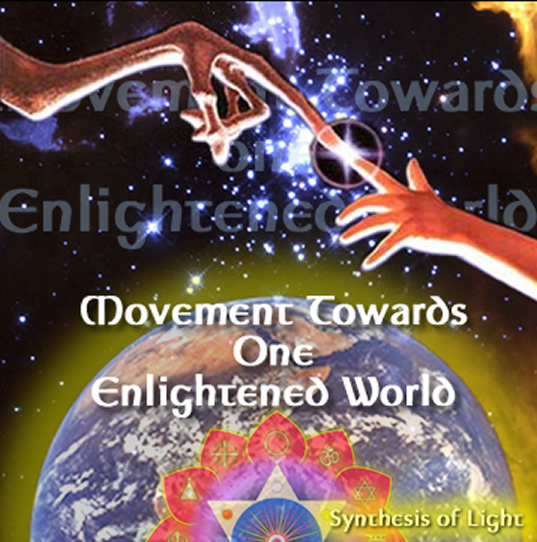 JOIN IN OUR VISION OF ONE ENLIGHTENED HARMONIOUS WORLD.
IF YOU WANT TO CHANGE THE WORLD, CHANGE YOURSELF FIRST.
IF YOU WANT TO MAKE THE WORLD ENLIGHTENED, MAKE YOURSELF ENLIGHTENED FIRST.
JOIN US BY USING THE ENERGY ENHANCEMENT KARMA CLEARING TECHNIQUES, EASILY REMOVING ALL TRAUMA AND NEGATIVE EMOTIONS.... ON THE PATH OF ENLIGHTENMENT.
QUOTE FROM THE ENERGY ENHANCEMENT BOOK CHAPTER 2.3
"All of our educational systems in the world are rooted in intellectual development; hence they all depend on memory. The examinations in our schools, colleges, universities, are not of intelligence. Memory is mechanical. A computer can have a better memory than a man of genius, but the computer has no intelligence."
Yet thinking like this, as we have done for thousands of Years, produces Defects.
This Energy Enhancement Ideal is Normal.
The Other is not yet Life.
Come for this Spectacular Energy Enhancement Training.
Come for this Extraordinary Training.
Fulfill the Aspirations of your Soul Path.
This is The Experience.
This is The Movement.
This is The Vision.
ENERGY ENHANCEMENT IS A UNIQUE SYSTEM FOR THE MILLENNIUM
SPEED UP THE PROCESS OF ENLIGHTENMENT
Energy Enhancement is a unique system for the millennium, the result of years of investigation, direct holistic experience and integration from many sources including Taoism, Kriyas, Alchemy, Yoga, Energy Meridians and Meditation. Energy Enhancement has taken the best of all systems to provide you with one integrated practice for self improvement and realising your full potential. The techniques work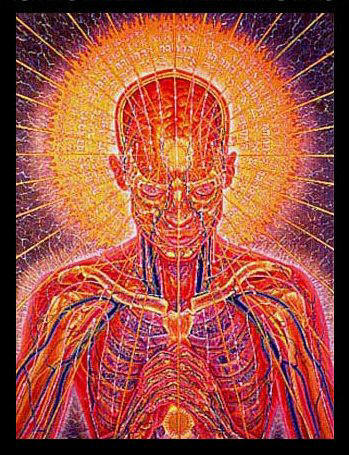 and have been taught by SOL for the last 15yrs to 100's of students.
Some of the following powerful and effective skills you will learn:-
Circulation of abundant energy from higher pure sources (Soul Connection)

Increased psychic ability

Removal of health problems caused by blockages and disease free life

Ability to heal yourself

Mastery of relationships (Your marriage councilor won't tell you this)

How to find your true life path and purpose

Mastery over negative emotions

The mastery of usually unconscious communication by being conscious of energy flow

Removal of energy blockages

Removal of negative emotions from traumatic experiences

Karma clearing and forgiveness process

Past Lives: Gaining from our experiences and healing

Opening the heart

Grounding of all negative energies and experiences

Learn how to invoke a calm and peaceful state at any time

Supercharge your intellect, emotional IQ and increase creativity
The outstanding benefits of the Energy Enhancement Course you will experience, can be spread over many pages and is on this fine website, but the Energy Enhancement Techniques are something that you will have to see, hear, and feel for yourself rather than read about, on one of our Energy Enhancement Courses....
ENERGY ENHANCEMENT-
TRANSMUTE AND DISSOLVE ALL TRAUMA AND NEGATIVE ENERGY

Energy Enhancement Advanced Ancient and Successful Techniques will teach you how to Transmute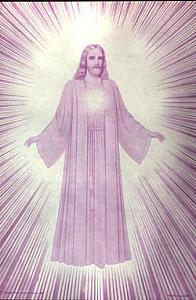 and Dissolve all Negative Energy underlying the Trauma or extremely distressing experience that causes severe emotional shock. This act of dissolving the negative energy at the core of the trauma will produce Acceptance in you and will allow you to Forgive yourself which is necessary before you can begin to Forgive all those who have trespassed against you.
From experience with our past clients we have had to work with people who are suffering from..
Traumas, distress, damage, suffering, ordeal, upset, shock, extremely distressing experiences that causes severe emotional shock and may have long-lasting psychological effects and many difficult and painful problems. Energy Enhancement teaches how to dissolve the negative energy from all memories.
Divorce, Bereavement, Relationships and Accidents. separation, split-up, break up, annulment, separate, break up, Grief sadness mourning unhappiness regret, distress, many difficult and painful problems. Learn the Energy Enhancement Mastery of Relationships. Energy Enhancement teaches how to how to dissolve the negative energy from all memories.
Rape and Abuse violent, destructive, or abusive treatment. Energy Enhancement teaches how to how to dissolve the negative energy from all memories.
Anger, Fear and Depression. Energy Enhancement teaches how to how to dissolve all negative emotions.
Sex, Frigidity and Impotence, unable or unwilling to respond sexually, to enjoy sexual intercourse, or to have orgasm during intercourse and the inability of a male to perform sexual intercourse, usually because erection of the penis cannot be achieved or sustained. Energy Enhancement teaches the Mastery of Relationships and how to how to remove all blockages from the sexual chakra.
Multisexual problems, Lesbianism, Homosexuality Energy Enhancement teaches the Mastery of Relationships and how to how to remove all blockages from the sexual chakra.
Sex Addiction and sexual intercourse. Energy Enhancement teaches the Mastery of Relationships and how to how to remove all blockages from the sexual chakra and addictive desires.
Addictions, a state of physiological or psychological dependence on a drug liable to have a damaging effect, habits, compulsions, dependence, obsession, craving. Learn how to remove all blockages from addictive cravings and desires. Energy Enhancement teaches how to how to remove all blockages from addictive desires.
Disease, Bad backs, heart disease and cancer. Energy Enhancement teaches how to remove disease blockages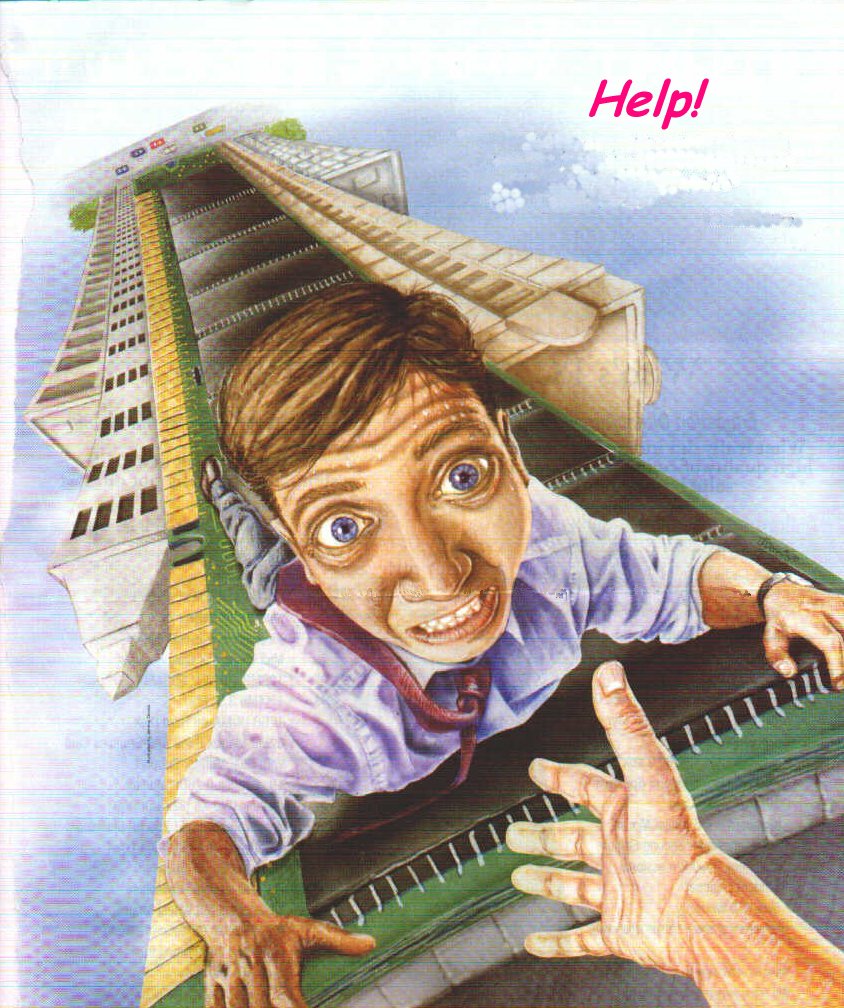 With Energy Enhancement we can learn how to Transmute Aches and Pains, Traumatic Emotional Memories and Negative Thoughts, to Ground Negative Energies and learn The Mastery of Relationships Cravings and Desires.
Energy Enhancement teaches how to Increase our Good Luck, Happiness and Purpose.
MORE ON the TRAUMA ABOVE.. CLICK HERE
Energy Enhancement is the fastest way to Enlightenment..
Yoga is good but Pranayama is 10 times faster at releasing Energy Blockages whi
ch stop the Enlightenment process.
Pranayama is good but Meditation is 10 times faster than even that at releasing Energy Blockages which stop the Enlightenment process.
Meditation is good but Samyama is 10 times faster than even that at releasing Energy Blockages which stop the Enlightenment process.
Yoga, Pranayama, Meditation and Samyama are part of the Eight Limbs of Yoga in the Yoga Sutras of Patanjali and Samyama is talked about from over 5000 years ago in the THIRD AND FOURTH Chapter of The Yoga Sutras of Patanjali.
And Samyama IS Energy Enhancement, 1000 times faster on the Path of Enlightenment.
The problem with all courses of self improvement such as all Psychology, Tony Robbins, Neuro Linguistic Programming, is that they only work at the intellectual level whereas the mind is only the tip of the iceberg. Nine tenths of the ice is underneath the water!!
They only TALK about changing internally.
Just look at Woody Allen, he has been in Therapy all his life!!
Even Meditation and Yoga is slow in comparison to Energy Enhancement. Zen Monks can sit for 20 years without the movement forward you can get on the Energy Enhancement Course, Video Course and Online Course.
Energy Enhancement uses all these methods AND gives you the ANCIENT PROVEN TOOLS, the techniques to change at a very Deep and Subconscious, even Unconscious level...
Overcome ALL
Negative Emotions

Energy, Chakra, and DNA Blockages

Past Lives Trauma

Gollum Subpersonalities

Painful Experiences in this Life

Trauma and Shock
and Create
It is the Quickest Path to Enlightenment.
ENERGY ENHANCEMENT WORKS QUICKLY TO CLEAR AWAY ALL PROBLEMS THAT OTHER COURSES DO NOT REACH.
Energy Enhancement does exactly what it says on the Tin - James Ellerbeck, Yoga Magazine of Great Britain.
ARTICLE ON ENERGY ENHANCEMENT FROM THE YOGA MAGAZINE OF GREAT BRITAIN - FIND OUT WHAT THEY SAY!!
SUCCESSFUL
PROVEN
TIME TESTED
TRUE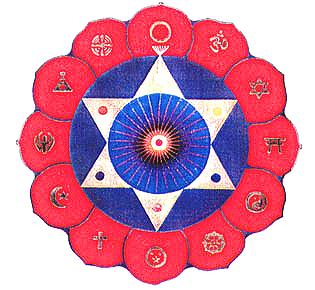 MEDITATION ENERGY ENHANCEMENT
WHAT IS IT?
INCREASE YOUR SPIRITUAL ENERGY NOW!!!
With The FOUR Levels of the Meditation Energy Enhancement Course

-Energy Enhancement, - An Advanced Meditation Course which gives the MOST benefits of any course of Meditational Self-Development available anywhere in the World today.
If you want to Master Meditation Energy, to get more Energy and to handle it better, this course is for You!
If you want to Speed Up the Meditative Process, rather than sitting with no result.
Energy Enhancement Advanced Meditative Techniques including the Kundalini Kriyas and the Five Taoist Elemental Pathways of the Chi, is for You!!!!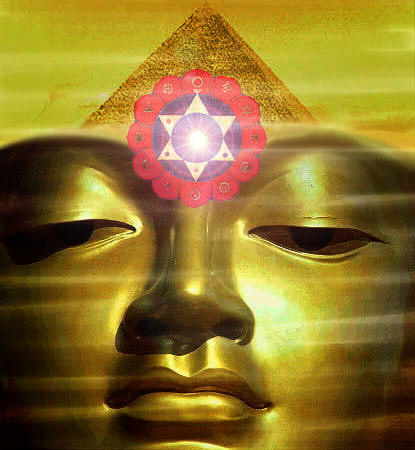 Whether you are a Management Corporate Executive, any sort of Alternative Practitioner, meditator, yogi or anyone who wants to evolve, - become better, smarter, more evolved, more empathic, more successful; this course will enable direct experience of superior life performance.
---
HONEY KALARIA JAN 2005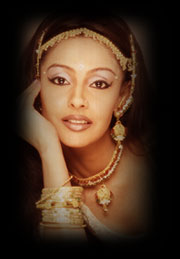 Once on the course, my exciting adventurous journey began! In my life I have done hundreds of courses but the Energy Enhancement Course I found to be completely different. Firstly, the contents and the teachings seem to be inspired by higher forces and had a deep base in spirituality. Also, you don't just learn about ideas, concepts and theory, but also learn through direct experiences whilst doing the exercises. As you progress through the course, the powerful and effective techniques are taught step by step, so that at each initiation you can work thoroughly and obtain a firm understanding.
As I realized how wonderful and life transforming this course is, I got inspired to make this course available to others in London. I have therefore invited Satchiji and his wife Devi to conduct a 4 week evening and weekend course in May 2005 in London. Both Satchiji and Devi are beautiful and inspiring souls, passionately committed to helping people grow spiritually and accelerating each students progress towards enlightenment. They allow the students to grow at their own pace, whilst passing on profound knowledge and techniques in a light hearted and joyful manner. Both of them have extensive knowledge, possess strong perceptive powers and bathe people around them in the strong Buddhafield of energy that surrounds them. They have both made my stay in Argentina a delightful and a memorable one.
Honey Kalaria, Choreographer, Bollywood Film Star, owner of Diva Entertaiments. Honey Kalaria Full Testimonial and London Course Click Here!
---
OLD MEDITATION SYSTEMS
Over the years many people have got stuck on meditational systems which are old fashioned, limited in their nature, emotionally controlled by the top brass, and emotionally stuck to by their practitioners in the face of no results. Energy Enhancement offers the most advanced set of meditational tools taken from the best, most ancient and effective meditational systems available.
Through Higher Energies, Energy Enhancement Synthesis of Light teaches you techniques in advance of all meditational systems available on this planet, speeding up your process towards enlightenment through learning how to stop the mind, gain meditational energy, remove energy blockages which are the cause of a badly functioning mind, remove negative emotions like anger, sadness, depression and fear, and the Mastery of fantastic relationships.
As we use Energy Enhancement Techniques we access Kundalini Energy and the use of Tantra and Tantric Methods towards enlightenment and the overcoming of negative magic and its practitioners.
Even Christians are now teaching Christian Yoga and Christian Meditation. Buddhism has got stuck at the level of Vipassana and Metta Bhavana. Hinduism at the level of acrobatic circus yoga and Stopping the Mind - From the Yoga Sutras of Patanjali, second sutra..
Yogas Citta Vritti Nirodha - Enlightenment is the ability to reduce the mind waves to nothing, forgetting that Ashtanga Yoga or the Eight (Ashta) Limbs of Yoga are followed by the Ninth Limb, Samyama and the use of Samyama to remove Energy Blockages, As a Farmer removes stones from the watercourse in order to allow the energy to flow, as written about in the Fourth Book of the Yoga Sutras of Patanjali.
Samyama is the essence of Energy Enhancement, the creation of psychic powers in order to remove energy blockages and purify the mind.
Energy Enhancement has been able to teach most people to remove their own energy blockages with the backup of Energy Enhancement teachers, Satchidanand and Devi Dhyani who were taught by Zen Master Hogen, who has a Zen Temple on the slopes of Mount Fuji in Japan, and also in Australia, and Swami Satchidananda, a student of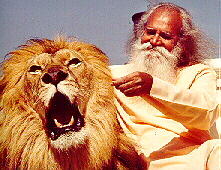 Swami Sivananda of Rishikesh, and who attained his Mahasamadhi at the age of 89 in 2002.
Previously only Hindu Gurus and Zen Masters had the ability to remove energy blockages by means of their psychic powers gained through a lifetime of meditation and other miracles. People who have known Roshi Hogen and Swami Satchidananda know that through them, enlightenment exists and is living today, as in all the ages of this planet when virtue is in abeyance.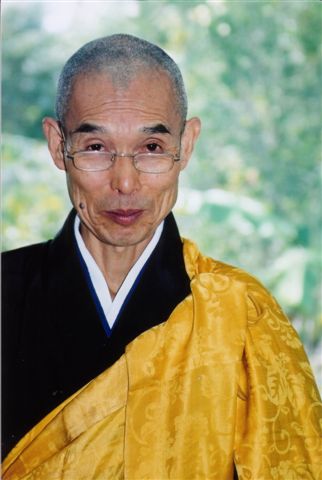 Hogen's Haiku, Can you feel my breeze blowing, Even from 10,000 miles. Yes, we felt his energy even at the other ends of the earth. The secret of Zen and the Guru is that they remove the blockages of the student, but only when the student is ready, when the student has leant how to ask. How to be a good student.
That is why Swami Satchidananda, Tangen Harada Roshi, Yasutani Roshi and Zen Master Hogen have been so successful in producing their enlightened students.
Although Satchidanand and Devi Dhyani will teach you Energy Enhancement techniques Online, by Video and on Retreat to remove your own blockages, if the blockage is too tough and too deep for you, the Buddhafield of Energy Enhancement and Satchidanand and Devi Dhyani, is waiting to help you on the Costa Brava in Spain, Argentina, and India.
Energy Enhancement is the most advanced and speedy way to Enlightenment on this planet!!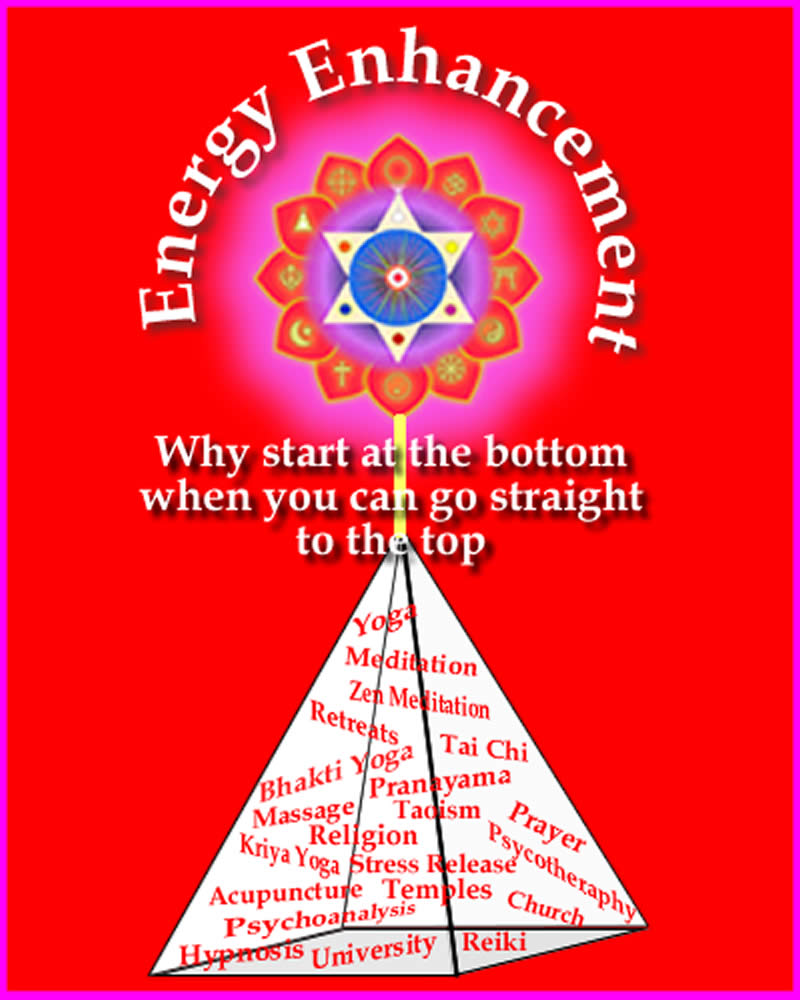 WHY START AT THE BOTTOM WHEN YOU CAN GO STRAIGHT TO THE TOP WITH ENERGY ENHANCEMENT ONLINE COURSES, VIDEO COURSES AND ENERGY ENHANCEMENT IN SPAIN, INDIA, AND ARGENTINA
CLICK HERE FOR The 37 Practices of the Bodhisattva or "What are the Symptoms of Enlightenment" from His Holiness, The Dalai Lama
Test us, Energy Enhancement, out...
Become a Teacher of MEDITATION ENERGY ENHANCEMENT!!


Bookmark this page - add it to your Favourites Now!!
The SOL Masters in Energy Enhancement Teacher Training.

Because these Techniques of Energy Enhancement are so valuable, we are searching for high quality teachers of meditation and Energy Enhancement to pass these techniques on to their Clients.

The More people who learn these techniques, then the more the Thought Form Field of the world will be cleared and energised.

We require Stable Established people of Meditation who have been practising the techniques of Energy Enhancement.

Much support and backup are necessary at every stage. We care for our clients.



After completing the Three Levels of Energy Enhancement and getting firmly established in meditation and learning more about Yoga on our Teacher Training course, the Energy Enhancement Teacher Training Takes one week per Level with the opportunity of teaching clients with SOL.

YOU

CAN be

An Energy Enhancement Professional!!!

Change your Career!!

Enhance your Profession!!

Become an Expert, Professional Teacher of Energy Enhancement to Instruct your students in 21 Initiations of Energy Enhancement in 3 Levels.

As well as Teaching your students 3 Reiki Initiations by becoming a Reiki Master FREE!! with Energy Enhancement.

and

Earn a Living with Right Livlihood!!

.

You do not need money for yourself beyond your basic needs, but Henry Ford said, "If you can live on 1% of your income, spend the other 99% on advertising"

This is necessary to support your LIFE PATH!!!

ENERGY ENHANCEMENT CAN PROVIDE YOU WITH THE INVESTMENT TO DO JUST THAT!!!

Energy Enhancement Course Speeds up the Process of Enlightenment

This course has been designed for those who require the ultimate in meditative techniques. For those who know that we come into this world with nothing and that when we die, we leave with nothing but our evolution. For those who are serious about their Self-Development.

As the Buddha put it "For those who understand the urgency of the Spiritual path, the shortness of life, the importance of the burden to be bourne, the reality of enlightenment."

The Reality of Enlightenment- Yes, the Energy Enhancement course works.

Energy Enhancement, using Advanced Secret Techniques of the Kundalini Kriyas and the Five Elemental Pathways of the Chi, vastly increases the speed of the meditative process.

Over Thousands of years the work of Integration and enlightenment has been so arduous, so hard. Monks have meditated for hours every day for fifteen years and still been left no wiser.

Only a few brilliant people have managed to totally integrate their beings. However, wise people of the past from many different religions, have left us an inheritance of lost techniques which can speed up this process. Still, the way is not easy.

THE FIRST SECOND AND THIRD INITIATIONS ON THE PATH OF ENLIGHTENMENT

Usually it takes 100 lifetimes to open the heart, and on this planet only perhaps 50% of the people have started to think a little about others instead only of themselves. 50% of the people pehaps are entirely selfish!. This is the First Initiation on the path of Enlightenment and in it the Solar Plexus starts to empower the heart with its energy.

And then only one Lifetime further to open the pathway between the base chakra and the Head Chakras. and this is commonly called enlightenment itself. Once the second initiation has been mastered then The Third Initiation, Enlightenment, can even happen in the same Lifetime!

The problems of the world are now so intense that there needs to be a speeding up of evolution to create more evolved beings.

As well as Energy Enhancement it is useful to complete the processes of:-

1. Hatha Yoga, working on the blockages of the body.
2. Pranayama, working on the stuck emotions.
3. Dance or Martial arts, working on instinctive grace and movement.

All of which Energy Enhancement will speed up.

In Energy Enhancement we start with meditation and move on into The Kundalini Kriyas of the Hindu and Taoist Masters. Then Samyama, working on removing all the problems with:-

1. Blockages - Cleaning the Psychic Body
2. Subpersonalities - Cleaning the Inner Children.
3. Relationships- The Mastery of Bereavement, Divorce and Death.
4. Organisations- Cleaning the World.

The student needs to work on Meditation and Food every day.

As Gurdjieff said,"First Mastic. Then Mystic."

The ability to digest all negative energies.

Usually the course is taken over 3 years, each level usually taking one week to teach and one year to practise.

For those brave souls who want the advanced training course. This is available over four Weeks because of the extra work and intensity of cleaning required. We recommend that these students still practise with us for Three years after the course to receive more energy to complete the cleaning process.

Extra energy from outside, "Hanbledzoin," as Gurdjieff said, is the Energy, The Bled, or Blood of the Masters, and is necessary for the integrative process.

THIS IS SHAKTIPAT, THE BUDDHAFIELD, WHICH SURROUNDS SATCHIDANAND AND IS TRANSMITTED TO HIS TEACHERS



Not only are the techniques of Energy Enhancement so effective, but also specialised energies are necessary to complete the psychic bodies, to fill them up, to complete them. These energies can only come through properly Authorised Energy Enhancement Teachers.

Like Reiki, the Energy Enhancement Course is a new Higher Frequency of Energy sent by Ascended Masters and Highly Evolved Devas or Angels to speed up the evolution of this planet.

Their Energy is transmitted and energised by this ENERGY ENHANCEMENT Teaching Foundation to be spread on this planet by its teachers who must be of an even higher and more practised calibre.



All our teachers must have worked with the Levels of Energy Enhancement. They can Teach Energy Enhancement Meditation and Energy Enhancement itself in 21 Initiations after that, of helping us with our courses.

Instead of taking over fifteen years of meditation, these advanced techniques allow the process to be speeded up and perhaps completed in only Three years.

Each individual Stage of each Level will be taught on a Seven Day Course or in Sessions over many months.

The price of Energy Enhancement is the same as other similar courses and gives so much more!

The Synthesis of Light Symbol

.

To be Spiritual you Don't HAVE to be Poor.

The Poverty talked about by the Christ is simply the ability to stop your mind. Create no thoughts in your mind at will. Become a good meditator.

The effect of poverty on those wanting to live by the spirit is to destroy competition with the standard religions. You will fail. The Standard Religions have built up a good bank balance by telling everyone else to be poor!!!

Why not claim your right to live as an accomplished Professional equal to a Doctor or a Wealth Counsellor.

The World is filled with Abundance.

The Poverty referred to in the Bible is really a Poverty of thoughts in the mind which occurs in Meditation.

Actually, Enlightenment is more important than Gold

(Or Krona and Kroda! as said Ramakrishna)

Jesus at first sight says blessed are those who are poor. Only the poor can reach the kingdom of God. It is good to be poor. This is a mistranslation and wrong thoughtform propagated by Organised Religion and fosters the society of dependence and of slavery.

He really meant blessed are the poor in heart, those who have no impure thoughtforms in their mind and hearts. Only they will see the Kingdom of God. As the Yoga Sutras of Patanjali says, "Citta Vritti Nirodha" - or reduce the thoughtforms of the mind to zero, Meditate. Be quiet. Listen to the still small voice of the soul.

Money is only a problem if you are overly attached to it. This is shown by too much desire or aversion to money. If you understand that you can own nothing in this temporary Caravanserai we call life. If you know you are only a Steward managing resources necessary for your task, your Soul Path.

A sufi tale tells of a group of seekers who went for an audience with Master Junaid. They were horrified by the opulence of his mansion and the beautiful fabrics and furnishings they saw in the anteroom. Without meeting Junaid they left and went in search of a "Better" Saint.

They found one in the poorer section of town. In a small room. Wearing only a loincloth. Eating only scraps. Very thin and beautiful. They were happy to meet him but when they started talking about Junaid. Criticism and gossip. The Saint said "Junaid is greater than I. I am only strong enough to be detached here. Junaid is stronger to be detached there!

Another tale. The Students noted that their Master was always calling on the rich people of the town. It seemed that he was only interested in money! When they talked and criticised him behind his back, eventually they got brave enough to talk to him about it. He said " These people are only interested in, know the value of, money. So I try to reach them with spiritually because I know the value of Money AND Spirituality."

Know the value of this energy of money. It is neccessary to life on this planet. (Integration from the higher chakras and the lower chakras through the heart)

The problem is one of Desire for money AND Aversion to money. They go together.

I believe that it would be nice to be rich. To employ the advantages of that richness, internal AND external richness. For the benefit of every living being.

You can't take it with you!! Spend everything in the propagation of your work, advertising your soul path, which is your only true richness.

My aim is truly your Enlightenment - Satchidanand

As Professionals. As Experts. Doctors earn $100 per hour and Lawyers, acupuncturists, Homeopaths similarly.

Why be different if you have something really, spiritually, valuable to share?

Remember that you cannot take money with you. Yet used wisely this money, earned from Energy Enhancement, can give you the time for your own practise and in support of High Thoughtforms, newly entering into this World.

One day some students went to visit the Great Sage and Enlightened being, Jallaluddhin Rumi, in search of Enlightenment. They found him in a palace surrounded by every luxury. Good food, Wines and even Beautiful Women.

Disappointed, they went further in search of a REAL Sage.

They found him in the Ghetto, surrounded by poverty, and satisfied, they knelt at his feet in order to receive wisdom.

First however, they mentioned the impostor Rumi.

The Sage went into Samadhi at the very mention of Rumi's name.

When he came back he said,

"I only live in poverty because unlike Rumi, I am not strong enough to live with Riches!!" (Sorry, I really like both versions of this tale!!)

Teaching Energy Enhancement makes you feel good because you are Teaching something which will change the lives of every one of your Students for the better.

You will be working at the highest Level of Evolutionary energies on this planet which will ensure that the External Angels will have to ensure that you are Trained sufficiently for your task.

This Teaching of Energy Enhancement is the fastest method of Your Evolution Available.

It makes your students feel good.

EVERYONE Benefits!!

Energy Enhancement teaches techniques at the cutting edge of Evolution which will aid, over the coming Millennium, the movement of humanity towards a Better, More Evolved and Richer Society, and Enlightenment itself!!

Internal and External Richness!!

This is the Beginning!!

This is NOW the BEST time to Learn and Teach Energy Enhancement!!

The cost of Learning to become a Teacher of Energy Enhancement is exactly the same cost, per level, of learning Energy Enhancement itself!!

meditations, meditation course, meditation techniques, professional, training, course, new career, meditations, meditation course, meditation techniques, professional, training, course, new career

---

Energy Enhancement Courses available

Energy Enhancement at the Taj Mahal and Tours in India

Energy Enhancement Courses in Spain - our Home Base.

The Energy Enhancement meditation and Yoga Holiday, The Energiser!! in Spain.

Energy Enhancement Meditation Techniques in Peru, Machu Pichu and Titicaca.

The Home Study Energy Enhancement Meditation Techniques Course by Download from our Web Site Available anywhere in the world.

Yoga Teacher Training.

Sacred Dance Performance

The Three Year Residential Course including all of the above.

The Energy Enhancement E-Book, Available by Download from our site.
---