The Cross.
---
The addition of the cross bar to the Staff of Aescepulus and Mercury shows the next stage. The awakening of the Heart.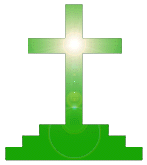 The Calvary Cross.
As the energies flow from Above to Below, from the Macrocosm to the Microcosm, from Heaven to Earth. As we channel these energies, they are distributed from the Heart through the arms and hands. We a crucified on the cardinal cross. The Awakened energies of the spine are expressed through the heart and the hands.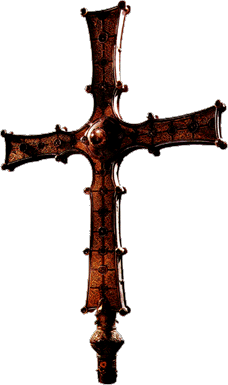 The Celtic Cross of Cong.
When powerful, awakened, Kundalini energy is also awakened in the Heart, then we see the Heart of Christ in total selflessness.
A minor awakening comes when we become a little less selfish. When we see that our benefit is bound up in the benefit of all living beings. When our selfish, egotistical, animal, lower selves are seen for what they are, on the way to being conquered, vanquished.