OSHO
Dhammapada-Buddhism-Buddha
THE DHAMMAPADA: THE WAY OF THE BUDDHA, VOL. 7
Chapter 8: Be in it; don't be of it
Question 3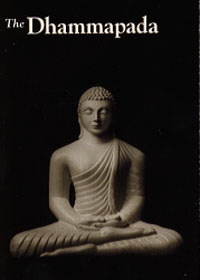 Energy Enhancement Enlightened Texts Dhammapada The Way of the Buddha, Vol. 7
The third question:
Question 3
BELOVED MASTER,
CAN YOU CONVINCE ME ABOUT THE EXISTENCE OF GOD?
Sargam, why are you worried about God? What wrong has he done to you? Why can't you forgive him and forget him? Why remain so concerned about God? Be concerned more with life, with existence, and you will know God! In its right moment, life itself becomes luminous, existence itself becomes divine. It all depends on your inner clarity. If you can see clearly, ONLY God is. No proof is needed. If you can't see clearly, then no proof is going to be of any help.
There have been philosophers arguing for and against God for centuries, at least for five thousand years, with no conclusion in sight. They have not been able to come to any conclusion. Five thousand years of constant speculation, thinking, argument, logic, and what is the result? What is the outcome? It has all been an exercise in futility! And you still go on asking about proofs.
Proofs have been supplied, but they can be argued against, they can be disproved. Faults can be found in them for the simple reason that God is not an object which can be proved by logic. God is your subjectivity which is beyond logic, beyond thinking, beyond mind.
God is not a thing but an experience. And how can you prove the experience? Can you prove the experience of love? Nobody has been able to prove that love exists, nobody can prove that beauty exists. Nobody can prove anything really valuable. It may be truth, it may be love, it may be bliss, it may be beauty; they are all beyond proofs or disproofs. Nobody can disprove either.
And God is the culmination of all the great values, the essential core of beauty, love, truth, bliss. God is the essential core of all these values; these values cannot be proved. How can you prove the essence of them? He is just a perfume -- not even the flower but just the fragrance.
But why does this desire arise? The desire arises because your mind says, "Unless God is proved there is no need to waste time for God or in meditation or in prayer." It is mind's strategy to keep you away from meditation, from prayer.
There is no need for God! If you want to meditate you can meditate without God. Buddha meditated without God; he had no belief in God. Mahavira meditated and became enlightened without any idea of God. God is not a necessity, God can be disposed of! But when Buddha attained to meditation he became a god. Mahavira became a god himself.
That's how it happens: you meditate and YOU will become a god, you will discover godliness in your own being. And that is the beginning of discovery. Then you start discovering it in others. Then slowly slowly, the whole existence is full of God, overflooded with God.
But ask for the proof first and you will miss the whole journey. Then the mind says, "First prove, then meditate." The mind has played a trick on you, the mind has befooled you. And it looks logical: before you start any inquiry, let it be proved. If God is, then meditation is significant; otherwise why are you meditating? If God is, then prayer is significant; if there is no God, then prayer is futile.
I say to you: whether there is a God or not, prayer is significant. Prayer does not change God -- prayer changes you! Prayer has nothing to do with God; it has everything to do with you. The praying person becomes a totally different kind of person. Meditation has nothing to do with God, but meditation transforms you.
These are alchemical ways of transforming your interiority. And when your interiority is changed, is full of light and clarity, you will be able to see.
God can be seen but cannot be proved. Only small things can be proved, only things which are worthless can be proved. Be free of this desire for proof. It is a stupid desire.
Mary and Bob were in their upper berth on the train to Niagara Falls, and she kept repeating, "Bobby, I just can't believe that we are really married!"
From the lower berth bellowed a sleepy voice, "For Chrissake, Bobby, convince her -- we wanna get to sleep!"
Yes, of such things you can be convinced, but nothing higher, nothing deeper, nothing really valuable.
You ask me, Sargam, "Can you convince me about the existence of God?"
And what else do you think I am doing here? I am not arguing for God, I am not directly trying to prove the existence of God; but in an indirect way I am creating the right situation, the right milieu, the right context, where God can become available to you. That's what is going on here. I don't talk much about God because there is no need. I talk about love, about meditation, about awareness, about mindfulness, and I talk about a thousand and one things. They all are significant in the sense that they will create the right atmosphere, the right climate for God to happen.
I am trying to create a buddhafield: a certain space in which you can grow into gods. My effort is not to give you a belief in God; my effort is to give you an experience of God. And belief is of no value because hidden behind belief there is always doubt. Only experience is of real help, because in experience there is no doubt left.
When YOU know, only then you know. I can silence you through logic, I can make you convinced through logical argumentation, but that conviction will be only intellectual -- somebody else may destroy it. If somebody else can argue in a better way against God, you will be at a loss; your whole belief system will collapse. But nobody can argue against your experience. If you have known, then the whole world can say there is no God, but still you know that there is God. And only such existential conviction is of any value.
Beliefs are for fools; the wise ones seek experience. Hence, please don't ask that I should convince you, that I should give proofs for God's existence. That is not my function. I am not here to convert you to a particular ideology. I am here to transform you to a totally new existence, a new way of life, a new way of vision.
God is not there somewhere outside you; hence science is never going to discover God. God is your inner nature. You will have to dive within. You will have to encounter your own self. You will have to go on seeking and searching in your consciousness. And when you have reached to the center of your consciousness... the revelation!
Next: Chapter 8: Be in it; don't be of it, Question 4
Energy Enhancement Enlightened Texts Dhammapada The Way of the Buddha, Vol. 7
Chapter 8:
Dhammapada, Buddhism, Buddha. The Dhammapada: The Way of the Buddha, Vol. 7, Chapter 8: Be in it; don't be of it, Question 1, AT DARSHAN ON YOUR BIRTHDAY I LOOKED AT YOU, A STILL POOL OF SERENITY, AND EVERYTHING ELSE HAPPENING AROUND YOU WAS IRRELEVANT. IT WAS SUDDENLY SO CLEAR THAT THIS -- SITTING SILENTLY AMIDST THE CHAOS AND FERVOR -- WAS YOUR TEACHING; THAT YOU ARE THE WAY at energyenhancement.org
Dhammapada, Buddhism, Buddha. The Dhammapada: The Way of the Buddha, Vol. 7, Chapter 8: Be in it; don't be of it, Question 2, I HAVE HEARD THAT SWAMI PREM CHINMAYA IS SO ILL, SO WEAK, THAT HE IS BEING GIVEN BLOOD. WILL IT NOT BE RIGHT THAT OUR SANNYASINS DONATE BLOOD IN SUCH CASES? at energyenhancement.org
Dhammapada, Buddhism, Buddha. The Dhammapada: The Way of the Buddha, Vol. 7, Chapter 8: Be in it; don't be of it, Question 3, CAN YOU CONVINCE ME ABOUT THE EXISTENCE OF GOD? at energyenhancement.org
Dhammapada, Buddhism, Buddha. The Dhammapada: The Way of the Buddha, Vol. 7, Chapter 8: Be in it; don't be of it, Question 4, AH RAREST ONE, HOW IS IT THAT YOU GIVE SO MUCH? at energyenhancement.org
Dhammapada, Buddhism, Buddha. The Dhammapada: The Way of the Buddha, Vol. 7, Chapter 8: Be in it; don't be of it, Question 5, THERE IS RESEARCH IN THE WEST THAT SUGGESTS THAT MEN ARE HAPPIER BEING MARRIED THAN NOT, AND THAT THE SUICIDE RATE IS LOWER FOR MARRIED MEN. AND THAT THE REVERSE IS TRUE FOR WOMEN at energyenhancement.org