Add to Onlywire
OSHO Dhammapada-Buddhism-Buddha
THE DHAMMAPADA: THE WAY OF THE BUDDHA, VOL. 3
Chapter 10: Vast as the sky
Question 3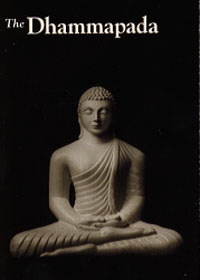 Energy Enhancement Enlightened Texts Dhammapada The Way of the Buddha, Vol. 3
The third question:
Question 3
BELOVED MASTER,
IN REBIRTHING A PART OF ME THAT HAD BEEN KNOWLEDGE BUT NOT KNOWN HAPPENED. FIRST THERE WAS PAIN AND FEAR, THEN AN EXPLOSION IN ME THAT FELT LIKE A WILD ANIMAL, FOLLOWED BY TREMENDOUS RELIEF AND JOY. I FELT THAT A DARK CLOUD I HAVE CARRIED A LONG TIME PASSED OUT OF ME. YET STILL I KNOW NOTHING OF WHO I AM. PLEASE COMMENT.
Prem Gyanam, "Who am I?" is not really a question; hence it can never be answered, neither by others nor by yourself. Then what is it? It is a koan. "Who am I?" is utterly absurd. By asking it, don't hope that one day you will get the answer. If you go on asking, "Who am I? Who am I?" -- if you make it a meditation, as Raman Maharshi used to say to his disciples.... He used to give only one simple meditation: just sit and repeat, first loudly, then not so loudly, then just in your throat; then even the throat is not to be used, just deep down in your heart let it resound: "Who am I? Who am I?" Go on asking....
And people used to think that if they follow the instructions rightly, one day suddenly they will know the answer. That is not true; you will never come to the answer. But by asking it, first all your answers that you had before, ideas about yourself, will disappear too.
"Who am I?" is like a thorn. It can pull out the thorn that is in your feet. You can use this thorn; you can use this thorn to pull out the thorn that is already hurting you in the foot. When both the thorns are out, you can throw both of them. You need not keep the second one because it has been such a blessing to you, it pulled out the first. You need not put it in the place of the first just out of reverence, gratitude.
"Who am I?" is just a subtle device; it is as absurd as Zen koans.
Zen masters say to the disciples, "Go and meditate: what is the sound of one hand clapping?" Now, one hand cannot clap. The master knows it, the disciple knows it -- that one hand cannot clap -- but the master insists, "Meditate on it. Go crazy meditating -- ask and ask and ask, and let the question go deeper and deeper. Let it sink in your heart, in your very soul."
When the master says, the disciple has to do it. Sometimes ten years, sometimes twenty years pass, and the disciple goes on asking this absurd question, knowing perfectly well that one hand cannot clap. And the master says, "If you come across some answers, bring them to me." And sometimes the disciple invents answers, because he gets tired of the question. Sometimes he hopes, "Maybe this is the answer," and he brings it to the master. He says, "The sound of running water, that is one hand clapping."
And the master hits him with the staff on his head and says, "You fool! This is not the answer. Go back" -- because the sound of running water is not one hand clapping, the sound is because of the rocks. Remove the rocks and the sound will disappear. So there are two things clashing, not one thing.
Then he goes and he meditates. And while he is meditating he hears the distant call of a cuckoo, and he thinks "This is it! This MUST be -- so beautiful, so tremendously otherworldly. This is the celestial music; this must be the real thing." And he comes running, and is beaten again.
Zen masters are really experts in beating... not only beating; sometimes throwing you out of the window, sometimes closing the door in your face. They can do anything to wake you up, their compassion is such. And you are again given a good beating, and the master shouts that you are utterly stupid: "This is not it. Go again and meditate." And so on, so forth, it continues, continues, many answers. And no answer is ever accepted; no answer can ever be accepted.
Sometimes it happens, even before the disciple has said what answer he has got, the master starts beating him -- because it is not a question of what answer he brings; that is utterly irrelevant. Whatsoever answer he has brought is going to be wrong. All answers are wrong.
But one day he comes and the master hugs him, because he can see in his eyes, the way he walks, the grace that surrounds him, the climate that he has brought with himself, the silence: no question, no answer. Not that he has brought any answer; on the contrary, this time he has come even without the question, he has forgotten the question itself. He is not asking any more. He comes utterly silent, not even a ripple in his mind. And the master recognizes it immediately.
Sometimes it has happened that the disciple has not turned up and the master had to seek and search for the disciple, because he felt deep down in his heart that the question had disappeared. And now the disciple is feeling, "Why bother the master unnecessarily? What is the point? There is no answer, no question." And the silence is such, and it is so tremendous, that he does not want to come out of it.
And the master comes and says to him, "Now that you have the answer, what are you doing here? Why didn't you turn up? I have been waiting for you."
Once it happened:
When Rinzai was taking leave of his master -- because the master had said, "You go for a three-year pilgrimage, go to all the temples and all the monasteries" -- and before he was leaving, he started beating him. Rinzai said, "But I have not said anything, I have not done anything. What kind of farewell is this? I am going for a three-year pilgrimage on foot" -- in those ancient days it was dangerous -- "I may come back, I may not come back."
The master said, "That's why. I may not have another chance to beat you. I am suspicious. You are just on the verge of that great silence descending. Just the last part of the question, not even 'Who am I?' but only the question mark is there. And any day it will disappear, and then nobody knows whether you will come or you may not come. And I am an old man; where will I come and search and seek you? This is my last opportunity to beat you -- I cannot miss it!"
And yes, it was so; it was the last opportunity. Rinzai came back after three years, but he was enlightened. He came back and slapped the master and said, "You rascal! You were right. Just once I also want to hit you. You have been beating me at least for twenty years. Just for once...!"
The master was laughing and he said, "You are entitled. You can do it whenever you feel like doing it, but just remember that I am a very old man."
Gyanam, you say, "Yet still I know nothing of who I am." Nobody has ever known. Then what is the difference between a buddha and you? You also don't know who you are, the buddha also does not know who he is -- then what is the difference? He is not bothered by it. He laughs at it, he takes it for granted that life is a mystery. There is no question and there is no answer.
Life is not a question-answer game. It is not a puzzle to be solved, it is a mystery to be lived.
"Pa, I wanna go to college," said Leon.
"Do you know what is what?"
"Huh?"
"Do you know what is what? Go into the bathroom and think for a few minutes, and if you find out what is what, I send you to college."
Leon went into the bathroom, thought a few minutes, came out and said, "Pa, I don't know what is what."
"Sure you don't know what is what. Go out and get yourself a job and when you find out what is what I send you to college."
Leon left, went to a nearby bar, and began drinking. He met Alice, a blonde sitting at the bar. Soon they wound up at her apartment. After a few drinks she said, "Excuse me while I slip into something more comfortable."
Alice returned a few moments later, completely nude. Leon looked at her and said, "What is this?"
"What is what?"
"If I knew what's what I would be in college, not here."
Now you tell me what is what. This is a koan. This Leon's pa must have been a Zen master: what is what.
Now you are asking, "Who am I?" You are yourself, you are you. To ask, "Who am I?" means you are asking for some identity, whether "I am A or B or C or D." You are simply yourself! You cannot be A, you cannot be B, you cannot be C. You are just yourself, you are nothing else. So there is no way to answer it.
Then why is this question given to you? This question is given to you so that it can destroy; it is like a hammer, it can destroy all your old identities. For example, you think, "My name is Ram, so I am Ram." When you ask, "Who am I?" the question will arise, "What about Ram? I am Ram!" But you can see that that is only a name; it is not your reality, it is a given name from the outside. Your parents had to call you something: they called you "Ram." They could have called you "Rahim," they could have given you any name, and any name would have been as relevant as Ram, because you are a nameless reality. So asking, "Who am I?" you will forget this identity with Ram.
Then deep down somebody says, "I am a Jaina," "I am a Hindu," "I am a Jew." That too is an accidental identity -- accidents of birth -- you are not it. How can you be a Jew? What does it mean to be a Jew or a Hindu? Just that you have been brought up by Hindus or Jews, that's all. If a Jewish child is taken away from his home and is brought up by Hindus he will never come to know, never will dream that he is a Jew. Although born of Jewish parents he will never become aware of it -- unless he is told. He will think that he is a Hindu. He may even fight for Hinduism with a Jew, he may kill a Jew for the sake of Hinduism, not knowing at all that he himself is a Jew.
Now in India there are millions of Christians. They think they are Christians, but they have always lived here; their parents were Hindus, their parents' parents were Hindus. For centuries they have been Hindus! Now they have been bribed, persuaded, convinced, converted, and they have become Christians. They can kill Hindus; if the need arises they can fight.
There are millions of Mohammedans in India; they have all been converted forcibly. At least Christians have been persuaded sophisticatedly -- but millions of Hindus have been forced at the point of daggers. The choice was: "You can live as a Mohammedan or you have to die." And who wants to die? Lust for life is so deep that it is better to live, even if you have to live as a Mohammedan it's okay. Now those millions of Mohammedans who live in India basically have the blood of Hindus. But they can kill Hindus -- they have been killing -- and they are being killed by Hindus. Hindus are killing their own children; now they are called Mohammedans. Just change the label... and such a great change happens just by changing the label.
When you ask, "Who am I?" you will come across that point. You will see that you are neither a Mohammedan nor a Hindu nor a Christian; these are accidents of birth, upbringing. If you have been born in Russia you would not have been either Hindu, Christian or Mohammedan; you would have been a communist, a practicing communist -- just as you are a practicing Catholic now. You would have denied God, you would have denied prayer, you would have denied the whole religion -- because the state is powerful, and nobody wants to go against the state; it is dangerous.
The state has never been so powerful as it is in Russia today. The individual has never been reduced to such impotence as he has been in communist countries. He cannot pray according to his own choice, he cannot go to the church or to the temple according to his own will; the state decides everything. If the state says, "This is so," this is so. You cannot defy the state, otherwise the consequences are great. You will be thrown into imprisonment or sent to Siberia or you may be simply killed. Or, even more dangerous, you may be forced to live in a mental hospital where you will be given electric shocks, insulin shocks; you can be declared to be mad. If you are not communist in Russia you can be declared insane. And you are absolutely helpless; if the doctors say you are insane, you are insane. There is no way to fight with them.
Mulla Nasruddin was dying, on his deathbed, almost in a coma. The doctor came to see him. The doctor was drunk; he took his pulse but could not find any pulse because he was holding the hand in the wrong way. He looked at Nasruddin's face and said to his wife, "I'm sorry to say it, but your husband is dead."
At that very moment, Nasruddin opened his eyes and said, "What! I am alive!"
The wife said, "You keep quiet. He knows better, he is a doctor, an M.D., Ph.D., F.R.C.S. You have some nerve to deny an authority! Keep quiet!"
That's how it is in Soviet Russia: if the psychologist says you are insane, you are insane. You know you are not, but you are utterly helpless; the monster of the state is so huge, and you are caught in the teeth of the monster. If you were born in Russia you would not be Catholic, you would not be Protestant, you would not be Hindu, you would not be Mohammedan.
When you meditate on "Who am I?" you will come across this point, and it will dissolve. And the deeper you will go... then deeper questions will come: first sociological, theological, then biological. You have a man's body or a woman's body: the question will arise, "Am I a man or a woman?" The consciousness is neither. The consciousness cannot be male or female. The consciousness is simply consciousness; it is just the capacity of being a witness. Soon you will pass that barrier too; you will forget that you are man or woman.
And so on, so forth. When all the old identities are dropped, nothing remains, only the question resounds in the silence: "Who am I?" The question cannot go on, on its own; it needs some answers, otherwise it cannot persist. A point comes when asking becomes absurd... the question also evaporates. That is the moment which is called self-knowing -- ATMAGYAN. That is the moment when, without receiving any answer, you simply know, you feel, who you are.
Prem Gyanam, go on inquiring. A few dark clouds have disappeared from your being: feel grateful. There are many more; they all have to disappear. These are all dark clouds -- Catholic, Protestant, Christian, Hindu, Mohammedan, Jaina, Buddhist, communist. These are all dark clouds -- Indian, Chinese, Japanese, German, English. These are all dark clouds -- white, black, man, woman, beautiful, ugly, intelligent, stupid. These are ALL dark clouds! Anything that you can become identified with is a dark cloud.
Let them all go. The beginning has happened. But don't be in a hurry and don't wait for any answer -- there is none. When all questions and all answers have been left behind and you are alone, totally alone, absolutely silent, knowing nothing, no content, no object to know -- that purity of consciousness, that pure sky of consciousness, that's what you are.
Next: Chapter 10: Vast as the sky, Question 4
Energy Enhancement Enlightened Texts Dhammapada The Way of the Buddha, Vol. 3