Add to Onlywire
OSHO Dhammapada-Buddhism-Buddha
THE DHAMMAPADA: THE WAY OF THE BUDDHA, VOL. 3
Chapter 10: Vast as the sky
Question 4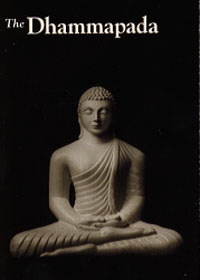 Energy Enhancement Enlightened Texts Dhammapada The Way of the Buddha, Vol. 3
The last question:
Question 4
BELOVED MASTER,
WHAT IS THE RELATIONSHIP BETWEEN MASTERY OVER THE SELF AND CONTROL?
Divya, they are contraries. Mastery over the self has no self in it; it is utterly selfless. Mastery is there, but there is no self to master; there is nothing to master or to be mastered, there is only pure consciousness. In that purity you are part of God; in that purity you are the lord of existence itself. But there is no self.
When we say "self-mastery" we are using a wrong language. But nothing can be done because all language is wrong at those heights; in those moments of plenitude no word is adequate. In control there is self. In control there is more self than ever. The uncontrolled person has not that much self, that much ego -- how can he have? He knows his weaknesses.
That's why you will come across a very strange phenomenon: your so-called saints are more egoistic than the sinners. The sinners are more human, more humble; the saints are almost inhuman because of their control -- they think they are suprahuman. Because they can control their instincts, they can go on long fasts, they can remain sexually starved for years or for their whole life, they can remain awake for days together, not a single moment's sleep -- because they can have such control over the body, over the mind, it naturally gives them a great ego. It feeds their idea that, "I am somebody special." It nourishes their disease.
The sinner is more humble. He has to be; he knows he cannot control anything. When anger comes he becomes angry. When love comes he becomes love. When sadness comes he becomes sad. He has no control over his emotions. When he is hungry he is ready to do anything to get food; even if he has to steal he will do it. He will find every possible way.
A famous Sufi story:
Mulla Nasruddin and two other saints went for a pilgrimage to Mecca. They were passing through a village, it was the last phase of their journey. Their money was almost finished; just a little bit was left. They purchased a certain sweet called halva, but it was not enough for all the three and they were too hungry. What to do? -- and they were not even ready to divide it because then it will not fulfill anybody's hunger. So everybody started bragging about himself that, "I am more important to existence, so my life has to be saved."
The first saint said, "I have been fasting, I have been praying for so many years; nobody here present is more religious and holy than I am. And God wants me to be saved, so the halva has to be given to me."
The second saint said, "Yes, I know, you are a man of great austerities, but I am a great scholar. I have studied all the scriptures, my whole life I have devoted in the service of knowledge. And the world does not need people who can fast. What can you do? -- you can only fast. You can fast in heaven! The world needs knowledge. The world is so ignorant that it cannot afford to miss me. The halva has to be given to me."
Mulla Nasruddin said, "I am not an ascetic, so I cannot claim any self-control. I am not a great knowledgeable person either, so that too I cannot claim. I am an ordinary sinner, and I have heard that God is always compassionate to the sinners. The halva belongs to me."
They could not come to any conclusion. Finally they decided that, "We all three should sleep without eating the halva, and let God decide himself. So whosoever is given the best dream by God, in the morning that dream will be decisive."
In the morning the saint said, "Nobody can compete with me anymore. Give me the halva -- because in the dream I kissed God's feet. That is the ultimate that one can hope -- what greater experience can there be?"
The pundit, the scholar, the knowledgeable person laughed and he said, "That is nothing -- because God hugged me and kissed me! You kissed his feet? He kissed ME and hugged me! Where is the halva? It belongs to me."
They looked at Nasruddin and asked, "What dream did you have?"
Nasruddin said, "I am a poor sinner, my dream was very ordinary -- very ordinary, not worth even telling. But because you insist and because we have agreed, I will tell you. In my sleep God appeared and he said, 'You fool! What are you doing? Eat the halva!' So I have eaten it -- because how can I deny his order? There is no halva left now!"
Self-control gives you the subtlest ego. Self-control has more self in it than anything else. But self-mastery is a totally different phenomenon; it has no self in it. Control is cultivated, practiced; with great effort you have to manage it. It is a long struggle, then you arrive at it. Mastery is not a cultivated thing, it is not to be practiced. Mastery is nothing but understanding. It is not control at all.
For example, you can control anger, you can repress it, you can sit on top of it. Nobody will ever know what you have done, and you will always be praised by people that in such a situation where anybody would have become angry, you remained so calm and collected and cool. But you know that all that calmness and coolness was on the surface: deep down you were boiling, deep down there was fire, but you repressed it in the unconscious, you forced it deep down into your unconscious and you sat upon it like a volcano, and you are still sitting on it.
The man of control is the man of repression. He goes on repressing. Because he goes on repressing, he goes on accumulating all that is wrong. His whole life becomes a junkyard. Sooner or later, and it is going to be sooner than later, the volcano explodes -- because there is only a certain limit you can contain. You repress anger, you repress sex, you repress all kinds of desires, longings -- how long can you go on repressing? You can contain only so much, then one day it is more than you can control: it explodes.
Your so-called saints, men of self-control, can be provoked very easily. Just scratch a little, just scratch, and you will be surprised: the animal comes up immediately. Their saintliness is not even skin-deep; they are carrying many demons in them, they are somehow managing. And their life is a life of misery, because it is a life of constant struggle. They are neurotic people and they are on the verge of insanity, always on the verge. Any small thing can just prove the last straw on the camel. They are not religious in my vision of life.
The religious man controls nothing, the religious man represses nothing. The religious man understands, tries to understand, not to control. He becomes more meditative: he watches his anger, his sex, his greed, his jealousy, his possessiveness. He watches all these poisonous things that surround you. He simply watches, tries to understand what anger is, and in that very understanding he transcends. He becomes a witness, and in his witnessing the anger melts as if the sun has risen and the snow has started melting.
Understanding brings a certain warmth; it is a sunrise inside you and the ice starts melting around you. It is like a flame inside you and darkness starts disappearing.
The man of understanding, meditation, is not a man of control -- just the opposite. He is a watcher. And if you want to watch, you have to be absolutely nonjudgmental. The man who controls is judgmental, continuously condemning, "This is wrong"; continuously praising, "This is good, this is evil, this will lead to hell, this will lead to heaven." He is constantly judging, condemning, praising, choosing. The man of control lives in choice, and the man of understanding lives in choicelessness.
It is choiceless awareness that brings real transformation. And because nothing is repressed, no ego arises, no self arises. And because understanding is a subjective, interior phenomenon, nobody knows about it, nobody can see it except you. And ego comes from the outside, from other people, what they say about you: it is their opinion about you which creates the ego. They say you are intelligent, they say you are so saintly, they say you are so pious -- and naturally you feel great. Ego is from the outside. It is given by others to you. Of course, they say one thing in front of you and they say something else, just the opposite, behind your back.
Sigmund Freud used to say that even if for twenty-four hours we decide that every person on the earth will say only the truth, ONLY the truth, then all friendship will disappear, all love affairs will dissolve, all marriages will go down the drain. If a decision is taken that the whole humanity will practice only truth and nothing else only for twenty-four hours.... When a guest knocks on your door you will not say, "Come in, welcome, I was just waiting for you. How long it has been that I have not seen you! How long I have suffered. Where have you been? You make my heart throb with joy." You will say the truth that you are feeling. You will say, "So this son-of-a-bitch has come again! Now, how to get rid of this bastard?" That is deep inside, that you are controlling. You will say it to somebody else behind the back.
You watch yourself, what you say to people to their face and what you say behind their back. What you say behind the back is far truer, closer to your feeling, than what you say to the face. But ego depends on what people say to you, and it is very fragile -- so fragile that on each ego it is written: Handle with Care.
Pieracki, a Polack, Odum, a black, and Alvarez, a Mexican, were out of work and living together. Pieracki came home one night and announced he had got a job. "Hey, fellas, wake me up tomorrow at six," he said. "I have to be at work by six-thirty!"
While Pieracki slept, Odum said to Alvarez, "He got a job because he is white. We can't get one because I am black and you are brown."
So during the night they put shoeblack all over Pieracki. Then they agreed to wake him late.
Next morning when Pieracki arrived at work, the foreman said, "Who are you?"
"You hired me yesterday," he replied. "You told me to be here at six-thirty!"
"I hired a white man -- you're black!"
"I'm not!"
"Yes, you are! Go and look in the mirror!"
The Polack rushed over to the mirror, looked at himself and exclaimed, "My God! They woke up the wrong man!"
Your ego depends on mirrors. And every relationship functions as a mirror, every person you meet functions as a mirror, and this ego goes on controlling.
And why does it control in the first place, Divya? It controls because the society appreciates control, because the society gives you more ego if you control. If you follow the ideas of the society, their morality, their puritanism, their ideas of holiness, it praises you more and more. More and more people come to pay respect to you; your ego goes higher and higher, soars higher.
But remember, ego will never bring any transformation to you. Ego is the most unconscious phenomenon that is happening in you; it will make you more and more unconscious. And the person who lives through the ego is almost drunk with it; he is not in his senses.
Fernando was getting married. There was a big wedding feast and the wine flowed like water. Things were going fine until Fernando couldn't find his beautiful bride. After looking over the guests, he found his pal, Luis, was also missing.
Fernando started searching the premises. He looked into the bridal chamber and discovered Luis making love to his bride. Fernando closed the door softly, and crept down the stairs to his guests.
"Queek! Queek! Everybody come look!" he shouted. "Luis ees so drunk he theenk he ees me!"
The ego keeps you almost in a drunken state. You don't know who you are because you believe what others say about you. And you don't know who others are because you believe what others say about others. This is a very make-believe illusory world in which we live.
Wake up! Become more conscious. By becoming conscious you will become a master of your own being. Mastery knows nothing of self, and the self knows nothing of mastery. Let that be absolutely clear to you.
And, Divya, my teaching is not for self-control, self-discipline. My teaching is for self-awareness, self-transformation. I would like you to become as vast as the sky -- because that's what really you are.
Enough for today.
THE END
Energy Enhancement Enlightened Texts Dhammapada The Way of the Buddha, Vol. 3