Add to Onlywire
OSHO Dhammapada-Buddhism-Buddha
THE DHAMMAPADA: THE WAY OF THE BUDDHA, VOL. 2
Chapter 6: This is it
Question 5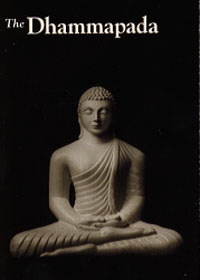 Energy Enhancement Enlightened Texts Dhammapada The Way of the Buddha, Vol. 2
The fifth question:
Question 5
BELOVED MASTER,
I HAVE BEEN HERE NINE MONTHS AND AM GIVING BIRTH TO MY FIRST QUESTION.
TODAY IN LECTURE YOU SAID, "SEX IS TIRING...." FOR ME, SEX IS THE SWEETEST EXPLOSION OF MUSIC, COLOR, LIGHT, BRIMMING AND BURSTING EVERY CELL OF MY BEING. IT IS SLIPPING THE NET OF MY SKIN, MELTING WITH LOVE IN GOD'S ARMS, BEING EXQUISITELY LOST, OUT OF TIME, OUT OF MIND -- BEING GOD. AND THOSE WORDS DON'T SAY IT. IT IS THESE EXPERIENCES THAT LED ME TO YOU. I DON'T EVEN HAVE A GLIMPSE OF THE "STUPIDITY OF SEX." SEX IS MY SOURCE OF DEEPEST RELAXATION AND BOUNDLESS ENERGY, AS WELL AS HIGHEST BLISS: THE OPPOSITE OF TIRING.
DO MEN FIND SEX MORE TIRING THAN WOMEN, OR DO I JUST HAVE SO FAR TO GO TOWARDS DROPPING IT? OR WHAT?
PLEASE COMMENT.
Apurna, your experience is perfectly valid, but because it is such an ecstasy, such an excitement, how long can you go on repeating it? Sooner or later a moment arrives when it becomes repetitive, the same, and then it will start losing its joy. That moment it becomes tiring.
Your experience is perfectly valid, but very limited. Life is far more. It begins in sex, but it doesn't end in it. I am perfectly happy that you are enjoying your sex -- enjoy it as much as possible while it lasts. And the more you enjoy it, the sooner you will be tired of it.
But no need to worry about that. I was answering somebody else's question, who is tired of it. He has lived all these joys, he has played with all these toys. You are giving big names to those toys -- these are all teddy bears. You can call your teddy bear "God," and nothing is wrong.... When a child is carrying his teddy bear and calling him "God" and cannot go to sleep without him, it is very relaxing, and if you take the teddy bear he becomes very tense! Even dirty teddy bears...and he will carry them. Even parents feel ashamed because if they are going on a holiday he is carrying his teddy bear -- dirty, smelly...but the child cannot live without it. It is his very life. But one day, hopefully, he will be tired of it and he will throw it in a corner and will forget all about it forever.
It is really difficult to answer your questions, because one person's question is relevant only to him, and the answer that I give is relevant only to him. It may not be your experience.
On one day I said that homosexuality is a perversion. Immediately a few letters arrived -- very angry, because there are a few homosexuals here. And they said, "What are you talking about? We have come here only because we thought that you accept all, that you don't reject, don't condemn anything." I have not condemned. But the question and the answer were for a particular person. You need not be worried about it; it may not be relevant to you.
To a homosexual, homosexuality is religion -- his religion -- he does not believe in heterosexuality. He thinks the heterosexuals are a little perverted, or at least very orthodox, out-of-date people...should not exist anymore, are no longer contemporaries -- what nonsense are they talking about?
To the heterosexual, the homosexual seems to be very perverted, animalistic, even below the animals. And to the homosexual, the heterosexual is animalistic, because homosexuality is the invention of man, the superior man. Animals are not homosexual -- at least not in their wild state. In zoos sometimes, yes, but there they become affected by human beings, they learn from human beings. But in the wild they are not homosexuals.
So homosexuality is something special that man has discovered. It is a defining phenomenon. Just as Aristotle says man is a rational being, the homosexual says man is a homosexual being -- only man has the capacity to rise to such heights. Heterosexuality is just ordinary: dogs do it and...it is nothing special! One should not brag about it.
Two camels slowly approach each other in the desert, their riders identically dressed in excessively long Bermuda shorts and topi helmets. They pause, and the riders speak -- in an exaggerated British accent:
"English?"
"Of cawss."
"Foreign Office?"
"Cinema photography."
"Oxford?"
"Cambridge."
"Homosexual?"
"Certainly not!"
"Pity!"
And the two camels continue their separate ways across the desert.
I have to talk to many kinds of people -- camels are there. So if it is not your question, don't be bothered by my answer, forget all about it. It concerns somebody else, who is far more mature than you....
Next: Chapter 6: This is it, Question 6
Energy Enhancement Enlightened Texts Dhammapada The Way of the Buddha, Vol. 2