Add to Onlywire
OSHO Dhammapada-Buddhism-Buddha
THE DHAMMAPADA: THE WAY OF THE BUDDHA, VOL. 2
Chapter 6: This is it
Question 6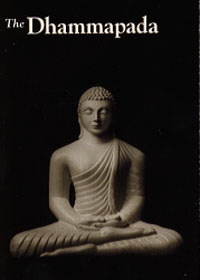 Energy Enhancement Enlightened Texts Dhammapada The Way of the Buddha, Vol. 2
The last question:
Question 6
BELOVED MASTER,
WHAT ARE YOUR LAST WORDS GOING TO BE TO THE WORLD?
It reminds me of a story George Gurdjieff used to tell his closest disciples. The story is about a great past master, a buddha, who had a self-appointed right-hand man who was a faithful follower for year after year. And when the master was in his room on his deathbed, all of the followers silently waited by the door not knowing what to do and incapable of believing that their mystical master was really dying.
Finally, through the sorrowful stillness, the master's voice was faintly heard to call the name of the right-hand man, and all of the followers looked at him intently as he made his way to the master's door. As he reached for the knob he glanced at the peering faces around him and imagined their envy and respect for him at being the only one to be called to the master's side during his final moments. He already imagined how after the master's death he would slowly emerge from the room as the new head of the system, a veritable Peter-of-the-Rock.
Quietly he entered the darkened room and slowly he made his way and knelt by the bed. The old master nodded for him to come nearer, and he leaned over with his awaiting ear by the old man's mouth, and the master whispered, "Fuck you."
Enough for today.
Next: Chapter 7: Does the spoon taste the soup?
Energy Enhancement Enlightened Texts Dhammapada The Way of the Buddha, Vol. 2