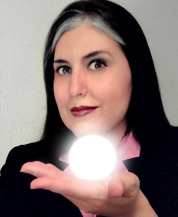 Are You Frustrated With Meditation?
by Cara Yowell
ENERGY ENHANCEMENT MEDITATION COURSE REPORTS
ENERGY ENHANCEMENT MEDITATION LATER COURSE REPORTS
Exclusive Interview with Swami Satchidanand of Energy Enhancement Meditation
Energy Enhancement Meditation GET THE FREE SACRED SYMBOLS AND SUPER ENERGY BOOK BELOW!!
If you've tried all the meditation techniques out there and still feel like you don't get it and continue to be frustrated with meditation, take the time to explore what Swami Satchidanand of Energy Enhancement Meditation has to offer. His techniques get you into the meditation zone very quickly and move you on to releasing negative energy blockages.
I've studied and practiced many many techniques. I find Satchi's presentation of meditation to be visually appealing, extremely effective, and a must for anyone who is into symbols, mythology, Latin, or Pink Floyd - not to mention Jung and the Thoth Tarot Deck!
I'd been on his mailing list for years because his emails and web pages are so wild, you just have to read them. Finally, I decided to get his course last year. WOW! This man knows his stuff! When he started talking about the proper alignment of the spine I knew I was home. Don't let Satchi's mad rambling's fool you…he's for real.
It took me a bit of practice to get my spine in proper alignment, but when I did, the quality of my meditation experience changed immediately. I could feel the difference. And things have been coming up to be cleared like no bodies business over the last year.
My "Catholic Jedi" fiance even gave meditating "the Energy Enhancement way" a chance and he experienced the meditation zone. This is someone who was never exposed to all the various meditation techniques like I had been.
And here's a little treat for you: an ebook from Satchi that's a visual feast of information! If you have signed up on my mailing list, you will receive Satchi's gift (no need to sign up again). If you haven't signed up already, go sign up at the right to receive this amazing little book.
Be sure to check out his site for more info on Energy Enhancement Meditation.
Beware that the site takes forever to load…lots and lots of information. And, in my opinion, it is confusing on how to order, or what you are ordering, so just email him if you need clarification. You'll find his email on the site. It's well worth your time to explore.
You will also find that Satchi is very willing to communicate with people. He has been very responsive to my inquiries over the last year.
And if you decide to explore Energy Enhancement Meditation with Satchi, be sure to tell him "Cara sent you."
I asked Satchi what was his favorite video of all the one's he has posted on his Youtube channel (plethora describes the quantity of videos). This is the one he chose: Satchidanand, Meditation, Chakras above the head + Kundalini. Enjoy the trippy intro music and Spanish translation!
Stay tuned for my exclusive interview with Swami Satchidanand in the next post.
Blessings always,
Cara
P.S Go to Satchi's site, Energy Enhancement Meditation, now! It's a trip…just be patient : )
Tweet This Post
February 4, 2010 No Comments