What is a Deity system?
---
A deity is a symbol, an icon, usually a graphical representation of a psychological state of mind that we would like to get in tune with, explore, understand, enhance, improve, and learn to integrate into our psychological and spiritual life repertoire.
For example:
Assertiveness
Anger
Emotionality
Care
Kindness
Listening
Action
Love
Compassion.
Or any other human quality.
The whole system of deity worship is concerned with helping the subject to get into tune with certain states of mind that will be beneficial for them. It is a psychological and spiritual learning process to help further human understanding, integration, life skills, refinement, and capabilities.
A deity system is a symbolic system of meaning and representation that acts as a form of communication.
A symbol is anything that can be used to stand for, or represent, something else. A word (written or spoken) is a symbol, but so is a traffic sign, or a gesture, or a work of art (or part of a work of art).
Some symbols, such as ideograms and pictograms, have simple, paired meanings, like 'red' meaning 'stop' on a traffic light, or a flag denoting a particular country. Others evoke much more complex responses (see symbolic interactionism). In many works of art, symbols are deliberately used for allegorical or representational effect, while in others, communication is more suggestive and subjective: a poem or a piece of music, for example, may 'mean' different things to different people.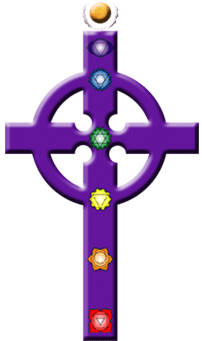 All human beings use symbols and meanings, but every culture tends to have certain central symbols which are considered especially important. Jung took this idea a stage further by elaborating a theory of archetypal symbols which exist in the 'collective unconscious' and are common to all cultures.
Anthropologists like Levi-Strauss also claim that an analysis of the structure of symbolism can reveal universal principles of thought. All rituals contain symbolic elements, and can themselves be interpreted as symbolic statements about society and social relations which reflect the human need to classify the world.
When we look, for example, at buddhist or hindu deities, then we see a whole psychological and spiritual system designed for the general population at the time of the systems invention. The deities are packed full of psychological icons that all mean something, and the priest - just like the modern psychologist - would explain the meanings of the deities to the people who were using them.
Unfortunately, like all good things, there is bound to be mistranslation, superstition and a growth of ignorance surrounding such things. For example, some people believe that deities are actually real and living beings. If it helps that person understand the aspect that the symbol represents then maybe this is ok for a while, until somebody kindly informs them - when the time is right - that the plaster statue is not acutally sentient! The time is right when the person has fully explored, understood and integrated the subject that the deity is all about.
However, for most people I would imagine that approaching a deity system with full knowledge that it is a psychological system would probably be more helpful.
---
FURTHER STUDY.