THE ONLY RELIGION?
---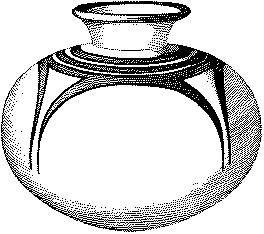 Your heartbeat in accord
With the heartbeat of the universe
This is the only spirituality
Your body may become old
But your consciousness
Will be refreshing itself
Every moment
It never becomes old, stale or dirty
Get rid of the past
And you are unburdened of all that
Has happened
You can enter existence only through
Your presence
Every generation keeps on handing on its madness
Let where you are going
Not where you come from
Henceforth be your honour
You have always respected the past
Have you respected you children's future
Godliness is something that you are to create
The collective unconscious is concerned only with humanity
The universal unconscious is concerned with the whole universe.
Man just has to explore
But we are engaged in trivia
All these different forms of the same life
Which we are made of
The same stuff
There must be some way
Of communion
Unless you gather courage
To transcend yourself and your mechanicalness
Your robotlike behaviour
The superman cannot be born
It is difficult and dangerous
Being completely disconnected is a pretty good place to start
Spirit is the life that itself cuts into life
The higher man is nothing but the old man with a bigger ego.
The Superman has only one quality
He is innocent as a newly born child
Possessiveness is always
A sign of power
And power over something is a sign
Of inferiority
The inferior man is very secretive
He is not an open book
Impatience, hurry, speed
Are symbols of a tense mind
Existence speaks from inside
From outside is a very long journey
The superman has no pity, no compassion
Only love
Love equalises people
If the other man feels a beggar
If the way you give strengthens your ego
Then you have sinned
Nothing more gladdening grows on Earth
Than an exhalted and robust will.
If man is disgusting
It is not his true nature
Perhaps he had gone astray
It is not his fault
Perhaps there was nobody
To help him be on the right way
You want everything without paying, without effort
Deep down you want to be spared
Transcendence is a warfare
And you must be a warrior
He himself did not love sufficiently
Otherwise he would not have been
So angry that he was not loved
Avoid such men for they have heavy feet
And sultry hearts
Do not forget to laugh well!
One of the most cruel things done to man
Is to make him sad and serious
Taking man's laughter away
Is taking his very life away
It is spiritual castration
Seriousness is sickness of the soul
And only sick souls can
Be converted into slaves
Self torture is slow suicide
Only where there is doubt
Is conviction needed.