Prayer for Flowering of All.

---

May all beings be happy
May all beings grow
May all beings evolve
As a well wisher of humanity
Flowering for all living entities
But not at the expense of another.
May we overcome our selfish desires
And all attain liberation.
Let us all strive to serve our higher nature.
Love, respect, compassion and forgiveness.
Let the light within guide our way on.
Hari Om
Hari Krishna
Om Nama Shiva
Om Shanti Om.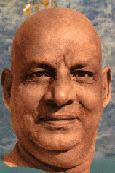 May the light of Love overcome all the darkness
May all beings be happy
May Peace, Joy, Understanding be forever with thee.
Om Amen.
---
---