THE ART OF SELF WATCHING.

Witnessing and Meditation.
---
Instead of relating to yourself as 'I', try spending some time relating to yourself in the third person singular. Meaning, instead of saying or thinking;;
"I am washing my face in the morning."
Think;
"He is washing his face in the morning."
Or
"The woman is making breakfast."
Q: Why do this exercise?
A: Because it creates a space between the conscious witness and the activities taking place. After performing the exercise for several minutes you will experience this space. It is in this space that we can step back from our 'Force of Habit', our routine personality. It is from this space that we can begin to honestly appraise the performance of the "character in the play" and try to implement any changes and improvements that we can see would aid their lives.
We can learn to step back from the flow of thoughts that occupy the mind. We can learn to become skilled in the art of mind watching.
Why do this?
Because the only way to understand something, is to observe it in action. How can we understand the mind if we are always interacting with it and acting out its activity in our daily life. In the West, many humans are attached to and obsessed with the ego and the Ajna chakra - the intellectual faculty - often to the neglect of other arenas of human activity. We often train our offspring to become intellectuals instead of whole and rounded people.
So, we need to unlearn much of our conditioning. If we blindly follow the heavily conditioned processes of our mind, then we are the slaves to our conditionings, a slave to our past, a slave to our societal influences. When we learn to Mind Watch, we can learn to tune in to our inner peaceful and still centre.
Then we can observe the mechanics of our subtle conditioning and the related thought-forms and thought-patterns that are attached to this conditioned thinking process - our conditioned mind. By mind watching, we understand that we are not these conditionings and that we do not need to be slaves to limited perceptions and experiences of life.
By learning to observe the mind, we can soon learn to begin to influence it's contents, we can train our mind to serve us - and the manifestation - instead of it controlling us and serving only our egoistic and conditioned personality.
We CAN achieve freedom from the bondage of a conditioned mind. We can become master's of the mind. We can train the mind to be our servant and help us to be of useful service to the whole - which is the correct and virtuous relationship.
---
Mind Watching as an Introduction to Meditation.
This is a very useful tool to learn. Learn to watch your mind. First place your identification not with the body/mind but instead identify with the peaceful and pure consciousness that is behind the mind. Identify with this consciousness, for this consciousness is the watcher. We shall label the thoughts and emotions that arise in the mind as 'conditions'.
So, become the watcher. As the watcher, you cannot be harmed by any thought that arises to your attention. Tune into the mind as a river or ocean of thought. Watch how thoughts and emotions arise and witness how we normally get 'attached' to the arising conditions. We normally automatically get entangled with these arising conditions, we get attached and are then a victim of their 'tune'.
During mind-watching, we learn just to simply and passively watch the arising and passing of the 'conditions'. If you get entangled - as we do to start with - you could try thinking 'I am the watcher, I am not these arising and passing conditions.' This will help us remain as the watcher. You may also find it useful to use a talisman or string of beads to hold whilst mind-watching, or simply focusing on the breath through the nostrils. This will help you to remember that you are trying to remain as the peaceful witness and not to get involved with the arising and passing conditions.
---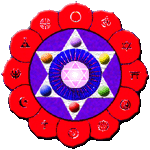 BECOME AN ENERGY ENHANCEMENT PRACTITIONER TODAY!
---
All of the above insights are great, but we need more than just words, more than just good ideas, more than just a few random exercises.
We need a tried and tested, 100% scientific Life Management and Enlightenment Solution.
We need The Techniques of Energy Enhancement to sort out all of the above and much, much more. For example:
BECOME YOUR OWN MASTER.
"At last! a comprehensive and easy to use Total life Management, Self Development, and enlightenment Solution for the modern person.
"
Learn to use the inner core wisdoms of all the tested, proven, and completely successful Spiritual and Psychological systems know to humanity for thousands of years, and you will bring health, love, clarity, change, evolution, steady growth, success, contentment, happiness, understanding, peace, and harmony into every area of your daily life.
Energy Enhancement is the product of over FORTY years of research, study, and PROFESSIONAL PRACTICE and tuition concerning Total Life Management and Enlightenment Solutions.
ENERGY ENHANCEMENT WILL GIVE YOU:
HEALTH

WEALTH

INVALUABLE KNOWLEDGE AND WISDOM

CONTENTMENT

PEACE OF MIND

HAPPINESS

TOTAL CONSCIOUS SELF-MASTERY.

SOUL REALIZATION

SPIRITUAL REALIZATION.

TOTAL ENLIGHTENMENT.
WITH THE ENERGY ENHANCEMENT TOTAL LIFE MANAGEMENT AND ENLIGHTENMENT SOLUTION WE CAN ALL QUICKLY AND easily:
Understand, heal, and master;
Our Human body/Mind instrument.

Our personality and it's behaviour.

our Hurt inner child.

our hurt inner adolescent.

Our Mood Swings; those ups and downs.

Our ego and our selfish attachment, desire, and aversion.

Our romantic relationships.

Our social and occupational relationships.

Our total emotionality.

Our Compassion, Empathy, and Love of Life.

Our Communication skills.

Our Imagination and Creativity.

Our Thought Process.

Our past, present, and future.

Our genius.

Our complete attitude and relationship to life.

our soul realization.

our life purpose.

our spiritual realization.
KNOW THYSELF.
Unlock and understand the mysteries of the Universe.

Awaken and bring to life our humanistic and spiritual qualities.

Find our higher self.

Control and eliminate our lower self.

Replace all our negative habits with positive, life affirming ones!

understand, actualize and live the psychological and spiritual teachings and truths of every enlightened being.

Enhance and improve every aspect of our lives with the tried and tested techniques of ENERGY ENHANCEMENT.
ENHANCE AND REFINE OUR LIFE ENERGY AND EVERY AREA OF OUR LIFE.
Turn the psychological 'lead' of our selfish egoism and Conditioned personality into the 'gold' of our Self Actualization, our Soul, and our spiritual Realization.

Decrease our negativity and increase our positivity in all areas of life.

Access the depth and authenticity of our own being.

enhance and expand our wholesome goodness and ability to do, to achieve, to live...
...AND MUCH, MUCH, MORE INSIDE...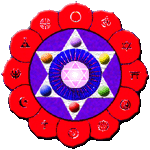 THE SEEDS OF LIGHT
FREE INTERNET MAGAZINE!!