Know Thyself.
---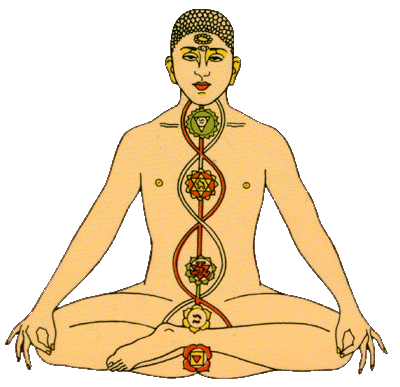 An uninspected, unexplored life is a wasted life. Inner exploration and self-understanding is the only course of true and lasting change and happiness. Eventually, after many lifetimes, the individual discovers that "as within, so without."
We realise that all real and effective, self-directed change comes from inspecting and changing our internal environment. As we understand and change the inner, so too our perception of the outer world changes accordingly.
We all must do this eventually, so why not start today - right here, right now. It is the only source of true understanding and lasting peace and happiness.
That is why all the wise people say;
"Know Thyself, then the rest will follow."
"Seek ye first the Kingdom of God" - Self Knowledge and Conscious Self Mastery.
---
1. Behavioral Pattern Inspection
---
At the end of each 1/2 hour or one hour, make a brief note (audio or written) of your activities, thoughts, and moods of that time interval. After a couple of weeks, behavioral patterns will emerge. If you study the seven chakra system, you will realise that your behaviour is a manifestation of the play between these chakras. If we learn to understand and master the chakras, then we will have attained conscious self-mastery.
Read: The Energy Enhancement Book and A Fantastic Introduction to the Chakras.
---
2. Behavioral patterns and the Three Major Bodies
---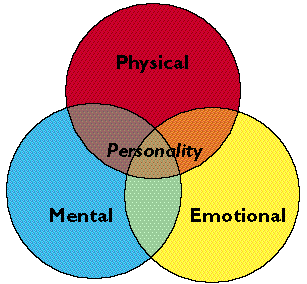 The Personality, made up of all our behavioural patterns, dictates the availability of experiences of the combined contents of the three major bodies of the human being.
---
3. Keeping a recorded document: A Journal.
---
Behavioral patterns emerge as we keep a daily journal or diary. This can be written or spoken - using a tape recorder, or even a video-diary.
---
4. We must first seek out and inspect that which we are NOW.
---
All our behavioral patterns must be accepted as they are: Good, Bad, and Ugly.
Only from this point can we implement consciouse self-mastery to direct our behavior towards the preferred states of being.
---
5. Changing bad habits for good ones.
---
Examine our habits and drop all life-negative behavior patterns. Culture conditions many of our unwanted and negative behaviors.
---
6. Asking an important question
---
Q: Are you at present happy, clear of mind, contented, satisfied, caring, peaceful, and loving?
A: If not, then something is not right. Suffering and unhappiness is not your soul path.
---
7. Expanding our repertoire.
---
The word repertoire means the number of different responses that an individual can display;
Physically.
Mentally.
Emotionally.
By understanding our habitual reactions to daily events, we can begin to learn how to respond to affairs in a new fashion. Our repertoire determines the quality and experiences available to the individual soul / person.
---
8. We are all Actors on the Stage of Life.
---
The True identity of the indweller of all the individuals - all the actors - is the eternal and immortal Self; pure, unalloyed consciousness - God. The source of our soul is the eternal existence.
As Swami Satchidananda says;
"What happens at the end of a chess game? Do the pawns go into one box, the Queens into another, and the Bishops into a different box? No. All the pieces go back into the same box."
We must learn to act our parts well and perform all our activities for God - to please our Creator.
---
9. BECOME AN ENERGY ENHANCEMENT PRACTITIONER TODAY!
---
All of the above eight insights are great, but we need more than just words, more than just good ideas, more than just pointers. We need a tried and tested, 100% scientific Life Management and Enlightenment Solution. We need The Techniques of Energy Enhancement to sort out all of the above and much, much more. For example:
BECOME YOUR OWN MASTER.
"At last! a comprehensive and easy to use Total life Management, Self Development, and enlightenment Solution for the modern person.
"
Learn to use the inner core wisdoms of all the tested, proven, and completely successful Spiritual and Psychological systems know to humanity for thousands of years, and you will bring health, love, clarity, change, evolution, steady growth, success, contentment, happiness, understanding, peace, and harmony into every area of your daily life.
Energy Enhancement is the product of over FORTY years of research, study, and PROFESSIONAL PRACTICE and tuition concerning Total Life Management and Enlightenment Solutions.
ENERGY ENHANCEMENT WILL GIVE YOU:
HEALTH

WEALTH

INVALUABLE KNOWLEDGE AND WISDOM

CONTENTMENT

PEACE OF MIND

HAPPINESS

TOTAL CONSCIOUS SELF-MASTERY.

SOUL REALIZATION

SPIRITUAL REALIZATION.

TOTAL ENLIGHTENMENT.
WITH THE ENERGY ENHANCEMENT TOTAL LIFE MANAGEMENT AND ENLIGHTENMENT SOLUTION WE CAN ALL QUICKLY AND easily:
Understand, heal, and master;
Our Human body/Mind instrument.

Our personality and it's behaviour.

our Hurt inner child.

our hurt inner adolescent.

Our Mood Swings; those ups and downs.

Our ego and our selfish attachment, desire, and aversion.

Our romantic relationships.

Our social and occupational relationships.

Our total emotionality.

Our Compassion, Empathy, and Love of Life.

Our Communication skills.

Our Imagination and Creativity.

Our Thought Process.

Our past, present, and future.

Our genius.

Our complete attitude and relationship to life.

our soul realization.

our life purpose.

our spiritual realization.
KNOW THYSELF.
Unlock and understand the mysteries of the Universe.

Awaken and bring to life our humanistic and spiritual qualities.

Find our higher self.

Control and eliminate our lower self.

Replace all our negative habits with positive, life affirming ones!

understand, actualize and live the psychological and spiritual teachings and truths of every enlightened being.

Enhance and improve every aspect of our lives with the tried and tested techniques of ENERGY ENHANCEMENT.
ENHANCE AND REFINE OUR LIFE ENERGY AND EVERY AREA OF OUR LIFE.
Turn the psychological 'lead' of our selfish egoism and Conditioned personality into the 'gold' of our Self Actualization, our Soul, and our spiritual Realization.

Decrease our negativity and increase our positivity in all areas of life.

Access the depth and authenticity of our own being.

enhance and expand our wholesome goodness and ability to do, to achieve, to live...
...AND MUCH, MUCH, MORE INSIDE...
THE SEEDS OF LIGHT
FREE INTERNET MAGAZINE!!
---
---
FREE!! - EIGHT FREE ENERGY ENHANCEMENT MEDITATION GIFTS
Weekly Email Service of Right On Spiritual Texts and Pointed, Pungent and Humorous Stories.
YOGA, Energy Enhancement and Meditation.
SIGN UP NOW FOR THE "ENERGIES" NEWSLETTER

YOU GET EIGHT FREE ENERGY ENHANCEMENT MEDITATION GIFTS
FREE REPORTS - WHAT THE OTHER MEDITATION COURSES WILL NEVER TELL YOU

HOW TO HEAL TRAUMA AND CLEANSE YOUR KARMA.

FREE ONLINE ENERGY ENHANCEMENT E-Book

FREE ENERGY ENHANCEMENT VIDEO - YOGA SUTRAS BY SATCHIDANAND Download size 426mb

FREE!! 90 MINUTE TALK - ENLIGHTENMENT BY SATCHIDANAND Download size 11MB

FREE MEDITATION ENERGY ENHANCEMENT DANCE VIDEO ONE Download size 34MB

FREE MEDITATION ENERGY ENHANCEMENT DANCE VIDEO TWO Download size 38MB

FREE MEDITATION ENERGY ENHANCEMENT DATABASE ACCESS ONLINE 200MB

FREE Weekly Email Service of Right On Spiritual Texts and Pointed, Pungent and Humorous Stories.
Fill in the Form BELOW!!
---
---
---
EE MEDITATION ENLIGHTENMENT TEXTS