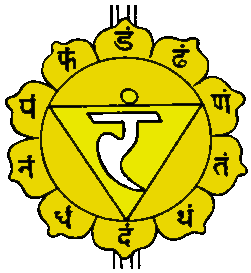 An Introduction to Karma Yoga
RENOUNCING THE FRUITS OF ACTIVITIES
---
In a nutshell, Karma Yoga - the renunciation of the fruit of action - involves dedicating the merit and achievement attained in our activities to the Life.
"I dedicate my the fruits of my activities to the welfare of all beings." This is what is the Biblical direction to "not eat the fruit" is referring to. Not to get egotistical about our achievements and activities. After all, who is it that is providing the whole show and all it's attributes, functions, and expressions? Who are we really a part of? Who provides all thoughts, all communications, all feelings, all activities, all possibility to relate to one another, all the physical forms including our bodies and the bodies of all creatures great and small? The answer to these questions is the same. It is the Universal Life Force. The indestructable, eternal, infinite, invincible One Spirit behind all appearances of variety and diversity. The nameless namer. God.
From the One comes the All, so my activities are merely an expression of that One Unified Field of Life, therefore how can I claim anything as my own doing? This doesn't mean not being responsible for our actions, we are dealing here with the concept of avoiding egoism.
For example, we perform some activity, like washing up, and to avoid egoism - getting all puffed up with self-admiration - we then dedicate that action back to life "I dedicate this washing up action to the welfare of my family."
Can we see how it cuts right through the possibility of getting egotistical and at the same time it helps us to increase our heart chakra awareness and expression - considering others.
It is only the ego that goes around selfishly claiming and craving without a single thought for the collective and for the source of all things.
In a life lead with spiritual awareness, we realise the nature of the selfish ego and we aim to completely eliminate this selfish state of mind from our total personality, our total mind.
For related reading try Chapter 3 of "The Living Gita" commentary by Swami Satchidananda (Integral Yoga Society).
---
---
---
EE MEDITATION ENLIGHTENMENT TEXTS

MEDITATION ENERGY ENHANCEMENT MAIN PAGE

Individual one off contributions to our vision can be sent through paypal www.paypal.com to the Energy Enhancement Synthesis of Light Paypal Account, sol@energyenhancement.org

Happy

Meditation!
Bookmark this page - add it to your Favourites Now!!