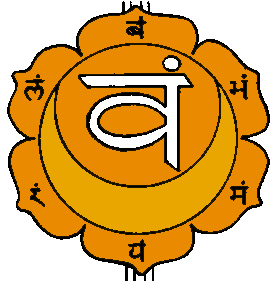 Second Chakra Issues
GIVING AND RECEIVING
---
"Give and so you shall receive."
If we want something then we should give that element to somebody else. Want to be loved? Then love somebody - give love - then you shall receive. This is the message behind the swastika symbol, revolving one way means energy sucking in to a chakra - receiving, but revolving the other means energy being transmitted from a chakra - giving.
Want to be happy?
Make other's happy and then you will be happy.
The more we hold back from giving because we are desperate to receive then the more miserly, fearful, anxious, and miserable we will be. If you get totally stuck and feel that you have nothing to give then just start giving anything - a smile, friendliness, a compliment - learn how to give to life. And life will give to you. Because LIFE is bigger, wiser, and more loving than we might at first realise.
Think about it. Life gives us life and life gives us every breath. Are you consciously beating your heart or removing toxins from the blood in your kidneys? But something is doing that for you! Did you make the sun come out today? But something did!
Often we are encouraged by our upbringing to be non-giving, egotistical, fearful, clinging, and mean. We are told this by people who have experienced only this approach to life, they have never tried or known anything else, thus their lives revolve around the expressions of the lower chakras governed by egoism. This is only one approach to life. If a miserable person convinces you that their approach to life is the only way, and actively punishes you for trying to deviate from this approach, then we are bound to be deeply effected by the experience. This is the experience of the conditioning process. It can take years of healing and gradually increasing our awareness and skills to overcome a severely negative experience - especially in our upbringing because this is where deep imprints and conditionings are ingrained into the developing personality.
It is very frustrating when we realise that our conditioning is leading us into deeper and deeper unhappiness, we try to change but often fail because of the power and momentum of this deep and early conditioning. We may get a glimpse of other approaches to life that reap more happiness but we don't know how to begin to change or we are surrounded by influences that encourage us not to.
If we experience selfishness in our lower chakras then it is highly likely that we will find it difficult and fearful to give, because we will be afraid of how the loss will effect us.
This process of giving and receiving works on all levels of life - it operates within each chakra. This becomes difficult when we begin to examine how this will effect our base chakra experiences. My experiences have shown me that if you give from any chakra, you will receive that chakra energy back in the same amount, if not more.
It really is a matter of understanding, trust, and faith in the laws of the Universe. Experiment with giving and taking and see what happens! But don't go over the top. Remember - no stars! Be appropriate and wise.
Consider others and what makes a human being happy. This is the key to being able to give love. What makes us happy? Consider what you would like to receive that would make you happy and then try to give that to somebody else.
Giving is a key to the expression of consideration and love for others. For at the end of the day there are no others - just God and His many forms of expressions. In you, in me, in us all. NAMASTE! All creatures great and small.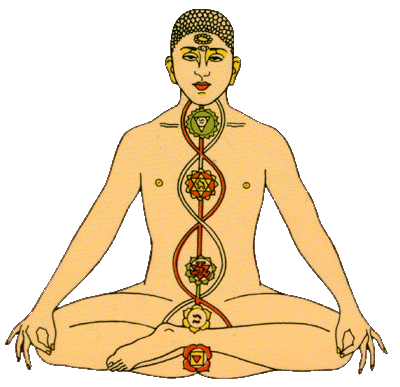 "Give and so you shall receive."
MAY ALL BEINGS BE HAPPY
---
---
FREE!! - EIGHT FREE ENERGY ENHANCEMENT MEDITATION GIFTS
Weekly Email Service of Right On Spiritual Texts and Pointed, Pungent and Humorous Stories.
YOGA, Energy Enhancement and Meditation.
SIGN UP NOW FOR THE "ENERGIES" NEWSLETTER

YOU GET EIGHT FREE ENERGY ENHANCEMENT MEDITATION GIFTS
FREE REPORTS - WHAT THE OTHER MEDITATION COURSES WILL NEVER TELL YOU

HOW TO HEAL TRAUMA AND CLEANSE YOUR KARMA.

FREE ONLINE ENERGY ENHANCEMENT E-Book

FREE ENERGY ENHANCEMENT VIDEO - YOGA SUTRAS BY SATCHIDANAND Download size 426mb

FREE!! 90 MINUTE TALK - ENLIGHTENMENT BY SATCHIDANAND Download size 11MB

FREE MEDITATION ENERGY ENHANCEMENT DANCE VIDEO ONE Download size 34MB

FREE MEDITATION ENERGY ENHANCEMENT DANCE VIDEO TWO Download size 38MB

FREE MEDITATION ENERGY ENHANCEMENT DATABASE ACCESS ONLINE 200MB

FREE Weekly Email Service of Right On Spiritual Texts and Pointed, Pungent and Humorous Stories.
Fill in the Form BELOW!!
---
---
---
EE MEDITATION ENLIGHTENMENT TEXTS