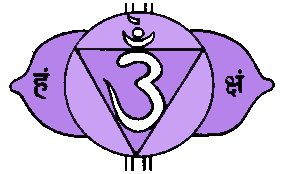 JUDGEMENTALISM
---
"Hasty conclusion without first acquiring the appropriate knowledge."

JUDGEMENT: An opinion formed; an estimate; a discrimination; to distinguish; to conclude.
One common problem with being too eager to judge others is that we often conclude too quickly and fail to understand the other person from a humanitarian perspective. We also miss the golden opportunity to learn from the situation. They is a lesson for all of us in all life events.
It is this failing to consider another person and their life that makes egocentric judgementalism so disastrous in the field of human relationships. If we don't attempt to understand other's lives then we are unlikely to be able to appreciate them as they are. We often project our own inner psychological landscape upon others.
When we hurry to pass judgement on another person or situation without first taking time to assess things properly then we are liable to damage our relationships with others or form a conclusion not based upon fact but based upon our own existing prejudices and personal opinions. In this way we can deeply hurt other people through our own ignorant misinterpretations.
Another narrowing and damaging attitude is to judge life from opinions that we may have formed (or may have been formed in us by external influential people) in our early life.
We conclude that "that's the way life is" according to our own small philosophy and then "as we think, so we become". Our life follows our judgements. These conditioned conclusions can keep us locked in a small and repetitive repertoire of behavioural patterns and life attitudes. If we want to evolve, if we want to increase and expand our life experiences, if we want to avoid living a dull; meaningless; and boring life, then we need to challenge our conditioned personality.
One way to challenge a judgemental mindstate is to think:
"MAY ALL BEINGS BE HAPPY."
This is called "applying the opponent." Choosing an equal yet opposite thoughtform which will counteract the negative mindstate and bring about a happier and more useful manner of thinking. If we practice these sorts of techniques then our mind is soon under our control.
But we may need more than this. We may need a fully, integrated life management and enlightenment solution.
We may need: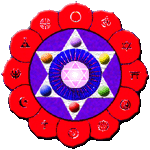 THE TECHNIQUES
OF
ENERGY ENHANCEMENT
---
---
FREE!! - EIGHT FREE ENERGY ENHANCEMENT MEDITATION GIFTS
Weekly Email Service of Right On Spiritual Texts and Pointed, Pungent and Humorous Stories.
YOGA, Energy Enhancement and Meditation.
SIGN UP NOW FOR THE "ENERGIES" NEWSLETTER

YOU GET EIGHT FREE ENERGY ENHANCEMENT MEDITATION GIFTS
FREE REPORTS - WHAT THE OTHER MEDITATION COURSES WILL NEVER TELL YOU

HOW TO HEAL TRAUMA AND CLEANSE YOUR KARMA.

FREE ONLINE ENERGY ENHANCEMENT E-Book

FREE ENERGY ENHANCEMENT VIDEO - YOGA SUTRAS BY SATCHIDANAND Download size 426mb

FREE!! 90 MINUTE TALK - ENLIGHTENMENT BY SATCHIDANAND Download size 11MB

FREE MEDITATION ENERGY ENHANCEMENT DANCE VIDEO ONE Download size 34MB

FREE MEDITATION ENERGY ENHANCEMENT DANCE VIDEO TWO Download size 38MB

FREE MEDITATION ENERGY ENHANCEMENT DATABASE ACCESS ONLINE 200MB

FREE Weekly Email Service of Right On Spiritual Texts and Pointed, Pungent and Humorous Stories.
Fill in the Form BELOW!!
---
---
---
EE MEDITATION ENLIGHTENMENT TEXTS

MEDITATION ENERGY ENHANCEMENT MAIN PAGE

Individual one off contributions to our vision can be sent through paypal www.paypal.com to the Energy Enhancement Synthesis of Light Paypal Account, sol@energyenhancement.org

Happy

Meditation!
Bookmark this page - add it to your Favourites Now!!