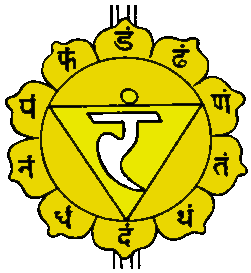 THE COVERT PERSONALITY
ELITISM AND EGOISM
---
COVERT - Secret, disguised, hidden, not open or explicit.
All covert personality types hide their qualities from the world, even from their partners and family. This is part of the egotistical personality type, because it makes the person seem 'special, out-of-the-ordinary', and leads to elitist fantasies of being unlike other people, mysterious, and therefore superior. This is the behaviour of the little ego. Until we understand, master, and dissolve it, then we all have one, it's part of being human, but we don't need to have one forever. We can remove the selfish ego from our life. This ego-dectomy is a large part of any self development and spiritual sadhana (the techniques that we practice).
In reality, the covert type is a sad and inferior being who loses what they think they are keeping hidden and special and therefore the whole plan backfires as they become dull, stupid, boring, and ultimately an annoying pest.
The covert type is generally conditioned to be this way by their elitist and ego-orientated upbringing. It's a tragedy all around. It's another form of attention seeking behaviour. It's the aloof. The aloof cannot get involved in life, thus they are always painfully separate.
Again we see the disaster of egoism, the person feels so separate from life that they need to construct this mysterious and covert personality, just to arouse some interest in other people, because really the covert type feels totally inferior. They over-compensate in the other direction with this superior, aloof egoism. The covert slips easily into the Seducer, as the hidden qualities (generally second chakra) take a step closer to coming out into the open. Always in a covert and seductive way.
As time goes by, these people genuinely think and feel that they are "not as other people." The behavioural strategy becomes their daily reality. Children brought up in these types of families are also highly probable to strongly exhibit the attention seeking strategies, and not be able to relate with other people and be able to open up to other people in a healthy and integrated way. The years of conditioning and painful covert seperation deeply effect the growing personality. These attention seeking strategies are at the root of all mental and depressive illness.
As we have already explained, the attention seeking strategies occur due to failed integration of the second chakra energy in the Oedipus/Electra stage.
The root of all this misery is the same mechanism of the ego - the grasping mind of desirous attachment.
All of this stuff needs healing and dissolving so that we are never bothered by it ever again.
This is a large part of: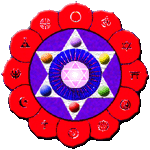 THE PROVEN TECHNIQUES
OF
ENERGY ENHANCEMENT
---
---
FREE!! - EIGHT FREE ENERGY ENHANCEMENT MEDITATION GIFTS
Weekly Email Service of Right On Spiritual Texts and Pointed, Pungent and Humorous Stories.
YOGA, Energy Enhancement and Meditation.
SIGN UP NOW FOR THE "ENERGIES" NEWSLETTER

YOU GET EIGHT FREE ENERGY ENHANCEMENT MEDITATION GIFTS
FREE REPORTS - WHAT THE OTHER MEDITATION COURSES WILL NEVER TELL YOU

HOW TO HEAL TRAUMA AND CLEANSE YOUR KARMA.

FREE ONLINE ENERGY ENHANCEMENT E-Book

FREE ENERGY ENHANCEMENT VIDEO - YOGA SUTRAS BY SATCHIDANAND Download size 426mb

FREE!! 90 MINUTE TALK - ENLIGHTENMENT BY SATCHIDANAND Download size 11MB

FREE MEDITATION ENERGY ENHANCEMENT DANCE VIDEO ONE Download size 34MB

FREE MEDITATION ENERGY ENHANCEMENT DANCE VIDEO TWO Download size 38MB

FREE MEDITATION ENERGY ENHANCEMENT DATABASE ACCESS ONLINE 200MB

FREE Weekly Email Service of Right On Spiritual Texts and Pointed, Pungent and Humorous Stories.
Fill in the Form BELOW!!
---
---
---
EE MEDITATION ENLIGHTENMENT TEXTS